Eira is always in need of new toys. That's what she thinks, anyway. It's not that she gets bored of the toys she already has…it's that they get worn out. Some, like the Nylabone and Kong toys, last for a long time. Others are less sturdy, and that's okay. Toys are meant to be chewed, tossed, tugged, and slobbered on. We're always on the hunt for new toys for Eira to play with, and recently we found a really fun line: Outward Hound toys for dogs. Outward Hound seems to really know their customer base, because every toy is designed with slightly new, fresh elements that you just don't see everywhere else.
You'll see what I mean. Without further ado, here are the 10 best Outward Hound toys for dogs!
The Outward Hound Tootiez Sheep
I don't know who was more delighted to take this out of the box: Eira, or my toddler.
Clearly, my toddler saw the potential in this toy from the start!
Actually, Eira looked a little wary of the toy at first — especially when my toddler squeezed it. The sound that came out of the sheep surprised us all. Instead of the usual high squeaky sound, the sheep emits a delicious grunt.
Listen for yourself in the video below.
Isn't that amazing? I love it! Eira, on the other hand, seemed convinced at first that the sheep was a real animal to watch out for. I have never seen her react in such a primal way to a toy before. Especially not a pink sheep! Before long, though, Eira got used to the sheep. My toddler would throw it, and Eira would dart to fetch it. The sheep has a really fun texture, and I could tell Eira's tongue and teeth were enjoying the strange new sensations.
Eira munches on her new Outward Hound Tootiez sheep. 
The material seems durable. Eira won't be able to rip it to shreds in a day. But it's also a toy she uses while she's indoors and we're watching her, so we can keep the chewing from getting out of hand if necessary. So far, she just loves to chase it or lie down on a rug and chew it for that great grunty sound. There are two other animals in the Tootiez Grunters collection: a hedgehog and a bear. All three Tootiez Grunters are made from durable latex material. Also, I didn't realize until recently that the animals each have somewhat of a surprised, embarrassed look on their faces because the grunting sound is supposed to simulate a toot.
How funny!
No products found.
I wanted to get this toy for Eira so badly, but it didn't ship to Alaska because of its awkward shape (it does, however, ship within the lower 48, so don't be discouraged!). I have never seen a dog toy like it before: it's basically a toy fishing pole with a strong nylon cord and a tiny rattling squeaky fur-ball toy attached to the end. (The whole set comes with a spare stuffed fur-ball toy in case you lose the first one.) You hook the toy to the end of the pole and tickle your dog's tail with it, causing her to run in circles, tail wagging, trying to snatch the toy in her teeth. You can also dangle it right in front of her face and lure her around the room.
Honestly, I'm going to have to try to find a way for one of my out-of-state relatives to bring this toy up for Christmas. It is the perfect toy for hot summer days when nobody wants to go outside to walk or exercise, or for frigid winter days where sitting by the fire is the only satisfying pastime imaginable. You can sit in your armchair and swing the fishing pole up and down and in circles and watch your dog have the time of her life — and even get some exercise in the process!
Of course, you can bring the toy outside, too, and run across your yard with it. It goes beyond a ball thrower, where you throw and your dog chases. If you go outside and run around, it's a more interactive game for you and your dog to play together. If you've got a hyperactive puppy, try playing this game with him for fifteen minutes before going on your regular walk.
Your pup will be so worn out, you won't have any problems with jumping or tugging!
Outward Hound Nina Ottosson Dog Hide 'n Slide
Puzzle toys can do so many great things for your dog: improve cognition, provide longer spells of entertainment and fun, and tighten the bond between you and your dog. Outward Hound's Nina Ottosson puzzle toy line always comes out with great toys, and one of their more recent puzzle toys is no exception. The Hide 'n Slide is made from durable material that looks like real wood, which can attract dogs (like Eira) who love sticks. The toy has little pockets where you insert treats, and then you slide the flaps over the treats, twist the top of the toy, and watch your dog go crazy trying to figure out how to get at the goodies inside!
The plastic the toy is made from is BPA, PVC, and Phthalate-free, plus none of its pieces detach from the toy. This is a departure from other Outward Hound Nina Ottosson puzzle toys that have detachable, potentially choking-hazard pieces. This makes it a super safe and healthy option for your dog. Eira has several puzzle toys at home already, but she has put this one on her Christmas list.
Outward Hound Squeaker Matz Squeaky Dog Toy
Outward Hound's Sqeaker Matz toys are genius. They're long, semi-wide stuffed animal toys — that have minimal stuffing inside but, because they're made from fleece, are super soft and fluffy. They're also full of squeakers that make all sorts of different-pitched squeaks, so no matter where your dog bits and chews, she'll get a fun sound out of it.
Even though they're soft, these toys are not flimsy. They're durable enough for stronger chewers (as long as you keep an eye on them) and provide hours of entertainment. Your dog can shake the toy back and forth in her mouth, or bang it on furniture like a fish, and just have a jolly time in general. The toy's longer size also makes it easy to play tug-of-war with. You can play with your dog, or you can get it for your dog to play with when she has a fellow furry friend around.
The Squeaker Matz toy comes in three different animals: alligator, cow, and duck. You can also choose between 6, 16, and 32 built-in squeakers. Smaller dogs might love fewer squeakers, while big dogs might adore having 32 to bite!
Outward Hound Triple Jack Interactive Dog Toy
This is THE perfect toy for you if you have both dogs and small children. As a kid, I used to love playing with small plastic jacks: they bounced around delightfully and unpredictably. The Outward Hound Triple Jack Interactive Dog toy is a jack on steroids. It's big enough that Eira can only grab one arm of the jack at a time, while small enough that my toddler can grasp an arm with his little hand.
Eira eyes her fantastic Outward Hound Triple Jack toy. 
Each arm of the jack is a fun color, and each color has a different texture "assigned" to it, as you can see in the photo above. But that's not all: the jack also makes three different squeaky sounds when it hits the floor! In the video below, you'll be able to hear one or two of the squeaks.
I love this aspect of the Triple Jack: the squeaks are all different pitches, so not only does the jack bounce unpredictably around the floor — it also makes a different sound each time! It's a perfect toy for indoor games of fetch or hide-and-seek. I think it'll be a fantastic winter toy because it's so bright and big that it'll be easy to spot in the snow. I can't tell you how many tennis balls I lost in the snow when my dogs, Bella and Clancy, were in their prime fetching stage.
How fantastic to have this toy, now, that has such a strange shape and bright colors that it's impossible to lose! It's also durable — Eira has already enjoyed several chewing sessions with her Outward Hound Triple Jack, and it hasn't even started to show signs of wear and tear.
Outward Hound Doug the Pug Pizza Toy
This Outward Hound toy, brought to you by the famous social-media pup Doug the Pug, who has over 3 million followers on Instagram. Doug the Pug, being the food-loving dog he is, teamed with Outward Hound to create a pizza toy that (of course!) contains four slices with four different types of squeakers inside each slice. The pizza is all decked out with toppings, and the four slices bind together with velcro…which allows your dog to have a fantastic time pulling the pieces apart (and hearing that lovely velcro sound!). If your dog loves to try to steal your pizza, he'll adore this toy from Doug the Pug and Outward Hound. And if he can put the pizza slices back together, he'll pretty much be considered a genius in my book.
Doug the Pug and Outward Hound also have a pull-apart ice cream toy, and a crinkly hot dog toy, plus a super fun, extremely realistic, stuffing-free pizza slice chew toy.
When it comes to squeaky dog toys, Outward Hound knows what it's doing. I love how the brand goes above and beyond, always pushing themselves to make connections (like with Nina Ottosson and Doug the Pug) to bring dogs the most fun toys. I also love how the toys can fit right into a household that has not only dogs, but also young kids.
And I really need to get that fishing pole toy for Eira somehow. She and my toddler would both adore it!
Which Outward Hound toys are your dog's favorite? Let us know in the comments!
Eira sneaks away to play with her Outward Hound Tootiez Grunter sheep.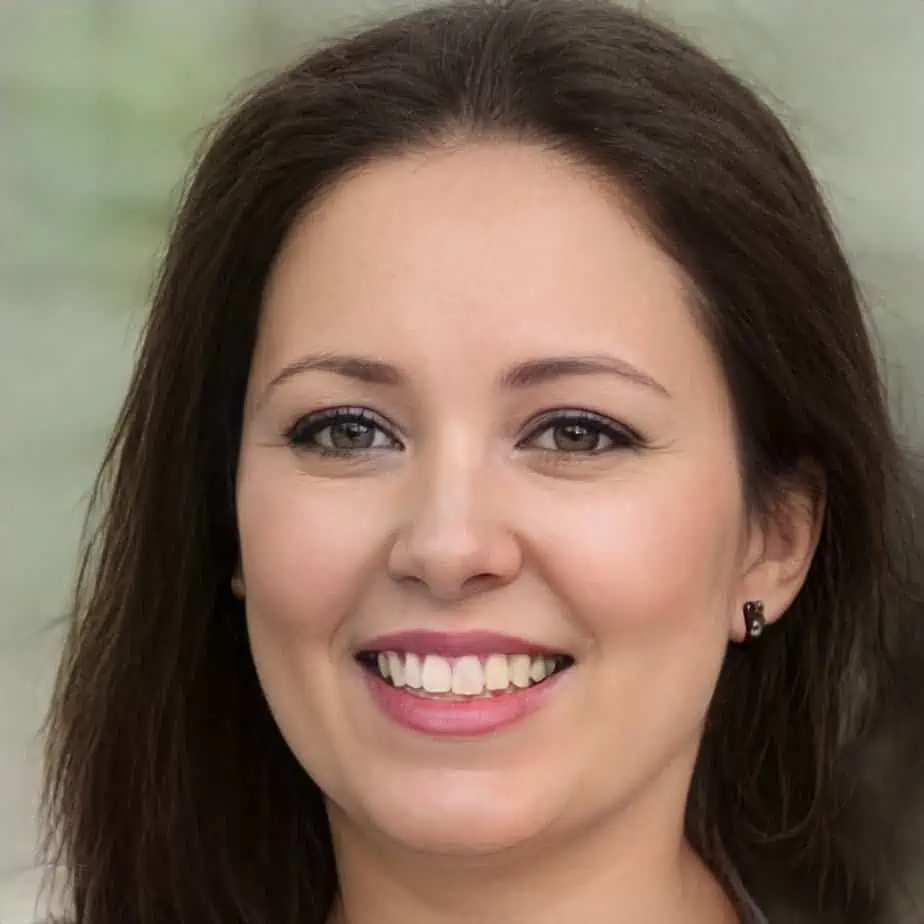 Jen Jones is a professional dog trainer and behavior specialist with more than 25 years of experience. As the founder of 'Your Dog Advisor' and the 'Canine Connection' rehabilitation center, she applies a holistic, empathetic approach, aiming to address root causes rather than merely treating symptoms.
Well known for her intuitive and compassionate approach, Jen adopts scientifically-proven, reward-based methods, encouraging positive reinforcement over punishment. Jen specializes in obedience training, behavior modification, and puppy socialization. Her innovative methods, particularly in addressing anxiety and aggression issues, have been widely recognized. Jen has worked with many of the world's leading dog behaviorists and in her free time volunteers with local animal shelters and rescue groups.