If you've been into the raw feeding trend, you most likely know Stella and Chewy and their products! If you aren't quite sure what we're talking about, don't worry – we'll go into some more detail.
Before we came along and domesticated pups, they roamed wild and free … And ate raw meat, not the kibble they chow nowadays! The logic behind raw feeding is that if canines survived off of raw meat (and all the rest of what comes with eating a whole animal …) for so long, then why did we ever change that?
To be honest, it is a controversial topic in the dog world. Some feel that it's how our dogs have always been meant to feed, while others believe that it can be harmful and the way kibble is made these days is with our dogs' best health interests at heart. Whatever you believe (and if you aren't sure, it's worth doing some research!), a raw diet works well for some.
Companies like Stella and Chewy are making waves in the space. Don't get confused when you see that their products look just like normal kibble! The point behind their food is that it's made with 100% raw ingredients. Let's learn a little more about them and why their products can be a good buy for your pup!

Looking for a new dog food? Try Stella and Chewy's! 
Who's Behind Stella & Chewy?
The company had humble beginnings – in the tiny kitchen of founder Marie Moody. She first met her rescue pup Chewy in 1998, and was advised by her vet to feed him a raw diet as his health was incredibly poor. When she saw him improve steadily and speedily, she realized that the food he was eating had a lot to do with it! She also began feeding the raw food to her other pup Stella. Both Stella and Chewy lived to be around 17 years old – a pretty great age for any pup!
Because Marie started her company before raw feeding was the cool thing, she ended up delivering her orders in a taxi cab until the company really started to ramp up. Once the business was booming, she opened a kitchen in Wisconsin, began sourcing the very best ingredients (beef, lamb, and venison from NZ and Aus, beef, poultry, fish, and pheasant from Northern USA, and rabbit and pheasant from Europe), and started crafting the highest-quality pet food on the market.
Who Is Their Food Aimed At?
If you're a pet owner who wants your pup to get the best possible nutrition, this food is for you. Your dog doesn't need to be in bad health to begin feeding them Stella and Chewy's food! Many perfectly healthy pets respond wonderfully to a raw diet.
What Are Some Benefits Of Switching A Healthy Pet To A Raw Diet?
Feeding your pup kibble that is made from only raw ingredients can have certain health benefits that you may not see using other kibble.
Keeps Your Pup Slim And Trim 
The high protein content (and good, natural, healthy carbs) keeps muscle mass up and extra weight down. It also improves strength!
Improves Your Dog's Digestion 
One of the reasons raw diets came to be is because of the low quality of many dog foods on the market today. There are some things that shouldn't be ingested (by dogs or humans!) that find their way into kibble or canned food for the purpose of making it last longer.
Raw food is the purest of ingredients, and is all-natural. Considering dog's bodies haven't changed all that much over the centuries, natural is still by far the better choice to feed them. The ingredients are easier to digest, less likely to cause allergies, and make absorbing nutrients easier.
Lowers The Risk of Cancer 
This is another by-product of having great quality natural ingredients in your product. Firstly, the less artificial stuff that finds its way into your dog's meal, the better for their health. Secondly, raw green vegetables make up a good bit of the carb content in raw foods, and these contain antioxidants that your pup might not be getting in regular dry pellets.
If you take a raw diet a step further and allow your pup to chew on bones, their teeth and gums will be healthier and cleaner, and the extra activity (however small it may be) associated with tearing and crushing bones will improve your pup's muscle tone and strength.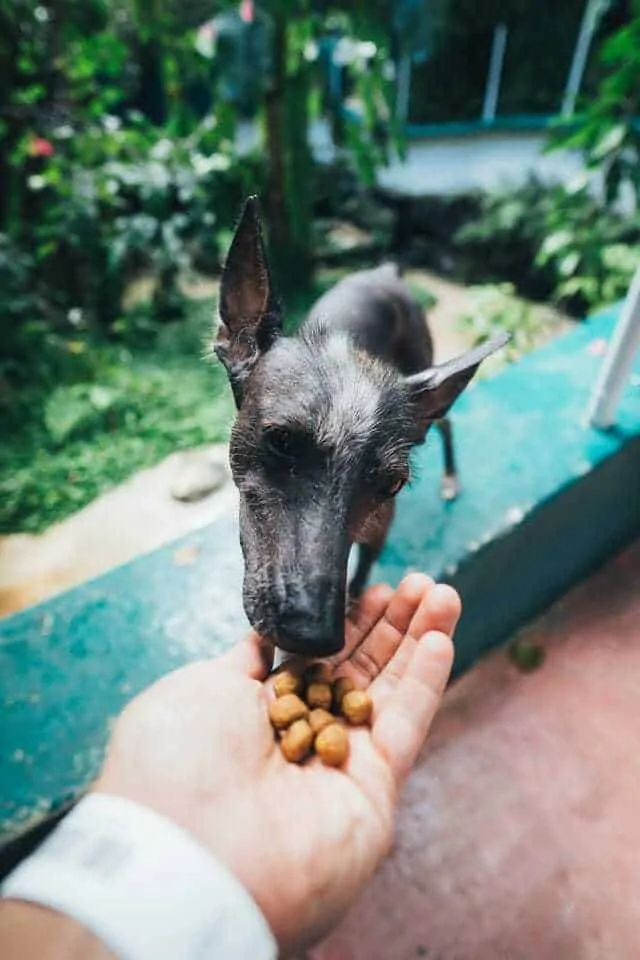 Their food may look like regular kibble, but it's the quality of their ingredients that make the difference. 
What Does Their Food Consist Of?
The ingredients that go into Stella and Chewy's products are high-quality and all-natural. Real meat is always the first ingredient on the list, followed by fresh organic vegetables and fruits! Here's a list of all the ingredients they use – bear in mind that not every ingredient ends up in every food, but it's an indication of the quality of the foods they use.
Proteins: Beef (meat, liver, kidney, heart, tripe, bone), chicken (liver, gizzard, bone), duck, turkey (liver, gizzard), lamb (spleen, liver, heart, kidney, bone), rabbit (meat, liver), goose, goat, venison (liver, lung, bone), salmon, cod, New Zealand Green Lipped Mussel
Vegetables & Fruits (organic): Pumpkin seed, fenugreek seed, cranberries, spinach, broccoli, beets, carrots, squash, blueberries, kelp, chia seed
Other ingredients: Tocopherols (a natural preservative), dried fermentation products, chelated minerals, vitamin supplements (including pyridoxine hydrochloride – vitamin B6), folic acid, sunflower oil, olive oil, cod liver oil, L-Carnitine, turmeric, sea salt, niacin and riboflavin supplements, taurine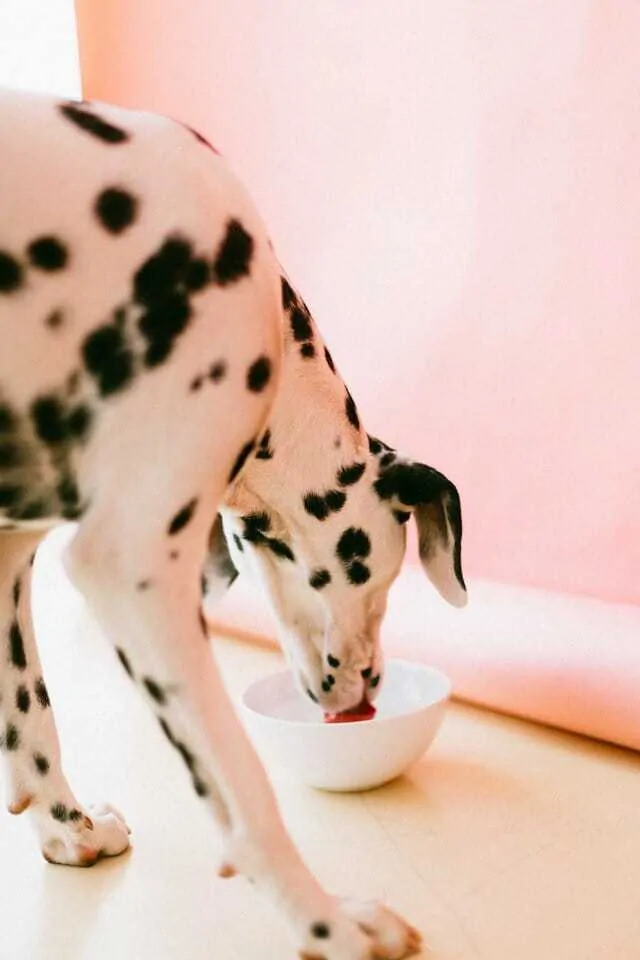 Their foods are suitable for all breeds and sizes. 
What They Don't Use In Their Foods:
What doesn't go into their food-making process is as important as what does. Here's what they leave out:
These guys use mixed tocopherols, which are natural preservatives. None of this artificial stuff that isn't good for your pup but keeps it fresh for longer!
Artificial colors or flavors 
Many dog foods out there add flavoring and coloring to enhance their products. Why this is necessary is a good question – the dog doesn't care what their food looks like, and there are plenty of natural flavor options.
These grains are the main culprits when it comes to allergies. In fact, only one out of the whole range of their foods has any grains in it at all, and those are brown rice, barley, oatmeal, quinoa, and millet.
What Is their Range of Products?
You can choose from categories: Frozen Raw, Freeze-Dried Raw, Kibble, Wet Food, and Treats. They also have products for cats, in case you have one of those too!
Frozen Raw Patties
Frozen Raw Morsels
Freeze-Dried Raw:
The Dinner Patties are by far the most popular product, with over 2500 reviews on Amazon and a four-and-a-half star rating. This is for good reason – these patties are made with 95% real meat, with the other 5% consisting of quality organ and bone and organic fruits and veggies. We hear from trusted doggy sources that they taste good too! No rehydrating or warming is necessary – simply feed them to your pet as is.
Formulated especially for small breed dogs, these little raw bits are also 95% meat, and 5% other quality, organic ingredients. They are minimally processed and have absolutely no artificial stuff in them, making this a great, healthy choice for any little pup!
These raw mixers are designed to be added to your pet's kibble to give them a little boost of protein-rich, raw meat goodness. Packed with quality protein and carbs, and free from artificial flavors, colors, and preservatives, this is a great way to introduce your dog to raw food if you're planning on making the transition.
Superfoods are not only great for humans, but for your pets too! These are just like the meal mixers above, just with an extra little dose of goodness and nutrients in superfood form. And just because they say "small breed" on the packet, doesn't mean you can't add them to your big dog's food!
Dinner dust is the same raw goodness just in finer form. If you have a fussy eater who may not like an abrupt switch from normal kibble to raw, this may be a great way to introduce them to raw. Even though sprinkling some of this over your pup's food may not seem like a lot, it's still a dose of goodness and high-quality nutrients that can only be beneficial!
Kibble:
Although the raw-coated kibble has yet to take off on Amazon, it's full of the same fantastic ingredients the rest of their food is. It's the perfect size for small breeds, but the perfect nutrition for any pet!
This differs from the kibble above in that it has raw bites mixed in with the kibble. The kibble itself is obviously made with the best of the best ingredients, but the dash of raw in amongst the crunch of the kibble will make this food a little more exciting for your pet.
Wet Foods:
Treats:
Tasty treats made with all-natural ingredients – what more could you want for your beloved pet? You won't find healthier treats anywhere else, and we can guarantee your pup will chow them down with gusto.
These little treats are around 3 calories per morsel, which makes them super for pets who may be watching their weight!
Grain-free, gluten-free, and meaty as can be, these Wild Weenies (available in chicken or beef) will have your pup begging for more! And more they can have – there is only good, wholesome foods making up these treats.
Dogs with sensitive stomachs or allergies might benefit from something that has fewer ingredients, and these treats would be perfect! Made of a single protein, you can't go wrong feeding these to your dog.
Why It's Recommended:
You won't find better ingredients than what goes into Stella and Chewy's products! They use 100% raw, high-quality, carefully sourced ingredients to craft all-natural, free-of-artificial-stuff meals for your dog.
The quality of their stuff means that whatever dog breed you own, whatever size, life stage, or state of health your pup is in, they can benefit from the goodness in this food! It's packed with easy to digest nutrients, high in protein, and loaded with good carbs that provide all the vitamins and minerals your pup needs.
From puppies to seniors, active or slowing down, scoffs anything or sensitive stomach, you'll find that feeding your pup Stella and Chewy's will have a good effect on their health. They will likely lose some weight, be more active, suffer less from allergies and disease, and thrive like they never have before!
Stella and Chewy's foods are packed full of nutrients and guaranteed to make your pup happy! 
Transitioning Your Pup To A Raw Diet
If your pet is used to eating normal kibble, making the switch over to raw might be a little rough on their tummies if done too quickly. Be sure to introduce it slowly and give them time to get used to it! If you like the idea of feeding your pooch the high quality stuff you get from raw food but aren't too sure about buying something yet – you can make your own!
Conclusion
A raw diet may not be for every pup. Just like humans, dogs have their own tastes and preferences, and it may be that your pet prefers something else. It is definitely worth looking at, though, because although raw feeding is slightly controversial, it has a good deal of merit to it as well.
If you're keen on changing your pup over to a raw diet, Stella and Chewy's is a great place to start. High quality, easy to digest, and with a great story, your pup can only benefit from the care that goes into making this food.
Have you tried feeding your pet a raw diet? Have any tips? Let us know in the comments!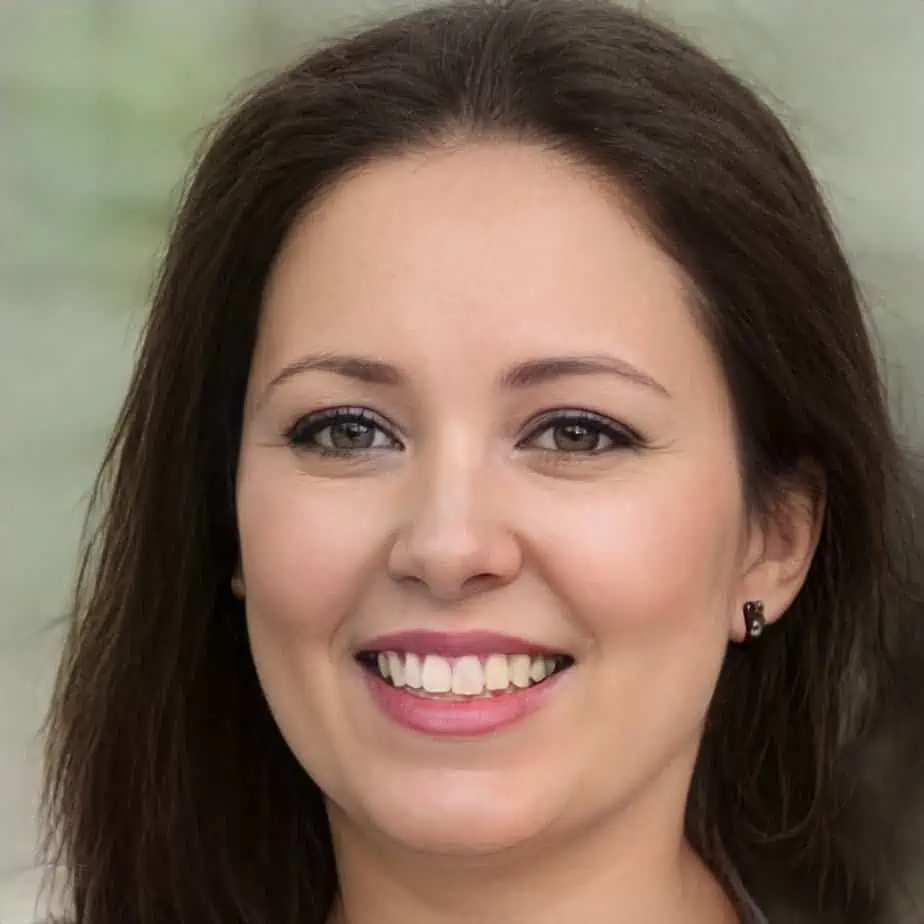 Jen Jones is a professional dog trainer and behavior specialist with more than 25 years of experience. As the founder of 'Your Dog Advisor' and the 'Canine Connection' rehabilitation center, she applies a holistic, empathetic approach, aiming to address root causes rather than merely treating symptoms.
Well known for her intuitive and compassionate approach, Jen adopts scientifically-proven, reward-based methods, encouraging positive reinforcement over punishment. Jen specializes in obedience training, behavior modification, and puppy socialization. Her innovative methods, particularly in addressing anxiety and aggression issues, have been widely recognized. Jen has worked with many of the world's leading dog behaviorists and in her free time volunteers with local animal shelters and rescue groups.