As pup parents, we want the best for our fur children. We want their diets to consist of healthy options that meet all of their unique needs, while also not destroying our bank account. This alone can be a difficult feat with so many different brands arguing that they are the best option on the market, despite your local pet store's plethora of other dog food stock. Is their brand really the best option? Deciding on a brand that checks off all the items on your list may take a little extra time and patience and maybe a little bit of trial and error, but what if your dog has a sensitive stomach and can only tolerate certain ingredients? This requires an extra step of research because now the issue of health and wellbeing is even more amplified in your mind. We, ourselves, know how frustrating it can be to keep our own stomachs in balance. How then are we going to maneuver through all the big brand advertisements to find the right product for our pooch?
The fact that you are reading this article means you are off to a great start! You're doing your homework. This article will provide guidance and information for seven of the most recommended dog foods on the market for sensitive stomachs. This list will include brands that you might see at your local Walmart and others that are specific to pet stores. Ultimately, our goal is to help you find the one that best suits your dog's individual needs and hovers within your price range. These foods are listed in no particular order and a detailed summary is provided under each item.
Best Dog Food for Sensitive Stomachs: The Ultimate Guide
Purina Pro Plan Focus Sensitive Skin & Stomach Dry Dog Food
Sale
Purina is a brand most dog lovers are familiar with. Purina can be bought at most chain stores including Walmart, Tractor Supply, and Costco, to name a few. Purina Pro is on the more expensive side of the Purina line, but the extra price is worth the quality upgrade. For an average pet owner with a limited budget, the regular Purina dry dog food may be just what you need for a dog with zero health issues. However, this article is about sensitive stomachs, and that's what Purina Pro Plan Focus Sensitive Skin & Stomach aims to fix. For this dog food, Purina uses salmon as the only protein source. Salmon is an excellent source of Omega-3 and is generally a mild ingredient for dogs with finicky digestive systems. The low protein composition compared to most traditional dry dog food enables this Purina Pro line to be easier on digestion. This selection is great for all breeds and for adult to mature aged dogs.
Fact List
Age group: Adult to mature
Size options: 5-Ib, 16-Ib, 30-Ib, and 41-Ib
Iams ProActive Sensitive Skin & Stomach Grain Free Recipe Dry Dog Food
Next on our list is another name brand that you have probably heard of. Iams has had a longtime presence in the pet food industry. Like Purina, Iams can be found in most chain stores, including grocery stores, and is generally easy on the wallet. However, Iams doesn't make just basic dog food for your average healthy dog. Iams has kept up with its competitors by creating their ProActive Health line of dog food. This line comes in several different recipes to meet the various needs of its customers. The food on our list is the Iams ProActive Sensitive Skin & Stomach Grain Free Recipe. Grain sensitivities can be common in dogs, though it's not the universal cuprit for all food sensitivities. This particular recipe comes in either chicken with peas or salmon with lentils to ensure that your dog still receives the proper amount of carbohydrates. For some pet owners, cutting out the ingredients in dog food associated with grains may alleviate sensitivity symptoms.
Fact List
Protein source: Chicken with peas/Salmon with lentils
Size options: 4.4-Ib, 10.3-Ib, and 19-Ib
Canidae All Life Stages Formulas Lamb Meal & Rice Formula Dry Dog Food
One of the best overall dog foods for sensitive stomachs is the Canidae Life Stages Formulas. Canidae uses only one protein source, either lamb meal or chicken meal, and does not contain soy, corn, or wheat. It includes both Omega-3 and Omega-6 fatty acids for healthy joint and skin support. In addition, this food includes beneficial grains like rice, barley, and millet. This dog food is developed for all breeds at any stage of life, from puppies to seniors. With a healthy dose of probiotics included, this brand fits the bill as an overall great choice for making the switch. One of the downsides of this dog food is the price. It's on the higher end of the bill in comparison to brands like Purina and Iams, but that's the price to be paid for higher end speciality brands like Canidae. Overall, Canidae is still a top pick by most pet owners.
Fact List
Protein source: Lamb meal or chicken meal
Age group: Puppies, adults, and seniors
Size options: 5-Ib, 15-Ib, and 30-Ib
Natural Balance Limited Ingredient Diets Wet Dog Food
For some dogs, especially finicky ones, wet dog food may be a great alternative to dry dog food. The Natural Balance Limited Ingredient recipes are free of grains and artificial flavoring, colors, and preservatives. There are many flavor options, ranging from chicken and sweet potato, duck and potato, and sweet potato and venison, among others. There are three can size variations including 2.75-ounce, 6-ounce, and 13-ounce. By choosing a limited ingredient wet dog food, this allows you the opportunity to be specific with the ingredients you want to feed your dog. It is a great choice for sensitive stomachs because of its low protein content and wholesome ingredients. One of the downsides, and perhaps a major downside depending on the size of your pooch, is the price. These cans of dog food aren't cheap and feeding a large dog could take several cans, if not an entire case of 12 cans. If your dog is on the larger side, mixing one or two cans of Natural Balance wet dog food with the Natural Balance Dry Dog Food will make your supply last much longer. Otherwise, if your dog is small and under 10 Ibs, one can may be sufficient at meal time.
Fact List
Protein source: venison, duck, chicken, beef, lamb, and fish
Size options: 2.75-ounce, 6-ounce, and 13-ounce
Wellness Simple Limited Ingredient Diet Wet Dog Food
The Wellness Simple Limited Ingredient recipes come in four flavors: whitefish and potato, duck and oatmeal, lamb and oatmeal, and turkey and potatoes. There is no wheat, corn, soy, gluten, or artificial preservatives, colors, or flavors. The recipes include healthy easily digestible carbs, like flaxseed and potatoes. Like the Natural Balance Limited Ingredient wet dog food, the purpose of the recipe is to keep is simple. The simpler the recipe and fewer ingredients, the healthier and less stressed your dog's digestive system will be. The Wellness brand also has Simple Limited Ingredient dry dog food to partner with your wet food. If your dog has a grain sensitivity, Wellness also has a line of Simple Limited Ingredient Grain-Free recipes. Price wise, this dog food compares with the Natural Balance Limited Ingredient canned food and can be pricey.
Fact List
Protein source: whitefish, duck, lamb, and turkey (*grain free: salmon/turkey)
BLUE Basics Limited Ingredient Salmon & Potato Grain Free Recipe Dry Dog Food
BLUE Basics advertises itself as being as close as possible to the primitive diet of our dog's canine ancestors. However, that doesn't mean that BLUE Basics isn't able to make our list. Blue Basics has created a specialty line of dry dog food for dogs with specific health concerns, like sensitive stomachs. This recipe is grain free and uses turkey, lamb, or salmon as the number one ingredient. The recipe includes pea fiber and pumpkin as essential ingredients for healthy digestion, as well as Omega-3 and Omega-6 for shiny coats and healthy skin. To help support healthy immune systems, BLUE Basics Limited Ingredient Diet also includes Vitamins C and E. With a much lower protein content than the usual BLUE Basics dry dog food, this recipe ensures that your dog's sensitive tummy will be much happier. BLUE Basics Limited Ingredient Diet can be purchased online, in your local pet store, and in some grocery stores. BLUE Basics has a great reputation, but that reputation comes with a higher price tag. This dry dog food scores the highest spot as being the most expensive out of the dry dog foods listed in this article, but don't let that stop you from considering it. Many pet owners consider this food a great alternative to their dog's diet and have given it exceptionally high ratings.
Fast List
Protein source: turkey, salmon, lamb
ill's Science Diet Sensitive Stomach & Skin Chicken Recipe Dry Dog Food
Hill's Science Diet is an excellent choice for pet owners with dogs suffering from intestinal disorders. One novel fact about this particular dog food is that the principle ingredient is brewers rice, instead of a common protein source like chicken, beef, lamb, or fish. By using brewers rice as the main ingredient, the overall protein content is less than other dry dog foods. The intent is to make the food as easy to digest as possible. This food includes a healthy prebiotic fiber to support gut health and good bacteria, as well as Omega-6 for healthy skin and coats. The recipe also consists of antioxidants like Vitamin C and E to support a strong immune system. Based on exceptionally high reviews, Hill's Science Diet is highly regarded and trusted by many pet owners. Hill's Science Diet for Sensitive Stomach & Skin can be purchased at many local veterinary clinics, online, and at specialty pet stores. Out of all the dry dog food brands that made our list, Hill's Science Diet comes in #2 as the most expensive. However, with such great reviews and widespread positive feedback, that extra cost could just be worth it.
Fast List
Protein source: chicken meal (*principle ingredient: brewers rice)
Size options: 4-Ib, 15-Ib, 30-Ib
There are many other dog foods that advertise themselves as successful alternatives for dogs with sensitive digestive systems. The important thing to keep in mind is that your dog may have very specific needs and there is no one size fits all dog food. If you're unsure about whether your dog is suffering from a sensitive stomach, talk with your veterinarian about options and how to best test your dog's specific ingredient sensitivities. You may also realize that your dog suffers from an allergy to a particular food ingredient, or something entirely unrelated to their diet. For more information specific to allergy sufferers and what kinds of foods are best for them, you can view our article here.
What Should I Be Looking For in My Dog's Food?

There are many dog brands that advertise themselves as the best and the healthiest. They claim that their recipe is somehow better than all the others or they have a magic ingredient that will solve your problems. Buying specialized dog foods is not an inexpensive task. Low protein content, probiotics, and easy digestible carbs are all points to check off your list before making your purchase. 
We've gove over several different highly recommended dog foods for sensitive stomachs, but maybe none of these are what you're looking for. As you continue your search, here are the things you should look for in your next dog food purchase:
Less Protein 
It can seem counterintuitive to think that your dog needs less protein, when we generally like to think that our dogs were born to love protein. Evidence has shown that higher protein concentrations can lead to complications and difficulty in digestion for dogs with sensitive stomachs. Picking a dog food with a lower protein count will help make digestion an easier process. Look for percentages that are lower than 30%. The dog foods with the greatest reviews generally stay closer to 20%. Further, the less protein sources, the better. Aim to find a dog food with a single protein source, especially those with lean proteins like fish or lamb.
Probiotics and Healthy Bacteria
Helping support healthy digestion means supporting the good bacteria that your dog needs. Good bacteria helps the digestive system to produce the necessary substances to function efficiently and without upset. Probiotics are an important contributor to good bacteria in the gut and will also ease the severity of your dog's symptoms. Some probiotics to look for might include Lactobacillus, Enterococcus, and Bifidobacterium.
Easy Digestible Carbs
Carbs are a necessary and essential part of a dog's diet. However, for dogs with sensitive stomachs, not every carb is their friend. Easy digestible carbs are an essential ingredient in any dog food advertising itself as a sensitive system alternative. Carbs that are easy to digest may include potatoes, pumpkin, brewers rice, and peas.
Symptoms to Expect

Observe your dog's symptoms and relay those to your vet. Try to explain the severity of those symptoms and triggers that you think could be related, e.g. diary, brand name, chicken, table scraps, etc. Having this information will help your vet to understand your dog's specific needs and help you develop a plan to address the issue. 
Determining whether your dog has a sensitive stomach will take teamwork between you and your vet. To help your vet better prepare an action plan, it's important that you identify your dogs symptoms and their severity. Symptoms can include:
Excessive gas
Diarrhea
Vomiting
Poor weight gain or loss of weight
Bloating and discomfort
Loss of appetite
Eating grass
These symptoms may be uncomfortable or unpleasant to discuss with your vet. However, without knowing the symptoms at hand, your vet will have difficulty addressing the root cause and steps forward. It will also help your vet understand whether your dog's symptoms are an indication of a much more serious underlying issue. Serious disorders and issues could include
but are not limited to:
Pancreatitis
Ulcers
Inflammatory Bowel Disease (IBS)
Gastrinoma
Parasites
Generally, sensitive stomach issues can be alleviated by changing your dog's diet or choosing the right dietary supplement to balance your dogs good and bad bacteria. After an evaluation, your vet will help you move forward towards alleviating your dog's symptoms.
The Take Aways
There are so many different types and brands of dog food that it can be overwhelming. Standing in your local pet store and looking across at the endless aisles of bagged food may feel like a trial and error process. First, before you even step foot in your local pet store and haul a bag off the shelf, seek a diagnosis with the help of your vet. Your vet will help you develop a plan on how to narrow down your dog's stomach troubles, and test to make sure that your dog isn't suffering from a particular food allergy or underlying disorder. Once you've got your diagnosis, seek out articles like this one to help get you started. Remember the main points: less protein, good bacteria, and easy to digest carbs. Your dog, and their stomach, will thank you later.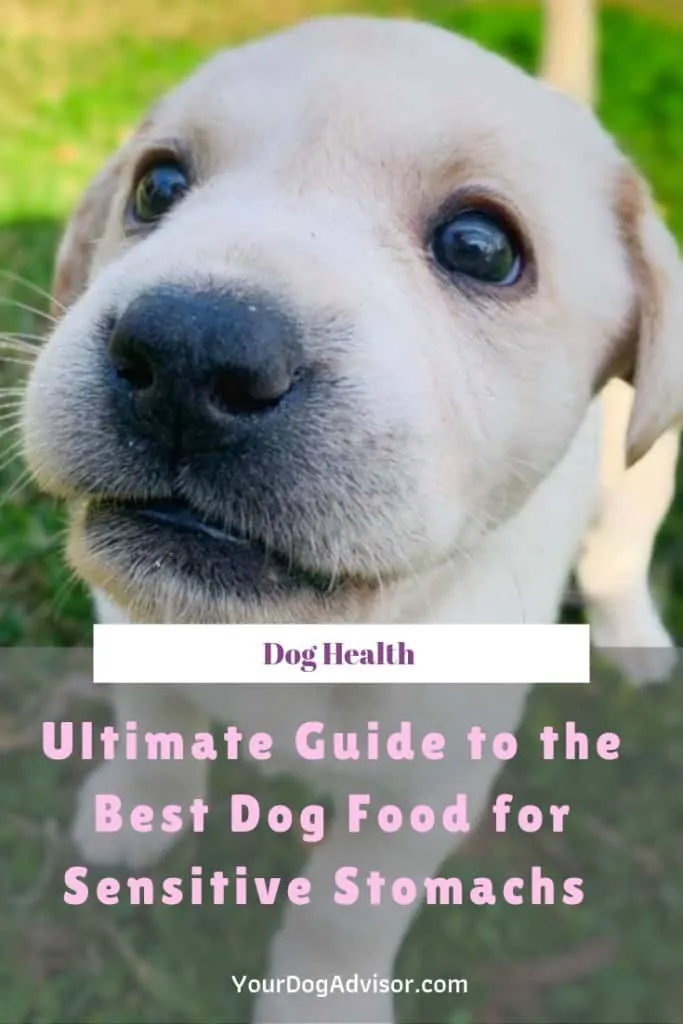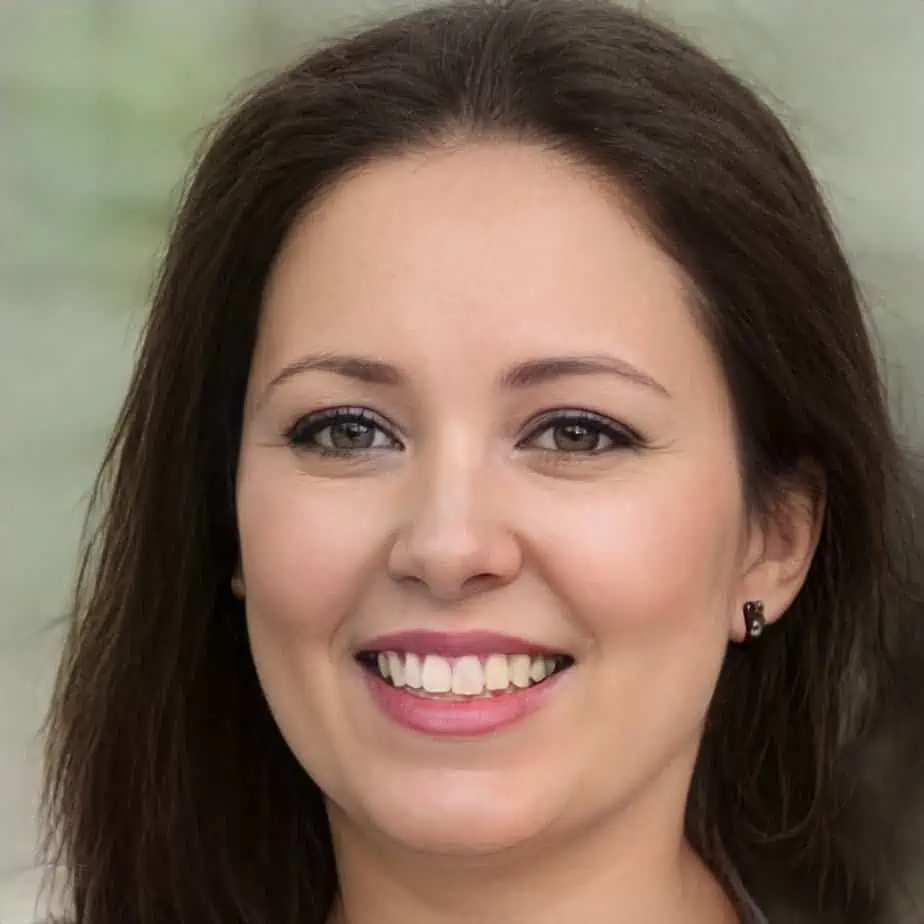 Jen Jones is a professional dog trainer and behavior specialist with more than 25 years of experience. As the founder of 'Your Dog Advisor' and the 'Canine Connection' rehabilitation center, she applies a holistic, empathetic approach, aiming to address root causes rather than merely treating symptoms.
Well known for her intuitive and compassionate approach, Jen adopts scientifically-proven, reward-based methods, encouraging positive reinforcement over punishment. Jen specializes in obedience training, behavior modification, and puppy socialization. Her innovative methods, particularly in addressing anxiety and aggression issues, have been widely recognized. Jen has worked with many of the world's leading dog behaviorists and in her free time volunteers with local animal shelters and rescue groups.