Today, there is no shortage of options when it comes to picking out the right dog food for your pet. There are hundreds of types, brands, and formulas to choose from.
But in the age of intelligent consumerism, many pet owners are looking for more than just the best single diet for their pet. They are also looking to find a brand they can stand behind, one they feel good about supporting with their dollar.
In order for a brand to fall into this category, it must not only create nutritious dog diets but also be committed to procuring quality ingredients, ensuring pet and employee safety, and taking the extra step to give back to their community and the earth.
If you are having trouble finding a brand you can get behind, here are five companies that we love that check all the boxes above and more.
>>>Are you doing your part to protect the planet as a dog owner? Here are some tips for being a green pet owner.
1. Stella & Chewy's
Stella & Chewy's most well known for their easy-to-feed, raw freeze-dried diets. But this company also offers a wealth of other pet products to fit the lifestyle and budget of any fur-baby.
>>>Click here to see our Stella & Chewy's dog food review.
Why We Love Stella & Chewy's
There are so many things to love about this company that it's hard to even know where to begin.
The brand is most famous for its nutritionally dense diets that rely heavily on whole-foods, quality animal ingredients, and nutrient-conserving processing methods. Many of their products are extremely high in biologically available animal protein that more closely reflects the natural diet of canines.
But the awesomeness of this company doesn't stop there. They are also heavily involved in giving back to pet communities across the states through their food donation and their Journey Home Fund which helps adult and senior pets get adopted.
The company also works hard to help the planet by sourcing responsibly raised meats. And they have recently switched to fully recyclable packaging to cut down on waste.
While some of the kibble diets from this brand are packaged at larger facilities, all of the freeze-dried and frozen raw diets are produced in the company-owned kitchen located in Oak Creek, Wisconsin.
Overall, Stella & Chewy's produces some of the highest quality dog food on the market while keeping the values of the company strongly intact.
What Kind of Dog Food is Available from Stella & Chewy's?
Stella & Chewy's was first started by a dog owner who watched her own pup's speedy recovery after being switched to a raw diet. The desire to bring this same quality nutrition to other pet owners is how the brand and the first freeze-dried recipes were born.
Now Stella & Chewy's offers a long list of products, including traditional grain-free and grain-containing kibble, raw-coated kibble, frozen raw, freeze-dried and wet meal toppers, and raw and hemp oil treats.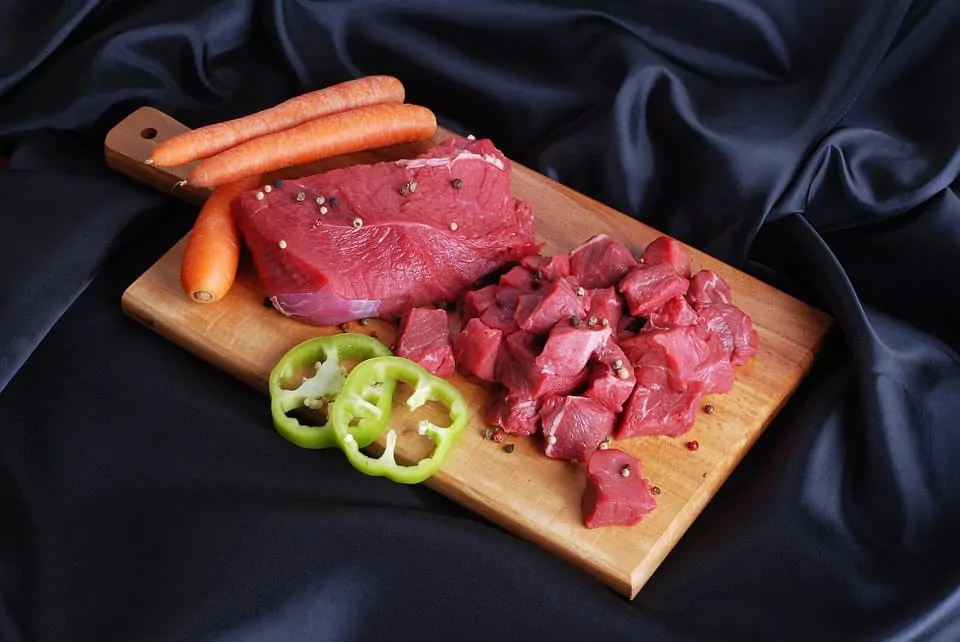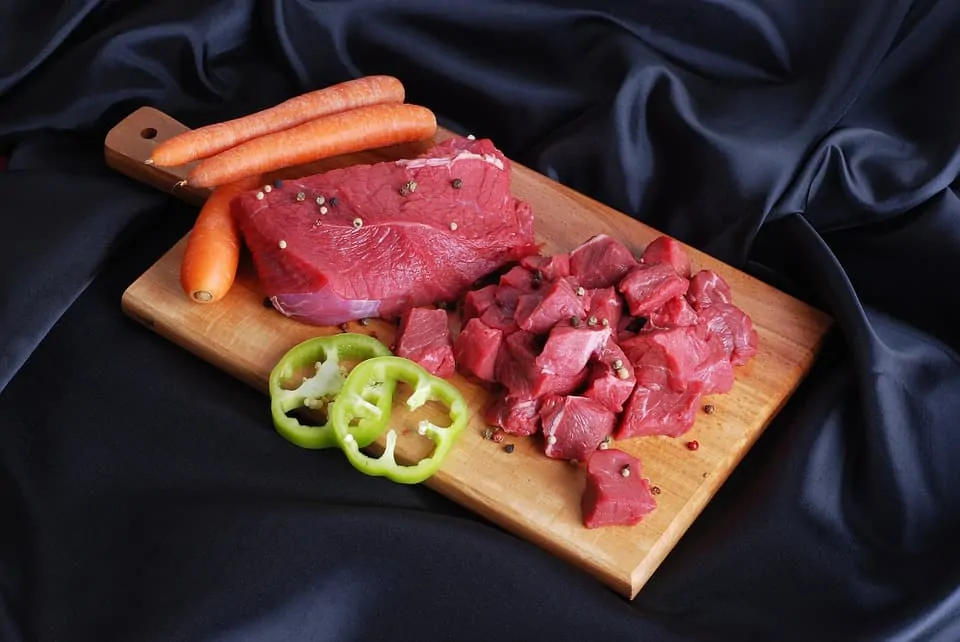 Raw diets are celebrated because they bring nutrition to your dog in a form they evolved to digest. Meats and veggies not exposed to heat have a greater nutritional profile and more intact enzymes than any food that is heat processed. But feeding a raw meat diet can be expensive, messy, and less than hygienic. That's where a prepared freeze-dried diet like those offered by Stella & Chewy's is so valuable. 
While most of this brand's products are rated for all life stages, there are some puppy specific recipes as well
Stella & Chewy's Dog Food Recall History
Since the company's start in 2003, they have been involved in two product recalls.
The first occurred in July of 2015, when the company voluntarily recalled many of their freeze-dried diets due to the presence of possible listeria bacteria contamination. While listeria infection is a serious concern for owners, dogs are much less likely to fall ill from this pathogen and the illness is rarely serious.
In December of 2015, this recall was extended to cover more product batches.
According to the company, no pets suffered any negative effects associated with these recalls.
What Dogs Might Benefit from Eating a Stella & Chewy's Diet?
Given the wide range of products, all types of dogs are likely to benefit from the Stella & Chewy's brand of dog foods.
The freeze-dried and frozen raw meals are a great choice for doggy athletes and working dogs. Or just for owners who have the budget to feed their dog a raw diet but don't want to deal with the preparation.
While some of the freeze-dried and raw recipes contain fat contents that may be too high for the typical companion dog, most of the raw-coated kibble diets are more within the normal fat range while still containing high levels of protein. Unlike most kibble diets, these are baked and therefore less processed than traditional dry food.
For older dogs and those that are less active, many of the traditional kibbles created by Stella & Chewy's are lower-calorie to support an optimal weight. The company also offers limited ingredient recipes for dogs prone to allergies.
2. Ziwi
While this company is lesser-known, especially state-side, we couldn't not include them on this list. Ziwi offers incredibly high-quality diets in a unique form to make sure your pup gets nutrition to mirror what nature intended. And they do it with a philosophy that epitomizes the Kiwi way of life.
Why We Love Ziwi
Ziwi is a small dog food company out of New Zealand that believes in crafting nutrient-dense pet diets and taking care of the world around them.
All Ziwi diets include high amounts of animal products and in portions that are authentic to what a canine would be consuming in nature. In addition to fresh muscle meat, every recipe includes plenty of nutritious organ meat and bone meal. And, since all the kibble diets are air-dried instead of heat-processed, you can be sure all of that great nutrition remains intact until it reaches your dog's bowl.
Outside of the quality of food produced, this company also scores high in its commitment to ethical and sustainable meat production. From grass-fed meats, free-range poultry, and sustainable, wild-caught seafood, all of the meat products used in these recipes are sourced straight from New Zealand and the surrounding waters.
>>>Like to travel with your dog? Here are six things you'll want to remember before setting out on your next trip.
What Kind of Dog Food is Available from Ziwi?
The main staple from Ziwi is their Ziwi Peak air-dried kibble which includes two lines. The original line features a variety of air-dried kibble flavors, all with one or two main protein sources as well as a pinch of plant starch and added vitamins and minerals.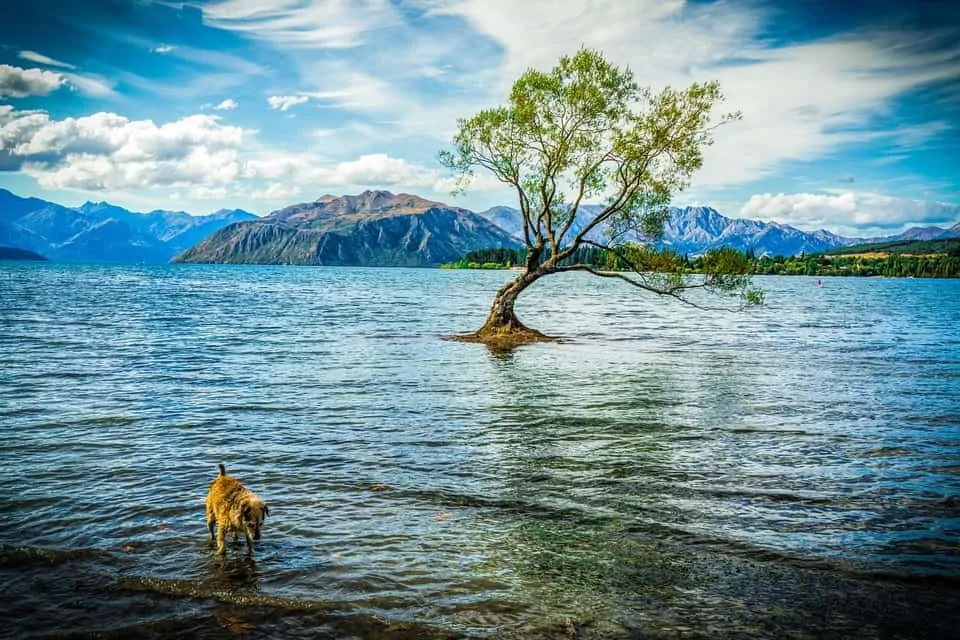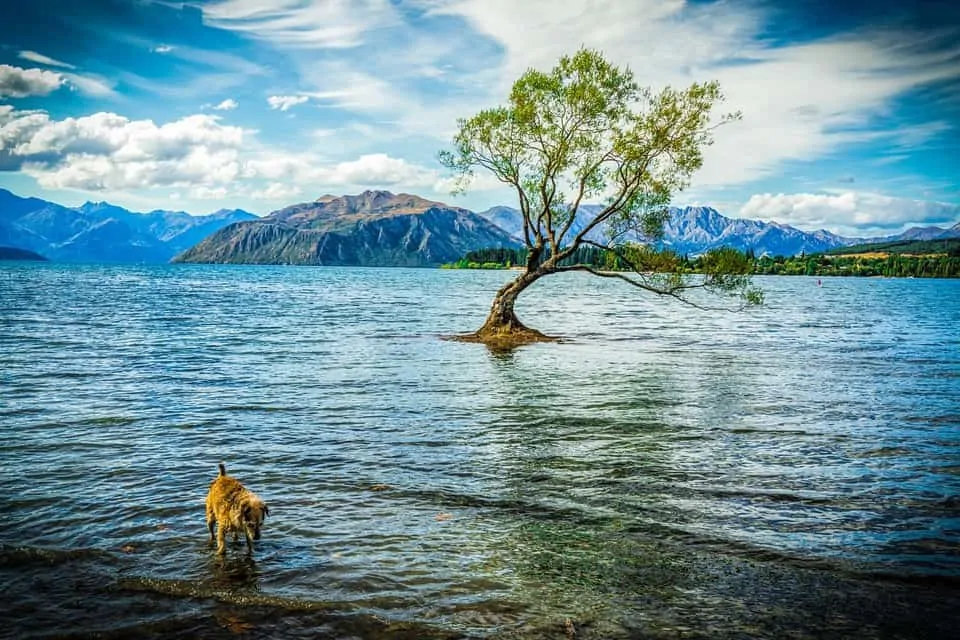 New Zealand is known as a country that takes care of its land and its people. Now, this unique company is also working to care for the domestic animals they call home. Ziwi pet foods require all their suppliers to raise their animals humanely and sustainably. This not only benefits the livestock but also the dogs who eat a Ziwi diet.
The second line of air-dried kibble diets, the Provenance line, features recipes with a broader protein profile. All of these recipes include five meats and fish from one region of New Zealand. Like the Peak line, these diets are high in animal ingredients with only a touch of added starch and vitamins and minerals.
Ziwi also produces canned diets with high animal protein content. These are available in a wide range of flavors to match those available in the two dry food lines.
In addition to the above diets, the brand also carries a number of natural chews and treats.
Ziwi Dog Food Recall History
This brand has not issued any recalls of their product lines since coming to the market.
>>>Do you eat organic? Think your dog should too? Here are the best organic dog diets.
What Dogs Might Benefit from Eating a Ziwi Diet?
Given that these diets are made to replicate the raw meat diets of wild canids but in a simple to feed form, both the dry and canned recipes are likely to be a great fit for most dogs.
The abundance of naturally occurring nutrients and high protein content will support the health and metabolism of dogs in all life stages and of all sizes. This line is an especially great choice for working and competitive dogs.
Some formulas do contain a higher fat to protein ratios than a more sedentary dog needs, so it is important to review the fat content of each flavor before picking one for your older or less active pup.
3. Orijen
Like Ziwi, Orijen uses the lessons of a wild canid diet to create their assortment of dry kibble products. While these diets contain more plant ingredients than the above brands' typical foods, this company goes out of its way to craft diets with a variety of meat ingredients and to source those ingredients locally.
>>>Check out our full Orijen dog food review.
Why We Love Orijen
There is no easier type of food to feed than dry kibble, and that's what makes Orijen such a great concept. Their ingredient lists are long but contain over a dozen animal-sourced ingredients before the first plant product shows up. That's an important feature in a carnivore diet.
This brand also goes out of its way to source regional ingredients, a practice that not only guarantees freshness and safety, but that also supports local Canadian and American farmers and ranchers. This practice also cuts down on the company's carbon footprint by reducing travel and shipping.
All Orijen products are produced in the company's own kitchens (along with all Acana products) in Alberta and Kentucky.
What Kind of Dog Food is Available from Orijen?
Orijen products include a long list of dry food kibbles, freeze-dried foods, and freeze-dried treats.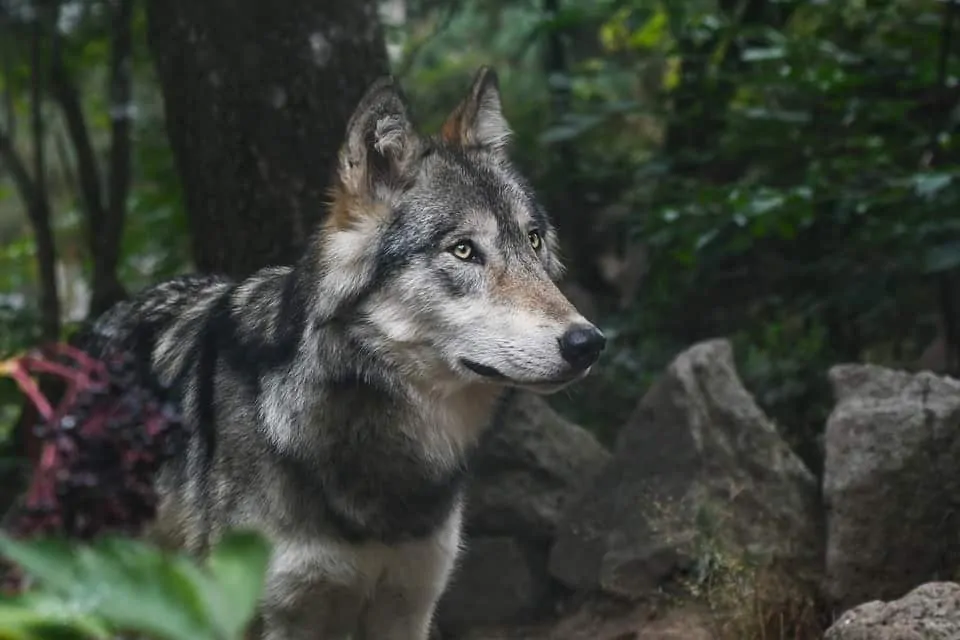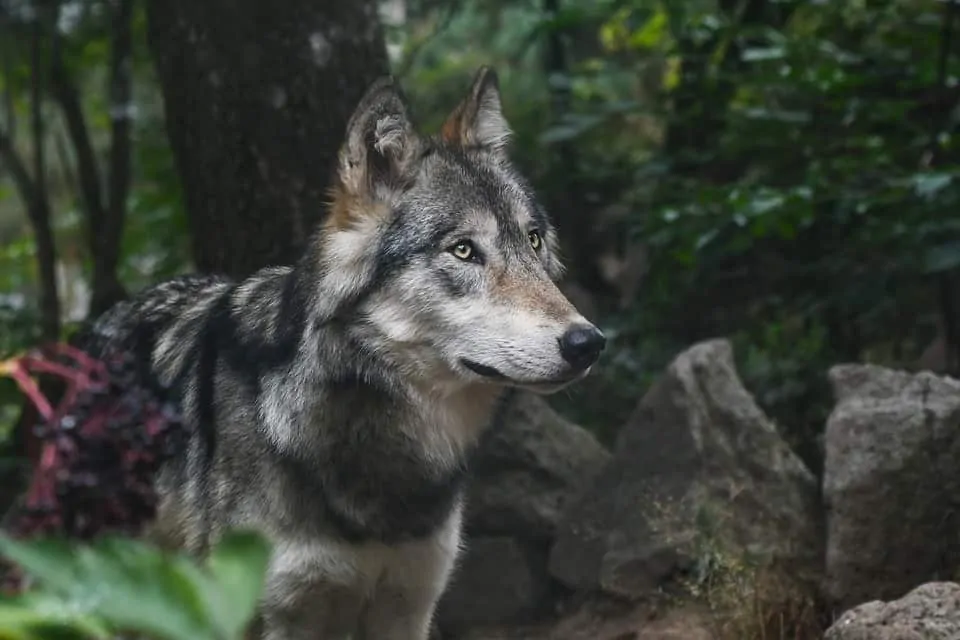 Dogs and wolves are so closely related that these animals can hybridize and still create fertile offspring. So it should come as no surprise that the best diet for a wolf is also the best diet for a domestic dog. Brands that work to fill their foods with meats that tightly resemble whole-prey ratios and cut down on the use of plant-sourced ingredients are the best choice for your pup's overall health. 
The kibble line includes a variety of flavors such as Reginal Red, Six Fish, and Tundra, as well as many stage-specific and specialty foods. Pet owners can pick from puppy, senior, healthy-weight, small bites, and large breed puppy diets to find exactly what their dog needs.
The freeze-dried meals are limited to their original flavors and are not available in specialty or stage-specific varieties. These can be used as toppers or fed as a complete diet.
Orijen Dog Food Recall History
Orijen brand dog food has not been subjected to any recalls since coming to the market.
What Dogs Might Benefit from Eating an Orijen Diet?
Like many of the other brands featured on this list, Orijen dry and freeze-dried diets would be a great choice for most companion and working dogs.
These diets are slightly lower in protein than the main staples of the brands we have looked at so far, but still offer more than enough protein and nutrition for even active dogs and those involved in doggy sports.
Because this brand offers so many stage and specialty foods, they are an especially great choice for owners of small and large breeds who need more specified nutrition. The weight maintenance and senior diets are great choices for less-active and older dogs. While the original flavors are perfect for the typical companion dog.
Their line of freeze-dried foods make great toppers for picky eaters as they are highly palatable.
4. Merrick
Not only does Merrick strive to craft quality diets for a range of different doggy needs, but they use their platform to help pets and people in need. Many of their diets are also more affordable and easier to find than some of the companies and products we've looked at this far.
Why We Love Merrick
If you are looking for options, you get it with this brand. They offer multiple lines of dry and wet diets, plus treats, chews, and toppers. All of their recipes are meat-centric and include only the highest quality plant-sourced backers. These recipes aren't as high in animal ingredients as the others we've looked at so far, but the quality of these diets is still easy to see.
But our love for Merrick isn't just limited to their food. This company does a ton to help their communities and pets in general.
They are the exclusive food partner for K9s for Warriors, an organization that matches veterans with canine service dogs to help them adjust to civilian life after wartime. The company also donates food to shelters across the country, including Paws Chicago and Austin Pets Alive.
What Kind of Dog Food is Available from Merrick?
Merrick produces five dry food lines, including a grain-free line, a small dog line, a high-protein Backcountry line, and a limited ingredient line. Each line has a slightly different price point and focus. Plus, many of the lines contain stage-specific and specialty recipes, making it super-simple to find the right food for your pup.
In addition to their dry food lines, Merrick also produces many flavor-matched canned foods. These diets are available in a variety of textures from pate to chunks in gravy.
In the toppers department, this brand has two great varieties: standard freeze-dried style and nutrient-dense and super-palatable bone broths.
You can also find a wide selection of Merrick treats and chews, including dental sticks.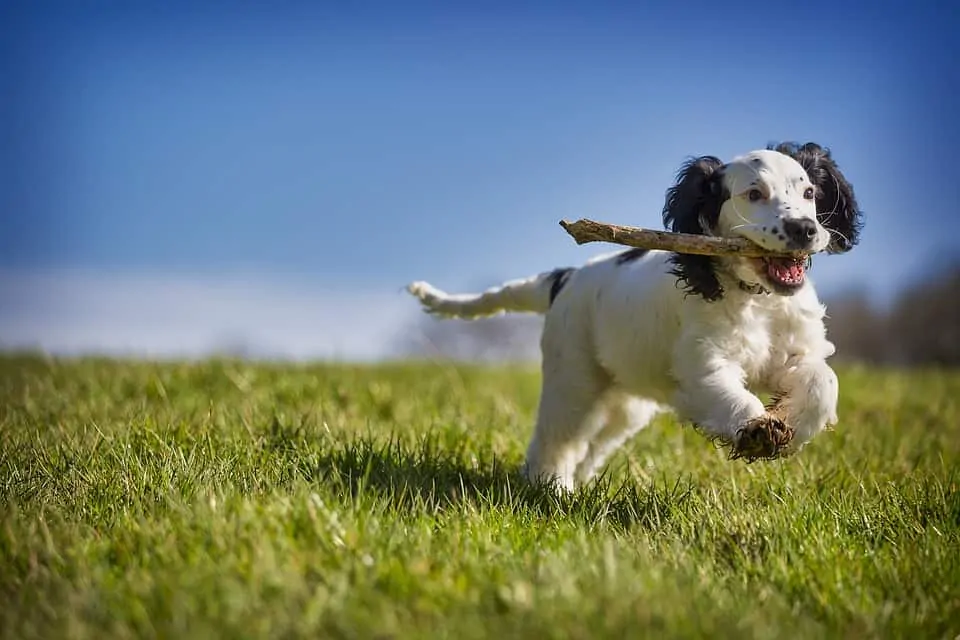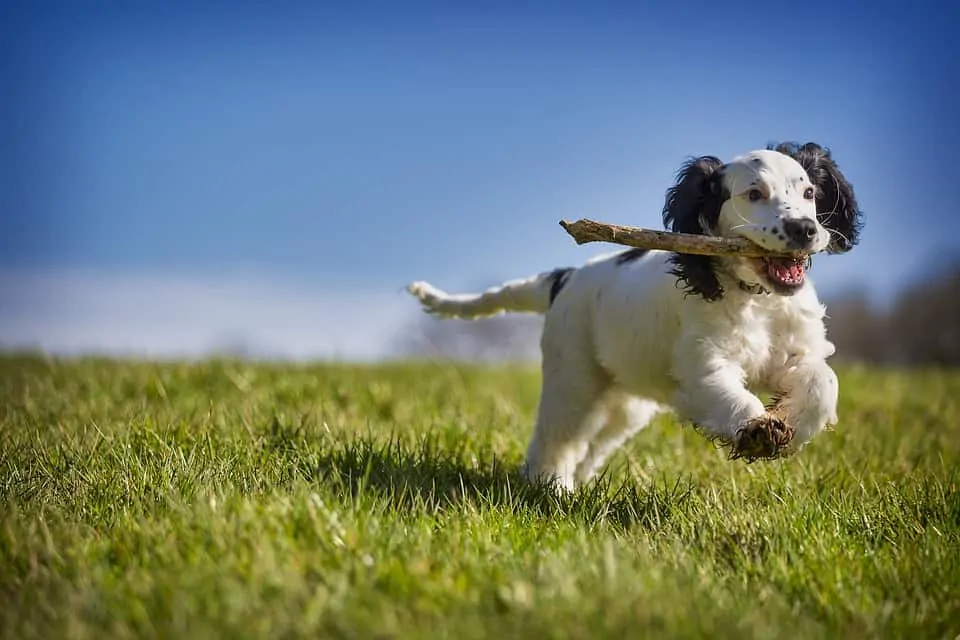 It takes a lot of protein to fuel an active pup. Make sure you aren't shorting your dog on this important macronutrient by only choosing diets with at least 25% protein.
Merrick Dog Food Recall History
While Merrick has never been involved in a dog food recall, they have had to recall a number of dog treats over the years.
In 2010, they went through a prolonged recall process for multiple lines of treats potentially contaminated with salmonella bacteria. While salmonella is rarely dangerous for dogs, it can cause severe illness in people who handle food or treats that are contaminated.
In 2018, Merrick voluntarily recalled many treats containing beef due to elevated levels of beef thyroid hormone. This is a naturally occurring hormone that, when consumed in high quantities can cause symptoms similar to hyperthyroidism.
What Dogs Might Benefit from Eating a Merrick Diet?
With so many choices, Merrick likely carries a recipe to fit every dog's needs.
Their Little Plates line is perfectly tailored to the metabolism and eating habits of smaller dogs, while their Back Country line is meant to provide extra protein and energy for active and working dogs. Since both of these are available in dry kibble, canned food, and treat varieties, it is easy to find one flavor and stick to it, a helpful feature for pups with overly sensitive stomachs.
Both the original grain-free and grain-containing lines provide many choices for dogs of varying activity levels and age ranges. They also come in multiple flavors.
The limited ingredient line is especially great for sensitive dogs and those with food allergies. The long list of flavors and associated protein sources make finding a recipe your dog can handle super simple. And, since these are also available in kibble and canned form, you can still keep your dog excited about dinner time even on a restricted diet.
5. Canidae
Sometimes, what makes a company truly great is accessibility. While many of the brands listed above go out of their way to produce ethical and healthy food while lending a helping hand, many of these foods are also priced in or near the premium range. This makes it hard for lower-income pet owners and those with multiple mouths to feed to find a quality diet for their fur babies.
Canidae, more than many other brands on this list, has a number of recipes available at a lower price. These more affordable diets still offer a lot in the way of biologically available nutrition and still come from a company that continues to put pet health and safety first.
Why We Love Canidae
As you can probably guess, one of our favorite things about Canidae is its focus on providing quality diets at a variety of price points.
In addition to their higher-priced specialty lines, such as their limited ingredient and high-protein diets, they also have a line dedicated to simple feeding for multi-dog households. These all-life-stages diets are not only great because they are formulated for dogs of all ages and sizes, but because they come in large bags at a lower than average price.
In addition to being more affordable, this brand also produces all of its foods in their own company-owned Ethos kitchen located in Brownwood, Texas. This gives them valuable control over not only the ingredients that go into their recipes but also over the safety of their workers and of the foods they produce.
What Kind of Dog Food is Available from Canidae?
In addition to Canidae's All Life Stages line which includes a long list of recipes made for all breeds, ages, and sizes of dogs at an affordable price, this brand also offers a lot of specialty diets.
Their limited ingredient Pure line is made for dogs with food allergies. Each recipe contains five to seven quality ingredients plus added vitamins and minerals. Most diets include only one protein and one main starch to make it easy to find a flavor your sensitive dog can handle. Most recipes are available in both kibble and canned forms.
>>>Does your puppy love canned food? Here are the best canned diets for puppies.
The brand's high-protein line, Pure Ancestral, consists of three recipes plus a puppy specific food each with six to seven regional meats and a shortlist of grain-free starches. You can choose from a red meat diet that includes meats like wild boar and goat, an avian diet which includes quail and turkey, and an all fish diet.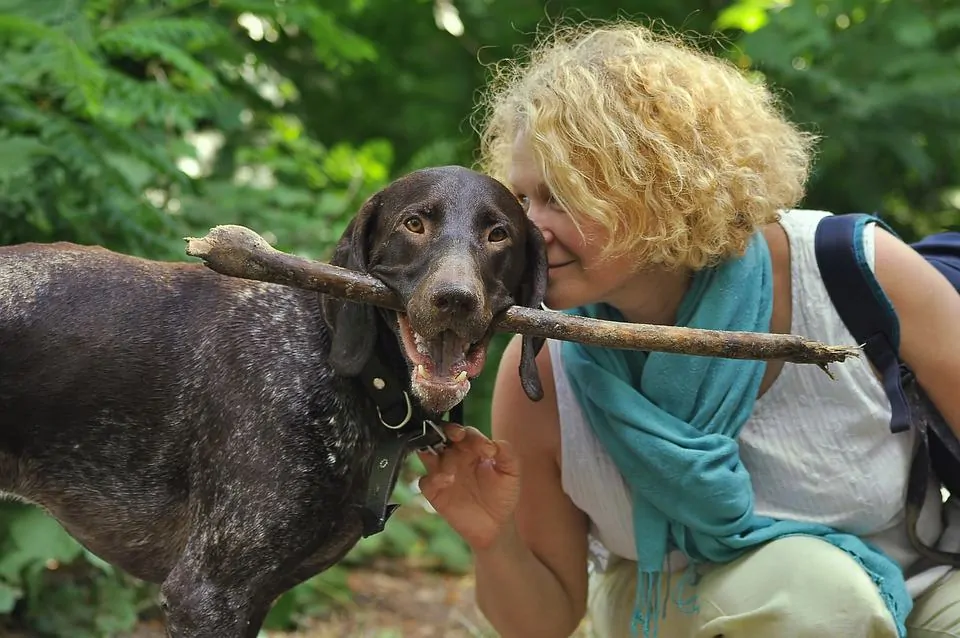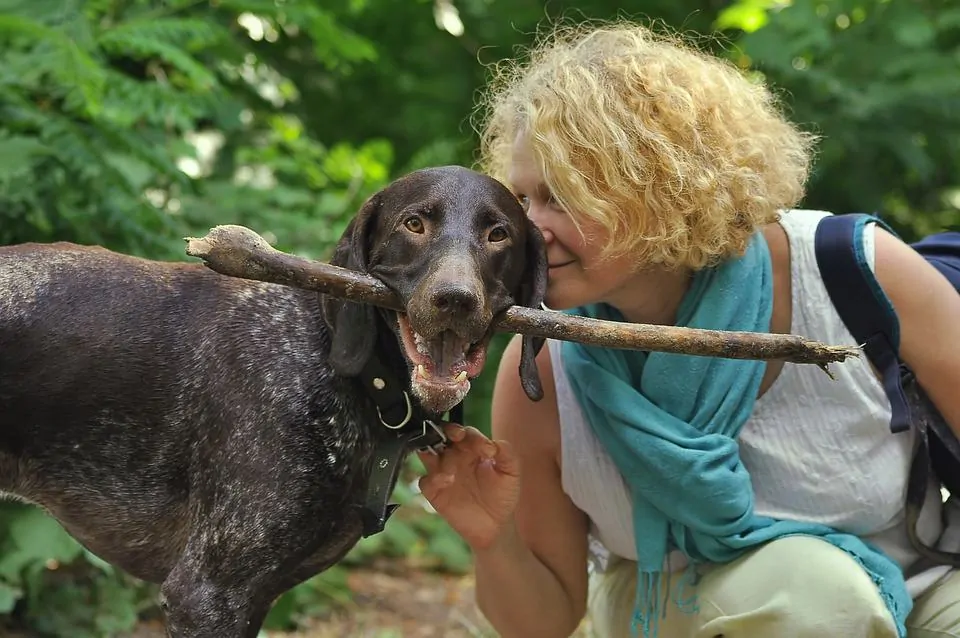 You love your pup. Make sure the diet and the brand you choose to feed them reflects that love and will help maintain your dog's health and vitality for life.
Additionally, Canidae has a line specifically for small breeds that includes wet and dry recipes and a grain-free line that features more affordable kibble and canned food than their Pure Ancestral line.
Canidae Dog Food Recall History
Since hitting the market in 1996, Canidae has been subjected to one recall.
In 2012, when Canidae was being copacked through Diamond Pet Foods, they issued a voluntary recall of many of their dry diets due to possible contamination with salmonella bacteria. While salmonella rarely poses a problem for healthy dogs, it can be dangerous for owners handling their dog's food.
What Dogs Might Benefit from Eating a Canidae Diet?
With a number of lines, there is a wide range of dogs who would benefit from Canidae's dog food.
The high protein line is an especially good choice for doggy athletes and working dogs as well as those who struggle to maintain weight on lower protein diets.
Any dog that suffers from common food allergies would likely do well on one of the limited ingredient foods. The grain-free line may also benefit sensitive dogs and those with certain plant-ingredient allergies.
Small dogs, especially, will enjoy the variety of dog food recipes and types available under the small breed line. All of these foods are made with tiny mouths and small dog metabolisms in mind. And, unlike most companies that only produce one or two small-breed specific recipes, this line includes six canned diets and four kibbles.
Of course, the ones who might benefit from this brand the most are the people who own multiple dogs and need a less expensive food that will still keep their pack thriving. The All Life Stages line is perfect for large families, especially those of varying age and size.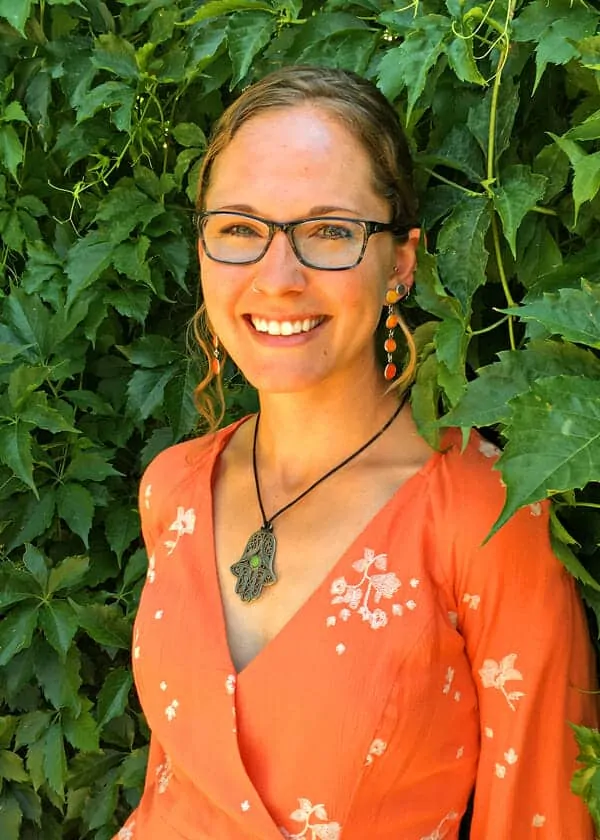 Sara Seitz has spent most of her life in the pet industry and has a bachelors in animal behavior from Colorado State University. Sara started working with dogs and cats as a high schooler at a rural boarding kennel. There she learned a lot about the bad and the ugly of the pet service industry. But not even the toughest day at that job would dissuade Sara from following her dream of working with animals.
In college, Sara got a job at a dog daycare and boarding facility in Fort Collins, Colorado. Her new career provided even more opportunities for learning about dog behavior than her classes did. As general manager of the daycare, Sara helped the company launch a new in-home pet sitting branch and trained to become a certified dog trainer. Between shifts taking care of peoples pets in-home and supervising dogs during playtime at the daycare, Sara organized and taught obedience classes.
Sara has always been passionate about bettering the lives of our canine companions. She soon found that advocating for and educating owners in the power of positive reinforcement training was one of the best ways to help dogs and their owners live happier lives.