Owning a dog is expensive, often much more expensive than we expect. The ASPCA recommends budgeting at least $400 per year for food alone, but you can easily end up spending much more than that. 
With all the options, trends and advice out there ("grain-free"? "raw"?), how do you know you're getting the best food for your dog without overpaying? The truth is, you don't need to spend a lot to get good quality food for your dog. Read on to learn how to find the best bang for your buck next time you're shopping for dog food. 
Before You Shop

It pays to do your research before you shop for dog food.
It pays to do your research before you buy, even with something as basic as dog food. You'll be spending thousands of dollars on dog food over your dog's lifetime, so it's worthwhile to make an informed decision and put in a little effort to save yourself some money. 
Understand Your Dog's Needs
Before deciding on a food for your dog, make sure you understand their particular nutrition needs and preferences. Puppies, older dogs and dogs with certain health issues may require special food. Your dog may also be a picky eater, and it may take a few tries before you settle on a food that they like. Narrow down your options by understanding what food your dog needs. 
Shop Around
Don't just default to the most convenient food at the closest store. Shop around for deals and look for stores that have a "frequent buyer" rewards program – many pet stores, especially smaller, locally-owned ones, will offer a discount or even a free bag after a certain number of purchases. 
Shopping online can be another great way to save – sites like Amazon and WalMart offer low prices on popular brands, and can even deliver right to your door. It always pays to watch for sales – using an app like Flipp can help you keep tabs on which stores in your area currently have the lowest prices on dog food. 
Ask For Recommendations
You don't have to figure this out on your own – other dog owners can be a great source of advice, and may even know about deals or discounts in your area. 
Your vet is also a great resource – a good vet will give you an honest recommendation about their favourite budget dog foods. 
What To Look For In Your Dog's Food

Learning to read food labels will help you find the best food for your dog.
Making sense of food labels can seem like an impossible task, but it's the best way to ensure that you're feeding your dog high-quality, nutritious food. 
The Association of American Feed Control Officials (AAFCO) is a great source for information on pet food labelling. Although not a government body, the AAFCO sets the standards for animal feed and labelling that many countries and states use in their food-labelling laws. You can visit the AAFCO's website to learn everything you need to know about pet food and labelling, but here are a few key things you should know to get started:
Labelling
Look for dog food that includes the words "complete" or "balanced" on the packaging – these foods have to meet strict standards to be eligible to use these words in their descriptions. "Complete" and "balanced" foods are certified to meet the National Research Council's nutrition recommendations for dogs. 
Ingredients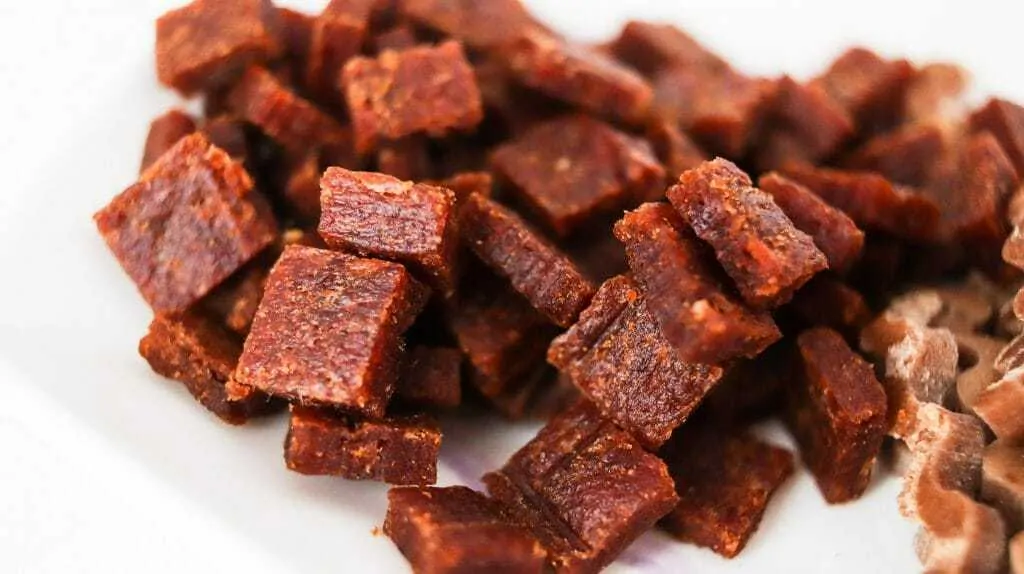 Look for high-quality protein among the first ingredients in your dog's food.
Ingredients are listed in order of weight, starting with the heaviest ingredients. High-quality protein should be one of the first ingredients on the list, and keep in mind that dehydrated protein actually weighs more than low-quality. 
Preservatives
Avoid foods that contain artificial flavours and colours, added sweeteners or preservatives like BHA or BHT. 
Types of Dog Food

There are endless types of dog foods, from wet to dry, grain-free to raw.
Before you can even begin investigating different brands of dog food, you'll need to decide what type of food you'll be feeding your dog. From wet to dry, raw to frozen, the options are seemingly endless. Thankfully, there's no right or wrong answer when it comes to what type of food to feed your dog – as long as you're choosing high-quality food that your dog likes, you're doing great!
Dry Dog Food
Dry dog food often gets a bad rap these days, but the truth is that dry kibble can be a great option for your dog. Dry food is often the least expensive option, and it's more shelf-stable than other foods, meaning you can save even more by buying in bulk. As long as you're reading the label and making sure to choose high-quality food, there's nothing wrong with dry kibble. 
Recently, "grain-free" kibble is seeing a huge surge in popularity, but since whole grains provide many valuable nutrients and vitamins, you can skip this trend as long as you're feeding your dog high-quality food with protein in the first ingredients. 
Wet Dog Food
Wet food, although more expensive than dry food, can be more palatable to your dog. It's a great option for picky or underweight dogs, and a great way to make sure your dog is getting some extra water along with their food. 
You can feed your dog wet food at every meal, or use is as an occasional treat. 
Whole Foods, Frozen and Raw Dog Food
Raw dog food is the latest trend in pet food. Many companies offer raw and whole foods products that typically come frozen or freeze-dried, or you can make your own homemade dog food. 
Although raw and whole foods can give pet owners peace of mind because it makes it easier to know what you're feeding your dog, it's not necessary to keep them healthy. Many people claim that a raw diet helps dogs with digestive issues, skin problems and other sensitivities, but if your dog is healthy there's no reason you need to feel guilty about not feeding them a 100% raw diet. 
Of course, there's no harm in a raw diet if it fits into your lifestyle and budget. You can even make homemade raw food to supplement your dog's regular food and serve it as a tasty treat. 
When To Splurge
As long as your dog's food lists meat in the first ingredients, has no harmful preservatives, and they like it, then it's good for your dog. That said, sometimes it pays to spend a bit more.
Puppies

It pays to splurge on puppy food to ensure your puppy gets adequate nutrition.
Puppies, especially large breeds, require a high-calorie, nutrient-dense diet to help them develop properly and grow into strong, healthy adult dogs. Whether you choose wet food, dry food or raw food, be sure to choose a food specially formulated for puppies (and be prepared to spend a bit more). As always, make sure protein is among the first ingredients and avoid harmful preservatives. 
Older Dogs & Dogs with Health Issues
Older dogs may have a harder time digesting or even chewing their foods, so you may find yourself looking to wet foods or other alternative diets to ensure that your senior dog is getting enough healthy food. 
Dogs with specific health issues may require a special diet, either during their treatment or long-term. Talk with your vet to understand your dog's particular needs, and read labels to ensure you're getting the best food for the best price. 
Allergies & Sensitivities
If you suspect that your dog may have allergies or food sensitivities, the first step should be to involve your vet. Your vet can perform allergy tests, and guide you through the process of testing different foods and ingredients to pinpoint the problem ingredients for your dog. Once you know what ingredients to avoid, you'll simply need to read labels carefully to make sure your dog is not exposed to these trigger foods. 
Over- & Under-Weight Dogs
If your dog struggles with their weight, adjusting their food will be one of your first steps. For overweight dogs, you'll want to find a weight-control food that meets their nutritional needs without added fillers. For underweight dogs, you may need to splurge on tastier wet or raw foods to encourage them to put on weight. 
Best Dog Food For Your Money
Now that we know that high cost doesn't always equal high quality, here's a list of some dog foods that offer great quality for a reasonable price. 
Best Puppy Food For Your Money: Hill's Science Diet Large-Breed Puppy ($1.73 per pound)
Science Diet is a well-known brand whose mission is to "enrich and lengthen the special relationships between people and their pets". They use high-quality ingredients and pay special attention to the nutritional profile of their foods. Their puppy foods are reasonably priced, designed to provide proper puppy nutrition, and come in a variety of tasty flavours. 
Best Dry Dog Food For Your Money: Iams Proactive Health ($1.17 per pound)
Iams is one of the best-recognized pet food brands, but don't be fooled by their popularity – Iams makes quality food at a reasonable price. They aim to provide nutrition that brings out the best in your dog, and even offer a handy food-selector tool on their website to help you find the right nutrition profile for your dog. 
Best Wet Dog Food For Your Money: Nature's Recipe ($1.17 per can)
For 35 years, Nature's Recipe has been making their "natural recipes with purposeful ingredients for every dog". Their wet foods come in many varieties, including grain-free, healthy skin and easy-to-digest. 
Best Raw Dog Food For Your Money: Instinct Raw Boost ($3.50 per pound)
Instinct is out to "redefine better in pet food through the pure, real nutrition of raw". Although their website is full of resources for transitioning your dog to a 100% raw diet, they also offer a variety of products that mix raw ingredients with traditional kibble, allowing you to gradually make the change, or just add a little extra goodness to your dog's diet. 
Best Grain-Free Dog Food For Your Money: Purina Beneful Grain-Free ($1.43 per pound)
Even major brands like Purina are getting on board with the latest grain-free trend in dog food. They offer both wet and dry options in their grain-free line, which means you'll be able to find a grain-free food that your dog loves without sacrificing flavour. 
The Best Food for the Best Price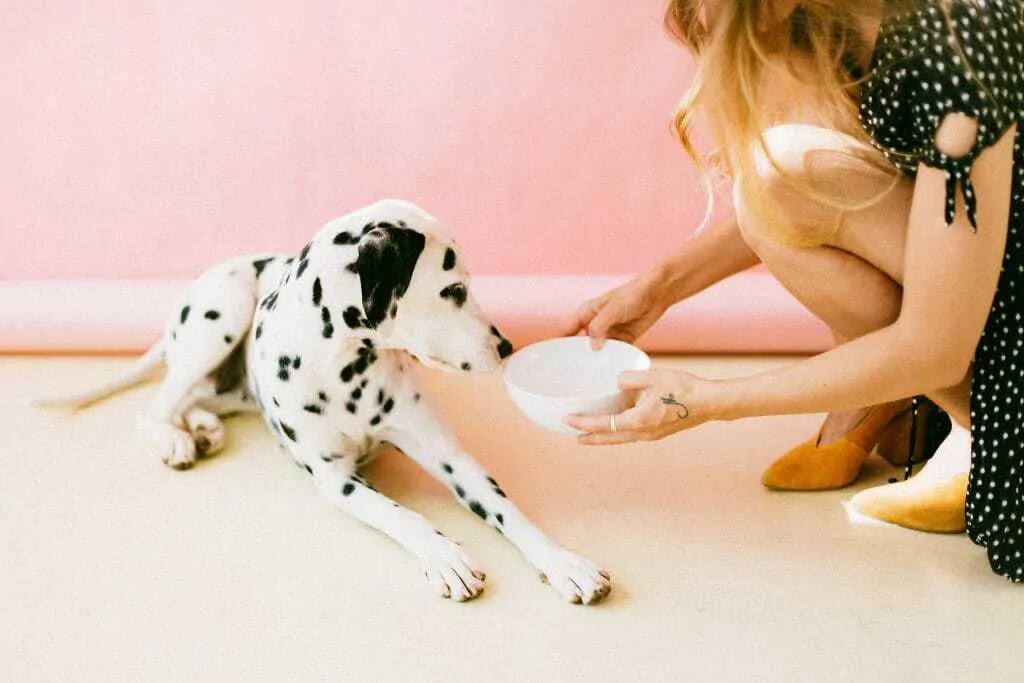 We want the best for our dogs, including the best food for the best price.
Choosing food for your dog doesn't have to be difficult, and good quality food doesn't need to break the bank. 
With a little bit of knowledge about food labelling and a good understanding of your dog's nutritional needs, you'll be able to confidently hunt for the best deals on the highest-quality food.
Buying in bulk, joining a frequent-buyer program, or looking into online options are other ways to help bring your dog food bill down. 
Make sure that high-quality protein is one of the first ingredients in your dog's food, and avoid harmful preservatives. Brands like Iams, Purina and Science Diet, among others, make quality food at reasonable prices.
Whether your dog prefers wet food or dry food, you want to avoid grains or follow a raw-foods diet, the options are truly endless. In the end, by following the advice above, you'll feel confident that you're feeding your dog high-quality food at a great price.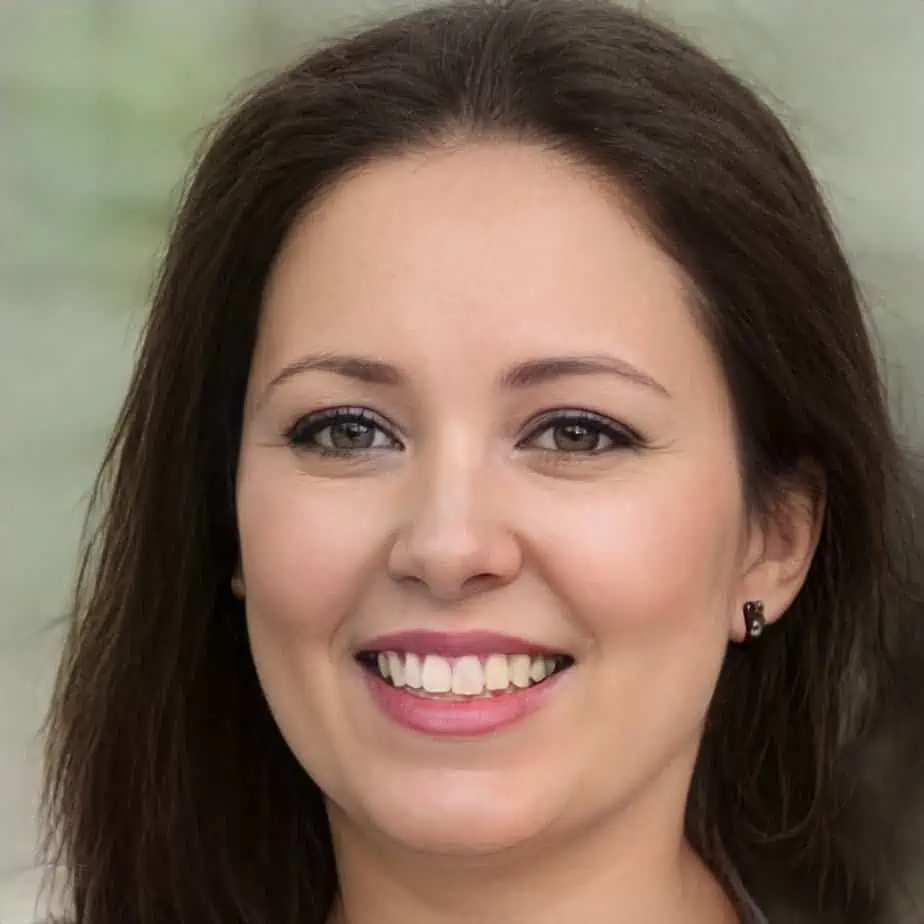 Jen Jones is a professional dog trainer and behavior specialist with more than 25 years of experience. As the founder of 'Your Dog Advisor' and the 'Canine Connection' rehabilitation center, she applies a holistic, empathetic approach, aiming to address root causes rather than merely treating symptoms.
Well known for her intuitive and compassionate approach, Jen adopts scientifically-proven, reward-based methods, encouraging positive reinforcement over punishment. Jen specializes in obedience training, behavior modification, and puppy socialization. Her innovative methods, particularly in addressing anxiety and aggression issues, have been widely recognized. Jen has worked with many of the world's leading dog behaviorists and in her free time volunteers with local animal shelters and rescue groups.