Diamond Naturals is a family-owned dog and cat food company that boasts natural formulas made with quality ingredients and everything dogs need for optimal health. But does this brand deliver? Find out below in our full Diamond Naturals Dog Food review.
Diamond Naturals Dog Food Flavors and Lines
Diamond Naturals has five dog food lines, each with different target canines and different price points.
Diamond Naturals Diamond Dry Food
Diamond by Diamond Naturals is the brand's budget-friendly line of foods. These recipes include less than desirable meats like chicken by-product meal and fillers such as corn. But they also provide a higher than average amount of protein and fat, which gives you more bang for your buck.
Available Flavors & Types:
High-Energy
Maintenance
Original
Performance
Premium Adult
Puppy
Diamond Naturals Dry Food
The premier line called, simply, "Diamond Naturals" uses higher quality ingredients and reduced fillers compared to the Diamond line. Most have a closer to average amount of fat and protein but the higher quality ingredients mean the sources of these macronutrients are more digestible. This line costs more than the Diamond line but is still relatively affordable as far as natural dog foods go.
Available Flavors & Types:
Adult Beef Meal & Rice
Adult Lamb Meal & Rice
All Life Stages Chicken & Rice
Extreme Athlete Chicken & Rice
Large Breed Chicken & Rice
Large Breed Lamb Meal & Rice
Puppy Lamb Meal & Rice
Light Adult Lamb Meal & Rice
Senior Chicken, Egg, & Oatmeal
Small Breed Chicken & Rice
Small Breed Lamb Meal & Rice
Small Breed Puppy Chicken & Rice
Skin & Coat Salmon & Potato
Beef Dinner Canned Food
Chicken Dinner Canned Food
Lamb Dinner Canned Food
Diamond Naturals Care Dry Food
This line of veterinary formulated food is specially designed for dogs with health issues. The recipes are made to be complete for long-term feeding. As with all prescription-style diets, you can expect to pay a premium for these recipes.
Available Flavors & Types:
Renal Formula
Sensitive Skin Formula
Sensitive Stomach Formula
Weight Management Formula
Diamond Naturals Pro89 Dry Food
This line consists of a single product made with 89% animal-derived ingredients. It has 30% protein and 20% fat to provide vital energy to dog athletes and working canines. Given the quality of the ingredients and the macronutrient profile, it is priced reasonably well.
Available Flavors & Types:
Beef, Pork, & Ancient Grains
Diamond Naturals Grain-Free Dry Food
The grain-free line is made for owners who want to feed their dogs a more traditional diet and for dogs with sensitivities to grains. These are all meat-first recipes but do get a lot of their protein from legumes. They have average protein and fat levels and are priced about even with most mid-range grain-free brands out there.
Available Flavors & Types:
Cage-Free Chicken & Sweet Potato
Pasture-Raised Beef & Sweet Potato
Wild-Caught Whitefish & Sweet Potato
Diamond Naturals Dog Food Ingredient Analysis
To perform our ingredient analysis, we chose one of this brand's most popular choices, the adult beef meal & rice formula from the Diamond Naturals premier line.
Ingredient List:
Beef meal
Grain sorghum
Ground white rice
Dried yeast
Egg product
Rice bran
Cracked pearled barley
Chicken fat
Dried beet pulp
Natural flavor
This recipe starts with a named animal protein, which is good. But that protein is a meal, which calls into question the quality of the meat used. Beef meal, in particular, can consist of a large amount of ground bone which has relatively little protein. Additionally, meal meat is rendered not fresh, and many animals, including those sick and dying, can be used for rendering.
As far as grains go, sorghum is a relatively good one to include in dog food. It does not spike blood glucose levels as fast as corn and is more digestible than many whole-form grains.
White rice, especially in the ground form, is another highly digestible grain. However, it does not contain a lot of nutrients and mainly provides calories in the form of carbohydrates which dogs do not utilize as well as fat and protein.
Yeast offers a lot of micronutrients that are readily digestible to canines. These single-celled organisms are also highly palatable to dogs and this ingredient is often added as a flavor enhancer.
Confused about how to read dog food labels? This video can help!
Egg contains a ton of protein and fat, which is great for dogs. Egg "product" is less desirable than "chicken eggs" or more specific egg ingredients. This recipe likely includes eggs that failed to hatch as well as typical unfertilized eggs.
Overall, the ingredients in this food do follow the company's claims that they use natural ingredients in this line of food. However, the quality of the individual ingredients is not as high as it could be. Additionally, the first fat listed appears farther down the list than we like to see.
Protein Content of Diamond Naturals
The first ingredient in this recipe is a named animal ingredient, which is always a good sign. The top ingredients also include eggs, another high-protein food that is great for dogs.
The total protein content of this beef recipe is 25%, which is about average for a mid-quality all life stages food. This amount is perfect for your average adult dog.
Fat Content of Diamond Naturals
Dogs rely on fat for most of their energy needs. We prefer to see the first whole-fat ingredient listed within the first five ingredients as this shows the food has enough high-quality animal fats to support normal metabolic function.
While the first whole fat in this formula shows up at number eight, the listed fat content, 15%, is about average for adult maintenance recipes. This food would work well for less active dogs and older canines, but may not have enough quality fats to support active pups.
Feeding quality dog food is important, but so is taste, at least as far as Fido is concerned. Most dogs have no problem chowing down on foods that contain meat as the first ingredient, especially if there is added fat and natural flavors.
Pros of Diamond Naturals Dog Food
With this brand, you have a lot to choose from. Between their lowest-priced Diamond line and their premier-priced Care line, you are sure to find something that will work for your dog.
Here are some additional beneficial takeaways from this brand:
Meat-first ingredients
Most lines do not use fillers
A range of prices to fit every need
Puppy, adult, senior, and all-life stages options available
Allergy-friendly options
Company-owned packing plants
All products produced in the USA
Cons of Diamond Naturals Dog Food
Overall, this is a quality brand with a lot to offer. However, some of their products include less than desirable ingredients and, with the exception of their Pro89 line, most recipes do not include as many animal ingredients as we would hope to see.
Here are some additional negative takeaways from this brand:
Some recipes include animal by-product meal
Some recipes use fillers like corn
Ingredients are globally sourced
Recipes use synthetic nutrients
Some recipes include a high amount of legumes
Some products are priced too high for the ingredient quality

Love this food? This brand also makes treats that your dog will beg for!
Diamond Naturals Dog Food Price Tag
All of this brand's products sit between the lower mid-range and upper price points for dog food.
Their Diamond line is on par with most pricier grocery store brands and is fairly affordable considering what you get. The premier DN line has a mid-range price tag which fits well with what is in the bag. However, their grain-free line, which has less protein and fat, is priced much too high in our opinion.
>>>Looking to save money on dog food? Check out these quality cheap dog food brands.
The Care line is the highest priced line from the company. This is typical of prescription-style diets and may be worth paying if your dog truly needs one of these specific formulas. If not, you are better off saving money with another option that is likely to contain more species-appropriate ingredients.
Diamond Naturals Dog Food Recall History
The company has had three major recalls since 2009, all stemming from the same incident.
On April 6th, 2012, the company recalled the premier line adult lamb and rice formula due to possible salmonella contamination. That recall was expanded to include the puppy and small breed lamb and rice formulas over the following two months.
Salmonella is not generally dangerous to dogs but can cause illness in humans who handle contaminated food. The company has had no other major incidents since.
This brand offers life-stage-specific recipes for puppies, adults, and seniors, as well as all life stage formulas that can be fed to dogs of any age.
Which Dogs Can Benefit from Diamond Naturals?
Due to the vast selection of different formulas available from this company, there is sure to be something for just about every dog out there. Athletes and working dogs would benefit from the high-protein, high-fat Pro89 food, while the average pet would do great on the basic or premier lines.
Which Dogs Should NOT Be Fed Diamond Naturals?
Dogs that are prone to canine dilated cardiomyopathy should not eat the grain-free line from this brand since much of the protein comes from legumes, which can cause issues in these sensitive canines. Dogs with kidney or protein metabolism problems should stick to the Care or premier lines since they contain less protein than the other options.
The Final Word for Diamond Naturals Dog Food
Overall, Diamond Naturals does live up to its reputation. Most of the company's recipes are made with quality ingredients that include plenty of animal protein. And the wide selection of recipes and focused formulas makes it easier to find the right food for your dog, no matter your budget.
You May Also Be Interested In…
Looking for something a little different? Here are some dog foods that are similar to this brand but have a little something different to offer.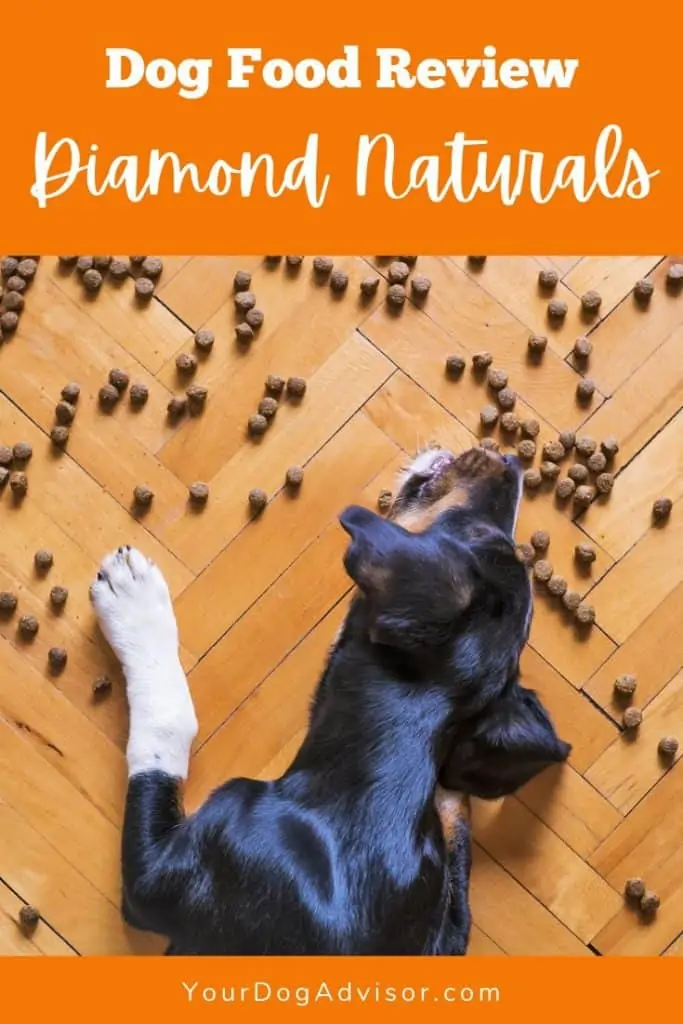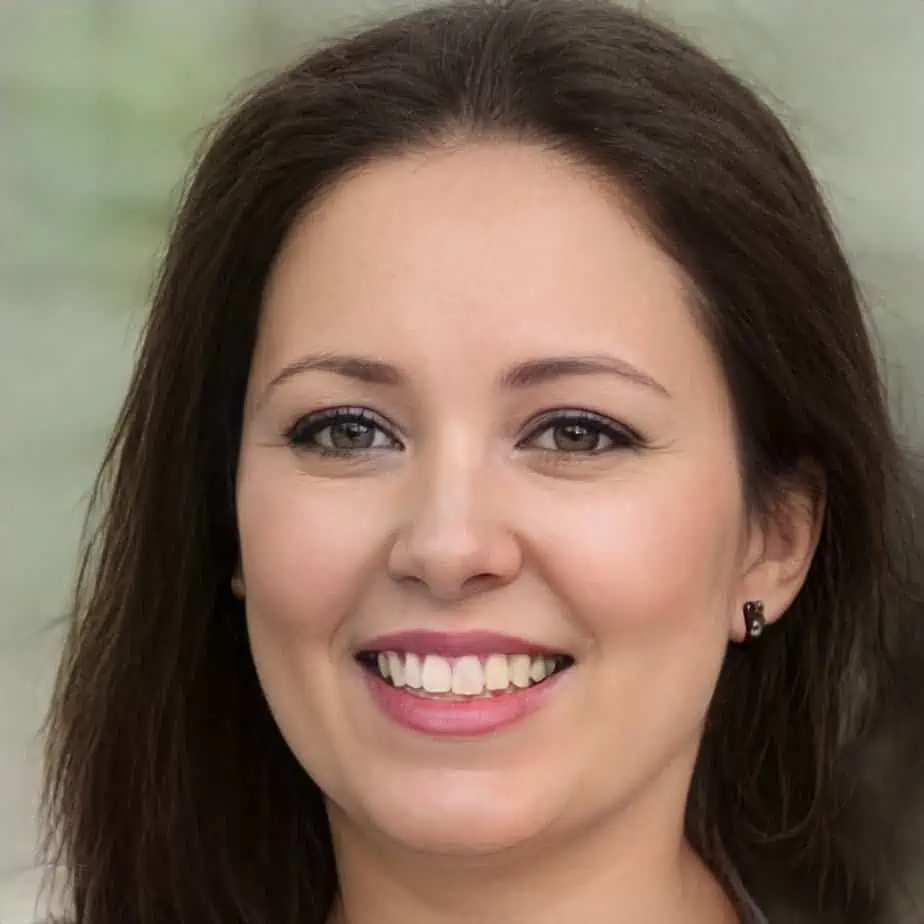 Jen Jones is a professional dog trainer and behavior specialist with more than 25 years of experience. As the founder of 'Your Dog Advisor' and the 'Canine Connection' rehabilitation center, she applies a holistic, empathetic approach, aiming to address root causes rather than merely treating symptoms.
Well known for her intuitive and compassionate approach, Jen adopts scientifically-proven, reward-based methods, encouraging positive reinforcement over punishment. Jen specializes in obedience training, behavior modification, and puppy socialization. Her innovative methods, particularly in addressing anxiety and aggression issues, have been widely recognized. Jen has worked with many of the world's leading dog behaviorists and in her free time volunteers with local animal shelters and rescue groups.