Wellness brand dog food touts itself as being nutritionally-dense, health-promoting food for dogs. But does this food really deliver in wholesome, natural ingredients that will help your pet thrive?
Keep reading to find out how this specialty dog food ranks.
Wellness Dog Food Flavors and Lines
Wellness dog food comes in three major lines, each with a slightly different focus. All are made with natural quality ingredients and come in a range of types including grain-free, kibble, canned, toppers, and more.
Wellness Complete Health
The original line put out by this brand is focused on providing diets that provide quality nutrition for the average companion dog. These recipes tend to be less expensive than their other two lines and are appropriate for a wider range of breeds and doggy lifestyles.
This line is available in dry kibble, canned, toppers, and treats. These styles come in grain-containing, grain-free, and limited ingredient varieties. Many of the diets are tailored to a specific life stage and/or breed size.
Some Available Flavors and types:
Lamb and Barley
Whitefish and Sweet Potato
Grain-Free Deboned Chicken and Chicken Meal
Grain-Free Whitefish and Menhaden Fish Meal
Puppy
Toy Breed
Small Breed Puppy
Small Breed
Small Breed Healthy Weight
Healthy Weight
Senior
Large Breed
Large Breed Puppy
Wellness CORE
This specialty line by Wellness contains diets with higher protein and meat contents than their traditional line. These recipes tend to contain greater quantities of biologically appropriate ingredients.
>>>Looking for a high protein diet for your muscle bond breed? Here are our choices for the best dog foods for Pit Bulls.
Like their other lines, this line is available in dry, wet, toppers, shreds, and treats. Many of the recipes are available in size and stage-specific formulations as well. This line includes grain-free and limited ingredient options as well as more traditional recipes.
Some Available Flavors & Types
Turkey and Chicken
Six Ingredient Duck
RawRev Original
RawRev Healthy Weight
RawRev Small Breed
Puppy
Ocean
Reduced Fat
Senior
Small Breed Puppy
Large Breed
Large Breed Puppy
Wholesome Grains Turkey
Wellness Simple
This line contains strictly limited ingredient diets. Every recipe contains just one protein source and limited carbohydrates.
The scope of this line is much more limited and caters to dogs with extreme food allergies who have trouble on diets with a longer ingredient list. Many of the recipes utilize less common meats and carbohydrates. The grain-containing diets use oatmeal while the grain-free diets use both potatoes and peas as the main binding ingredient.
While this line contains fewer choices, it is still available in dry, canned, and toppers, and has some size and stage-specific recipes.
Some Available Flavors & Types
Duck and Oatmeal
Lamb and Oatmeal
Salmon and Potato
Turkey and Potato
Small Breed
Healthy Weight
Wellness Dog Food Ingredient Analysis
To perform our ingredient analysis for this brand, we chose Wellness's most popular food, the Complete Health Deboned Chicken and Oatmeal kibble.
Ingredient List:
Deboned Chicken – This ingredient provides plenty of quality protein and some fat. While it is listed first, fresh chicken does contain a substantial amount of water weight and likely contributes less to the overall nutrient profile than dryer ingredients listed further down the list.
Chicken Meal – Chicken meal consists of rendered chicken and includes meat, organs, and bones. It is much more nutritionally dense than fresh chicken and provides a lot of quality micro and macronutrients.
Oatmeal – This grain is typically much easier on the doggy digestive tract than things like corn and soy. It provides some nutrition and fiber.
Ground Barley – This is another grain that is typically well-tolerated by most dogs. Ground barley is more nutritionally available to the canine system than whole-grain barley.
Peas – Peas and other legumes add protein and fiber to dog diets but are not as easily digestible and the protein is not as well-utilized by the carnivore system as protein from meat.
Ground Brown Rice – This is another easily digestible grain, especially in the ground form. Brown rice adds extra fiber that may or may not be beneficial, depending on the dog.
Chicken Fat – This named animal fat provides plenty of quality energy.
The remaining ingredients are far enough down the list that they likely provide little in the way of overall macro nutrition.
>>>Does your pup like their greens? Here are the veggies your dog can and can't eat.
This diet does utilize synthetic vitamins and minerals in addition to some nutrient-dense whole foods like spinach, green tea extract, and spearmint extract. It also includes some added probiotics.
Overall, this food contains quality ingredients with named animal ingredients first on the list and higher-quality grains to follow.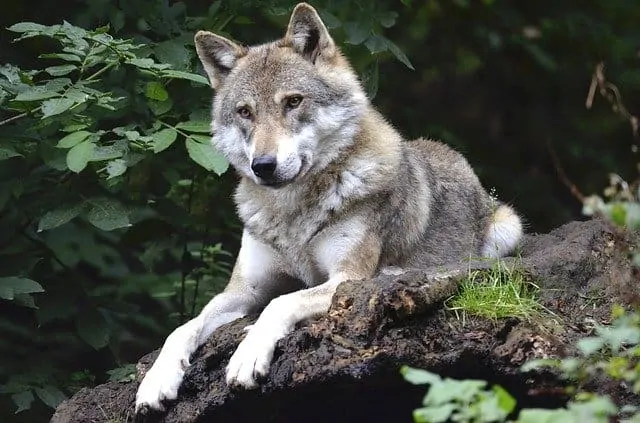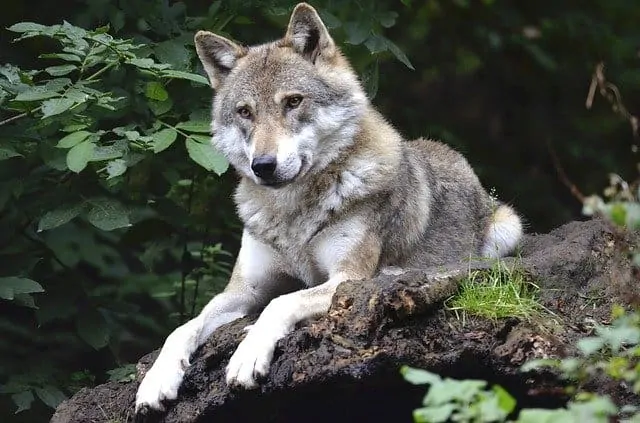 Like their wolf ancestors, dogs evolved to eat a diet high in animal meat. Their short digestive tract is especially well adapted for pulling nutrients out of muscle, organs, bones, and even skin, but it struggles to break down plant cellulose and certain plant proteins. 
Protein Content of Wellness
According to the guaranteed analysis, the Deboned Chicken and Oatmeal recipe contains 24% protein. While most of this protein likely comes from the chicken and chicken meal, the inclusion of peas in the recipe does contribute some lower quality protein to that measurement.
Overall, this diet contains an average amount of protein compared to other dog foods, making it an appropriate choice for the average companion dog that is not overly active or growing.
>>>Need some accessories to go with your dog's new diet? Here are our favorite automatic feeders and collapsable dog bowls.
Fat Content of Wellness
This particular recipe contains 12% fat, according to the guaranteed analysis. This number comes largely from the chicken ingredients, all of which are quality sources of fat.
This amount is about average compared to other dog foods on the market, making a good choice for adult dogs who do not require a lot of extra energy and for those who put on weight easily.
Pros of Wellness Dog Food
Overall, Wellness dog foods offer a huge variety of flavor, form, and size and stage-specific options. Because of this, it is very easy to find the specific type of food for your dog's needs. This is true even if your dog has allergies or other special considerations.
While the Complete Health line contains only an average amount of fat and protein, the CORE line is much more geared toward dogs who do well on high protein diets and those who expend a lot of energy.
All lines contain quality ingredients and meat-first recipes without fillers or by-products.
Here are some additional beneficial takeaways from this brand:
All recipes include high-quality meats
All recipes use higher-quality, more easily digestible grains or starches
There are no red flag ingredients used in any of these diets
Protein levels vary from average to high
Limited ingredient diets are available for dogs with food sensitivities and allergies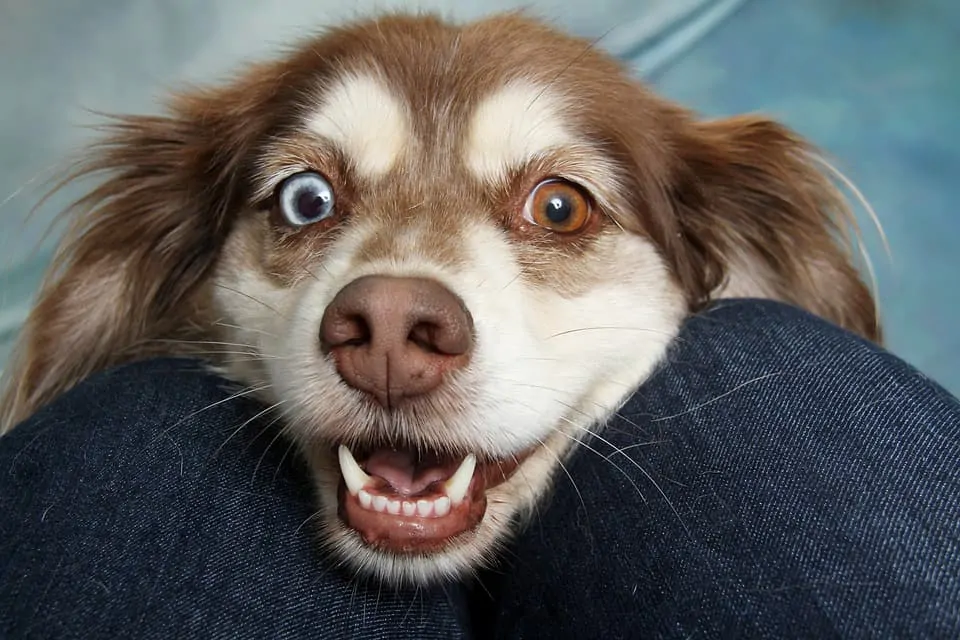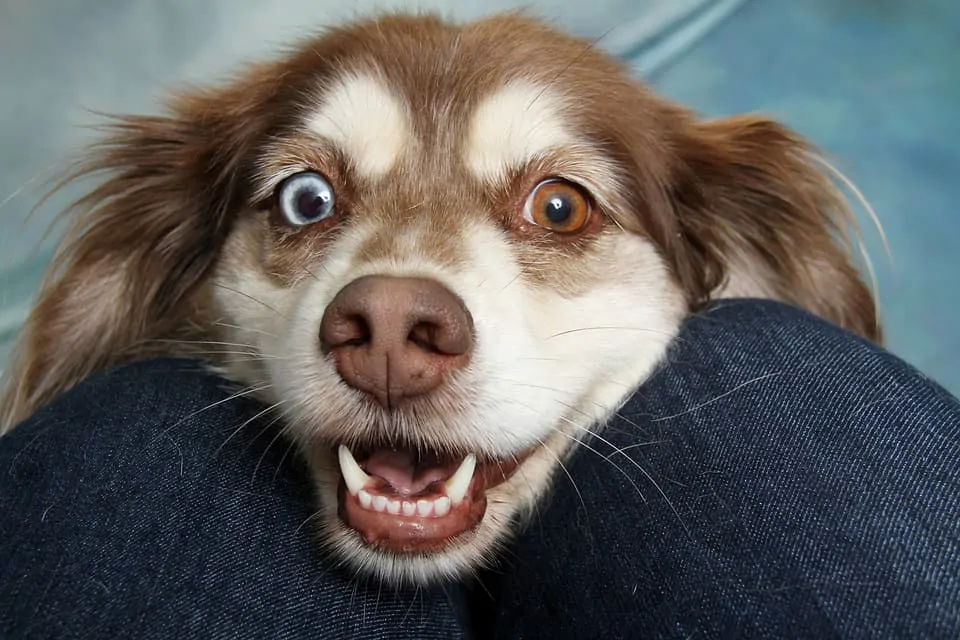 While higher quality dog foods may cost more, they are sure to make your pup happier than discount varieties. That's because most high priced diets utilize more meat and better quality ingredients than those at a bottom-dollar prices. 
Cons of Wellness Dog Food
Because there is such a wide array of choices with this brand, it is hard to find any cons that truly span the entire collection of foods. While some recipes contain a slightly lower than optimal amount of protein for the typical dog, others are protein-packed and a good choice for even the most active pup.
However, all recipes do utilize varying degrees of synthetic vitamins and minerals which are less bioavailable to dogs than wholefood sources. Additionally, many recipes contain multiple starches that likely outweigh the total amount of animal ingredients when combined.
Here are some additional negative takeaways from this brand:
Recipes contain higher amounts of plant-sourced ingredients
Some recipes utilize legumes to up protein content
Some use questionable ingredients like tomato pumice
Wellness Dog Food Price Tag
This brand is priced much higher than your average supermarket brand, but as a specialty food that is expected. When compared to similar quality diets, the price is about midrange.
For the higher protein CORE line and limited ingredient Simple line, the price tag does jump up a bit, but again, this cost appears to be justified based on the ingredient quality.
For those who can afford a higher dog food budget, this brand would be a great choice.
Wellness Dog Food Recall History
Wellness brand dog food has been recalled three times since the brand emerged in the early 90s.
In May of 2012, the brand voluntarily recalled one of its Complete Health Large Breed Puppy formulas after one of Diamond Pet Foods manufacturing facilities announced salmonella had been detected in the factory. While most dogs are not affected by ingesting salmonella it can cause severe illness and even death in dogs with certain health problems.
In October of 2012, the brand recalled a batch of its small breed recipe due to higher than normal moisture content. Too much moisture in dry kibble diets can cause the food to mold which can cause illness in some pets.
In March of 2017, the brand recalled some batches of beef canned food due to increased levels of beef thyroid hormone. These types of naturally occurring hormones in slaughtered animals can cause many health problems in dogs, especially if they consume them for extended periods.
Unfortunately, it is not uncommon for brands like Wellness, that utilize third-party manufacturers, to run into quality issues with their products. Feeding dog foods that are "co-packed" or manufactured in multiple different factories can also make it difficult to get answers if you have questions or concerns about a specific batch of food received.
However, the recalls this brand has seen have been very small in scale and for relatively minor incidents.

Just because a dog food brand has a recall history doesn't mean you should immediately turn tail and run for the hills. Oftentimes, voluntary and minor recalls are actually a good sign. They show that the brand is actively monitoring the quality of their product and removing it from the shelves when it doesn't meet their standards. 
Which Dogs Can Benefit from Wellness?
Because the brand has such a wide array of recipe and line choices, there is a long list of breeds and types of dogs that would benefit from eating a Wellness diet.
As we said, the Complete Health line is tailored for the average companion animal and the majority of family pets would do fine on this diet. Because the line includes large breed and small breed puppy and adult foods, almost all breeds would do well eating this line.
The CORE diet would also be a great choice for most companion dogs. The high protein level more closely resembles the diet wild canids eat and therefore would make an even better choice for owners who can afford the slight additional cost. And it would be the best choice for working dogs and those who compete in dogs sports since they require a more calorie-dense food.
Like the Complete Health line, this line also includes a variety of size and stage-specific recipes that make it a quality choice for big and small dogs and puppies alike.
Lastly, the Simple line is made specifically for dogs with allergies and food sensitivities. Because there are a number of flavor and form options available, most dogs suffering from diet-related allergies would do well on this line.
Which Dogs Should NOT Be Fed Wellness?
Some of this brand's recipes do utilize higher amounts of legumes and potatoes in their makeup. The FDA's investigation into the recent rise in dog DCM cases has implicated dog foods with peas, lentils, and other legumes, as well as some with potatoes as apparently putting dogs at a higher risk for this condition.
For this reason, large breeds like German Shepherds and Great Danes should only be fed wellness diets low in these ingredients. The same is true for dogs with certain heart conditions.
Keeping your pup trim is important not only for their mental wellbeing, but also for their physical health. Overweight dogs are more likely to suffer from joint problems, skin issues, and even certain cancers. Choosing a food with the right calorie content for your dog's activity level and metabolism is the first step to helping them maintain a healthy weight. 
The CORE line is a higher calorie line and may not be appropriate for dogs who tend to gain weight too quickly. Though, there are specific recipes in this line created to help dogs maintain a lower weight and for senior dogs that may still work well.
The Simple line of limited ingredient diets would not be appropriate for dogs without food allergies or sensitivities. This is because limited ingredient diets are very restricted in terms of nutrition and should only be fed if the benefit of using them outweighs the detriment of a restricted diet.
>>>Does your pup need to lose a few pounds? Here are our choices for the best diet dog foods.
The Final Word for Wellness Dog Food
Overall, Wellness brand dog foods are made with quality ingredients, with meat-first recipes that come in such a wide variety of options that just about any dog is likely to find a specific diet that will work well for them.
For those reasons, we would highly recommend feeding this brand.
You May Also Be Interested In…
Looking for something a little different? Here are some dog foods that are similar to Wellness but have a little something else to offer.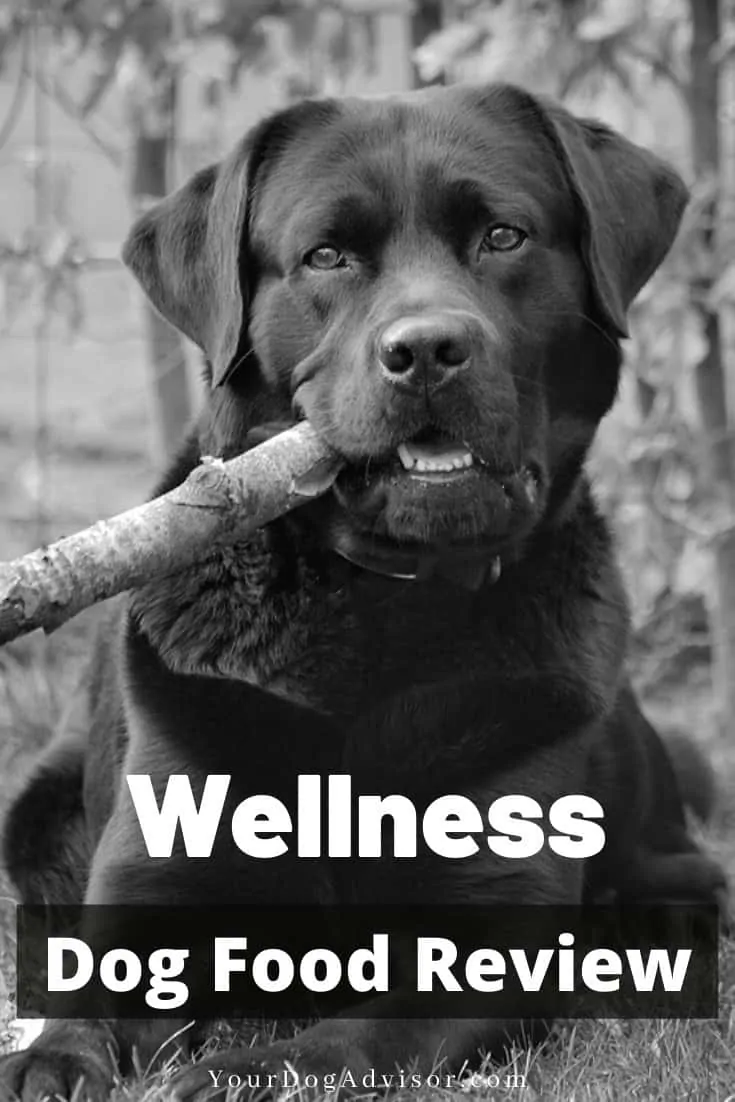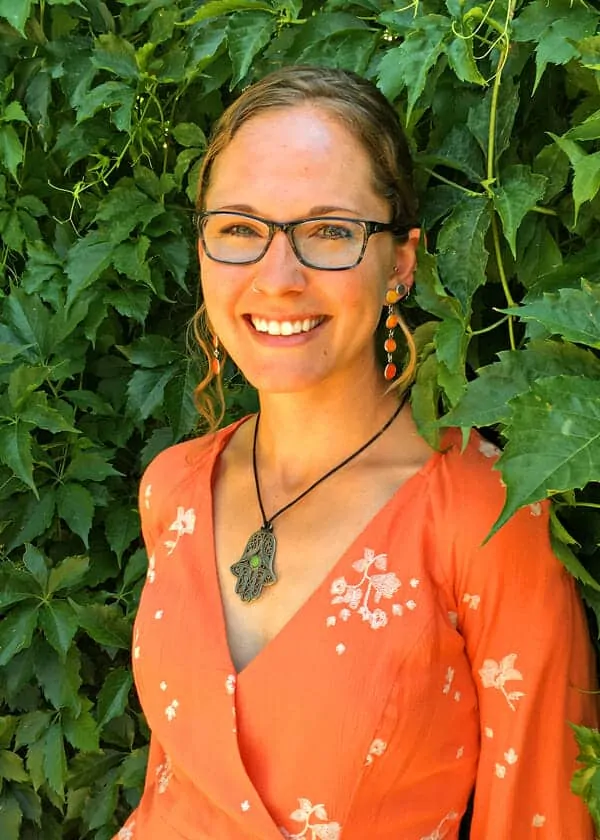 Sara Seitz has spent most of her life in the pet industry and has a bachelors in animal behavior from Colorado State University. Sara started working with dogs and cats as a high schooler at a rural boarding kennel. There she learned a lot about the bad and the ugly of the pet service industry. But not even the toughest day at that job would dissuade Sara from following her dream of working with animals.
In college, Sara got a job at a dog daycare and boarding facility in Fort Collins, Colorado. Her new career provided even more opportunities for learning about dog behavior than her classes did. As general manager of the daycare, Sara helped the company launch a new in-home pet sitting branch and trained to become a certified dog trainer. Between shifts taking care of peoples pets in-home and supervising dogs during playtime at the daycare, Sara organized and taught obedience classes.
Sara has always been passionate about bettering the lives of our canine companions. She soon found that advocating for and educating owners in the power of positive reinforcement training was one of the best ways to help dogs and their owners live happier lives.