One of my childhood dogs was a blue Pitbull named Pudge. He was a beautiful boy with big green eyes and a shiny silver coat, but as he aged we noticed that he suffered from several strange health issues.
We finally took him to the veterinarian in hopes of finding some solutions to his problems, sure there were a number of them. However, we were surprised to learn that all these issues were linked to one common source – Pudge the Pitbull was suffering from food sensitivities.
Unfortunately, Pudge isn't alone. Pitbulls are notorious for being extra sensitive to foods and from suffering from skin and coat issues. Their diet plays a huge role in their overall vitality and health, which is why it's super important that Pitbull owners not only feed their Pitties high quality dog food, but also high quality / specified for their dog's unique issues.
So if you are the proud parent of a Pitbull, you'll want to keep reading. We are going to go cover all the ins and outs of Pitbull nutrition and take a look at some of the best dog food for Pitbulls available.  
Let's begin!
Do Pitbulls Have Any Particular Nutritional Requirements?

Pitbulls are athletic and muscular, and they require lots of protein.  
The short answer to the above question is yes, many Pitbulls do have particular nutritional needs that are unique to them.
Owners Of Pitbulls May Need To Look For Dog Foods That Are:
High in protein
Grain free, limited ingredient, or hypoallergenic
High performance foods for athletic dogs
Specifically designed for large breed dogs
Free of poultry
High in Omega 3 and 6 fatty acids
Why do so many Pitbulls have such unique nutritional needs?
As we mentioned above, Pitbulls are notorious for suffering from allergies and food sensitivities. Their allergies and sensitivities are usually genetic and may be attributed to generations of poor breeding practices.
Because of this, many Pitbulls will do well on grain free dog foods that are free of additives and allergy-inducing ingredients like dairy, wheat, potatoes, and sometimes poultry. Of course, not all Pitbulls will suffer from allergies or sensitive stomachs and not all Pitbulls will have the same grain free nutritional requirements.
Remember, the word "Pitbull" is a broad term and there are a number of different bully breeds that fit into that category. Pitbulls can come in different shapes and sizes, but most are known for their stalky, muscular build.
Pits are also known for their high-energy and athletic nature. These loyal, loving dogs love to run and play and exercise, which means they need more protein in their diets than some other dog breeds.
Last, Pitbulls do tend to suffer from allergies and skin issues more than other dog breeds, which is why dog foods that are loaded with fatty acids like Omega 3 and 6 are so good for them. Foods rich in Omega 3 and 6 help promote coat and skin health and help reduce skin irritation and itching from allergies.
But what else do Pitbulls need in their diets to thrive? Well, they need what all other dogs need, of course!
Keep reading to learn more.
What Are The Basic Nutritional Needs For All Dogs?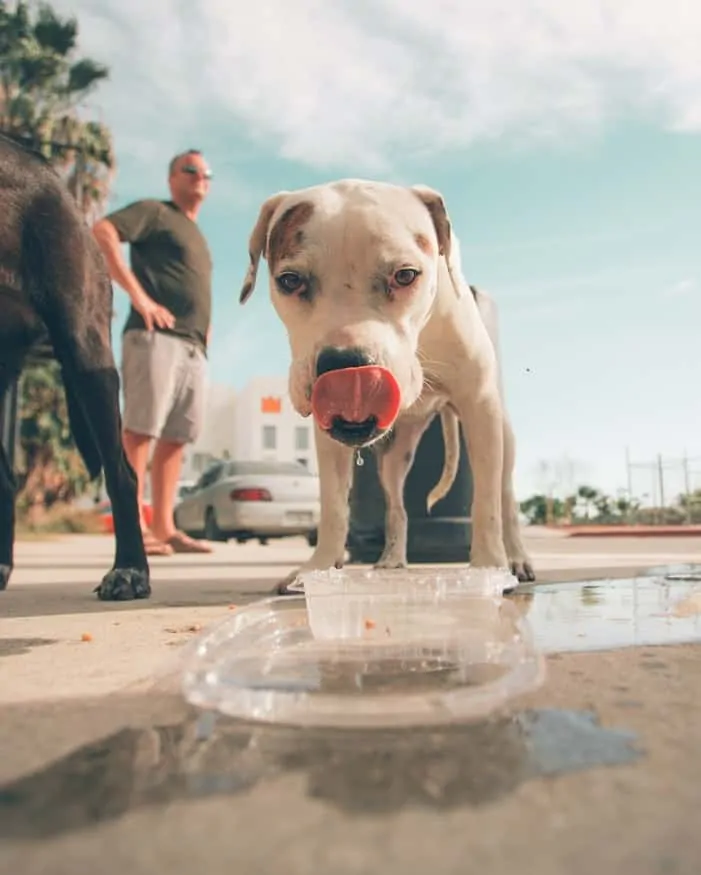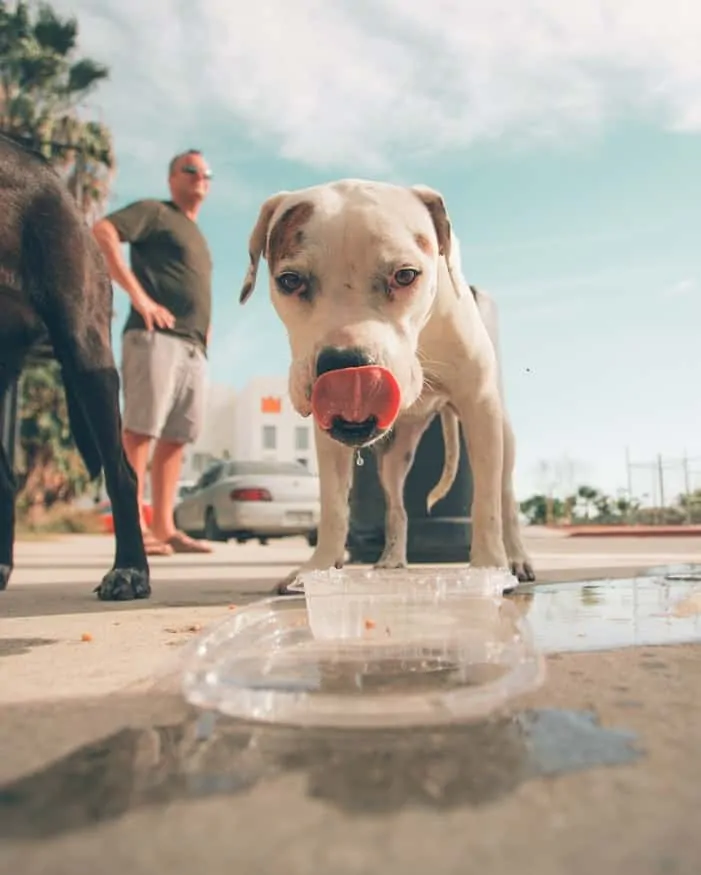 All dogs have basic nutritional needs that must be met in order for them to thrive.  
All dogs have the same basic nutritional needs regardless of if they are a six pound Maltese or a 70 pound Pitbull. So, if you are looking for the best dog food for Pitbulls, you'll want to make sure you look for six main nutrients:
Protein
Water
Carbohydrates
Fatty acids
Minerals
Vitamins
Most experts agree that protein is the most important and basic nutrient in your dog's diet as it helps to build and maintain strong muscle. Of course, all the other nutrients are essential as well and shouldn't be ignored.
High quality dog foods should have a healthy balance of these above nutrients, however, we should note that different breeds and dogs of different ages, weights, and activity levels will require different amounts of these nutrients in their food.
This is why it's so important to pay attention to food packaging labels. For Pitbulls, look for those that are high in protein and fatty acids, and foods that are specified for large breed dogs. 
Wet Dog Food, Dry Dog Food, Or Raw Dog Food – Which Is The Best Dog Food For Pitbulls?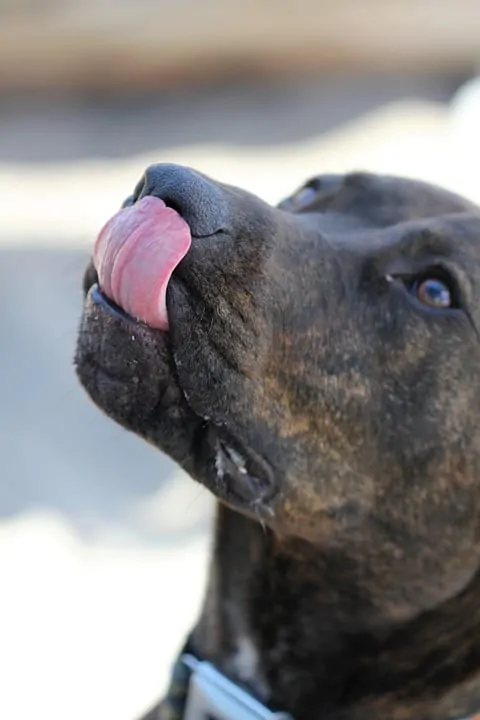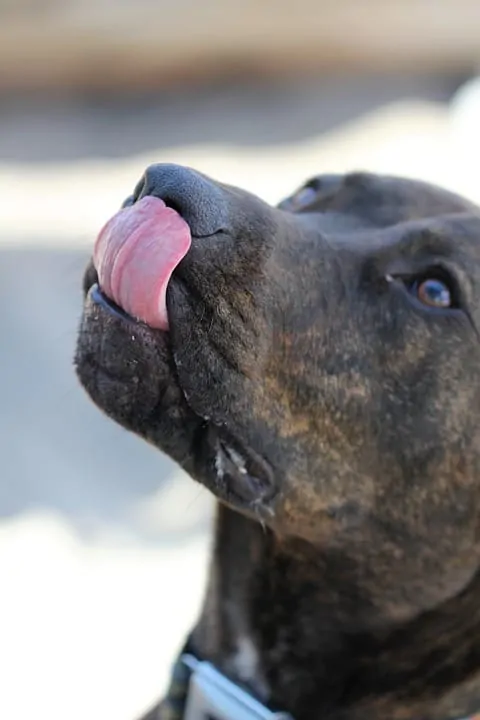 Pitbulls can be sensitive to certain foods, which is why the type and quality of your dog's food matters.
What is the best dog food for Pitbulls? Great question.
There are so many different kinds of dog food options on the market so it's really a matter of preference which type you choose for your unique dog, and we want to stress that we don't think one is better than the other.
That said, there are pros and cons to each type of dog food regardless of if you are going with wet dog food, dry dog food, or raw dog food.
Let's learn more.
Wet Dog Food Pros: 
Wet dog food is great for those with sensitivities and allergies, or those who are picky eaters. Wet canned dog foods also have a great shelf life and are easy to store. They are also a great way to stay hydrated as they contain more water than dry kibble.
Wet Dog Food Cons: 
However, wet dog food may not be as filling, so you may find that your canine gets hungrier for his next meal more quickly.
Dry Dog Food Pros: 
Dry dog food is a popular choice because it's easy to find, easy to travel with and store, and easy on the wallet.  It has a great shelf life and the hard texture of kibbles can help keep your dog's teeth healthy. Dry kibble is also higher in carbohydrates and protein, making it more filling and keeps them fuller for longer in between meals.
Dry Dog Food Cons: 
Unfortunately, dry dog food does tend to contain more additives and preservatives. Some companies use by-products and fillers in their dry dog food, which is why it's so important to always read the ingredients list to ensure you are getting your dog the highest quality available. Dry dog food can also be harder for some dogs to eat, especially very small dogs, young puppies, or senior dogs with missing teeth.
Raw Dog Food Pros:
Raw dog food is a popular dog food option these days as it allows dog owners to know exactly what is in their dog's food and ensure their dogs are getting the highest level of pure meat protein. For those with sensitivities, raw foods are excellent because you can customize them to your dog's needs. Best of all, raw dog foods are easy to find now that there are freeze dried dog food options available in store, which have a great shelf life and are easy to travel with.
Raw Dog Food Cons: 
Raw dog food is the most expensive option on this list. Plus, it can easily become contaminated or cause illness to owners or dogs if it is left out too long or if it goes bad. And because raw dog food is just that – it is easy to accidentally leave out certain nutrients your dog needs like carbohydrates, fatty acids, and certain vitamins and minerals.
How Do I Choose The Best Dog Food For My Unique Pitbull?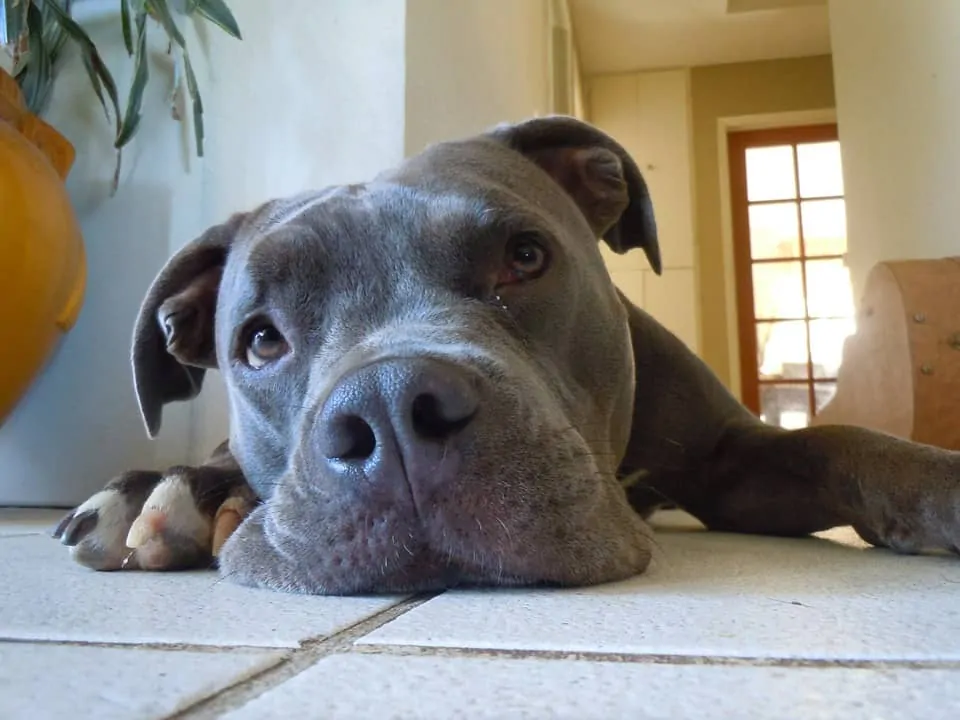 The best food for your Pitbull will depend on his age, weight and activity level.
Picking the best dog food for Pitbulls can be tough, especially because not every single Pitbull is going to need exactly the same diet in order to thrive.
However, we do know that Pitbulls in general need high-protein dog food that is rich in fatty acids and is specifically made for large breed dogs.
That said, you can customize your Pitbull's needs from there based on his health and overall lifestyle. If your Pitbull is sensitive or suffers from allergies, we suggest going with dog foods that are hypoallergenic or limited ingredient diets.
If your Pitbull is high-energy and very active, make sure his food is loaded with protein and a good balance of carbs.
Of course, if you aren't sure about the best dog food for pitbulls, it's always a good idea to chat with a trusted veterinarian.
But don't worry – we are also here to help. We have listed fifteen of the best dog food for Pitbulls below.
Take a look!
Blue Buffalo Wilderness High Protein
Let's start off with one of our favorite brands. This is a high quality brand of grain free dog food we love, and it's the best dog food for Pitbulls due to the fact that it's so high in protein, it's grain free, and it's for large breed dogs.
This dog food is an excellent source of all the goodness your Pitbull needs to live a strong and healthy life including real chicken meal protein for strong muscles, omega 3 and 6 fatty acids for healthy skin and coat, and carbs for energy like peas and sweet potatoes. Sweet potatoes also deliver fiber.
This also includes those famous LifeSource Bits, which are made up of immunity boosting antioxidants, minerals, and vitamins.
Taste of the Wild High Protein Recipe
Another high protein dog food we love for Pitbulls is the Taste of the Wild dry dog food. This is a high protein recipe that is also great for dogs who have poultry aversions, as some Pitbulls do.
Made of roasted bison or venison, your Pitbull will get all the protein he needs plus all the nutrients like vitamins, minerals, antioxidants, carbs, and fatty acids to help him continue to live his healthiest and happiest life.
This is some of the best dog food for pitbulls of all ages and sizes, and you can order it in different size varieties depending on your needs or depending on how many dogs in the home you are trying to feed.
Diamond Naturals Extreme Athlete
Pitbulls are known for being high-energy and very athletic. The best dog food for Pitbulls is going to cater to their unique needs and that's why we love Diamond Naturals Extreme Athlete dog food with high protein.
This dog food is made specifically for athletic, high-energy dogs, making it some of the best dog food for Pitbulls. It is also made with antioxidants to help boost your Pitbull's immune system as well as good fatty acids to help support your Pitbull's skin and coat.
Fruits and vegetables, and lots of vitamins and minerals also help to keep your Pitbull feeling his best man playing his hardest. Fruits and vegetables go a long way.
However, the protein source in this dog food is chicken meal, so this is not the best choice for Pitbulls who have poultry intolerance.
Bully Max High Performance Premium
Alright, Pitbull parents. If you're looking for the best dog food for Pitbulls that is especially made for bully breeds, then you've found it. Bully Max is a dog food made specifically for the unique makeup of Pitbulls.
It helps build strong muscle using real protein and includes a higher calorie intake than some other dry dog foods to help give your Pitbull all the energy he needs throughout the day.
And since Pitbulls can be sensitive to additives, this recipe is free of corn, wheat, and soy and is suitable for both puppies and adults. However, read the feeding instructions before feeding your dog this dog food to ensure your specific Pitbull gets the right amount of nutrition he needs.
Crave High Protein Wet
Since Pitbulls are notorious for suffering from skin and coat allergies, we like high quality dog food brands that are grain free and help support coat and skin health.
This high protein recipe by Crave is a wet dog food that is completely grain free and is filled with all the vitamins and minerals your PItbull needs to thrive. If your Pitbull has poultry allergies, you can order him the beef recipe, or you can choose from chicken meal or turkey.
We also think that this wet dog food is the best dog food for Pitbulls as it's free of unnecessary additives and is free of by-product meal, norn, soy, wheat, artificial flavors, preservatives or dyes.
Diamond Performance Recipe
A high quality performance recipe for Pitbulls simply means that it is made with high quality ingredients and lots of protein for athletic dogs. This is some of the best dog food for pitbulls as it is full of real meat protein sources and is free of things that can irritate a Pitbulls skin issues like potatoes, wheat, corn, soy, and other food sources.
Instead, this contains 30% real meat protein and is rich in probiotics and antioxidants, which help keep your Pitbull's digestive health on track and his immune system boosted.
This is also some of the best dog food for Pitbulls as it caters to your Pitbull's coat by ensuring it is full of the good fatty acids he needs to look and feel his best.
Solid Gold High Protein Dog Food
We love that Solid Gold is made with such high quality ingredients like real beef, but what makes one of the best dog food for Pitbulls is that it's grain and gluten free, meaning it is good for Pitbulls who suffer from skin and coat issues.
It is also rich in both probiotics and prebiotics to help support your Pitbull's digestive system, and amino acids help develop strong muscles. This is a low carb recipe, but it's super high in protein, so it's excellent for extremely active dogs like Pitbulls.
However, because it's a low carb diet, make sure you read the feeding instructions and consider your unique Pitbull and his needs before opting for a low carb diet. Low carb diets are the best dog food for Pitbulls who need weight management. If you're not sure about your Pitbull's needs, speak with your veterinarian.
Solid Gold Grain Free Dog Food For Sensitive Stomachs
We all know that Pitbulls can be more susceptible than some dogs to stomach issues and sensitivities. If your Pitbull is one such bully, try Solid Gold's grain free recipe that is specifically made for sensitive bellies.
This is one of the best dog food for Pitbulls not just because it helps alleviate food sensitivities with its grain and gluten free recipe, but also because it is rich in protein and made with salmon, so it supports your dog's coat and skin health with lots of Omega 3 and 6 fatty acids.
We also think this is one of the best as it is rich in vitamins and nutrients and helps boost immune health while also supporting a healthy digestive tract.
Blue Buffalo Basics Limited Ingredient Wet Dog Food
For dogs who suffer from a lot of allergies and skin issues like Pitbulls, a limited ingredient diet may be required. We are big fans of Blue Buffalo in general but we especially love Blue Buffalo's limited ingredient recipe for adult dogs.
If you are looking for the best dog food for Pitbulls with skin and coat allergies, we like this one. It is a grain free and gluten free recipe rich in protein and free of poultry. Instead, it is made with real meat ingredients like duck, turkey, lamb or whitefish.
This all natural dog food is the best dog food for pitbulls who are picky eaters as it can also be fed as a mixer, treat, or complete meal, depending on your dog's needs.
Victor Select Grain Free Dog Food
No products found.
Victor is some of the best dog food for Pitbulls because it is so rich in protein. However, we like this specific Victor recipe because it's grain free and made especially for dogs with sensitive stomachs and skin and coat allergies.
We think the salmon and sweet potato recipe is the best dog food for Pitbulls as It is a great source of nutrients and high in those good fatty acids your Pitbull needs for a healthy skin and coat. We also think it's the best dog food for Pitbulls as it's loaded with vitamins and minerals to help boost your dog's immune system and keep him feeling his best.
You can order this in three size options depending on your needs.
Victor Classic High Protein Premium Dog Food
No products found.
You may find that your Pitbull loves the classic Victor recipe as well. This is a high-protein dry dog food that is ideal for building lean muscle and helping give active dogs the nutrition and energy they need to thrive.
It is the best dog food for Pitbulls who don't have any skin or allergy issues and is also loaded with good fatty acids for a healthy skin and coat and promotes a healthy digestive system with highly digestible ingredients.
In fact, this is not only some of the best but it is also high enough in protein and nutrients that it can be fed to pregnant or nursing dogs who need optimal nutrition.
The Honest Kitchen Dehydrated Grain Free Dog Food
If you are looking for a raw food diet for your Pitbull but aren't sure where to start, have you ever considered dehydrated dog food? Dehydrated dog food is some of the best for pitbulls who suffer from skin and coat allergies.
It may be a bit more expensive, but dehydrated dog food may be the best as it's higher in protein, additives, or unnecessary ingredients like corn, soy, wheat, preservatives or GMOs.
Best of all, this dog food is human grade and all you need to do is add water to give your Pitbull the same benefit as homemade raw dog food.
Merrick Backcountry grain Free Dog Food
Merrick is one of those high quality brands we love and we especially love their high protein, grain free recipe.
Not only does it support healthy muscles and joints but the grain free ingredients help reduce the chances of food allergies. If raw food is too pricey for you, this is also the best of both worlds as it offers raw bits to help keep your dog feeling his best and increase his appetite.
In fact, this is one of the best dog food for Pitbulls who are picky eaters because it includes such a tasty mix of real meat and healthy ingredients.
Weruva Grain-Free Wet Dog Food
Weruva is a great brand and their all natural wet dog food is one of the best dog food for Pitbulls because it is so high in protein and free of grains and chicken meal.
This is the best dog food for Pitbulls with sensitive stomachs and allergies. You can order it in a large variety and different recipes, but our pick is the Chicken Free, just 4 Me canned food.
The order comes with a variety of flavors and each meal is packed with lots of natural meat proteins sourced from lamb, beef and fish. It is also free of any additives like soy, wheat, corn, Msgs and GMOs.
Blue Buffalo Wilderness High Protein Wild Cuts Wet Food
We're going to round our list off with one of the best. This wet dog food meal topper is loaded with good ingredients your Pitbull needs to thrive.
The beef recipe is the best as it's an excellent poultry-free source of protein for your sensitive Pitbull and we love it for Pits who are picky eaters or who need a protein boost to their meals. Remember, this is not a complete meal but a meal topper, so it should be mixed with dry kibble in order to ensure your Pitbull is getting adequate nutrition.
Other Ways To Help Keep Your Pitbull Healthy And Happy

Along with diet, making sure your Pitbull gets plenty of love, attention, training and socialization at an early age will help to ensure they are happy and healthy.
It's important to note that your Pitbull needs much more than just a good diet to thrive.
While it is true that your Pitbull's diet will play a major role in his overall health and happiness, remember that these high-energy dogs require lots of exercise, time, and socialization as well.
Pitbulls already have a bad wrap, but you can help change that negative stigma by ensuring your Pitbull is properly trained and kept mentally and physically stimulated every day. Doing this will help reduce boredom and problem behaviors, and help your Pitbull feeling his best.
Socializing any dog at an early age is important. Proper socialization helps ensure dogs grow up happy, healthy and confident, and Pitbulls are no exception.
And of course, along with feeding your Pitbull the best dog food for Pitbulls, make sure you are also giving him tons of love. This breed is famous for being extra affectionate and loving, and there is nothing they enjoy more than being by your side.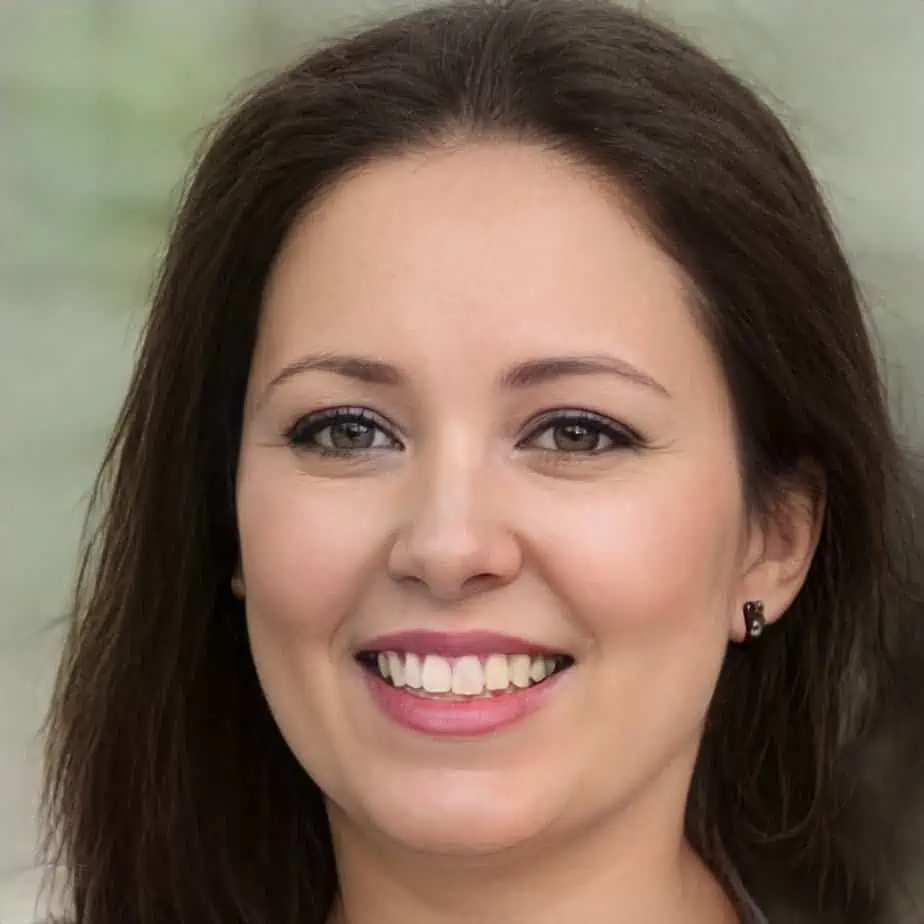 Jen Jones is a professional dog trainer and behavior specialist with more than 25 years of experience. As the founder of 'Your Dog Advisor' and the 'Canine Connection' rehabilitation center, she applies a holistic, empathetic approach, aiming to address root causes rather than merely treating symptoms.
Well known for her intuitive and compassionate approach, Jen adopts scientifically-proven, reward-based methods, encouraging positive reinforcement over punishment. Jen specializes in obedience training, behavior modification, and puppy socialization. Her innovative methods, particularly in addressing anxiety and aggression issues, have been widely recognized. Jen has worked with many of the world's leading dog behaviorists and in her free time volunteers with local animal shelters and rescue groups.