Dogs, much like humans, can have itchy dry skin. Some of the reasons that may itch are because of food allergies, fleas, ticks, or just plain dry skin.
With the dry skin and itchy fur, there are a variety of ways that one helps keep their dogs skin from itching.
From dry shampoo to sprays, here are a handful of options to help your dog from scratching away.
What are the reasons for itchy skin?
First, let's make sure we know what are the most common reasons your dog's skin is itchy before we get into some of the best remedies and products:
Parasites and Fleas: A serious thing within your dog's skin, these two things can cause your dog some severe itching. They are very small, but your dog will be constantly itching the area(s), and will almost not stop. They need to be treated immediately.
Allergies: A common skin issue is a lot of dogs. My older dog developed a bad allergy and rash a couple of years ago, and needed medicine from the vet. Allergies can be less obvious, but certain things like rashes and constant flaky skin can be signs of allergies.
Pododermatitis: An inflammation of the skin, this often occurs as a red spot within your dog's paws. As a dog owner that has experienced this, it is a scary looking rash. The treatment for it is an itching cream at the vet.
Best Dog Itching Products
Veterinary Formula Clinical Care – Premium Itch Relief
This product comes in very well priced. 8 ounces of relief for a small price is marvelous. On top of the price, some great features include:
Fast Acting and soothing: The spray helps almost instantly. Rashes, dry skin, insect bites and more, this product soothes your dogs pain. A safe hydrocortisone ingredient cools off and relieves pain within your dogs skin.
100% safe for dogs: This can be used on any dogs 3 months or older. Soap and dye free, the product works quickly and safely to make sure your dog is not physically hurt by the spray. This product is recommended by many vets, and is a high quality product.
For the most part, it is a positive, quick fix to cure your dog's itchy skin.
Zesty Paws Allergy Immune Supplement for Dogs
A vitamin supplement option, 90 capsules or 180 capsules, will run you a bit much price wise, but it may be an easy way to correct your dog's itchy skin.
Some of the best features that these vitamins give your dog are:
Great ingredients: With Omega 3 Salmon Fish Oil and Probiotics, the ingredients are high quality within the vitamins.
Colostrum: Another fantastic ingredient that is a pre milk that helps with allergies. Along with this, apple cider vinegar and Licorice Root complete this vitamin's ingredients.
The only main complaints that come up with this option is that some dog owners noticed their dogs got sick or had some unusual behaviors after taking these. Along with this, the itching didn't always go away.
Burt's Bees for Dogs Natural Itch Soothing Shampoo
A very reasonably priced item, Burt's Bees is one of the most popular companies around. WIth different sized bottles available, this product has good features when bathing your dogs.
Soothes and High Quality ingredients: Honeysuckle is the main ingredient, which helps sooth the dogs skin when rubbed in.
Use however often needed: Spray often on your dog's skin in itchy spots. Rub in and allow it to dry, and the product begins working.
100% safe: Free of sulfates, fragrances and chemicals.
The only major complaints about this product are that the itching doesn't completely go away when applied. If you are looking for temporary relief however, this may be a good choice for the price.
DermAllay Oatmeal Shampoo
A 12 Oz bottle recommended by our vet, this option is for giving your dog a nice, soothing bath. There are a lot of great things about this item, and a few of those include:
Oat protein and Safflower Seed: Two highly positive ingredients, these blend together for  soothing shampoo that your dog will be sure to love.
Good for Sensitive Skin: Both of our dogs have had tougher skin in the past, and this seems to work very well for them.
A little bit goes a long way: You really only need 2-3 tablespoons of this per wash on smaller-medium dogs. Larger dogs you may need more, but a little bit rubs in and goes a long way.
The only complaint about this is there are some questionable ingredients, as it is often prescribed by your vet. Fragrances and other ingredients are some of the last ingredients in the product, and they contribute to helping it smell good.
DermAllay Oatmeal Shampoo is Vet recommended 
Natural Dog Shampoo with Colloidal Oatmeal – Puppy Shampoo
Another oatmeal based shampoo, this also comes with Lavender Oil blended in. A large bottle is very affordable, and with the price you get:
Colloidal and Lavender blended ingredients: Colloidal is good for dogs with sensitive skin, and the Lavender is good for usage as a calming, soothing essential oil for your dogs skin and helps with dog odor.
Vet Recommended and Safe: A clinical based formula with good ingredients, it will also help with itchy, flaky skin.
100% Guaranteed: The provider states that if you don't like it after the first try, your money is guaranteed. The safe ingredients are good for dogs with allergic reactions, as it is sensitive to their skin.
The complaints that do sometimes come up with this product is that sometimes smaller dogs, and those with heavy allergies may not react well to this product. Checking with your vet first should always be considered before buying products like this.
Homemade Itch Spray
When all sources are out, you can always make your own spray at home to help with your dogs itching. This way, you know the ingredients going into the product, and it is usually a much healthier choice for your dog. Here is a simple formula you can try at home.
Brew Some Green Tea: This tea is perfectly fine for your dogs skin. After brewing, cool completely in the fridge. Green tea has good antioxidants in it, and will mix nicely with the next ingredient.
Mix in apple cider vinegar and water: You really don't need a ton of this. Apple Cider Vinegar is very good for a variety of dog home remedies.
Mix them together: Now combine the green tea and ACV solution in a spray bottle. Let it chill again.
Pump a couple quick sprays: RIght on the itchy area, and wipe in with a light clean rag or dog wipe to really let it soak in.
Not only is this probably the cheapest way to help itchy skin, it also is one of the more safe ways to as well. The only complaint is taking 10-15 minutes to put this together.
Add tea and Apple Cider VInegar to your water based itch spray
Overall
No matter what option you may choose, there is a lot of them out there for you in order to help your dogs itchy, dry skin. Testing out one or two of them to compare may be the best option to decide which one works best for you. What other ways do you help your dog's itchy skin? Please comment below.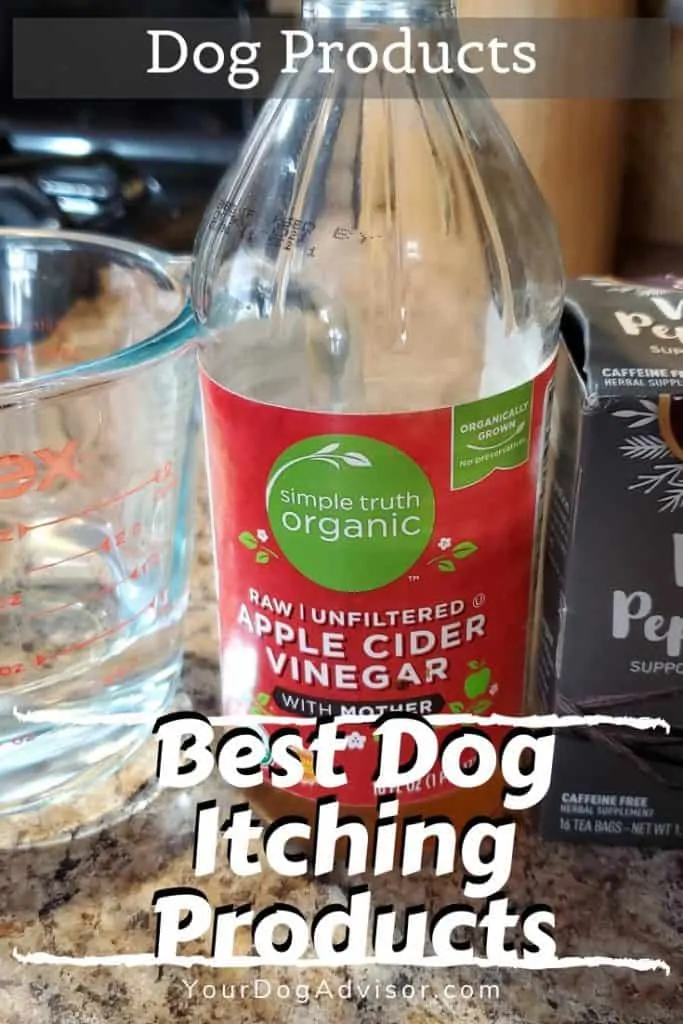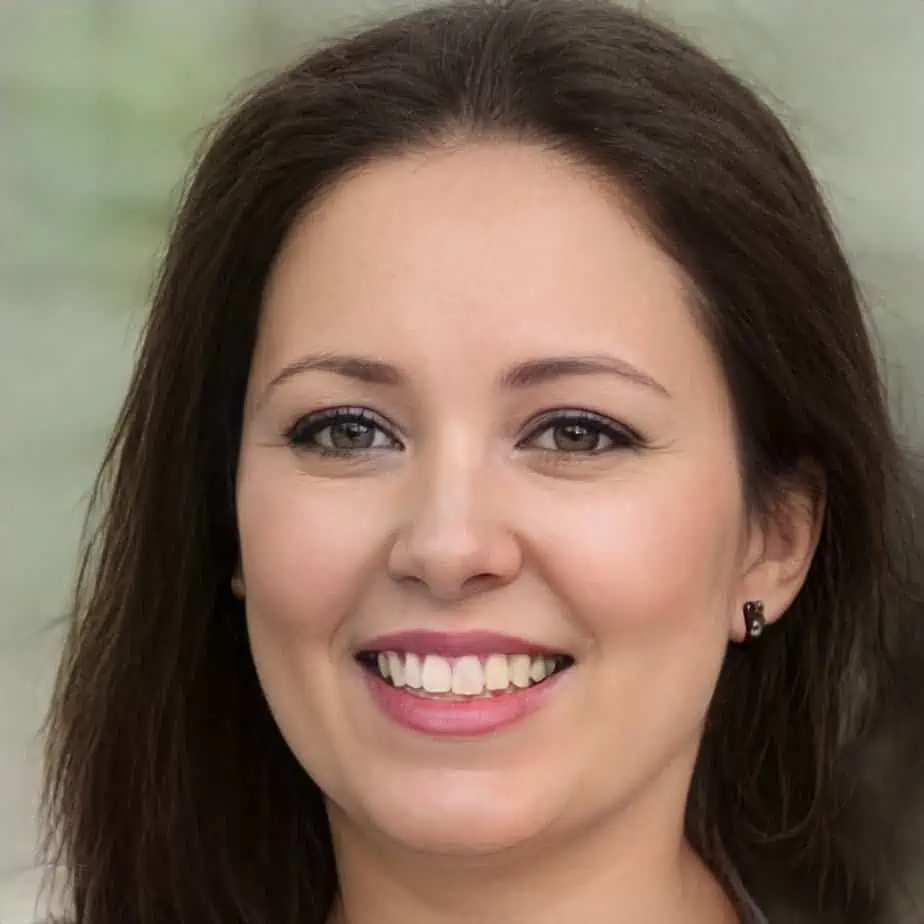 Jen Jones is a professional dog trainer and behavior specialist with more than 25 years of experience. As the founder of 'Your Dog Advisor' and the 'Canine Connection' rehabilitation center, she applies a holistic, empathetic approach, aiming to address root causes rather than merely treating symptoms.
Well known for her intuitive and compassionate approach, Jen adopts scientifically-proven, reward-based methods, encouraging positive reinforcement over punishment. Jen specializes in obedience training, behavior modification, and puppy socialization. Her innovative methods, particularly in addressing anxiety and aggression issues, have been widely recognized. Jen has worked with many of the world's leading dog behaviorists and in her free time volunteers with local animal shelters and rescue groups.