Lavender is one of the most fragrant plants out there. Each year, I plant a lavender garden next to my front door so I can smell it all summer long. You know who else loves the smell of lavender? My Alaskan shepherd, Eira. She loves to sniff the lavender plants' tiny purple flowers and then sort of snuffle and sneeze at the smell. I never let her eat lavender because I've never been sure if lavender is safe for dogs. But tons of dog products utilize lavender, so as summer wound down and I harvested the last lavender flowers to use in homemade potpourri, I decided to investigate that very question: is lavender oil safe for dogs? 
My son helps me plant lavender. Note that Eira's not in the photo — I didn't want her to eat the lavender while we planted it!
Lavender is also a popular essential oil. If you've missed out on the essential oils craze of this decade, let me catch you up: essential oils are oils "made from highly concentrated plant substances," according to the American Kennel Club. They're touted as being able to heal everything from insomnia to cancer and anything in between. Do you have an ulcer? There's an essential oil for that. Cold coming on? Yep. Moody? You bet. 
While essential oils can't really cure dog or human cancer, they can work side by side with science-based treatment to help treat symptoms, usually through aromatherapy. But beware: some essential oils can be highly toxic to dogs. Others can be used with dogs, but only sparingly, like tea tree oil. 
Let's see how lavender oil checks out. 
Is lavender oil safe for dogs?
According to a vet technician who wrote an essential oils piece for Rover, lavender oil is indeed safe for use on dogs, joining a surprisingly short list of additional essential oils considered safe to use in aromatherapy and topically (after dilution) on dogs. That's the key: the dog should never ingest any essential oils, so be sure to store them out of reach. 
Here are some additional safety tips: 
Dilute 3-5 drops of lavender oil into 1 ounce of a carrier oil that's safe for dogs — think coconut oil, avocado oil, grapeseed oil. 
Apply topically ONLY or diffuse in an aromatherapy diffuser. Do not give ANY essential oil to your dog to ingest. 
If your dog shows any reaction to the oil — rash, nausea, vomiting, itchiness, difficulty breathing, loss of appetite — call your vet immediately and discontinue use of the oil.
Always buy only pure therapeutic grade oils. Stay away from oils labeled as perfume grade or aromatherapy grade, even if you're going to use the oil for aromatherapy.
The benefits of lavender 
Now that we know lavender oil is safe for dogs when used correctly, let's talk about what it can do for your dog. 
Improve your dog's sleep
Lavender is well known for its sleep-improving properties. Something about the scent relaxes and calms. I love to sleep with a sleep mask, and every mask I've bought comes with lavender seeds sewn inside or lavender packets you can put inside the mask yourself. It's possible that if you have a sleepless dog, diffusing lavender oil in the room can help calm her down enough to sleep.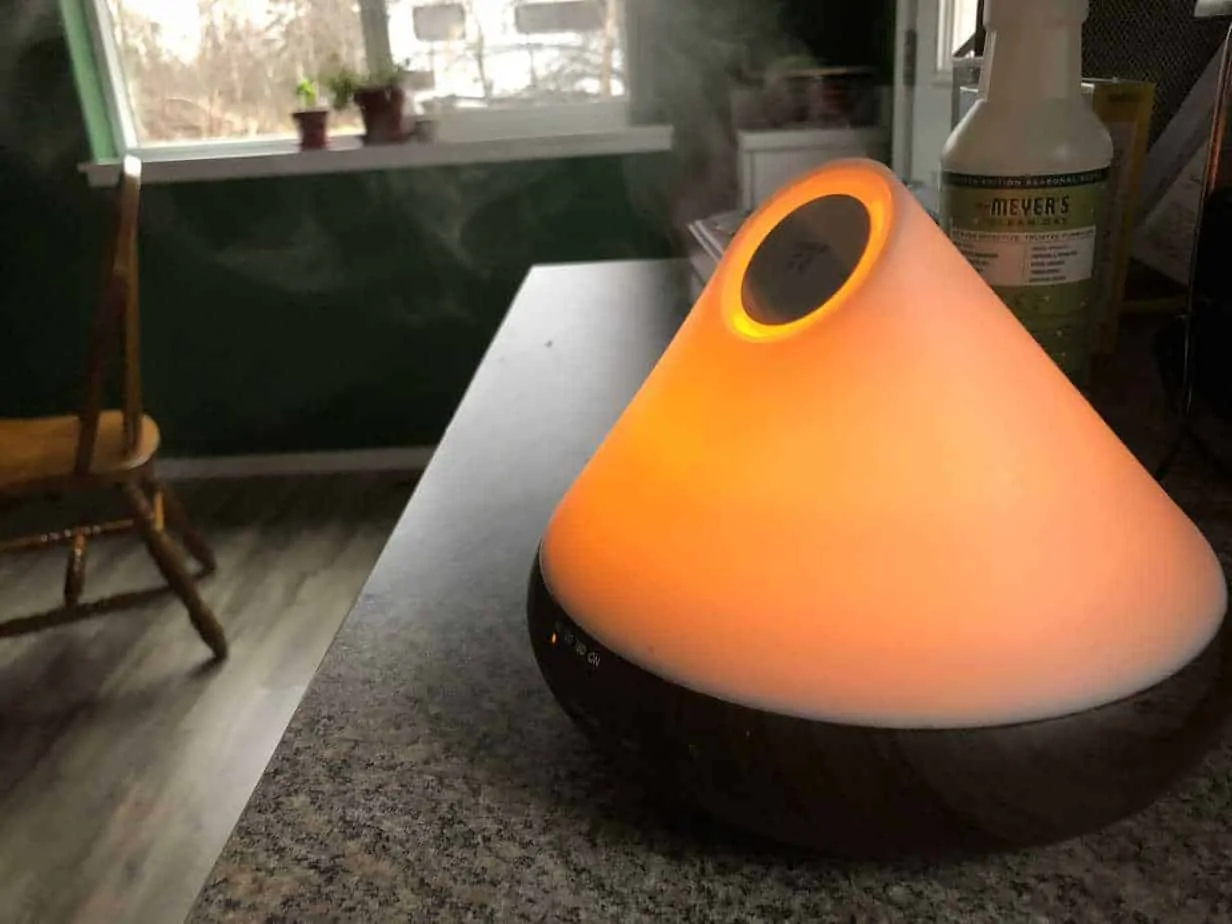 Diffusing lavender oil can help calm your dog down before you leave the house or before it's time for bed. 
Lavender oil can also help calm your dog before you leave the house. When we first got Eira, she hated being left home alone. I'd clear everything off the floor so she couldn't chew it or injure herself, close all the doors leading to carpeted rooms, and give her a treat and lots of cuddles before leaving. She would still howl and yowl behind the door, and after I got home, the poor thing would still be howling and scraping at the door. I tried various methods to help calm her, but none really worked — time was the greatest ingredient. She eventually got used to the fact of us leaving and the reality of us returning. 
If I had thought to diffuse lavender oil in my diffuser, that might have worked better than anything else to ease her into the transition. If only! 
Does your dog hate the sound of thunder? Does she go wild with fear every 4th of July because of the loud crack of fireworks? Diffuse some lavender, give her some treats, and watch her anxiety melt away.
Bug repellent
One of the best ways to keep yucky creatures like fleas and ticks and mosquitos away from your dog? Use a lavender-based dog shampoo and bathe your dog regularly — about once a week. You can also get special insect repellents for dogs made of lavender. We'll talk more about this in a moment, so stay tuned. 
Itch relief
Rubbing lavender oil diluted in a carrier oil onto your dog's hotspots or bug bites can act as an antiseptic, relieving the annoying itch. Make sure you keep your dog from licking the affected area so that she does not ingest the lavender oil — but if she does lick a little, she will likely be okay because the oil's been diluted. (But still. Be very careful!)
For Eira's outdoor doghouse, I actually a few dried lavender seeds into the hay I put inside so that bugs and other critters don't feel the inclination to enter. Plus, it keeps her hay smelling sweet for longer, and then she smells nice when she comes inside. 
Next, we'll provide you with a guide on using lavender as aromatherapy for your dog — including which oils and diffusers are best and how to get started using them! 
It all starts with a high quality lavender oil
Because it can be hard to choose just the right lavender oil for your precious pup, we've taken the work away from you and have found the top three lavender oils you can give to your dog. 
Glicanic USDA Organic Lavender Essential Oil
This 100% organic, pure therapeutic grade oil is an excellent and wallet-friendly choice for you and your dog. This cruelty-free, non-GMO product comes in a tiny 10ml bottle, but you don't need tons of lavender oil for your dog — and indeed, you should never overdo it. There are plenty of lavender oils on the market that claim to be pure but are really diluted with other oils, and that's not what you want. The USDA-organic certification (which you can see on the product's Amazon listing) ensures that the oil is made from one ingredient, is never diluted, and has no added chemicals, fragrances, or alcohol. Sourced mainly in France — lavender central! — and Bulgaria, the lavender is then steam distilled, tested, and bottled in the USA.
This lavender oil is made from lavandula angustifolia, the scientific name for English lavender. This is the type that grows in Provence, France, and in my own Alaska garden! 
The oil comes in a dark amber glass bottle with a dropper cap that ensures you can release one drop at a time. 
Nexon Botanics USDA Organic Lavender Essential Oil
Another budget-friendly USDA-certified organic lavender essential oil, this one from Nexon Botanics comes in a 30ml bottle. If your dog is constantly anxious and you know you'll reap long-term benefits from lavender oil, this bottle's bigger size will hold you through for a while. While the first lavender oil we listed comes from the lavandula angustifolia plant, this essential oil is a blend of lavandula angustifolia and lavandula hybrida, a cross between lavandula angustifolia and lavandula latifolia, or spike lavender. This company has used this unique lavender mix to blend the skin-care benefits of lavandula hybrida with the sweet, aromatic smell of lavandula angustifolia. 
Confused yet? Don't be. It's all lavender, which means that the product you get from Nexon Botanics is still pure lavender oil. 
Naturenics Premium Lavender Essential Oil 
If you want a slightly higher-priced, highly concentrated lavender oil that's sure to deliver on its anxiety-relieving benefits, try this premium lavender oil from Naturenics. Because it's highly concentrated, more so than less expensive oils, you'll need to be extra careful to use the correct amount in your diffuser. This 30ml bottle comes with a true glass dropper integrated into the cap, which is my favorite type of dropper — I find it easier to be precise with drops when I can control it like that. 
This lavender oil is sourced in Bulgaria, a popular lavender region, and it comes with an ebook and a roll-on bottle for topical application. Just dilute the lavender oil with a carrier oil and add it to the bottle before rolling it onto your dog's itchy spots. 
If you're familiar with doTERRA and Young Living essential oils, note that neither of these companies actually sell on Amazon, so if you see a product listed there from either company, beware! These are counterfeit, unlike the three oils listed above. In addition, doTERRA and Young Living oils are much more expensive than the oils on our list — but they're the same quality. 
Which diffuser should you buy?
Now that you have the best oils, it's time to check out top oil diffusers. The top safety tip you need to remember when using a diffuser is that you should always run it and store it out of reach of your dog. Countertops are ideal, or tabletops — as long as Fido isn't prone to jumping onto those surfaces! You can also gate your dog for the duration of your diffusing time and then dump the extra water afterwards for maximum safety. The last thing you want is for your dog to discover the oil-infused water and ingest it. 
For safe diffusing for your dog, use 1 drop of essential oil per each 100 mL of water.
TaoTronics 500mL Essential Oil Diffuser
Back in 2015, my sister-in-law received a TaoTronics oil diffuser for Christmas. We turned it on in the darkened kitchen, added some essential oils and water, and watched the steam puff quietly from the diffuser, filling the air with peace. The diffuser glowed in several different colors. It was so relaxing to stare at, see, and smell, that I knew I had to buy my own. Two years later, I did.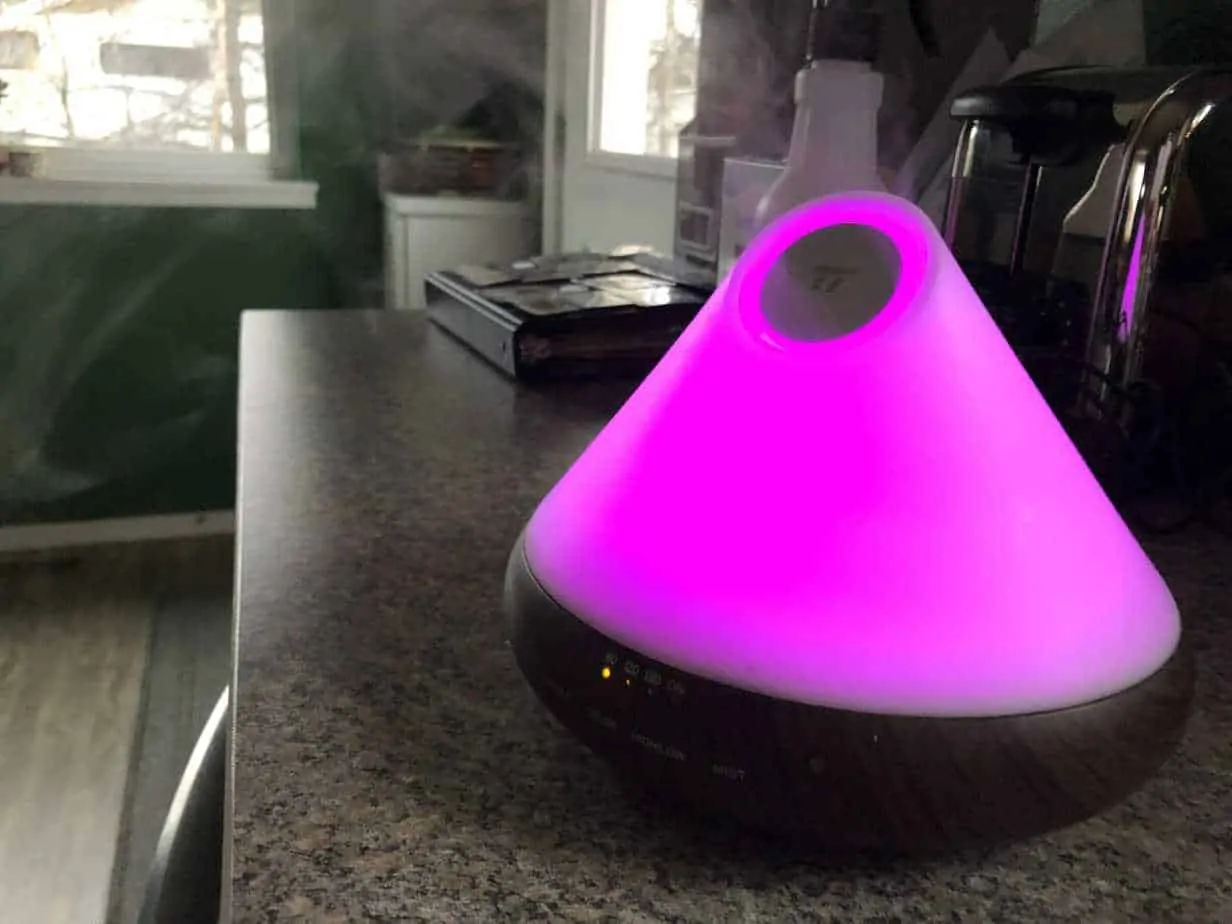 My TaoTronics diffuser, which sadly is no longer available — but there's an amazing updated model!
I adore my diffuser. It's got a rubber base to keep it from slipping around, soft colors, and an excellent misting function. About an hour ago, I turned my diffuser on with some essential oil inside to calm Eira down. She wanted to go outside and play, but it's yucky, cold, and rainy out. She's now blissed out on her favorite rug (see below). 
Eira relaxing on her favorite rug. 
While this specific TaoTronics diffuser isn't available anymore, the company has a newer model that works even better than mine and is able to diffuse for longer. Mine's 300mL, compared to the new 500mL. It features timers for one hour of diffusing, or two, four, or eight. You can also just set it to "on," but with a dog, I like to limit the aromatherapy to an hour at a time to ensure my dog doesn't get overwhelmed by the smell (remember, dogs' noses are ultra-powerful!). 
Unlike my diffuser, this one can be set to "low" or "high" mist — perfect for dogs, who would probably benefit from the "low" setting. The diffuser features 7 different LED colors, too. The diffuser isn't the cheapest, but that's not necessarily a bad thing. I've found TaoTronics to be a trustworthy company. My sister-in-law still regularly enjoys her 2015 model and it's almost 2020! And of course, my 2017 model works splendidly too. 
No products found.
URPOWER 300 mL Essential Oils Diffuser 
At half the price of the TaoTronics diffuser, this one from URPOWER works really well. It's smaller — 300mL capacity — but it diffuses into a large room well without being overpowering. This makes it a perfect diffuser to use in a smaller home or apartment. It features one hour, three hour, or six hour timers, as well as an "on" timer (which means the diffuser will mist until the water runs out, and then it will turn off). 
You can choose between 7 colors to display on this one, and the colors take up more space on it than they do in the newest TaoTronics model, which only features a strip of color. 
VicTsing 150mL Essential Oil Diffuser
This little guy is the perfect fit for the smallest spaces. It has a lower capacity and therefore mists for less time, but that can be ideal for sensitive dogs. Its slimmer shape can help it fit in places that the other diffusers would be too big for, too. It features 8 LED colors to soothe the entire room, and you can get it with a white base or a yellow "wood" base. 
Best of all? It's half the price of the URPOWER diffuser, or the same price as a Starbucks breakfast for one.
No products found.
Now that you know all about how to use lavender essential oil as aromatherapy for your dog, let's talk about other lavender products we love. 
Wahl Calming Formula Dog Shampoo with Lavender
I don't know about you, but I've never had scucess with convincing any of my big dogs to love getting bathed. My childhood German shepherd, Clancy, absolutely hated baths. Bella let me give her baths…as long as she thought we were just playing with the water hose — she loved nothing more than chasing streams of water all over the lawn. Eira used to be small enough to bathe indoors in our bathtub, which she didn't love, but at least the water was warm. Afterward, she'd run frantically all over the house, trying to shake the bath from her fur. It was a mess!
In the summer, we bathed her outside with a hose. It was hot. It was sunny. She dried quickly and didn't get cold. But then it started getting cold outside, and for a whole month I didn't bathe Eira. I didn't have the heart to try to bring her inside the tub, big as she is now. Nor did I want to freeze her bones. That's when I remembered the Dog Wash in my town.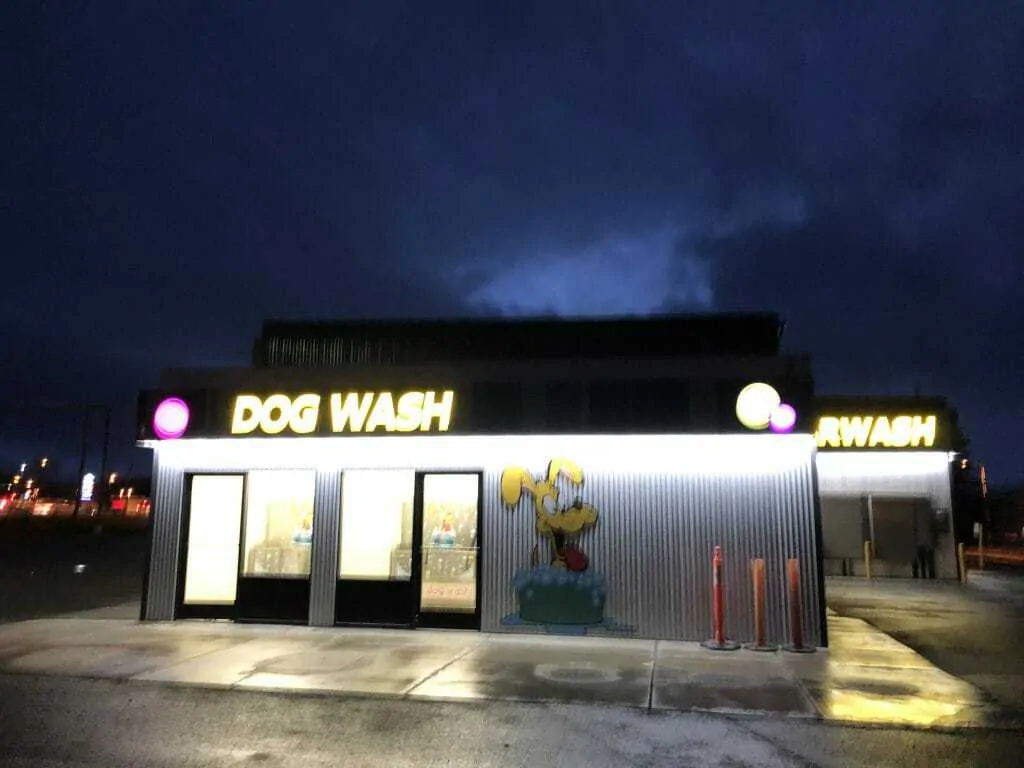 The Dog Wash is a lifesaver for wintertime baths! See how dark it is outside? I took this photo at 8:30 in the morning — proof that wintertime is coming to Alaska!
Perfect for larger dogs who hate getting groomed and can't be bathed indoors, the Dog Wash is a tub area with a hose that spouts warm water. We had one in Bozeman, Montana, connected to a car wash. This one in Alaska is also connected to a car wash, so check out your own local car wash places to see if they have a dog wash. 
Because Eira doesn't always love her baths, I wanted to choose a dog shampoo that would help calm her. So for her first Dog Wash bath, I brought this lavender dog shampoo from Wahl. I used to use a tea tree version of this with Bella, so I already knew I liked the brand. Plus, it's not expensive. But it smells ah-mazing.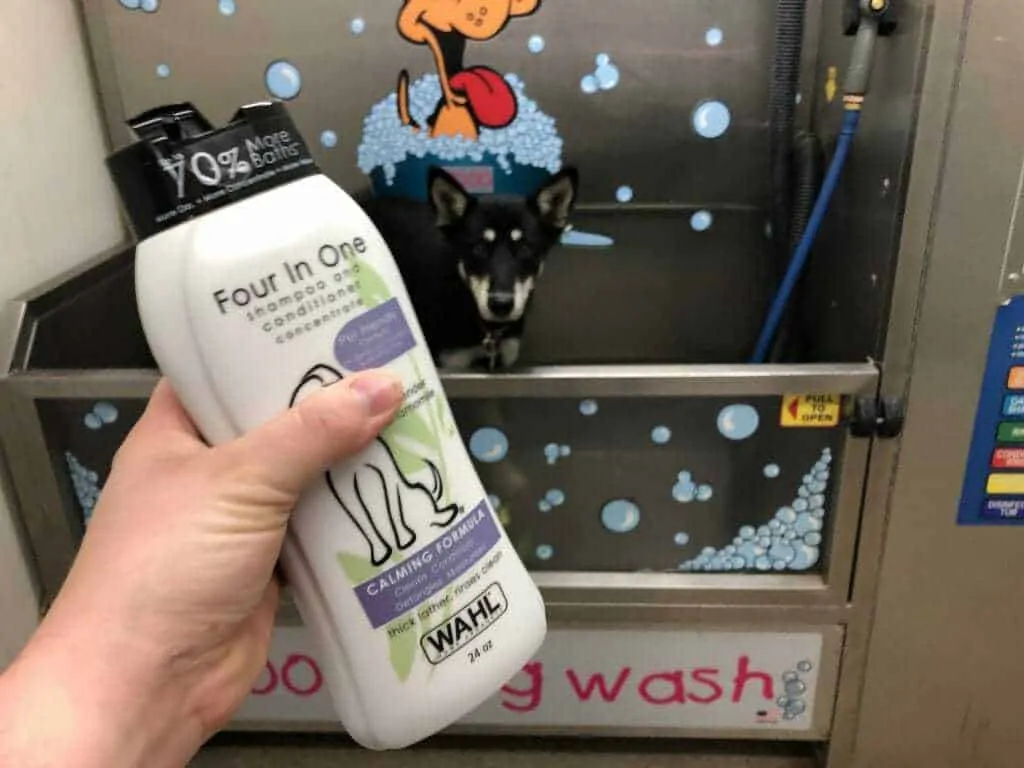 Eira gets ready for her first bath in the Dog Wash!
I made sure Eira got a good whiff of the stuff before I bathed her because I hoped it would help her stay calm.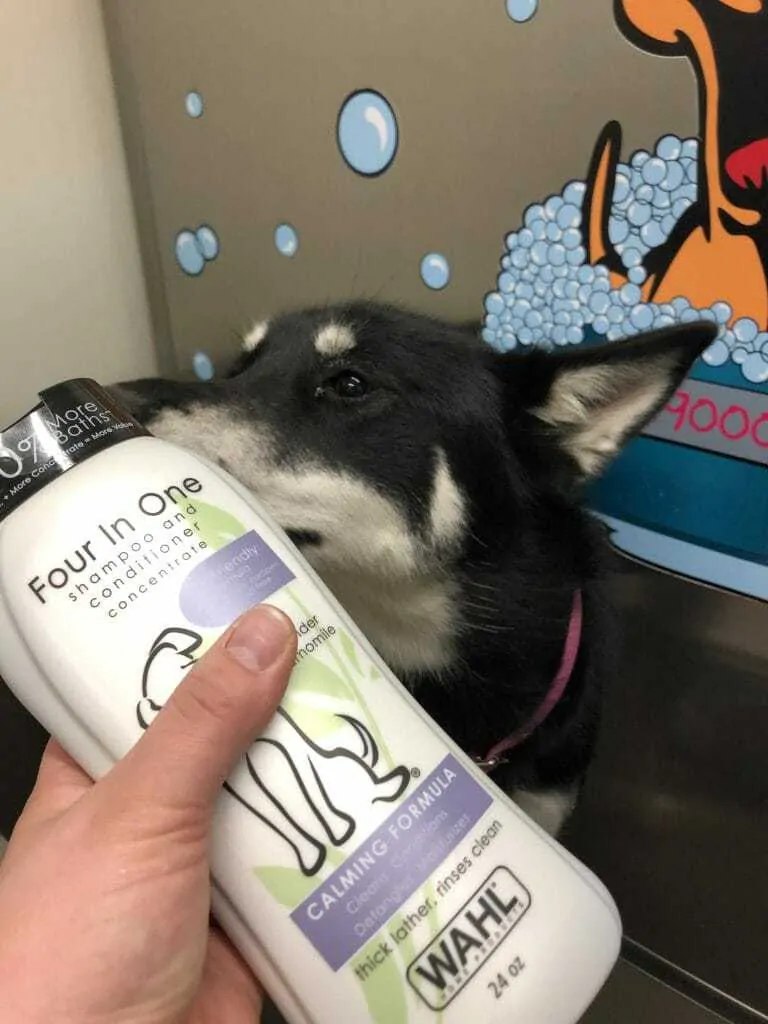 Eira smells the lavender chamomile bath shampoo from Wahl. 
It must have, because we got through the bath with ease. In fact, Eira stood still the whole time — she seemed to love the rich lather of the lavender shampoo, plus the warm water. She didn't care much for the blow dryer, though. But I was glad to be able to dry her before heading back out into the cold. 
I'll be using this lavender shampoo all winter at the Dog Wash!
Curealia Lavender Bug Spray
This essential-oils based bug spray includes lavender, cedarwood, rosewood, and patchouli essential oils. It's safe to lightly spray on your dogs' spine and legs to keep mosquitos and other annoying insects away. Plus, it smells amazing!
No products found.
Gerrard Larriett Lavender and Chamomile Aromatherapy Candle for Pets
Did you know you can buy a candle just for your dog? Crafted to be safe to burn near your pets (but out of reach, of course, because fire is fire), this aromatherapy candle provides a soothing light and smell for your dog to focus in on in times of stress. It doesn't have a terribly strong smell because that might overwhelm your dog, but its subtle scent is sure to soothe. 
What are your favorite lavender products for dogs? Let us know in the comments!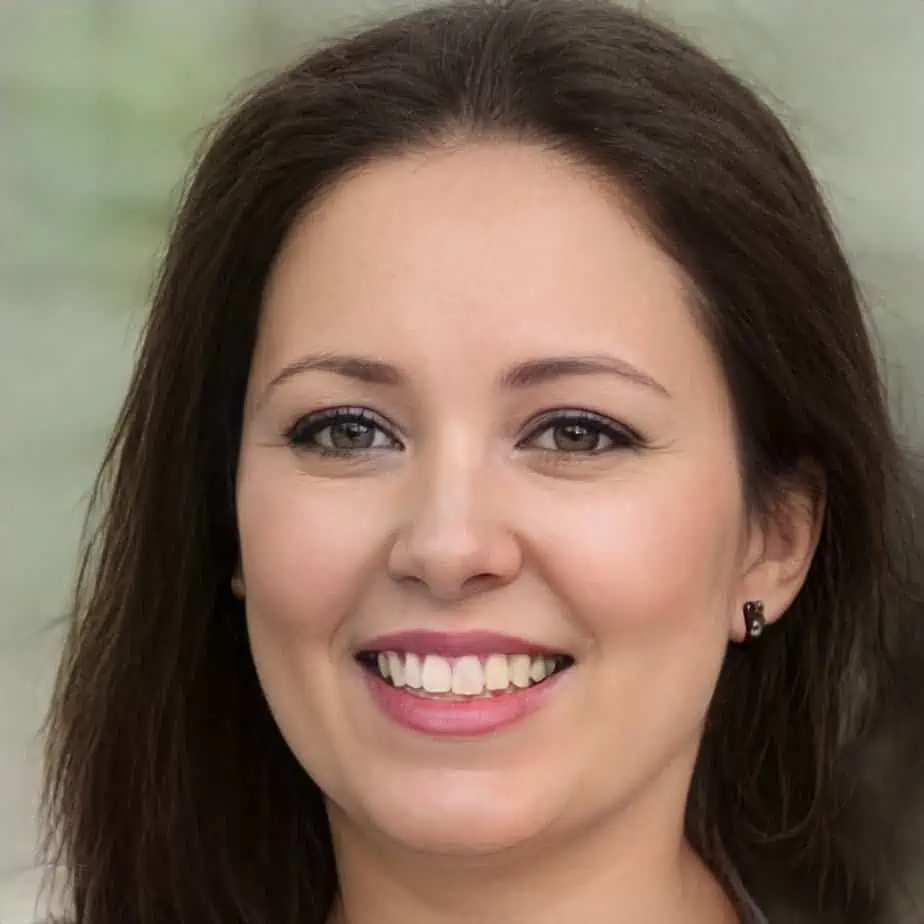 Jen Jones is a professional dog trainer and behavior specialist with more than 25 years of experience. As the founder of 'Your Dog Advisor' and the 'Canine Connection' rehabilitation center, she applies a holistic, empathetic approach, aiming to address root causes rather than merely treating symptoms.
Well known for her intuitive and compassionate approach, Jen adopts scientifically-proven, reward-based methods, encouraging positive reinforcement over punishment. Jen specializes in obedience training, behavior modification, and puppy socialization. Her innovative methods, particularly in addressing anxiety and aggression issues, have been widely recognized. Jen has worked with many of the world's leading dog behaviorists and in her free time volunteers with local animal shelters and rescue groups.