We all want to keep our dogs healthy, clean, and looking their best. Grooming is an essential part of your dog's overall health and care.
Grooming can seem like a really difficult task. Isn't that what we pay groomers the big bucks for? Though professional groomers make our lives much easier and definitely make our dogs look like superstars, grooming isn't as time-consuming or tricky as it may seem. Furthermore, keeping up with a schedule and ensuring your dog is routinely groomed will help make the process more manageable.
If you're ready to give grooming a try, we want to help. In today's article, we are talking about the five top-most recommended dog clippers by experts that are sure to make your grooming experience with our furry friend ten times easier!
1. Oneisall Dog Shaver and Clippers
First on our list of best dog clippers are the Oneisall Dog Shaver and Clippers listed above. This order includes a stunning stainless steel set of clippers that come in at least six different colors, though the fashionable look of these dog clippers is not what makes them stand out.
This dog clipper set comes with everything you need to help keep your dog looking his best. The clippers are cordless and quiet, so they won't startle your dog. They also include six different clipping combs as well as a pair of scissors, a charging cord, a stainless steel comb, and a brush for cleaning.
CLIPPER QUICK FACTS:
6 Detachable Guard Combs

1 Battery

1 Charging Cord

A Pair Of Scissors

1 Comb

An Adjustable Blade Distance

Low Noise Vibration

Charge Light Indicator

On/OF Switch

Electric Motor
2. Ceenwes Dog Clippers Low Noise Set
Another set of dog clippers we recommend for at-home grooming are the above Ceenwes Dog Clippers. This kit includes several essential items you'll need for all of your dog's grooming needs, including items you may not think about like nail clippers and a cleaning brush.
The kit also includes a carrying case for easy organization or travel and comes in four color combinations. Batteries are required and included, but what we like most about this cordless dog clipper set is that it is recommended by professional groomers.
It also includes a low-noise vibration to help calm and relax dogs that are anxious about grooming, and the blade is made of titanium materials that are made with quality and durability.
CLIPPER QUICK FACTS:
4 Detachable Guard Combs

1 Battery

1 Charging Cord

A Pair Of Scissors

1 Comb

One Carrier Case

Low Noise Vibration

Charge Light Indicator

On/OF Switch

Electric Motor

Nail Clippers

Nail File
3. Wahl Clipper Dog Grooming Kit
The Wahl Clipper Dog Grooming Kit is a low-noise, heavy-duty dog clipper set that is corded. We like this kit because it works for especially thick and difficult-to-manage coats, and comes in both chrome or gray color. The blade is made of high carbon steel and it even has a power drive system that has been patented. This means it has at least 30% more torque, according to the maker.
The blades are self-sharpening and the design can help reduce snagging in dense, long, or curly fur. The low noise vibration is ideal for pets who are finicky about being groomed, and the product is easy to use, gentle, and includes color-coded combs for easier identification.
CLIPPER QUICK FACTS:
4 Colored Detachable Guard Combs

Corded

1 Cleaning Brush

1 Cord Clip

1 Comb

Scissors

Low Noise Vibration

A Five Year Limited Warranty

A Safety Switch
4. HOLDOG Dog Clippers
The sleek look of the HOLDOG Dog clippers above caught our eye, but the raving reviews and many accessories made us dig deeper. These dog clippers are cordless, rechargeable, and ideal for both small and large dogs with a variety of coat types. The clippers also include three different speeds, which can help when dealing with dense coats, curly coats, or coats that just need a quick trim.
The blade on these dog clippers is detachable and made with titanium ceramic. The blade has 33 teeth which help when it comes to precision, and the blade even rotates, helping it to easily navigate through curly coats.
The product includes four-guard combs as well as several other accessories, and it is a low noise, low vibration product that is ideal for use on anxious dogs.
CLIPPER QUICK FACTS:
4 Detachable Guard Combs

1 Stainless Steel Comb

1 Cleaning Brush

1 Cord Clip

A Pair Of Stainless Steel

l Scissors

1 Charging Cord

Low Noise Vibration

Charge Light Indicator

On/OF Switch

Electric Motor

Speed Adjustment
5. HANSPROU Dog Clippers and Shaver
Last, we have the HANSPROU Dog Clippers and Shaver. The seller allows you to customize your order when it comes to these dog clippers, meaning you can order the clippers alone, or you can order them in a kit to include guide combs and other accessories.
The blade is made of imported titanium alloy and ceramic, and the blade has 35 teeth to help ensure your pet gets a better cut while also protecting his skin. We also like that the motor is especially quiet and that the combs include 5-speed shifts and adjustments for different hair lengths.
This product even includes a two-year warranty for anyone worried about quality or returns.
CLIPPER QUICK FACTS:
4 Detachable Guard Combs

1 Battery

5 Level Shifts

2 Length Adjusters

2 Year Warranty
What to Look For In the Best Dog Clippers

Important features to look for when purchasing a set of clippers are power, speed, corded v. cordless, blades, and noise level. More power does not always equate to better, since more powerful motors tend to overheat faster and make more noise. Purchasing corded clippers versus cordless clippers really comes down to preference. Both have their pros and cons. At the end of the day, it's whatever clippers will meet your dog's needs while also making your job easier.
When you find yourself perusing the aisles in your local shopping center, pet store, or scrolling through options online, there are several features that you should keep in mind when deciding on which clippers to purchase.
Power and Speed
The power and speed of your clippers are normally defined by Rotations Per Minute (RPM) or Strokes Per Minute (SPM). Your goal is to pick clippers that will easily and smoothly cut through your dog's fur. If your dog has dense fur, you may want to choose clippers that are higher in power. Dogs with thinner short hair generally do not require clippers with a large amount of power. However, if you choose a higher-powered set of clippers, be aware that they are more likely to overheat if you are not careful.
As far as speed, if your dog has a thicker coat or you have several dogs with varying coats, then a two-speed set of clippers is the best option for you. One-speed clippers are still a great option if you prefer something lighter and your dog's fur is thin and short.
Blades
Depending on your personal needs, you have several blade options to choose from. Ceramic and steel blades are both great options. Ceramic blades are highly expensive, but are less likely to overheat than steel blades. Interchangeable blades are common and less expensive. More expensive blades, like those grooming tools generally used by professional groomers, are specifically designed for whatever particular set of clippers they tend to use.
Corded or Cordless
The importance of corded or cordless clippers all comes down to your personal preference. Cordless clippers are much more convenient because you do not have to worry about stepping around a cord or having difficulties with reaching certain spots on your dog's fur. However, cordless clippers do require frequent charging. Corded trimmers do not require any charging, so you can take your time while grooming.
Noise and Heat
For most pet owners, dogs generally do not like loud noises, especially if it's coming from something close to their face. Lower powered clippers make less noise and vibration while trimming. If your dog is extremely skittish around noises, then this is likely the better option for you. Higher powered trimmers will get the job done efficiently, but are louder and tend to heat up faster. You also will notice that they vibrate extensively and this may bother you, since you'll be holding them, and your dog may not be fond of all the excess noise from the vibrations.
Why You Should Use Dog Clippers When Grooming
Clippers are an efficient and easy way to keep up with our dog's regular grooming routine. Regular grooming is important for several health reasons and it keeps you and your dog tightly bonded. Scissors may seem like the simplest option, but it's extremely difficult to make an even cut around your dog's body with just scissors alone. Clippers allow for precise and even trimming and can take on thick coats unlike your regular scissors. Clippers also make the entire grooming process less time consuming.
It may be tempting to whip out a pair of scissors and go to town on your dog's hair. Clippers can be intimidating to the untrained pet owner, and sometimes our dogs are just downright stubborn about the entire grooming process. However, there are many reasons why clippers are the recommended method for grooming dogs.
Dog Clippers provide an efficient way to keep your dog's hair routinely trimmined
Matting is probably one of the most common issues your dog faces when it comes to its coat. Matting is not only visually unappealing, but they can pull on your dog's skin, become tangled with grass and other debris, or get caught on things like tree branches. Matting can also make it difficult to check your dog's skin for inflammation, scabs, and other health related problems that might be hidden beneath their fur. Furthermore, matting and similar hair tangling can lead to less efficient blood flow and oxygenation due to the constricted tissues underneath your dog's matts and hair clumps. Clippers enable you to quickly and easily maintain your dog's coat to prevent matts from forming.
Pests such as fleas, ticks, and other bugs like to use our dog's hair to hide from us. Using clippers routinely makes it easier to identify pests and kill them, either by washing or detaching them with tweezers. Keeping pests away is critical for your dog's health and stopping their spread to your other pets.
Especially for dogs with thick double coats, overheating can be uncomfortable and life threatening. If your dog's hair is not regularly groomed, heat can become trapped underneath your dog's fur. Clippers, again, allow you to easily manage your dog's grooming routine to ensure that overheating and other heat related issues do not occur. No one likes to be excessively hot!
Allows you to have a regular bonding experience with your dog.
Generally, dog's do not immediately take to the idea of grooming or clippers. Grooming can feel awkward and boring, and the sound of buzzing clippers frightening. Taking the time to soothe and comfort our pets bonds us closer to them. Our dog's love to feel loved by us and enjoy our constant attention. Once your pup realizes that clippers aren't scary and grooming is just a way to spend time with you, they will bounce with excitement on the counter as you whip out your handy clippers.
Getting Started: Grooming Basics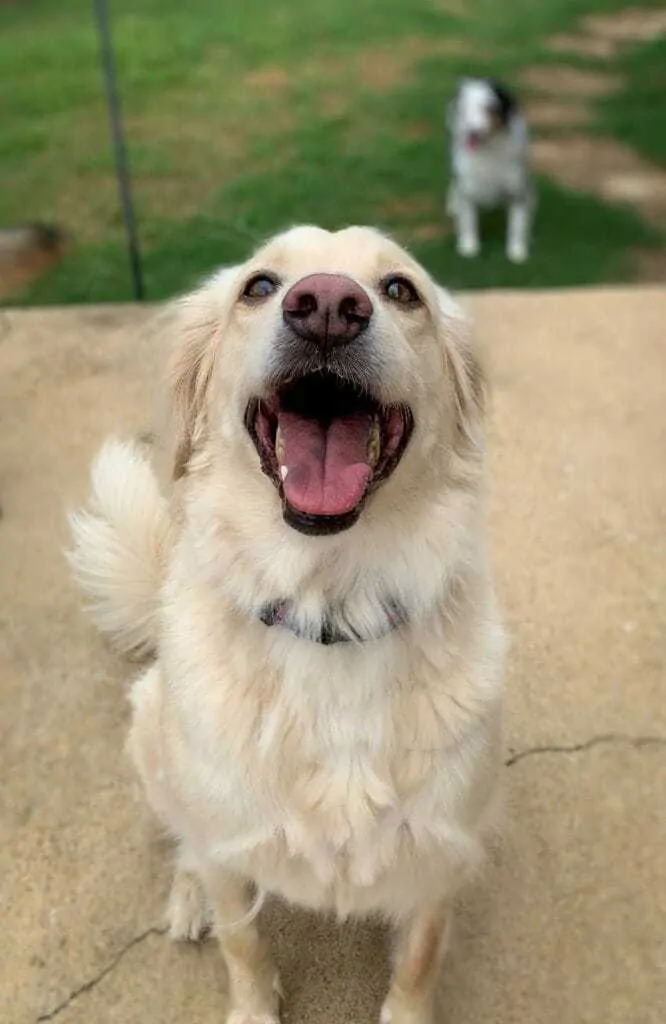 Grooming takes practice and is something anyone can learn to do. Start slow and help your dog adjust to the process. You want to make the experience as stress free as possible, for both you and your pooch. Routine grooming is both a health necessity and a chance to keep your dog looking their best.
Grooming is not an impossible art to learn as an average pet owner. Though it may seem like a difficult task to master, it's not as beyond your reach as you might think. We will help get you started with a basic introduction to dog grooming to ease those fears and get you pumped about purchasing your new dog clippers.
First things first, your dog's hair should be clean and free of matts. Hopefully your dog doesn't stress easily during bath time. If your dog is a nervous nellie about bath time, try to make the experience as calming as possible by using a soothing voice and praise. Some pet owners will give their dog a Benadryl prior to bathing or grooming, because of its sedative side effects. Check with your veterinarian before providing your dog with any new medication. Generally, Benadryl is perfectly safe and can be used to help calm your dog's nervous during high stress situations.
Using an appropriate brush, do your best to brush out any matts that may be embedded in your dog's fur. For more information about the best type of dog brush for your dog's specific fur characteristics, check out our article on The Best Dog Brush. If you have any matts that are particularly fearsome and difficult, you can use scissors to cut these out before grooming. You do not want to try and cut them out using your clippers. Clippers may get caught on thick matts and will cause your dog pain and you may struggle to get the clippers out of the matt. It's a process you don't want to get stuck in.
Dogs who are not easily frightened by noises may stand still while you groom them. Others who are easily stressed and frightened by sounds may jerk away every time you bring the clippers close. If you have a trusty friend or your spouse is available, have them assist with holding your dog still while you work. You want to make this experience as calm as possible, so it may help to have treats available to keep your dog preoccupied, and to praise them. Getting your dog used to the sound of the clippers before putting it close to them may also help ease the stress. Give your dog treats and praise when they react appropriately to the sound of the clippers.
Using a table or counter, keep your dog elevated so that you have a good view of the dog and what you're doing. Starting from the neck, move your clippers slowly in the direction of your dog's natural hair growth. The more time you take, the less likely you are to have hard lines or obvious mistakes. You'll move from the neck to the body until you have evenly cut the hair to a length you are satisfied with, then cut the hair on the back and front legs. Be especially careful while cutting your dog's belly and other sensitive areas where you may have difficulty seeing. If you are using a partner, have your partner help by adjusting your dog's stance, or holding your dog up on its hind legs so that you can easily see where you are cutting. You may decide to use small scissors to trim around your dog's face, paws, or to snip any stray hairs that you may have missed.
Grooming is really that simple, though working with an impatient and distressed dog can make it a more difficult experience. To make sure your dog will be a little more cooperative next time, give them lots of praise throughout the process, especially once you're finished. If you'd like a visual explanation for how to groom your dog, you can watch the video below.
Keeping Your Dog Clippers Running Efficiently
Now that we've gone over all the reasons how and why you should use dog clippers, what to look for when purchasing your first set of dog clippers, and several reviews of highly rated clippers – it's time to talk about how to care for those clippers so they'll last you for months or years to come.
To clean your blades, you should use a small brush, blade wash, and oil. First, remove the blade from the clipper and use your brush to clean it. Using a toothbrush for cleaning is recommended. After thoroughly cleaning your brush, attach it back to the clippers and place the blade only into your blade wash. Turn the clippers on and let it run for approximately ten seconds before removing it from the blade wash.
To oil your blade, remove the blade after completing the blade wash step and apply several drops of oil to the blade. Attach the blade again to your clippers and you are all set! Without regular oiling and maintenance, your blades will begin to dull. Not all oils are alike and it is recommended to use an oil that is specific to your clippers. Generally, this information is provided by the manufacturer on their website or inside informational booklets that might come with your clippers.
The Best Dog Clippers – Let's Sum It All Up

Don't be intimidated by learning something new. Grooming is not impossible to learn and clippers are not complicated. Look for clippers that have a great balance between power, speed, and noise level. Take care of your clippers by regular oiling, cleaning, and blade sharpening or replacing. Grooming is a great bonding experience for you and your dog, and you might just find that you actually enjoy it!
Part of being a pet owner is knowing how to care for your pet and that includes grooming. Grooming requires some practice, but once you and your pup become accustomed to the process, it will no longer feel like a chore. Picking the right set of clippers comes down to several elements: speed, power, ease of use, and cutting capabilities. If you're hunting around your local store, make sure to check the box for manufacturer information for specific dog coats, or if the clippers can be used for your other pets, such as a cat. Most manufacturers will include information on their packaging that will help you determine if it's a good choice and will pass the test.
Noise level can greatly affect how patient your dog will be during your grooming session. Clippers that are loud and have a high vibration can spook your dog and make it difficult, if not impossible, to efficiently and safely trim your dog's hair. If you choose clippers that are a little on the noisy side, take the proper time to help your dog acclimate to them by slowly introducing your pup to the new sounds and the product itself. Getting your dog on board with grooming will make your life and your pup's experience run much smoother.
Taking care of your clipperes is important. Without proper maintenance, your clipper blades can dull and catch on your dog's coat and eventually become unusable. Make sure to keep your blades well oiled, clean, and sharp. You may need to replace the blades from time to time, which is completely normal, but taking the extra time to maintain your clippers will keep them running much longer and your blades more efficient. Grooming is a necessary part of your dog's overall health and well-being. Make it a fun bonding session with your dog instead of a chore by picking the best clippers for you and your dog.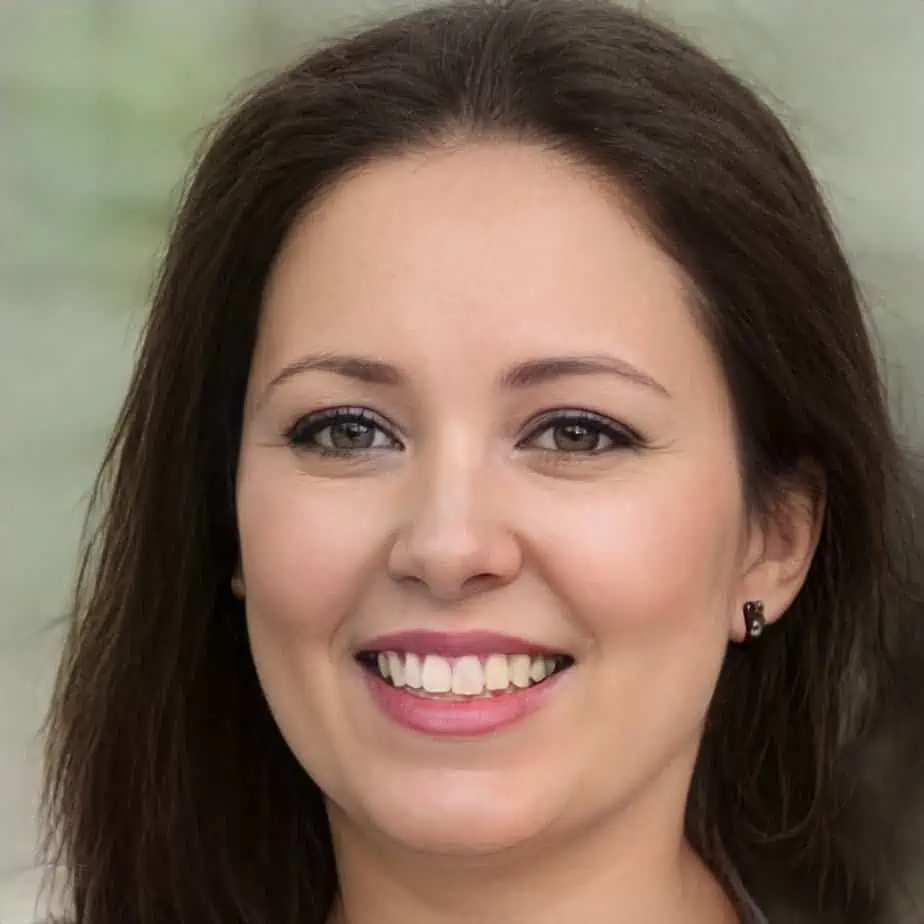 Jen Jones is a professional dog trainer and behavior specialist with more than 25 years of experience. As the founder of 'Your Dog Advisor' and the 'Canine Connection' rehabilitation center, she applies a holistic, empathetic approach, aiming to address root causes rather than merely treating symptoms.
Well known for her intuitive and compassionate approach, Jen adopts scientifically-proven, reward-based methods, encouraging positive reinforcement over punishment. Jen specializes in obedience training, behavior modification, and puppy socialization. Her innovative methods, particularly in addressing anxiety and aggression issues, have been widely recognized. Jen has worked with many of the world's leading dog behaviorists and in her free time volunteers with local animal shelters and rescue groups.