If you've found yourself reading this article then there is a very good chance you've just added a new Pitbull to your family. This means congratulations are in order! Pitbulls are wonderful dogs and incredible companions!
In fact, Pitties are some of my favorite breeds altogether, and I say that as a human who spends her days with an insane amount of different dog breeds. I also say that as the owner of a sweet senior Pitbull named Pudge.
But let's be honest for a second. Pitbull dogs and breeds like them have gotten a bad wrap.
Still, in spite of the stigma put on Pitbulls due to decades of misinformation, misleading studies, and the fact that they were historically bred for fighting, Pitbulls have proven themselves resilient.
These guys are all things cute, loyal, and perfect, which I'm sure you've figured out by now considering you've recently gotten your hands on one. You lucky duck!
I'm also pretty sure that you are pretty sure your Pitbull is the very best Pitbull in all the land, and that means he is going to need a name suited for the very unique, one-of-a-kind, and magical creature he is.
Well, say no more because I have you covered. As a self-proclaimed Pitbull enthusiast, I have come up with a list of over 200 Pitbull names perfect for your Pitty.
But before we begin, let's talk about naming your Pitbull and why the name you choose may actually be a little more important than you think.
What's In A Name? Why Naming Your Pitbull Is Important
Should naming your dog be taken as seriously as if you were naming, say, a person? Some might argue that it should, and some may even argue that naming your dog should be taken even more seriously when it comes to naming dog breeds who have certain stigmas surrounding their temperament.
As I covered above, we already know Pitbulls have been the center of breed discrimination for decades now, and that also means that Pitbulls have a lot to overcome.
You may want to try and consider the stigma surrounding Pitbulls when choosing the perfect name. If you don't want people to be wary of your good boy or girl, go for names that are cute or friendly.
However, if you do want people to back off, you can always opt for some ferocious sounding Pitbull names. The choice is yours, really. There are no rules when it comes to naming your dog. Just suggestions.

You may have better luck getting your dog's name to stick with him if it's a name with two syllables like Rover or Jetson.
Dog names with one syllable like Rex or names with three or more syllables like Dahlilha can be tough for some dogs to latch onto and may take them longer to learn.
Don't worry. The good news is that if you do have your heart set on naming your dog a one or three syllable name, it's going to be fine. You may just need to work a little harder with good old Maxamillion to help him figure it out. Or you could just give him a nickname and call him Max.
See? You have options.
So, how long do dogs typically take before they finally figure out who they are? Most experts agree that with proper training, patience, and consistency, a puppy can figure out his name in as little as two weeks.
But what if you don't have a puppy? What if you adopted an adult dog? Don't worry, adult dogs can be renamed and sometimes they pick up even quicker than their younger counterparts on what their new name is.
Just remember that positive reinforcement is key when teaching your dog his new name. Use treats, positive reinforcement, and consistency when helping your dog learn his name and he should have it down in no time.
Now, are you ready for the fun part? Let's talk Pitbull names!
20 Female Pitbull Names
If your new Pitbull is a lovely lady, then you may be in the market for a pretty and rather feminine sounding moniker.
Whether you want your Pitbull princess to be seen as the royalty she is or you just want everyone to know she's a very classy young lady, you are sure to find a name for her below that you love.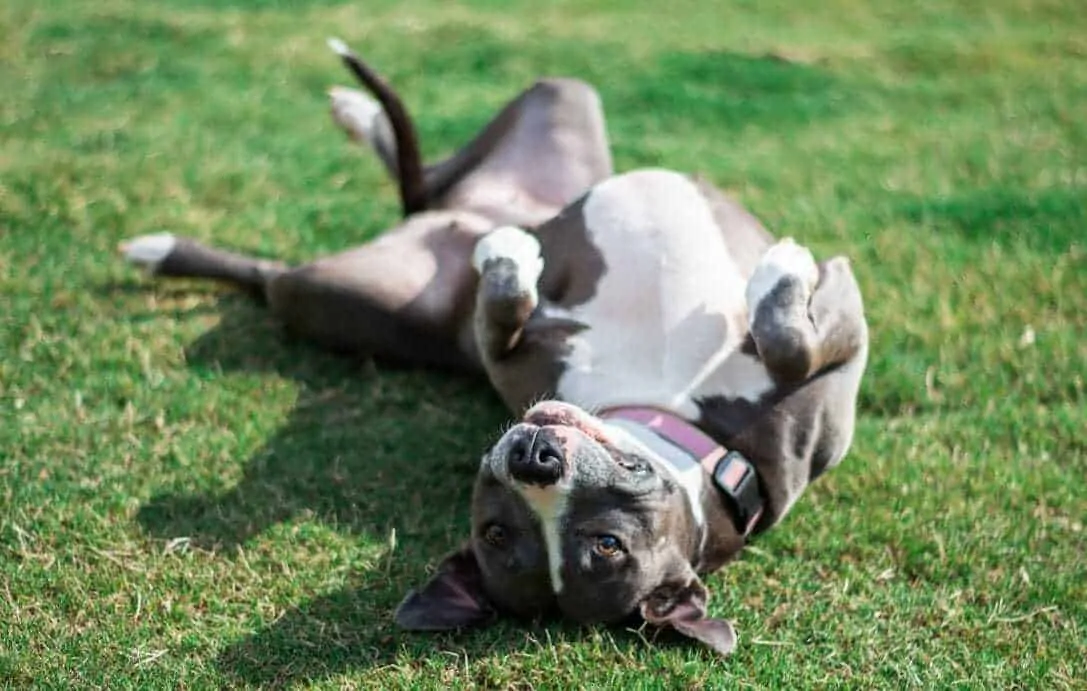 Doesn't this girl look like a Rosie or Piper?
Rosie
Maddie
Norah
Elm
Olive
Piper
Lucy
Ava
Brooke
Layla
Hartley
Hailey
Lexy
Bella
Henryetta
Mable
Lily
Sadie
Molly
Luna
20 Male Pitbull Names
If you are in the market for some masculine sounding Pitbull names, then this is the list for you. These names can be considered both tough and manly, while also maintaining a bit of cuteness on the side.
What do you think? Is your male Pitbull's perfect name waiting for you in our list below?
We like Bruce, Brody, or Mack for this big boy!
Buddy
Chance
Brice
Oliver
Jack
Parker
Duke
Mack
Doc
Finn
Niko
Walter
Brody
Hank
Jett
Leo
Carl
Wagner
Jasper
Loki
20 Unisex Pitbull Names
Unisex names are some of my favorite name types whether they are for a dog or a person. I love that unisex names don't hint at the gender and keep you guessing unless you ask.
And honestly who doesn't love a good mystery?
Unisex names are also fun for tough girl dogs or more gentle boy dogs. Do you like unisex names?
Take a look at the list below and see what you think.

Unisex names are some of my favorite names for dogs!
Bailey
Frankie
Axel
Riley
Jersey
Sawyer
Avery
Charlie
Marley
Alex
Bingo
Dakota
Ashton
Cupid
Emery
Gizmo
Happy
Morgan
Lucky
Jordan
20 Cute Pitbull Names
Pitbulls are a number of things and cute is definitely one of them!
There is nothing as heart melting as a Pitbull's sweet smile, the adorable way they check in on you during walks, and the fact that they seem to have no idea that they aren't actually lap dogs.
Are you dying to give your cuddly cutie an adorable name? Then you'll simply melt over this precious list of cute Pitbull names. Take a look!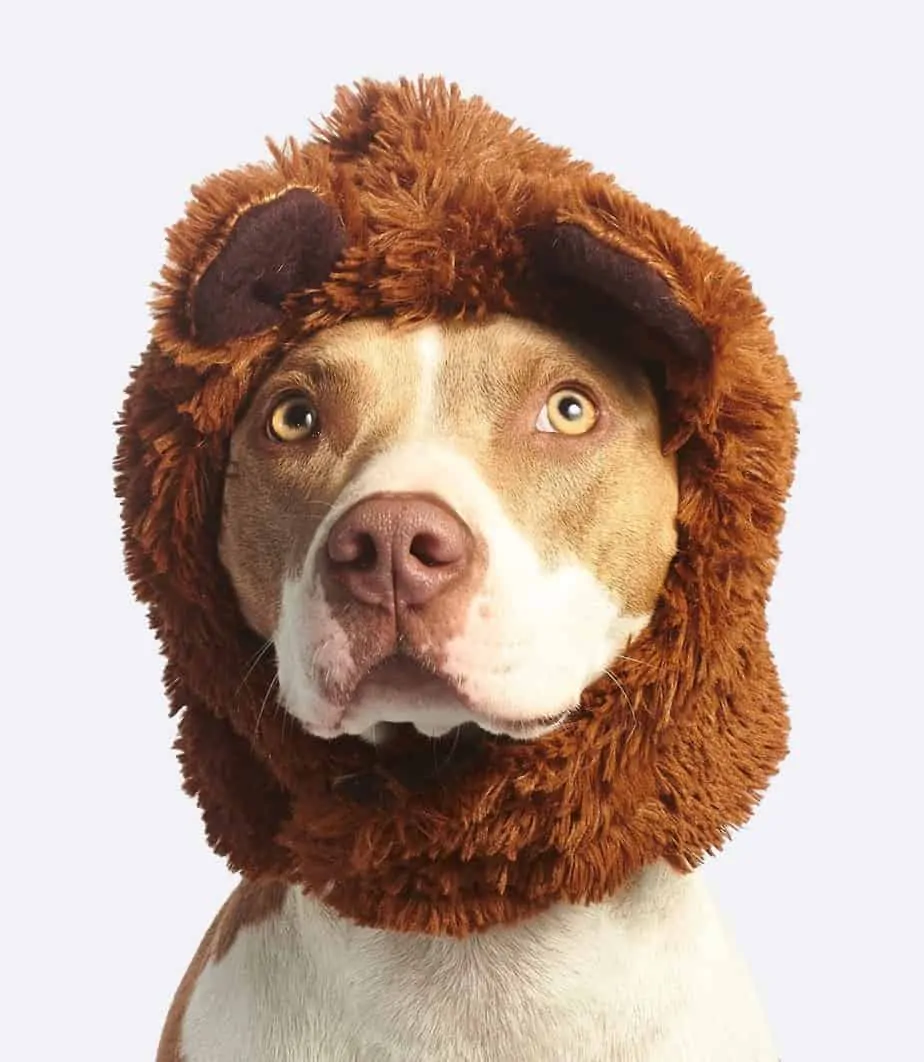 Is there anything cuter than a cute Pitbull with a cute name?  We think not 
Dot
Posey
Moose
Roo
Boots
Archie
Clover
Cubby
Pansy
Queenie
Nala
Kiki
Amos
Poko
Dolce
Gus
Monkey
Otto
Pluto
Sprout
20 Funny Pitbull Names
Along with being ridiculously cute, Pitbulls are also insanely hilarious. They are clumsy and childlike and tend to get into things, which makes them incredibly entertaining companions to have around.
If you are dealing with a furry comedian and need a silly name to suit his silly spirit, then get ready to get your giggle on! Below are twenty funny Pitbull names perfect for your funny Pitbull.

Pitbulls always keep us laughing! 
Harry Pawter
Mary Puppins
Sir Sniffs-A-Lot
Mr. Barkley
Voldesnort
Puppy Sir Puppins
Senor Licks
Alfred Von Wigglebottom
Poodle
Count Droolsbury
Miss Furbulous
Licky Goodsniffer
Woofgang Puck
Prince of Barkness
Ozzy Pawsborne
Sherlock Bones
Bark Twain
Jimmy Chew
Ozzy Pawsborne
Sarah Jessica Barker
20 Tough Sounding Pitbull Names
It's no secret that Pitbulls are regarded as tough, and if you're looking for a name to play into that tough reputation, you're going to love this list.
And if your Pitbull is as sweet as they come or the runt of the litter, a tough name might also be a little funny. So it's a win-win!

Is your Pitbull sweet or tough? 
Brutus
Roxy
Killer
Fang
Shadow
Wolf
Scar
Bruce
Ajax
Buck
Arya
Storm
Jaws
Brick
Zelda
Warrior
Beast
Phantom
Sargent
Diablo
20 Cool Pitbull Names
Honestly, I never feel as cool as when I'm out and about with my gorgeous Pitbull. He is just a badass with his blue fur, green eyes, and muscular frame.
Unfortunately, we didn't see this coolness coming and gave him kind of an uncool name…don't be like me.
Name your dog something totally swag-tastic and worthy of his awesome coolness. Behold, here is a list of twenty cool Pitbull names I wish I would have chosen.

Pitbulls are just born cool. 
Diesel
Blaze
Chase
Scout
Titus
Jinx
Stella
Cleo
Dior
Coco
Brooks
Maisie
Mars
River
Flint
Phoenix
Ace
Dash
Rebel
Rumor
20 Food-Themed Pitbull Names
What does your Pitbull love (almost) as much as you? Food, of course! Pitbulls love to eat and are both praise and treat motivated, which really comes in handy when it comes to training time.
For the sweetest of sweet Pitbulls in your life, here are twenty delicious and food-inspired Pitbull names.

Food-themed names for Pitbulls are way too perfect! 
Beans
Fudge
Huckleberry
Jellybean
Marshmallow
Meatball
Bagel
Pancake
KitKat
Snickers
Nutmeg
Oreo
Spaghetti
Peaches
Snickerdoodle
Raisin
Oatmeal
Peanut
Nacho
Pickle
20 Pitbull Names for Blue Pitbulls
It's hard to miss a blue Pitbull, and these head-turning pooches should be named something just as awe-inspiring as they are.
If you love the color of your new Pitbull and are looking for a name to highlight his blue hue, you're going to love this list.
Take a look at my favorite names for blue Pitbulls below!

This blue boy needs a beautiful blue name!
Blue
Silver
Sky
Summer
Lake
Ocean
Cloud
Azula
Indigo
Sapphire
Paisley
Sterling
Rain
Moon
Tsunami
Iris
Denim
Bluebell
Levi
Misty
20 Pitbull Names for Brindle Pitbulls
Some of my clients have a few Brindle Pitbulls and let me tell you they are gorgeous! They look almost wild, with their marbled fur and unique patches.
Brindle Pitbulls are certainly dogs to be admired and I'd like to share with you a few of my most favorite names that are perfect for any Brindle Pitbull in your life.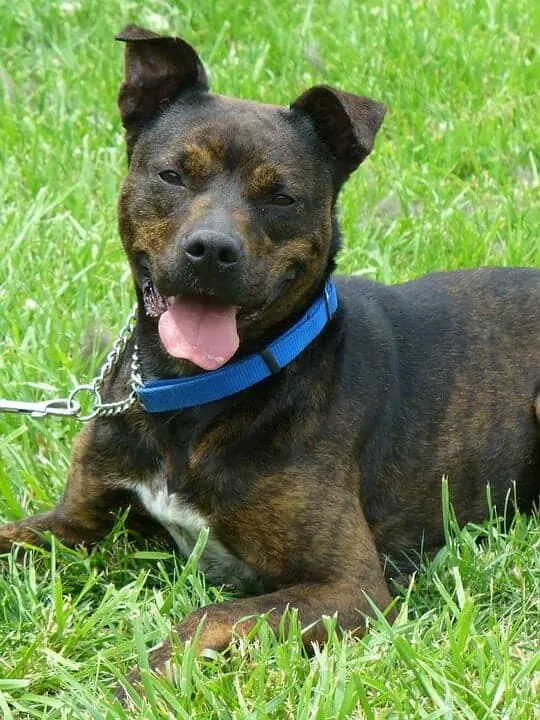 What would you name this Brindle Baby? 
Brindy
Patches
Walnut
Tawny
Chestnut
Goldie
Camo
Freckles
Dotty
Brownie
Bengal
Tabby
Desert
Tiger
Sandy
Marble
Stripes
Copper
Sienna
Patchwork
20 Pitbull Names for White Pitbulls
White Pitbulls join the head-turning ranks of stunners like their blue and brindle counterparts. Their angelic features help to make them seem almost magical, and I absolutely adore the idea of giving a white Pitbull a name as eathrial as he is.
What do you think?


White Pitbulls are almost magical.
Alaska
Ghost
Snow
Blondie
Aspen
Snowball
Ice
Avalanche
Quartz
Star
Pearl
Mojito
Nova
Opal
Polar
Comet
Igloo
Cotton
Casper
Swan
How To Teach Your New Pitbull His Name Quickly
Naming your new Pitbull should be a fun and exciting experience, and it also plays a huge role in the bonding process between you and your pooch.
Furthermore, the ensuing training of your Pitbull when trying to teach him his name further helps you to bond and develop a trusting and deep connection.

Naming your Pitbull helps build the bond between the two of you. 
With that in mind, be careful of the way you introduce the new name to your puppy. Remember, you will want your dog to know that his name is a good thing and associate it with love.
Scolding and punishment should always try to be avoided during training of any kind, especially when training your dog his name.
For example, if your dog is just learning that his name is Max, and Max has a potty accident, and you are constantly saying "Bad Max. No!" He may begin to associate his name with punishments.
Instead, use positive reinforcement and treats. Say your dog's name, and when he responds with a look, give him a treat.
Call your dog to you using his name, and when he comes, give him a treat. Do this over and over again consistently and, as we mentioned above, in as little as two weeks your pup should know exactly who he is!
Which of the Pitbull names above did you like best? Let me know in the comment section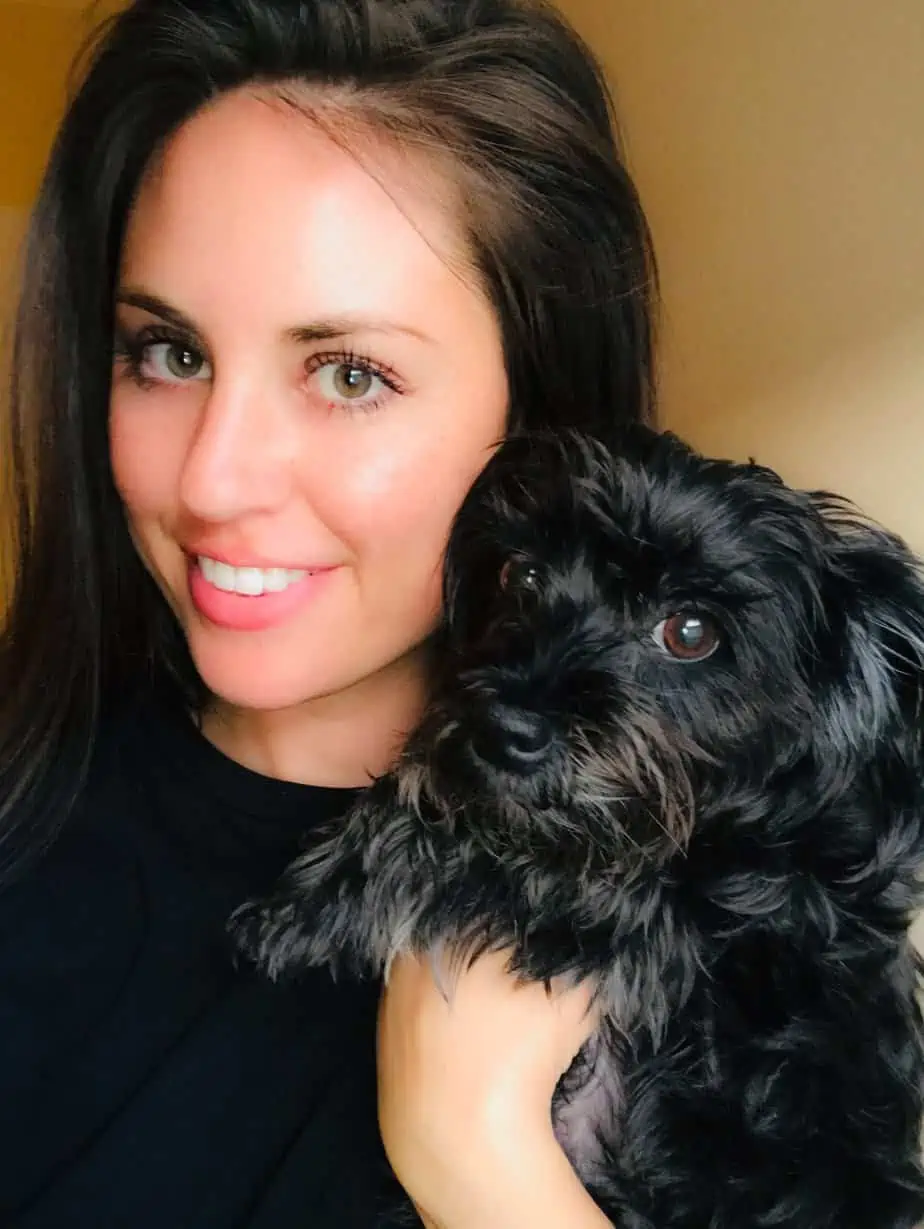 Madison Guthrie (also known as Sonny Mackenzi) is a pet care specialist and positive-reinforcement trainer who works most closely with anxious and reactive dogs. Born and raised in Littleton, Colorado, Madison developed a love for animals at an early age and spent most of her childhood outdoors rescuing stray pets and helping to rehabilitate injured wildlife.  Along with animals, Madison also developed a love for writing and music. Over the past five years, she has worked to use her passions to help the pets and pet parents in her community build stronger bonds and live happier, healthier lives together.  Currently, Madison lives in South Pasadena, California where she owns and operates Miss Madison LLC, a marketing company that focuses on helping privately owned veterinary establishments and pet care companies grow and thrive. She also works as a dog trainer at My Dog Spot, which is an award-winning pet care and training establishment in Pasadena, California.