There is no dog breed quite like the German Shepherd dog breed. These incredible, versatile, intelligent dogs are super special, and if you're here reading this article, then chances are you already know that.
In fact, we are willing to bet you are looking to introduce a German Shepherd dog or puppy into your home in the near future! If that's the case, congratulations!
And also, you're in for a treat.
Preparing for a new puppy means dog proofing your home and picking out lots of puppy essentials – as well as picking out the perfect puppy name!
Well, lucky for you we just adore them and have compiled a list of 250 perfect names for this beautiful breed!
But before we begin, let's talk about naming and go over any rules or guidelines there may be when it comes to naming a dog in general.
Keep reading!
Are There Rules to Picking A Good German Shepherd Name?

When it comes to naming your German Shepherd, there really are no rules. 
One of the things we love most about German Shepherds is that they are incredibly intelligent. This dog breed is a known working dog and is in fact still one of the most popular dog breeds around for military and police work.
And since they are so smart and popular, teaching them their name should be a breeze. Still, there are a few things you may want to consider before deciding on a name for your new popular furry family member.
While there are really no rules to naming your dog, (after all, it is your dog), there are some guidelines experts recommend dog owners consider.
For starters, consider yourself. Keep in mind that you will be using your dog's name repeatedly over the span of his entire life. This means that while you may think that a funny name like Poopie Mc Pooper (please don't name your dog that) is hilarious in the moment, there is a very good chance you could outgrow this name or become tired of it or even embarrassed to use it in public.
I mean, think about it. Who wants to be at the local dog park or even just in your own backyard yelling, "Hey Poopie Mc Pooper! Come, Poopie Mc Pooper!!"
See what we mean? That could get old real quick.
Another thing to consider is your dog himself. The German Shepherd may be smart, but he's still a dog, and did you know that most dogs tend to latch onto names quicker when they are less than three syllables or longer than one syllable?
This means that names like Rover, Bailey, and Charlie may stick quicker with your German Shepherd whereas names like Dahlia or Max may take him a bit longer to figure out.
So, what is the moral of the story? If you want your German Shepherd to learn his name ASAP, stick with a name he is most likely to get right away – like a name that only has two syllables.
But what if your dream German Shepherd name is Alexander?
Don't worry! You can always name your dog your dream name and then call him by a nicknames. We also want to note that just because most dogs tend to learn two syllable names faster, doesn't mean your dog can't learn a three syllable name or a one syllable name.
It may just take you a little extra time to teach it to him.
And last but not least, remember that the process of naming your German Shepherd is your first step towards bonding with him. Giving your dog a name is like your official way of saying "welcome to the family".
And speaking of family, it's always a good idea to make naming your German Shepherd a family affair!
If you have children, involving them in the naming process of your new German Shepherd dog or puppy can help them to feel closer to their new family dog, and in turn help them feel a sense of responsibility and nurturing towards him, which is always great.
But how on earth are you ever going to decide on the right name for your new German Shepherd without a list of perfect German Shepherd names?
Don't worry! We've done lots of digging and we have come up with 250 unique, perfect German Shepherd names just for you.
Enjoy!
25 Female German Shepherd Names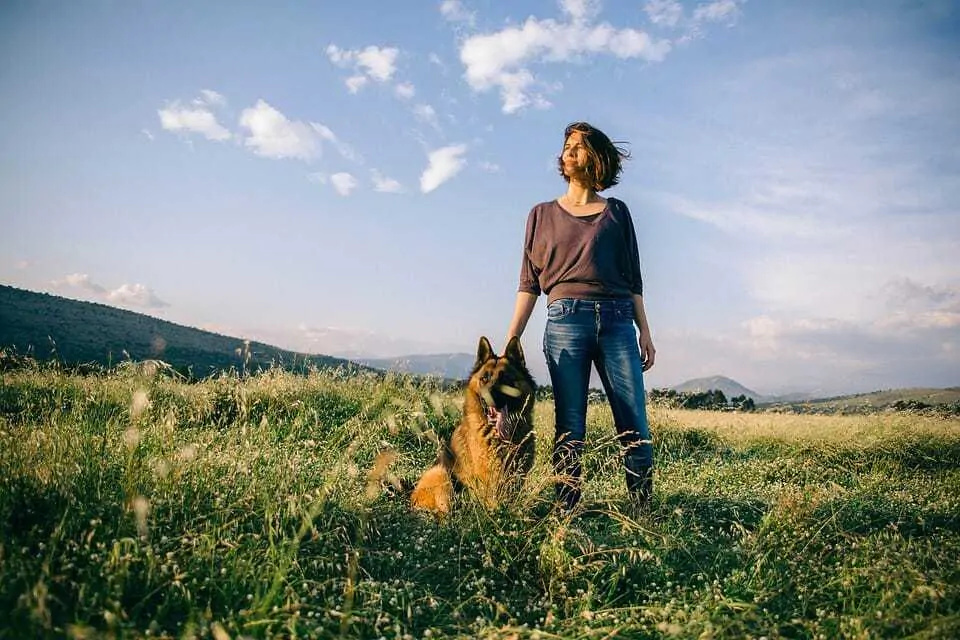 We love these strong, beautiful female names for female German Shepherds. 
Are you looking for names for female dogs? More importantly, are you looking for female dog names for German Shepherd dogs?
Then this is the list for you.
They are both strong and beautiful, and that's what we tried to incorporate in this list of empowering, inspiring, and strong female German Shepherd names.
Take a look!
Ava
Harper
Layla
Sunny
Willow
Abby
Luna
Hartley
Princess
Bella
Molly
Sadie
Elm
Macy
Lucy
Olive
Ruby
Piper
Riley
Sasha
Scout
Phoebe
Nixie
Delilah
Lainey
25 Male German Shepherd Names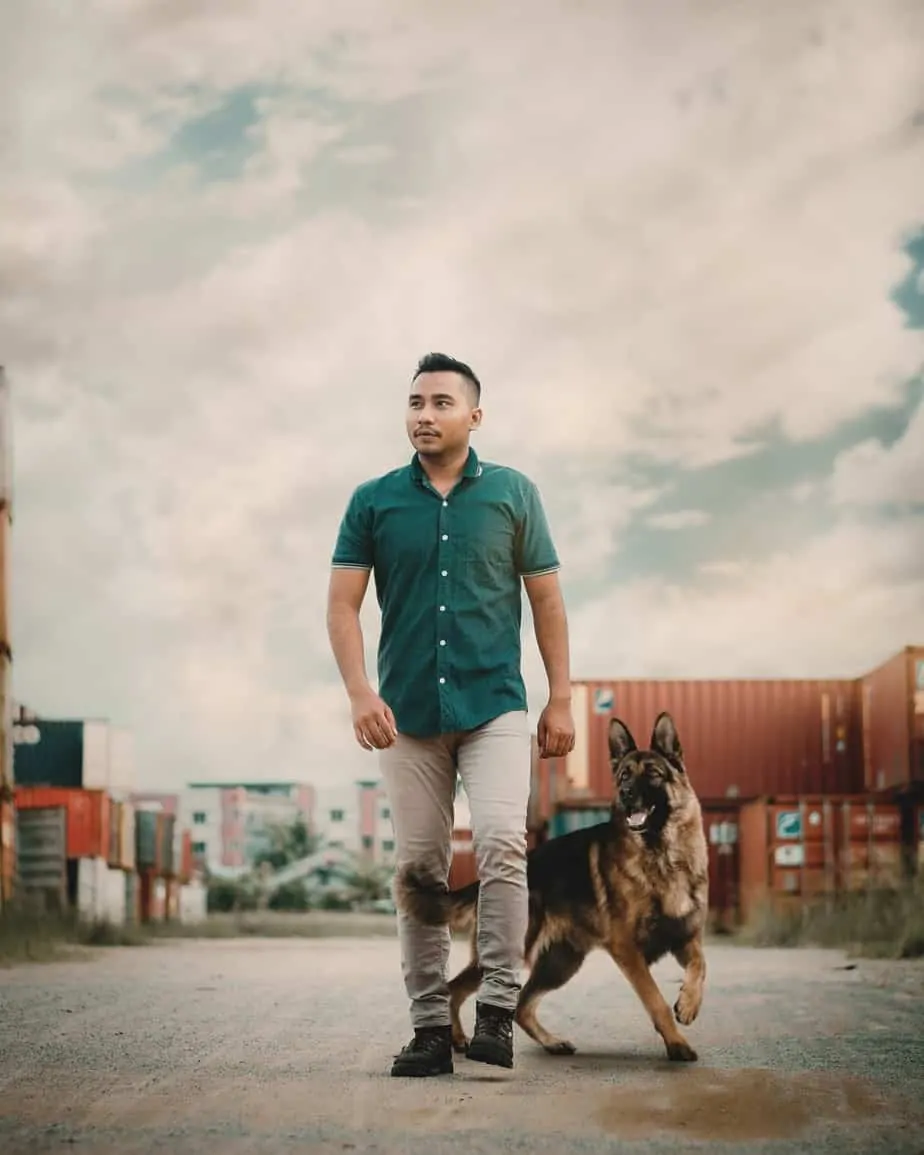 There is something very powerful about a masculine sounding dog name for a German Shepherd. 
When it comes to male dog names, the whole internet has you covered. But you can't just have any old masculine sounding dog name for a male German Shepherd.
You need a masculine sounding dog name that is also powerful, cool, and totally German Shepherd-worthy.
This is a breed that really packs a punch, and so do these 25 male German Shepherd names below. Don't believe us? Just see for yourself!
Webber
Otis
Rocco
Ace
Gizmo
Romeo
Bear
Hunter
Jack
Finn
Bubba
Jasper
Tucker
Charlie
Mack
Brody
Max
Chase
Ollie
Duke
Cooper
Tyson
Dexter
Chewie
Toby
25 German Shepherd Names Based On Color Or Appearance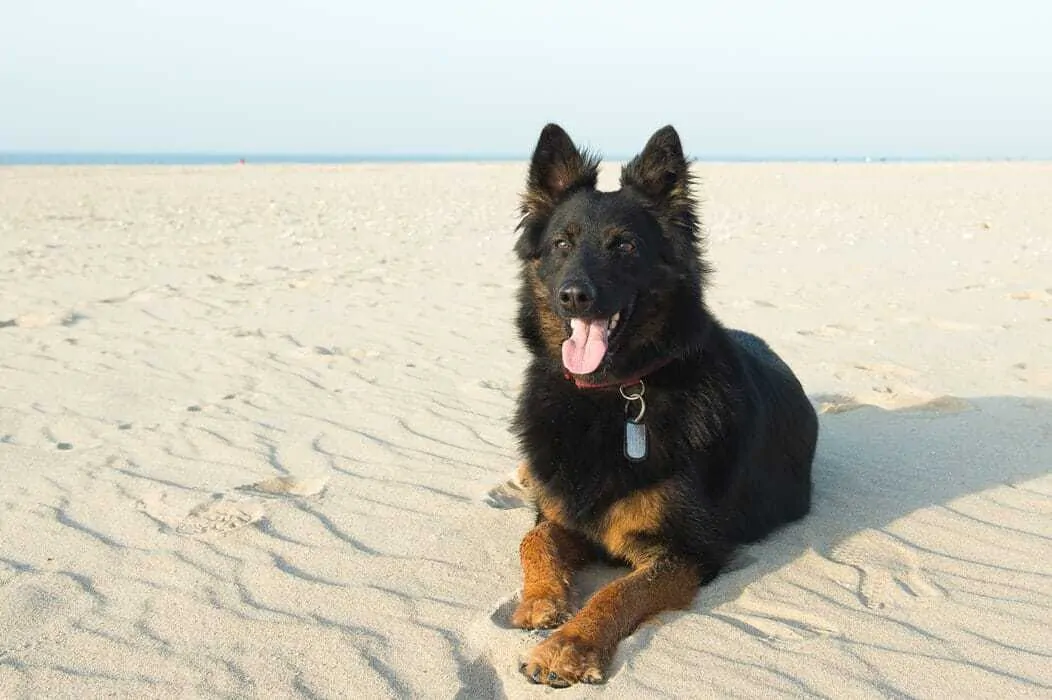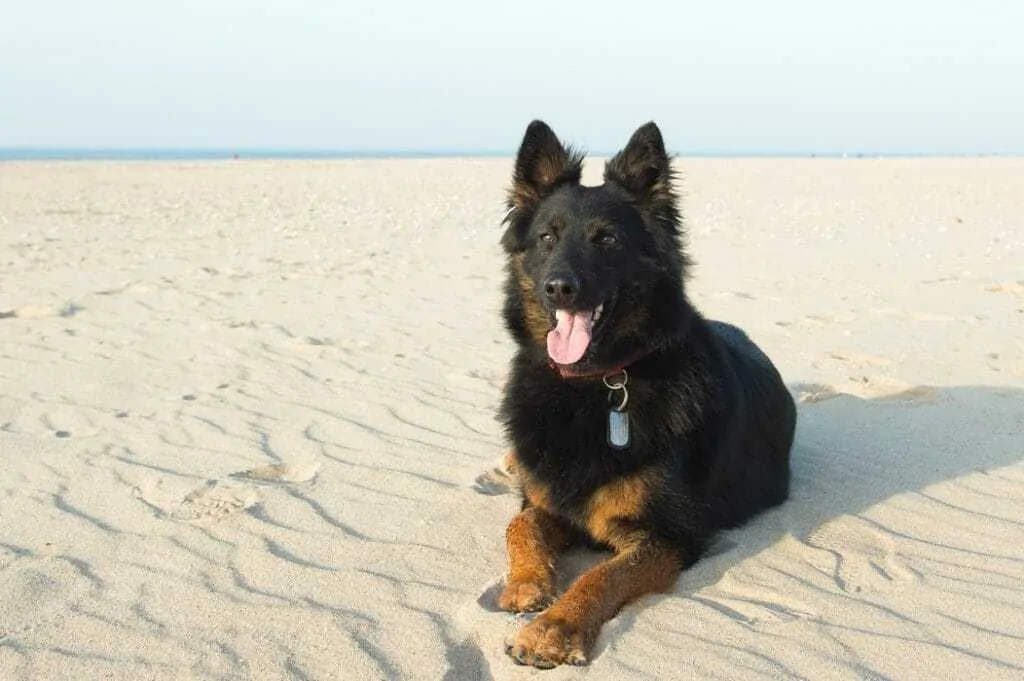 A beautiful German Shepherd deserves a beautiful name.
Let's be honest. German Shepherds are gorgeous dogs, and we don't even think we are being biased. They are champions when it comes to poise, elegance, and power, and these regal looking dogs deserve a list of dog names as astonishing as they are.
If you want to highlight your German Shepherd's unique physical features, then you'll love this list for all the unique colors and looks of the German Shepherd breed.
Shadow
Yukon
Midnight
Coco
Honey
Ginger
Brownie
Burch
Amber
Cinnamon
Mochi
Mango
Timber
Fox
Chestnut
Tawny
Ash
Raven
Cosmos
Eclipse
Flint
Noir
Babe
Onyx
Bandit
25 German Shepherd Names That Start With G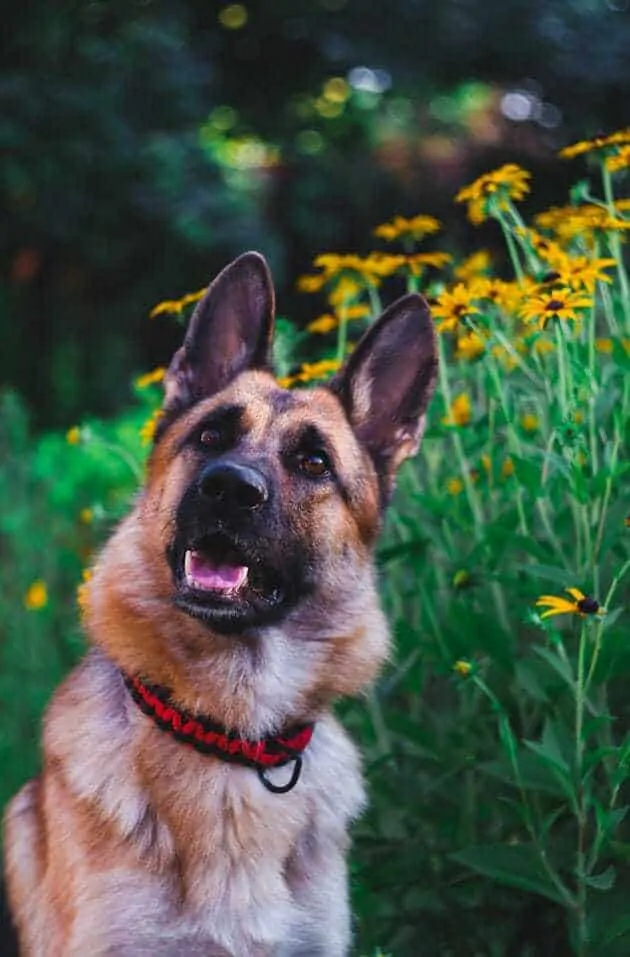 Ginger the German Shepherd? Yes, we think it fits. 
If you are one of those humans who enjoys alliterations, then please come hither and join my club.
I too like dogs named for their breed. Coco the Cocker Spaniel, Axel the Akita, and so on and so forth.
And now that you know you're not alone, feel free to totally fall in love with these G names for German Shepherd dogs.
Gatsby
Giant
Gaga
Gary
Gogo
Gustav
Gentleman
George
Gilbert
Gibs
Giffy
Gia
Gene
Genzo
Gino
Gipsy
Goody
Gisi
Goofy
Glover
Gitty
Gus
Gwen
Groom
Grisly
25 Cute German Shepherd Names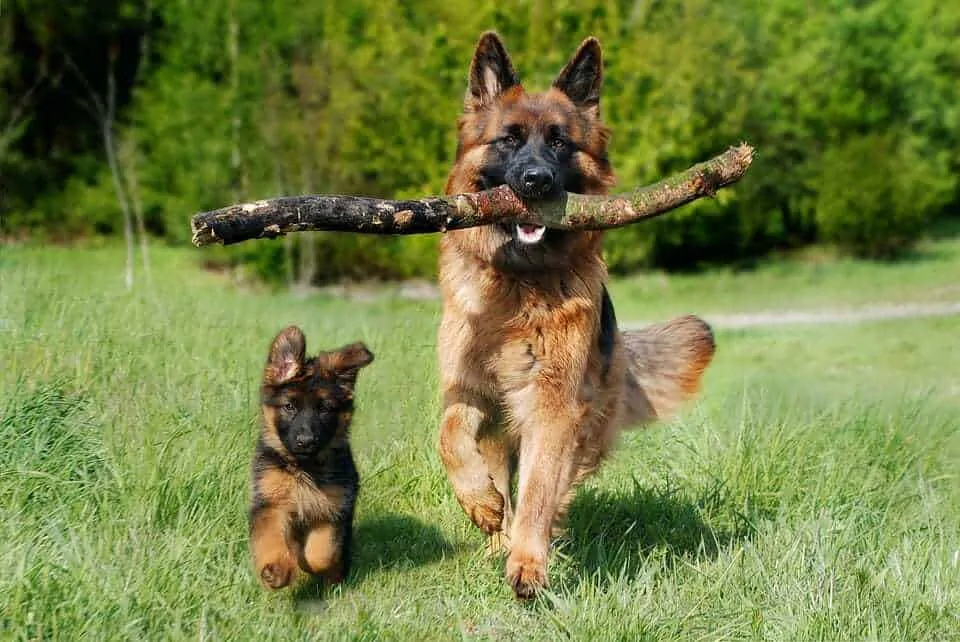 Is there anything cuter than a German Shepherd puppy? We think not.
Okay, come on people. Is there anything cuter than a German Shepherd? Yes. A German Shepherd puppy.
Is there anything cuter than a German Shepherd puppy? We think not. And since we are on the topic of what we think and don't think, we also think this cute German Shepherd of yours deserves a cute name.
Behold these adorably cute dog names for German Shepherds.
Peanut
Dot
Baby
Pixie
Rue
Kiki
Penny
Archie
Frankie
Boots
Ears
Flopsy
Marble
Cricket
Clover
Lottie
Muffin
Squirt
Waffle
Cuppy
Chip
Apple
Bumblebee
Button
25 Funny German Shepherd Names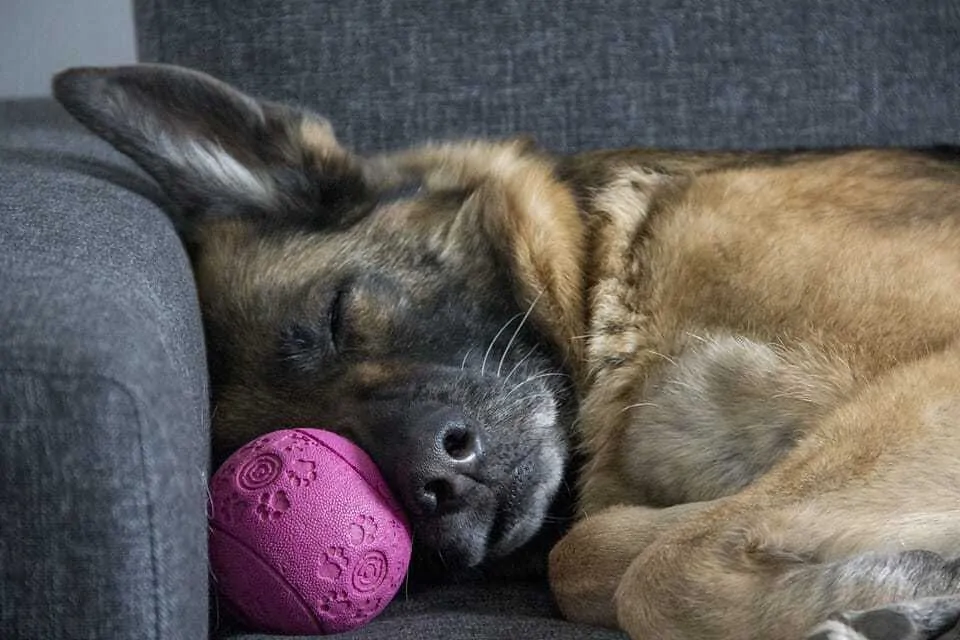 German Shepherds may be tough, but they are actually big softies on the inside. 
It's true that German Shepherds are known for their fierce police and military work, but anyone who has ever owned or hung out with a German Shepherd for longer than ten minutes has immediately come to recognize that these guys are really just big, adorable comedians.
German Shepherds have funny quirks that no other breed has, and they love to make us laugh! If you are pretty positive that your German Shepherd is going to be the class clown of canine academy, then you'll love these funny German Shepherd names.
Go ahead. Get to laughing!
Mary Puppins
Hershey Lick
Mr. Fluffins
Sir Barks-A-Lot
Madam Barkley
Bark Twain
Droolius Caesar
French & Fry
Hairy Paw-ter
Jimmy Chew
The Notorious D.O.G.
Dobby
Prince of Barkness
Woofgang Puck
Ozzy Pawsborne
Snoop Dog
Pumba
Toots
Bow Wow
Meatball
Sir Smells-A-Lot
Fluffernutter
Lady Poops
Fluffernutter
Butters
25 Badass German Shepherd Names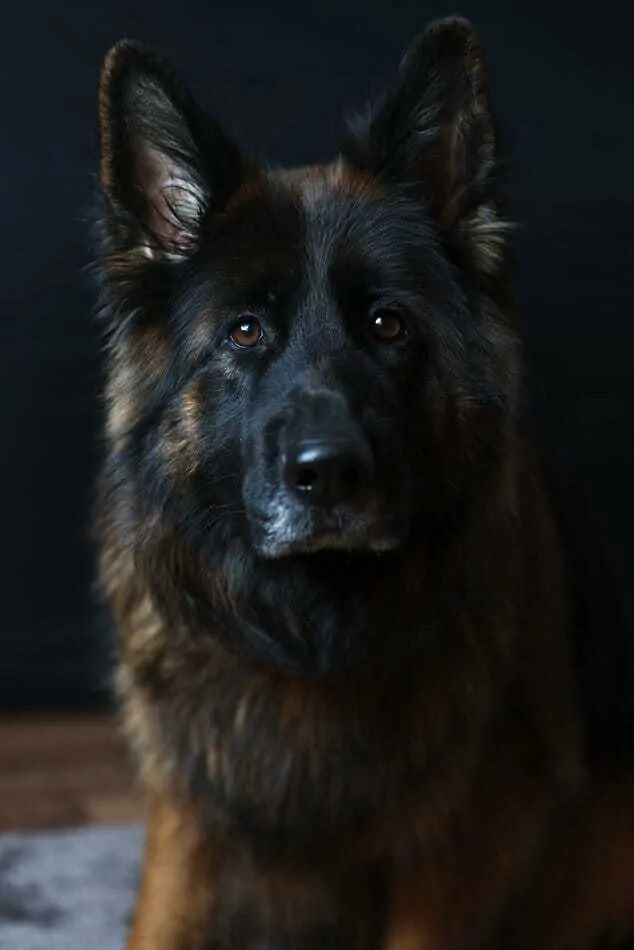 It's no secret German Shepherds are hardcore.
Look, it's no secret that German Shepherds are hardcore. And yes, we did just get done ranting and raving about how seriously cute and funny they are, but they are also totally work oriented, focused, and badass.
That's why these 25 badass German Shepherd names totally tickles our fancy.
Ghost
Ajax
Beast
Demon
Arrow
Bane
Ninja
Blaze
Hercules
Fang
Maverick
Danger
Bruiser
Spike
Viper
Edge
Harley
Aria
Vixen
Buck
Charger
Hannibal
Jaws
Dredd
Rogue
25 Intelligent Sounding Names For German Shepherds

German Shepherds are some of the world's most intelligent breeds.
Did you know that German Shepherd dogs are some of the world's smartest dog breeds?
With that in mind, you may be tempted to forgo funny, cute, or even badass dog names in place of a more sophisticated moniker that highlights your German Shepherd's brainy ways.
Here are 25 incredibly intelligent sounding German Shepherd names for the intellectual in you and your brainy breed.
Aristotle
Einstein
Brain
Beethoven
Albert
Clark
Churchill
Lincoln
Doc
Benjamin
Theodore
Howser
Leonardo
Princeton
Harvard
IQ
Prodigy
Books
Sheldon
Widget
Sherlock
Watson
Spock
Yale
Socrates
25 Sweet Sounding Names For German Shepherds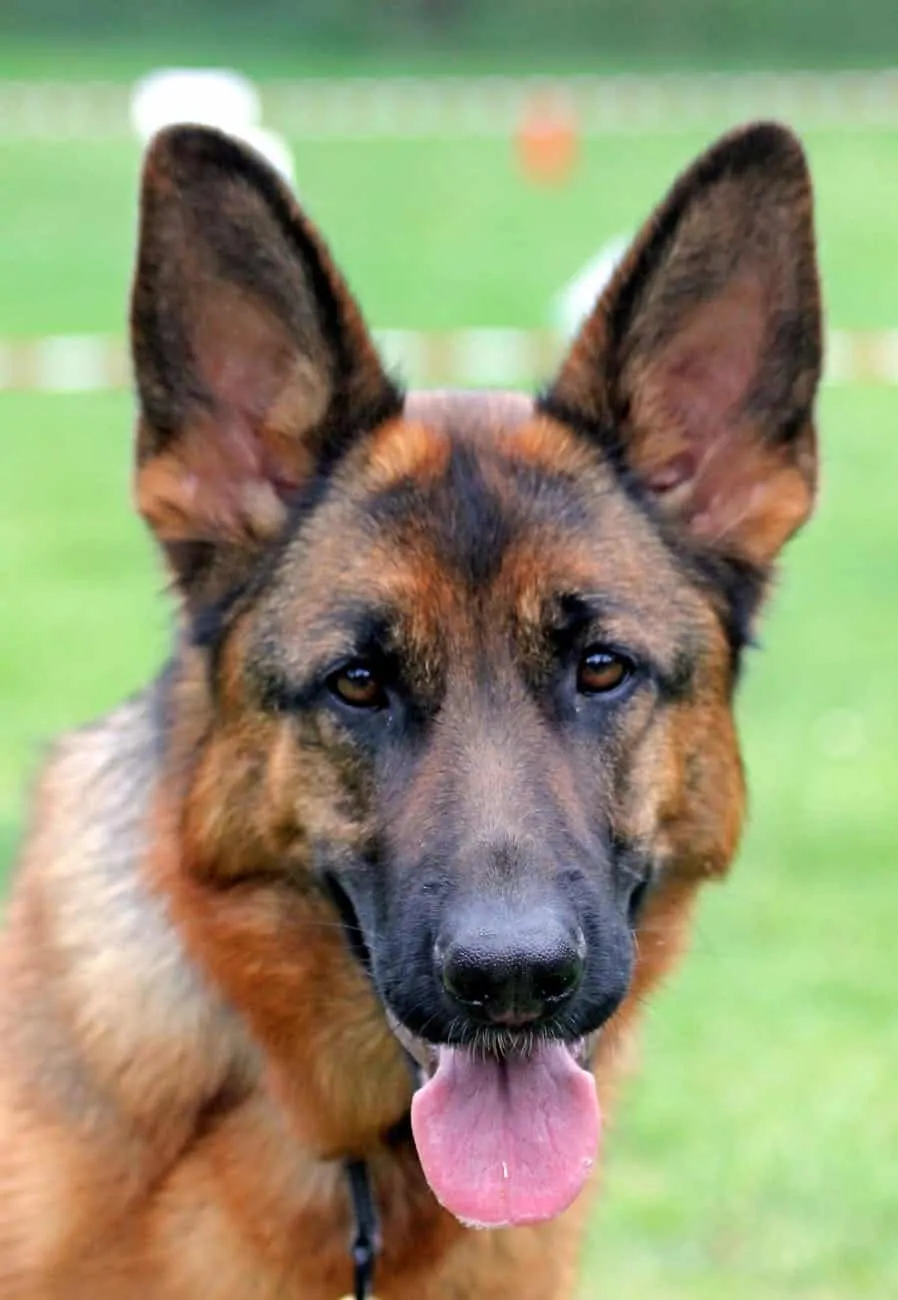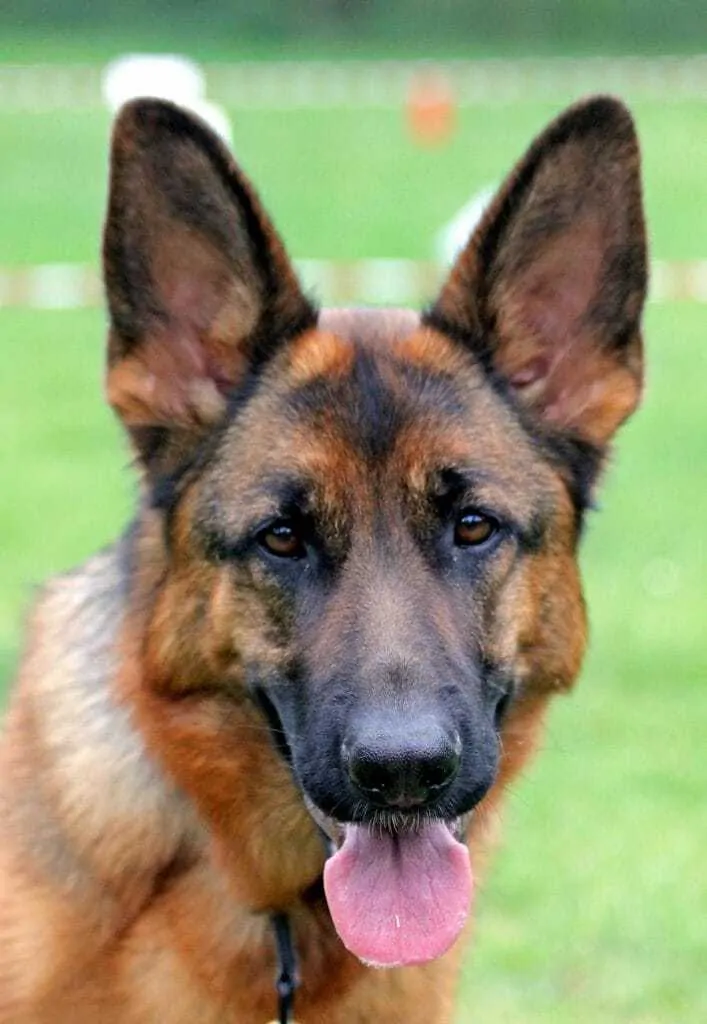 There is nothing sweeter than the happy face of a German Shepherd. 
Brains, beauty, and courage aside, the German Shepherd also has the power of being sweet.
When they are off duty, lounging in the backyard, playing fetch with the kiddos, or simply staring at you with those adoring eyes and big, floppy ears, all you'll be thinking is "is there anything sweeter than you?"
And the answer is no. There is nothing sweeter than a sweet German Shepherd. And there is nothing sweeter than these 25 cavity-inducing names for just that kind of pooch.
Grab your toothbrushes ladies and gents. It's about to get sweet up in here!
Flower
Sweetie
Candy
Cookie
Pumpkin
Daisey
Munchkin
Penelope
Dave
Libby
Kisses
Snuggles
Jellybean
Wags
Cuddles
Roo
Sassy
Tulip
Papi
Frisbee
Pipa
Newt
Poppy
Dolly
Boo
25 Military And Police Related German Shepherd Names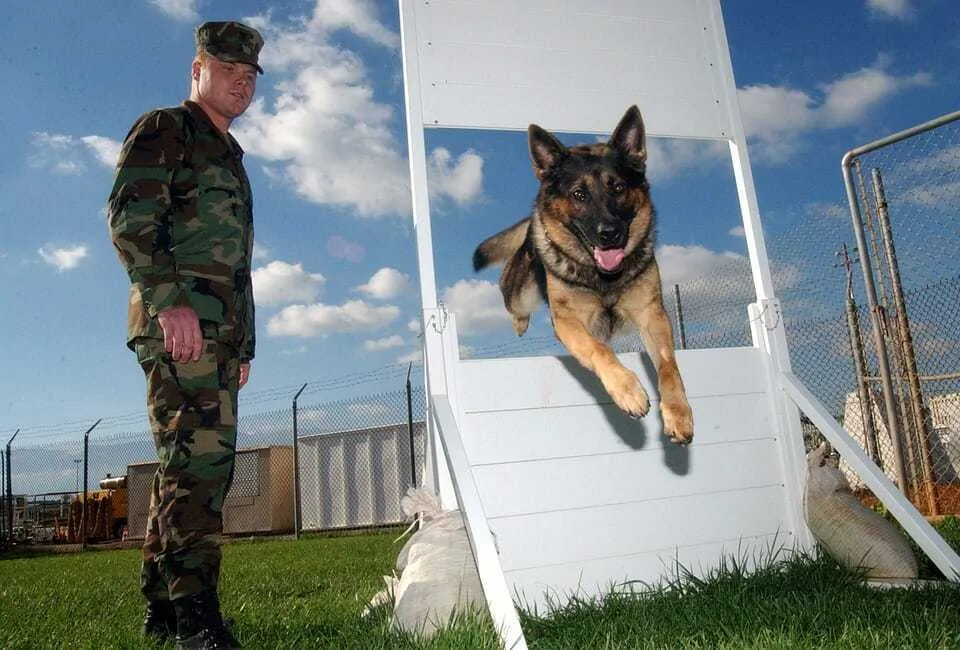 German Shepherds are famous for working with the police and military.
You had to know this list was coming. I mean, come on. We couldn't do German Shepherd names and leave out vital police and military names for this amazing breed!
And even if your German Shepherd is just a regular joe German Shepherd, you can still give him a cool, heroic sounding name that is inspired by the police and military to pay homage to this breed's amazingly courageous spirit.
We have fallen in love with these 25 military and police related German Shepherd names and think you will too.
Guardian
Bolt
Prowler
Bullet
Rage
Bomber
Power
Captain
Champ
Camo
Gunner
Bang
Chief
Agent
Sargent
Deputy
Major
Detective
Sarge
Rookie
Justice
Trooper
Ranger
Shield
How To Teach Your German Shepherd His New Name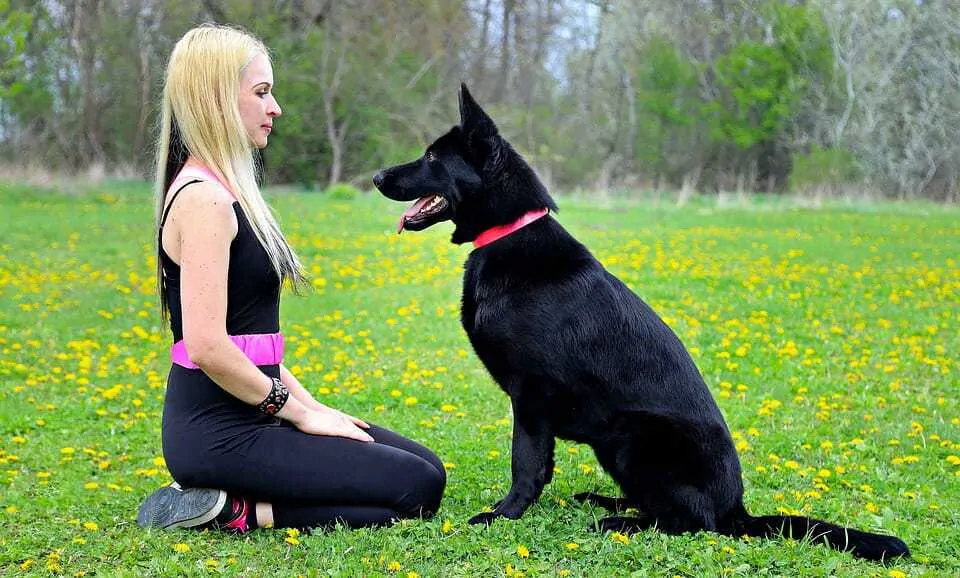 Just as picking the perfect name for your German Shepherd is a part of bonding, so is teaching your German Shepherd his new name.
Teaching your dog his new name will likely be one of the first training experiences the two of you go through together, and it will help build a tight, trusting bond between the two of you if the training is done correctly.
So, how do you go about teaching your German Shepherd his new name?
Experts suggest using positive reinforcement methods like treats and praise as opposed to aversive training methods like punishments and scolding.
German Shepherds are intelligent, sensitive dogs who are very work oriented. However, they can be independent thinkers, and while they are eager to please, they also have a mind of their own.
Use high-value training treats during name training and say your dog's name. When he looks at you, give him a treat.
Repeat this as often as you need until he gets the hang of it. You can do this as much as you like, but be careful during name training not to scold your dog using his name when he is still getting to know it.
You want him to know that his name is something good and associate it with positive things like treats and praise. This way, when he hears his name in the future he will want to look to you or come to you when called.
But just how long will it take for your German Shepherd to learn his name? Most trainers and experts agree that with consistency and patience, puppies and dogs will be able to learn their new name in as little as two weeks.
So, which names on our compilation of great German Shepherd names did you like best? Do you have any more suggestions for us?
Let us know in the comment section below.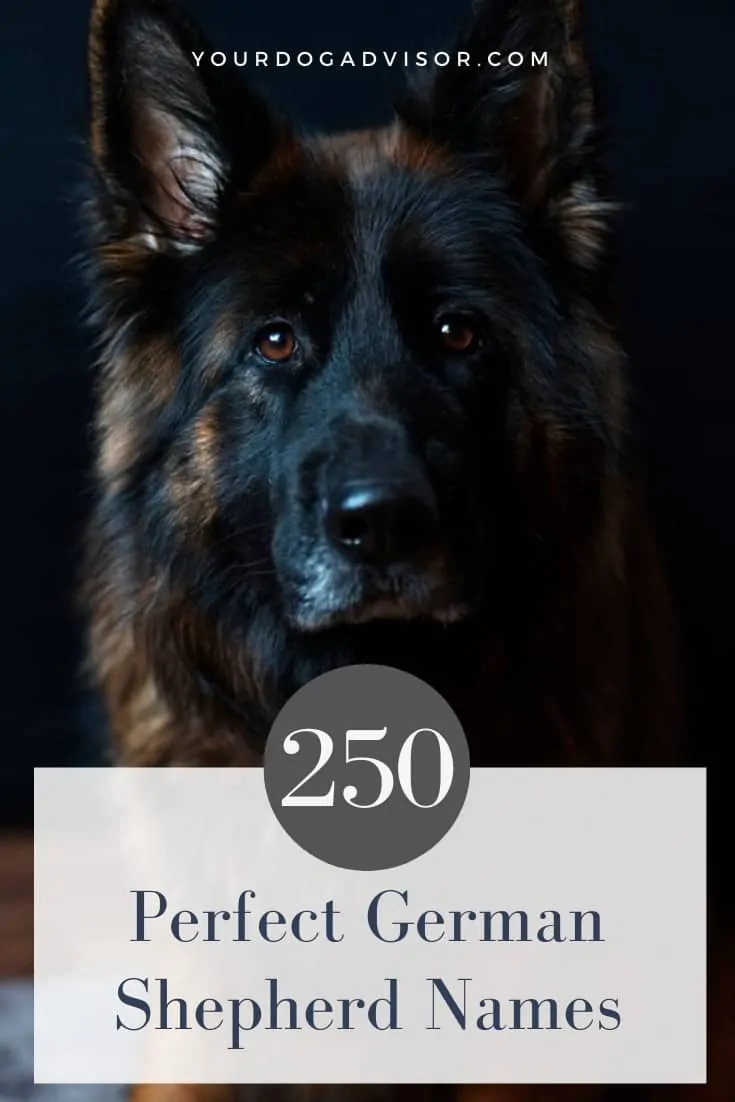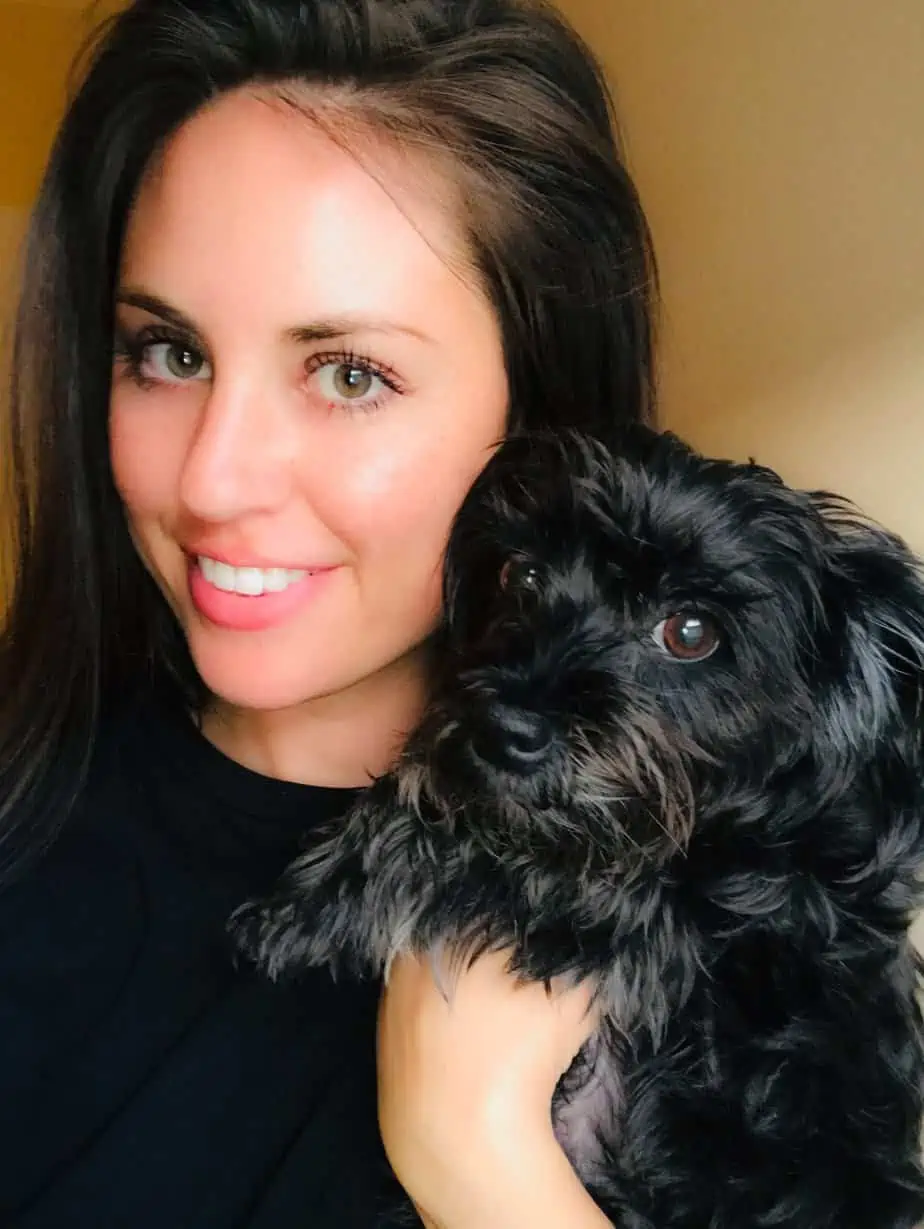 Madison Guthrie (also known as Sonny Mackenzi) is a pet care specialist and positive-reinforcement trainer who works most closely with anxious and reactive dogs. Born and raised in Littleton, Colorado, Madison developed a love for animals at an early age and spent most of her childhood outdoors rescuing stray pets and helping to rehabilitate injured wildlife.  Along with animals, Madison also developed a love for writing and music. Over the past five years, she has worked to use her passions to help the pets and pet parents in her community build stronger bonds and live happier, healthier lives together.  Currently, Madison lives in South Pasadena, California where she owns and operates Miss Madison LLC, a marketing company that focuses on helping privately owned veterinary establishments and pet care companies grow and thrive. She also works as a dog trainer at My Dog Spot, which is an award-winning pet care and training establishment in Pasadena, California.