Coming up with the perfect name for your new puppy can be one of the most fun and exciting things about adopting a dog.
Owners wants the best for their pooches and that extends to their names. Male dog names can be particularly challenging as it is difficult to select a name that either sounds strong and tough or cute and cuddly. Other variables factor into this decision making, such as the dog's personality and appearance. Most owners tend to opt for a name that 'suits' their dog, matching them physically.
There are a number of wonderful names available for your male dog, with inspiration for different and unique names stemming from fictional characters, locations and precious stones. Though it is best to know a dog before giving them a lifelong title so as to ensure suitability, it is not always possible, especially when adopting an older dog with an already established name. For puppies living in families with small children, it can be a fun idea to let the kids have a say in their new canine's name. Here are the best names for male dogs to help them – and you – decide.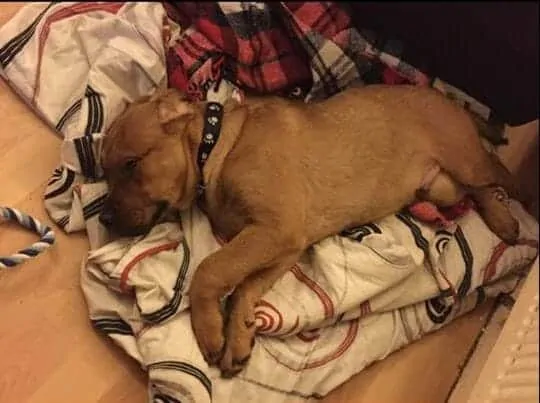 Owners want the best for their dogs – and that includes names. (Self-taken)
Tiberius
Tiberius, nicknamed Tiber for short, was adopted by his owners as a puppy alongside his brother Totti. His humans had visited Rome multiple times and fallen in love with the beautiful Italian city, so decided on Roman themed names for their new puppies.
Tiberius gets his name from an old Roman Emperor, to suit the majestic power of this German Shepherd. He was the second Emperor to rule Rome after he succeeded Augustus, reigning from 14 AD to 37 AD. The name is a considerable mouthful and, according to his owners, reserved only for when he is being naughty. For the majority of the time this pooch is referred to as Tiber, which also happens to be the name of the river running through Rome and Italy's third-longest river.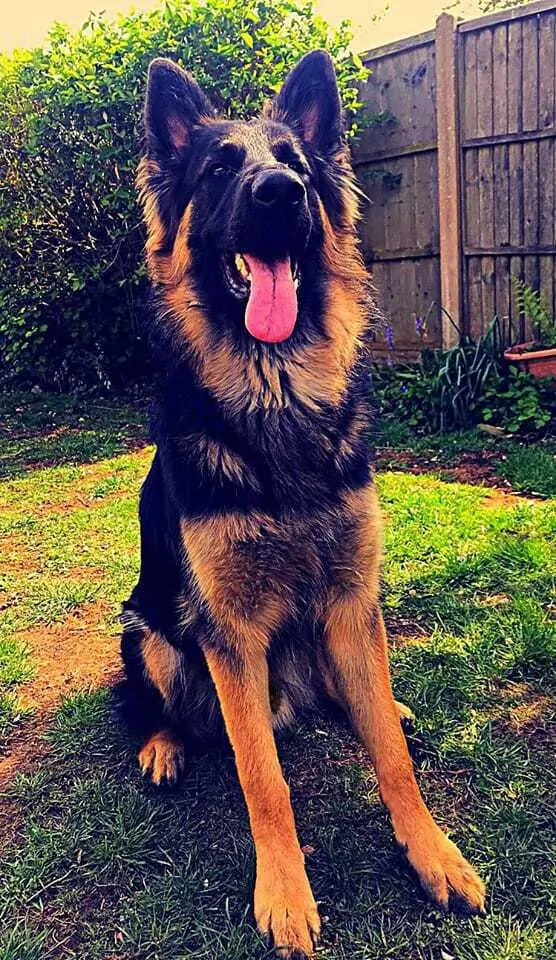 Tiberius, nicknamed Tiber, is named after an old Emperor of Rome.
Totti
Tiber's brother Totti also derives his name from Roman origins, having been named after football icon Francesco Totti. His owner is a big fan and wanted Totti to share a name of royalty with his brother – Francesco Totti has often been nicknamed "The King Of Rome."
Totti may demonstrate some sixth sense awareness of his namesake. According to his owners, he loves to play football as well as curl up on the sofa with his family and watch football on the television. Totti and his brother made for adorable puppies with ears almost larger than their bodies and have since grown up into beautiful dogs with hearts of gold.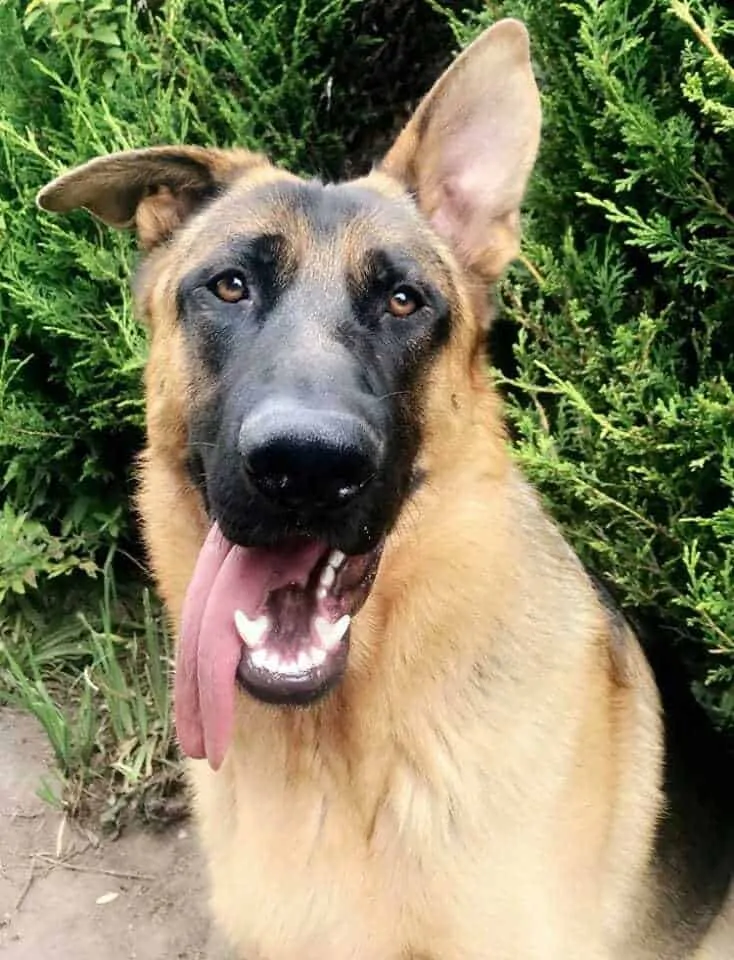 Totti was adopted by his owners as a puppy alongside littermate Tiber. 
Henry
Henry is a charming, classic name for this charming, classic Collie.
He is a lovable dog who will play fetch happily for hours, conveniently placing the ball in your lap when he wants to initiate a game. His owners wanted to give him a name that had an aura of intelligence as Border Collies are known for their cleverness. The name Henry was decided on due to it being the name of a fictional immortal medical examiner who solved crimes in an ABC programme titled Forever.  
In truth, Henry the Collie suits his name little as the sweet-hearted dog has proved to be, in his owner's words, "not smart, just gorgeous." His tilted-head expression is enough to make anyone give into him, throwing the ball that famous 'one last time.'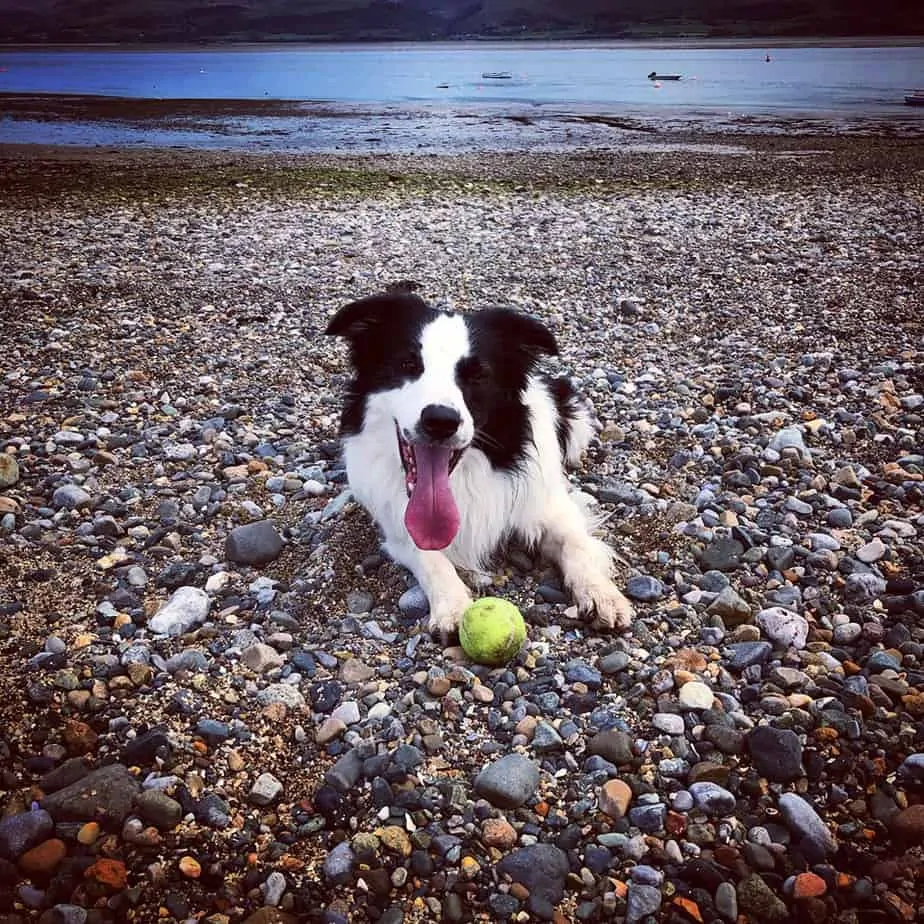 Border Collie Henry loves nothing more than playing fetch for hours.
Sale
Rocky
This Staffordshire Bull Terrier is a muscled mass of cuddles who loves nothing more than being the centre of attention. Rocky lives in a large family with small children and cats and he could not be more ecstatic about that. He loves to play and will gladly fetch a ball – even if he has trouble with the letting go part.
His owner chose the name Rocky as she, too, wanted something easy for the young children to pronounce. Rocky was an instant hit with the kids on the day he joined the household as a playful puppy and they named him after a fictional character from popular UK kids' television show Paw Patrol.
His owner also admits to obvious comparisons to film character Rocky Balboa. She has since stated that, should she ever adopt another dog (particularly a Staffie as she is an avid lover of bully breeds), she would like to name him Apollo.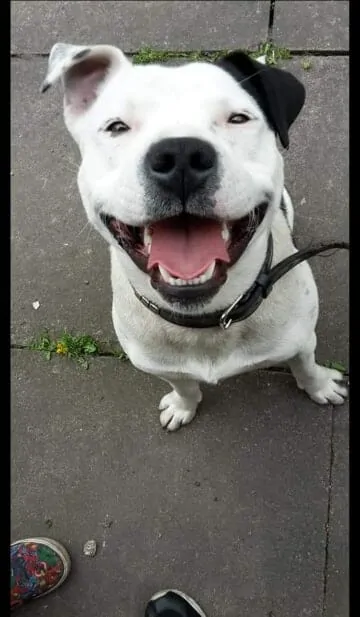 Lovable bully breed Rocky suits his stocky namesake
Jackson
Despite the multitude of strange and wonderful names to choose from when naming your dog, sometimes it is best to go with a simple, beloved name that your canine can grow into.
Jackson was almost named Shadow due to his black Labrador coat. Ultimately, his owners chose a name that they, quite simply, had always loved and now it is hard to fathom Jackson answering to any other name – he has truly made it his own.
Jackson loves playing tug of war, eating treats and playing with the cats in his house. Though a large dog now, he was a small bundle of black fur as a puppy who quickly grew.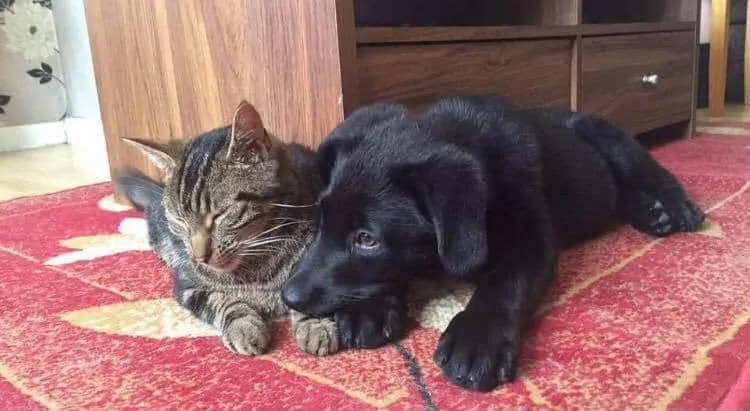 Jackson is a soft-natured boy who enjoys spending time with his feline siblings. 
Einstein
The name of the pooch from 1985's sci-fi classic Back To The Future, Einstein was a mixed-breed suspected to be a Berger Picard, a Briard with uncropped ears or some other miscellaneous sheepdog mutt. Though he had a small role in the film, the clever origin of this dog's name is memorable enough. Eccentric scientist Doctor Emmett Brown (Christopher Lloyd) naming his dog after one of the most celebrated scientists of all time was a clever easter egg that further added humour and depth to the movie.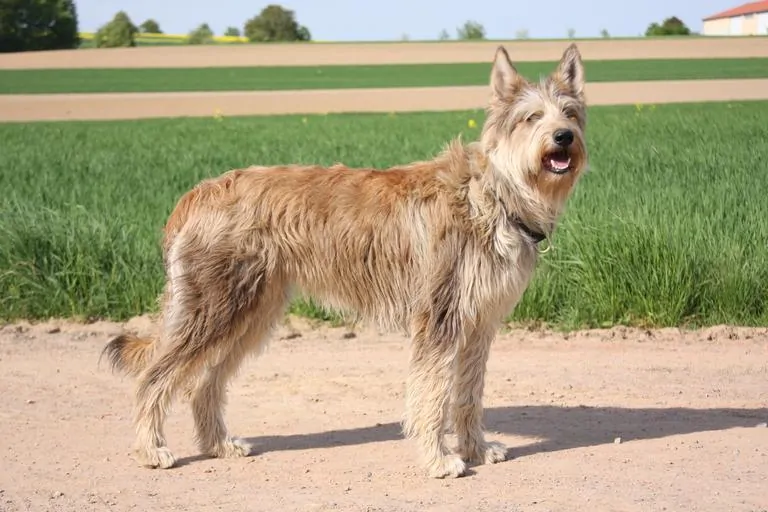 Einstein the dog had a creative and comical name. 
Biggie
This is the perfect name for a little dog with a large spirit. The irony is not lost on anyone, so it is a perfect ice-breaker when socialising with other dog owners. Many people will think of nineties rap and hip hop icon Biggie Smalls, which can easily be a way to connect with fellow music fans as well.
Pongo
As the name of one half of the parent dogs in One Hundred And One Dalmatians, this name is perfect for a male spotted dog. It is a fun name that suggests a bouncy personality, as well as being a fun name for young children to pronounce. It would suit a male dog with a female companion who could also be named for the Disney film's canine matriarch Perdita.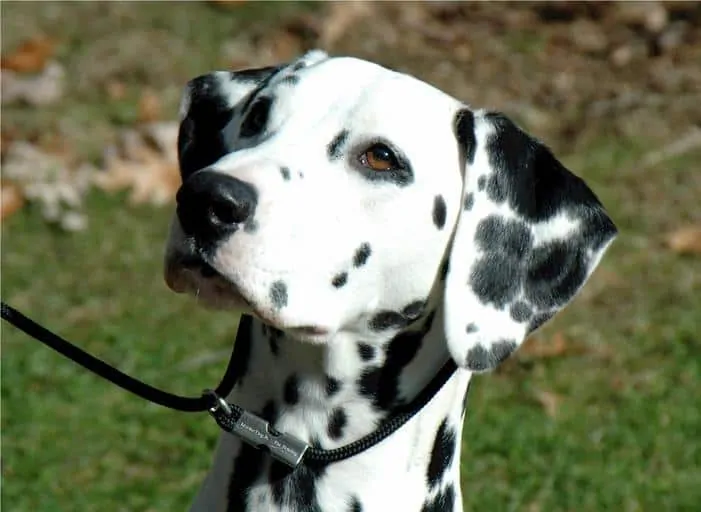 Pongo is the perfect name for a Dalmatian.
Jedi
This is a unique spin on the usual plethora of Star Wars inspired names, as the epic space spectacle has become a cultural phenomenon since the first film's release in 1977. In fact, Star Wars has such a famously dedicated fanbase that many pooches with this title could share their name with countless human children. 'Jedi' is the name of the ancient order of protectors who often serve as protagonists in the films as opposed to a singular fictional character.
Blue
A more traditional title, this name is adaptable, suiting both mischievous puppies and golden older dogs. Many dogs with blue-coloured coats share this name as it highlights one of their most defining features. It is also the name of the head of the raptor pack from 2015's dinosaur sequel Jurassic World.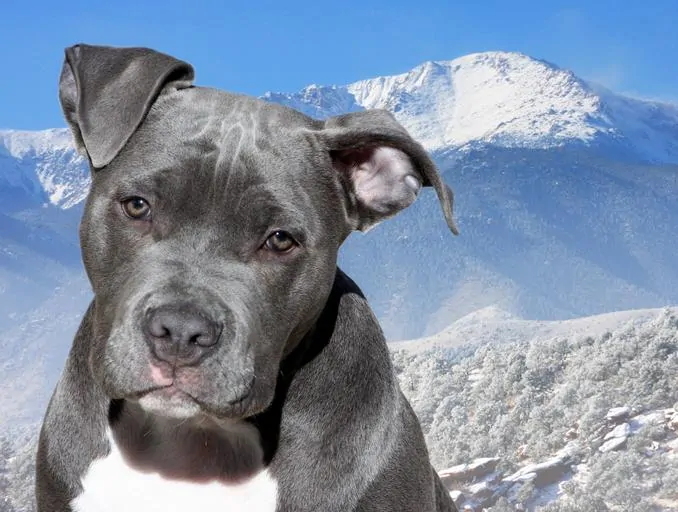 Blue is a popular name particularly amongst Staffordshire Bull Terriers.
Best Names For Big Male Dogs
When adopting a large male dog, many owners want a name that leaves an impression and sounds tough and confident. Many big dogs are trained to guard the property and thus need a name that appropriately suits the serious responsibility of their role. Names comprised of singular syllables tend to be preferred, as they are easier to bark as a command.
Brutus
Max
Bandit
Butch
Spike
Bear
Jax
Diesel
King
Hunter

Many big dogs have names that sound strong and sturdy.
Best Names For Small Male Dogs
As with big dogs, small dogs also tend to have names that reflect their physique. Small dogs in general usually have names that are short, sweet and cute. The most popular are two-syllable names that could be genderless, symbolic of their diminuitive size. .
Buddy
Gizmo
Lucky
Pippin
Zippy
Dexter
Leo
Ozzy
Rusty
Dandy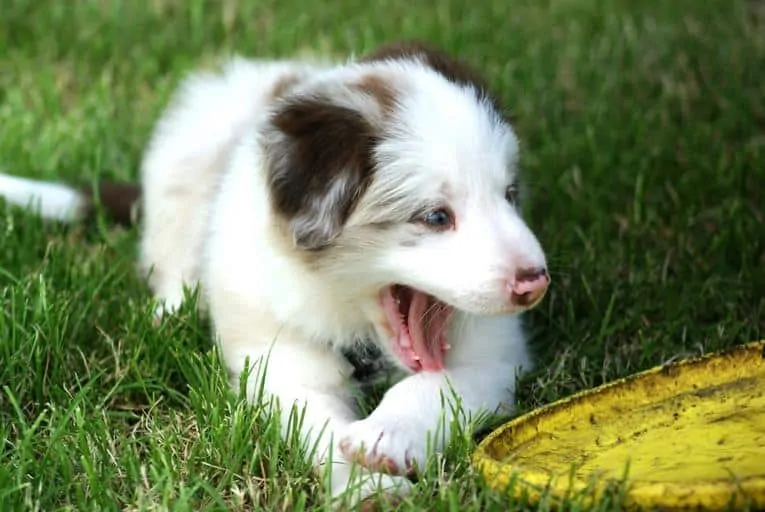 Small dogs usually have shorter and more delicate names to suit their stature.
Best Male Dog Names Inspired By Mythology
Stories from the ancient times of our world can be a great source of inspiration when naming your male dog, as there are a number of gods and mythical figures with striking and interesting names. These names are ideal for fans of history or someone who is looking for a one-of-a-kind title for their dog.
Zeus
Odin
Thor
Horus
Loki
Hercules
Ajax
Cassius
Achilles
Hector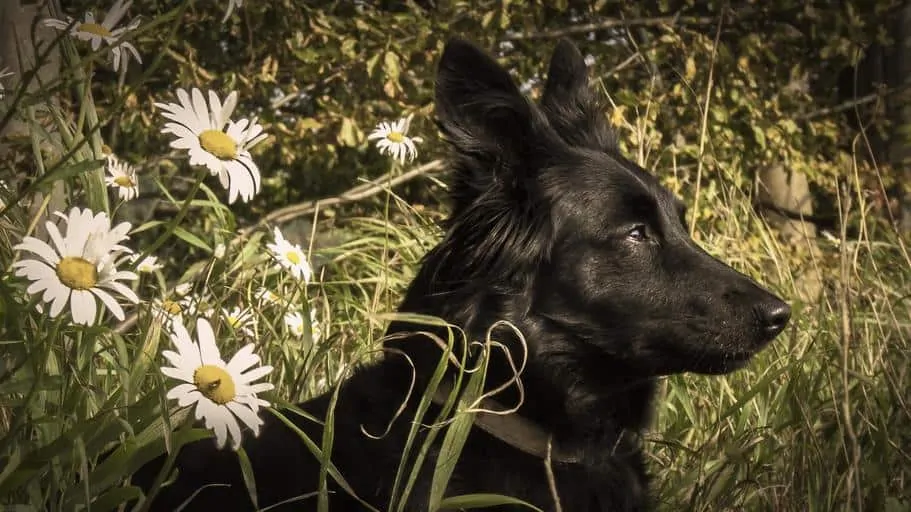 Ancient mythology can be a great source for unique names. 
Best Male Dog Names Inspired By Film And Television
Popular culture has such an impact on our day to day lives, it is little wonder why it has become such a talking point and dictionary of dog names. Famous figures, films and TV shows are all responsible for thousands of dogs' titles.
Anakin (Star Wars)
Baloo (The Jungle Book)
Bilbo (The Hobbit)
Hulk (Marvel Cinematic Universe)
Fang (Harry Potter)
Gromit (Wallace and Gromit)
Kylo (Star Wars)
Merlin (The Sword in the Stone)
Simba (The Lion King)
Theon (Game of Thrones)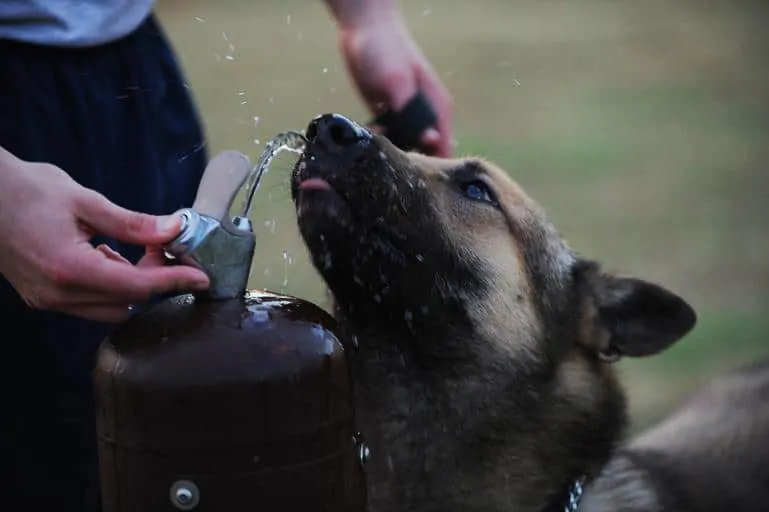 Fictional characters are great to name your dog after.
Best Traditional Names For Male Dogs
A lot of the time a more classic, traditional title is desired amongst owners. It only makes sense to give a canine treated as a human child a human name. Many are very human-like, though some are well-known, timeless renditions for male dogs.
Charlie
Jack
Oscar
Monty
Alfie
Barney
Angus
Winston
Rusty
Sparky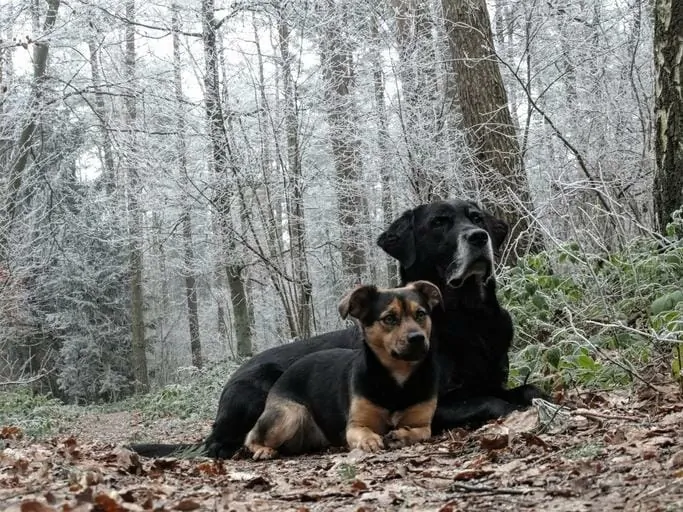 More traditional names can also be preferable. 
Best Male Dog Names For Bully Breeds
Bully breeds are remarkable dogs. They ooze personality, being one of the most affectionate dog breeds as well as having that trademark bully grin. For dogs with individuality such as these, an appropriate name is always ideal.
Apollo
Blaze
Cody
Dallas
Benji
Orion
Bronson
Minty
Ash
Ace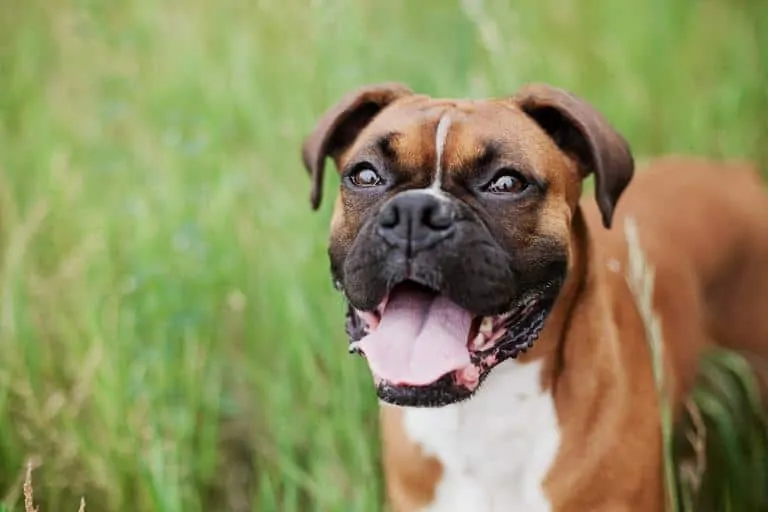 Bully breeds are exuberant dogs who need appropriate names.
Best Unusual Male Dog Names
Unusual names set dogs apart and can induce interesting conversations with strangers and fellow dog owners. The creativity behind each one reflects the unique personality of the dog who bares it.
Titan
Duke
Storm
Acorn
Elvis
Fabian
Hero
Twiggy
Trojan
Xavier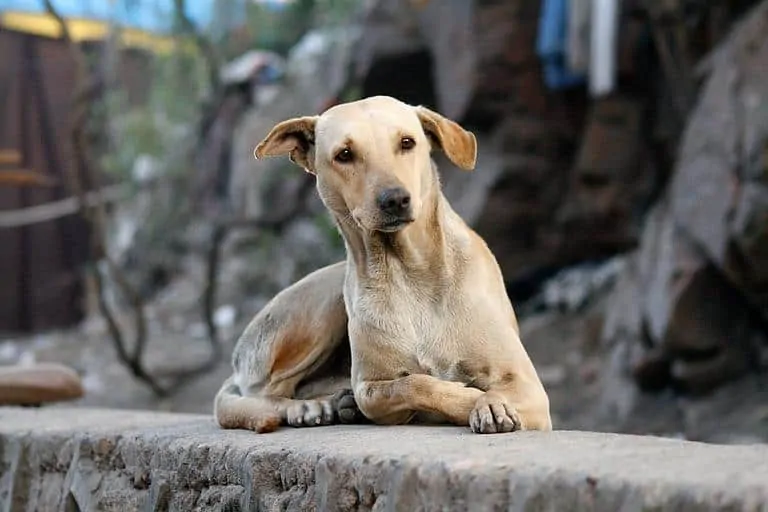 A lot of owners opt for unusual names for their dogs.
Best Male Dog Names Inspired By Precious Stones
Like dogs, precious stones are incredibly beautiful – though certainly not as soft. The intricate names given to these multi-coloured minerals make for quirky names that stand out. They are perfect names for owners looking for something likely to be uncommon.
Jett
Onyx
Sterling
Silver
Jasper
Peridot
Garnet
Quartz
Zircon
Topaz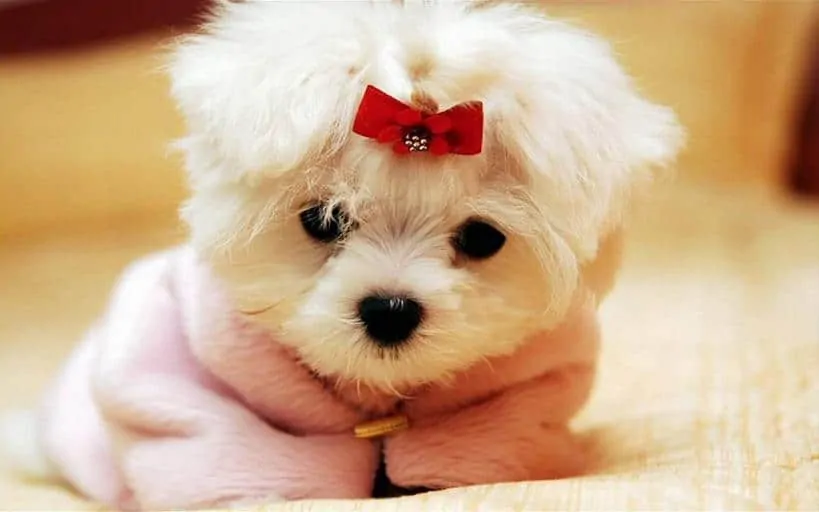 Precious stones have unique names that suit some dogs well. 
Best Male Dog Names For German Shepherds
Like bully breeds, German Shepherds are widely popular dogs with defined characteristics. They are featured prominently in the media and in the workforce. Films such as I Am Legend pushed the breed further into popularity, with over 3.6 million registered German Shepherds known to be living in America. 
Sabre
Zack
Bullet
Rex
Noah
Benson
Milo
Dollar
Nash
Tango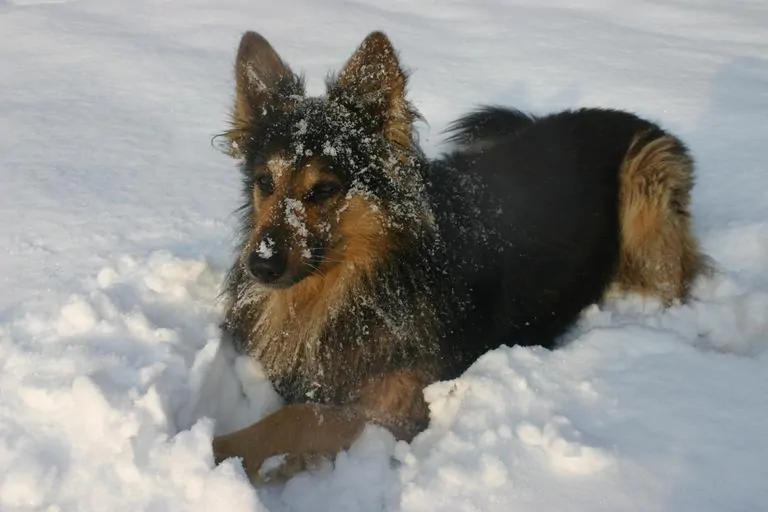 Like bully breeds, German Shepherds need distinctive names.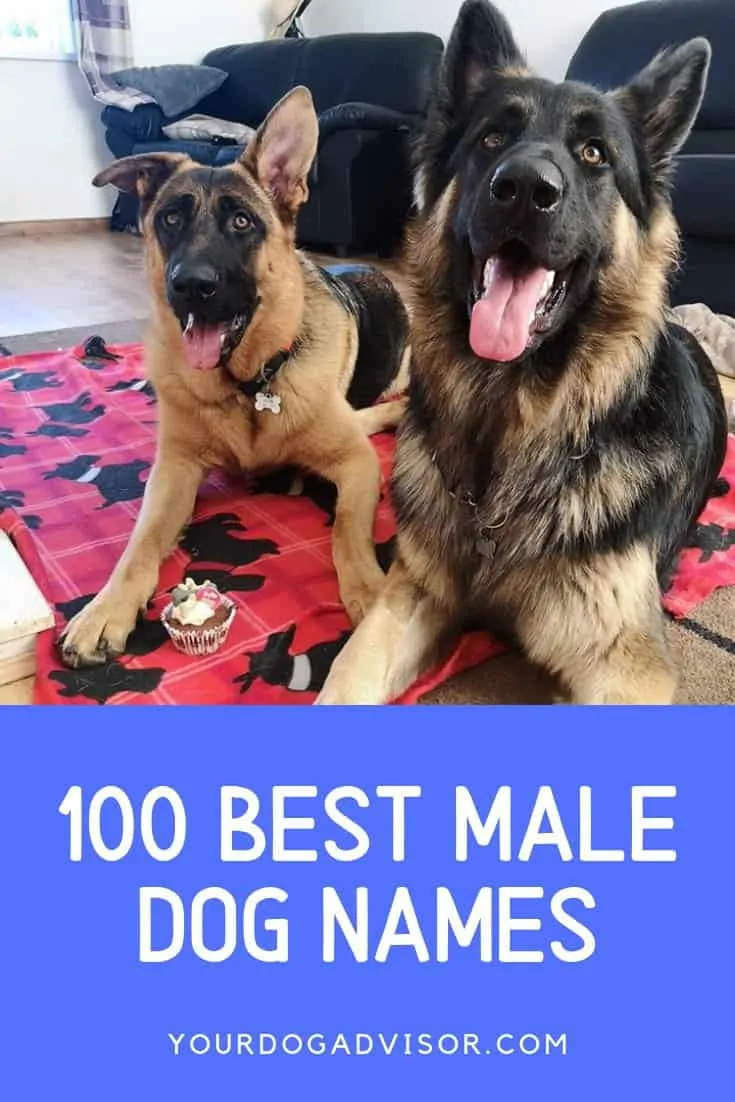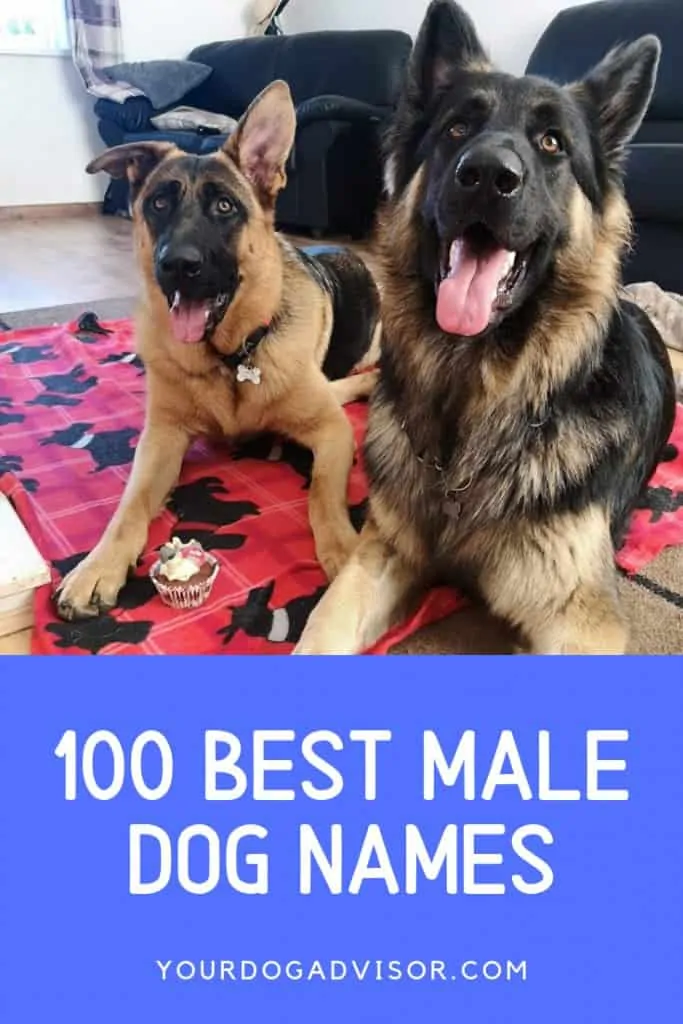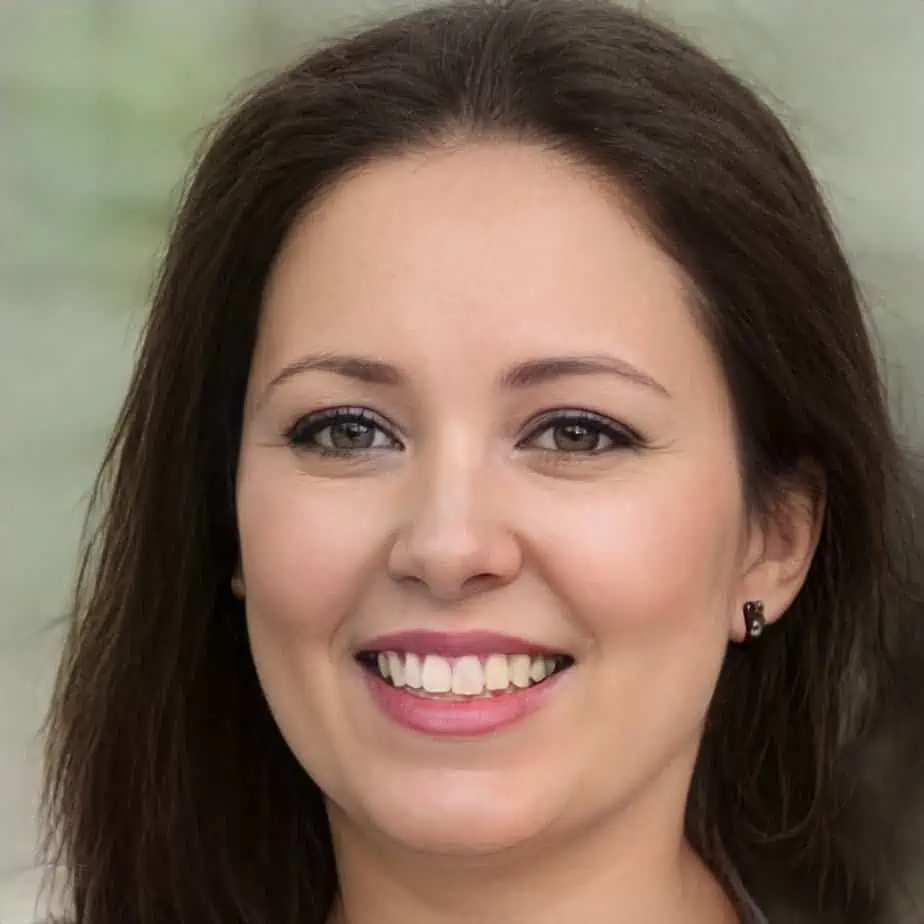 Jen Jones is a professional dog trainer and behavior specialist with more than 25 years of experience. As the founder of 'Your Dog Advisor' and the 'Canine Connection' rehabilitation center, she applies a holistic, empathetic approach, aiming to address root causes rather than merely treating symptoms.
Well known for her intuitive and compassionate approach, Jen adopts scientifically-proven, reward-based methods, encouraging positive reinforcement over punishment. Jen specializes in obedience training, behavior modification, and puppy socialization. Her innovative methods, particularly in addressing anxiety and aggression issues, have been widely recognized. Jen has worked with many of the world's leading dog behaviorists and in her free time volunteers with local animal shelters and rescue groups.