For as long as we have shared our lives and our homes with dogs, they have featured in our stories as well.
The best dog movies tend to range from heart-warming cuteness to emotional tearjerkers that remind us just how much we value our beloved canines. They combine adventure with emotion, capturing the hearts of children and adults alike. The love of dogs is timeless and resonates with all pet owners. It is easy to watch these movies and appreciate the support dogs have provided us with over the years – and possibly wonder if our own pooch has their own secret life when we go to work or school.
From devastating goodbyes to powerful life lessons, these movies have successfully characterised their canine stars in a way that enables them to tell their own story. A good film entertains and educates and these films do just that, entertaining us with the hijinks of unruly puppies and teaching us just how much truly value dogs – even when they misbehave.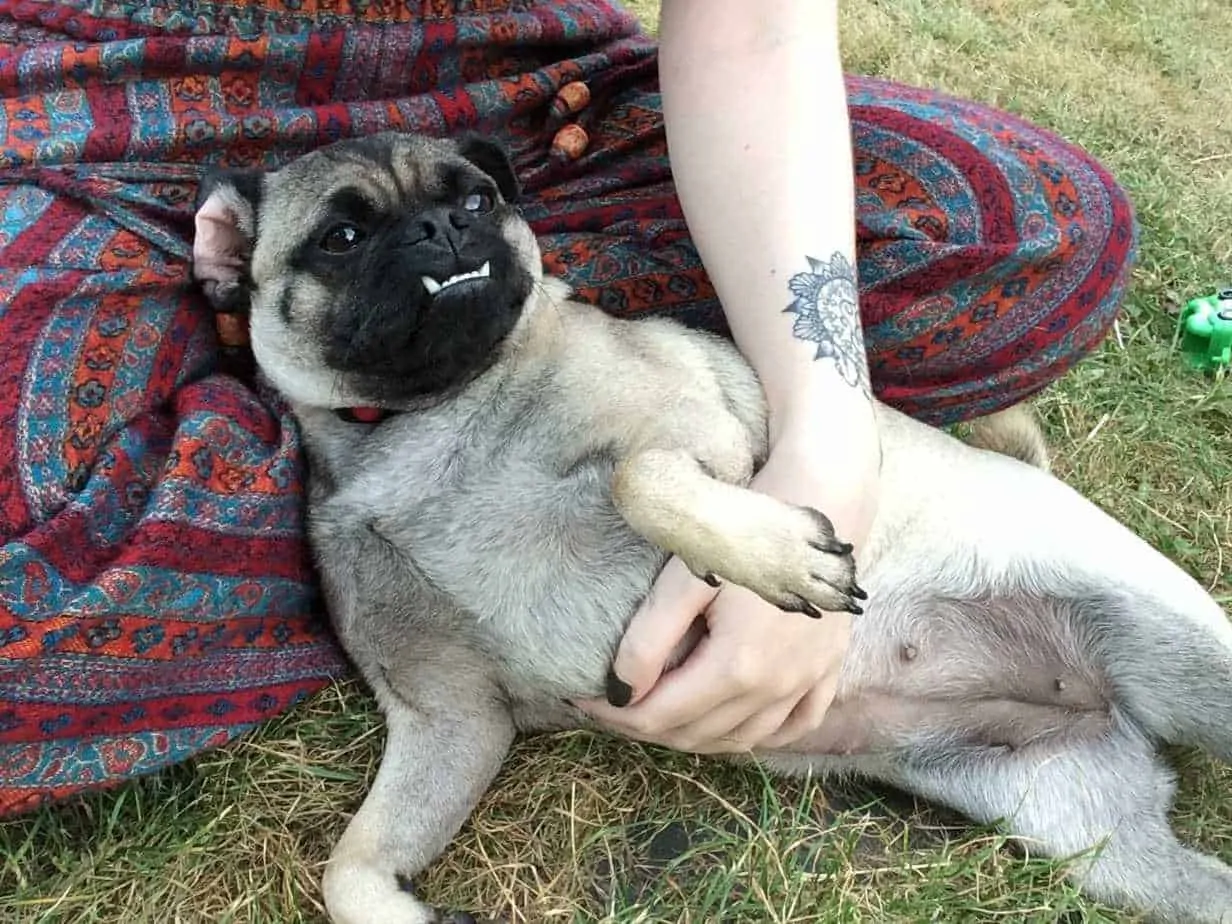 These movies remind us just what it is we cherish about our own dogs 
Homeward Bound: The Incredible Journey (1993)
This is a beautiful, touching tale of friendship and family.
The film is a remake of the 1963 movie The Incredible Journey, based on the novel of the same title. It tells the story of family pets Shadow (voiced by Don Ameche), Chance (voiced by Michael J. Fox) and Sassy (voiced by Sally Field) who embark on a journey through the wilderness of the Sierra Nevada to reunite with their owners after mistakenly thinking they have been abandoned. Along with some stunning shots of the North American landscape, Homeward Bound brings to life the personalities of the pets as well as their devotion to their humans.
Shadow exemplifies the Golden Retriever loyalty, unwavering in his faith in owner Peter (Benj Thali) and his determination to return to him. Chance captures the bully breed exuberance, with Shadow teaching him the value of his relationship with his humans and imparting wisdom in a paternal manner. With the inclusion of Sassy, the animals indeed have a family dynamic of their own, with Shadow and Sassy acting as parental figures for young pup Chance. Sassy the cat also has a touching subplot with Quentin (William Edward Phipps) which highlights the best qualities of care and compassion humans share with animals.
Shadow exemplifies the Golden Retriever loyalty
Cats & Dogs (2001)
Cats & Dogs is a fun film for a family of all ages and a good watch when in the company of firm dog lovers vs. cat lovers.
The dogs are the good guys and the cats are the bad guys. Newly adopted Beagle puppy Lou (voiced by Tobey Maguire) stumbles into the adventure he dreams of when he learns his new family are being targeted by a villainous group of cats led by Mr Tinkles (voiced by Sean Hayes). Under the mentorship of Anatolian Shepherd Butch (voiced by Alec Baldwin) Lou becomes a secret agent working for an organization of secret spy canines, protecting his family and thwarting the cats' plans to make all humans allergic to dogs.
The espionage elements to this film are ridiculously delightful and the plethora of canine characters are guaranteed to capture the hearts of viewers. The characterisation of each animal is on point and the humans' obliviousness to their pets' true natures will resonate with any child – or adult – who secretly wonders what their pooch gets up to when their backs are turned.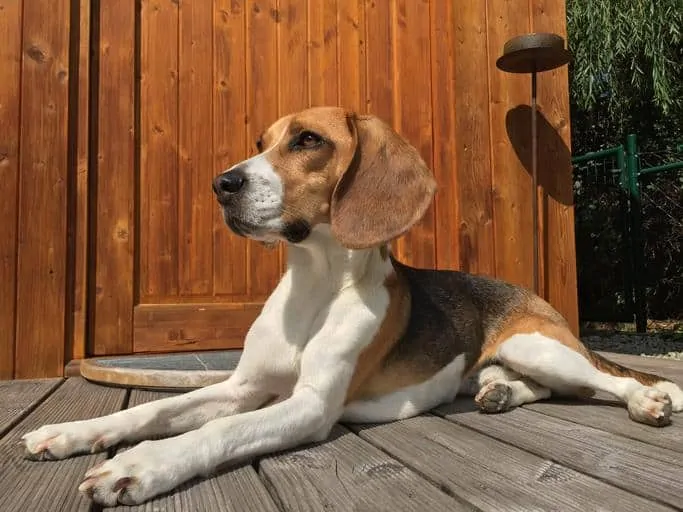 The Beagle puppies in Cats & Dogs are standout members of an adorable cast of dogs 
Beethoven (1992)
St Bernard dogs became increasingly popular after the release of Beethoven and it is easy to see why, as their lovable, gentle giant personas translate well on screen.
In this John Hughes film, Beethoven the dog charms his way into the Newton family after escaping from two thieves who are stealing dogs from pet stores for unethical animal experimentation. Beethoven at first seems to be both a blessing and a curse. He helps the children overcome their problems at school, even saving young Emily's (Sarah Rose Karr) life when she falls into a swimming pool. However the destructive antics of the St Bernard prove a source of dismay for George Newton (Charles Grodin) who finds himself shunned by the family when they instead pour all of their attention into the new family dog. It is gladsome to see George slowly warming to Beethoven throughout the course of the film as he begins to appreciate the big dog's even bigger heart and loyalty to his family.
The film culminates with the Newton family rescuing Beethoven after he is taken by Dr Varnick (Dean Jones) and ends with a touching scene of all the rescued dogs sheltered in the Newton family home. The odd couple relationship between George's character and Beethoven is entertaining and the film's villains are so unlikable it is impossible not to cheer when the dogs get their revenge.
Beethoven's lovable nature slowly wins the heart of Newton family patriarch George
Lassie Come Home (1943)
Sale
The first film in a series of sequels and remakes to feature the titular Rough Collie, Lassie Come Home, like Homeward Bound, showcases the unbreakable bond between a boy and his dog and how no amount of distance can separate them forever.
It is a classic, timeless feature that has become one of the most popular dog movies of all time. Set in Yorkshire during the Depression era, young Joe Carraclough (Roddy McDowall) is devastated when his parents have to sell their beloved Collie to the antagonistic Duke of Rudling (Nigel Bruce) after the family are hit with financial struggles. Even after being taken to Scotland, however, Lassie refuses to be parted from her owner and embarks on a perilous journey to return to the Carracloughs, encountering a number of dangers but also a number of kind characters who provide her with care.
The final scene in which Lassie and Joe are finally reunited is a famous moment in the history of cinema. It is both wholesome and triumphant, as Lassie has travelled so far and finally reached her destination even with a limp in her step. Watching Lassie's travels from Scotland back to Yorkshire is a nice nod to the origin of the Rough Collie breed, who were originally used in Scotland and Northern England as herding dogs.
Lassie has helped make Rough Collies popular choices for family pets
101 Dalmatians (1996)
Sale
It is impossible to watch this film and not fall in love with all one hundred and one Dalmatians.
101 Dalmatians is a live-action remake of Walt Disney's 1961 animation based on Dodie Smith's 1956 novel The One Hundred and One Dalmatians. Although the animals do not talk in this version, they don't need to. Their personalities and characteristics translate so well on screen it is hard not to include them as cast members. Perhaps it is the unquestionable charm of the puppy, but having so many small spotted dogs sharing the screen together is enough to melt the coldest of hearts.
Not only does this film have an ensemble of adorable pooches but Cruella de Vil (Glenn Close) is easily one of the most insidious villains ever produced by Disney, acted brilliantly and easy to hate. She is scary, diabolical and entertaining. The film's climax, which sees the animals get a measure of revenge on Cruella as she pursues the escaped Dalmatian puppies, is well presented and satisfying. The dogs really do feel like members of the family in this adaptation as well, with owners Roger (Jeff Daniels) and Anita (Joely Richardson) stopping at nothing to find their stolen dogs. The scene in which Pongo and Perdy enact a mirroring marriage ceremony of their own is incredibly sweet, as is their initially disastrous attempt to play matchmaker between their owners.
The twilight bark sequence is a highlight of the film as Dalmatian parents Pongo and Perdy communicate with the dogs of Britain 
Turner and Hooch (1989)
The buddy cop comedy duo of Scott Turner (Tom Hanks) and Dogue De Bordeaux Hooch works well on screen and the film feels like a cohesive story that Hooch adds to rather than detracts from.
Like Beethoven, Turner and Hooch tells the story of a reluctant dog owner who slowly comes round to his canine companion as both of them teach each other a few lessons about loyalty and friendship. Police officer Turner is dismayed when he ends up in possession of destructive bully breed Hooch after his original owner – and Turner's friend – Amos Reed (John McIntire) is murdered by money launderers. Despite not thinking much of each other at first, the duo quickly learn to cooperate as they pursue a case together to solve the murder of Amos as well as the money laundering operation in Cypress Beach, California.
The film takes a dramatic swerve at the end with an ending that is guaranteed to make you cry as Hooch heroically sacrifices himself to save Turner's life. Watching a now distraught Turner frantically trying to save the dog he originally detested feels as though the film comes full circle, right down it's penultimate scene in which Turner now lives with girlfriend Emily (Mare Winningham), her dog Camille and Hooch's newborn puppies. It is a moment of much needed hope that lifts the film up once more after Hooch's devastating death, as his miniature prepares to step up and fill his father's paws.
Hooch's legacy lives on through his and Camille's puppies
Marley & Me (2008)
Sale
This is a tearjerker guaranteed to make you want to cuddle your dog and never let go.
Marley & Me is the journey of owning a dog, beginning during the puppy years and ending on a sombre note when an aged Marley has to be euthanized and is buried by his family underneath a tree in their back garden. It is not just the journey of Labrador Retriever Marley, though, that translates so well on screen. The humans in the film also complete their own journey, growing with Marley from idealistic newlyweds to middle-aged parents struggling with the stress of family life. John (Owen Wilson) and Jenny Grogan (Jennifer Aniston) experience a number of relatable turmoils that almost pull the family apart, including job dissatisfaction, postpartum depression and miscarriage. Their journey together is reflected in Marley's adventures throughout his life, showing how he holds the family together despite, at times, threatening to drive it apart.
If there ever was a film whose purpose is to make you appreciate your dog, it is this one. The family's final goodbye to Marley, particularly John's, is utterly heart-wrenching. It becomes apparent in these moments that Marley is much more than just a dog. Not only does this film entertain but it also teaches us to savour every moment we have with our canine companions as their time is so much shorter than our own.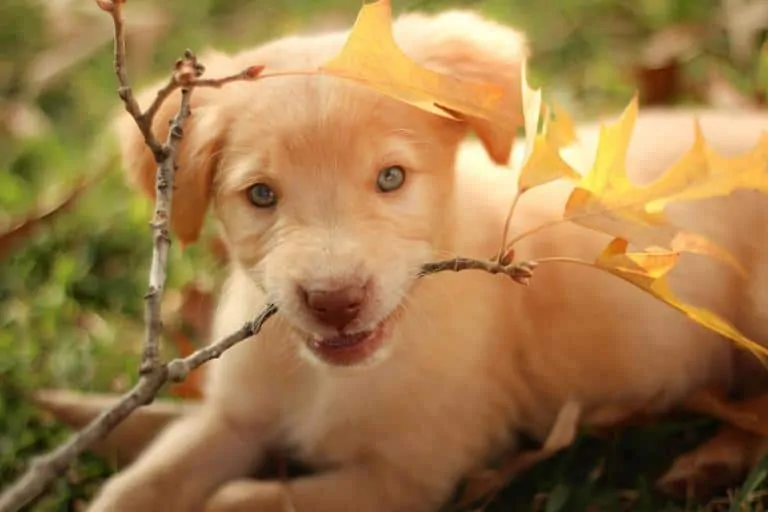 Marley proves he is an irreplaceable member of the Grogan family
All Dogs Go To Heaven (1989)
This animated musical fantasy is a vibrant spectacle of light-hearted comedy and touching drama with a philosophy that is hard for anyone who has experienced the purity of a dog's love to dispute.
All Dogs Go To Heaven tells the story of wily German Shepherd Charlie (voiced by Burt Reynolds) who escapes from Heaven after being murdered by his former friend Carface (voiced by Vic Tayback). After making his way back to Earth, Charlie reunites with best friend Itchy (voiced by Dom DeLuise) to protect young orphan Anne-Marie (voiced by Judith Barsi). The trio come together to form a strange sort of family that pulls at the heartstrings of the audience as well as teaching the characters vital lessons about love and compassion.
Set in 1939 New Orleans, the film is a dazzling ensemble of jazz music and animation and captures the spirit of the city perfectly. It makes for a perfect setting for the hijinks of Charlie, who undergoes a sort-of redemption arc as he learns the error of his old, careless ways thanks to the kindness shown to him by Anne-Marie. The message that all dogs are inherently good and worthy of a place in Heaven is a comforting thought that is hard to refute, though Charlie's character does numerously. His final act of self-sacrifice for Anne-Marie is the perfect finale, showcasing the goodness in all of us and suggesting it is never too late to do something kind for another person.
Charlie the German Shepherd undergoes a redemption arc that proves he is worthy of a dog's guaranteed place in Heaven
Lady and the Tramp (1955)
This is a Disney classic with a musical unity that is charming and delightful.
Lady and the Tramp is a love story between pampered American Cocker Spaniel Lady and mischievous stray mutt Tramp, whose paths cross after Lady flees from her upper middle class family when she is left alone with neglectful Aunt Sarah (voiced by Verna Felton). The two embark on a series of mishaps, including an iconic scene in which the two dogs share a plate of spaghetti as they are serenaded to Bella Notte at Tony's Restaurant. In fact Lady and the Tramp is so exemplary it is featured in another Disney dog film, the 2000 live-action sequel 102 Dalmatians.  
A classic film featuring an 'opposites attract' romantic plotline with a cartoon canine twist, Lady and the Tramp touches on some interesting subjects such as dogs often being replaced in families when a baby is born and having to restructure the family system. Lady (voiced by Barbara Luddy) proves herself in her fierce determination to protect the baby even after she is banished to the outdoor kennel. The closing scene in which Tramp (voiced by Larry Roberts) is shown as an official member of the family and father to Lady's puppies is a happy ending that leaves the door open for the 2001 sequel Lady and the Tramp 2: Scamp's Adventure, which explores the new family dynamic in Lady and Tramp's household.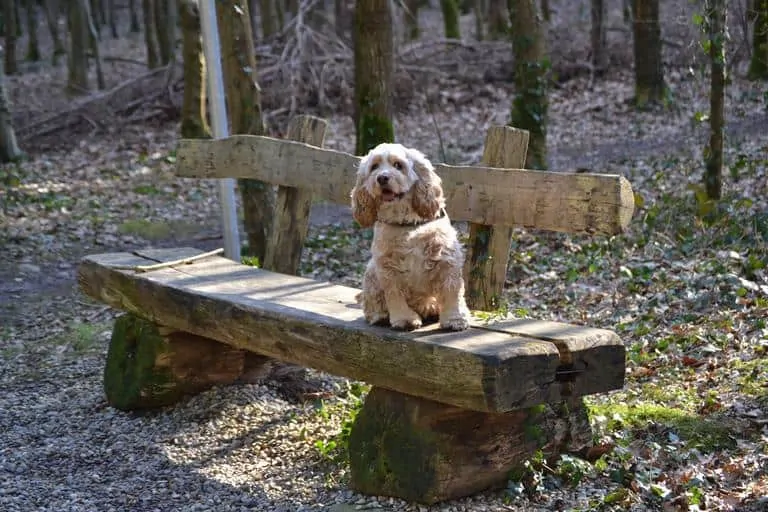 Lady and Tramp's star-crossed romance is now considered a Disney classic 
My Dog Skip (2000)
My Dog Skip is a fascinating look into 1940s Mississippi and how much a positive relationship with an animal can change a child's life for the better. It is a film for the lonely children whose best friends are/were their dogs.
Willie Morris (Frankie Muniz) reflects on his childhood as a lonely nine year old boy, whose life improves after being gifted a Jack Russell Terrier named Skip. Helping him overcome bullies as well as pushing him to make friends, Skip proves an irresistible charmer to all of the townspeople. His friendly nature make him a popular figure in town and, during the film's climax wherein Skip fights for his life after being attacked by moonshiners, all of his family and friends are gathered around him with unconditional love and support.
This film is hard to watch at times due its grounded realism but it only adds to the film's credibility. Skip has the wholesome charm of a Jack Russell and shines in all of his scenes. His relationship with Willie is one of mutual growth akin to Marley and Me, as human and dog learn from each other respectively.

Charming Jack Russell Skip befriends all of the townspeople in 1940s Mississippi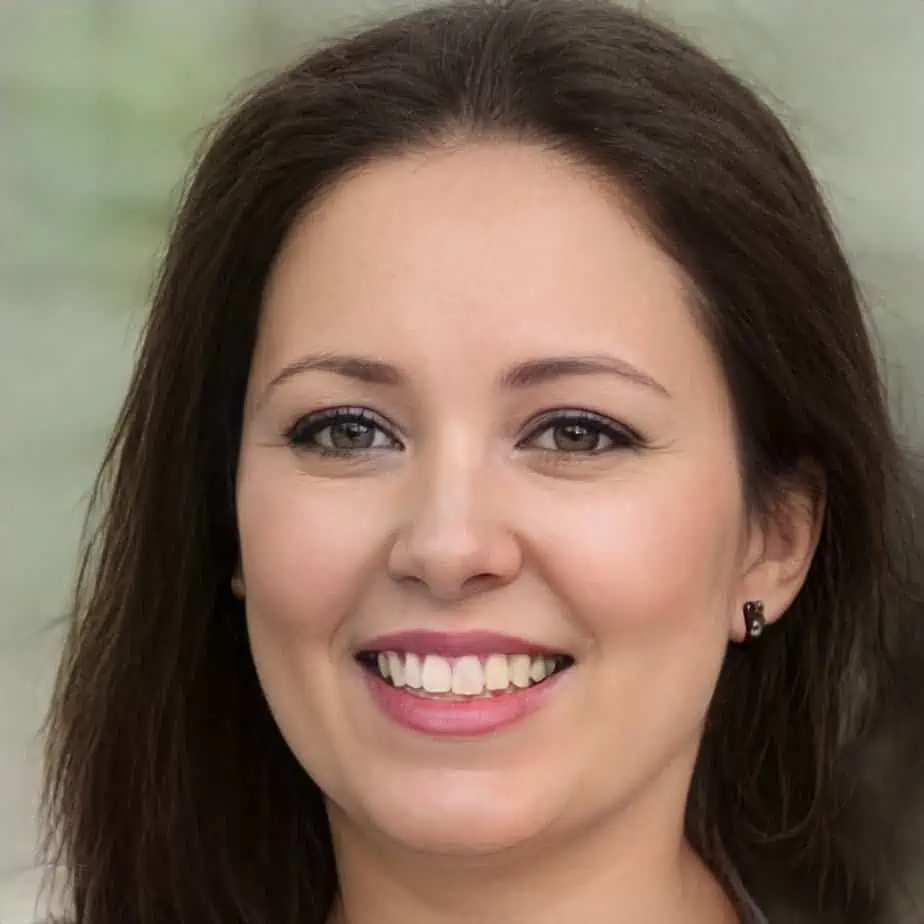 Jen Jones is a professional dog trainer and behavior specialist with more than 25 years of experience. As the founder of 'Your Dog Advisor' and the 'Canine Connection' rehabilitation center, she applies a holistic, empathetic approach, aiming to address root causes rather than merely treating symptoms.
Well known for her intuitive and compassionate approach, Jen adopts scientifically-proven, reward-based methods, encouraging positive reinforcement over punishment. Jen specializes in obedience training, behavior modification, and puppy socialization. Her innovative methods, particularly in addressing anxiety and aggression issues, have been widely recognized. Jen has worked with many of the world's leading dog behaviorists and in her free time volunteers with local animal shelters and rescue groups.