There is something ethereal about owning a dog that looks like a wolf. Wolf-looking dogs are both gorgeous and whimsical, leaving you feeling a little badass each time you walk down the sidewalk or enter the gates of the local dog park with your powerful, wild looking pup.
So if you've tapped into your Game of Thrones alter-ego and decided to get yourself a wolf-like sidekick, chances are you'll want a really cool name to go along with that really cool new dog of yours.
And that's where we come in. Sure, you could look at any old list of names that cover "cool sounding dog names", but these wolf names below aren't just for cool dogs. The wolf names we've compiled for you are wolf names that are perfectly, and purposefully, suited for dogs who look like wolves.
After all, dogs are descendants of wolves, right? That means that whether you have a Husky, a German Shepherd, a wolf-hybrid, or even just a little chihuahua, you have a reason to give your dog a cool wolf name.
But before we begin, let's talk a little about picking your dog's name.
Did you know that studies suggest dogs tend to learn their names quicker when their names have only two syllables? That's right! This means that names like Riley or Rover, for example, will stick with your dog quicker than short names like Max or longer names like Dihliahla.
Not only that, but the name you give your dog will also reflect a little bit (or a lot a bit) on who you are as a person.
Curious? Keep reading.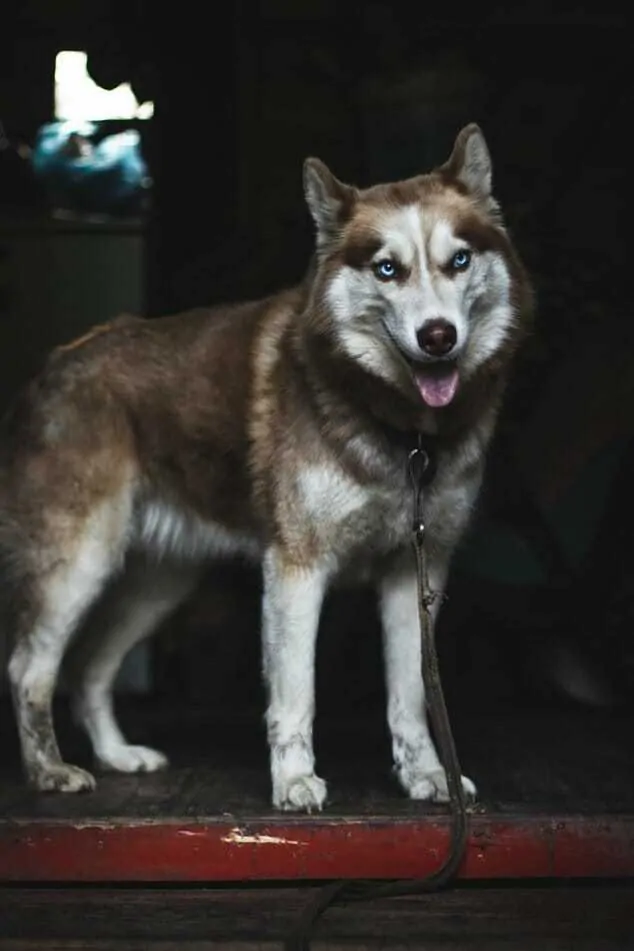 Give your gorgeous girl a powerful wolf name. 
Names that Mean Wolf
Always a good starting point, this is a list of names that mean wolf in various popular languages and cultures.
Adolfo – Noble Wolf in Latin
Beowulf – Intelligent Wolf in English
Conan – Wolf in Irish
Connery – Wolf Farmer in Celtic
Connor – Wolf Lover in Irish
Eyolf – Lucky Wolf in Norwegian
Gonzalo – Wolf in Spanish
Lupo – Wolf in Italian
Ulrich – Female wolf in English
Tamaska – Mighty wolf in Native American
Wolfgang – Son of the wolf in German
Woolsey – Victorious wolf in English
25 Female Wolf Names – For Female Dogs
Female wolf names should be strong, powerful, and feminine all in one. These famous wolf names below are created with your wolf dog in mind and built to show the grace, beauty, and power behind those stunning, cunning, womanly eyes.
Do you have a lovely lady wolf-looking dog in need of a female wolf name? Then take a look at these 25 female wolf names below.
Meiko
Luna
Zelda
Yuki
Twilight
Sumeria
Aria
Elm
Rae
Nikita
Rain
Dawn
Athena
Fern
Juneau
Montana
Cheroke
Queen
Raksha
Sierra
Tempest
Una
Nyanuke
Moro
Feather
25 Male Wolf Names For Male Dogs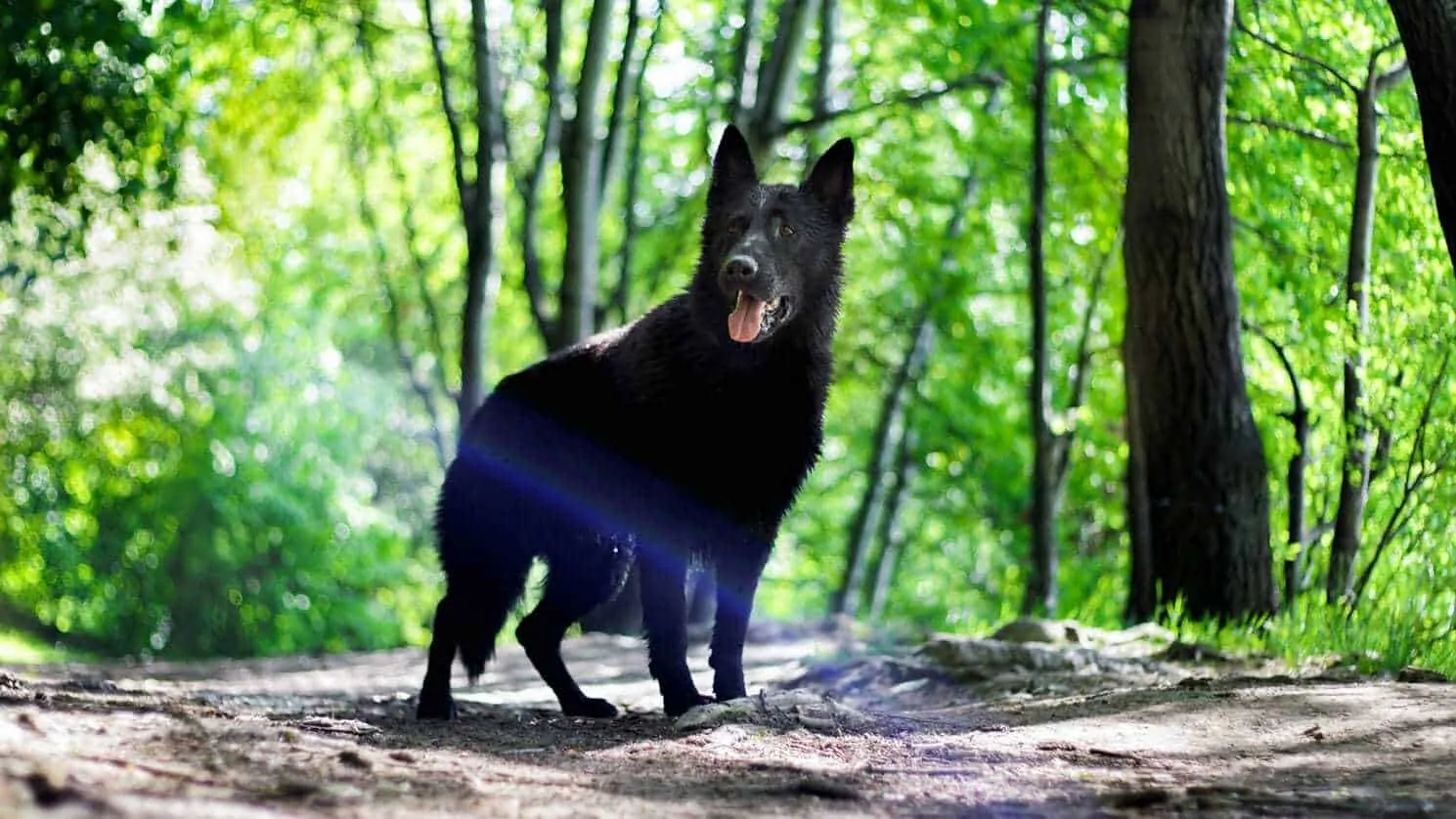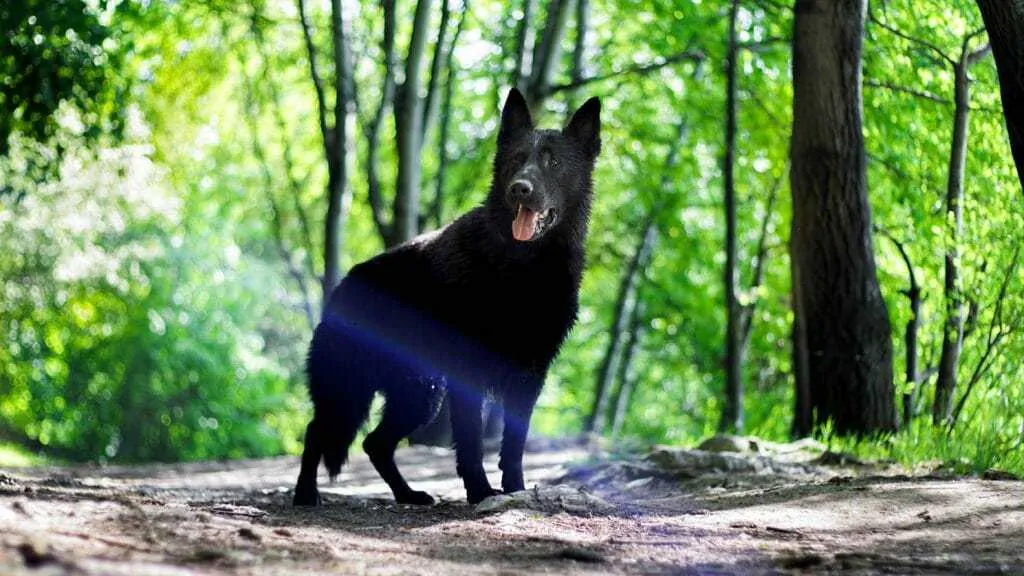 A strong, wolf-like male dog deserves a strong, masculine name.
We love masculine sounding names for any male dog, but we especially love these male dog names for dogs who look like incredible, powerful, muscular wolves.
Of course, keep in mind that there are no rules when it comes to naming your dog, so if you have a female dog, a male dog, or even a dog that looks nothing like a wolf, you still may find one of these 25 male wolf names that mean wolf below perfectly suited for your pooch.
What do you think?
Apollo
Dixon
Echo
Alpha
Gandalf
Hunter
Bane
King
Loki
Rocky
Timber
Cedar
Totem
Beowulf
Lupus
Rafe
Skoll
Akela
Lupin
Raksha
Wilder
Ryder
Padfood
Rama
Kodi
25 Unisex Wolf Names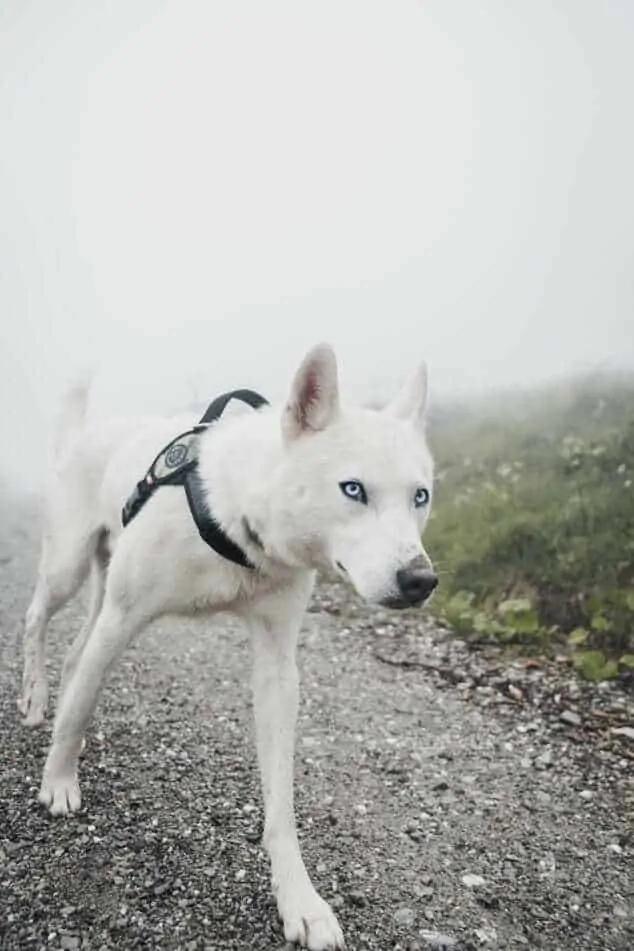 We love names that work for both male and female wolf looking dogs. Do you?
Unisex names are perfect for the dog owner who might not have become a dog owner just yet, but still wants to be proactive.
Perhaps you've already gone through the motions of dog proofing your house, bought the leash and harness, set up your dog's bed, bought all the toys, and prepared your friends and family for your furry new arrival.
Now all you need is the dog!
If you are planning on getting a dog but don't know yet if your dog is going to be a male or female, then maybe you'll want to consider unisex names.
I don't know what it is, but ever since I was a wee child I have always loved unisex names. I enjoy the fact that, on paper, there is some mystery about the gender of the person or dog based on their moniker and I like that you can't immediatly judge based on sex.
I also get that most people don't think too hard about that sort of thing and really just like the way a name sounds so let me get off this weird, and probably unrelatable tangent I'm on and let's take a look at these totally perfect unisex names for dogs who look like wolves.
Lovett
Cub
Radolf
Forest
Moon
Koda
Uwais
Zev
Asher
Clover
Firefly
Fox
Maple
Lynx
Sterling
Shale
Talon
Jasper
Ridge
Sequoia
River
Falcon
Alder
Kodiak
Sage
25 Cool Sounding Wolf Names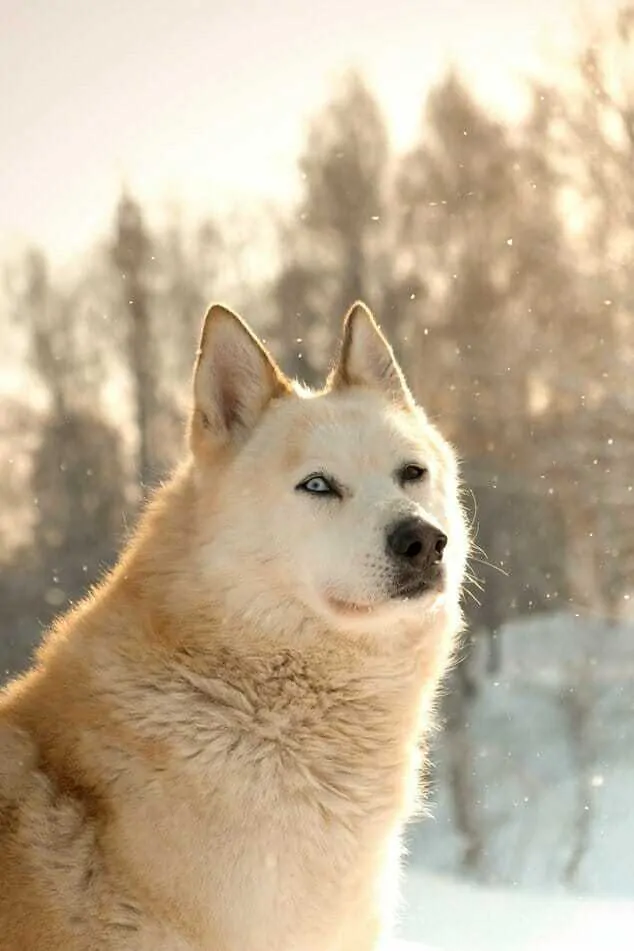 Dogs who look like wolves are effortlessly cool, and so are these cool sounding famous wolf names. 
Let's face it. Dogs who look like wolves are already effortlessly cool, so it's kind of a no-brainer that you would want to bestow upon this ridiculously rad dog a name of equivalent coolness.
Behold, here are 25 names for famous wolf looking dogs that are so cool you'll have to wrap yourself in a feather duvet to keep from freezing each time you say them.
Phoenix
Lotus
Ivy
Savannah
Rowan
Jay
Mavi
Zephyr
Nova
Halcyon
Lark
Dusty
Whisper
Mavis
Ember
Rye
Saffron
Twany
Wolf
Adara
Langa
Lebone
Nicco
Blaze
Orion
25 Wolf Names For White Dogs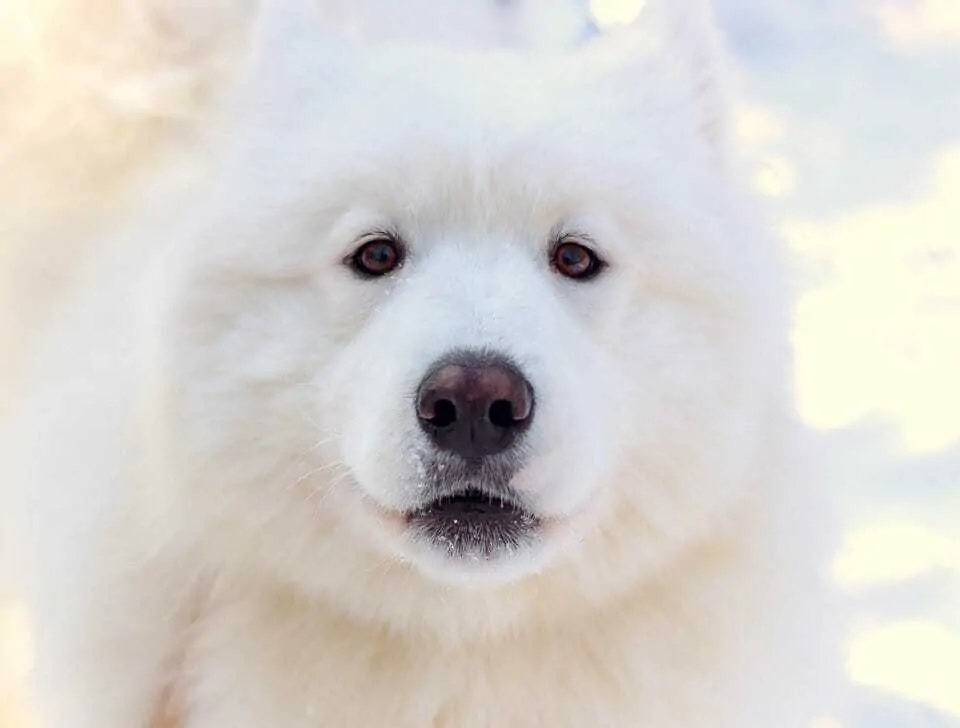 Give your snowy white wolf dog a name as pure as a noble wolf. 
White dogs are magical looking already, but white dogs who look like wolves are even more enchanting – the noble wolf!
Give your snow-white wolf dog a name that perfectly suites his or her flawless white coat by choosing one of these 25  perfectly pure wolf names for white dogs who look like wolves.
Alaska
Snow
Eskimo
Star
Lightening
Misty
Igloo
Angel
Celeste
Aurora
Dove
Ivory
Casper
Anjo
Comet
Sirius
Bolt
Blizzard
Elsa
Marshmallow
Frozen
Ice
Snowball
Snoopy
Faye
25 Wolf Names For Black Dogs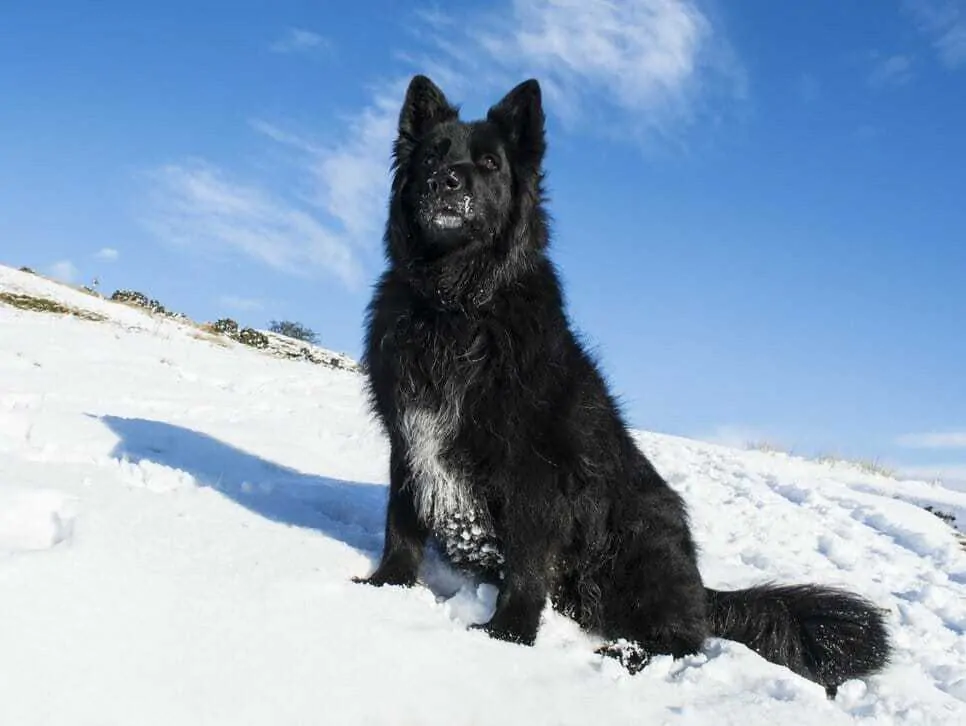 Black dogs are shrouded in myth and mystery, and we think their names should be too. 
Black dogs, and black dogs who look like wolves especially, are shrouded in myth and mystery and we love the idea of unique dog names for black dogs that tie into this ancient, spell-binding mythology.
Here are 25 wolf names for dogs that look like wolves and dogs that are as black as the midnight sky.
Elvis
Tux
Darth
Eclipse
Onyx
Flint
Ashes
Pepper
Jett
Thunder
Kuro
Maverick
Nisha
Orpheus
Bear
Raven
Scout
Velvet
Wednesday
Cinder
Ninja
Shadow
Slate
Brandy
Java
25 Tough Sounding Wolf Names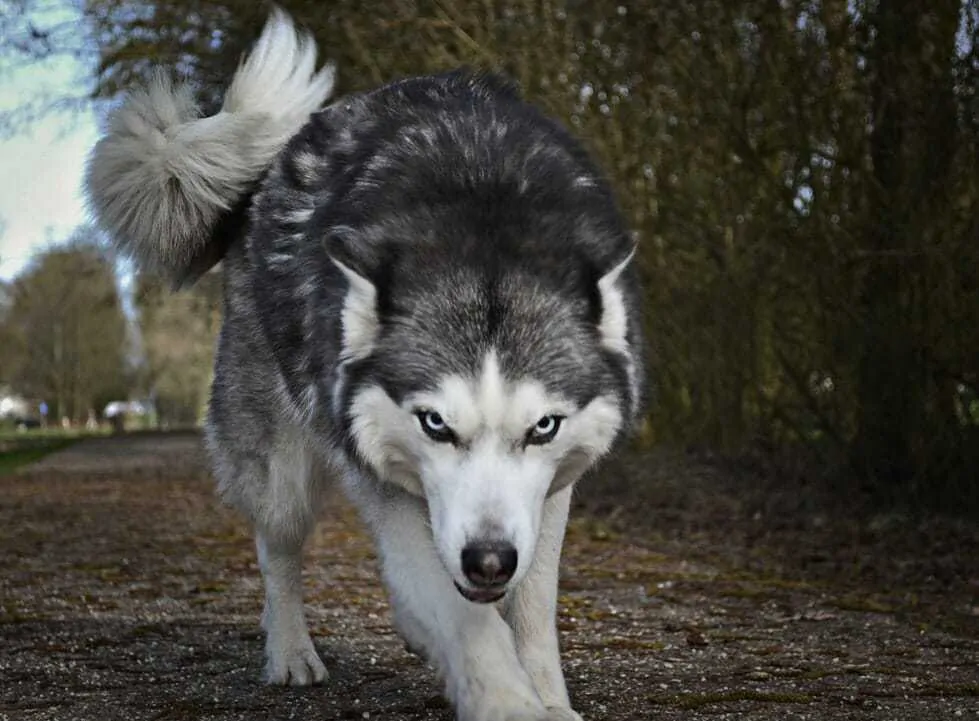 Wolf dogs look tough off the bat, and we love the idea of tough sounding dog names to go along with that look
Wolf looking dogs don't need tough sounding names to come across as tough, but in case you want to double up on the toughness, we've got you.
Even if your dog is the sweetest, biggest baby nugget to ever walk this earth, you still may totally love having a tough sounding name for him.
Besides, we like the idea of giving tough names to sweet dogs, especially when those sweet dogs look totally tough on the outside when they are really soft and sweet on the inside. Kind of like an M&M.
Whiskey
Cujo
Claw
Arrow
Scar
Demon
Ghost
Axel
Bronx
Chopper
Fang
Bruiser
Tyson
Spider
Nitro
Brick
Ajax
Knox
Villain
Bandit
Cosmo
Vadar
Vortex
Jafar
Knight
25 Wolf Names For Small Dogs That Look Like Wolves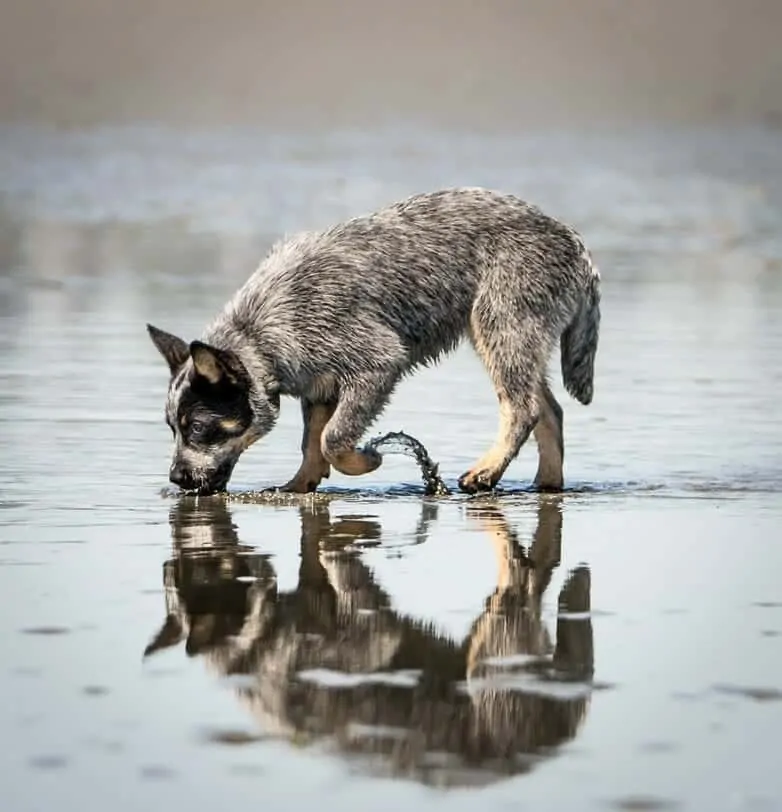 A wolf name for a little dog? Stop it. You're killing us with cuteness overload.
A wolf name for a little dog? Stop it immediately. You're killing us with cuteness overload. Perhaps your dog is a wolf-looking puppy who only weighs a few pounds but will one day grow up to be a big, wolfy wolferton.
Or, maybe your pooch is teensy tiny and will stay this way for all his days. Regardless of why you want a small sounding wolf name, we have got you covered with these 25 totally adorable and totally wolf-tastic wolf names for small dogs.
Peanut
Hobbit
Stitch
Scrappy
Pip
Cubby
Cricket
Mouse
Baby
Shorty
Bean
Runt
Mowgli
Little Wolf
Socks
Bitty
Foxy
Domino
Munchkin
Teacup
Olive
Cricket
Short Stack
Pebbles
French Fry
25 Wolf Names For Big Dogs That Look Like Wolves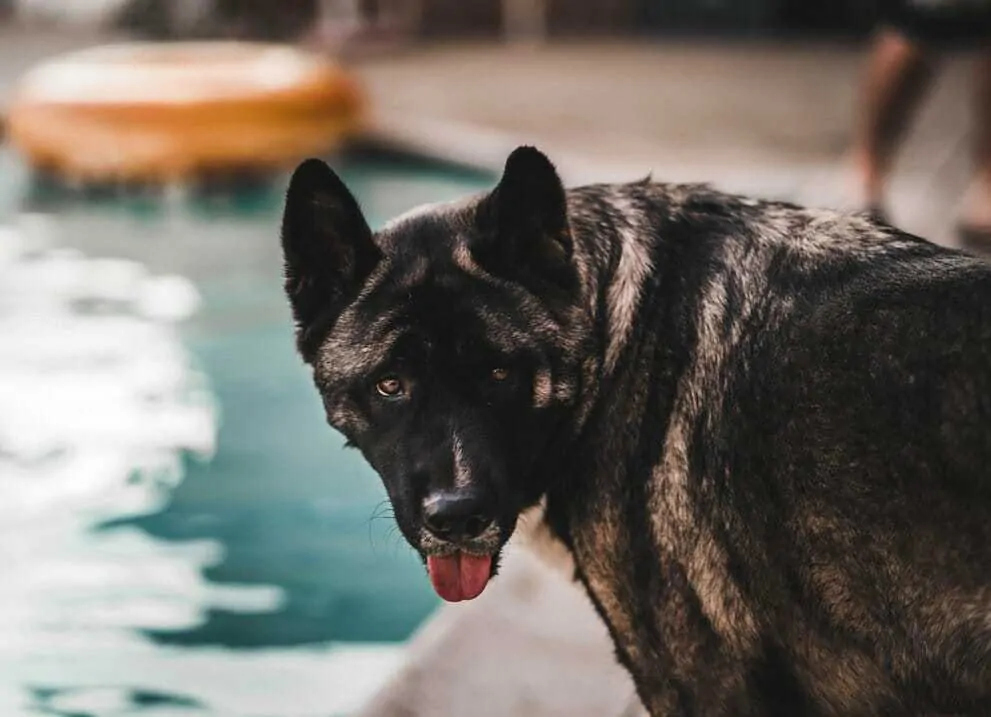 Doesn't your big, wolf-looking pup deserve a big, wolf-like name?  
Is your dog both wolf-like and massive? Then why not bestow upon him a name that is just as large and wolf-like as he?
We love giving super huge dogs super huge names. You know what else we love? Giving super small dogs super huge names. (Insert cool sunglasses guy emoji here).
So, if you have a tiny dog that looks kind of like a wolf (or not) and you just want to give him or her a supersized name, then this is the list for you.
Of course,  if you have a really big dog who looks totally like a wolf (or not) and want to give him a big, badass sounding wolf name, then this is also the list for you.
You are welcome.
Diesel
Boss
Mammoth
Hercules
Jumbo
Tank
Avalanche
Big Mac
Truck
Tundra
Chief
Mountain
Zues
Bruiser
Everest
Whopper
Giant
Goliath
Maximus
Kong
Moose
Attila
Thor
Sarge
Shrek
25 Wolf Names For Dogs With Blue Eyes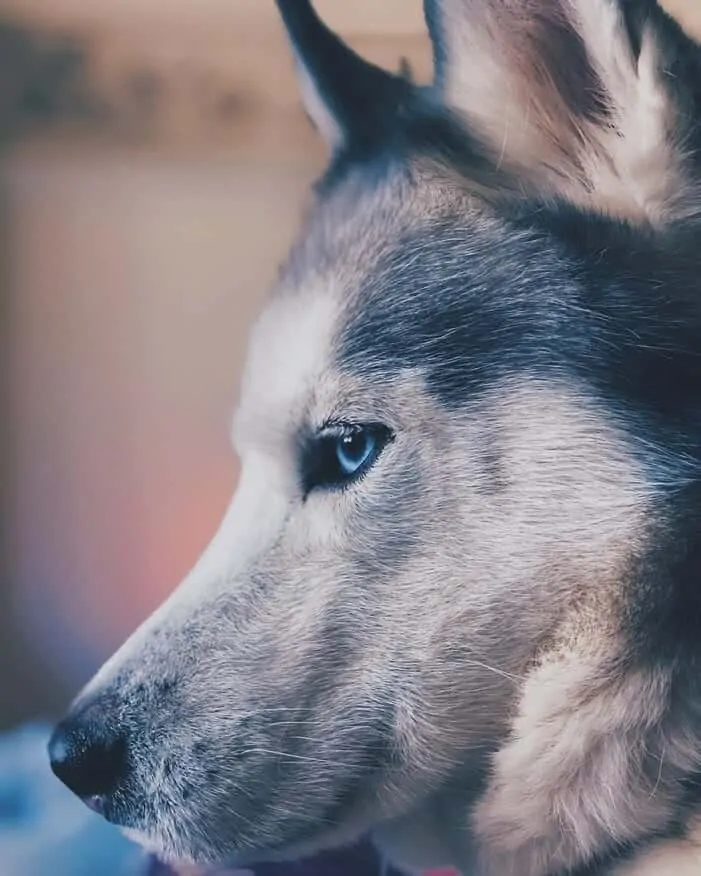 Dogs with blue eyes are show stoppers. Give your blue-eyed dog a name that suits his blue-eyed beauty.
We aren't trying to pick favorites we swear, but is there really anything as stunning as a dog that looks like a wolf and also has blue eyes? We think not.
Dogs with blue eyes are show stoppers for sure and we love the idea of giving your blue-eyed wolf dog a name that suits his or her blue-eyed beauty.
That's why we've scoured the world over and compiled this list of 25 names for dogs who look like wolves and who also have blue eyes.
Blue
Capri
Indigo
Juno
Kai
Levi
Denim
Wrangler
Marina
Sky
Miku
Cloud
Neptune
Ocean
Peri
Rivers
Sapphire
Slate
Polar
North
Azul
Brooke
Cobalt
Arctic
Moonie
What Does Your Dog's Name Say About You?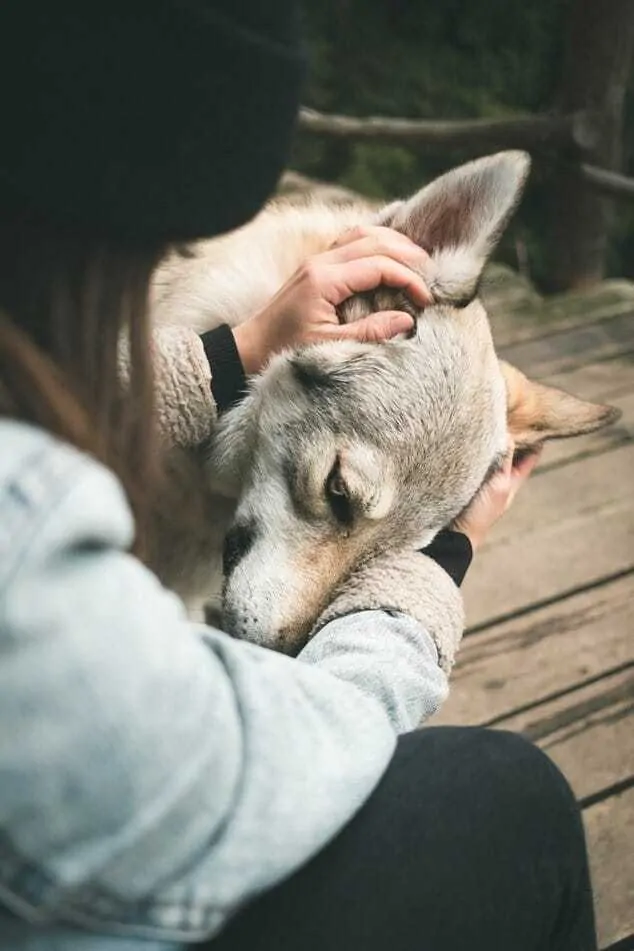 Choosing your dog's name is the beginning steps to bonding. 
Choosing your new dog's name is supposed to be fun, but did you know it also plays a major role in the bonding process between you and your new pup? That's right. Picking the right name for your dog goes beyond just giving you something to use to get your dog to pay attention to you.
The name you give your dog will trigger an unconscious sense of bonding between the two of you. Once you give your dog a name, he stops being just a dog and is suddenly now your dog. Not only that, but the name you give your dog will usually reflect somewhat on your personality, passion, lifestyle, and interests.
Growing up, all my neighborhood friends had dogs. I thought about their dogs' names recently and I realized just how interesting it was that all their dogs' names fit so perfectly in line with the personalities of each individual family.
For instance, one family across the street from me was a family of brainiacs. They were interested in science and mathematics, history, and literature. So it's no surprise they would have a Black Labrador named Lincoln, (after the great President Abraham Lincoln, of course).
And then there were the neighbors down the street, whose mother was American but raised in Japan and whose children loved Mario and all things video games. Their German Shepherd's name was Yoshi. Coincidence? I think not.
Alas, then there was my family. My parents, an archeologist and a teacher, were profoundly proud Mountain Gorilla activist who donated annually to funds to save these magnificent creatures and educated my siblings and I on the importance of rainforest conservation.
Our dog? A black Toy Poodle named Poco. (He was named after a rescued baby gorilla whom I just tried to look up and couldn't find on Google). But anyway, you get the point.
In case you don't get the point, the point is that picking your dog's name will inadvertently tell a one-worded story about who you are, what you are interested in, and the things you love.
And the things you love right now are wolf like names for your dog, am I right? So then let's dive in to 250 awesome wolf names for your new wolf-like dog!
Tips And Tricks On Teaching Your Dog His New Name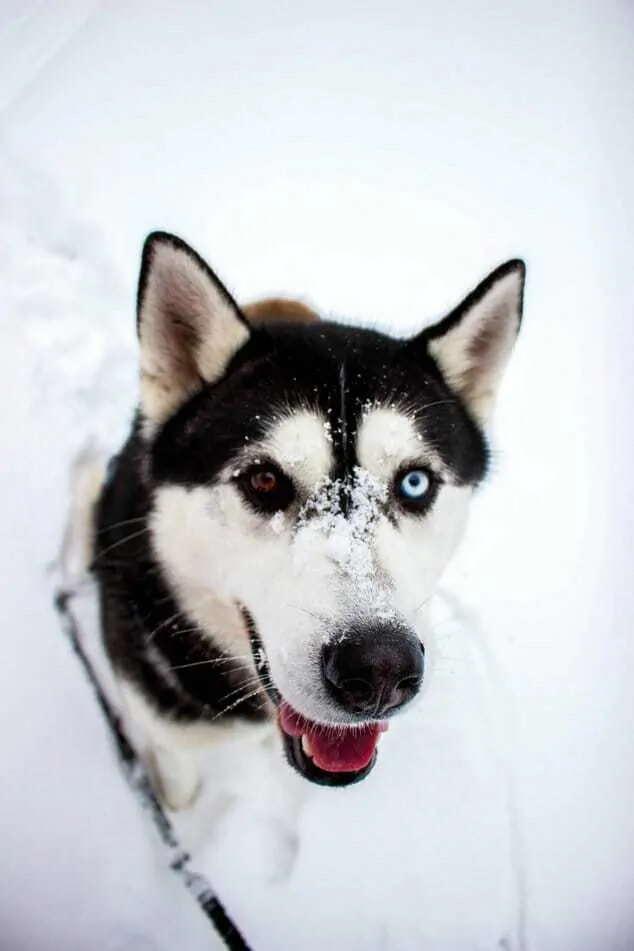 Teaching your dog his new name is one of the first training sessions the two of you will do together.
You can still teach an old dog new tricks, which means regardless of if you have a puppy or a rescue dog, you'll be able to give your new pooch the name of your dreams.
There may not be any rules to picking the perfect name for your new dog, but experts do have some tips and tricks on how you can quickly and effectively teach your dog who he is.
On average, most dogs are able to learn their names in as little as two weeks. However, if you want your dog to learn his name quicker, try opting for names that are going to be easier for him to latch onto.
As we mentioned briefly above, names with two syllables seem to be the sweet spot for doggy brains. This means names like Rufus or Bailey will be easier for your dog to learn than three syllable names like Madison (my name) or one syllable names like Rex.
Of course, this doesn't mean that you must only stick with names that have two syllables. Dogs are intelligent and can learn almost any name so long as you teach it to them the right way.
Most experts and dog trainers agree that positive reinforcement training is the best and most effective tool one can use when teaching a dog anything really, and this includes teaching your dog his name.
You should also keep in mind that teaching your dog his new name is likely going to be one of the first training exercises the two of you do together, so it should be taken as an opportunity to build a trusting bond with one another.
Using positive reinforcement like using training treats and praise will help your dog to associate his name with something positive and will therefore ensure he is more likely to come when called by this name.
So, how do you begin teaching your dog his name? Start by saying your dog's name to him and, when he looks at you, give him a treat. Repeat this process over and over. As you progress, try moving farther away or going into another room and calling his name. When he comes, praise him and give him a treat.
Avoid using your dog's name when you are scolding him, especially early on. If you are in the process of teaching your dog his name and he as a potty accident in the house, for example, the last thing you want to do is use his name in a negative way by saying "No, Fido. Naughty!" This could teach Fido that his name is something negative, and could mean that next time he hears it he will associate it with something bad.
Also, please don't name your dog Fido. I beg of you.
So, did you fall in love with any of these wolf-sounding dog names on the list above? Or do you know of any other cool names that mean wolf we may have missed? We would love to hear from you! Drop us a line in the comments below with your thoughts or other wolf name suggestions!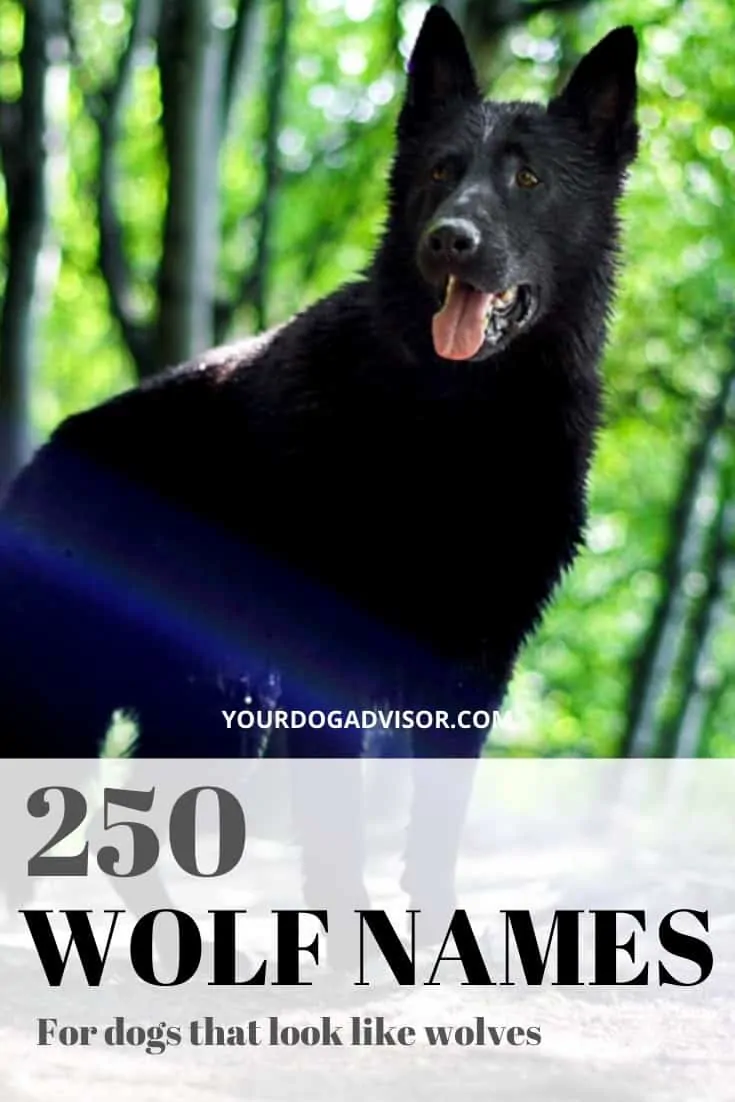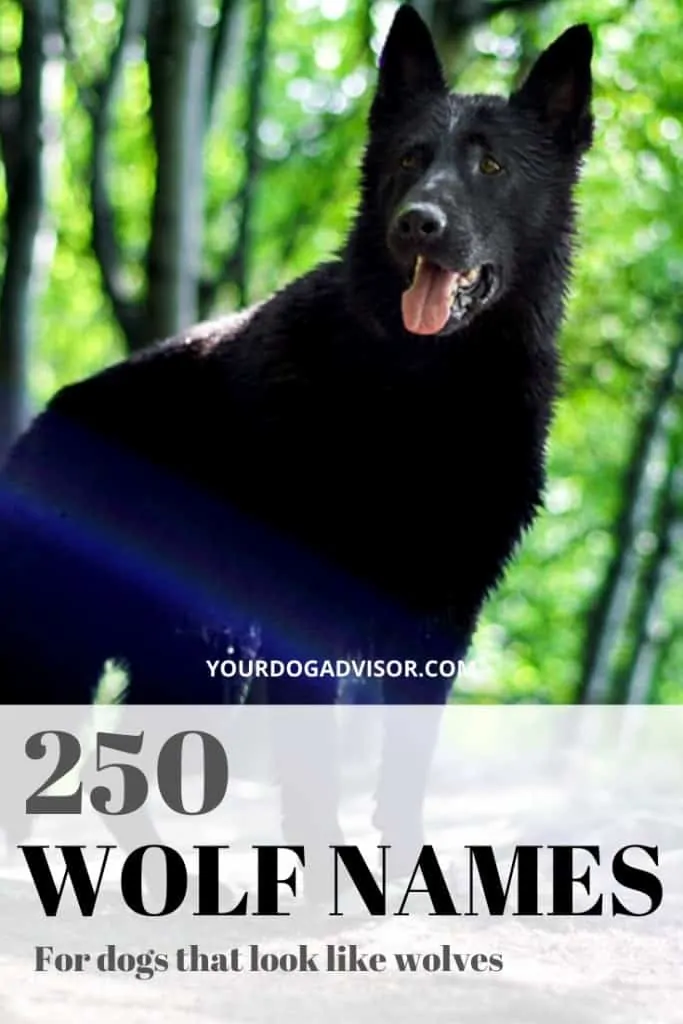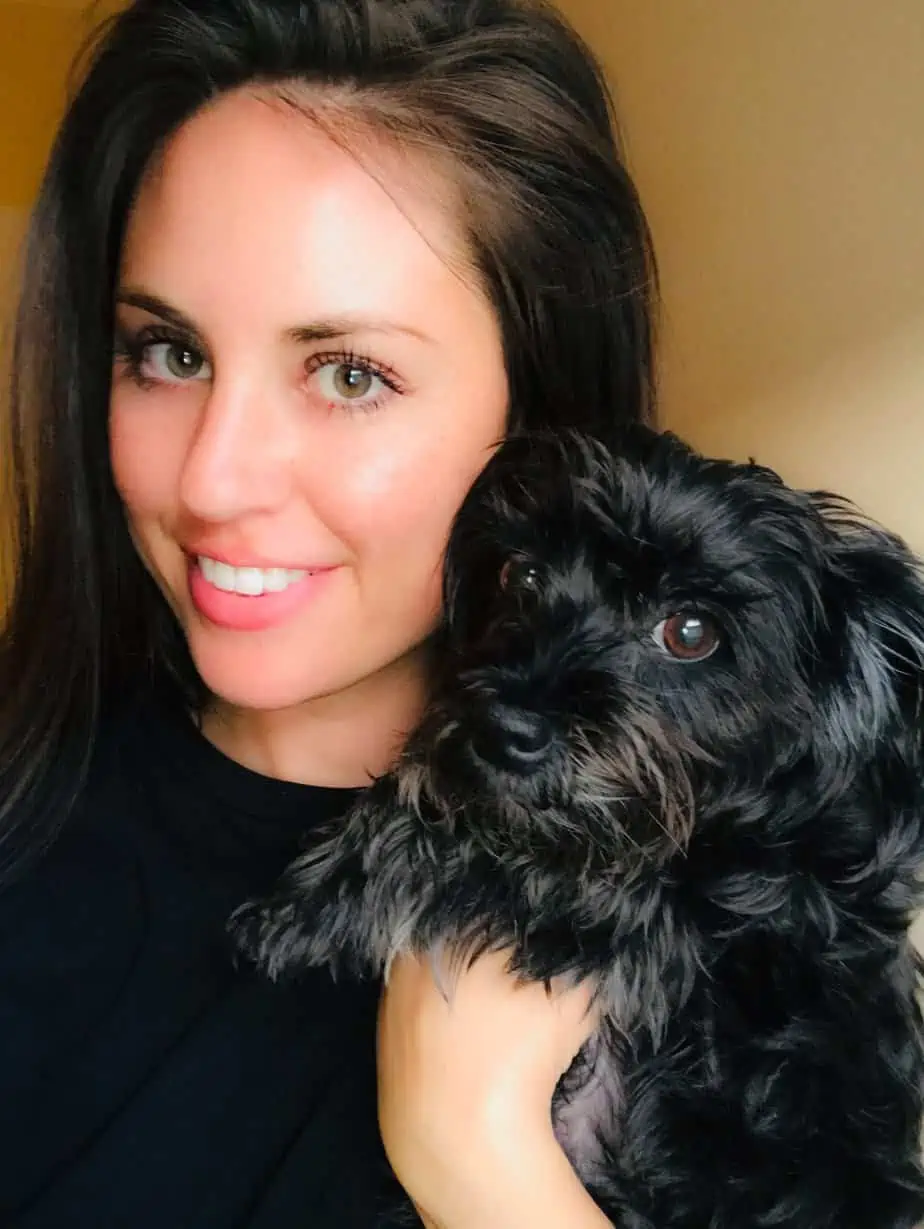 Madison Guthrie (also known as Sonny Mackenzi) is a pet care specialist and positive-reinforcement trainer who works most closely with anxious and reactive dogs. Born and raised in Littleton, Colorado, Madison developed a love for animals at an early age and spent most of her childhood outdoors rescuing stray pets and helping to rehabilitate injured wildlife.  Along with animals, Madison also developed a love for writing and music. Over the past five years, she has worked to use her passions to help the pets and pet parents in her community build stronger bonds and live happier, healthier lives together.  Currently, Madison lives in South Pasadena, California where she owns and operates Miss Madison LLC, a marketing company that focuses on helping privately owned veterinary establishments and pet care companies grow and thrive. She also works as a dog trainer at My Dog Spot, which is an award-winning pet care and training establishment in Pasadena, California.