The more we learn about dogs and their nutritional needs, the more we dog parents come to realize just how important a good, healthy diet is for our canine counterparts.
Let's face it. Dogs rely on us for pretty much everything, and it's entirely up to us to keep them healthy, happy, and well fed. Luckily for us, finding good, quality dog food for our fur kids has never been easier.
There are so many different types of dog foods to choose from, so whether you have a picky eater, a senior dog, a dog who only eats wet food, or a pooch who eats like a vacuum cleaner, you're set.
Still, there is a type of dog food that is relatively new to the dog food marketplace and has many of us curious. That's right – we're talking about freeze dried dog food.
But what exactly is freeze dried dog food and is it healthy and safe for your dog? Let's find out.
What Is Freeze Dried Dog Food And Is It More Healthy For Dogs?

More and more owners are turning to this type of dog food as a premium and user-friendly source of nutrition to keep their dogs healthy. 
Freeze dried dog food is becoming increasingly popular amongst health-conscious and time-savvy dog owners, and it's no wonder. Afterall, this magic meal eats like raw food and stores like kibble.
Not only that, but this type of dog food makes it easy to feed your dog a high-quality raw diet while at the same time offering you much friendlier storage and travel options that you don't have with traditional raw or wet dog foods.
So, just what is freeze dried dog food and how does it differ from dehydrated dog food?
Well, while freeze dried and dehydrated dog foods are relatively similar, the dehydrating part is what makes them stand apart.
Dehydrated dog food is created with heat and the process typically changes the raw food's overall structure, which has raised some controversy.
Freeze dried dog food, on the other hand, is created by freeze drying which removes the moisture while keeping the food's structure intact, leaving you with raw dog food that is (for the most part) made with quality ingredients, meats, fats, and carbs and is completely dehydrated to improve shelf life without the use of preservatives.
Most of these dog foods contain fresh ingredients like turkey, fish, lamb, beef, and more. It also might include fresh vegetables like carrots, sweet potatoes, and sometimes grains like brown rice.
The food is first cooked then freeze-dried before being sealed in air-tight packaging. When properly sealed and stored, freeze dried dog food can last for up to one year without spoiling. Most of this type of food is meant to be rehydrated with water before it's served, giving your dog all the pleasures and benefits of eating a raw diet.
So, why choose this type of food for your dog over raw dog food? Many dog owners like freeze dried dog food not only for its health benefits, but also for it's storage life and how well it travels.
In fact, I know owners who prefer to feed their pets fresh raw food daily but will purchase freeze dried dog food for travel purposes. Yes, this is a great dog food to bring with you on a road trip or to even keep in your pet's emergency kit.
But is this kind of dehydrated dog food really healthy? Actually, yes. While it may not necessarily be more healthy than other quality raw dog foods or high-quality kibble, it can be just as healthy depending on the brand you buy.
At its source, freeze dried dog food is really just raw dog food that has been dehydrated, so it offers the same nutritional benefits as raw dog food does.
With that being said, there are pros and cons to feeding your dog freeze dried dog food, which we'll take a look at below.
Let's Talk About The Pros And Cons Of Freeze Dried Dog Food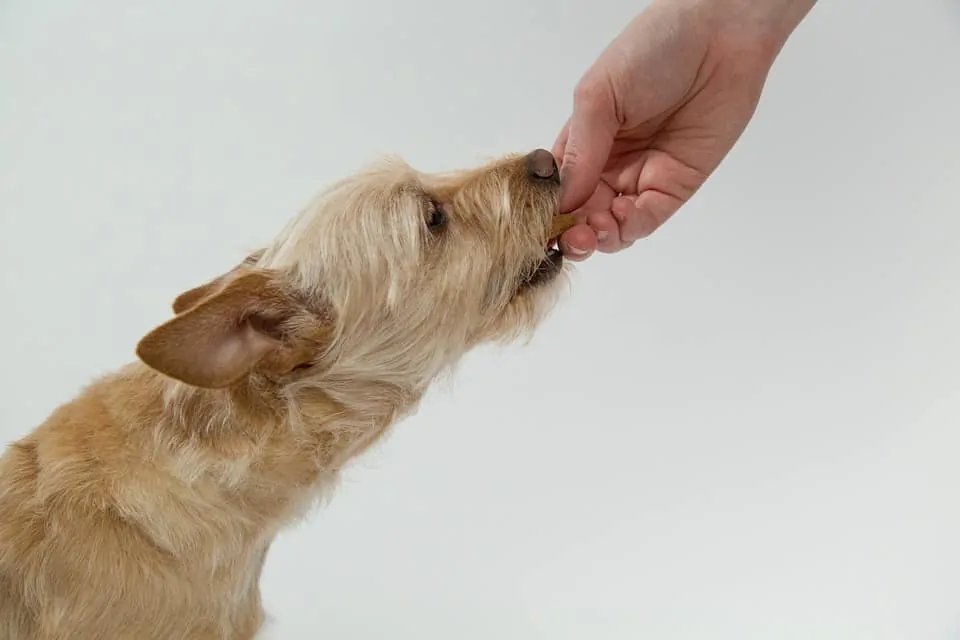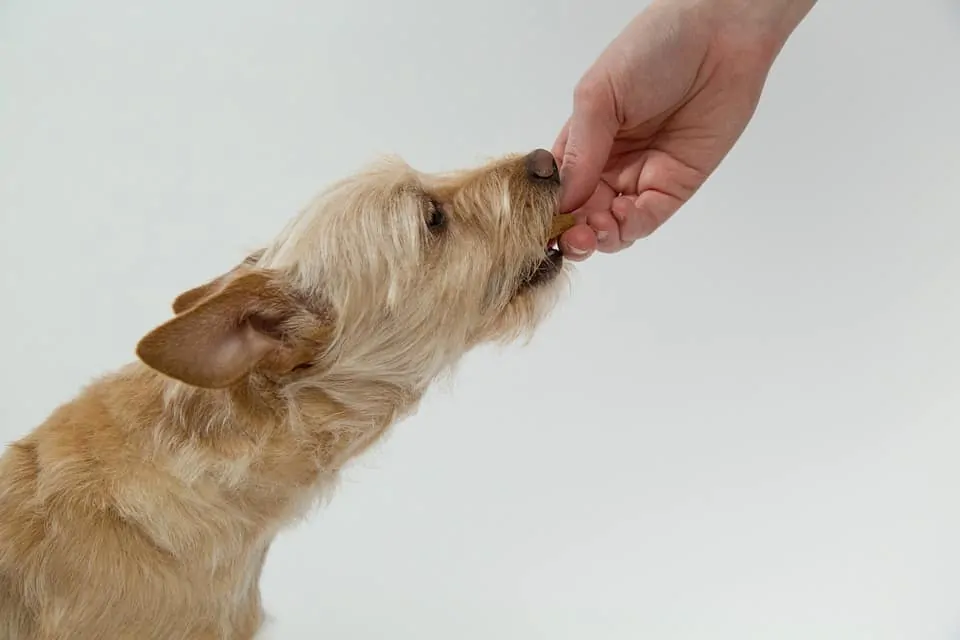 While some dogs enjoy freeze dried dog food, not all dogs will do well with it. 
Many dogs enjoy freeze dried dog foods and many owners prefer it to raw food as it's so much easier to store. Still, we should mention it's not cheap dog food.
Quality and price aside, not all dogs and owners will do well with this type of dog food and we encourage you to consider the pros and cons of this type of dog food before you invest in it.
Let's begin with the pros.
Pros of Freeze Dried Dog Food 
It is easy to travel with
It has a long shelf life
It is considered raw or minimally processed
It almost always contains the highest quality ingredients
Cons of Freeze Dried Dog Food
It is one of the most expensive food options for dogs
It may not offer key nutrition your dog needs and is sometimes best for supplementation. (Check labels if you are not sure)
It may be difficult to find in some pet retail stores
How Long Does Freeze Dried Dog Food Last And How Should It Be Stored?

When stored properly, this freeze dried food lasts longer than wet or raw dog food. 
As we discuss above in our pros list, one of the great things about freeze dried dog food is its shelf life.
Once it is packaged, you can store your dog's freeze dried food in a cool, dry space for up to 12 months.
However, once it's opened and exposed to the elements, freeze dried dog food will deteriorate more quickly. Even then, it still lasts longer than raw food and does not need to be refrigerated.
Some brands may go bad before others, so make sure you read the package details for specific 'best by' dates to ensure you don't feed your dog spoiled food.
Tips On What To Look for In Quality Freeze Dried Dog Food

Your dog's food plays a huge role in his overall health, so make sure you pick out the best quality dog food available. 
Regardless of if you are feeding your dog kibble, raw food, or freeze dried dog food, it's important to understand your dog's nutritional needs.
All dogs need a balance of proteins, carbohydrates, fats, and vitamins and minerals to stay happy and healthy. Furthermore, puppies, senior dogs, and dogs of different sizes need certain foods specified for their age, weight, and activity level.
When looking for the best quality dog food, we suggest looking for foods that are made with all the good ingredients that support a dog's overall healthy lifestyle.
For the healthiest dog, look for freeze dried dog foods that:
Contain a high level of omega fatty acids
Are free of any additives like artificial colors, flavors, or preservatives
Source their meats from countries with high quality control standards such as the United States, Australia, Euprope, Canada, and New Zealand.
And remember, not all freeze dried dog foods are intended to be full meals. Many are mixers, toppers, or supplements so be sure to read the packages carefully so you get the product you are looking for.
Of course, one of the cons of this type of dog food is that finding a good, quality brand can be difficult, which is why we have listed some of our favorite brands below. You're oh so welcome.
Instinct Freeze Dried Raw Boost Mixers
First on our list is a freeze dried mixer or food topper. This is not meant to be a meal but can be rehydrated with water to be more filling when mixed in with your dog's regular kibble. You can also feed the dehydrated bits as treats.
The product is made with natural beef, is grain and gluten free, and is made in the United States.
Stella & Chewy's Freeze Dried Raw Dinner Patties
You already know we like Stella & Chewy's and I have personally used these raw dinner patties for my dogs. Spoiler alert – they love them! This makes for a quick and easy mealtime that everyone is happy with.
These patties come in lots of variety including beef, salmon, chicken, lamb, venison, pork, duck, rabbit, and blended varieties as well. The product is made in the USA, it's all natural, minimally processed, and can be ordered based on different ages and life stages of your dog.
Sojos Complete Natural Freeze Dried Dog Food
What we love most about this dog food is that it comes made for puppies, seniors, or adult dogs. It also comes in a wide variety of flavors and six different sizes.
This is a great purchase for those with a multi-pet household or for those with finicky eaters who want to try small batches first to find their dog's favorite.
Like many of the dog foods on this list, this product is grain and gluten free, is made with quality, responsibly sourced ingredients, and has no additives.
Buckley Liberty Freeze Dried Dog Food Topper
Buckley Freeze Dried Dog Food is again not a meal but a topper or mixer to be mixed in your dog's regular kibble or dog food so it's best to read the packaging details for full feeding instructions and amounts.
It comes in three flavors including beef, chicken, or lamb and you can order it in either 10 ounces or 20 ounces depending on what you need.
You can rehydrate this food with water for a more hearty snack or feed freeze dried pieces to your dog as a treat.
This product is also grain free, high in omega fatty acids, and is packed with 80% proteins.
Primal Freeze Dried Dog Food
This is another food product that comes in two sizes. It is 78% meat and organ tissue and is good for dogs in all life stages.
There are no additives, artificial flavoring, or other negative ingredients, and it comes in five flavors your dog is sure to love. It is made particularly to rehydrate with water so make sure you read the package for feeding instructions.
Stewart Raw Naturals Freeze Dried Dog Food
If you are looking for variety, Stewart Raw Naturals has it. Their freeze dried food comes in six different recipes and seven different size options so it's perfect for whatever kind of dog you have!
It's also a brand that has proven longevity. They use only properly sourced ingredients and the food is made here in the United States. Plus, it's packed with high fatty acids like Omega 3 and Omega 7.
This is a grain free, gluten free dog food which also makes it ideal for dogs with food sensitivities or allergies.
Steve's Real Food Freeze Dried Raw Nuggets
This is another dog food brand that comes with a pretty good variety of recipes and flavors so you shouldn't have any trouble finding the flavor your pooch will love.
Like most freeze dried foods, this product is super easy to travel with and can be easily dehydrated with water or fed dry.  There are no antibiotics or hormones and the different meat sources come from free range animals.
Vital Essentials Freeze Dried Mini Nibs Limited Ingredient Dog Food
If your dog suffers from food allergies or sensitive stomachs, then you already know limited ingredient dog food is the way to go.
Vital Essentials offers a limited ingredient freeze dried dog food for dogs with belly issues or food allergies, which we love. This product is also grain and gluten free and there are six different flavor options to choose from including beef, chicken, duck, salmon, rabbit, or turkey.
The food is made in the USA and is good for dogs of all ages – even puppies!
Northwest Naturals Freeze Dried Raw Nuggets
Here is another freeze dried dog food that comes with six different recipe options for a wide variety of choices. It contains 80% meat and organ protein and is entirely free of grains and gluten.
The Northwest Naturals Raw Nuggets are not for full meals and more for supplementation or impliment feeding or a meal topper so be sure to read the feeding instructions on how much you should feed our dog.
TruDog Freeze Dried Superfood Dog Food
We love all natural dog products, especially when it comes to their food. TruDog provides a natural freeze dried dog food that is available in two tasty flavors. Best of all, the meat is sourced from Wisconsin and the beef is all grass fed.
This food is free of grains and additives and you can easily add water to rehydrate. It is a great food option for dogs who have belly issues, senior dogs, and puppies as it is easy to digest.
Nulo Freeze Dried Raw Dog Food
This product can be ordered in two different sizes and has five recipes to choose from including beef, duck, lamb, salmon, turkey. Like many of the best dog food options on our list, this product is made with 80% meat and organs.
It also promotes the digestive tract with probiotics and it is great for dogs with food sensitivities and food allergies.
Bravo! Homestyle Complete Freeze Dried Dog Dinners
Three cheers for Bravo! Homestyle Complete. This dog food brand offers three recipes including beef, turkey, and pork and is also made with high quality veggies and nutrition-packed organs.
There are no hormones or antibiotics and the food is made in the United States. It is also grain free, gluten free, and comes in two different size varieties for your convenience.
Merrick Grain Free Backcountry Freeze Dried Meal Mixer
Merrick is a well known dog food brand and revered for its great reputation for using high-quality ingredients in their dog food. That's why we are such fans of their freeze dried products and love that this one in particular offers three flavors like Beef, chicken or salmon.
You can also order it in three size varieties. Instructions say that you can feed this to your dog as a complete meal by hydrating the food or supplement it by using it as a mixer or topper with your dog's kibble.
With that being said, we definitely pet owners to take a thorough look at the directions and make sure it is offering everything their unique dog needs to fulfil his dietary requirements.
Rachael Ray Nutrish Freeze Dried Dog Food
This is another well-known brand that's been tried and tested. While I haven't personally tried the Rachael Ray Nutrish freeze dried dog foods for my own pooch, I know people who have and their dogs love them.
You can order this food in beef or lamb flavors and it also comes in three different sizes. What we do want to note is that this product is not only freeze dried food but it is also mixed with a high-quality kibble.
This offers your dog a bit of variation in his diet, but it may not be right for every dog owner looking to jump on the raw food diet bandwagon.
It is also lower in protein than most, with 32% protein but it is grain free and gluten free with now extra additives.
Grandma Lucy's Artisan Per-Mix Freeze Dried Dog Mixer
For dogs with lots of sensitivities we like this limited ingredient veggie and fruit mix by Grandma Lucy's. This is a freeze dried mixer which is intended to be rehydrated and mixed with your dog's regular food or protein.
Please note this product does not come with protein in it and therefore it is certainly not intended to be a full meal for your dog.
Other Expert Tips On Ensuring Your Dog Eats A Healthy Diet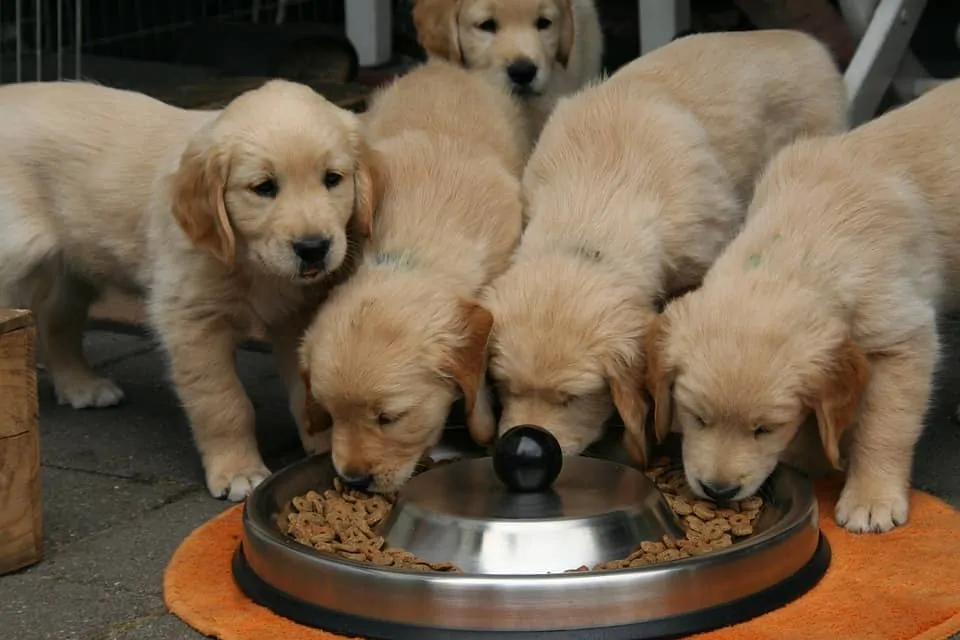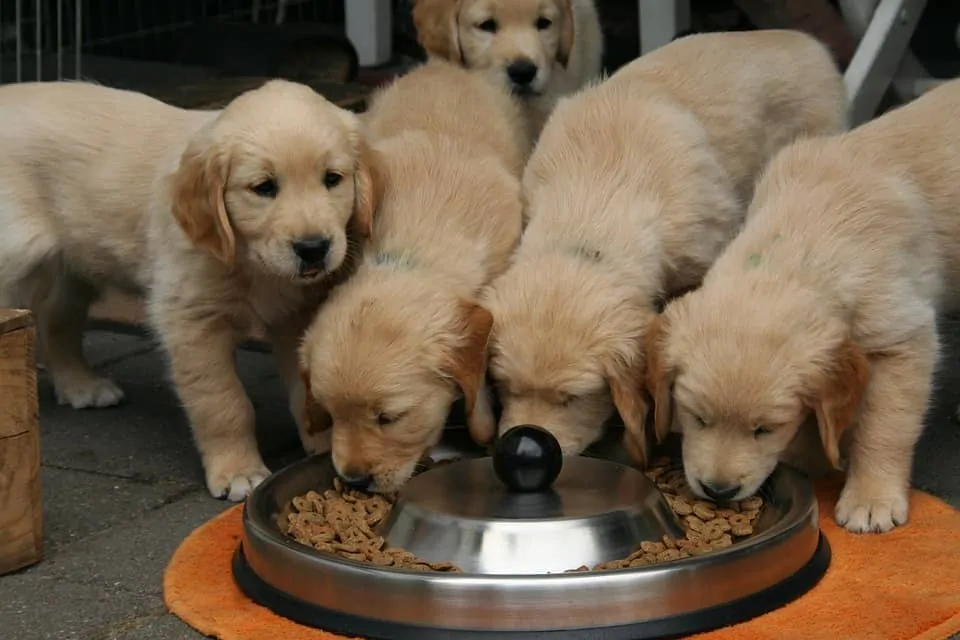 Make sure your dog is eating the right dog food for his age, weight, and activity level.
As we mentioned briefly above, dogs require a good, balanced diet to stay happy and healthy. Make sure you are feeding your dog a diet that is specified for his age, weight, and activity level.
Remember that young puppies have different nutritional needs than adult and senior dogs and that small breed dogs require more calories than larger dog breeds, and so on.
Along with a healthy, proper diet, plenty of exercise and mental stimulation will also help keep your furry friend in ship shape. And of course, you can never dish out too much love to keep your fur kid happy.
So, what do you think about freeze dried dog food? Are you interested in investing in it for your dog? Tell us your thoughts in the comments.