It's never easy watching our beloved pets get older. Larger dogs especially may find that as they age, they begin to struggle with everyday tasks like climbing stairs or going for walks.
Luckily, there are products available for those of us with aging dogs that promise to help them get around more comfortably regardless of their aging hips and joints.
And that, my friends, is where dog slings come in. I have a great deal of personal experience with dog slings thanks in part to my job as a canine care giver.
Every day around noon for the last year or so I have gone to a client's house to care for and walk their senior dog. This dog is not only a cancer survivor, but also a tripod. That's right, this BullMastiff mix only has three legs. She is fourteen years old as well, which only adds to her difficulty getting around.
Still, that doesn't mean this beautiful pup is done living and loving her doggy life. When I first started with this sweet girl, we were only able to hobble out front so she could use the bathroom. Then we would lay in the grass and she would watch the birds and bark at the mailman.
But all that changed once she got her a dog sling. Once she got into that dog sling it was as if we had shaved off five years and she was suddenly back to her youthful self. The first day of our walk with the sling we passed the front yard and went to the end of the street. A few days later, we were walking for blocks and blocks.
It was incredible watching this senior dog go from being frail and living in her last days to suddenly going back to the young dog she had once been and living like she had years in front of her. To this day, working with my sweet BullMastiff mix and her sling has perhaps been one of my most rewarding experiences working with a dog.
So it should come as no surprise to you that I am a supporter of dog slings. And if you have an aging dog and are considering purchasing a sling to help him get out and about, I want to encourage you to do so.
There are so many benefits of having a dog sling. Not only can they help senior dogs get around, but they are also great for dogs who are recovering from surgery. They help reduce back pain and orthopedic issues, and even encourage exercise for aging dogs. Best of all, dog slings can greatly increase a dog's overall quality of life by helping them get around, especially as they enter into their senior years.
Most dog slings are simply made and reasonably priced, but there are certain things any responsible dog owner should look for in a quality dog sling product before purchasing one. For your convenience, and due to my vast experience in dog sling slinging, I have listed fifteen of my favorite dog sling products for you to take a look at.
But before we dive into that list, let's talk a little bit more about what a dog sling actually is and the kinds of dogs and owners who might find a dog sling useful.
Keep reading.
What Is A Dog Sling?
A dog sling is a dog carrier designed to assist dogs who are aging, have orthopedic issues, suffer from arthritis, are recovering from a surgery, and more.
There are different types of dog slings that are specifically made for large, medium, or even small dogs. Small dog slings are typically dog carriers that allow owners to carry their aging dogs or young puppies on their shoulders. Carrier slings can also be useful for owners who travel often and want to move about quickly with their smaller dog.
And while we have listed a few carrier slings below for those of you with smaller dogs, the slings we really want to focus on are dog slings for larger, senior dogs who need help with mobility around the house or during walks.
Of course, not all senior dogs need slings but many do. Does your dog need a dog sling? Let's find out.
Why Do Some Senior Dogs Need Dog Slings?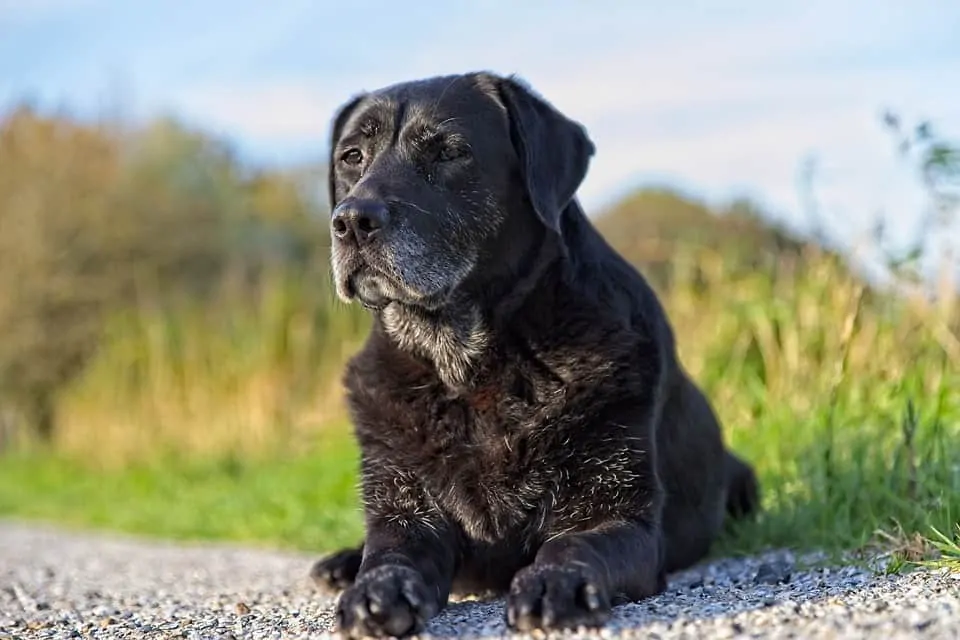 As dogs age, so do their bodies. Just like humans, a dog's bones and joints begin to deteriorate as they reach their golden years. Large dogs are especially prone to hip, bone, and joint issues as they age and may be more apt to benefit from a sling than smaller dogs, but that doesn't mean you should count your smaller dog out when it comes to using a dog sling.
Dogs of all sizes can benefit from the help of a sling, especially as they age. But it's not just senior dogs who may need a dog sling from time to time.
Dogs who are recovering from surgery may find that a dog sling helps them to get around the house or use the bathroom. A dog sling may also help dogs during post-surgery rehabilitation.
Owners who have dogs with back injuries, hip issues, or amputations may also find a dog sling useful. What do you think? Is your dog a candidate for a dog sling? And if so, what kind of dog sling should your dog use?
We understand that not all dogs are the same and your unique dog may have his own reasons for needing a dog sling. Let's talk a bit about the different kinds of dog slings available.
Are There Different Types Of Dog Slings For Different Types Of Dogs?

Dog slings are not just for large dogs. Small dogs can also benefit from dog slings, as we mentioned above.
There are different types of dog slings for different types of dogs. Some dog slings are also made for certain types of injuries or needs.
Some dog slings are made specifically for large dogs with hip or hind-leg issues while others offer full body support. Some dog slings are made for small dogs and allow their owners to completely carry their little pampered pup hands-free.
Other dog slings are created specially for male dogs or female dogs to allow them to use the bathroom as naturally as possible.
Since all slings are different and some are made for specific uses and needs, we suggest doing plenty of research and making sure the dog sling you purchase is going to be suitable for your unique dog. Make sure you also measure your dog and make sure he meets the weight specifications for each product.
Now, without further ado, here are fifteen of the best dog sling options for senior dogs.
1.LOOBANI Portable Dog Sling For Back Legs
First on our list is the LOOBANI Portable Dog Sling for Back Legs. As its name suggests, this sling is perfect for a dog's hindquarters and offers optimal hip support. It is an excellent sling for senior dogs who need a little extra help standing and walking.
The sling offers a comfortable, soft lining inside and even has reflective nylon straps for extra safe walking at night.
The straps are also adjustable straps for owners with shorter or taller dogs, so you won't have to bend or crouch to give your pup the best walk possible. This product is also machine washable but should be hung dry.
2. Furry Fido Pet Sling Carrier for Cats and Dogs
Furry Fido Pet Sling is an over the shoulder sling for owners with small dogs or cats who weigh up to 13 pounds.
The comfortable over the shoulder design allows owners to carry their senior dogs from one place to another. I actually have used this product for a dachshund in my care who enjoys going on outings but has back issues and can't walk too far, as is common for the breed.
This sling is machine washable and includes a safety clasp inside to keep dogs in place and from falling. It also offers reversible designs so it's almost like two slings in one!
3. COODEO Dog Lift Harness & Rehabilitation Sling
The COODEO Dog Lift Harness is absolutely perfect for senior dogs, disabled dogs, or dogs recovering from surgery.
It's vest-like design makes for all over joint-support and helps reduce your dog's back pain, hip pain, and shoulder pain.  The breathable material also means your dog can wear this sling for long periods of time. The straps even clip on and off to make lifting easy when necessary.
The special design of this sling means that both male and female dogs can use the bathroom as normal and the machine washable design is great for easy cleaning.
The COODEO Dog sling even comes in six sizes from extra small to double XL! Now that's variety!
4. Labra Veterinarian Approved Dog Sling For Female Dogs
No products found.
We love the Labra Veterinarian Approved Dog Sling for female dogs because, as the name implies, it's vet approved.
This is a great sling for senior female dogs with joint injuries or artritis, and more who still enjoy going for strolls through the neighborhood but need a little extra support. We also like this sling for dogs who are recovering from surgery.
The design of the Labra Dog Sling is ideal for dogs between 70 and 100 pounds and offers a fleece lining for extra comfort and adjustable straps for owners.
5. Slowton Hand Free Shoulder Pet Sling For Small Pets
This is another hands-free dog sling designed for small dogs or cats. It comes in six colors and even has a front shoulder pocket for extra storage.
The padded shoulder strap makes for a more comfortable stroll for humans and the safety hook inside the sling helps keep fidgety pets safe and sound.
This shoulder sling holds small dogs and cats who weigh up to 13 pounds.
6. Walkin' Support Dog Sling
If you have a dog in need of an all support sling then this might be the one for you. The Walkin' Support Dog Sling comes in sizes from small to extra large and has adjustable straps so no matter what size your dog is, you won't have to crouch down so they can walk easily.
Because the Walkin' Support Dog Sling offers all over support it is great for dogs with back issues, orthopedic issues, or injuries like a torn ACL. It's made with a comfortable design for both humans and dogs and even wraps around your dog's torso so it is held in place with fasteners so it doesn't bunch or wrinkle, causing chaffing or pain during strolls.
7. Pet Friendz Dog Sling For Back Legs
The Pet Friendz Dog Sling is specially designed to support senior dogs' back legs and hips. It is for larger dogs and comes in both medium and large sizes, but we do suggest you follow the measurements and weight-limit guide.
This sling has a soft inner lining for extra comfort for dogs and adjustable straps, making carrying your dog easier on you.
As a bonus, the Pet Friendz Dog Sling coms with a deshedding brush. We love free gifts! Best of all, this product is veterinarian recommended and has breathable material, making it great for extended wear and use.
8. All Seasons Dog Lift Harness
No products found.
Like many of the dog slings on this list, we love that the All Seasons Dog Lift harness comes in four colors and has a soft inner lining for extra comfort for your dog.
The sling comes with comfort, safety, and storage in mind with a light weight design that rolls up easily when it's not in use. It is machine washable and made simple, so it's great for dogs who just need a little extra support for walks or getting around the house.
We should note that the straps are not adjustable but the sling is extra long for easy lifting and maneuvering of larger dogs.
9. Pick For Life Dog Sling
The Pick For Life Dog Sling is Ideal for senior dogs who hip joint issues in the back. It has a soft fleece lining for comfort during walks and it keeps owners in mind by providing easy grip handles on the straps for easier and more comfortable carrying of heavier dogs.
This is a great dog sling for female dogs and allows them to go to the bathroom as usual. It also works for male dogs but owners should be careful to watch that their male dogs are able to potty easily.
If there is a potty accident on the sling, don't worry. This product is machine washable.
10. Oiyeefo Dog Sling For Back Legs
The Oiyeefo Dog Sling comes in four sizes and ranges from small to extra large. It's great for senior dogs with back issues but focuses primarily on the hindquarters, like the dog sling listed above.
Reviews state that this sling is great for senior dogs, dogs with mobility issues, or dogs recovering from injury or orthopedic issues. It focuses on the hips and is great for helping your dog get around the house, climb stairs, or just go for a simple walk down the block.
There is a wide velcro lining that wraps around your dog's torso and back for extra support and safety and a soft padded interior for extra comfort.
This dog sling can be worn for long or short periods of time and has adjustable straps for owners. It also rolls easily for storage.
11. Labra Veterinarian Approved Dog Sling For Male Dogs
We love vet approved products which is one of the many reasons we have listed the Labra Veterinarian Approved Dog Sling. And yes, there is another Labra sling listed above, but what makes this sling different is that it is ideal for male dogs.
It is held higher up on the belly so male dogs are able to use the bathroom as naturally as possible. The straps are adjustable for easier walking for humans and they include reflective straps for safer night walks. The chest strap also offers extra support for your pup so that the sling isn't slipping during walks and stays in place.
As always, we suggest following the measurements and weight guides to ensure you get the best dog sling for your dog.
12. Lepark Dog Sling With Handles
Another vet approved dog sling we recommend is the Lepark Dog Sling with Handles. This sling is made with both dogs and human comfort in mind. It is built for larger dogs who weigh between 75 to 100 pounds and comes with a removable padding handle for owners to make carrying easier.
The dog sling includes a soft inner lining that supports the middle of the torso and is great for male or female dogs, allowing them to use the bathroom naturally during walks.
Keeping the Lepark Dog Sling is easy as it is machine washable but please note that you cannot put this sling in the dryer and it must be hung to dry.
13. YUDODO Dog Sling Carrier For Small Dogs
Sale
The YUDODO dog sling is another sling we love for small dogs or cats. It comes in two size varieties as well, with the small size catering to pets who weigh up to five pounds and the medium size ideal for pets up to ten pounds.
The hands-free design makes it easy for owners who are on the go often and have small senior pets, pets with orthopedic issues, or simply small pets who prefer to be carried.
We love that the sling comes in six colors, has an adjustable shoulder strap, and is made with high quality leather and mesh materials.
It is breathable, soft, and comfortable for both you and your pampered pooch.
14. COODEO Dog Lift Harness And Recovery Sling
As COODEO Dog Lift Harness and Recover Sling's name suggests, it is a recover sling specially designed for senior dogs or dogs recovering from injury or surgery.
It is made with a secure vest design so there will be no slipping or bunching, keeping your pet safe during walks or roams around the home.
We love that this dog sling offers full body support to dogs who may be in pain or recovering and that it is comfortable and safe enough to be worn all day. This means you only need to put it on once and take it off once, so your pet doesn't have to go through the discomfort of having the sling applied each time he wants to go potty.
The COODEO Dog Lift Sling is great for male or female dogs as it allows them to use the bathroom naturally on walks as well.
15. PetSafe Solvit Carelift Dog Harness
Last but not least, we reccomend the PetSafe Solvit Carelift Dog Harness for dogs who really need that full body support during walks.
This is a great dog sling for senior dogs or dogs with orthopedic issues, hip issues, or who are healing post surgery.
The support handles and over the shoulder harness holder make it easy for owners with larger dogs to get around and there is also extra padding in the lining for pet comfort, and extra padding on the handles and shoulder for owner comfort. Nice!
This heavy-duty dog sling is machine washable and works for both male and female dogs for when they are outside and need to use the bathroom.
Best of all, the PetSafe Solvit Sling comes in small to large sizes and provides support from chest to hip. It is breathable and doesn't cover your pet's entire torso, making it great for warmer climates as well.
Chest and hip supports, breathable and comfortable for warmer climates
How To Go About Picking The Right Dog Sling For Your Dog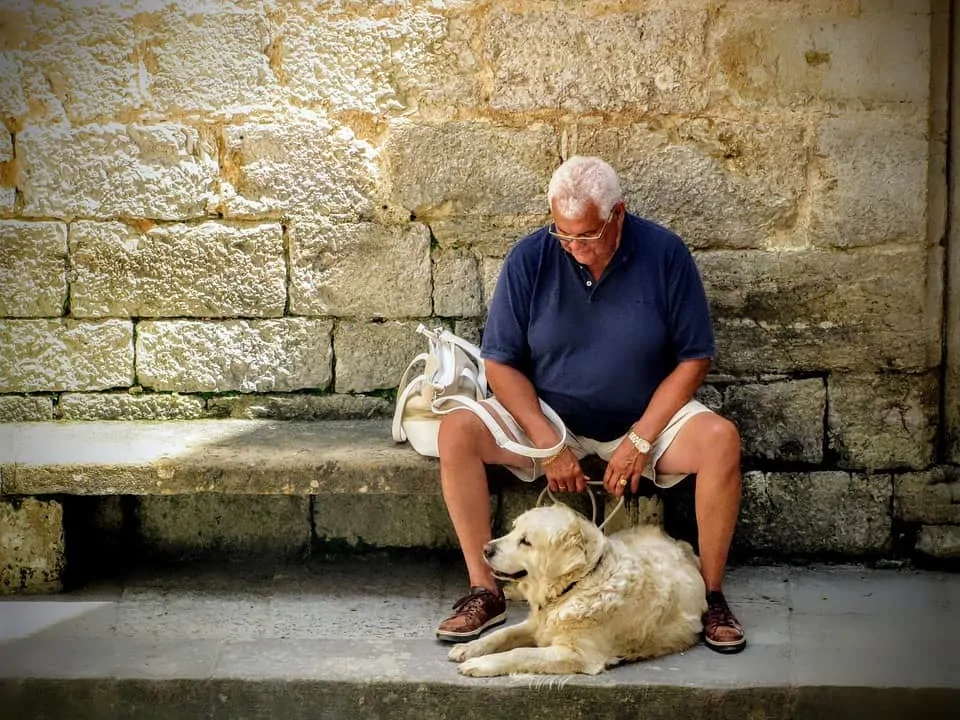 Remember that not all dog slings are made the same. What kind of dog sling does your dog need? 
Before purchasing a dog sling, make sure you know what you are getting the sling for and what you hope to accomplish with your dog sling.
Does your senior dog need a little extra support during walks? Or does your dog need a dog sling that offers full body support? Is your dog a tripod? Is your dog recovering from surgery? Do you have a small dog who prefers to be carried most places?
The answers to these questions will play a role in which dog sling you choose for your dog. It's also important to make sure you measure your dog and keep his weight and mobility issues in mind so you can get a dog sling that is durable enough to hold him.
If you aren't sure which type of dog sling would be best for your dog, you can always ask your veterinarian. Your vet will be able to guide you in the right direction and help you choose the best dog sling for you.
Has a dog sling helped change your dog's life? Tell us your dog sling stories in the comment section below.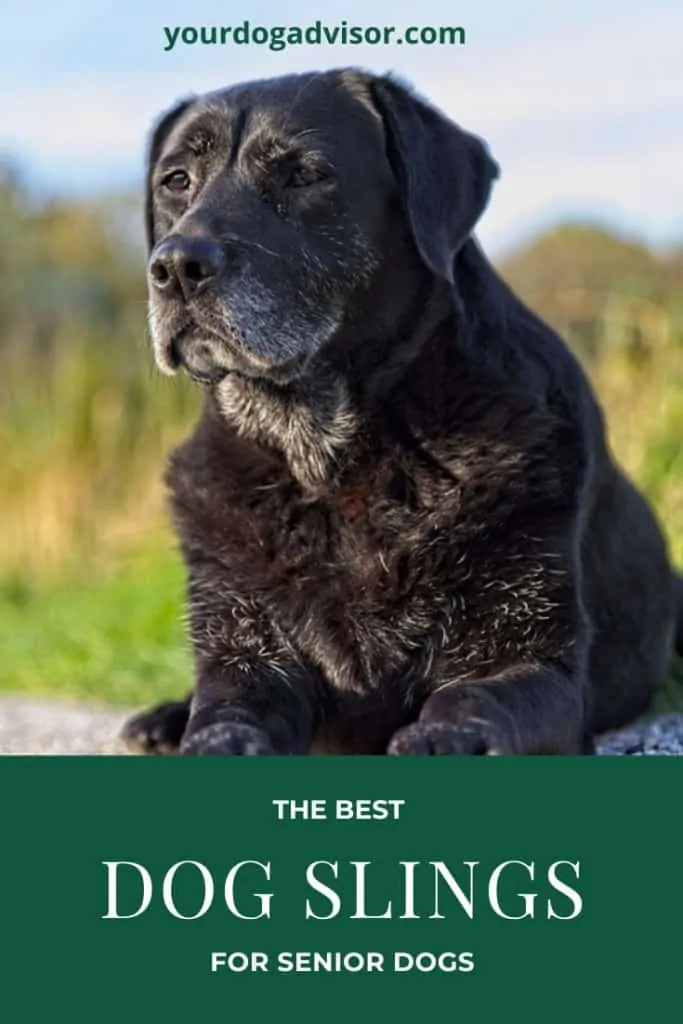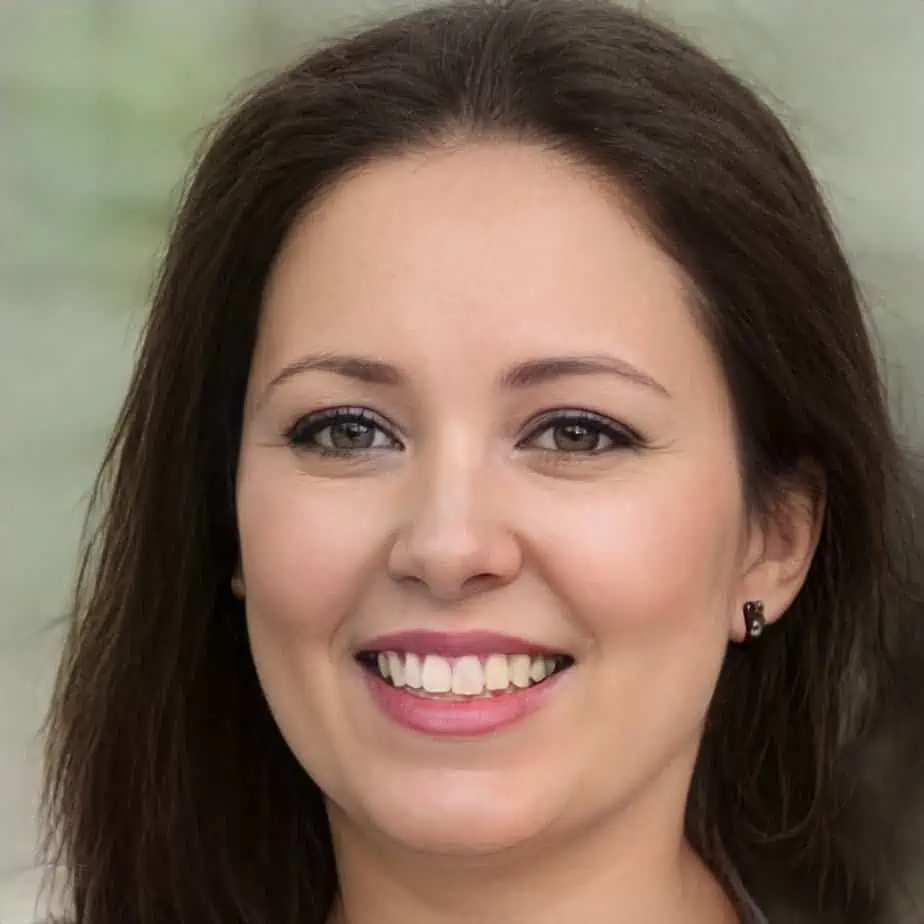 Jen Jones is a professional dog trainer and behavior specialist with more than 25 years of experience. As the founder of 'Your Dog Advisor' and the 'Canine Connection' rehabilitation center, she applies a holistic, empathetic approach, aiming to address root causes rather than merely treating symptoms.
Well known for her intuitive and compassionate approach, Jen adopts scientifically-proven, reward-based methods, encouraging positive reinforcement over punishment. Jen specializes in obedience training, behavior modification, and puppy socialization. Her innovative methods, particularly in addressing anxiety and aggression issues, have been widely recognized. Jen has worked with many of the world's leading dog behaviorists and in her free time volunteers with local animal shelters and rescue groups.