There's almost nothing as nerve racking as opening your front door and having your dog shoot out past your legs towards a busy street when you were least expecting it. Trust me, I know. It happened to me and I nearly had a heart attack.
Wouldn't life as a dog parent be so much easier if we had fences in both our backyards and our front yards? Better yet, wouldn't it be easier if our dogs would just stay?
If you are one of the lucky few with a fenced off house both front and back, or perhaps with a dog who just stays like an angel, then you probably won't be too interested in where I'm going with the rest of this article.
On the flip side, if you're an anxious dog parent like me and you want to keep your pooch safe and secure without the hassle of a big old fence blocking your view, then this is the article for you.
Today, we are talking about some of the best wireless fence dog products available. Let's get started!
What Is A Wireless Dog Fence?

Wireless dog fences mean no digging or wires. 
A wireless dog fence is exactly what it sounds like – it's a wireless fencing system that puts an invisible barrier around your house or yard, and it alerts your dog if he goes past it.
Electric fences of the past are old news now with these handy wireless ones, and they are especially attractive to pet parents who aren't willing to dig big holes in their lawns to bury the cords.
Are you interested in purchasing one of these invisible dog fences? If so, you're not alone. Many pet owners are coming to find that investing in a wireless dog fence is easier (and more affordable) than they thought.
Most wireless or electric dog fences come in a kit complete with a remote, a dog collar, and markers to help you set up your perimeter.
Depending on the product you choose, your perimeter can be pretty wide and often span beyond the range of your yard.
However, don't expect to just buy a wireless dog fence and have all your problems be solved with your super stubborn pooch.
Your dog is going to need a lot of training before he understands he can't pass the invisible barrier. And since you can't simply sit down with Fido and let him in on this funky new dog gadget, there is going to be a bit of trial and error involved.
This is where the controversy of wireless dog fences and shock collars come in. Keep reading.
What Are Some Pros And Cons To Wireless Dog Fences?

While most of these fences are safe, but we still suggest you do research before choosing the product that is right for your dog.
This is where we address the uncomfortable part. Shock collars. Since I am a firm believer in positive reinforcement training methods when it comes to dogs and the way they learn, I have been having a rough time swallowing the whole shock collar pill, period.
Unfortunately, most wireless fences require these types of collars to help train your dog into figuring out where he can and cannot go. However, there are some wireless dog fence collars that allow you to personalize your settings and use vibration and noise instead of static or shocks.
And since I was already doing all this research about it anyway, I figured I should share my findings.
But before we dive into my list of 10 of the best wireless dog fences, let's go over the pros and cons of these types of fences in a bit more detail.
Pros Of Wireless Dog Fences
They help keep your pet safe and secure while keeping your yard looking nice
They are a cheaper alternative to traditional fences
Installation and setup is usually quick and easy
They are inexpensive and easy to maintain
Even the best escape artist dog can't dig or jump his way around an invisible fence
Allows dogs more freedom to run and play and a full view of his surroundings
These fences are portable and easy to take with you
Cons Of Wireless Dog Fences
Lots of training is required
Most use adverse methods like shocks and static to warn your dog when he gets too close to the barrier
A wireless dog fence is not right for every dog, especially senior dogs, sick dogs, pregnant dogs, or highly reactive or aggressive dogs
Your dog may not leave your yard but other dogs and animals can enter it freely, which could be dangerous for your dog
They do not guarantee your dog won't leave your yard
So, after taking a look at our list of pros and cons, what do you think? Is a wireless fence right for you and your dog? And if so, which type of wireless fence would be best?
Let's find out.
Which Type Of Wireless Dog Fence Is Right For My Dog?

Not all wireless dog fences are the same. 
Not all wireless dog fences function the same way and some may be more effective than others when it comes to your particular pooch.
As we mentioned above, wireless dog fences are not right for dogs who are highly aggressive or reactive, and they could cause harm or stress to senior dogs, sick dogs, or pregnant dogs.
If you have a friendly, healthy dog who just needs a bit of training to stay out of the street, then you may find that a wireless dog fence is the perfect alternative to traditional fencing or tying your dog up to a rope on the porch.
And speaking of training, keep in mind that your dog is going to need plenty of it to help keep him inside the perimeter of the wireless fence, so we suggest offering lots of praise and treats along with the collar and remote. It is also a good idea to teach your dog a proper recall.
You can also try different training techniques using positive reinforcement to help teach your dog where the perimeter is before he even wears his collar to help make the adjustment easier on everyone.
Because no one likes seeing their pups stressed or in pain. And again, this is why we took our time to research some of the best wireless dog fence options that provide different warning techniques.
Are you ready to take a look? Great! Let's get started.
PetSafe Free to Roam Dog and Cat Wireless Fence
Off the top we are starting with the PetSafe brand, which is a well-known brand that offers several different types of wireless dog fences.
This one in particular gives you half an acre of coverage and it's wireless, so that means no wires or digging in your yard. The kit includes a collar that fits doggy neck sizes from 6-28 inches.
Best of all, this is a smart device that does not overcorrect your dog should he exit the barrier and then come back in. If you find a device that does correct your dog when he is reentering, it will be nearly impossible for him to understand that coming home is the right thing and leaving was the wrong thing.
This collar uses light shocks or static correction techniques. It is also waterproof and owners can personalize the settings. And, if you have multiple dogs in the same household, you can add an unlimited number of collars to the device.
Hokita Wireless Dog Fence And Training Collar
No products found.
We like that this wireless dog fence has five levels of custom control so you can set the type of correction to either static or beeping.
It also offers a wide diameter range of 98 – 1968 feet. This will be a circular boundary parameter for your pup and give him great access to the yard so he can run and play and rest.
The product also comes with two different setting modes – fence mode and training mode. This is excellent as we did mention all wireless dog fences are going to require time and patience from the owner to train.
The battery has a long life and is also rechargeable while the collar can be adjusted for different sized dogs and is safe and waterproof.
JUSTPET Wireless Dog Fence 2-1 System
JUSTPET is another great brand when it comes to diverse wireless dog fencing options. It comes with a rechargeable and waterproof collar and has a really sleek, beautiful design that totally caught our eye.
More importantly, the set up is easy and you can choose your method of correction from static, shock, vibrain, or sound.
This product also includes a fence mode and training mode so you can really work with Fido before setting him loose in the yard.
UTOPB Wireless Dog Containment System
This wireless fence is completely digital and comes with a handheld remote, making it extra user-friendly. It also includes a circular diameter of 25 – 50 meters, depending on your yard.
The battery-operated collar is waterproof and rechargeable and the whole system is easy to use and set up.
It has an automatic startup and lets out gentle warnings to your dog as he approaches the barrier to let him know he is getting close. The static shock increases gradually to correct him but if he does go outside of the permater the system shuts down to avoid overcorrection.
WIEZ Wireless Dog Fence
No products found.
WIEZ is another wirelss dog fence we like for the reflective, waterproof collar, which makes outside time safer at night or during rain storms.
This is a gentle, safe product that includes an adjustable collar and has a parameter range of up to 1968 feet.
The mild static correction helps alert your dog when he is heading too close to the barrier, and different modes and correction options help you to keep your dog intune with what is okay and what isn't. You can even set the corrections to include sound, vibration and static.
This product includes three collars and comes with a rechargeable battery.
Pet Control HQ Dog Containment System
This product allows for custom coverage and you can use it either for above ground use or below ground use.
It is a simple and standard wireless dog fence option that includes three collars and a remote. What we like about this product is that it includes three different collars with different correction methods including static, beeps and vibrations, so you can change the way you work with your dog depending on his level of reactivity or hard-headedness.
AngelaKerry Wireless Dog Fence
No products found.
We mention GPS locating devices at the end of this article, but why not get two-in-one with the AngelaKerry wireless dog fence? The GPS tracker makes it easier to find out where your dog is in the yard and how he's doing on staying away from that barrier.
This can also give you a better idea as to whether or not you need to work more with your dog on training him to stay off the fence.
The perimeter stretches up to 800 meters and you can personalize the. This product also includes anti-Interference ability so it will not be disrupted or give your dog incorrect shocks or warnings.
Best of all, the collar is designed for function and safety. It even shuts off after 20 seconds if your dog passes the boundary so as to not cause stress or harm.
Friendly Pet Products Wireless Fence For Dogs
No products found.
This wireless dog fence is safe for most dogs and cats and can be used for multiple household pets at a time. You can use it indoors or out and it offers an unlimited fencing area, making it great for those with very large yards.
The setup promises to be fast and easy and the collar is adjustable and the corrections work well with especially stubborn pets.  Again, training is going to be necessary.
PetSafe Stay and Play Compact Wireless Dog Fence
This product is a bit different than the rest on our list. You can either order the receiver collar only or you can purchase the whole compact kit.
The wireless fence above is designed to be portable so you can take it with you wherever you go. It's great for camping trips or travel when you want your dog to be able to roam but also keep him close and safe.
It covers nearly three quarters of an acre and comes with an adjustable collar. The transmitter can be used both indoors and out and there are five correction levels including static shock and beeping.
Like most of our favorite wireless fences, this one does not correct when your dog is reentering the perimeter.
Dogtra Wireless Training Collar And Remote
The Dogtra wireless dog training collar is best for larger dogs who weigh 35 pounds and up. This is a collar and remote only and is great for those of you who want to work with training your dog to get used to a correction collar.
It includes clicker training with the collar so that means it's time to break out your training treats because this means it's time for some wonderful positive reinforcement training methods!
The collar is also comfortable for your dog to wear as it has a thin design and is shaped with your dog's neck in mind. It is waterproof and safe and includes both low to high clicks and vibrations for correction.
Other Quick And Fun Tips For Keeping Your Dog In The Yard And Safe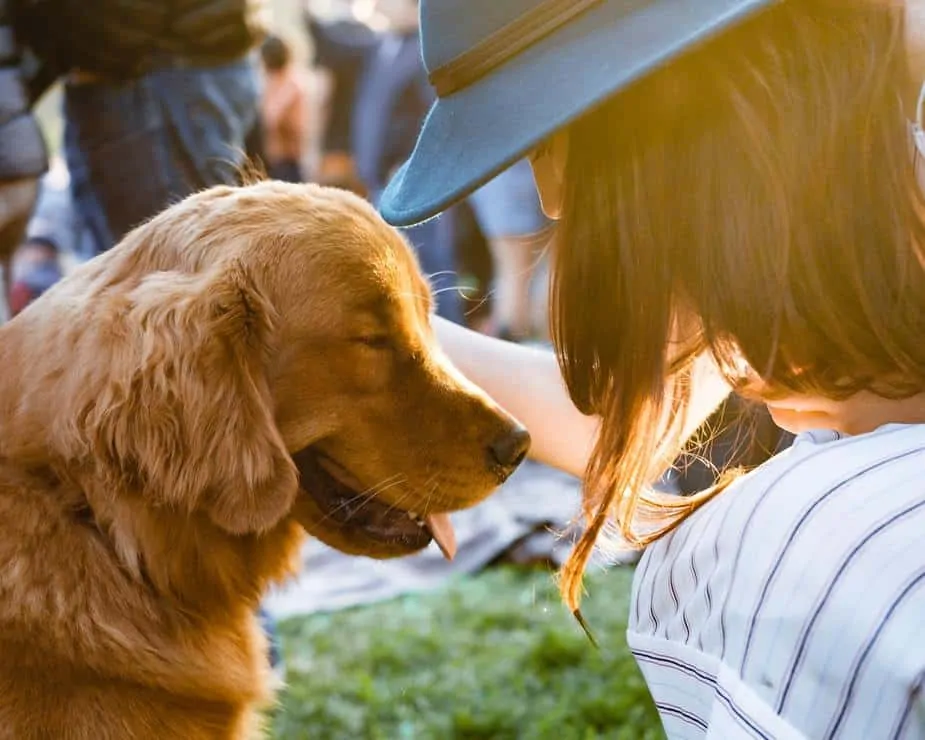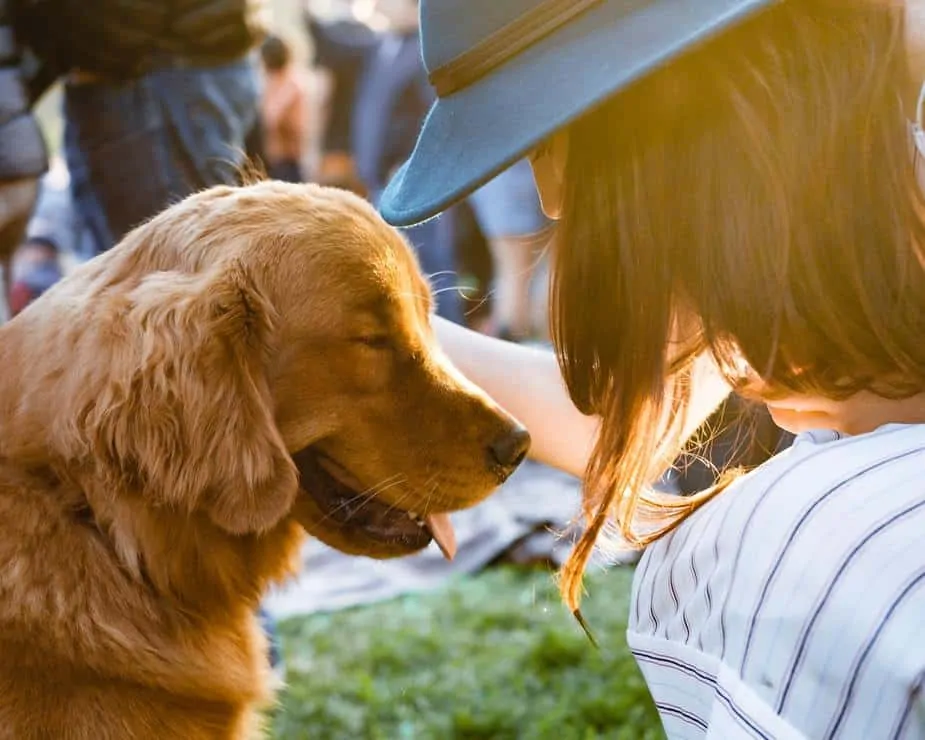 You can help keep your dog safe by teaching him reliable recalls and other cues. 
If you're on the fence (pun intended) on whether or not a wireless dog fence is right for you and your dog, don't worry. There are plenty of other things you can do to help keep your dog safe and secure in your yard.
You can begin working with your dog and training him every day using a clicker and treats to stay in your yard. We also suggest working on a great recall and making sure your dog knows lots of cues.
For extra safety, it's always wise to get your dog microchipped and make sure he stays up to date on his vaccinations. This is mostly on the off chance that your pup does get out of your yard and heads off on his own little adventure.
GPS collars are also a fun new way we can keep track of our pets, and many have apps that connect right to our smartphones. We also love doggy cameras that help us stay in touch with our pets throughout the day.
Whichever method you choose to keep your dog safe and sound at home, we hope this article has been helpful.
Best of luck and happy fence hunting!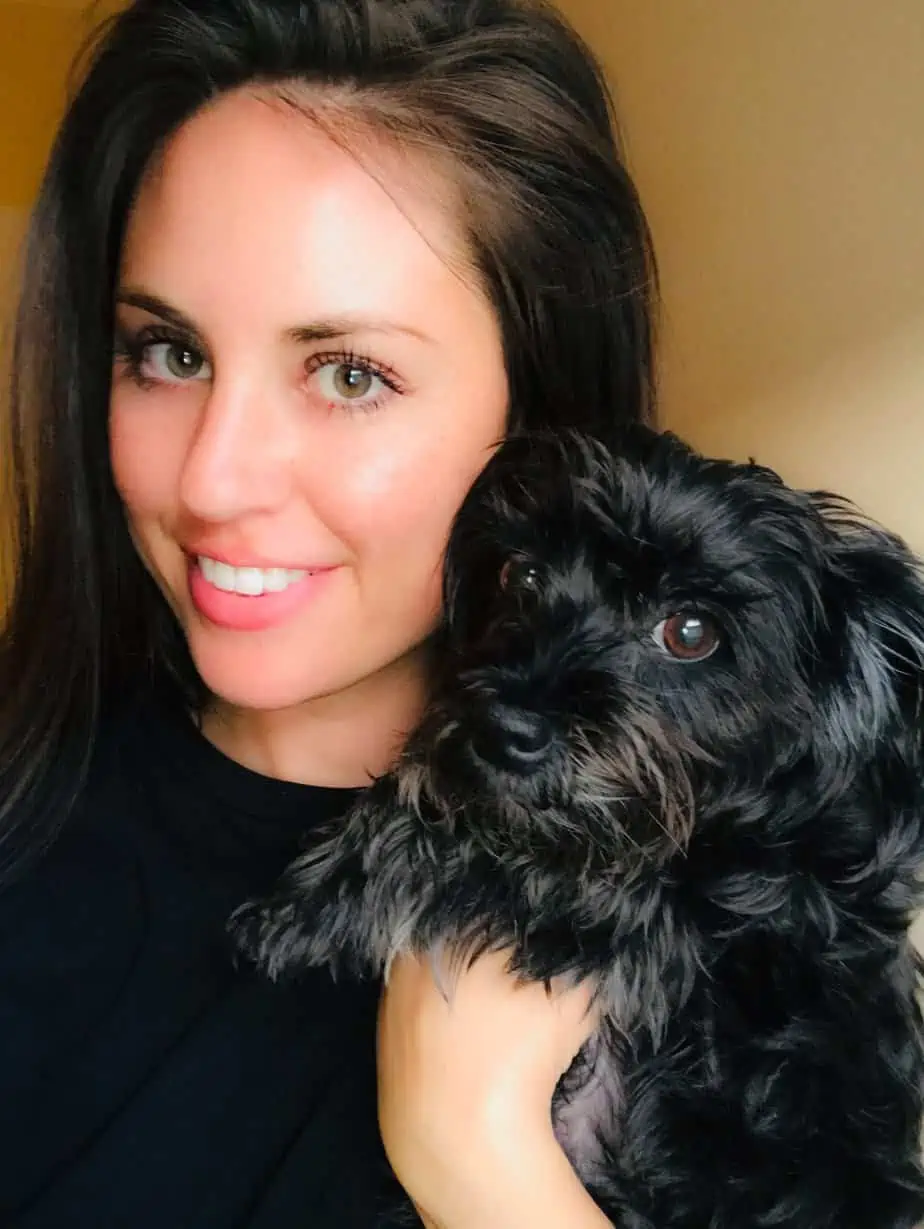 Madison Guthrie (also known as Sonny Mackenzi) is a pet care specialist and positive-reinforcement trainer who works most closely with anxious and reactive dogs. Born and raised in Littleton, Colorado, Madison developed a love for animals at an early age and spent most of her childhood outdoors rescuing stray pets and helping to rehabilitate injured wildlife.  Along with animals, Madison also developed a love for writing and music. Over the past five years, she has worked to use her passions to help the pets and pet parents in her community build stronger bonds and live happier, healthier lives together.  Currently, Madison lives in South Pasadena, California where she owns and operates Miss Madison LLC, a marketing company that focuses on helping privately owned veterinary establishments and pet care companies grow and thrive. She also works as a dog trainer at My Dog Spot, which is an award-winning pet care and training establishment in Pasadena, California.