Our dogs are family, and it's important that we help keep them safe and warm no matter what season is upon us. 
If you are a pet parent with a dog who enjoys spending lots of time outdoors in his dog house, chances are you may be in the market for a good dog house heater to help keep Fido warm and safe while he's out reconnecting with the wolf inside of him. 
But what is a dog house heater, you ask? More importantly, are dog house heaters safe for your dog? Today, we are answering all your questions and more. Join us as we talk about what to look for in a quality, safe dog house heater and go over a few of our favorites. 
What Is a Dog House Heater?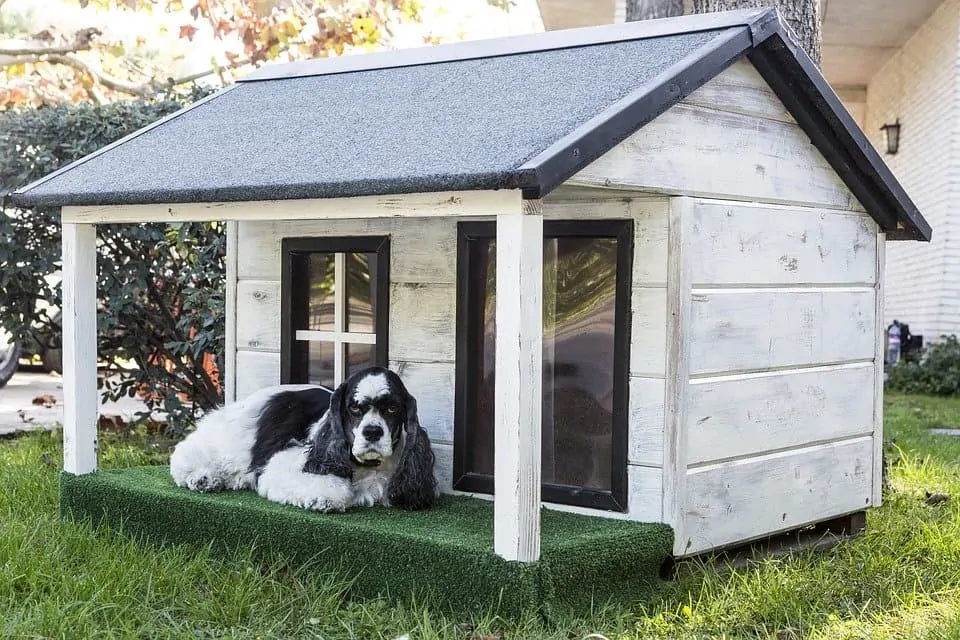 A dog house heater helps keep your dog's outdoor dog house cozy and warm. 
While most dogs are not meant to be outdoor dogs, some truly enjoy having their own space and hanging out in a dog house, especially if that dog house is all spruced up and cozy for them. 
And for dog owners who live in especially cold climates, having a dog house equipped with some sort of heating device is a must not only for comfort, but for safety purposes. 
A dog house heater is just that – it's a heater specially designed for dog houses to help keep your dog warm and comfortable when he's not under the safety of your roof. 
Does your dog need a dog house heater? Let's find out. 
Does My Dog Need A Dog House Heater?

If your dog spends lots of time outdoors and you live in a colder climate, a dog house heater is a good idea. 
Not all dogs are going to require a dog house heater to stay comfortable and warm in their outdoor dog house.
Dogs who live in regions that stay warm and sunny year round, for example, may do better with a fan or air filtration system as opposed to a dog house heater. 
That said, dogs who enjoy spending quite a bit of time in their backyards and in their dog houses in colder climates would do well to have some kind of heater inside to help protect them when the temperature drops. 
A general rule, according to experts, is that if it is too cold outside for you then it's too cold for your dog. Remember, dogs are really meant to be inside with us, and if not inside with us, then they will need a safe, sheltered place that is dry and warm and keeps them protected from the wind, rain, or snow. 
If you have a nice, sturdy dog house and a dog who totally loves living his best dog life inside of it, and if the temperature typically drops from time to time in your neighborhood, then chances are your dog could truly benefit from a dog house heater.
But are dog house heaters safe? What if you have a dog that's a heavy chewer or gets too close to the heater itself? Will it burn him? Will the dog house or bedding catch fire? What about the risk of electric shock?
These are all great and valid questions that any dog parent who loves their dog would want to know. Don't worry – I'm one step ahead of you. 
Keep reading. 
Are Dog House Heaters Safe?

Your dog house doesn't have to be as fancy as this one to still feel warm and safe for your dog. 
For the most part, properly tested and installed dog house heaters are safe so long as they are used correctly and checked on routinely. 
With that being said, I highly recommend that you do plenty of research and consider your dog's unique behavior before investing in a dog house heater. 
You can also help keep your dog safe with his dog house heater by checking on him often and making sure you keep the settings low, or by investing in heaters that come with extra safety measures like safety stops and fire-proof coverings. 
Does this all seem like a bit much? Don't worry. We've got you covered with a list of what to look for in the right dog house heater for your dog. 
Let's take a look. 
Picking The Best Dog House Heater For Your Dog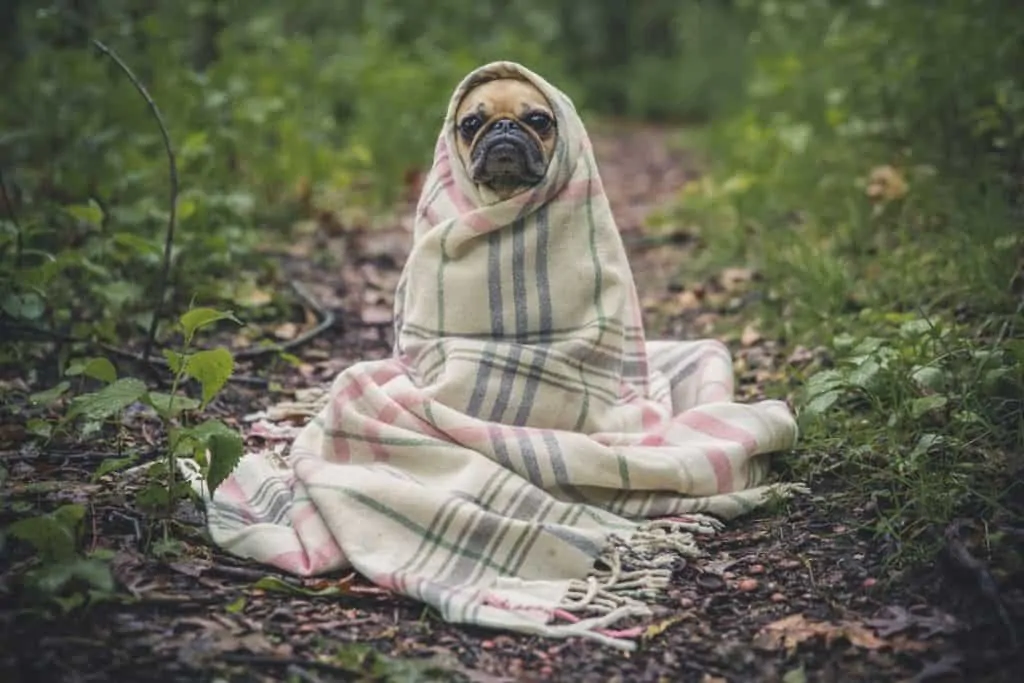 Picking the right heater to keep your dog safe and warm is an important process. 
Is your dog an aggressive chewer? Are you worried about your dog getting too hot? What about water spills or rain?
It's important to consider anything and everything that could go wrong when thinking about buying something like a dog house heater for your dog. Why? Because we want our dogs to be comfortable and safe and we want to feel confident in providing that comfort and protection for them. 
With that said, we recommend looking for dog house heaters that have gone through strict safety tests and that are approved by certain, trusted companies. Use trusted brands and read instructions carefully to make sure you are installing and using your dog's heater correctly. 
We also suggest purchasing dog house heaters with built-in safety precautions, like automatic shut offs if the heater begins overheating and flame retardant or fireproof heating pads, if you are going for a floor heater. 
Last but not least, make sure any cords or heater furnace is safe to the touch and chew-resistant or chew proof. 
So, what are some of our favorite dog house heaters and dog house heating options we found? Let's take a look. 
Akoma Hound Heater Dog House Furnace
If you have an outdoor doghouse and need a safe, reliable dog house heater then you'll want to check out the Hound Heater dog house furnace.
It puts safety first by ensuring it won't burn your dog if he touches it or gets too close and there are no sharp corners so your dog is safe when he's snoozing or playing in his domain. 
The heater comes with an eight foot cord and all wires are protected so your dog is not in danger of chewing through anything. The heater can warm dog houses up to 75 cubic feet. 
Climate Right Dog House Heater
When looking for a good dog house heater, you want safety and functionality to be first and foremost on your list. So do we. That's why we like the Climate Right dog house heater, which provides a chew proof cord and a built-in internal fan with three different settings depending on your dog's needs. 
There is no venting required and you can mount this heater easily into your dog's dog house for extra cozy comfort during winter days. 
K&H Pet Products Heated Dog bed
Dog house heaters don't always have to be installed. Some come in the form of pads and bedding, which also help to keep your pets cozy in the winter. 
We have listed several K&H Pet Products for your dog house heating needs on this list, and you'll soon see. This particular product comes in three sizes and is thermostatically controlled for extra safety. 
In fact, it's so safe that it only gets warm when your dog lays on it.  It also uses a very low 60 watts of electricity and the fleece cover is removable and machine washable. 
The rounded shape of this heated dog pad is ideal for igloo style dog houses but can be used for any dog house or bed indoor or out. 
ASL Solutions Insulated Dog House With Floor Heater
No products found.
If you are worried about finding the right dog house heater, what about going for the heated dog house instead?
This dog house is both insulated and comes with a  floor heater for extra warmth when your dog is spending time outdoors. 
The door opens and closes on its own as your dog comes and goes and is insulated and keeps your dog warm. 
PetNF Dog Heating Pad
Another heating pad option we like for keeping your dog warm in his dog house is the PetNF heating pad. It is great for outdoor dog houses as it is waterproof and flame retardant and is protected by soft PVC that is both comfortable and adds another element of safety for your pet. 
The heater device on the pad is timed and can be adjusted to six different levels depending on your dog's needs or the outside temperatures, and the 83 inch long cord is chew resistant. 
K&H Pet Products Deluxe Outdoor Heated Dog Bed 
We love this heated dog bed which includes a bolster for your dog while he's sleeping or snoozing in his dog house during the colder weather. 
It is great for small to large dogs and comes in small, medium, and large sizes. You can use it for both indoor or outdoor use and rest assured that the heated bed will keep your dog warm and safe as it only heats up to your dogs natural temperature. 
We don't recommend this heated bed for those of you who live in super cold climates.
Hound Heater Dog House Furnace Deluxe
Like all good dog house heaters on this list, this heater has three settings for different warmth options and a protected cord that is chew resistant for safety. 
It is lightweight, easy to mount, but may not fit well in rounded dog houses and is better for flat walls. Also, customer reviews state that to mount the product would require "very long screws". 
With that being said, it has a long shelf life, won't burn your pet, and is safety tested. 
K&H Outdoor Heated Dog Bed 
Sale
This heated dog pad by K&H is specially made for outdoor use, which is perfect for heating your dog's dog house. It is available in three different sizes and is controlled by a thermostat. 
It also responds to your dog's temperature and the temperature outside, and automatically gets warmer or cools off depending on the elements. 
The cord is five and a half feet long and protected with chew-resistant covering, and the product only uses 60 watts of electricity for extra safety and owner assurance.  
Quasilove Outdoor Dog Heating Pad
We like the Quasilove outdoor heated dog pad because it can work for any size dog or dog breed and can be used both inside and outside to keep your dog warm and cozy. 
It has a six foot, chew-proof cord complete with electric shock protection. It is also equipped with temperature control technology and won't overheat.
Bonus points for the soft, comfortable padding being waterproof and easy to keep clean. 
K&H Pet Products Lectro-Kennel Heated Dog Pad
Another K&H product we love for outdoor dog houses is the Lectro-Kennel heated dog bed. Like many of the K&H products it is available in three sizes and includes a removable and machine washable fleece cover. 
It also warms to match your dog's body temperature and is safe, easy to set up and use, and only utilized about 80 watts of electricity. 
This is a good product for dogs who tend to chew as the cord is wrapped in chew-resistant steel. With that being said, always read the instructions and any warnings included to ensure what kind of chewing the cord can withstand as an extra precaution. 
Furhaven Self-Warming Dog Bed
The Furhaven self-warming dog bed is Ideal for those dog owners who are worried about leaving heaters or electric heating pads in their dogs unsupervised dog house. 
That said, this is also ideal for dogs who are heavy chewers, but it is not ideal for those who live in very cold climates as your dog may need a bit more protection and heat than this bed can provide. 
Still, we like that it is self warming and matches your dog's body temperature without electricity. It is available in six sizes, five styles, and countless colors. 
Of course, you can also use this self-heating dog bed for indoor use as well. It's actually great for senior pets or pets with arthritis, or homes with cold tile or stone flooring.
Essentially Engineered Pet Heating Pad 
This dog heating pad is good for both indoor and outdoor use. The heated floor mat helps to keep the floor of your dog's house warm and soft, making it a safe space for him to hang out or nap when the weather is a bit chilly. 
The auto temperature control and waterproof covering makes for extra safety and the product is available in two different sizes, so it should be easy to fit into your dog house. 
We especially like the safety features, which include an automatic shut off if the pad reaches temperatures above 130 degrees. 
It also only heats up when your dog is laying on the mat and you can select the different temperature settings.
It's important that we note that the cord on this pad is chew resistant but not chew proof, so this isn't ideal for those of you with dogs who chew heavily. 
Pupteck Waterproof Dog Heating Pad
This heating pad for dogs comes in several different sizes and includes three different modes including low, high, and off. It offers your pet safe, comfortable warmth but is not meant for prolonged unsupervised use. 
We like this product for when your dog is hanging out in his dog house for a few hours or so and the weather is a little chilly.
The cord is chew resistant and the padding is soft and comfy for good, warm naps.
Extreme Consumer Products Dog House Heater 
We don't all love "DIY" projects, but this one is super simple with a DIY installation that takes mere minutes out of your day.
Most importantly, this heater is ideal for most dog houses and fits most dogs and dog breeds. It comes with an anti-chew cord and the temperature is adjustable from 30 degrees all the way up to 100 degrees, so you can set your ideal temperature. 
This product won't burn your pet and provides safe heating for his outdoor doghouse. Concerned? Don't be. It is CE approved and comes with a one year warranty for peace of mind. 
Lesotc Dog House Heating Pad 
The last dog house heater on our list is the Lestoc heating pad, which is great for large or small dogs and wonderful for keeping the floor of your dog's dog house soft and warm. 
Best of all, this dog heating pad is super safe. It's flame retardant and even fireproof. It has three settings for temperature control and is both waterproof and includes a chew resistant cord.
Other Ways You Can Keep Your Dog Safe And Warm When He's Outside

Remember, keeping your dog safe and warm goes beyond just getting him a heater for his dog house  
As we mentioned a few times above, most dogs are not meant to be full-time outdoor dogs. Our pups rely on us for everything from companionship to food, shelter, safety and warmth. 
If your dog spends a lot of time outdoors, even if he has a dog house heater, you may want to consider buying him a dog jacket, dog vest, or doggy sweater for the colder months. 
Making sure your dog is not left outside for prolonged periods of time in extremely cold weather is also important, even if you do have a heated dog house and warm clothing on your dog. 
Some dogs may also benefit from wearing dog booties during very cold walks or outings, while others will keep their body temperature up just by exercising. 
Remember, your dog's age, size, and breed all play a role in how well he can tolerate the cold, so be aware of his unique needs and speak with a trusted expert or veterinarian about how cold is too cold for your specific dog breed. 
What do you think? Is a dog house heater a good idea or would you prefer to keep your dog inside your house when the weather gets cold? Let us know your thoughts in the comments section below.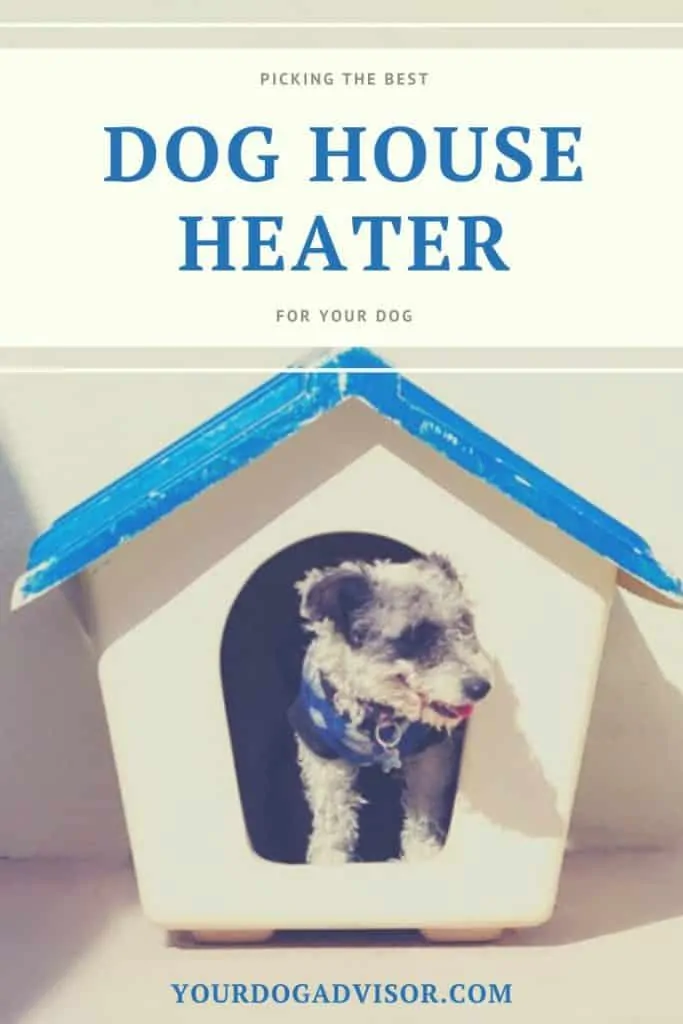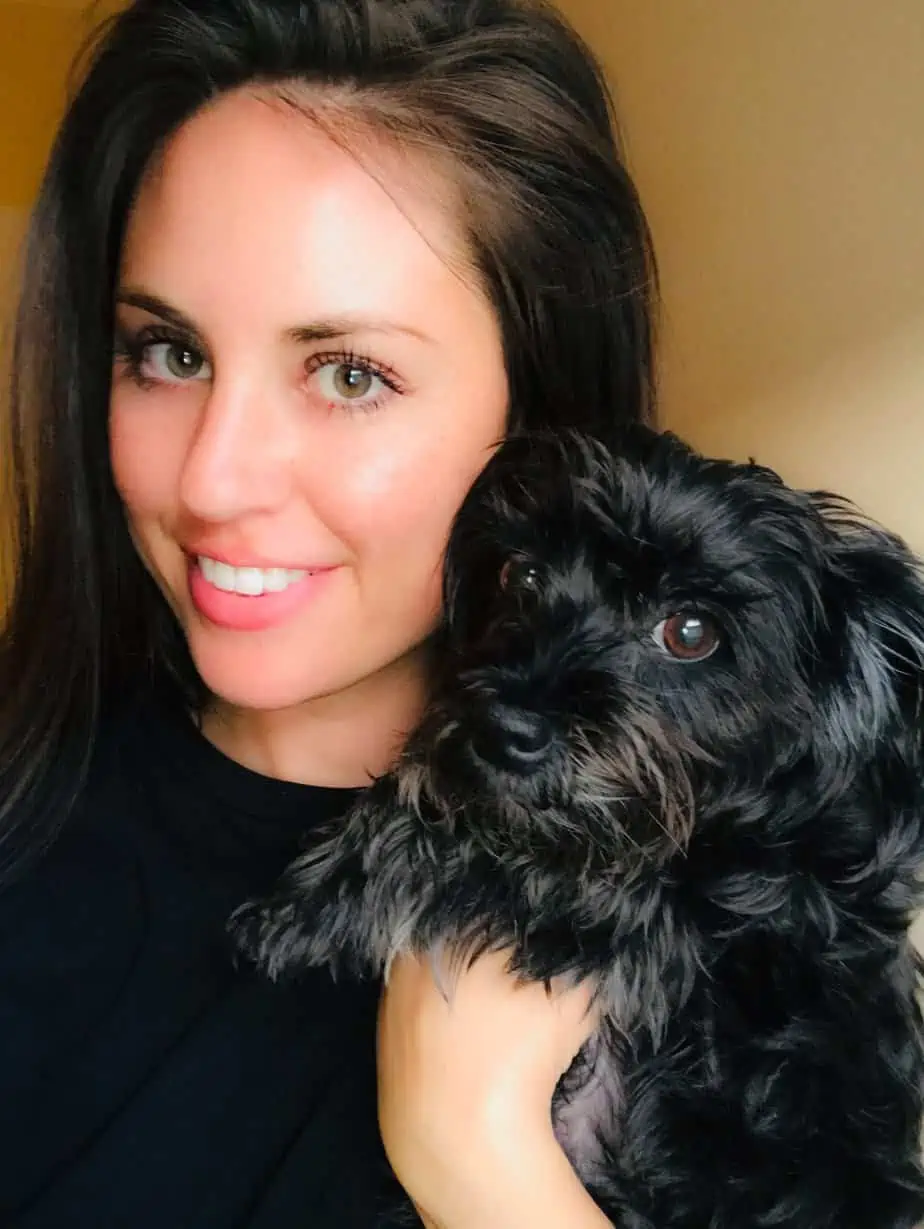 Madison Guthrie (also known as Sonny Mackenzi) is a pet care specialist and positive-reinforcement trainer who works most closely with anxious and reactive dogs. Born and raised in Littleton, Colorado, Madison developed a love for animals at an early age and spent most of her childhood outdoors rescuing stray pets and helping to rehabilitate injured wildlife.  Along with animals, Madison also developed a love for writing and music. Over the past five years, she has worked to use her passions to help the pets and pet parents in her community build stronger bonds and live happier, healthier lives together.  Currently, Madison lives in South Pasadena, California where she owns and operates Miss Madison LLC, a marketing company that focuses on helping privately owned veterinary establishments and pet care companies grow and thrive. She also works as a dog trainer at My Dog Spot, which is an award-winning pet care and training establishment in Pasadena, California.