Riding is a way of life. Whether you enjoy the occasional Sunday cruise or you take your bike basically everywhere, there's just something about hopping on your bike and leaving the world behind.
Pet parenthood is a way of life, too. And if you have a dog or cat that enjoys your motorcycle as much as you do, why not take them along for the ride too?
Well, we're here to help with that. Today, we've taken a look at the best motorcycle pet carrier options for you and your pet to keep them safe, happy, and enjoying the pleasures of riding with you.
But first, let's talk about the safety concerns of riding a motorcycle with your pet.
Is A Motorcycle Pet Carrier Safe For My Pet?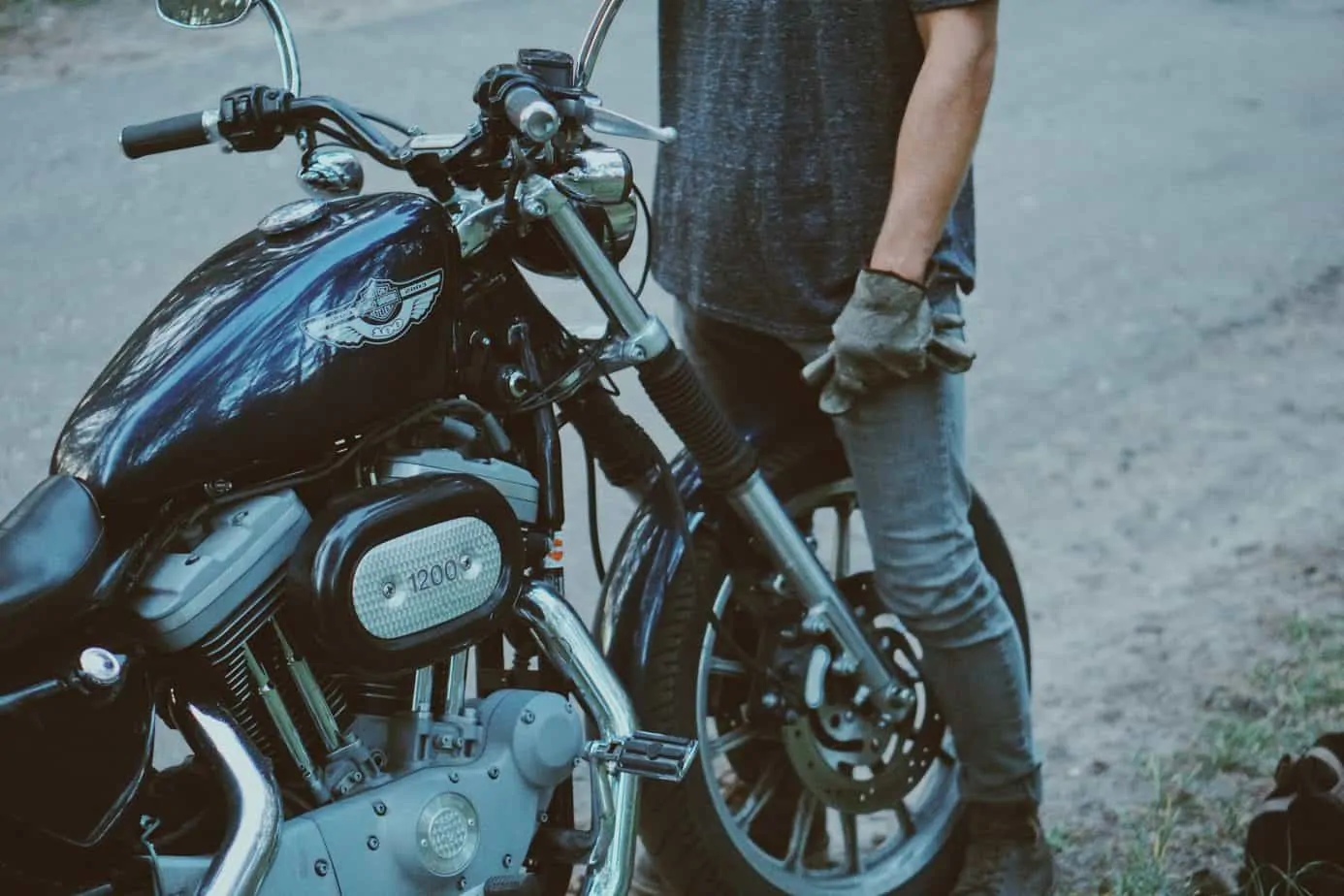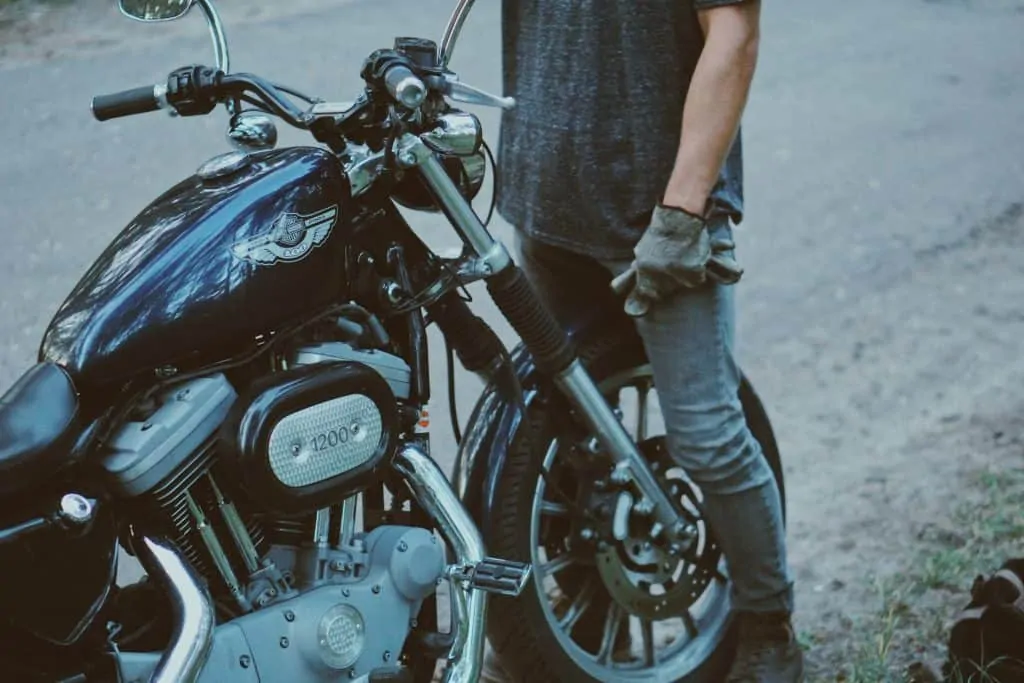 Bringing your pet along for your motorcycle ride is fun and exciting, but it can also be risky if the proper safety measures are not followed. 
Before we get into the different types of motorcycle pet carrier options for those who ride, let's first cover a few basics. Like most things in life, riding a motorcycle with your pet does pose some risks. That's why it's important to invest in a quality motorcycle pet carrier to ensure your pet is as safe and comfortable as possible.
Not all motorcycle pet carrier products are created equal, and not all carriers are made for specific pets. When investing in a motorcycle pet carrier for your pet, make sure you do plenty of research and consider the type of riding you do.
We suggest investing in safe, secure, and sturdy carriers that include internal tethers to keep your pet buckled in. Some carriers are enclosed, while others act as motorcycle seats and allow for your pet to sit behind or in front of you to enjoy the breeze.
The type of carrier you choose for your pet is up to you, but it's important to weigh all the pros and cons of each carrier and consider your particular pet and riding style.
With that in mind, let's take a look at the different types of motorcycle pet carrier options available.
Different Types Of Motorcycle Pet Carrier Options Available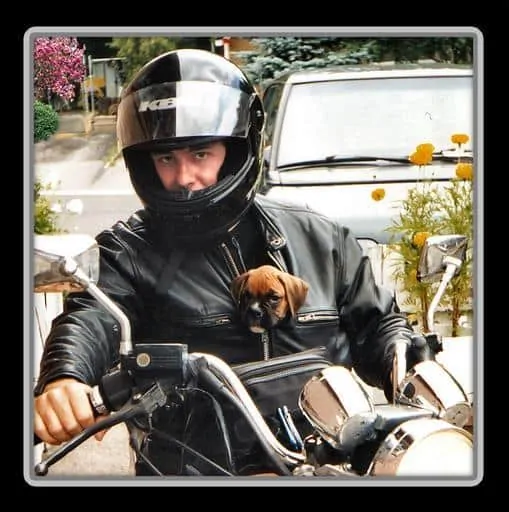 Not all motorcycle pet carriers are created equal. Look for carriers that are specifically designed for motorcycles. 
As we mentioned briefly above, there are multitude of different types of motorcycle pet carrier options available, depending on your needs and your unique pet. However, the most common types include:
Lie Down Carriers
These carriers are best for larger dogs, though they can be costly depending on where you get them. They come as larger attachments for the back of your bike and may only fit on certain styles of motorcycles. These carriers should be used with caution and your dog should be trained to ride in one of these motorcycle carriers.
Basket Or Crate Carriers
Basket or crate motorcycle pet carrier options are some of the most common. You can usually carry small to larger pets in these carriers and many of them have the option of closing or opening. They are made of different materials including metal, steel, polyester, and more.
Handle-Bar Carriers
Handle-bar carriers are similar to basket/crate carriers, though they are specifically designed to be attached in front of you. These carriers are ideal for smaller pets and are wonderful for pets with anxiety. You can keep an eye on your pet and your pet can usually look up and see you, which is a win-win for everyone.
Side-Car Carriers 
Like the lie-down motorcycle pet carrier option above, the side car carrier will likely only work for certain styles of bikes and is ideal for medium to large dogs. Again, this motorcycle pet carrier may also be a bit more expensive than others.
Backpack Carriers
Backpack carriers are some of the easiest and least expensive options when it comes to a motorcycle pet carrier. These carriers are diverse and can be used not only while riding, but while going about other daily activities.
There are different types of backpack options and some can carry small to large pets. If you do opt to get a backpack carrier for your motorcycle adventures, we suggest investing in a quality carrier that is made of sturdy material that will not rip, tear, or otherwise come undone while riding.
And with that in mind, let's discuss what to look for in the best motorcycle carrier options available for you and your pet.
What To Look For In A Quality Motorcycle Pet Carrier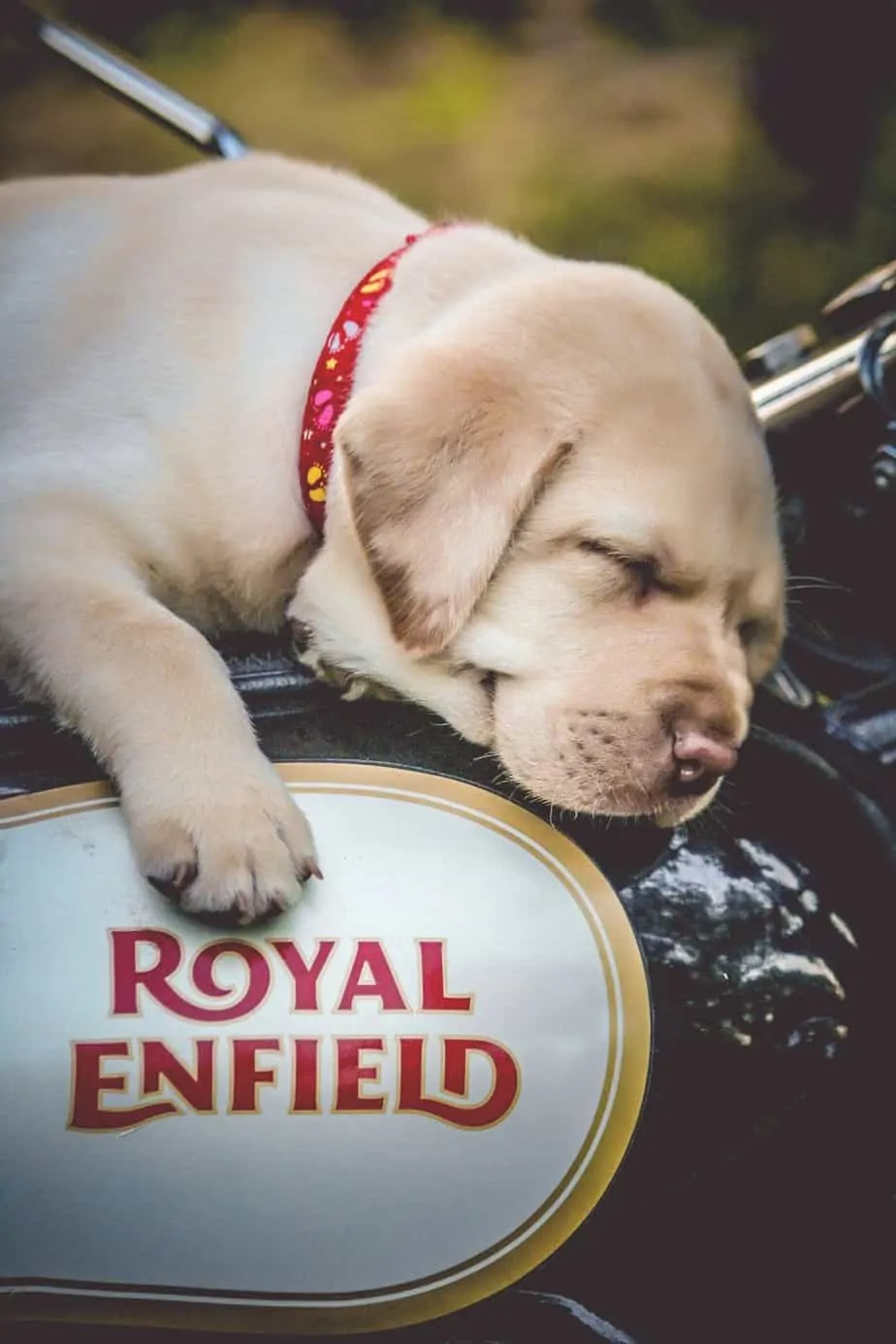 Look for motorcycle pet carriers that are safe and durable. 
Not all motorcycle pet carrier options are right for every pet, and the right carrier for you will depend on the type of bike you have and your unique pet. However, there are a few common traits you should look for in a quality motorcycle pet carrier.
Safety
Safety should always be number one on your list when looking for the best motorcycle pet carrier option. When considering safety, also consider your pet and the type of riding you like to do.
The safest carriers will include internal tethers for your pet that hook to his harness and keep him from bouncing around or jumping out if the carrier is open.
Also consider breathability, ventilation, and shelter from the elements like wind, sun, rain or snow. Remember, pets who are riding with us are not exercising, and it is tougher for them to regulate their body temperature. Keep in mind that they can easily become overheated or too cold in a motorcycle pet carrier, and the proper carrier will be able to shelter them at least somewhat from the elements.
Durability
Durability goes hand-in-hand with safety, especially when it comes to finding a good motorcycle pet carrier. Riding often takes you over bumps and sharp turns, and can put some wear and tear on a motorcycle pet carrier.
Look for carriers that are designed for riding specifically, and that are made with durable materials that are weather resistant and will not break down over time.
Comfort
Of course, comfort should also be one of the most important aspects you look for when it comes to a motorcycle pet carrier. If your pet is uncomfortable in his career, he will be less inclined to sit still and ride in it happily. This could have a few different effects when it comes to your ride, and make riding with your pet more dangerous.
A good pet carrier will have a cushy bottom and be roomy enough for your pet to sit or stand comfortably. It will also be breathable (as we discussed above) and will not have any sharp edges that could harm your pet when going over bumps or off of curbs.
The Top Motorcycle Pet Carrier Products, According To Our Experts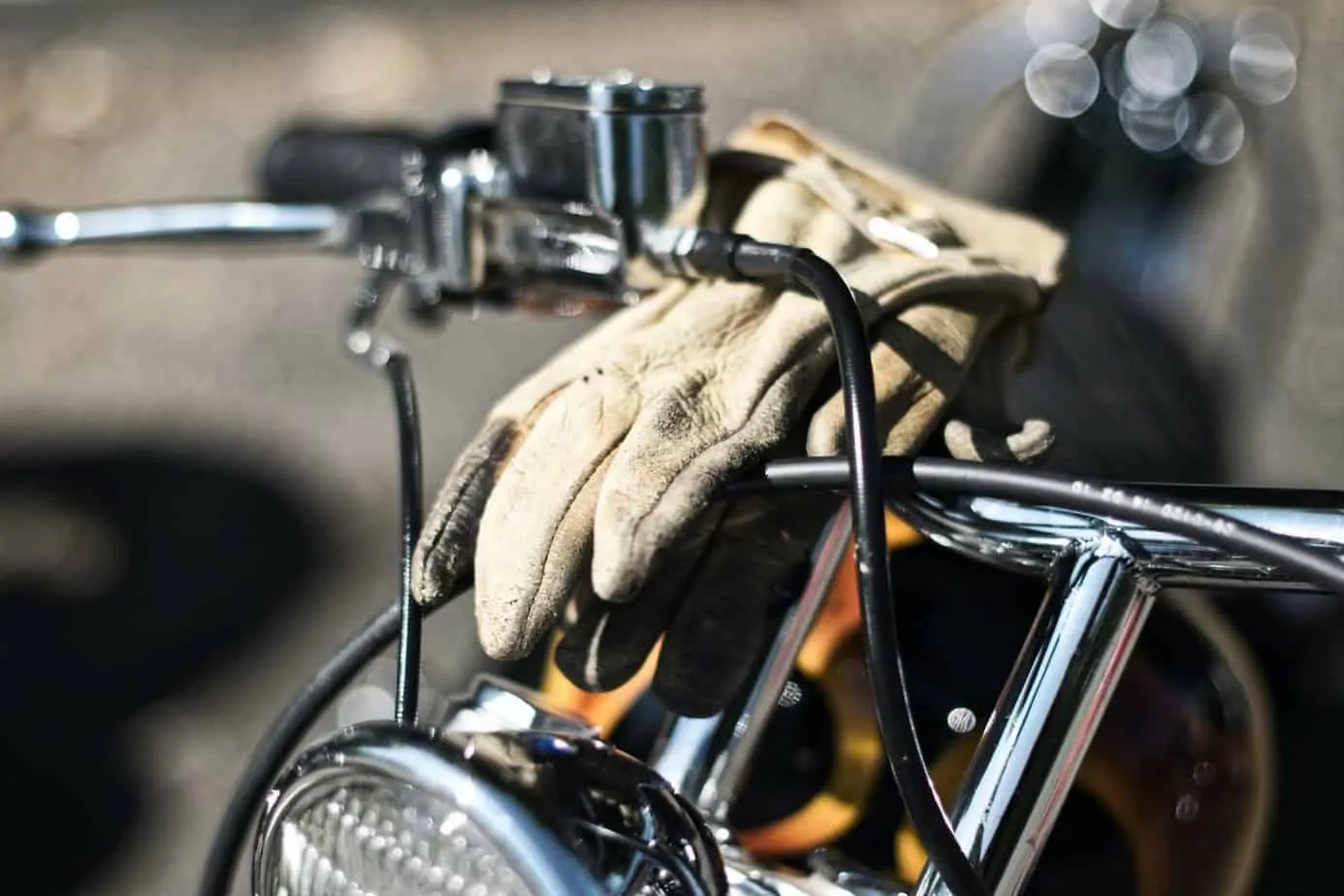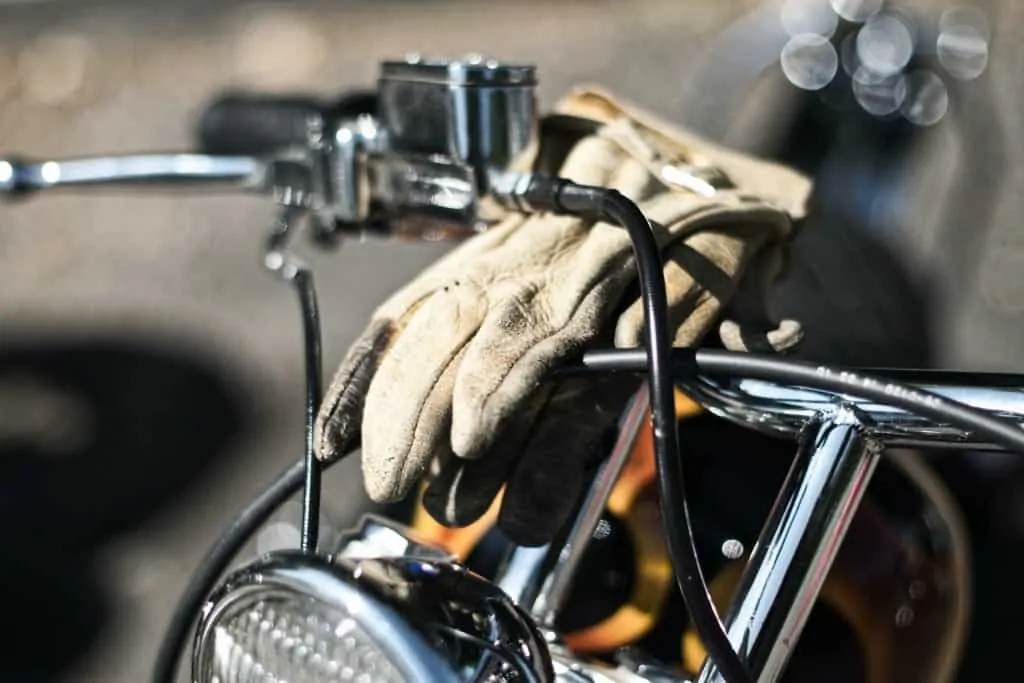 The best motorcycle pet carriers are going to be safe, durable, and comfortable for your pets. 
Alright, now that we've covered the basics of good motorcycle pet carrier products, let's get into the fun stuff. We have taken all the above into consideration and found the coolest (and safest) motorcycle pet carrier products just for you.
Take a look!
Kuryakyn Portable Motorcycle Pet Carrier
The above motorcycle pet carrier by Kuryakyn is one of the most common types of motorcycle pet carrier products you will come across. This is a carrier designed to attach to your luggage rack on your passenger seat behind you.
The carrier is weather-resistant and made with durable material that is designed to protect your pet from the elements and shield them from the sun and wind. The mesh siding ensures the carrier is also breathable and allows for your pet to look out if he wants.
This carrier is ideal for smaller pets and for more anxious pets, as it is fully covered and keeps them protected and sheltered.
K9 Sport Sack
This motorcycle pet carrier also serves as an overall pet backpack. It is designed for biking, motorcycle riding, hiking, and general travel. The pack is fully ventilated and approved by veterinarians as a safe and comfortable way to travel with your pet.
However, we would only recommend this motorcycle pet carrier backpack for shorter trips on your motorcycle. This is not designed for long road trips, as it can become uncomfortable after long periods of time.
PETRIP Pet Carrier
When looking for ultra cool and safe motorcycle pet carriers, the PETRIP carrier above hits both nails on the head. It is a brown leather pet carrier designed for safety and comfort, and allows for your pet to look out of the window or lay down inside to feel sheltered.
Again, this is a backpack carrier that can serve as an all around pet carrier, and is best suited for shorter rides on the motorcycle as opposed to longer road trips. It is waterproof and easy to clean, and is also airplane friendly.
Saddlemen Pet Voyager
If you're looking for a motorcycle pet carrier that allows for longer road trips with your pet, then you'll like the Saddlemen Pet Voyager above. This pet carrier is designed specifically for motorcycles and is safe, durable, and comfortable.
It includes portable water and food bowls and comes with mounting systems as well as a harness to keep your pet safe and comfortable. It also has storage pockets on each side, and is breathable. The product is best for smaller pets, so make sure you read the weight limit restrictions before you buy it.
Milwaukee Performance Motorcycle Pet Carrier
This is another motorcycle pet carrier that is specifically designed for motorcycle riding with your pet. This is a sissy bar bag that attaches to your back passenger seat, and only comes in one size, so be sure to read the weight restrictions.
It is made of PVC material and includes outside storage pockets for water bowls, food bags, waste bags and more. The sides are mesh and breathable, and the bag is weather and water resistant.
Mcgrady Dog Backpack
The above dog backpack carrier is designed for hiking, biking and motorcycle riding. It comes in multiple sizes and can serve as a good motorcycle pet carrier backpack for larger dogs. This is a safe motorcycle carrier for shorter rides, and allows for your pet to sit behind you and enjoy the breeze.
With this particular motorcycle pet carrier, it would be wise to also invest in a dog helmet, goggles, and other safety gear to ensure your pet is protected from the elements.
And speaking of other products to invest in along with a motorcycle pet carrier, we have listed some of our favorites below. Keep reading.
Other Products To Help Keep Your Pet Safe On A Motorcycle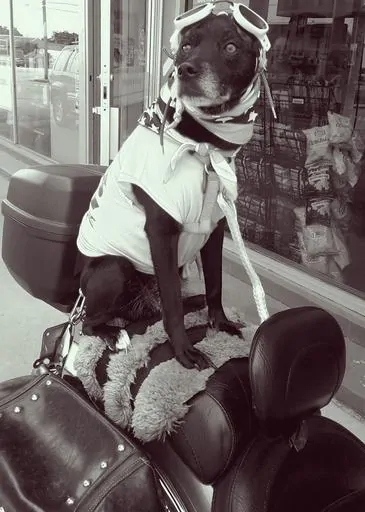 Goggles and a helmet can help keep your pet protected from debris and the elements during a ride. 
Safety and comfort go beyond just finding the best motorcycle pet carrier. We also recommend investing in other accessories and products to bring along for the journey to ensure your pet enjoys the ride just as much as you do.
Some other products you might consider looking into along with a motorcycle pet carrier include:
A portable pet water bottle and food bowl
A pet helmet
Pet goggles to protect your pet's eyes from the elements
Weather-proof pet vests or t-shirts
Reflectors or flags to help your pet carrier be more visible to other vehicles
Disposable waste bags
You should also bring along the basic pet essentials like leashes, harnesses, and treats. If you're not sure where to find some of the above products to go along with your motorcycle pet carrier, we have included a few of our favorites below.
PEDOMUS Dog Goggles
Sale
Just as you protect your eyes from the elements when riding a motorcycle, you should also protect your pet's. The above goggles by PEDOMUS are designed as sun glasses and goggles, so they protect your dog from the bright sun, harsh wind, and any debris you may encounter while riding.
These goggles are adjustable and comfortable, and even come with anti-fogging technology so your dog can see clearly. The goggles are designed for medium to large dogs.
Enjoying Small Pet Goggles
For smaller pets, we recommend the above goggles by the Enjoying Store. These goggles are weather-proof and also act as doggy sunglasses, protecting your dog's eyes against the harsh UV rays. They also protect from any debris and wind.
These goggles can work for puppies, small dogs and cats. They also come in three different colors and include adjustable straps and a chin strap to keep them securely on your pet's face.
NVTED Pet Helmet
You wear a helmet on your bike, so why shouldn't your pet? We recommend the NVTED Pet helmet as it is specifically designed for motorcycle riding. It includes a soft padded inside and is water and rain-proof.
This helmet is not only a cute and cool accessory to invest in along with a motorcycle pet carrier, but it also promotes pet safety. The chin strap keeps it securely on your pet's head and it should fit along with goggles to ensure your pet is comfy and happy during the ride.
Cuteboom Leather Motorcycle Pet Jacket
Last on our list of accessories you may want to consider along with your motorcycle pet carrier is a way-too-cool motorcycle pet jacket. Not only is this motorcycle pet jacket totally awesome, but it's functional to boot.
It is weather-proof and water-proof, allowing for your pet to safely and comfortably ride alongside you in their motorcycle pet carrier during your journey. It'll look totally adorable with the goggles and helmet too, so you'll certainly be turning some heads while riding.
Getting Your Pet Used To Riding In A Motorcycle Pet Carrier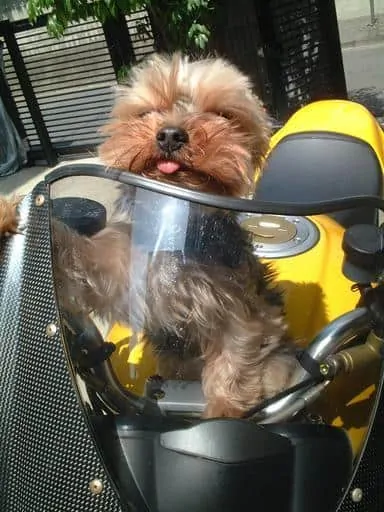 Help your pet get used to riding in the motorcycle carrier by introducing it to him slowly and gently.
Some pets are natural riders and will hop onto your bike and into their motorcycle pet carrier without any fuss. Others may be more anxious and have a harder time getting used to riding. Usually, with time, patience and lots of treats and praise, you can train a dog or cat to happily ride in his motorcycle pet carrier.
This is easier to do during your pet's socialization period when he is young, but most pets of most ages can learn to ride in a motorcycle pet carrier if the training is done properly.
The best way to get your pet used to their carrier is to introduce it to them when you are off the bike. You can approach this almost like crate training.
Bring the carrier inside and put it down near their toys or bedding. Place treats or toys or any of their other favorite things inside the carrier, and let it be for a few days.
This will allow your pet to get used to the motorcycle pet carrier and view it in a positive light. Then, slowly take steps to introduce your pet to the carrier on your bike, and move on from there.
We should note that not all pets are designed for riding in a motorcycle pet carrier. If your dog or cat seems especially anxious in their carrier no matter how patient you are, it is best to not force them.
Forcing a pet to ride in a motorcycle pet carrier when they are clearly frightened could have adverse effects and lead to other behavioral and emotional issues in your pet.
Other Tips To Keeping Your Pet Safe On A Motorcycle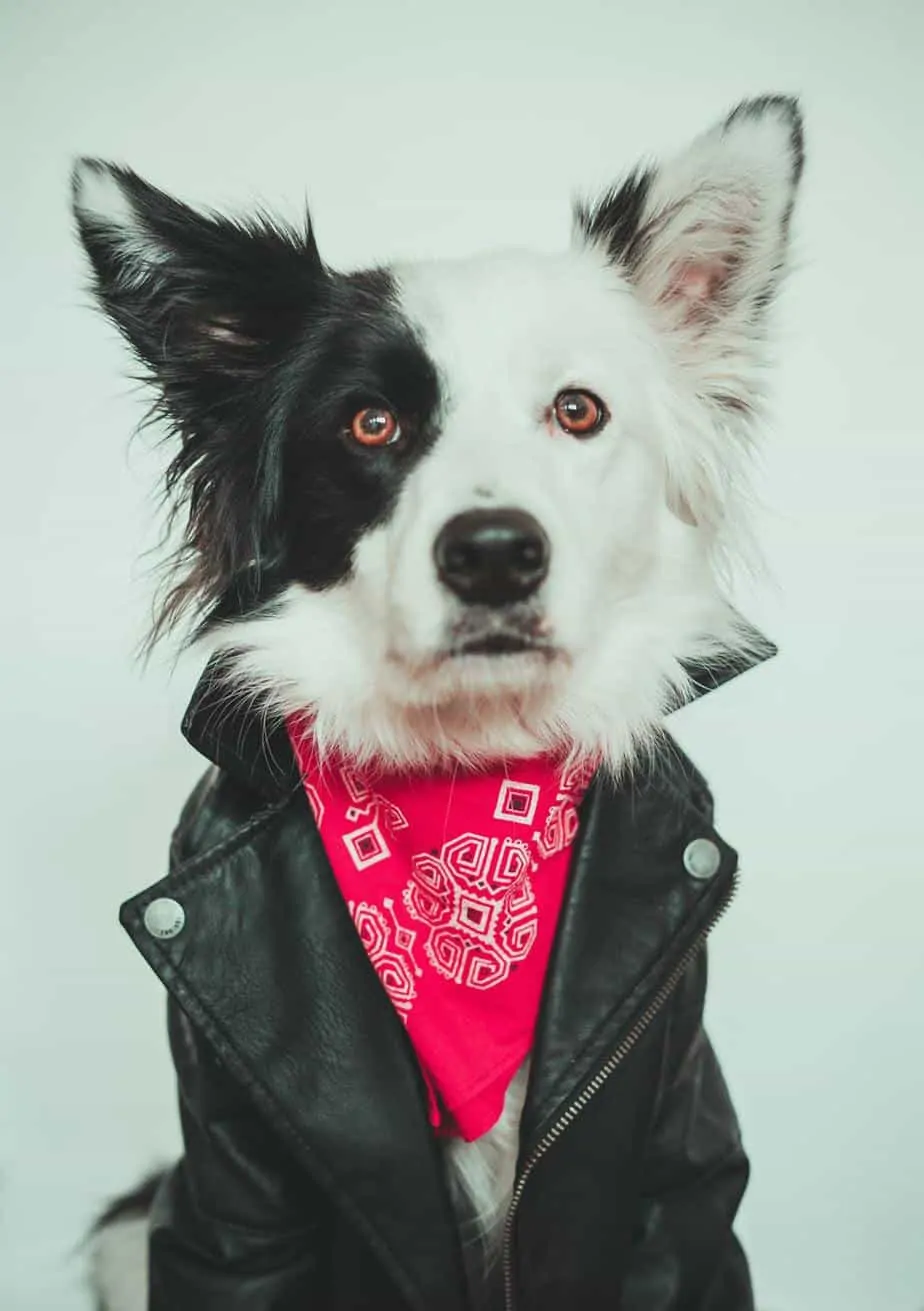 Keep your pet comfy and safe on a motorcycle so the two of you can enjoy the ride each time. 
Along with investing in a quality motorcycle pet carrier and other products to help keep your pet safe while riding, there are other tips and tricks our experts recommend you use to ensure you and your pet enjoy your motorcycle adventures together.
Do Not Ignore Weight Capacity Limits On Carriers
Your motorcycle pet carrier is only safe if you follow the directions carefully. Never ignore the weight capacity limit warning, and make sure your carrier is designed for your particular pet. If your pet is too small or large for the carrier, it is best to hold off on the ride with your pet until you find the right carrier.
Use Pet Safety Gear When Appropriate Like Goggles, Helmets, and Protective Vests
It may not always be appropriate to put your pet in pet clothing, but there are some exceptions and certain pets who need a bit of extra protection from the elements. When appropriate, invest in gear that will help keep your pet safe and comfortable on your bike.
Pet gear like helmets, goggles, protective vests, and sun or wind-proof clothing can help to keep your pet safe, comfortable, and free of injury, sunburn, heatstroke, or hypothermia during a ride.
Stop Often To Give Your Pet Water and Bathroom Breaks
On longer journeys, remember to stop often to give your pet (and yourself) time to stretch the legs and have a bathroom and water break. Stop often and allow your pet to sniff, explore, and get out of that tight carrier to ensure he is properly exercised and happy during the adventure.
Remember That Some Pets Can Be More Sensitive To Weather Than Others
All pets could potentially have issues in extreme weather conditions like excessive heat or cold, but some pets are more susceptible to suffering health issues due to these conditions than others. Flat-faced dog and cat breeds in particular can be more susceptible to brachycephalic airway syndrome, which can lead to an increased risk of heatstroke and other issues.
If you worry your pet is more susceptible to harsher weather conditions, consult your veterinarian before taking your dog or cat on a longer motorcycle journey to ensure they are a good candidate.
Make Sure Your Pet's ID Information Is Up To Date
No matter how secure your pet is inside his motorcycle pet carrier, there is always a chance he could get out and become lost from you.
To ensure you are reunited if the two of you become separated, make sure your pet is wearing his collar with his ID tag and that the information on the ID tag is up to date. It's also a good idea to make sure your pet is microchipped and that information is up to date as well.
Always Obey Traffic Laws
Being a responsible pet parent means taking care of yourself and your pet. When riding, it's very important to be vigilant and careful, and always respect and obey traffic laws. This is especially true when you have a pet along for the ride, as they rely on you solely to take care of them.
You might also consider purchasing special reflectors or flags, as we mentioned above, to help other vehicles see your motorcycle pet carrier, especially during nighttime rides.
And that's that.
We hope this has been a helpful guide on the best motorcycle pet carrier for those who ride. Remember to stay safe out there and enjoy your ride with your furry little sidekick.
Thanks for reading!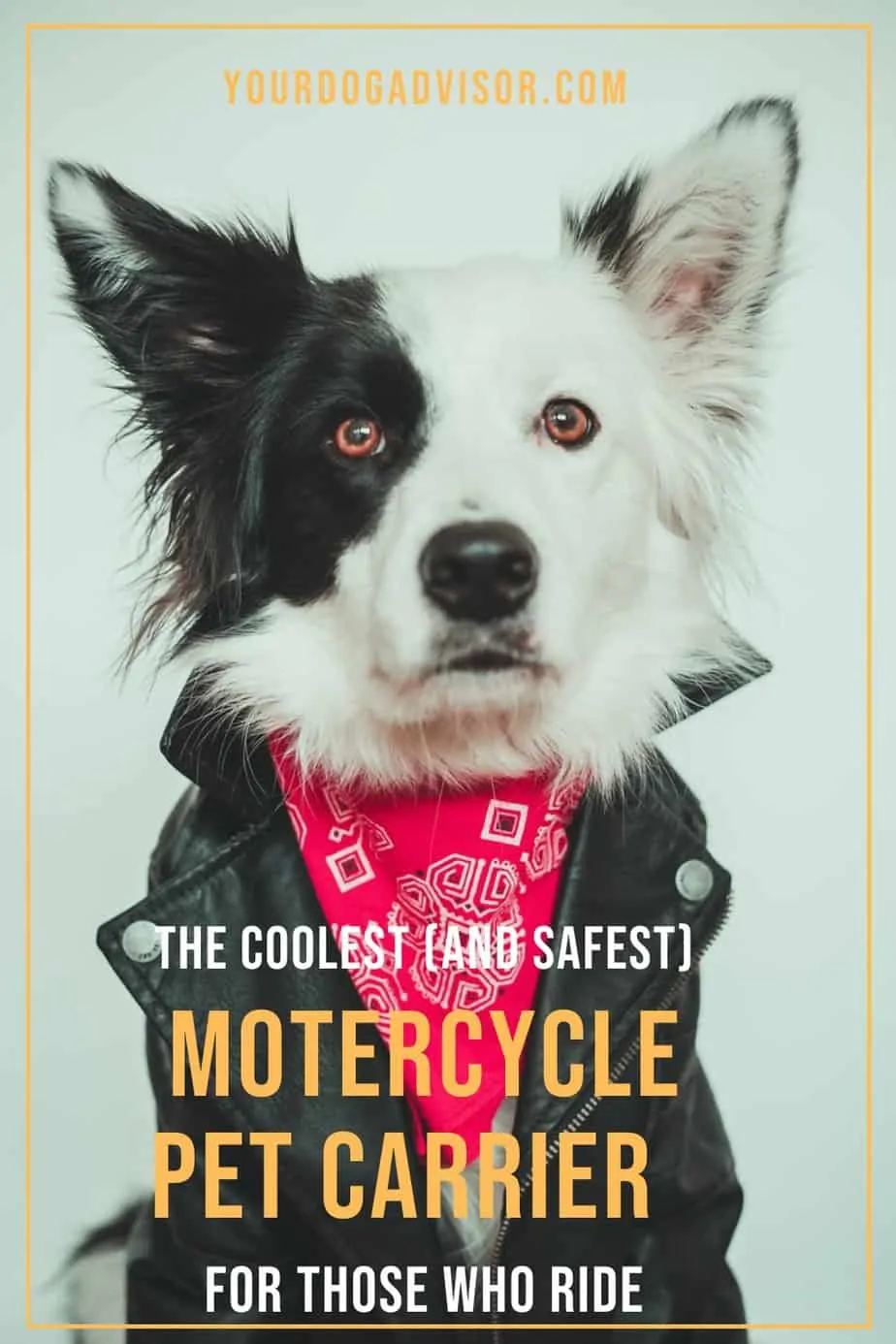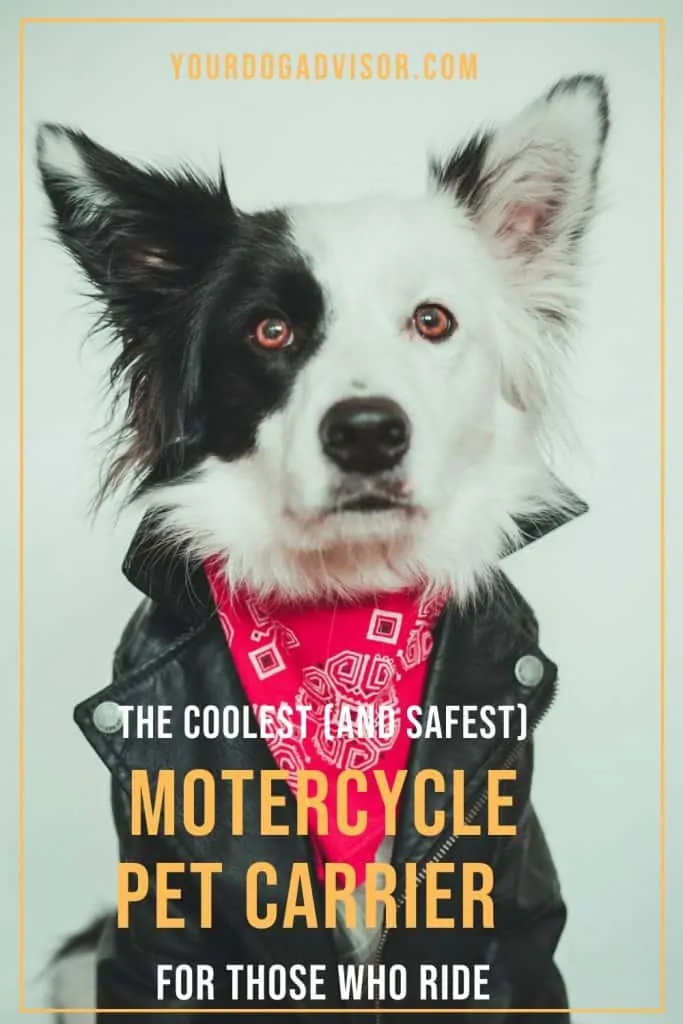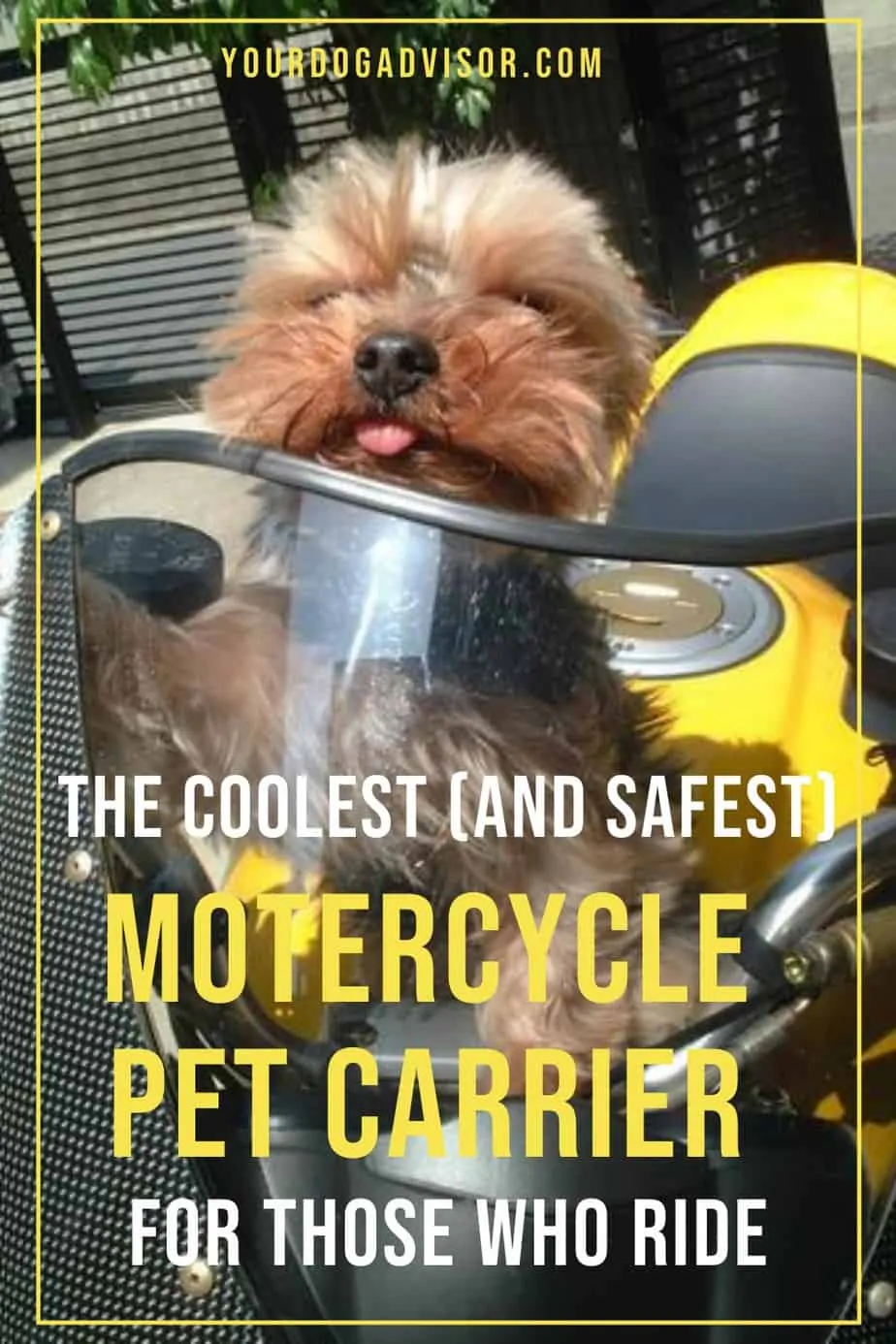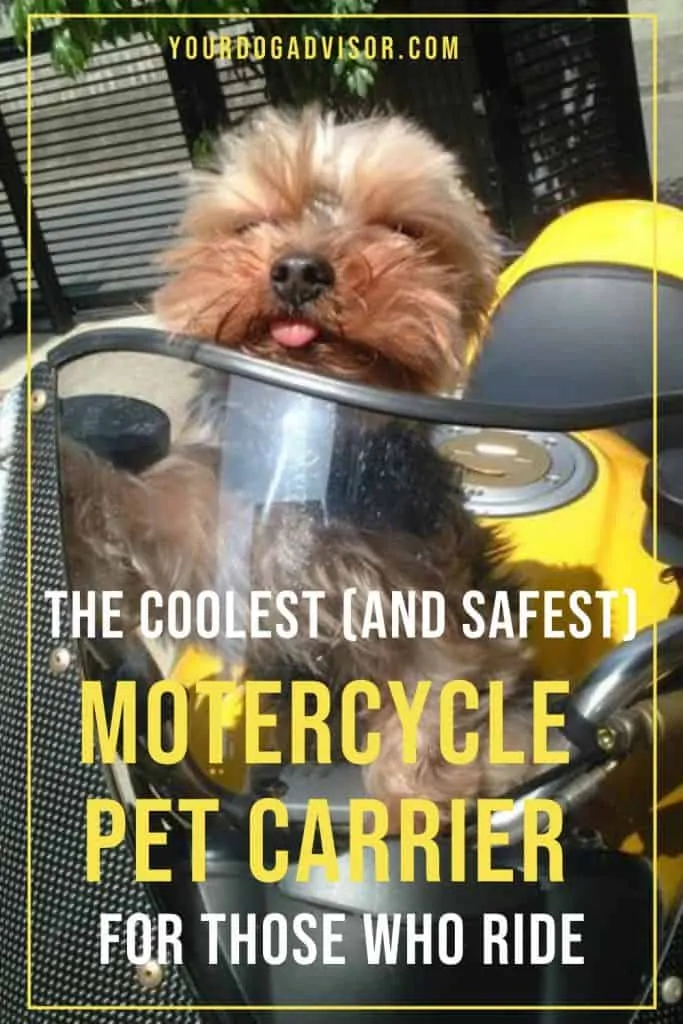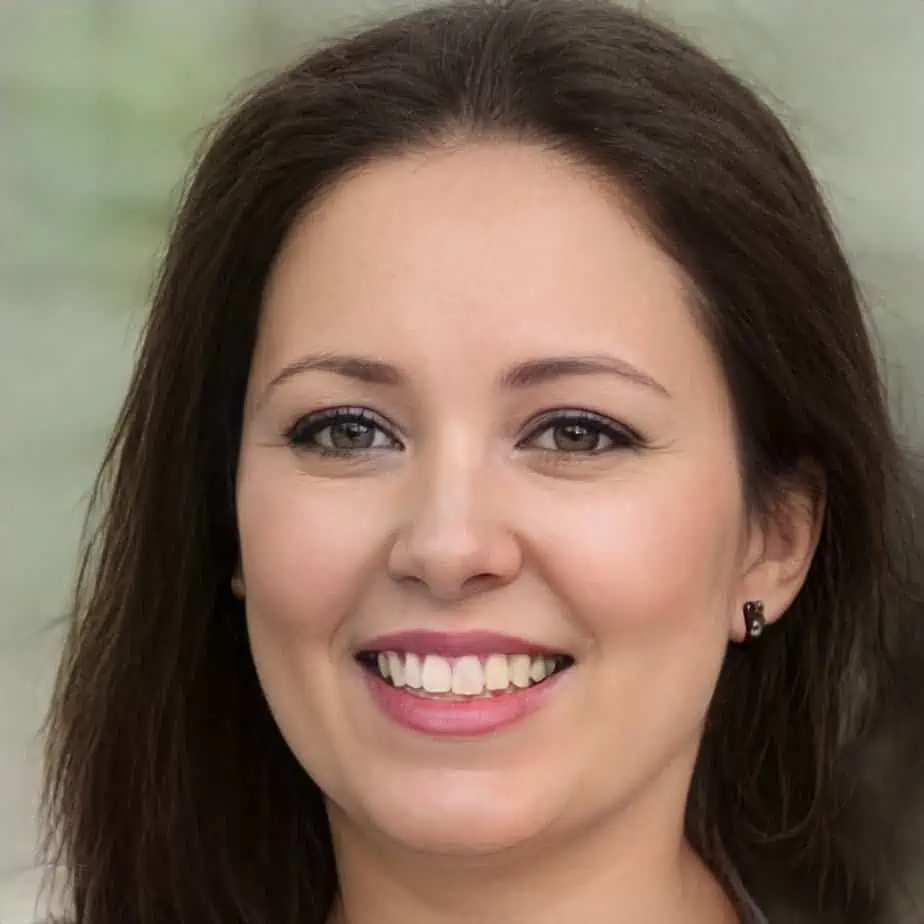 Jen Jones is a professional dog trainer and behavior specialist with more than 25 years of experience. As the founder of 'Your Dog Advisor' and the 'Canine Connection' rehabilitation center, she applies a holistic, empathetic approach, aiming to address root causes rather than merely treating symptoms.
Well known for her intuitive and compassionate approach, Jen adopts scientifically-proven, reward-based methods, encouraging positive reinforcement over punishment. Jen specializes in obedience training, behavior modification, and puppy socialization. Her innovative methods, particularly in addressing anxiety and aggression issues, have been widely recognized. Jen has worked with many of the world's leading dog behaviorists and in her free time volunteers with local animal shelters and rescue groups.