It's hard not to smile at an overweight dog waddling around a house. And yet, obesity contributes negatively to several of the leading causes of death for dogs, including cancer, issues related to bloat, and heart disease. Keeping our dogs at a healthy weight is crucial for their overall wellbeing, too. But sometimes, we get busy. We lose track of just how much food is going in the food bowl, or how many table scraps we're feeding our beloved pooches. Or maybe a couple different family members feed the dog during different times of the day and because of the difference in primary feeders, overfeeding is taking place. Or maybe your dog gets into food whenever and however she can.
That's how my childhood German shepherd, Clancy, was toward the end of her life. She'd gained a few pounds, although not enough to truly be obese but definitely overweight. We fed her the recommended amount of food, but Clancy had a knack for eating her daughter Bella's food when we weren't looking, and for opening packages of dog food and devouring kibble until we found her and stopped her, and so on. That dog loved to eat!
We had to put her on a diet dog food to make sure she got back to a healthy weight. Because she was a German, she was at higher risk for hip problems already. We didn't want weight to add to that.
Clancy, in her older, slightly tubbier years. Such a beautiful dog! I still miss her. Photo credit: Anita Strawn de Ojeda. 
Thankfully there are tons of diet dog food options out there to help your dog get back to a healthy weight. This can especially be tricky for senior dogs whose metabolisms have slowed down and who aren't nearly as active as they once were. Even younger dogs might need diet dog food, though, at least until they get back to a healthy weight.
Let's take a look at the best diet dog foods for dogs of all sizes, breeds, and ages.
The Best Diet Dog Foods for Small Breeds
Hill's Science Diet Weight Management Dog Food for Small and Mini Breeds
Hill's Science Diet doesn't always impress me with its dog food ingredients, but its weight management line is a solid choice, both for its ingredients and for its relatively lower price compared to other quality weight management foods. I like to judge a food by its first six ingredients, so let's see how Hill's Science Diet measures up: the first six ingredients for their weight management food are chicken, cracked pearl barley, brown rice, pea fiber, corn gluten meal, and chicken meal. Obviously, corn gluten and chicken meal aren't stellar products, but at least they aren't the first ingredient, which is where they are in Pedigree's weight management food. (Which is not, of course, on our list.) For fruits and veggies (which appear at the bottom of the ingredients list), Hill's includes apples, cranberries, broccoli, and green peas.
If your dog starts looking a bit tubby, it might be time to find some quality diet dog food! 
The dog food claims to support lean muscle development in small and tiny dogs, as well as promote visible weight loss in 10 weeks. So if your little dog is struggling to waddle around the house, give Hill's Weight Management Dog Food for Small and Mini Breeds a try.
Blue Buffalo High Protein Weight Management for Small Breeds
A comparable choice in price to Hill's, Blue Buffalo leaves corn out of their ingredients list and thus is a bit higher in quality. Its first six ingredients are deboned chicken, chicken meal, brown rice, barley, pea starch, and peas. It includes sweet potatoes and carrots as nutritious veggies, and blueberries and cranberries for fruit. Like all the other weight management dog foods on the list, Blue Buffalo's Weight Management for Small Breeds gains its weight management title by reducing the calories from fat in the food. The bag also comes with a guide to feeding dogs for weight reduction versus weight management. You can start with weight reduction until your dog starts looking a little slimmer, and then ease back to a weight management serving.
Like many of Blue Buffalo's dry dog foods, this one features LifeSource Bits, little kibble pieces filled with antioxidants, vitamins, and nutrients for your dog.
Solid Gold Fit and Fabulous Holistic Weight Management Dog Food
This low-calorie, low-fat food is a fantastic choice for small dogs who can't eat grains. It's also worth taking a look at if your dog has digestive problems because it's got probiotics and fiber-rich prebiotics to help those probiotics flourish. To earn its "holistic" label, this dog food includes a range of superfoods. There are two flavors in the weight management-based formula: chicken, sweet potato, and green bean is the first one. It contains chicken from a cage-free source. Its first six ingredients are chicken, chicken meal, sweet potatoes, pea fiber, potatoes, and peas. Shortly after this list, carrots, pumpkins, blueberries, cranberries, and salmon oil make an appearance. This is the grain-free weight-management dog food option from Solid Gold.
The Alaskan Pollock-based dog food has different ingredients, and it is NOT grain-free but it is potato-free for dogs who react adversely to potatoes: pollock, pollock meal, pea fiber, oatmeal, brown rice, and peas. For vegetables and fruits, this food includes carrots, pumpkin, parsley, apples, cranberries, blueberries, lettuce, celery, beets, watercress, spinach, and broccoli. This is an excellent choice for pet parents who are committed to feeding their dogs lots of fruits and vegetables! It's a little bit pricier than other diet dog foods, but you can choose between a 4-pound bag or a 24-pound bag, and neither comes at an unreasonable price.
The Best Diet Dog Foods for Medium and Large Breeds

Find the best diet dog foods for your medium or large breed dog below!
Blue Buffalo Life Protection Formula
LIke its small-breed diet dog food, Blue Buffalo's mid-size food is perfect for your medium dog. Mimicking its small-breed food, this one has deboned chicken, chicken meal, brown rice, barley, pea fiber, and pea starch. It also includes potatoes, sweet potatoes, blueberries, and cranberries. This is a solid choice for your medium sized dogs and will help them trim down to a healthy weight.
Nutro Natural Healthy Weight Dog Food
Nutro makes some of the best dog foods around, and their healthy weight dry dog food is no different. It features chicken, lentils, rice bran, chicken meal, powdered cellulose, and whole brown rice as its first six ingredients, and shortly after this, you'll see blueberries, apples, and carrots, too. You can even go to Nutro's website to find out exactly how much of their healthy weight dog food you should feed your dog according to their weight and activity level. This can be helpful: your large, sleepy mastiff who needs to shed a few pounds and doesn't move much will need different amounts of food than your quick German shepherd who can't stop moving.
Nutro Ultra Weight Management Dog Food
Another star from Nutro is its Ultra Weight Management Food, which is a bit more expensive than the Nutro Natural Healthy Weight Dog Food but also contains higher-quality ingredients. The first six are chicken, chicken meal, whole brown rice, brewers rice, rice bran, and whole grain oatmeal. These heart-healthy grains are excellent for overweight dogs who are beginning to show signs of heart disease related to their obesity. Plus, this dog food's got kale, pumpkin, spinach, blueberries, apples, and carrots for a rich stew of fruits and vegetables. This dog food lets your dog eat slightly larger portions than other weight-management dog foods without sacrificing its weight-loss benefits, so if you have an extra-hungry dog, Nutro Ultra Weight Management Dog Food might be the best choice.
Blue Buffalo Wilderness High Protein Grain Free Weight Management Food
Does your large dog need a diet dog food that's also grain free? Try Blue Buffalo's Wilderness High Protein Grain Free diet dog food, which contains deboned chicken, chicken meal, pea protein, peas, tapioca starch, and pea starch as its first six ingredients. Later on, you've got potatoes, sweet potatoes, blueberries, cranberries, dried kelp, flaxseed, and all the antioxidants and vitamins your dog needs packed into Blue Buffalo's signature LifeSource bits. This dog food also contains probiotics to keep your dog's immune system and digestion healthy and active during his slimming-down process. What's not to love?
The Dog Foods I Didn't Add
I combed through the ingredients lists for Iams, Purina, and Pedigree in an attempt to find a lower-priced diet dog food with adequate ingredients. Unfortunately, the weight management dog foods from the less expensive brands almost always include corn gluten meal and chicken by-product meal, neither of which is a quality ingredient that contributes in any way to your dog's health or aids in weight management. Thankfully, several products on this list are affordable and high quality. And remember, by choosing a quality food to help your dog drop some pounds, you're saving money in vet bills later on.
Another way to save money is to avoid feeding your pup table scraps. The fat and calorie content in human food adds up quickly for a dog!
Mmm…looks tasty, but might lead to a pudgy dog later on!    
Have you tried any of these diet dog foods for your pup? Which one worked the best to help your dog shed weight and keep the pounds off? Let us know in the comments!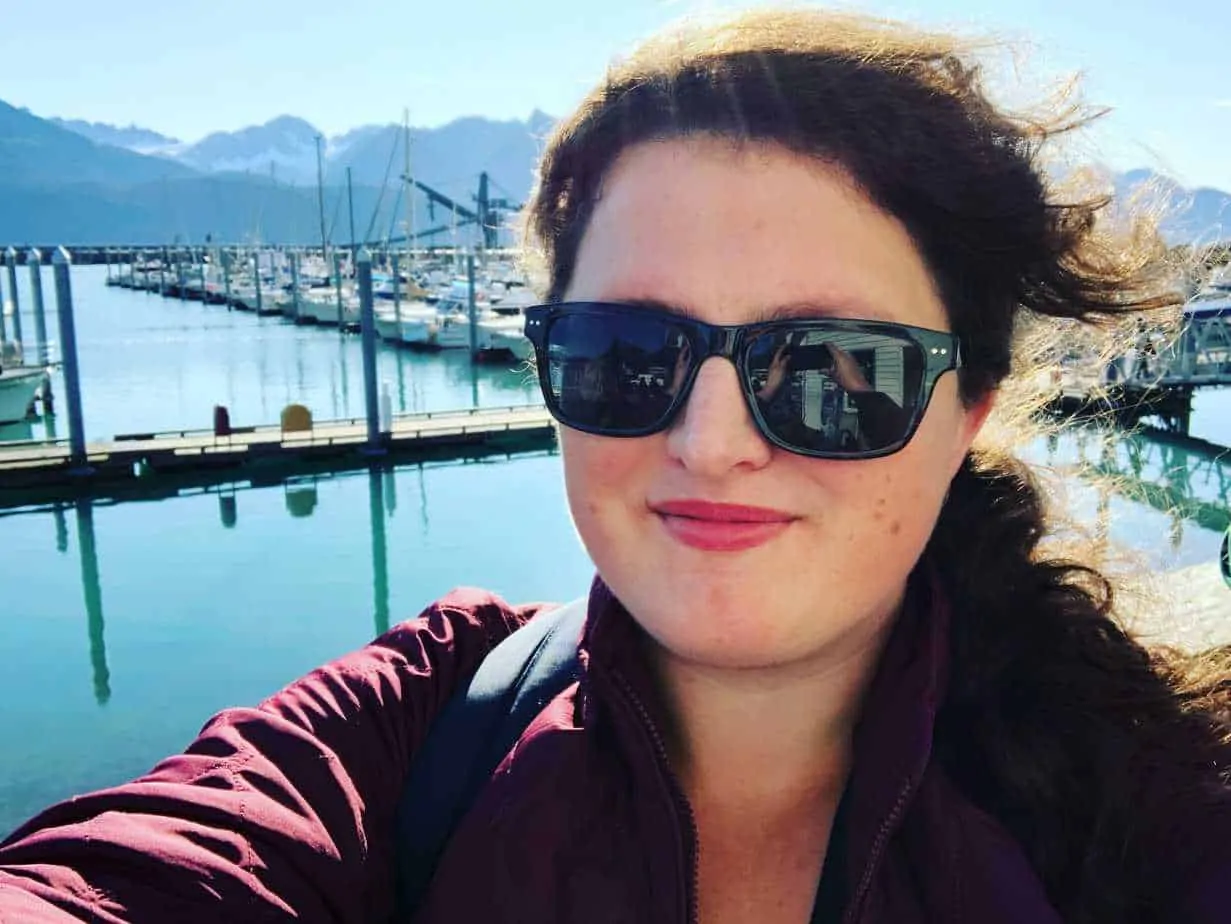 Laura Ojeda Melchor grew up with two beloved German shepherd dogs—Clancy and her daughter, Bella. From the time her family brought Clancy home, Laura took on the duty of pooper-scooper and potty trainer. As a teenager Laura helped her mother care for Clancy during her pregnancy. She still remembers fondly the exciting, frigid winter night when the seven special puppies were born. Laura kept the youngest puppy—Bella—and potty trained her, too. She taught Bella important commands, took her for long walks, and spent hours throwing tennis balls for her.
In November, Laura brought home a sweet new puppy, Eira Violet. Eira is half Alaskan malamute and half German shepherd, and Laura loves her deeply. She chose not to use a crate to potty train Eira and was pleasantly surprised at the results. She now has a sweet, energetic dog who always uses the potty outside, plays well with Laura's toddler, and enjoys long family walks in beautiful Alaska. If you were to meet Eira, she'd bound up to you with a wagging tail and get you running around the yard with her in no time.