Dry kibble is by far the most commonly fed dog food in the world. And there is no shortage of products on the market to choose from. So how do you know which dry food diet is the best for your adult dog?
Here are our top five choices for the best dog food to keep your pooch happy and healthy throughout their lives.
1. Orijen High Protein Dog Food
Orijen dog food brand is known for its long, long, long list of meat ingredients used in their biologically appropriate dry foods. This brand easily outdoes all the rest in terms of the variety and quality of animal products included in their recipes.
This kibble also contains fewer plant ingredients than the average dry dog food and is packed with protein and healthy fats to keep your dog energized while supplying them with all the nutrition they need.
>>>Check out our full Orijen dog food review.
Orijen Dog Food Ingredient Analysis
To get a better idea of what goes into Orijen dry dog food, we chose one of their most popular recipes, their Original formula, to take a closer look at.
Here are the first ten ingredients listed for this formula:
Deboned chicken
Deboned turkey
Flounder
Eggs
Whole Atlantic mackerel
Chicken liver
Turkey liver
Chicken heart
Turkey heart
Whole Atlantic herring
It isn't often that you find no plant-based ingredients in the first ten listed ingredients of a dry dog food.
In addition to including a high volume of meats and animal products, this food also contains quality, named meats and a variety of animal product sources, including poultry and fish to provide your pup with a broader nutritional profile.
This particular formula contains a high 38% protein and a slightly higher than average 18% fat.
Many people believe that a dry kibble diet is the best diet for a dog's teeth because it helps scrape off plaque while they eat. Unfortunately, this rumor doesn't quite live up to the hype. Dog's teeth were designed to shred and grab, not chew like our flat teeth, so most dogs swallow their kibble whole. Even if a dog does chew, kibble isn't hard enough to scrub teeth. However, a quality diet in any form will help keep your dog's teeth and body healthy.
Dogs Who Will Benefit from Orijen Dog Food
Given the quality of ingredients, the high protein content, and the wide variety of formulas available from Orijen, we would recommend this diet for most dogs.
All Orjen dry foods are grain-free and there are certain varieties, such as Six Fish, that contain few common allergens, making this brand a great choice for sensitive dogs. There are also varieties specific to puppies, large breed puppies, seniors, and less active dogs.
>>>Like the convenience of dry dog food but looking for an even higher quality diet? Try Stella & Chewy's freeze-dried meals.
Dogs Who Should Avoid Orijen Dog Food
While over 80% of the ingredients in Orijen formulas are animal-sourced, and these ingredients make up most of the protein profile, these diets do still contain some legumes.
Since legumes such as lentils, peas, and garbanzo beans have been implicated in possibly playing a role in diet-related DCM in dogs, we would caution against feeding this food to breeds that are known to suffer from DCM or ones that have any existing heart problems.
Overall Rating for Orijen Dog Food
Overall, Orijen is a high-quality food made in the USA with locally sourced ingredients. We love this food because it utilizes whole-food ingredients to provide all the nutrition your dog needs in a package that their system was meant to process.
Pros:
Very high meat content
Very high protein content
Quality whole-food ingredients
Cons:
2. Instinct Raw Boost Dog Food
One of the limitations of dry kibble is that it must be heat processed, a practice which can kill valuable enzymes and probiotics and denature some nutrients. But our second choice of dry food has found a way to deliver some of the positives of unprocessed raw food in an easy to feed dry kibble diet.
Instinct Raw Boost diets all contain quality traditional kibbles with the addition of freeze-dried raw bites that are packed with extra protein and whole-form nutrition.
>>>Have a large breed pup? Don't skip to the adult diet section just yet. Try one of these picks for the best large breed puppy food to help your dog grow up right.
Instinct Raw Boost Ingredient Analysis
For our ingredient analysis of Instinct Raw Boost, we chose their most popular flavor, chicken.
Here are the first ten ingredients used in this recipe:
Chicken
Chicken meal
Peas
Chicken fat
Tapioca
Herring meal
Freeze-dried chicken
Menhaden fish meal
Natural flavor
Freeze-dried chicken liver
In addition to the two quality meats listed first, this recipe also contains two additional fish meals and a number of freeze-dried meat ingredients. Of the ten ingredients listed first, only two are plant-based.
Peas offer plenty of protein and fiber but are less nutritionally valuable than meat ingredients. Tapioca is a starch utilized for processing that is easy on the stomach and not a common allergen unlike other more frequently used binding ingredients.
This food also has an impressive protein content at 37% and a high fat content at 20.5%.
One of the best things about feeding a kibble diet is how easy it is to turn dinner time into playtime! Instead of putting your dog's dry food in a boring old bowl, try filling a treat ball or mental stimulation toy with it. Even scattering kibble on the floor is more stimulating for your dog then simply eating out of the same bowl every day.
Dogs Who Will Benefit from Instinct Raw Boost Dog Food
This is another food whose quality ingredients make it a great choice for almost any dog. All recipes are grain-free and there are a variety of flavors if allergies are an issue. This line comes in many varieties as well, including puppy, large breed puppy, and small breed.
Because of the high protein and high fat content, this is an especially great choice for doggy athletes and working dogs.
As an additional plus, the raw bites in this food are highly palatable, making this a great dry kibble for enticing picky eaters without having to do any extra work.
Dogs Who Should Avoid Instinct Raw Boost Dog Food
With peas listed third on the ingredients list and likely making up some of that total protein content, we would, again, caution against feeding this food to DCM prone breeds like Labs and Great Danes.
With the higher fat content, this line may also cause some issues for dogs who struggle to stay trim and those with health conditions that make digesting fats difficult.
>>>Do you eat organic? Think your dog should too? Here are our choices for the best organic dog foods.
Overall Rating for Instinct Raw Boost Dog Food
Overall, we love how many animal ingredients make up this food and especially like seeing raw, freeze-dried ingredients added to the mix. This diet doesn't boast quite the same list of total meat ingredients as our first choice, but it more than matches it in the macronutrient profile and does so at a slightly more affordable price.
Pros:
Very high protein
High fat for active dogs
Utilizes raw food nutrition
Cons:
Gets some protein from peas
3. Wellness CORE Dog Food
If you like what Instinct brings to the table but need a food at a slightly lower price point and with a more average fat content, then look no further than Wellness CORE. Like all the foods we have listed so far, this one includes plenty of quality animal ingredients and all the nutrition your dog needs to thrive.
>>>Check out our full Wellness dog food review.
Wellness CORE Dog Food Ingredient Analysis
For our Wellness CORE line ingredient analysis, we chose their popular Original formula.
Here are the first ten ingredients in this recipe:
Deboned turkey
Turkey meal
Chicken meal
Peas
Dried ground potatoes
Lentils
Chicken fat
Tomato pomace
Ground flaxseed
Natural chicken flavor
Seeing three meat ingredients listed first, including two nutrient-dense meat meals, is always a great thing when looking for quality dry dog foods. In addition to these three healthy ingredients, this food also contains energizing chicken fat and heart-healthy salmon oil.
Overall, there are more legume ingredients than we would like to see as well as dried potatoes, a starch that likely adds more calories than at least one of the meats listed higher up, but the use of multiple quality meat ingredients still makes this an impressive ingredients list.
And with 34% protein and 16% fat, this food would still make a great choice for the average pooch.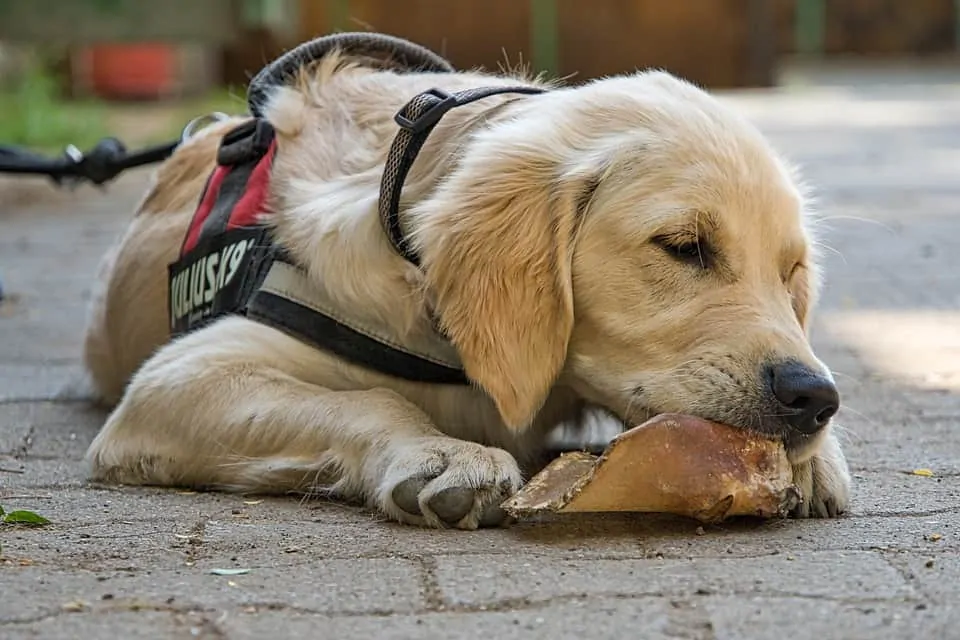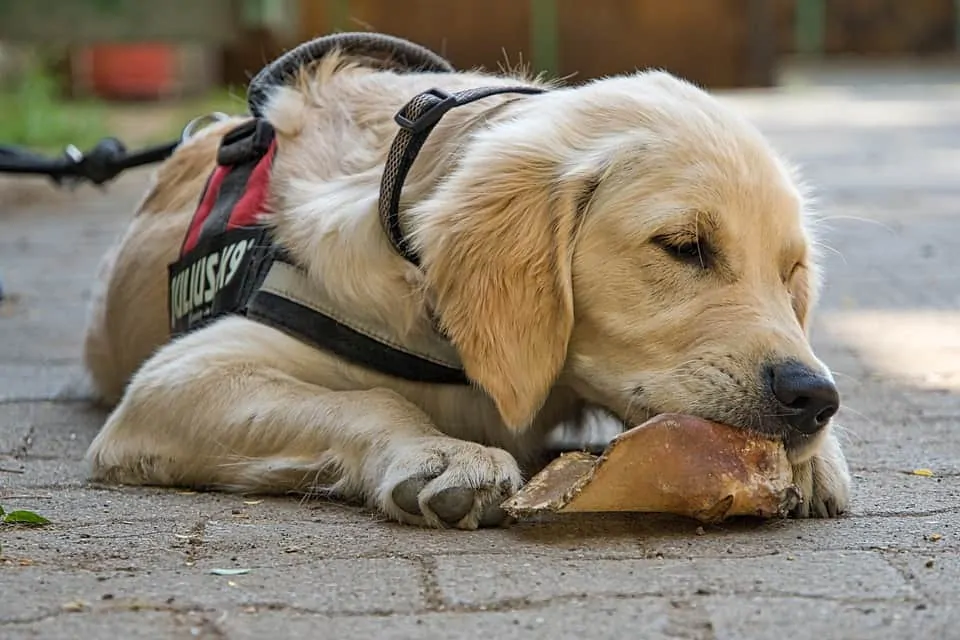 Dogs are built to get all the nutrients they need from an all-meat diet. Unfortunately, kibble diets require a starch binder in order to hold their shape, which means all dry diets must contain some plant matter. But by finding dry diets that contain more meat than starches, you can still provide your dog with all the nutrients they need to thrive.
Dogs Who Will Benefit from Wellness CORE Dog Food
With a high protein amount but lower fat percentage than our previous two choices, this food would be a great choice for companion animals of any activity level.
This line also features a low-calorie food and some size-specific diets to make it easier to find exactly what your dog needs. For those that are allergy-prone, all formulas are grain-free and the Ocean formula contains some less common proteins.
Dogs Who Should Avoid Wellness CORE Dog Food
Again, this is a food that contains multiple legumes and should be avoided by dogs who are prone to DCM.
Some of the recipes also include higher than average amounts of fiber. For some dogs, this can actually benefit digestive health, but many dogs do not do well with these higher fiber diets and may become overly gassy or experience more frequent bowel movements.
Overall Rating for Wellness CORE Dog Food
Overall, we like Wellness CORE for their meat packed ingredient lists, their simple formulas, and their affordability. Their more average fat levels combined with a still stellar protein count make them a great choice for even less active pups.
Pros:
High protein
Multiple meat meals
Quality ingredients
Cons:
Multiple legumes
Contains potatoes
4. Zignature Dog Food
Allergies are becoming a serious problem for more and more dogs. Unfortunately, many limited ingredient diets meant to help dogs with food allergies are just as restricted on nutrition as they are on proteins and starches. That's what sets Zignature apart.
These low-allergen diets focus on less-common meats and plant ingredients to build nutritionally dense diets that even the most sensitive of dogs can tolerate.
>>>Check out our full Zignature dog food review.
Zignature Dog Food Ingredient Analysis
For our Zignature ingredient analysis, we chose one of their best low-allergen recipes, their whitefish formula.
Here are the first ten ingredients listed in this diet:
Whitefish
Whitefish meal
Peas
Chickpeas
Pea Flour
Sunflower oil
Flaxseed
Dehydrated alfalfa meal
Natural flavors
Salt
The use of whole whitefish and whitefish meal combine to bring your pup a nutrition boost in a form they were meant to digest. While there are a number of legumes utilized in this recipe plus protein-dense alfalfa, it is still a quality formula that offers a more complete nutritional picture than many limited diets.
It also contains a much higher protein content than other hypoallergenic diets at 29% with an average fat content of 14%.
When we think of what dog food is made out of, there are certain meats that come to mind, mainly chicken, beef, and lamb. But many dogs are allergic to these common proteins. In some cases, choosing an exotic meat like goat, duck, or pheasant can help your dog find relief from allergy symptoms without depriving them of the natural animal protein they crave.
Dogs Who Will Benefit from Zignature Dog Food
The entire Zignature line was made for dogs with food allergies who cannot eat common ingredients like chicken, beef, corn, and soy. What makes this brand so great is that they have a very long list of different flavors, all featuring only one or two proteins and a short list of plant ingredients.
This is a great feature for sensitive dogs who otherwise would have to eat the same formula for their entire lives–a practice that can actually lead to more food allergies in the long run.
That said, these diets are packed with protein and quality ingredients and would make great diets for most companion dogs with or without food allergy issues.
Dogs Who Should Avoid Zignature Dog Food
More than any other food featured on this list so far, this food would not be a good choice for dogs with DCM susceptibility or other taurine related issues. Many of the recipes contain a high number of legume ingredients including the protein-concentrate "pea flour."
Even with a more complete limited ingredient diet like this one, we would still recommend rotating flavors to help assure your dog isn't missing out on any essential nutrients.
Overall Rating for Zignature Dog Food
Overall, we love Zignature for dogs with allergies since they go above and beyond the call to find exotic meats like kangaroo and catfish while still creating protein-dense diets without fillers.
As with any other specialty diet, you can expect these recipes to cost more than your typical kibble, especially for the very unique flavors, but for the highly sensitive dog, this is often worth it.
Pros:
Low-allergen formulas
Multiple flavor choices
Quality animal ingredients
Cons:
High in legumes
Higher in plant ingredients
Lower-quality fats
5. Crave High Protein Dog Food
This last dry kibble diet is one we included because of its quality ingredients and very, very attractive price tag. You will be hard-pressed to find another grocery store brand food that contains as many quality meats and as high a protein content as Crave.
This brand combines all the things you love about premium foods but manages to do it at half the price.
Crave Dog Food Ingredient Analysis
We chose one of the most popular Cave recipes, beef, to complete our ingredient analysis.
Here are the first ten ingredients in this recipe:
Beef
Chicken meal
Pork meal
Split peas
Lentils
Chicken fat
Potato starch
Pea protein
Chickpeas
Dried plain beet pulp
Compared to other foods on this list, this diet does contain more filler-type ingredients than anything we have seen so far. Beet pulp and potato starch are both binding ingredients that offer little in the way of nutrition for dogs.
However, three named meats, including two meat meals, listed first, is always nice to see. And since these are three very different protein sources, you can be sure your dog is getting a wider nutrient profile than they would be with most dry diets.
While there is no doubt that plant ingredients like pea protein and lentils add a lot to the protein content of this food, we would still consider it to have a higher than average protein amount at 34% and a higher fat content at 17%.
You want to celebrate your pup and treat them the best you can. But the best toys, the most pets, and the most glamorous parties don't mean anything if the food you are feeding can't keep your dog healthy and feeling their best. 
Dogs Who Will Benefit from Crave Dog Food
Any one of the dry kibble diets available from Crave would make a quality food for the average companion dog. They all contain plenty of protein, meat ingredients listed first, and no by-products or other red-flag ingredients.
But, more importantly, this brand offers dog owners a budget, a chance to feed their dog a diet that is made from higher quality ingredients than just about anything else at that price point.
Dogs Who Should Avoid Crave Dog Food
Where this food falls short of the other diets on this list is in that Crave often utilizes pea protein as an ingredient. While whole peas and pea flour at least offer some nutrition and fiber, pea protein only offers a cheap way to up protein content but with a far inferior protein source than meat.
All this added plant protein can cause issues with taurine levels in some predisposed dogs. And, since Crave does not add taurine to their diets, this would absolutely be a food to avoid for large breeds and others at risk for DCM.
Additionally, this large amount of plant-based protein means this food would not be a great choice for doggy athletes or working dogs who require a lot of quality animal protein and fat in their diets.
Overall Rating for Crave Dog Food
Overall, Crave provides a decent ingredient list with quality meats and without fillers or chemicals. But, in the end, it is the price that truly won this food a spot on the list as our top pick for the most budget-friendly dry dog food.
You May Also Be Interested In…
Still shopping?
Here are a few more dry dog food brand reviews you may want to check out: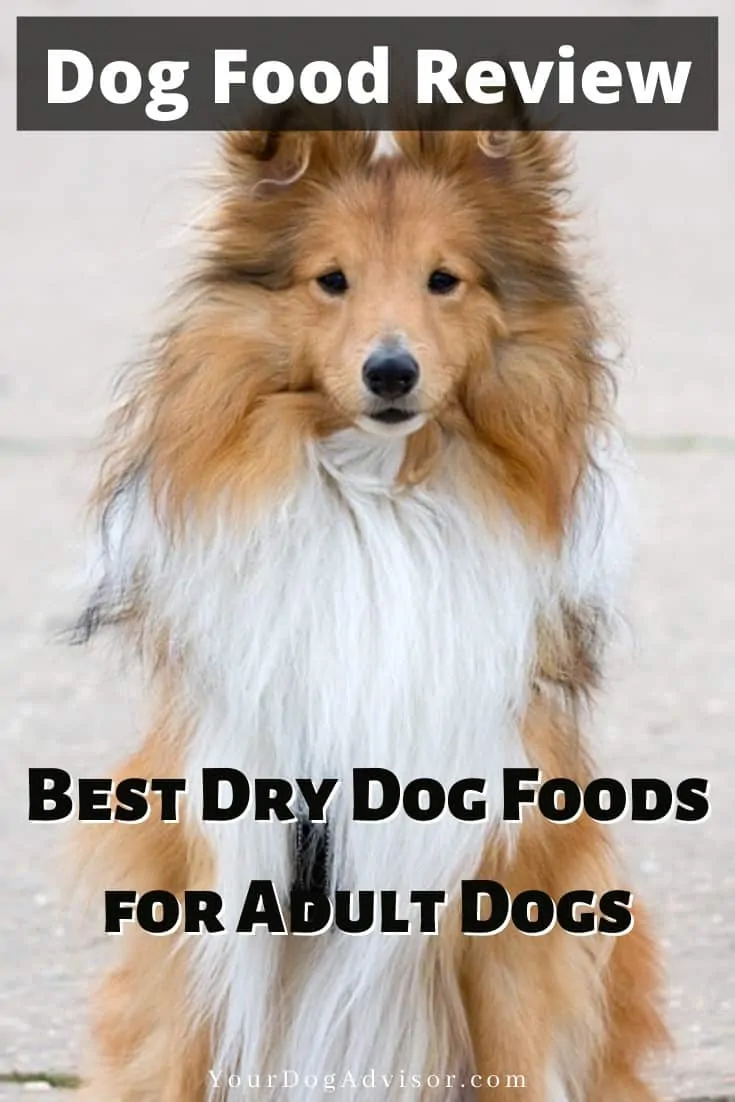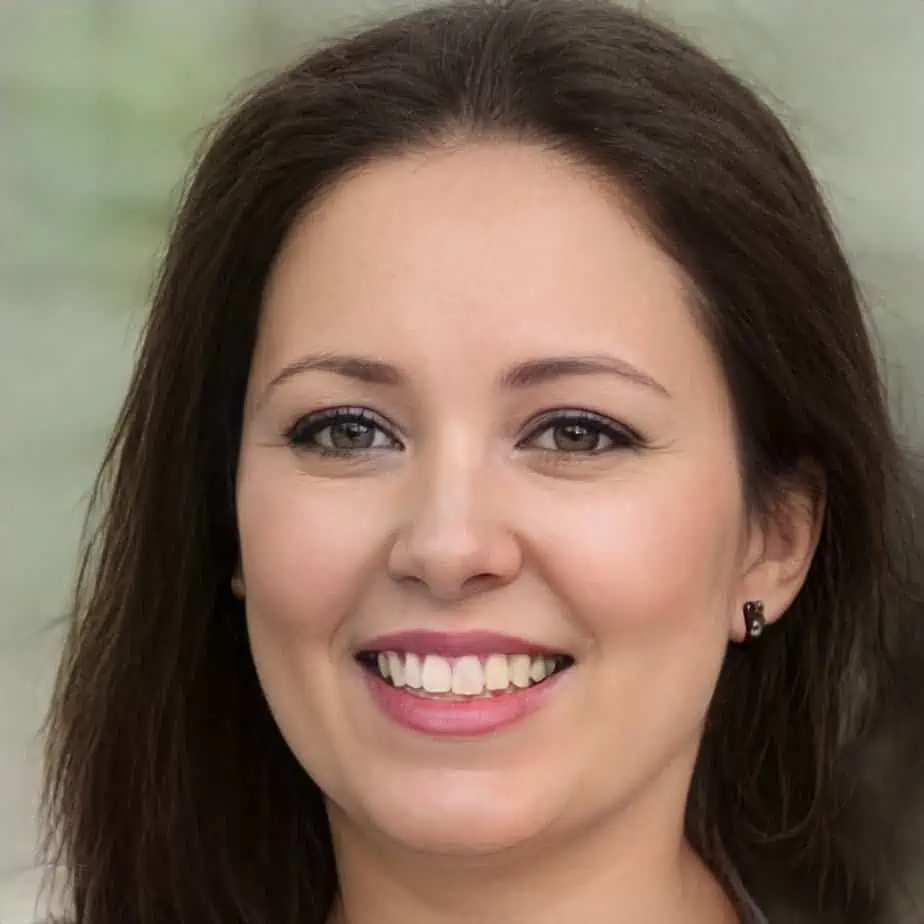 Jen Jones is a professional dog trainer and behavior specialist with more than 25 years of experience. As the founder of 'Your Dog Advisor' and the 'Canine Connection' rehabilitation center, she applies a holistic, empathetic approach, aiming to address root causes rather than merely treating symptoms.
Well known for her intuitive and compassionate approach, Jen adopts scientifically-proven, reward-based methods, encouraging positive reinforcement over punishment. Jen specializes in obedience training, behavior modification, and puppy socialization. Her innovative methods, particularly in addressing anxiety and aggression issues, have been widely recognized. Jen has worked with many of the world's leading dog behaviorists and in her free time volunteers with local animal shelters and rescue groups.