Pedigree dog food is one of the more well-known dog food brands on the market. But how does this doggy diet stack up against other choices on the grocery store shelf?
Find out as we take a closer look at what is really inside this popular yellow bag.
Pedigree Dog Food Flavors and Lines
This brand of food is available in both dry kibble and canned food. While the company does not have separate lines with specific focuses, they do have standard and higher protein varieties.
Pedigree Standard Line
The brand's standard line includes both dry and wet foods in a variety of recipes. In addition to the different forms and flavors available, this line also includes multiple size-specific and stage-specific diets tailored to different breeds, ages, and activity levels.
Available Flavors & Types:
Adult Roasted Chicken, Rice & Vegetable Flavor
Adult Grilled Steak & Vegetable Flavor
Small Dog Roasted Chicken, Rice & Vegetable Flavor
Small Dog Grilled Steak & Vegetable Flavor
Puppy Chicken & Vegetable Flavor
For Big Dogs Roasted Chicken, Rice & Vegetable Flavor
Healthy Weight Roasted Chicken & Vegetable Flavor
Active Senior Roasted Chicken, Rice & Vegetable Flavor
Puppy Growth & Protection Grilled Steak & Vegetable Flavor
Pedigree High Protein Line
The higher protein line includes a select few diets with about 6% more protein than the standard line. The flavor choices are more limited in this line, but many are available in wet and dry formulas. All the high protein choices are adult maintenance recipes and are not specialized for dog age or size.
Available Flavors & Types:
High Protein Beef & Lamb
High Protein Chicken & Turkey
Pedigree Dog Food Ingredient Analysis
To perform our ingredient analysis for Pedigree, we chose one of their more popular foods, the Adult Roasted Chicken, Rice & Vegetable Flavor dry kibble.
Ingredient List:
Ground Whole Grain Corn – Corn is typically considered a filler ingredient due to its low nutritional profile and low bioavailability and digestability for canines. The fact that a grain of any type shows up as the first in the ingredients list qualifies this as a lower quality dog food.
Meat and Bone Meal – While meat and bone meal adds a significant amount of protein, fat, and calcium to this diet, the fact that it is from an unnamed animal source indicates the quality of this meat is very low.
Corn Gluten Meal – Gluten is the protein-rich part of this grain. While this ingredient likely adds plenty of protein to the overall diet, it is of far lower quality and less useable to the canine system than protein from meat and other animal ingredients.
Animal Fat – Fat is important for dogs as it helps them maintain their energy levels and aids in skin and coat health. However, since this source of fat is unnamed, it is most likely of a much lower quality than fat from a named source such as "chicken fat" or "beef fat."
Soybean Meal – Soybeans are another cheap filler ingredient often found in budget dog foods. Soy does add a good deal of protein to the overall diet but, like corn gluten, it is of much lower quality and in a less useable form than protein from meat.
Natural Flavor – Flavor ingredients are often added to dog foods to increase their palpability. Even though this flavoring is listed as being "natural" there is no way to tell if it came from a quality flavoring source or not.
Chicken By-Product Meal – This is the rendered product of slaughterhouse waste. It includes all parts of the chicken that are not used in human consumption including organs, feet, beaks, and undeveloped eggs. While some of these parts provide protein, fat, and micronutrients, others are low-nutrition fillers, and all are relatively low quality.
Dried Plain Beet Pulp – Beet pulp is a by-product of the processing of beets for sugar. While it provides lots of insoluble fiber which can be helpful with digestion, it is largely included as a cheap filler product.
The remaining ingredients included are far enough down the list that their amounts are too small to add much to the overall nutritional profile of the diet, with a few exceptions.
This diet includes four artificial food colorings, including red 40. These are controversial for two reasons. The first, is that food colorings are wholly unnecessary in dog foods since dogs are unlikely to care what color their kibble is and cannot see most of these colors anyway. And secondly, food colorings have been linked to many negative health effects through the years and most are now banned by the FDA.
>>>Is ingredient quality high on your list? Here are our picks of the best organic dog foods.
This product also contains the preservative BHA, which has been linked to various types of cancers in humans and canines.
Most of the micronutrients found in this food come from the synthetic vitamins and minerals that have been added and that appear at the bottom of the ingredient list.
Overall, the ingredients used in this recipe consist mostly of low-quality filler grains and unnamed animal proteins.
Feeding a diet made primarily of low-quality ingredients can have wide-ranging health effects. Dogs on low-protein, high-grain, poor-ingredient diets tend to struggle with obesity, poor coat condition, skin problems, allergies, and are more likely to age prematurely. 
Protein Content of Pedigree
According to the guaranteed analysis, this chicken, rice, and vegetable recipe contains 21% protein. This amount is on the lower end of average compared to other dog food brands.
However, given that much of this protein likely comes from non-animal sources, including corn gluten and soybeans, we would rate this food as being overall lower than average in biologically available protein.
>>>Looking to make sure your dog's food is protein-packed and high quality? Making your own homemade dog food is one of the easiest ways to assure these things are true.
Fat Content of Pedigree
The total fat content of this particular chicken, rice, and veggie recipe is 10% according to the guaranteed analysis. This is lower than average compared to most dog foods.
Since dogs rely heavily on fat to maintain adequate energy levels and for coat, skin, and organ health, this food may not be appropriate for some dogs. We'll look more closely at this in a moment.
>>>Looking for other low-fat dog foods for your pudgy pooch? Here are the best diet dog foods.
Pros of Pedigree Dog Food
Overall, the ingredients used in most Pedigree recipes are far below the quality we would recommend for the average pet.
While the protein and fat levels in the standard line diets are lower than the average dog requires, the High Protein line does perform a little better with around 27% protein and 12% fat, making these recipes more adequate for companion animals. However, many of these macronutrients still come from low-quality ingredients.
Here are some additional beneficial takeaways from this brand:
This brand is widely available at supermarkets and online retailers
There are a number of flavor, stage, form, and kibble size options available
This food is inexpensive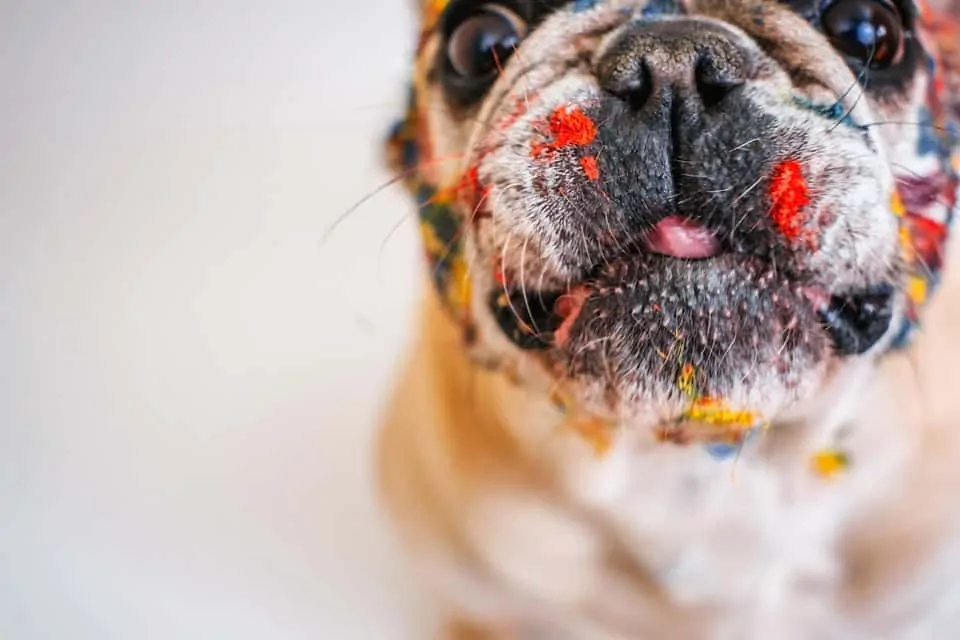 Many dog food brands utilize gimmicks to entice buyers. One cheap and effective way to make dog food more appealing to owners is to use food coloring. But don't be fooled, artificial flavors and colors have no place in your pet's diet. Besides, those bright colors certainly won't do anything to your entice your pup to eat what's in their bowl. 
Cons of Pedigree Dog Food
In terms of ingredients alone, this brand does not have much to deliver. It relies heavily on cheap filler grains that are not biologically appropriate for dogs who have evolved to eat largely carnivore diets.
The animal ingredients that are included are of a much lower quality than we would like to see. But even more worrisome is the inclusion of some ingredients that have been linked to health problems and cancer.
This all comes on top of a macronutrient profile that is too low in biologically appropriate fats and protein to sustain an active dog, especially one that works or performs for a living.
Here are some additional negative takeaways from this brand:
All recipes contain some red-flag ingredients
All recipes are lower than average in quality protein
All recipes are lower than average in fat
The bulk of these diets are plant-based ingredients
All recipes contain high allergen ingredients
>>>Wondering which dog food brands have scored the highest in our review process? Both Orijen and Stella & Chewy's have rated well and are worth checking out.
Pedigree Dog Food Price Tag
One place that Pedigree does shine is in the price tag department. All types and lines are on the lower end of the price spectrum when compared to diets of similar quality.
This price reduction seems to be true whether you are shopping for this brand in the supermarket or online.

You want what's best for your pup but you also have a budget to keep. But before you reach for the cheapest dog food on the shelf, consider that the quality of your pet's diet can play a huge role in how much you spend in vet bills, especially as they get older. 
Pedigree Dog Food Recall History
This brand has been recalled a number of times throughout its history.
In August of 2014, certain batches of the Adult Complete Nutrition recipes were recalled due to contamination with small metal fragments. The presence of such foreign materials poses a serious risk for dogs who ingest them and may result in injury to the mouth or digestive tract.
Earlier that same month the brand recalled smaller bags of the same recipe due to the same foreign materials contamination.
In June of 2012, the company recalled some of the Weight Management canned diets also due to foreign material contamination. In this case, pieces of blue plastic large enough to be a choking hazard were found in some batches.
In September of 2008, a long list of small breed and large breed kibble diets were recalled due to possible salmonella contamination. While most healthy adult dogs do not get sick from ingesting salmonella bacteria, dogs with certain health conditions can become sick and even die from this infection. Salmonella also poses a serious threat to humans.
Pedigree is owned by Mars, one of the largest dog food manufacturers in the world. The food is made in various factories throughout the US and Canada.
Which Dogs Can Benefit from Pedigree?
Given the low-quality ingredients and lower than average biologically available protein in this food, we do not believe there are a lot of dogs out there who would benefit from eating this brand over others.
However, as having some food to eat is always better than none, this brand does provide owners on a tight budget with an AAFCO rated doggy diet for a very low price. This may be an especially important consideration for owners who must feed large numbers of dogs.
Working dogs, like this Australian Shepherd, require high-protein diets that can fuel their active lifestyles while also providing all the nutrients and antioxidants they need to recover from a long day's work.
Which Dogs Should NOT Be Fed Pedigree?
In particular, we would not recommend feeding this brand to any dog that appears to have an allergy or sensitivity to grains or soy.
Since many of the animal-based ingredients are not named, this brand would also not be appropriate for dogs with specific protein allergies since you could not be sure that that particular meat was not used along with others in the animal by-product, animal fat, or animal meal ingredients.
>>>Does your dog suffer from food allergies? Here are the best hypoallergenic dog foods. But if those don't do the trick, here's how to perform an elimination diet to find out which ingredient is bothering your pup.
These recipes would also not be appropriate for working dogs or canine athletes given the low calorie-density and lack of quality fat and protein. Since some dogs are also prone to gaining weight on high-carb diets, this brand would also not be appropriate for dogs who put on weight quickly or struggle to stay trim on lower quality foods.
The Final Word for Pedigree Dog Food
Given the low-quality, filler ingredients, very low-quality meats, and the inclusion of many red-flag additives, we would not recommend Pedigree dog food for most companion or working animals.
For owners who are restricted to this brand due to budgetary concerns, we would recommend the high protein line over the standard line for adult dogs only.
However, we do feel like there are better options in this lower price range.
Pure Balance is a meat-first, filler-free dog food available at a very reasonable price that comes in a wide range of forms and in stage and size-specific recipes. To learn more about this low-priced alternative, check out our full Pure Balance dog food review.
If you are looking for a more affordable wet food, Rachel Ray Nutrish wet diets deliver higher quality meat and veggie recipes at a supermarket price. You can read more about the brand in our Rachel Ray Nutrish review.
At a slightly higher price than Pedigree is Blue Buffalo. While this brand may cost you a touch more, it is more than worth it to get higher quality ingredients and no fillers. As an added bonus, this brand is also widely available and comes in a variety of flavors and types. You can learn more about why you should be feeding this brand in our Blue Buffalo dog food review.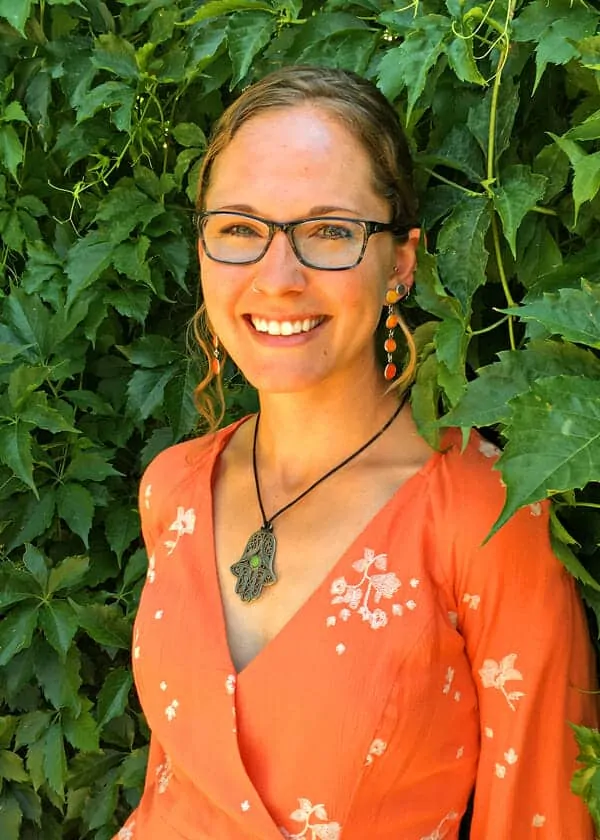 Sara Seitz has spent most of her life in the pet industry and has a bachelors in animal behavior from Colorado State University. Sara started working with dogs and cats as a high schooler at a rural boarding kennel. There she learned a lot about the bad and the ugly of the pet service industry. But not even the toughest day at that job would dissuade Sara from following her dream of working with animals.
In college, Sara got a job at a dog daycare and boarding facility in Fort Collins, Colorado. Her new career provided even more opportunities for learning about dog behavior than her classes did. As general manager of the daycare, Sara helped the company launch a new in-home pet sitting branch and trained to become a certified dog trainer. Between shifts taking care of peoples pets in-home and supervising dogs during playtime at the daycare, Sara organized and taught obedience classes.
Sara has always been passionate about bettering the lives of our canine companions. She soon found that advocating for and educating owners in the power of positive reinforcement training was one of the best ways to help dogs and their owners live happier lives.