This specialty dog food was made specifically for the growing population of doggies that suffer from food intolerances and allergies. Unlike many other brands, Zignature foods are crafted with exotic meats and less common starch binders like legumes and quinoa.
But how does this hypoallergenic food stack up against other brands' low allergy formulas? And is it worth the price to feed this specialty diet to your sensitive pup?
Keep reading to find out how this brand ranks.
Zignature Dog Food Flavors and Lines
In addition to their original, grain-free line, this brand has also recently launched a legume-free line that utilizes less common grains and seeds along with their special selection of exotic meats. Both lines cater to dogs with sensitivities to common dog food ingredients.
Zignature Grain Free Solution
Every flavor in this original line is available in dry kibble, canned food, and treats, making it easy to find anything your dog might want in a recipe that they can tolerate. Most of these recipes include a single protein type and a handful of less common starches, including legumes and seeds.
Available Flavors & Types:
Catfish Formula
Duck Formula
Guinea Fowl Formula
Goat Formula
Kangaroo Formula
Lamb Formula
Pork Formula
Salmon Formula
Turkey Formula
Trout and Salmon Meal Formula
Venison Formula
Whitefish Formula
Small Bites for Small Breeds
Zssential Formula
Zignature Legume Free Solution
This line is newer and is only available in a few select flavors. These legume-free options also center around a single or limited number of protein ingredients. The starch ingredients included in these flavors do contain some highly digestible and low-allergen grains but also rely on more exotic seeds and veggies to round out the nutritional profile.
These recipes are only available in a dry kibble variety.
Available Flavors & Types:
Lamb and Lamb Meal Formula
Trout and Salmon Meal Formula
Turkey Formula
Zignature Dog Food Ingredient Analysis
To perform our ingredient analysis for Zignature, we chose one of their most popular recipes, the grain-free solution Trout and Salmon Meal Formula.
Ingredient List:
Trout – Trout provides protein and tons of heart-healthy omega fatty acids as well as plenty of micronutrients that dogs need.
Salmon Meal – Like trout, salmon meal provides plenty of healthy fats, protein, and nutrients, but is even more nutrient-dense because it is a meal ingredient instead of a fresh meat ingredient.
Chickpeas – These legumes are a rarer dog food ingredient that may work well for some sensitive dogs compared to other starchy binders. They are high in protein, but it is a less bioavailable type of protein than that from meat.
Peas – Much like chickpeas, green peas are easy on the stomach, don't often cause problems with allergies, and are high in protein. Again, however, this protein is much less available to dogs than protein from animal ingredients.
Sunflower Oil – This oil provides the high amount of fat dogs need in their diets to help them thrive. However, animal fats are much more biologically appropriate for canines than these cheaper fats extracted from plant sources.
Dehydrated Alfalfa Meal – Alfalfa is a nutrient-dense plant that provides plenty of micronutrients. This plant ingredient also contributes a lot of protein to the diet, which, again, is of a lower quality to the canine system than meat.
Salmon Oil – This is a very healthy, high-quality oil that provides dogs with everything they need to stay active and to maintain a healthy coat. This omega-filled fat is also great for maintaining the health of organs and skin.
Flaxseed – This is another high omega fatty acid ingredient, but in a form that is much more difficult for the canine digestive tract to utilize. It is very high in fiber.
The remaining ingredients consist of synthetic vitamin and mineral additives used to balance and complete the overall nutritional profile. While we like to see this done with whole food ingredients instead of synthetic micronutrients, it is not at all uncommon for dog foods to use these types of additives.
>>>Looking for even higher quality ingredients? Check out our picks for the best organic dog foods.
Overall, this food utilizes two quality animal ingredients, a shortlist of nutrient-dense plant materials, some added fats, and a couple of vegetarian superfoods.
Many of this brand's recipes feature less common meat ingredients like kangaroo, goat, catfish, and guinea fowl. Because these meats are rarely used by commercial dog food companies, they are ingredients even the most sensitive of dogs isn't likely to be allergic to. On the downside, the complete nutritional profile of these ingredients in terms of what is available to the dog is less well known than more common meats.
Protein Content of Zignature
The Trout and Salmon Meal Formula we analyzed contains 31% protein. We would consider this a higher than the average amount, and a major plus for the brand. But, considering that this recipe also uses peas and chickpeas, we must assume some of this protein comes from less desirable sources.
Even with this in mind, however, this food likely still has more quality animal proteins than most others on the market.
>>>Allergies have your dog itching like crazy? Here are the best itching remedies for dogs.
Fat Content of Zignature
This formula contains 14% fat according to the guaranteed analysis. This is about average compared to other quality foods. We do like that so much of this fat comes from high-omega sources and is full of antioxidant power.
This amount of fat tends to work well for most companion dogs.
>>>Does your pup have a few pounds to shed? Here are our picks for the best diet dog foods.
Pros of Zignature Dog Food
Almost all recipes in the Zignature lineup list a quality fresh meat ingredient first followed by a nutrient-dense meat meal. The remaining ingredients consist of quality animal fats, plant-sourced fats, and more-nutrient-dense plant ingredients.
In addition to providing quality nutrition, these diets also work well for dogs with food sensitivities and allergies since the ingredients are more limited than many diets and include low-allergen meats and starches.
>>>Not sure what your dog is allergic to? Here's how to perform an elimination diet to find out.
All the recipes have higher than average protein contents and about average fat contents making this line an excellent choice for the average companion animal and the working dog.
Here are some additional beneficial takeaways from this brand:
Ingredient sourcing info is readily available on the brand's website
Legume-free line available for DCM prone breeds
High protein content in all foods
Most flavors available in canned, dry, and treats
Made with whole food ingredients and all-natural ingredients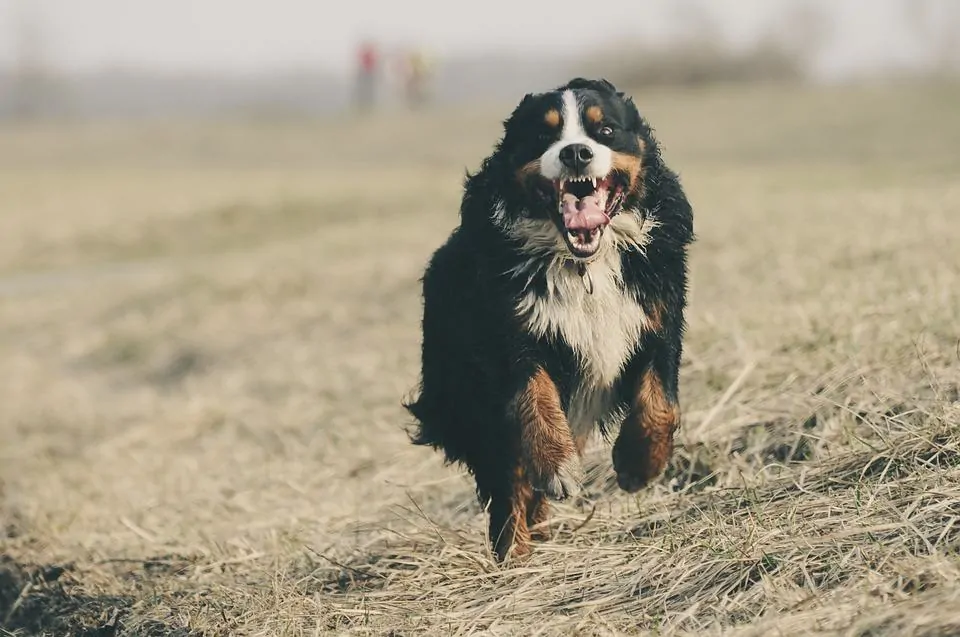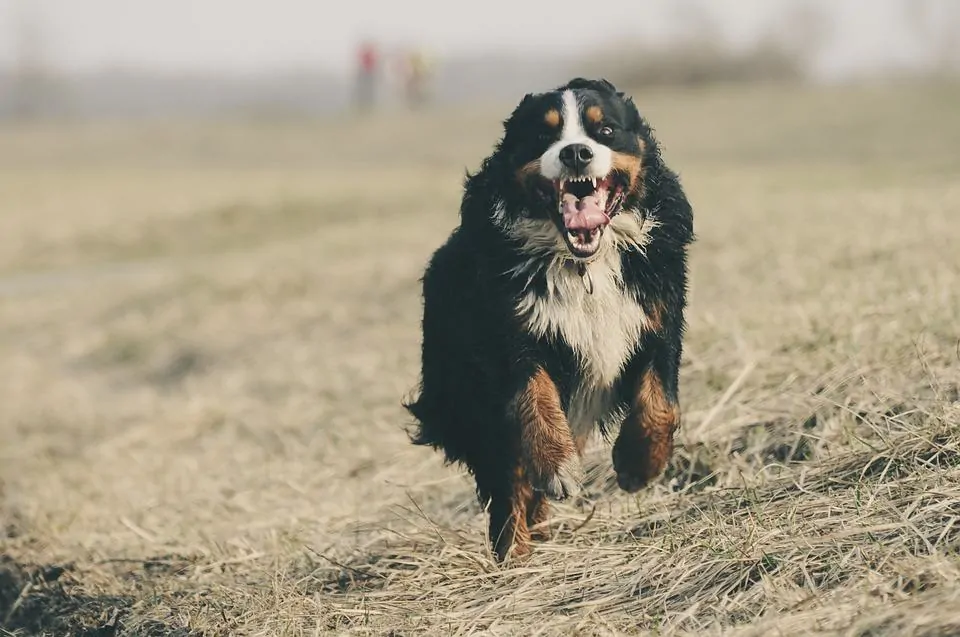 Looking for a food that will give your dog all the energy they need to fly through the day? High-protein foods are loaded with the calories dogs need to thrive. But don't discount fat content either. Unlike humans and other non-carnivores, dogs' systems were made to process fat for energy. 
Cons of Zignature Dog Food
Overall, we are very impressed with this dog food line and happy to see so many quality ingredients listed in their recipes.
One negative aspect of the grain-free line is the frequent use of legumes high up in the ingredients list. These ingredients appear to give the recipes about a 5% bump in protein content but, again, this protein is less bioavailable and provides less in terms of nutrition and energy to the dog.
But, more importantly, legume-heavy dog foods, including some recipes from Zignature, have been tied to the recent increase in DCM cases in companion dogs, according to the FDA. It is thought that legumes interfere with the absorption of taurine or don't provide adequate amounts of this essential amino acid to keep some dogs healthy.
>>>Have you ever used medications to help your itchy dog? Find out if Benedryl is safe for dogs.
Therefore, some recipes from this brand may not be appropriate for certain breeds.
We are glad to see that the brand has taken this information and reacted to it in a proactive way by releasing the new line of legume-free foods. These diets contain the same quality, low-allergen ingredients but rely on binding ingredients like oats and millet instead of legumes or low-nutrition grains.
Here are some additional negative takeaways from this brand:
Rely on some synthetic vitamins and minerals
Only dry food available in the legume-free line
Fewer protein source options in the legume-free line
More expensive than other brands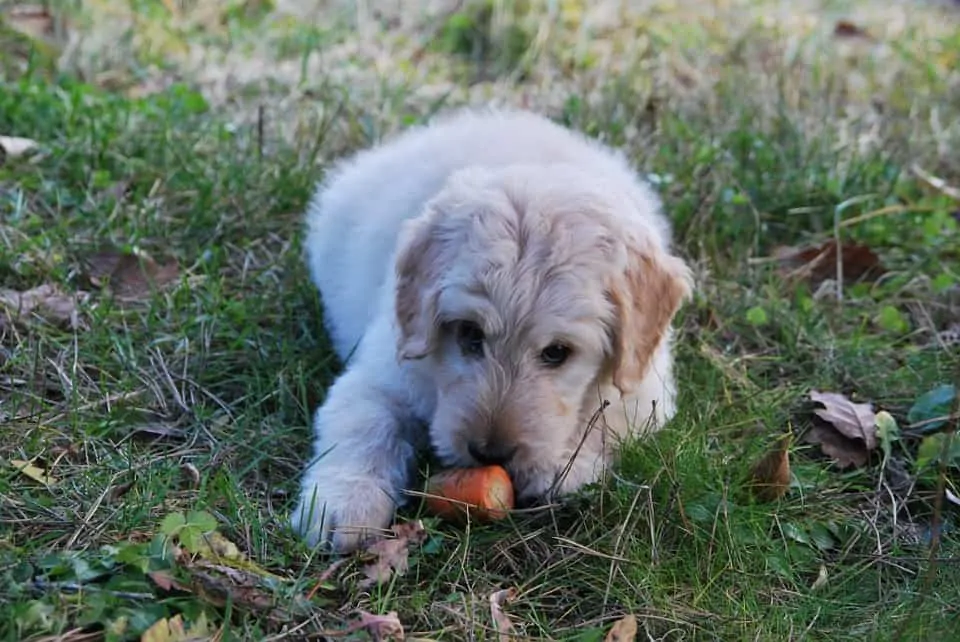 While dogs may enjoy the occasional veggie treat, their systems were built to utilize protein and nutrients from meat. Their short gut is not as efficient at extracting nutrients as ours and therefore may not benefit the way we might expect from healthy plant ingredients. Legumes are one very important example of this difference. 
Zignature Dog Food Price Tag
As you can imagine, meats like venison and kangaroo do not come cheap. And the focus on exotic, quality animal-ingredients is apparent in the price of this specialty food.
But, for a dog with severe and limiting food allergies, Zignature is worth the extra cost.
>>>Looking for other dog foods that might work for your sensitive pup? Here are the best hypogenic dog food diets on the market.
Unlike many limited ingredient foods, these diets retain plenty of protein and a diversity of whole food, nutrient-rich ingredients. The brand commitment to quality and the almost endless choice of flavors also makes them worth the investment.
Zignature Dog Food Recall History
This brand has not undergone any recalls since it came to market in 2012.
Zignature is owned by Pets Global inc. which owns three other high-quality pet diet brands including Essence and Inception.
Which Dogs Can Benefit from Zignature?
All recipes in the grain-free line contain around 30% protein and 15% fat. This nutrient profile will provide plenty of energy and nutrition to the average companion animal and working dogs alike.
The legume-free line, which is made especially for breeds prone to DCM but is a quality food for all types of dogs, has slightly less protein on average at around 25%. This line also contains about 15% fat on average. While this line may have a slightly lower calorie profile, it is still a good choice for the average companion animal.
Of course, this brand was really made with one type of dog in mind, and that's the dog with food allergies.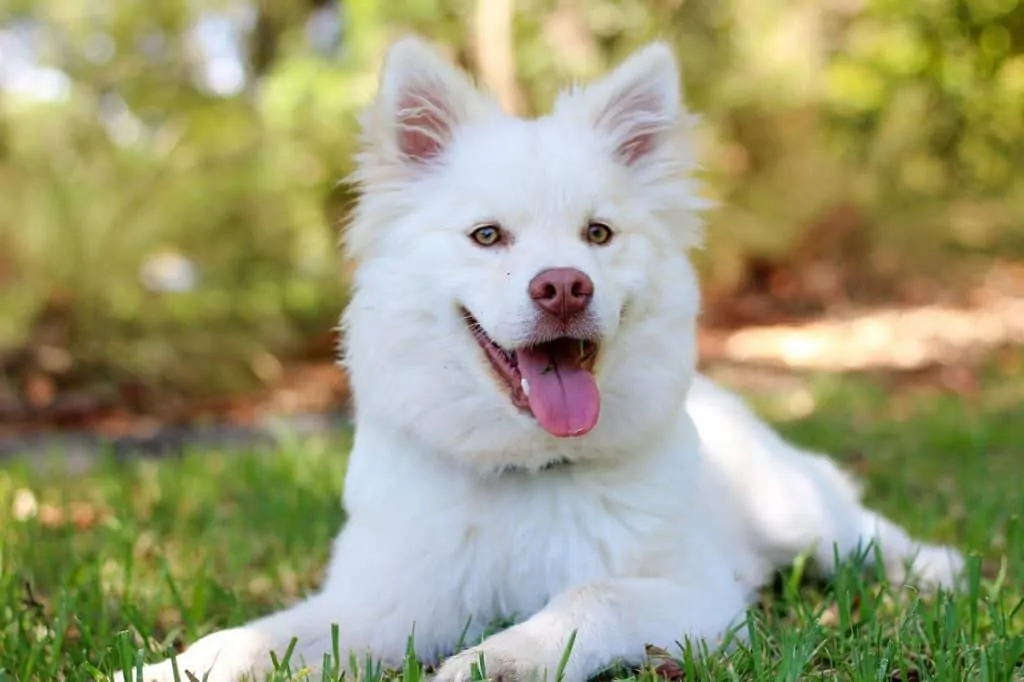 A quality diet isn't just important for your dog's waistline. Proper nutrition is a must for a healthy coat, good vision, happiness, and a long life. Skimping on the dog food budget now may seem like it is saving you money, but as a dog ages, the more likely they are to suffer from health conditions caused by poor quality food, which means higher vet bills in the future. 
The most common doggy food allergies are to common meat ingredients like chicken, beef, and lamb and to frequently used starches like corn, wheat, and soy.
None of these diets include any of the common grain allergens and the meats featured in the recipes are lower allergen meats with some being very exotic and rarely seen in dog food recipes at all. And, to help make it easier to find a food your sensitive dog can tolerate, almost all of the diets include only one or two types of meat and a short list of plant ingredients.
Which Dogs Should NOT Be Fed Zignature?
In terms of which dogs and breeds would not benefit from Zignature dog food, we would say very few.
As we have stated previously, the grain-free line, which features a lot of legumes, would not be a good choice for large breed dogs like Labradors, Goldens, Great Danes, and similar breeds due to their predisposition to DCM.
For these dogs, and for any owners out there who worry about feeding high amounts of legumes, we would suggest the legume-free line.
For really active dogs or those who struggle to keep weight on, the average fat content and protein profile of the dry foods may be too low, but many of the wet diets are higher calorie and would make a great supplement for weight gain.
Because all of these recipes are more limited in terms of ingredients than other foods and contain more less-commonly fed meats, we would recommend rotating recipes as much as possible. By doing this, you will be providing your dog with slightly different nutrient profiles from month to month, making it less likely they will become deficient in any one amino acid or nutrient.
The Final Word for Zignature Dog Food
Overall, this brand provides a long list of quality recipes all specially tailored to dogs with food allergies and sensitivities but made with high-quality ingredients that just about any dog would benefit from.
While this brand will cost you a bit more than similar foods, Zignature's focus on quality, their use of exotic meats and higher nutrient starches, and their clean recall history, truly set them apart from other dog food brands on the market.
You May Also Be Interested In…
Looking for something a little different? Here are some dog foods that are similar to this brand in quality but have something a little different to offer.
Stella & Chewy's Freeze Dried dog food is made with whole-food ingredients, quality meats, and plenty of nutrient-dense plant foods for the very discriminating owner. (Check out our full Stella & Chewy's dog food review.)
Like the idea of whole food ingredients but prefer the ease of feeding kibble? Orijen dog food brings all the nutrition of a fresh diet but in a convenient dry food package. (Check out our full Orijen dog food review.)
Looking for something that's high quality but a little more affordable? Wellness brand dog food provides quality ingredients and a long list of formula options but with a more budget-friendly price tag. (Check out our full Wellness dog food review.)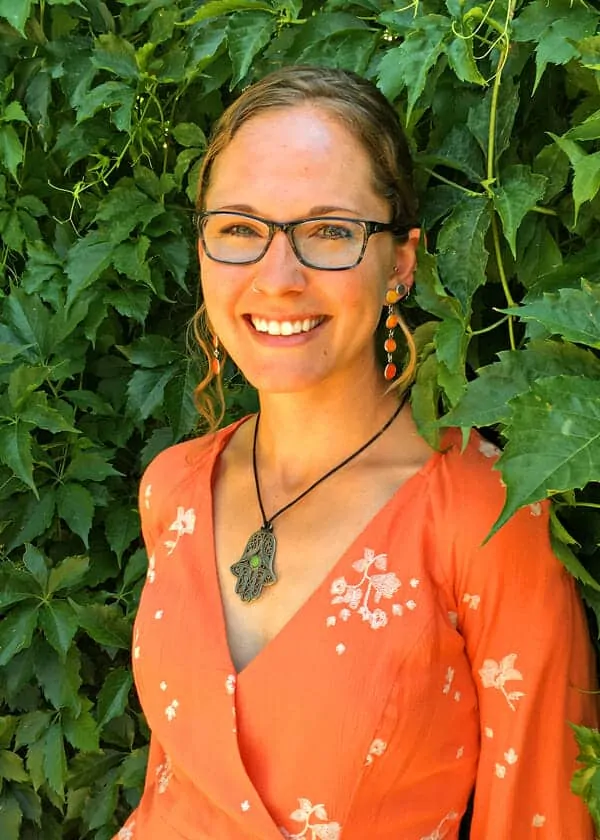 Sara Seitz has spent most of her life in the pet industry and has a bachelors in animal behavior from Colorado State University. Sara started working with dogs and cats as a high schooler at a rural boarding kennel. There she learned a lot about the bad and the ugly of the pet service industry. But not even the toughest day at that job would dissuade Sara from following her dream of working with animals.
In college, Sara got a job at a dog daycare and boarding facility in Fort Collins, Colorado. Her new career provided even more opportunities for learning about dog behavior than her classes did. As general manager of the daycare, Sara helped the company launch a new in-home pet sitting branch and trained to become a certified dog trainer. Between shifts taking care of peoples pets in-home and supervising dogs during playtime at the daycare, Sara organized and taught obedience classes.
Sara has always been passionate about bettering the lives of our canine companions. She soon found that advocating for and educating owners in the power of positive reinforcement training was one of the best ways to help dogs and their owners live happier lives.