Every time I pass the Nerf toy aisle in the store, my son lunges for the footballs and pellet guns. He's not even three yet, but somehow he knows that Nerf toys are hot in the world of kids. His older "brother," a high-schooler we hosted for a year, used to leave on the weekends to wage Nerf battles with his friends.
This last winter I bought my son a Nerf football, which Eira wanted to chew to shreds. Because the football is made of foam, that would've been easy for her to do. I kept telling her to get away from the football and she whined piteously. Clearly, dogs are attracted to the bright colors of Nerf toys. It made me wonder: does Nerf make toys that dogs can play with, too?
A quick Google search led me to the big world of Nerf dog toys. I bought some for Eira right away, wondering if the dog-specific toys would hold up to Eira and my toddler's frenzied indoor play.
I shouldn't have worried. From the moment Eira's Nerf toys came home, she was obsessed.
And so was my toddler. He got in there with my husband and started to play tug-of-war with Eira—heavily supervised, of course. The game got too intense for him when Eira and my husband started really getting serious, and then Eira even started to play bark and growl. She'd never done that with a regular rope!

My toddler gets in on the tug-of-war game Eira and my husband are playing with a Nerf dog toy.
The beauty of Nerf toys for dogs is that you can play with them inside or outside, and both ways are equally fun.
The Best Tug-of-War Nerf Toys for Dogs
Contrary to popular belief, you CAN play tug-of-war with your dog, as long as you're doing it right. Nerf has an awesome line of tug toys, some of which Eira has played with at other pups' homes. Here are her favorites!
Eira's Favorite Nerf Tug Toy: The Squeaker Vortex Chain Tug
We adore this Squeaker Vortex Chain Tug. Please note that it is not a chew toy and shouldn't be left alone with your pup, because she might ruin it or choke on a torn-off piece. But our chain tug has held up through many, many sessions of tug-of-war. The soft, durable chain material is easier on a dog's teeth than a typical rope—plus it doesn't shed bits of rope all over your house and yard.
Eira likes to play tug-of-war with her Vortex Chain Tug both indoors and outdoors. She adores the squeaky football attached to the end of the chain, and we humans like how easy it is to grip the knotted rope on the other side.
Here's a video of Eira and my husband enjoying a game of tug. (Don't worry, Eira got lots of fresh water after the game! She'd been running around with her canine neighbor friend and had just enough energy left for a game of tug-of-war.)
<iframe width="560″ height="315″ src="https://www.youtube.com/embed/P9CHfjCbOR0″ frameborder="0″ allow="accelerometer; autoplay; encrypted-media; gyroscope; picture-in-picture" allowfullscreen></iframe>
The long tug chain is also easier for toddlers to play with along with your dog, although you should heavily supervise this type of play and remove your toddler when the tugging gets too tough.

A wild-eyed Eira gets really into her tug-of-war game with my husband. She loves her Nerf chain tug toy!
Nerf Two Ring Rubber Dog Tug
If you've got older kids or teenagers, this is a fun tug for them to use with your dog. Because it's shorter than the chain tug, it's not as safe for younger kids to play with. But it is a blast for those who are ready to play an energetic game of tug with a dog. It also works better for little dogs whose mouths can't quite get around the blocky chain material. The rubbery rings give dogs of all sizes a satisfying chew during their playtime.
Nerf Infinity Tug Football
If both the smaller football on the tug chain and the rings on the rubber tug are too easy for your big dog to play with, try Nerf's Infinity Tug Football. Ideal for dogs who love to get their mouths all over their toys, this tug has one rope loop end for the person, and one big football/rope end for the dog. Your pup can technically just grasp the rope, but she'll probably go for the entire football. And that's the whole fun of it.
The Best Nerf Balls for Dogs
If your dog would rather chase a ball than tug a rope, check out Nerf's line of dog balls. Unlike their foam balls made for humans only, these dog toys stand up to heavy chewing. They're ideal for your kids to throw for a quick game of fetch, or hide under a coffee table or on a low shelf to give your dog a hide-and-seek challenge.

Eira waits for me to throw her favorite Nerf ball. You can see the black material inside the orange rubber exterior—that material crackles and gives the ball a fantastic 'crunch.'
Nerf Crunch and Squeak Football
Nerf really gets kids, but they also really get dogs. Eira loves her Crunch and Squeak Football because, well, it's crunchy and squeaky when she bites down on it. She has to work for it, though; this ball is not flimsy. It stands up to chewing, so feel free to leave it around even if you're not actively playing catch with your dog.
Eira likes chasing this ball, but the really neat thing is that it floats in water. Once it gets hot enough outside, we'll be taking her to the lake to see if she'll swim in after the ball.
Nerf Crunch and Squeak Ball
If your dog doesn't care for the football shape, try this slightly larger round Crunch and Squeak Ball. Eira loves chasing it all over the earth and batting at it with her paws.

Eira chases the Crunch and Squeak Ball from Nerf.
Nerf Crunch Soccer Ball
Do you have kids around who love soccer but don't want their soccer balls to get destroyed with puncture marks from dog teeth? Look no further than the Nerf Crunch Soccer Ball, which your kids can kick around a big field for your dog to chase and chew.
The Best Flying Nerf Toys for Dogs
Eira has put these two toys on her birthday wishlist, and I'm pretty sure my son would have a blast playing with them with her. You know how Nerf makes pellet guns for kids? Well, they also make a tennis ball launcher for dogs.
Nerf Tennis Ball Blaster for Dogs
Load a tennis ball into this Ball Blaster and press the trigger to send your tennis ball flying up to 50 feet away. If you have a big field near your home, or a dog park, this type of toy is ideal. But make sure your dog doesn't get overtired while playing with it! Sprinting after a ball is loads of exhausting fun.
Nerf Foam Tri-Flyer for Dogs
If you don't have the running space for a Ball Blaster, try this Foam Tri-Flyer. It's got three prongs, like the blades of a helicopter, and flies really high. Your dog can chew the ends or chomp a satisfying squeak out of the center of the Tri-Flyer. This is another perfect Nerf toy for your kids and your pups to share!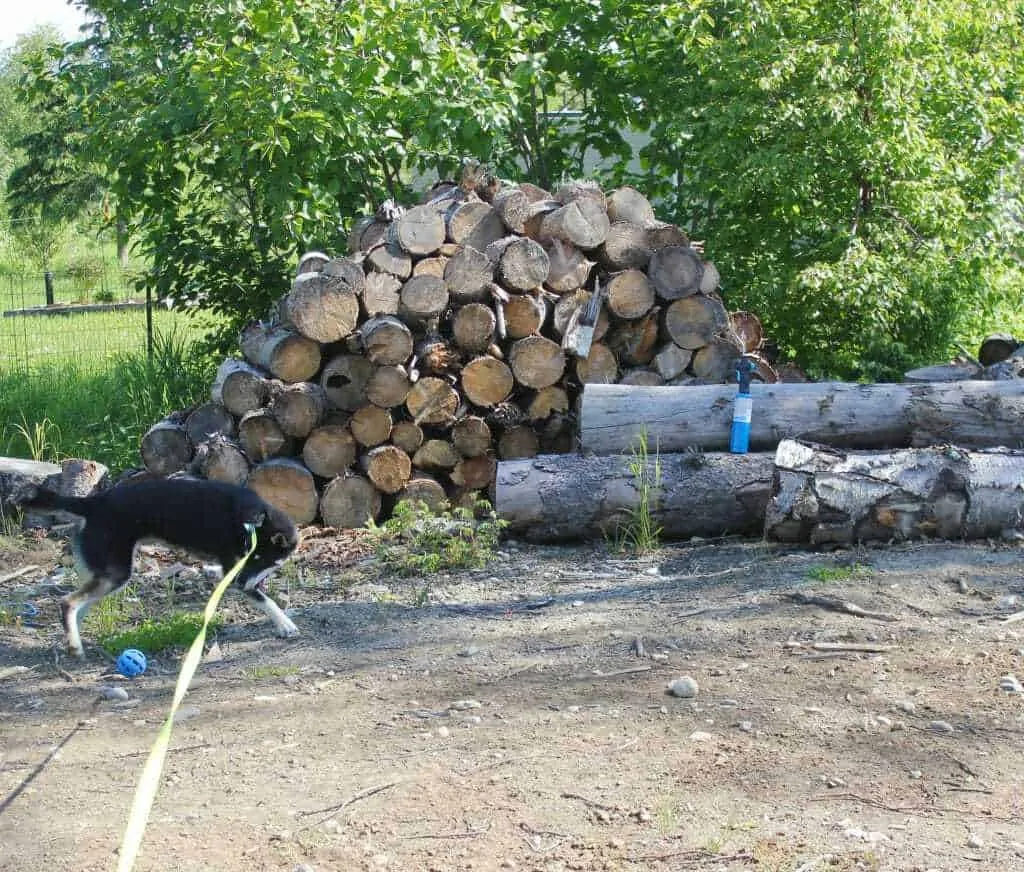 Nerf toys for dogs mean fun for the whole family. Go try one (or five) of them today!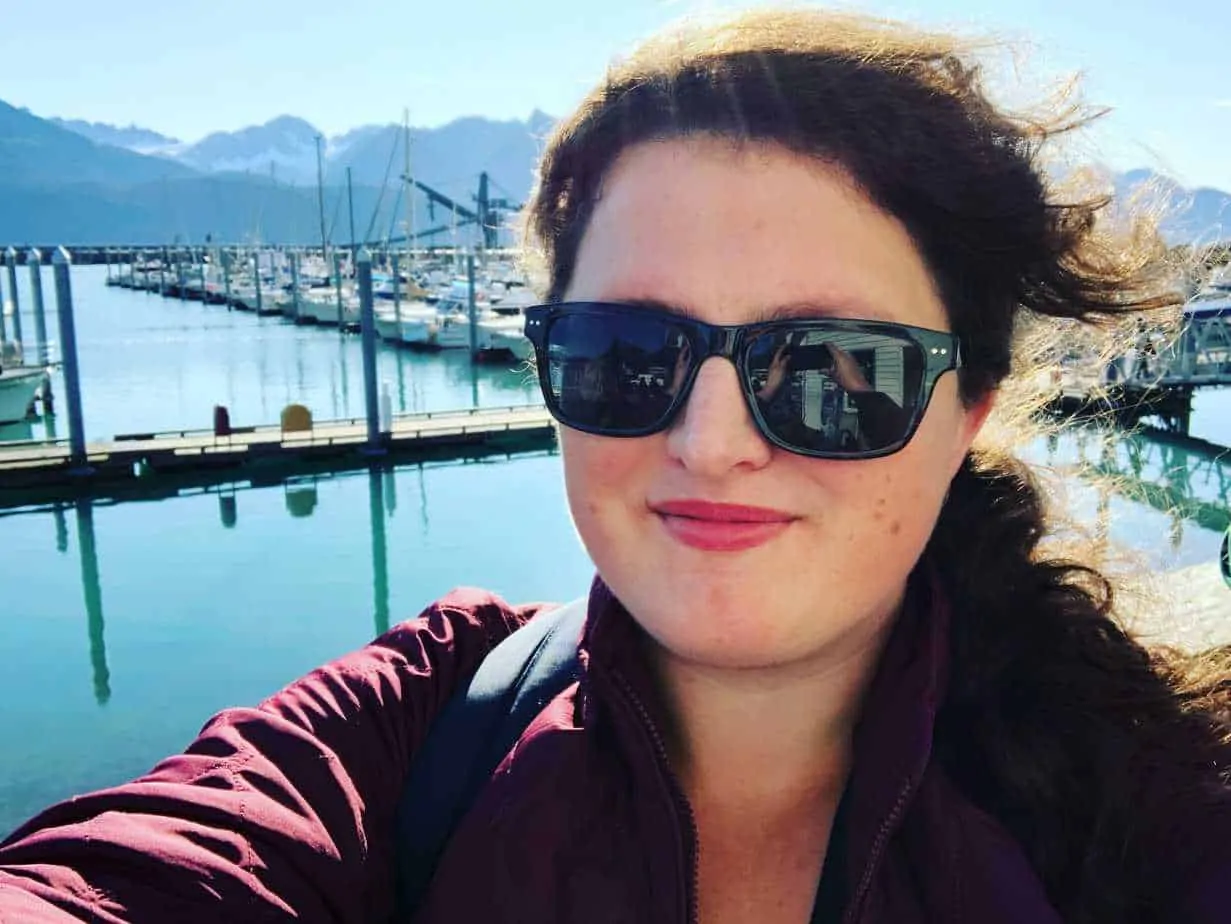 Laura Ojeda Melchor grew up with two beloved German shepherd dogs—Clancy and her daughter, Bella. From the time her family brought Clancy home, Laura took on the duty of pooper-scooper and potty trainer. As a teenager Laura helped her mother care for Clancy during her pregnancy. She still remembers fondly the exciting, frigid winter night when the seven special puppies were born. Laura kept the youngest puppy—Bella—and potty trained her, too. She taught Bella important commands, took her for long walks, and spent hours throwing tennis balls for her.
In November, Laura brought home a sweet new puppy, Eira Violet. Eira is half Alaskan malamute and half German shepherd, and Laura loves her deeply. She chose not to use a crate to potty train Eira and was pleasantly surprised at the results. She now has a sweet, energetic dog who always uses the potty outside, plays well with Laura's toddler, and enjoys long family walks in beautiful Alaska. If you were to meet Eira, she'd bound up to you with a wagging tail and get you running around the yard with her in no time.