As a dog owner, you should always be looking to keep your dog happy as possible. Dogs, like humans, need their sleep. An option that may make these tasks easier is buying your dog a dog blanket.
The dog blanket often depends on your pet's size and needs. Smaller, less furry dogs might benefit from a thicker blanket, while larger dogs a blanket that will cover their entire bodies. Sometimes, a blanket for a car or for a dog that just needs extra cushion might also be reasons to buy a blanket.
Buying a blanket for your dog can be a cheap way to provide your dog with that little bit of extra comfort and warmth. Blankets for dogs can also benefit those who may suffer from anxiety or depression.
It may not seem like much, but a dog getting a blanket can mean the world to them. It makes them have a prize possession that they can call theirs.
A blanket for your dog can be a big purchase. To ensure you are getting the perfect fit for your dog, you may want to look at is price, durability, material, maintenance and how the blanket fits your size dog.
I am here to show you a few of the options on the market, and help you decide which blanket would be great for your dog!

A basic blanket can be the best fit for a dog
Why A Pet Blanket?
Why might I just not get my dog a dog mat to lie on? Simply put: A Blanket has more range.
While certain mats can fit into a cage, or lay out nicely in different rooms, a blanket can also be used on couches and chairs to cover up dog hair, all while keeping your dog comfortable.
Also, blankets are often easier to clean, simply by being able to fit them nicely into your everyday laundry.
Dogs may not need a big mat, and may prefer to wrap themselves in a fuzzy, comfortable blanket instead. A blanket protects the crate floors and housing floors from the dogs underside. The dog blanket allows more comfortable naps and sleeping for your dog.
Pet Blanket Materials
The differences in materials may help you decide what is the right choice for you and your dog.
Cotton: Cotton is a highly durable and easy breathing material for dog blankets. With cotton being very biodegradable, it becomes a very strong option for those dogs that are rough and tough on their blanket. However, some cons may include easy to mildew if not treated properly, and possible shrinkage within the dryer.
Fleece: A material that is soft and very comfortable for your dog. The material also is less absorbent of water than most other blankets. The option generally is a little bit cheaper price wise, but also may result in less time the blanket lasts.
Polyester: A material that is often stuffed in dog blankets and mats, this option brings out a very strong material into play. This option is a softer material that is often resistant to spillages, and are quite resistant to any shrinking. The main downside is that they option does not breath as well as a cotton option does.

Some dogs like to share lying on blankets
Sizing the Blanket to Fit Your Dog
What Size is right for your dog? Here are a few things to analyze when measuring your dog for the right size blanket:
Length– I prefer to measure from my dog's nose to the start of their tail. While some may think to measure to the back on the tail, often times, dogs may lie on their sides on a blanket, and are not too concerned about their tail being off the back of the blanket. I still personally enjoy giving them a few inches on every side to allow the dog to always be on the blanket with no overlaps.
Width– Measure your dog's width. Then, measure them lying straight down on a blanket, and usually, allow 4-6 inches extra on each side. This will allow them plenty of room to be laying on the blanket even when they lay on their sides.
Pet Blanket Safety
While a blanket for your dog can be a great thing, there are still safety precautions to consider:
Overheating: The blanket can be quite soothing for your dog, but you want to make sure they don't overheat, especially if they fall asleep wrapped in the blanket while their owners are not home.
Bacteria: Chewing is very common with many dogs, and if you do not clean the blankets frequently, bacteria can possibly get into the fibers of the blanket, causing your puppy to have a risk of getting sick.
Allergies to material: Some dogs may be allergic to different material, as well as certain ingredients in washing machine solution. Looking for signs of itching and other allergy related symptoms in your dog will allow you to determine if that blanket is right for them.
PetFusion Premium Pet Blanket
One of the stronger blankets I have found on the market, the Petfusion Premium blanket seems to have durability that can stand up to basic-medium chewing.
A friend of ours has this blanket for his Golden Lab/Shepherd mix, and confirms that while his dog likes to chew, this blanket doesn't seem to wear down quite like others he has tried.
The price for the blanket is on the pricey side, but with it being machine washable, reversible, and durable, the price is worth it. The strong plush polyester material is very comfortable and warm for your dog. With it coming in four different sizes, you are bound to find a size for your cage, or just for your dog to lay on around the house.
Sherpa Fleece Plush Dog Blankets
I will tell you that this blanket is truly intended for medium-large sized dogs. Made of Microfleece and Sherpa, the larger size of this blanket may be too overwhelming for smaller dogs.
The material is strong, but the fluffiness of the Sherpa side can cause some openings for possible chewing. With the material being so tough, light chewing most likely is not going to do much damage. The blanket is easily washable, and easy to maintain. Another great option for allowing your dog to sprawl out and stay warm. The blanket provides great coverage for couches as well a road trip with your dog.
The sherpa material is made of polyester, with one side being a smooth option, and the reverse side being more of a fleece texture.
A Microfleece is an affordable option for a blanket
Basic Everyday Fleece Blanket
The go to in my family for both of my dogs. I have tried several blankets, and none of them overall have held up for long enough to justify the price. I went to our local Salvation Army, picked out a couple of nice fleece blankets, and made them our dogs official "blankets." They are easy to wash and clean, and do not wear out after multiple washes in the machine.
Along with his, your everyday basic microfleece works just fine as well. Most of these types of blankets are quite affordable, and if your dog does decide to chew through them in a few months, at least you didn't break the bank over the blanket. The fleece material blankets seem to be the warmest and most comfortable for my dogs, and are generally the fluffiest options for dog owners.
The K9 Ballistics Chew Resistant Dog Throw
This option comes in much more expensive than your other options, but does bring a synthetic polyester material into play.
The blanket is machine washable, a lot thicker than your average blanket, and a tougher material.
While the material of polyester make this a stronger option for your dog, the material may not be very pleasant for some dogs to lie on. This still is a good option as a couch cover, bed cover, and blanket for some.
The K9 Product line puts out a variety of strong products as well, and this blanket can be quite helpful to begin to get your dog away from chewing, while still having a place to lay within the house. The different sizes allow the buyer to judge if they want the item for just the floor/cage, or if they plan to use it more as a couch cover.
FurryBaby Premium Blanket
A very fuzzy option, this blanket comes in at a very reasonable price. The material is a soft fleece, machine washable, and comes in several sizes to fit all kinds of dogs.
The overall consensus is that most dogs don't look to chew the blanket nearly as much as other options. While the consensus is this, fleece options while warmer, also do tend to last less time in the washing machine, and still are quite easy to chew through. The durability for the price may make this a great option for dog owners.

Some dogs like to be covered with blankets
Which One is the Best?
The blanket option is going to be appreciated by your dog one way or the other. Here is a quick review of the features/options:
Pet Fusion Premium Blanket– The features that make this a top option are:
Made from 100% polyester
Reversible
Available in four different sizes
Sherpa Fleece Blanket– A very strong contender for a top blanket on the market. Features that make this an option for your dog are:
Reversible
Soft fleece material
Larger in size
Basic Everyday Fleece Blanket– My personal favorite for a lower price option. Features include:
Soft material, very comfortable
Warmer option
Easily machine washable
The K9 Ballistic Chew Resistant Throw– The price and uncomfortable surface might deter you to this blanket option. However, positive features include:
Large Coverage area
Tough material minimizes damage to couch
Highly resistant to chew
Furrybaby Premium Blanket– For the price, you might not be able to get a more cozy laying down option for your dog. A couple great features are:
Five different sizes
Machine washable with no shed or fade
Comfy material
Whatever blanket you choose, your dog is sure to appreciate you putting in the extra effort.
What other blankets do you recommend? Comment below!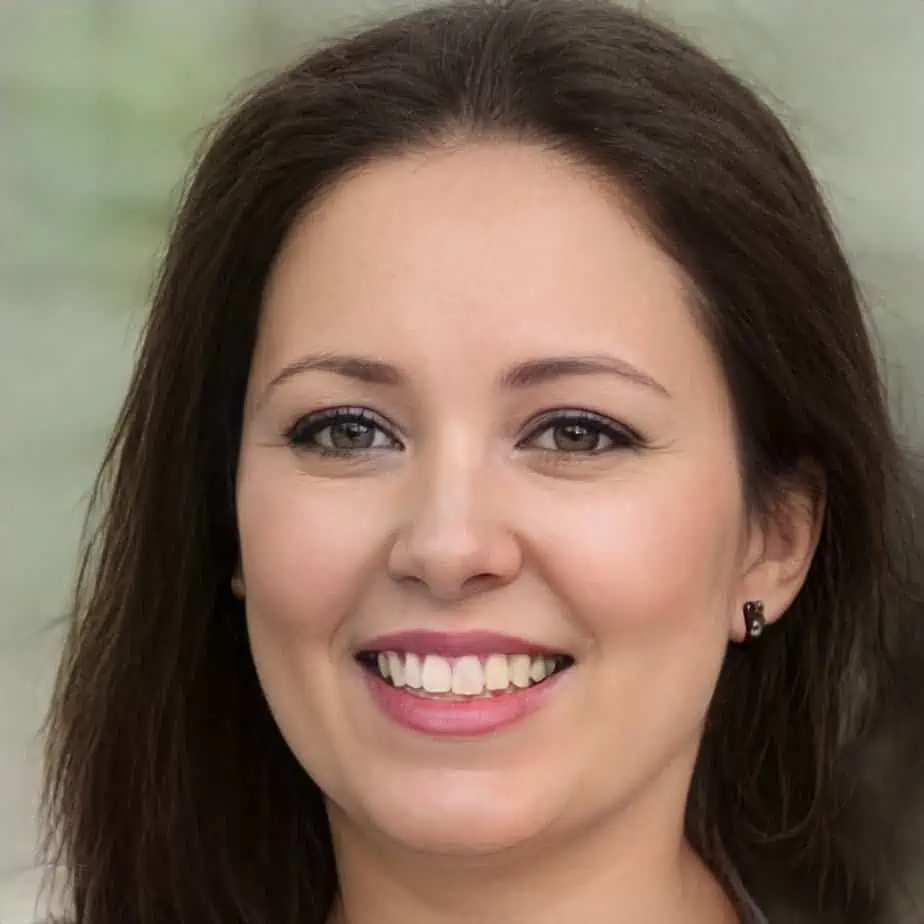 Jen Jones is a professional dog trainer and behavior specialist with more than 25 years of experience. As the founder of 'Your Dog Advisor' and the 'Canine Connection' rehabilitation center, she applies a holistic, empathetic approach, aiming to address root causes rather than merely treating symptoms.
Well known for her intuitive and compassionate approach, Jen adopts scientifically-proven, reward-based methods, encouraging positive reinforcement over punishment. Jen specializes in obedience training, behavior modification, and puppy socialization. Her innovative methods, particularly in addressing anxiety and aggression issues, have been widely recognized. Jen has worked with many of the world's leading dog behaviorists and in her free time volunteers with local animal shelters and rescue groups.