Back when I was ten years old, I begged my parents for a dog. I know millions of other kids did the same thing, imagining the sweet balls of fur and drool that would become beloved members of the family for years to come. In my case, my parents told me they'd need a week to talk about it and decide. I marked the end of the week on my calendar and waited with bated breath for the week to come to its conclusion. Finally, on that day — a Sunday — I woke my parents up early and asked them, "So? Are we getting a dog?"
Sleepily, they rolled out of bed. "Under two conditions," they said. "First, that you play with the dog every day." Easy, I thought. "Second, that you commit to feeding the dog each night and picking up poop, because neither of us wants to do that." I shouted with joy. Give me all the poop! I thought. We're getting a puppy!
A few months later, we got our German shepherd, Clancy, and she was as dreamy as I hoped. The very first day we had her we were camping in Oregon. Clancy was whining, missing her mama. So I laid my hand on her and pet her until she fell asleep. I moved my hand to go play while she slept, but she woke up and whined, so I put my hand back and felt oh so needed. It was lovely.
And then Clancy pooped inside our RV for the first time, and guess what? She needed me for that, too: I got to clean it up! I quickly discovered that picking up poop with a baggie and then getting the stains out of the carpet is quite a different thing altogether than picking it up with a shovel in the backyard, as I would do once we got home from our camping trip.
I can't remember if we had Nature's Miracle products at the time, but I sure wish we did. When my husband and I got our Alaskan shepherd, Eira, last November, we also bought Nature's Miracle Stain and Odor Removing Spray.

Our collection of new-dog supplies included, of course, Nature's Miracle Stain and Odor Remover spray!
For so many reasons, that stuff saved us when we were potty training Eira. She peed and pooped all over the floor for several weeks. Even once she was pretty much potty trained, she had accidents from time to time. Nature's Miracle became such a vital product in our home that we bought an extra-large bottle of the stuff and have refilled our original spray bottle with it many times over. We've even used it to clean up after our toddler's potty-training accidents.
So today, we'll be talking Nature's Miracle products. Some of the products are for the dogs, some are for dog parents (or, ahem, dog siblings, like little me who had to clean up after Clancy!)
Here are the absolute best Nature's Miracle products.
For Dog Parents
Nature's Miracle Enzymatic Formula Stain and Odor Remover Spray
This spray is a must-have when you have a puppy or an older dog who's losing control over her bodily functions. It has a fresh, clean scent that will from here on out always remind me of the time we brought Eira home. We used it dozens of times every day, and we used it on everything: the laminate floors, the carpet, the bed, the couch.

Baby Eira asleep on the couch. Sometimes she forgot to hold her bladder when she was waking up or dozing off. Thankfully with Nature's Miracle spray there were no lingering odors after cleanup. 
I followed the instructions carefully because I wanted the full protection of the enzymatic formula: I wiped the soiled area with a paper towel or cloth and some water and then sprayed with Nature's Miracle and waited five minutes before wiping the spot clean. I truly believe that the spray saved us a lot of time in potty training Eira because she didn't go back to certain spots to pee — the enzymatic formula removed those tantalizing enzymes from previous urinations and kept Eira from going back to the same area.
And it really does work for stains as well as odors. Eira pooped on our couch once or twice as a young puppy, but you wouldn't be able to tell because we used the spray to get rid of all traces.
(Hint: click here for a lavender-scented refill you can pour into your original spray bottle once it runs out. And trust me, it will run out.)
Nature's Miracle Skunk Odor Remover
I will never forget the night my German shepherd, Bella, got sprayed by a skunk. I was sitting inside our home in southern California one warm summer night, getting ready to let Bella inside from her potty break. Just as I stood up, a horrid smell wafted into the house. I knew right away that it was a skunk, but it smelled worse than skunk somehow, like burning rubber.
I ran out to Bella. The smell got stronger and stronger. She wagged her tail at me and rubbed up against me…and she was covered in little droplets of skunk spray. They rubbed off on my clothes. Up close, the odor smelled like skunk mixed with citrus, which somehow equalled a burning rubber scent. We had a large grapefruit tree in the backyard, and I realized that the skunks had probably been eating the fallen grapefruit for some time. You would think that would make the smell better, but no.
After some quick online searching, we grabbed some Nature's Miracle Skunk Odor Remover from the store and gave Bella an outdoor bath with it. Then we brought her inside and gave her an indoor bath with it. Then we gave our own clothes a bath in the washer with it.
And finally, we all smelled clean again. Nature's Miracle Skunk Odor Remover was way less messy than cans of tomato juice, and we loved how we could use it not just on Bella but on every affected surface: the outdoor rugs, our clothes, the carpet just inside the house. The way it works is by breaking up the oils in skunk spray to completely disseminate odor-causing agents. Though my husband and I didn't have children yet at the time, we rested easy knowing the formula was pet- and child-safe, and we kept it around in case the skunks came back to get Bella again.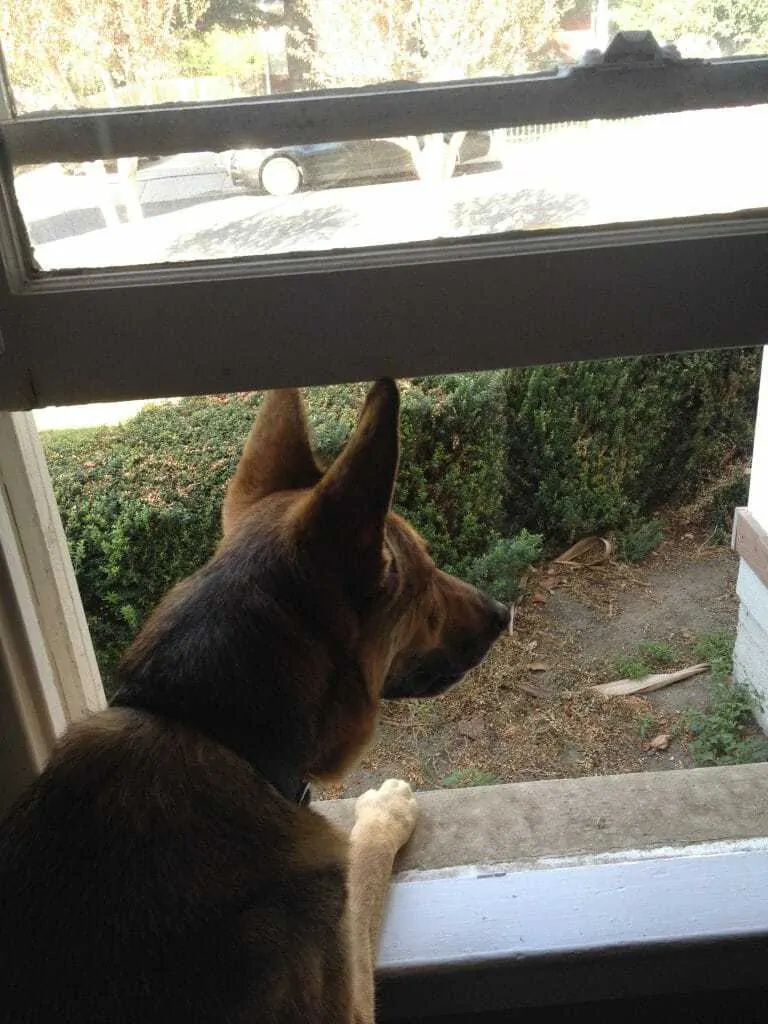 Bella keeps an eye out for skunks. 
If your dog gets sprayed by a skunk — and trust me, it can happen anywhere! In California we lived in the middle of the city — get some of this stuff. Or better yet, have it on hand before disaster strikes. Especially if you live in an area you know is home to striped critters as well.
Nature's Miracle Oxy Formula
While the odor and stain remover spray works perfectly for pet pee, poop, and even vomit, sometimes you need a product that's a little stronger. Our dog Eira got her first heat a few months ago, and before we bought her diapers, blood got on the floors and rugs. Thankfully, we were able to get the bloodstains out. The Nature's Miracle Oxy Formula is specially formulated to get blood and other tough dog stains out — including stains that have had time to set and dry in your carpet, clothes, or floors.
Nature's Miracle Laundry Boost
This laundry boost is like a stain remover that you can put in your washing machine. If your pet accidentally soiled your clothes or her own bed or blankets, pour some of this laundry boost into the load and watch it work its magic. Like the Oxy formula, it removes the toughest stains: blood, oil, embedded dirt, grease, urine, and poop. I'm ordering some of this to use for Eira's blankets, which get pretty dirty — especially in springtime when it's deadly muddy outside and the mud seems to want to stain everything.
For Dogs
Nature's Miracle Deodorizing Bath Wipes
Like other bath wipes, these wipes are wonderful for those in-between messes that you don't want to clean up with a full bath. (Because let's be honest, bathing a dog is hard work sometimes.) But unlike other bath wipes, the Nature's Miracle Deodorizing Bath Wipes have the odor-eliminating power of Nature's Miracle behind them. When Eira was a puppy, I tried leaving her inside the house for half an hour and when I came back she had peed and pooped all over the floor and then run and jumped through her pee and poo. Yuck! I did give her a full-on bath, but the wipes would've been fantastic to wipe her paws off to even get her to the bathroom without spreading more poop everywhere. (Ah, puppies. Gotta love 'em!) If your puppy decides to step in poo or roll around in a questionable rotten substance on the road, try wiping her down with these wipes before doing a full water bath. Especially if you literally just gave her a bath, like, the day before.
Nature's Miracle Supreme Odor Control Natural Oatmeal Shampoo and Conditioner
This honey-sage scented oatmeal cleanser will take away all your dog's icky scents if the deodorizing wipes don't do the trick. Sometimes you really do just need to immerse your dog in water and scrub her down with a good soap. This soap is free of dyes and parabens and scrubs your dog free of odors while still leaving her natural skin oils intact. It also contains cocoa, and of course oatmeal, to nourish and soften both your dog's coat and her skin. Nature's Miracle sells several different scents, but this one is my favorite.
Nature's Miracle Non-Stick Jaw Pooper Scooper
I considered putting this product in the "for dog parents" category, but I'm convinced dogs benefit the most from a clean outdoor area. (So pick up your dogs' poop, people!). The thing I love about this pooper scooper is that it comes in a normal size and a jumbo size for those dogs who make large stools — or for families who enjoy the companionship of more than one dog. A lot of times, jaw scoops are poorly rated because they are hard to use. Sometimes they're too hard on the hand. Sometimes they stick or catch. But this pooper scooper is a truly stress-free jaw scooper. Enjoy picking up your dog's yard with it!
Nature's Miracle is devoted to helping dogs and dog homes stay clean, fresh, and odor-free. Which Nature's Miracle product is your favorite? Let us know in the comments!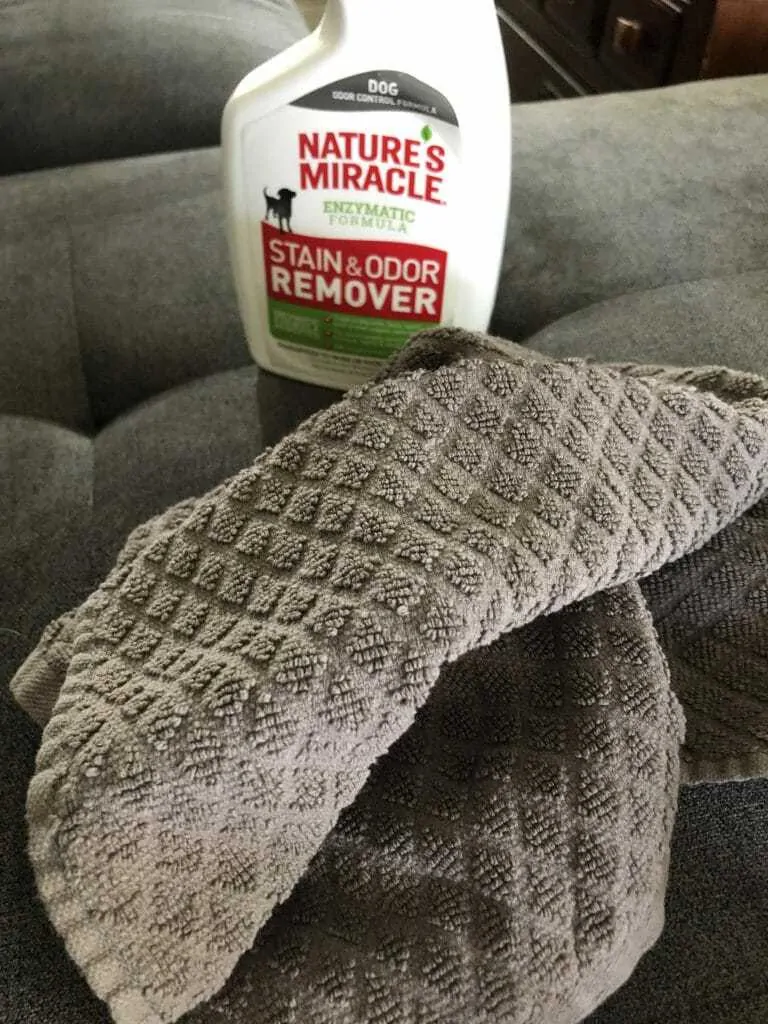 We just got a new couch, so we've pulled out our Nature's Miracle Odor and Stain Spray again!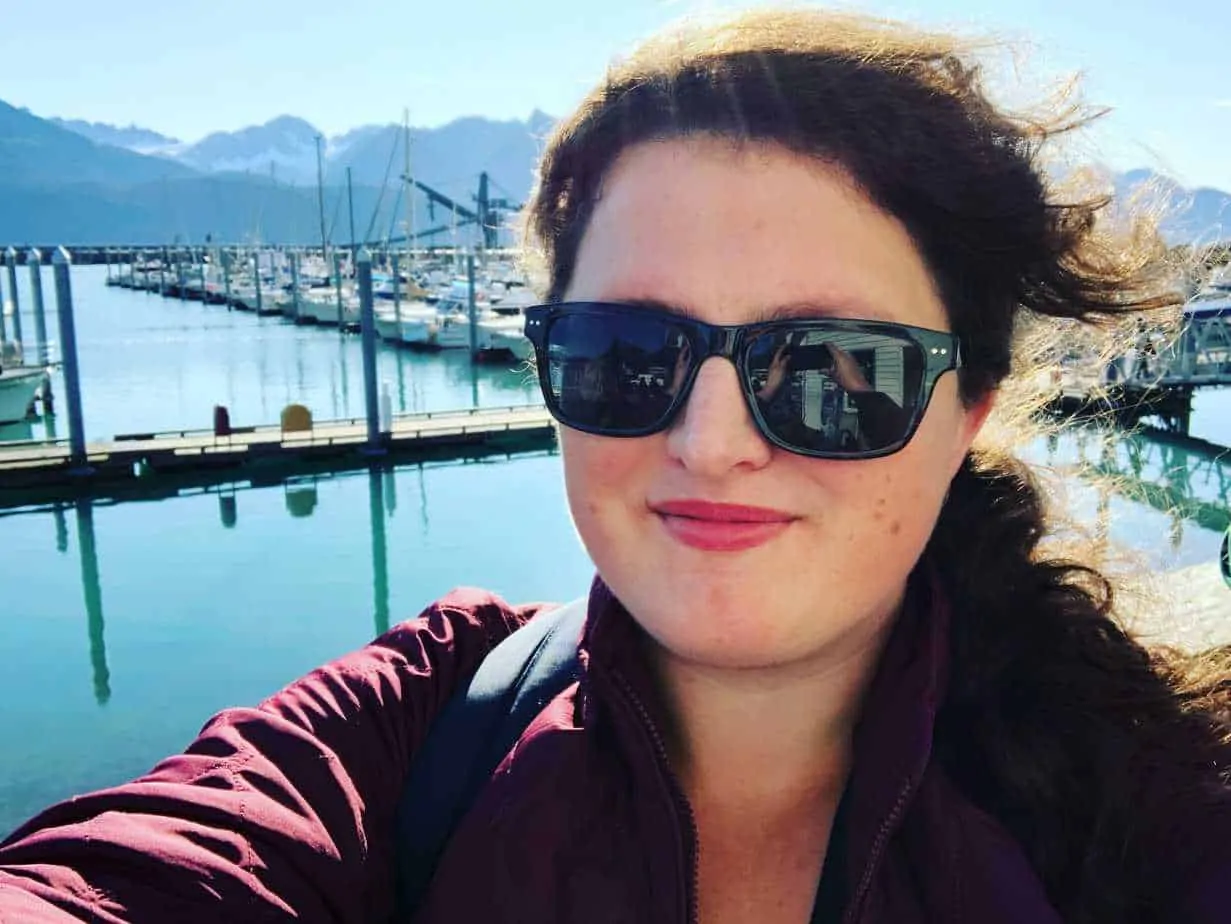 Laura Ojeda Melchor grew up with two beloved German shepherd dogs—Clancy and her daughter, Bella. From the time her family brought Clancy home, Laura took on the duty of pooper-scooper and potty trainer. As a teenager Laura helped her mother care for Clancy during her pregnancy. She still remembers fondly the exciting, frigid winter night when the seven special puppies were born. Laura kept the youngest puppy—Bella—and potty trained her, too. She taught Bella important commands, took her for long walks, and spent hours throwing tennis balls for her.
In November, Laura brought home a sweet new puppy, Eira Violet. Eira is half Alaskan malamute and half German shepherd, and Laura loves her deeply. She chose not to use a crate to potty train Eira and was pleasantly surprised at the results. She now has a sweet, energetic dog who always uses the potty outside, plays well with Laura's toddler, and enjoys long family walks in beautiful Alaska. If you were to meet Eira, she'd bound up to you with a wagging tail and get you running around the yard with her in no time.