According to science, sleeping next to your dog comes with many benefits. Your dog takes away feelings of nervousness and can help you rest better.
On the flip side, let's be realistic here. You're about to enter a two-way street.
Admit that inviting your dog to sleep in your bed can be annoying.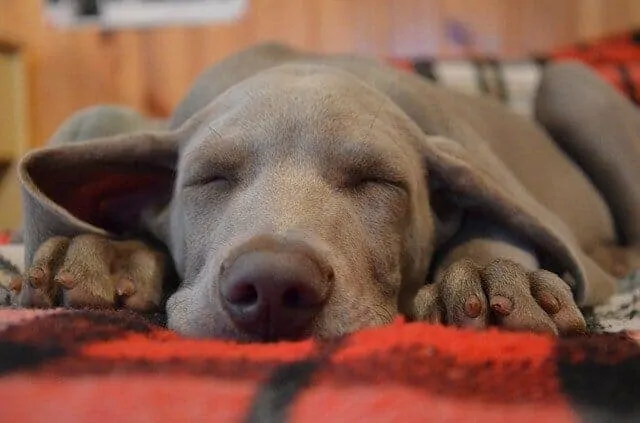 Look how innocent a dog is when he sleeps! 
For one, he tends to take up most of the space, which prevents you from sleeping properly. For another, he can drool all over your bed and his bad smell can stand in the way of comfort.
So should you? Or shouldn't you call him to sleep next to you?
Because of the benefits, the answer worth considering is the former: you should! Just make a dog bed for him. If you're worried that this project is not in favor of your economist's side, don't.
In this post, you will learn how to make a dog bed that's not too expensive. This way, your dog can stay with you during bedtime.
Factors to consider
But first, be mindful of the different factors that can impact this project.
The picture of you making an affordable dog bed is quite promising. But hold up!
Before anything else, you have to keep some things in mind first. Otherwise, you might end up working on this Do It Yourself project that will just go to waste. And pretty soon, you will get discouraged from trying any DIY project from this point on.
So think about the following:
Your dog's current condition.

Is your

dog pregnant

? Does he have an injury that prevents him from getting into a high structure? If so, design a bed that will cater to your dog's condition.
Your dog's size.

If your dog is a

Bichon Frise

, Shih Tzu, or one of those small breeds, he's likely to fit in standard-sized dog beds. But can you say the same if he's among those large dogs?
The number of dogs that will sleep on the bed.

Owning 3 dogs means that you should make 3 beds. That, or you should make one that's large enough to accommodate all of them. Otherwise, you'll be opening your bedroom door to

some sibling rivalry

.
The location for the dog bed.

Make sure it can fit inside your desired location. And remember to place it where it's "supposed to be". For example, if your dog is used to sleeping with you around, don't make a dog bed and then have it stationed in another room.
Any allergies.

Know what your dog is allergic to — and be sure to not use these materials.
Things you need
Basically, what you need is a solid foundation for the bed, long piece of cloth, and soft (pillow-like) items.
As for me, I used the following:
Old suitcase

Old blanket

Old pillows
This idea came to me upon seeing these old things. They were just there — as if they're living rent-free in my home. So because they're somehow telling me to throw them away, I thought of putting them to good use.
The process
You can make your dog bed however you want. The concept is to establish a foundation. And then make this foundation comfortable enough for your dog.
This is what I did:
I prepared the items — suitcase, blanket, pillows.

I emptied them, wiped away dust and other unwanted particles, and sprayed on a dog-friendly scent. Basically, I made sure the things I needed were within reach.

I detached the suitcase's lid.

The part of the suitcase where a person tucks his items? That's what I'm going to use.

I stuffed the suitcase with pillows.

With this, there is no more empty space inside!

I wrapped things up with a blanket.

The purpose of this is to secure the pillows inside the suitcase. This way, they won't

easily

fall off.
Alternatives
You can use different items. You just need to be creative!
What I chose as the main material for my dog bed is an old suitcase. But this doesn't mean that it's what you should use, too. If you don't have an old suitcase, it doesn't mean that making an inexpensive dog bed is not in your cards.
You simply have to be resourceful. That, and you need to think outside of the box!
For example, there's an old bookshelf inside your home. You can use that, too.
Just figure out a way to add in a soft layer that your dog can use to comfortably sleep on.
And apart from an old suitcase and a bookshelf, there are many more stuff that you can upcycle!
This includes the following:
Chair

Tires

Dresser

Nightstand

Metal tub

Used bed
The awesomeness of making a dog bed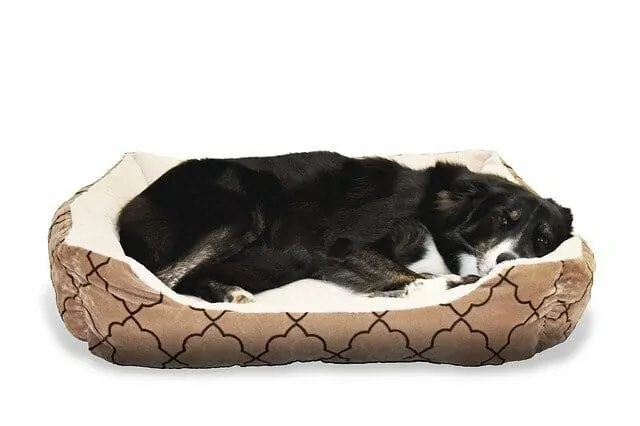 With his own bed, he gets to relax without interruption.
As science can back, there are many benefits of sleeping next to your dog. The good things go both ways.
For him, he can feel more confident about himself with a bed of his own. It can help him get rid of behavioral problems such as incessant barking and submissive urination.
Want details?
Here you go:
Reduces stress

. Having your dog around when you're about to hit the sack increases your brains'

oxytocin

. This helps combat

insomnia

. It also makes you feel good and calms you down.
Helps fight off depression.

Going to bed and seeing your pet at the same time rewards you with an incomparable sense of security. And the more secure you feel, the better you get mentally.
Grants warmth.

Your dog's rhythmic breathing can make you feel warm and cozy. It helps lull you to sleep!
Final thoughts
A dog bed is something that your dog will give you plus points for. Letting him have his own resting area gives him the opportunity to rest whenever he wants.
The good thing is, all you need is time. Just commit some of it for this project and then you're good to go!
If you don't want to go through with the DIY process, it's okay. There are always plenty of places where you can shop for dog beds. You can choose the fanciest dog beds, if you like!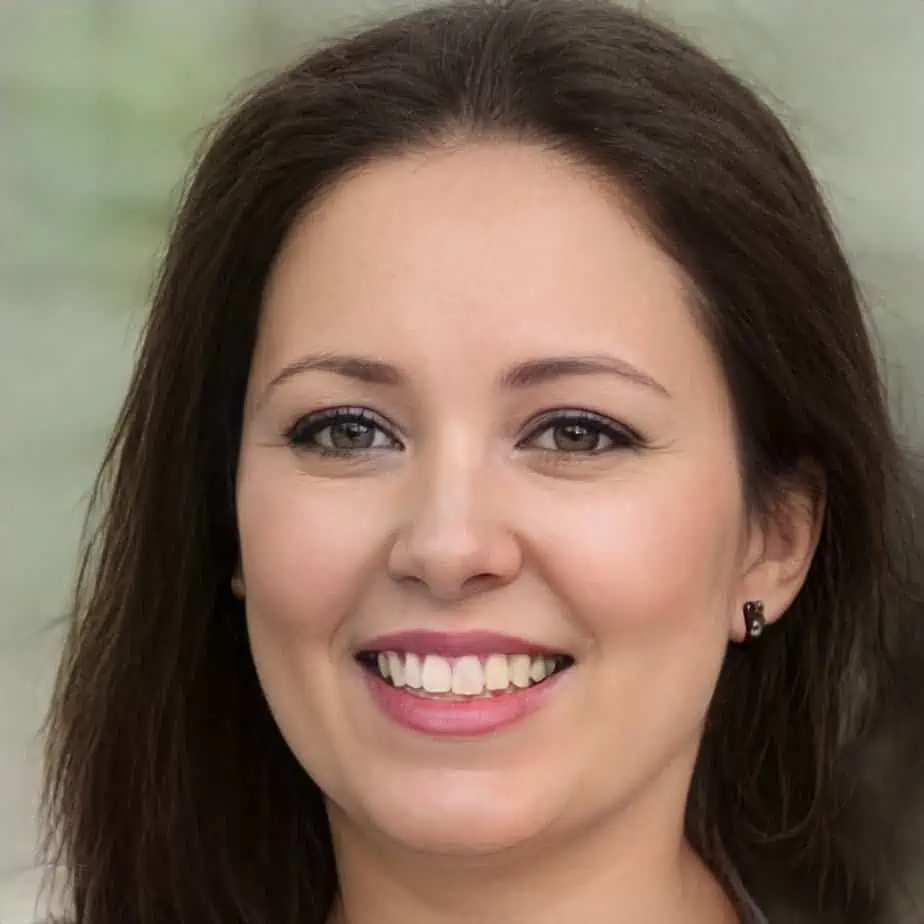 Jen Jones is a professional dog trainer and behavior specialist with more than 25 years of experience. As the founder of 'Your Dog Advisor' and the 'Canine Connection' rehabilitation center, she applies a holistic, empathetic approach, aiming to address root causes rather than merely treating symptoms.
Well known for her intuitive and compassionate approach, Jen adopts scientifically-proven, reward-based methods, encouraging positive reinforcement over punishment. Jen specializes in obedience training, behavior modification, and puppy socialization. Her innovative methods, particularly in addressing anxiety and aggression issues, have been widely recognized. Jen has worked with many of the world's leading dog behaviorists and in her free time volunteers with local animal shelters and rescue groups.