Remember when you first got your dog? Remember how fun it was buying all the puppy essentials like food bowls, grooming tools, leashes, collars, bedding and toys?
I'm not going to lie. Preparing for my new puppy was like planning for a baby. My friends even threw me a puppy shower!
Do you think I went overboard? I'm not alone. These days, dog owners can get their hands on such doggy accessories like dog strollers, dog clothes, hair accessories and now, we can even get our hands on doggy jewelry.
So, if you're tired of your amazingly fancy dog looking way too drab and ordinary in his day to day life, you're in luck. We're about to blow your mind (but hopefully not your budget) on the finer things in life – for your dog.
What Is A Dog Necklace And Does It Serve A Purpose?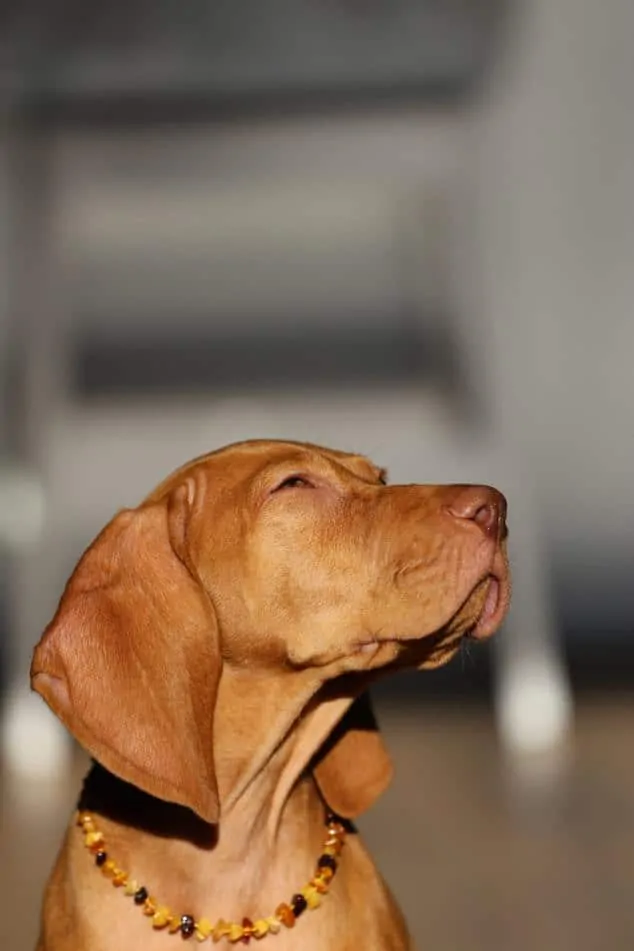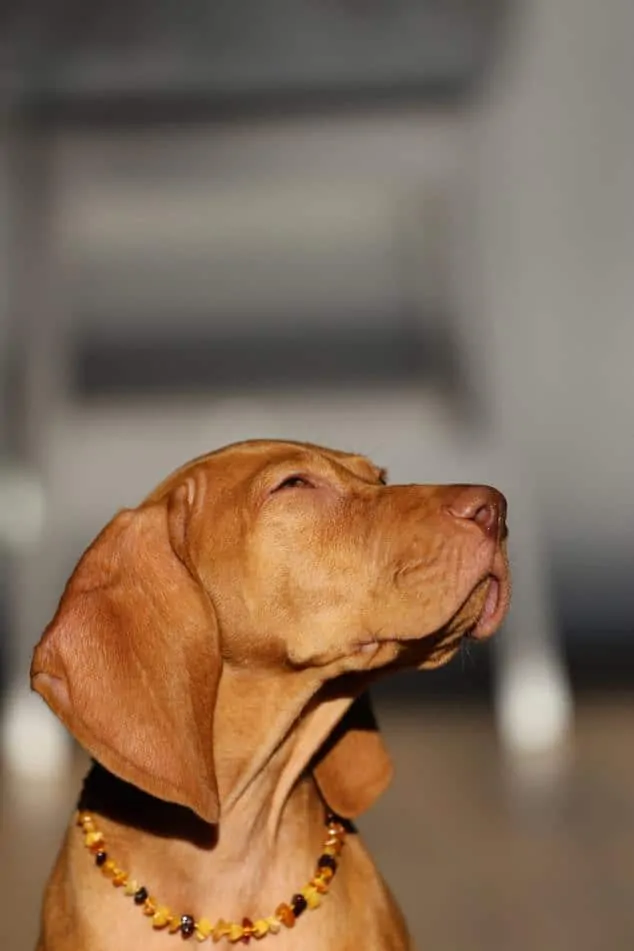 Necklaces for dogs come in lots of different varieties, but they're more for fun than for function. 
Are you sick of traditional dog collars? Why not try a necklace for your dog instead? You read that right. We said a necklace for your dog. And yes, this is actually a thing that exists and we are so happy it does.
Today, we're going to talk all about necklaces for dogs and go over some of the best dog jewelry options available to order online.
Dog necklaces are precisely what they sound like. They are necklaces for dogs. That said, some of them are actually necklaces while others are just very fancy dog collars.
There are no real rules when it comes to what constitutes a canine necklace, except that if you plan on buying one for your dog we recommend you make sure it's safe, made for dogs, and made of non-toxic materials should your dog break it, chew on it, or ingest it.
If you've already done your research on necklaces for dogs, then you now know how many options are out there. As fast as your fingers can type you can find countless pages of necklaces for male dogs and female dogs.
You can find rhinestone necklaces, costume necklaces, and even real diamond and gold necklaces for Fido. (Seriously, some of these dogs have nicer bling than I do).
But I'm not hating. In fact, if I could, I'd buy my dog her own jewelry cabinet and grace her cute little furry neck with as much glitz as she could handle. Why? Because she's my dog and I love her the most.
And because I love her the most, I would also make sure that any and all dog necklaces I buy for her are safe and comfortable for her to wear. Wouldn't you do the same for your dog?
I thought so. Keep reading to learn more about how to buy the safest dog necklace for your dogs.
Is A Dog Necklace Safe And Can I Put My Dog's ID Tags On It?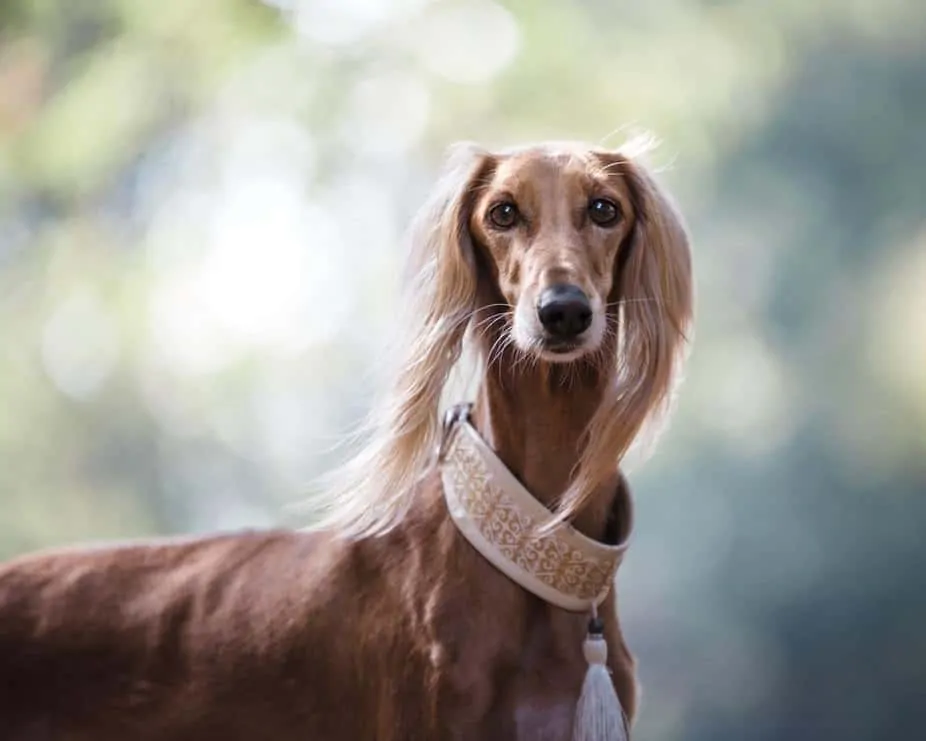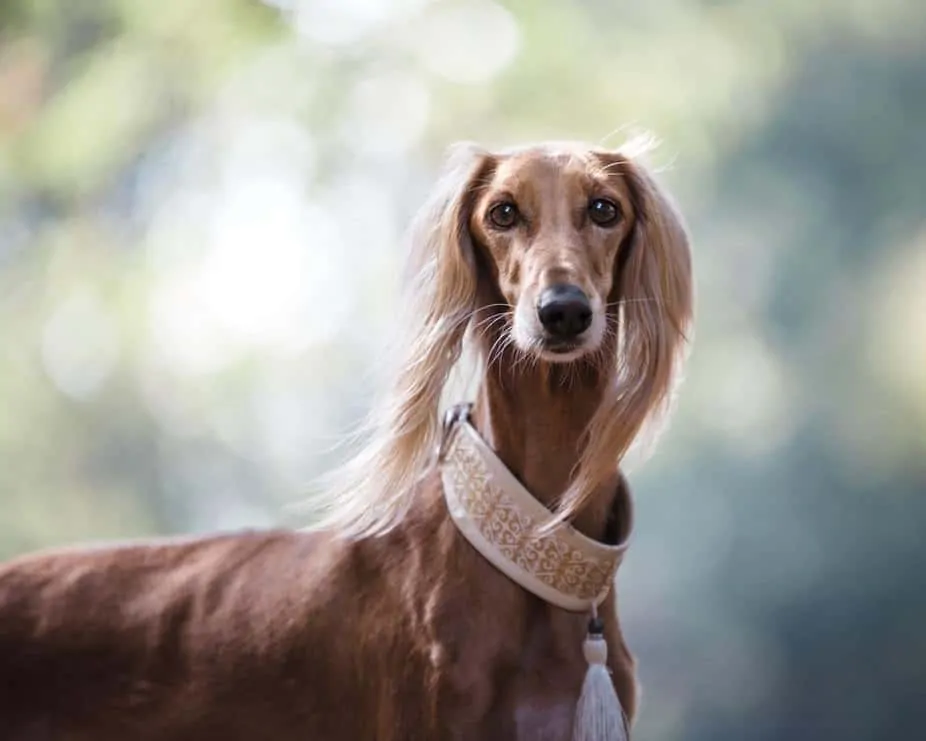 Some necklaces are a combination of both a collar and a necklace, like this one shown above.
As long as the necklace you buy for your dog is specifically made for a dog, then yes, it should be safe.
That said, while many of the necklaces for dogs on our list below are actually meant to be necklaces and nothing more, there are some necklaces listed that double as dog collars and allow you to put your dog's ID tags on them as well.
Some of my favorite necklaces for dogs are the ones I can let my dog wear all day long. Of course, I do like the super glamours ones too, but these necklaces for dogs are better suited for special occasions and holiday parties.
I also want to note here that dog necklaces don't actually serve important functions and are more for us humans than they are for our dogs. With that in mind, let's all make a collective agreement to not to force our dog to wear anything uncomfortable or anything that will hinder their natural movement, ability to play, or their overall safety.
How can you be sure that the necklace you buy for your dog is as safe and comfy as it is cute? One way to do this is to make a checklist of what you should look for in a good dog necklace before you buy one.
Let's learn more.
What To Look For In The Best Dog Necklaces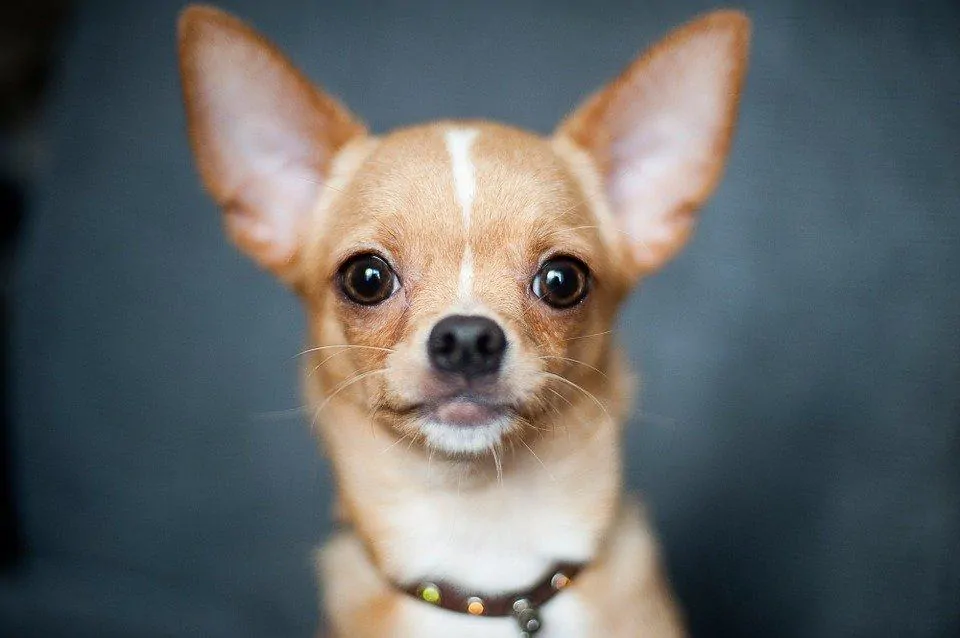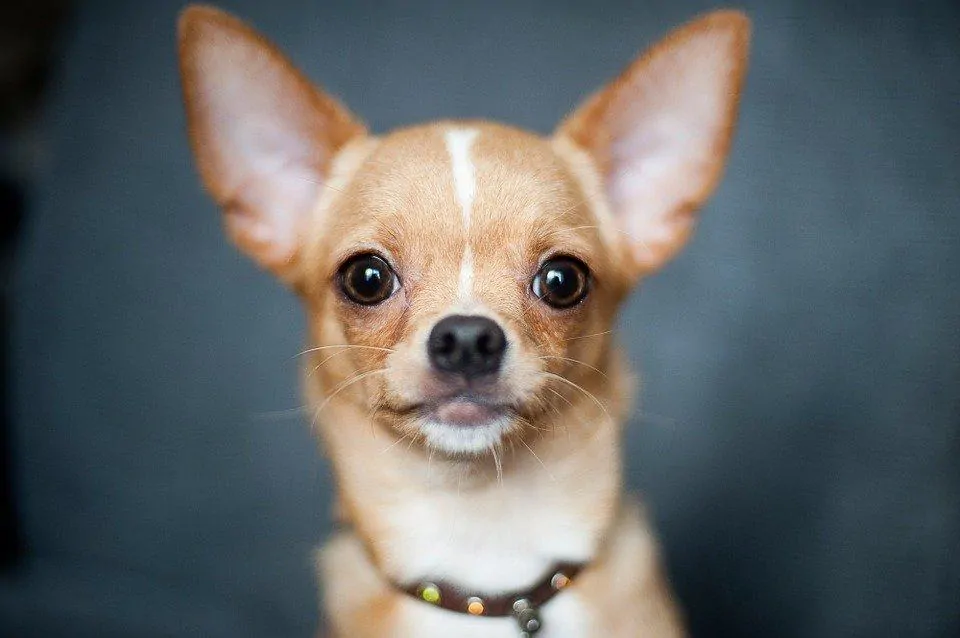 Look for necklaces that are safe for dogs and won't break or choke them.
Before you buy a necklace for your dog, make sure you consider your dog's comfort and put that first. Not too long ago, I bought a super cute necklace for my fur baby that also worked as a collar, but it had rhinestones on the edges that were sharp and not properly covered.
I bought the necklace online and didn't realize how uncomfortable it would be for my little dog until I put it on her and felt it for myself. Since I wanted my dog to be able to wear her necklace/dog collar everyday, I knew that particular one wasn't going to work. See what I did there? I put her comfort first.
But don't worry. I exchanged the old necklace for a different and even cuter one, and my pooch gets complimented wherever we go while also feeling totally and completely comfortable and at ease.
So, when you go to buy your dog a cute necklace, remember that comfort should trump vanity. Also be sure to read up on the material your dog's necklace is made out of. If you have a dog with skin sensitivities, try and buy necklaces for dogs that are nickel free.
Cheap metals like nickel can actually irritate sensitive skin and lead to rashes, hives, itching and infection.
Make sure your dog's necklace is also made of non-toxic, dog safe materials and that it is durable and won't easily break. The lining that touches your dog's neck should also be smooth or soft, so it doesn't irritate or scratch their skin or damage their coat.
And, if you plan on using a necklace in place of your dog's everyday collar, I highly recommend you buy one that allows you to attach your dog's ID tags. It's important for dogs to always wear their ID tags in case they get out of the house or yard and get lost, especially if they are not microchipped.
Now, are you ready to take a look at some of the most adorable and fancy necklaces for dogs? Me too! Let's get started!
PetFavorites Designer Pearl Dog Necklace
This adorable pearl and rhinestone necklace for pups comes in blue, pink and purple. It clasps and is then tied with a bow for an extra cute factor for your pooch. This is a beautiful necklace for smaller dogs but can work for dogs with neck sizes from eight inches all the way up to 14 inches, depending on the size you choose or need.
The rhinestone bone design adds a little bling to your dog's style and elegantly handmade, which we love.
CheeseandU Pet Rhinestone Elastic Pet Necklace
This is the perfect necklace for special occasions. Your dog will look like she walked straight off a first class suite on the Titanic with this elastic rhinestone necklace. It is adjustable for the perfect fit and, as we mentioned, it's elastic so it promises to be comfortable.
The lobster claw clasp makes for easy removal and you can choose a heart charm or a paw print charm.
The necklace also comes in sizes small, medium and large.
Posh Petz Gold Link Chain Necklace For Dogs
This canine necklace had us howling. It's a great necklace for both male and female dogs and adds just enough style for your pooch.
Whether you want your dog to look like he just stepped off the set of a rap music video or you're pretty sure your pup is just cool enough to wear this type of bling in his daily life, then this is the necklace you'll want to check out.
It's lobster claw clasp makes it easy to put on and take off and it is made of lightweight and durable nickel free materials, so it's safe for dogs with sensitive skin.
Alfie Pinky Pearl Necklace For Dogs
Available in small or large, this dainty pearl necklace comes in with  lobster claw clasp and a rhinestone heart charm. It's perfect for smaller to medium sized dogs and is an adorable alternative to regular collars, especially for special events like weddings.
The necklace is handmade and the crystals in the heart charm are Swarovski crystals. The seller notes that the sizes may vary so we encourage you to measure your dog's neck before you make your purchase so you know you are getting the right size.
SKS Pet Snow White Necklace
This might be one of my personal favorite necklaces for dogs on this list. I love the elegant simplicity, the white pearls, the rhinestones, and of course the splash of color with the black satin bow on the back.
The necklace is handmade and available in four sizes from small to large. The lobster clasp at the back is dainty but there is some extra chain so you can adjust this dog necklace if need be.
Aiyidi 18K Gold Plated Necklace For Dogs
If you're on the hunt for a dog necklace that is durable, sturdy, and quality made, look no further than this 18K gold plated necklace by Aiyidi. You may pay a little more for this necklace, but at least you'll know it's made of durable materials and can even be used a collar.
It is highly versitible and comes in nine different sizes, so make sure you do your measurements before purchasing so you know you are getting the proper size.
The  material is stainless steel, crystal, and 18K gold.
Teemerryca Pink Bling Diamond Dog Necklace
This is another necklace that is meant to double as a collar. I love the versatility and beauty of this necklace, but most of all I love that the item is made with your dog's comfort in mind.
The collar is wideand made with soft suede. The outside is layered with beautiful rhinestones for some extra glam. You can attach your dog's ID tags to this collar/dog necklace and feel confident that they won't only be looking their best, but feeling their best.
Available in 14 sizes, you are sure to find the perfect sized collar for your dog.  We just recommend you do your measurements, of course.
PetFavorites Diamond Pearl Necklace For Dogs
This is the sweetest little dog necklace for small to medium sized dogs. The colors vary from pink and white, black and white, blue and white, or purple and white. Honestly, I am thinking of buying this for my friend's new puppy. If only she would throw a puppy shower!
The sizes vary from eight inches, to ten inches, to twelve inches in neck size and the lobster clasp makes it easy to put on or remove. The dog necklace is also adjustable. The little rhinestone bone charm is the icing on the cake, but cutest of all is the little checkered bow that ties in back.
Seriously, you guys. I'm melting.
Pet Show Pearl Rose Charmed Dog Necklace
What I think I love most about this necklace is that it's so unique. Most of the dog necklaces I came across were chains or had charms, but this one includes a little rose bead to compliment the different size pearls.
There are also some elegant rhinestones circling some of the pearls for a subtle touch of sparkle, and the necklace is available in two color options.
You can also order in three sizes, but it's probably best suited for small to medium sized dogs so do your measurements to be safe.
PetFavorites Luxury Two Row Pearl Dog Necklace
This two-row pearl necklace by PetFavorties is another unique dog necklace I came across that I simply can't get enough of.
The lobster claw clasp is adjustable for extra comfort, but I also think the double row of pearls will add another layer of comfort and durability to your new dog's bling.
It is available in three different sizes and comes in blue, pink, white, and white and pink. The rhinestone charm is absolutely beautiful and honestly, this dog necklace reminds me of something from the 1920's. It's just precious.
Expawlorer Rhinestone Dog Necklace
No products found.
Okay, bling lovers. This dog necklace is for you. It can technically be used as a dog collar due to it's design, but it seriously looks like the most bedazzled necklace of all time.
It comes with a dripping rhinestone design leading to a very blinged out heart charm. So far the only size available is size extra small so this is best for smaller pets with a neck size between seven and nine inches.
You can add your dog's ID tags to this collar and it can be comfortable for everyday use, though I would personally only be pulling this bad boy out for special occasions. I mean look at it!
PetFavorites Designer 3-Row Pearl Diamond Dog Necklace
I adore this three-row diamond and pearl poochn necklace for several reasons, but the main reason is that it's made for serious comfort.
The rhinestones are only on the outside and the embezzled attachments that touch your dog's skin are soft and smooth. Plus, the three row design of the pearls means extra comfort for your dog's neck.
This dog necklace comes in three colors including blue, pink, and purple. There is no charm on the dog necklace, so it kind of looks like a dog choker, and it's super cute. It's available in three sizes and is adjustable and made by hand.
Yangbaobao Soft Velvet Rhinestone Dog Necklace
I'm loving this super soft velvet necklace for dogs by Yangbaobao. It has all my favorite elements – it's made with your dog's comfort in mind, it's totally blinged out with three rows of sparkling rhinestones, and it comes in four color options.
This dog necklace is also made to be used as your dog's collar so it's a two in one option for style and function.
There is also an attached bell charm. This necklace for Fido is best for smaller dogs and only comes in one size, but the adjustable buckle fits neck sizes from eight to ten inches.
Stock Show Leather and Pearl Dog Necklace
Made of PU leather, this adjustable dog collar and necklace combo is both fashionable and functional.
It is only available in white but comes in three sizes from small to large, so do your measurements to ensure you get the proper size for your pooch.
What I love most about this necklace, aside from the glam of pearls and rhinestones, is the adjustable buckle and the ability to attach your dog's tags to the collar loop. This dog necklace is made for small to medium sized dogs.
PetsHome Dog Necklace For Small Dogs
Last on our list of dog necklaces is another dog collar/ necklace combo. It's super versatile and uber comfy, with a soft fabric lining on the inside for your dog's comfort. The necklace comes in twenty-seven colors and even includes an adorable rhinestone collar charm.
The layers of rhinestones are fully studded and the collar loop is perfect for adding your dog's ID tags for everyday wear.
Other Fun Tips And Tricks On Keeping Your Dog Looking Fancy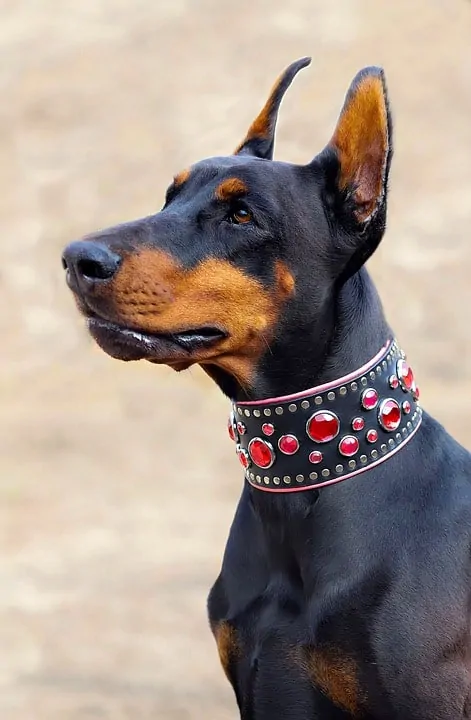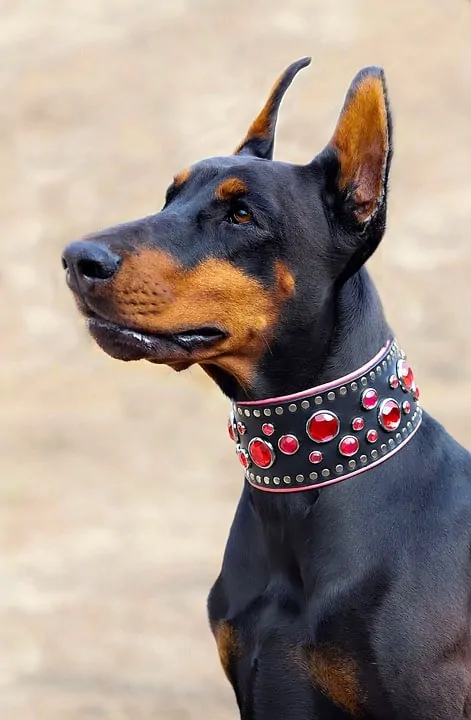 Keeping your dog properly groomed and keeping his leash, harness, and collar clean will help keep him looking fresh at all times. 
Dog necklaces may not be a necessity, but they are a fun way for dog owners to show the world how much they love and value their canine counterparts.
Of course, there are other ways pet parents can help keep their dogs looking and feeling their best aside from buying them doggy jewelry.
Dogs need regular grooming and routine bathing to stay healthy and happy. Experts also recommend keeping routine grooming appointments with trusted groomers and keeping up on regular veterinarian check ups to help further ensure your dog is healthy and looking his best.
Washing your dog at home with a dog safe shampoo and conditioner is another way you can help keep your dog's coat looking its best, and keeping your dog on a healthy diet also plays a role in your dog's appearance.
And remember, exercise, mental stimulation, and a happy, stress-free lifestyle are the most important factors to ensuring your dog is as happy, healthy, and good looking as can be.
This means that, along with buying dog accessories like bows, clothing and jewelry, the easiest and most important thing you can do to help keep your dog looking and feeling his best is by simply taking care of him and giving him as much of your love as possible.