A dog collar is an essential bit of kit for any dog owner.  We do often also recommend using a harness though, especially for dogs that pull a lot, have particularly thin or delicate necks, or for those breeds that are prone to throat problems like laryngeal paralysis or collapsed trachea.
Even if a dog does use a harness, it is still a good idea to use a collar, this can then be used in emergencies and you can attach a tag to this too.  If your dog is a bit of a Houdini and can slip their harness, attaching it to the collar with an appropriate clip can also help to ensure you have a back up from preventing them getting loose.
If you do only use a collar and not a harness, then it is important to make sure that you pick one that will be comfortable, durable and safe.
There are a whole host of dog collars on the market, some better than others, and some more suited to particular breeds.  This article will look at eleven recommended collars, and also provide details on some that we would not recommend, no matter what dog you have.

There are thousands of different brands and styles of dog collars out there.  This article will give you some ideas for what to look for 
1. For The Rugged Outdoor Lover: Ruffwear Hoopie Collar
Okay, so the Ruffwear collars are not the cheapest on the market, by any means.  What you do get though, is a product that is built to last. The webbing is extremely durable and pretty easy to wipe clean, it is also lightweight (no bulky collar weighing your dog down).  The buckle is easy to clip on and off and it is not one where you have to worry that it will stop working after a matter of months. There is a separate silicone hook for you to attach your dog's ID tag to (no more annoying clattering against the trigger hook of the leash).  The D-ring for the leash is made from aluminum, so no worries about rusting.
The collar is available in 3 different sizes, so you should get a good fit, no matter the size of your dog.
It is also available in a wide variety of color and design options too.  If you want to go classic, go for a solid color, or go funky with a pattern.
This brand is synonymous with quality.  If you are happy to splash out and treat your dog, then you will hopefully have a collar that will last through the years.
They also do matching, multi-functional leashes too.
2. For a Traditional Look: Soft Touch Luxury Leather Dog Collar
If you are looking for a classy, elegant look for your dog, then selecting a good quality leather collar may be a preferred choice.  The Soft Touch Padded Leather Collars are extremely well reviewed but they won't burst the bank.
The collars come in a variety of leather colors and they feature a contrasting padded inner for extra comfort for your dog.  Again they are available in 3 different sizes, to help you find a comfortable fit.
The buckle and D-ring are made from brass so they should not rust (even if your dog likes to swim).
While these are a little more expensive than some leather collars available, they come with a lifetime guarantee.
Don't forget that leather does need to be looked after.  If your dog swims, you should always take the collar off to let it dry properly after use.  Don't put it on a radiator to dry though, as you could risk cracking the leather or causing it to shrink..  It can take a bit of wearing before it fully softens off too. You can even use some leather cream to give the collar an occasional buff up.
3. The Ethical Option: Dutch Dog Eco-Friendly Dog Collar
Are you an eco-warrior?  Do you like to make sure that the products you buy your dog are environmentally friendly too?  Why not opt for the Dutch Dog Range of Collars?
The collars are made from recycled PET webbing (from plastic bottles).  And just because they are eco-friendly, does not mean that you are compromising on comfort.  The material is actually softer than a standard nylon collar, but they are still very robust.
The collar designs are inspired by famous Dutch painters, so you will get a unique and very stylish set of pattern choices too.
The collars are well reviewed, reasonably priced and available in 3 sizes and it is also possible to buy a matching leash too.
See our 'How to Be An Eco Friendly Dog Owner' article for more tips.
4. For the Dapper Dog Around Town: Lionet Paws Bow Tie Collar
If you are looking for something a little fun, sweet and perfect for wearing on a special day out or photoshoot, then why not opt for one of the Lionet Paws Bow Tie Collars.  The removable Bow Tie matches the collar it comes with, but it can also be removed and attached to other collars too. Or if you want to be a little more subtle you can use the collar without the Bow Tie.
These collars are a popular choice if you plan to have a dog attend a special occasion like a wedding or a puppy party, or just so you can take some seriously adorable photos.
They come in 5 size options and a number of different pattern choices.  They also have a posh stainless steel buckle.
This is a dress-up collar though, and it is not going to be so practical for using on a hike or for a dog that likes to roll in mud and stinky stuff.  The fabric is cotton and it will soak up any mud and odours. The collars are at least machine washable, not the hand-sewn bow ties though.
They might not be great for very long haired dogs that have a shaggy mane around their collar line.  The bow tie is likely to get lost amongst all that hair!
5. For Sighthounds: If It Barks Martingale Collar
Sighthounds like Greyhounds, Whippets, Italian Greyhounds and Deer Hounds, tend to have very slim, long and delicate necks.  They also have narrow skulls and dainty ears. This means that a standard style dog collar often does not provide enough support and it can also slip off up and over their ears more easily.
For this reason, often people choose to use a harness and/or a collar specifically designed for Sighthounds.  The collars are generally wider around the neck (1 and a half to two inches wide usually), and they often tighten ever so slightly to prevent them from coming up over the head.
These style of collars are often referred to as Martingale collars.  When adjusted properly, they will tighten enough to help reduce the chances of the collar slipping over the head but won't continue tightening like check collar and so they will not risk choking the dog or making them feel uncomfortable.  They are sometimes also referred to as a limited slip collar (they don't usually have a buckle fastener, and just slip over the dog's head).
The Martingale Collars from If It Barks are extremely popular and well-reviewed. They have a great reputation and are known for being very robust; their nylon webbing is made to military specifications.  The company will also replace any hardware that fails.
They come in a wide range of color options but they don't do lots of different patterns.  Care must be taken to ensure that you have accurate neck measurements to get a good fit.
6. To Help Prevent Hair Tangling/ Breakage: Rolled Leather Collar from CollarDirect
If you have a longer haired, fine coated dog, you may find that some wide flat collars can cause hair breakage around the neckline.  Some owners (not all), find that a slimmer style rolled leather dog collar can help minimise this fur damage. These collars do not always rub the coat line as much.
Rolled collars are usually narrower than a standard flat collar though, and this means that, especially for larger or slim necked breeds, they can put extra pressure on the dog's throat.  If they are a strong puller then we would recommend opting for a wider collar, or, better still, using a harness. The round collar could still then be worn for attaching an ID tag to and for having as an emergency back up.
The CollarDirect range of rolled collars is very well-reviewed.  They come in a wide variety of solid color options, and 7 sizes, and they are made from soft, high-quality leather.  They also supply matching leashes.
7. For Use in the Dark: BSeen LED Dog Collar
Okay, so this collar has to be used alongside a normal dog walking collar, but it is super useful for dawn, dusk or dark dog walks.  It means that your dog is more visible to other people when they are out on a walk when it is darker. It is particularly useful when it comes to cyclists and if you are walking close to a road for drivers.
While we would not recommend letting your dog off-leash in a public space in the pitch dark, if the light is dimming, or if they are in a large back garden or an enclosed space, the light that comes from these collars can also be handy for helping to keep track of an off leash dog.
These are not a collar that you can attach a leash too so, as mentioned, a normal collar needs to be used too, but they get really good reviews in terms of their durability (a lot of doggy light up products frustratingly break down after their first use), their visibility and their functionality.
The collars can be recharged using a USB cable and they come in a variety of color options and they have 3 different light settings too (you can leave them lit solidly, or they can flash at slow or fast speed).
The collars are one size fits all.  When it arrives you will need to cut it to the size to fit your dog's neck.  Make sure you don't go too small otherwise it is a wasted purchase but, equally, if you make it too big then it could fall off your dog while they are out.
While they tend to be very visible, if you have a dog with a very long, shaggy mane around their neck then the collar can get lost inside this and will not be as effective.  You may be better opting for a larger beacon to attach to a collar or harness or use a light up vest instead.
For other tips for walking in low light see our night time walking safety tips article.
8. For Water Babies: Kurgo Waterproof Muck Collar
Do you have a dog that you can never get out of the water?  Is your daily walk at a beach or down by a river? Do you have a dog that loves to roll in the smelliest things possible and then their collar becomes ingrained with all sorts of disgusting odors?  If you do, then getting a collar that is wipe clean and waterproof could save you having to deal with the smell of a damp, smelly collar all the time.
The Kurgo Waterproof Muck Collar is a great option.  Well-reviewed and super practical, it also comes in a wide variety of funky designs and in 3 sizes.
If they roll in poop, no problem, just wipe clean and when you get home run it under the tap with some antibacterial soap.
Perhaps a bit randomly, they also have a bottle opener attachment on the collar that doubles up as the leash D-ring attachment, so if you are having a cool beer on a hike perfect.
The one thing that crops up frequently as a bit of a pain is that the 'bottle opener' leash attachment will not lie flat and always sticks out at an angle.
The collar comes with a lifetime guarantee too.
9.  To Save Having an ID Tag: GoTags Personalized Dog Collar
Are you a dog owner that has bought numerous ID tags and your dog always seems to lose them from their collar somehow?   Maybe your dog doesn't like the sensation or sound of the tag jangling around their neck? If this is you, then maybe you want to consider getting a collar that has your details stitched into the fabric.
You can choose the collar and the thread color and the details are extremely visible.
Some smaller dog owners have complained that the adjusters obscure the contact details a lot though, so it may be a better choice for larger breed dogs instead.
10.  For Special Needs Dogs: Collars With a Message From Dexil
If you have a dog with particular needs then the range of collars, leashes and harnesses from Dexil (also known as Friendly Dog Collars) could be a good choice.
They are color coded depending on what their message is and the text is simple and large so that it shows up clearly for other people to see.
They come in a wide variety of messages.  There are ones for blind or deaf dogs, those that need space or are looking to be adopted, and ones to advise people your dog is in training and is not to be distracted.  There are also ones to let people know your dog is friendly. This can be nice if you have a breed that has been unfairly stigmatized and people may steer clear as a result.
For the ones that advise that a dog needs space, like 'Nervous', 'Caution' and 'No Dogs', while these can sometimes be helpful in encouraging people to give your dog the space they need, they are not a guarantee that people will be respectful of this and should not be completely relied on in all circumstances.  You will still need other strategies like using a muzzle, walking in quiet spaces or picking a safe and enclosed space to let your dog have some free time.  Apart from reducing the risk of an encounter with someone that ignores or doesn't see the warning, it means you are not putting your dog in a situation that can cause them too much stress.
Sometimes they can also be useful for starting a conversation with someone so that they understand they should not let their off leash and extremely over-enthusiastic dog run up to every dog they meet.
11. Helping a Good Cause:  Max and Neo Dog Collar
If are not terribly fussy about having a fancy design or features, and you just want a good old fashioned, traditional collar that offers good value for money, then why not opt for the Max and Neo Dog Collar.  For every collar that is bought from the company, they donate another one to a charity.
It is a nice way to give something back at the same time as you make a purchase.
What Collars Should I Avoid?
There are lots of other collars on the market, particularly those used for training, that we would not recommend purchasing.  Most of these collars rely on acting as an aversive training tool. They rely on pain, fear or discomfort being inflicted on your dog to get them to behave in the way you want.  Not only can these break down the bond of trust that you develop with your dog, but they can sometimes cause your dog to become fearful and they can cause injuries, sometimes severe ones.
We would always recommend training your dog using force-free, positive reinforcement training methods.  Rewarding your dog for the behavior that you do want, instead of punishing them for the things that you don't is not only kinder but it is also proven to be more effective.
Some of the collars we would not recommend using include the following:
a) Choke or Prong Collars
These collars are designed to continue tightening around your dog's neck as they pull and they can also be used to make harsh and sudden 'corrections'.  They are often used to try to stop pulling or to control bad behavior. While they may sometimes achieve their goal, often this is because it is painful for the dog or because they become frightened.  Some dogs will continue to pull against them regardless, and this can result in throat injuries like collapsed trachea or laryngeal paralysis.
See our article on how to achieve a good loose leash walking technique without having to resort to collars like these.
Prong or choke chain collars reply on the tightening pain that the dog receives to stop the unwanted behavior
b) Shock/Spray Collars
Shock collars are usually remote controlled and the power of the shock can be lowered or increased by the handler.  It works by giving the dog a shock whenever they carry out an unwanted behavior. Again, this can bring about quick fix results but this is, of course, because of the pain it causes your dog.  Sometimes it can cause your dog to shut down, suppressing the behavior but not curing the dog. This can lead to dogs then suddenly resorting to aggression when they can no longer stand the pain.  Some dogs can also become desensitized over time, and the power of the shock keeps having to be turned up, and this can result in horrific burn injuries to the neck.
Some people opt for a Spray collar instead.  This means that a burst of compressed air (often citronella scented) will shoot into the dogs face.  While it is not as harsh as a shock collar it can still cause similar problems. They are often used to try to prevent barking.  If it does work it means that your dog will never be truly relaxed while wearing it, and sometimes the dog becomes desensitized and will bark through it until they empty the collar and then they can continue barking with no spray.  It is much better to teach your dog an alternative behavior to the barking, or use kinder management techniques (like removing the triggers) instead.
For more information on the pitfalls of using aversive collars see our article 'Choke Chains and Shock Collars: Why We Don't Recommend Them'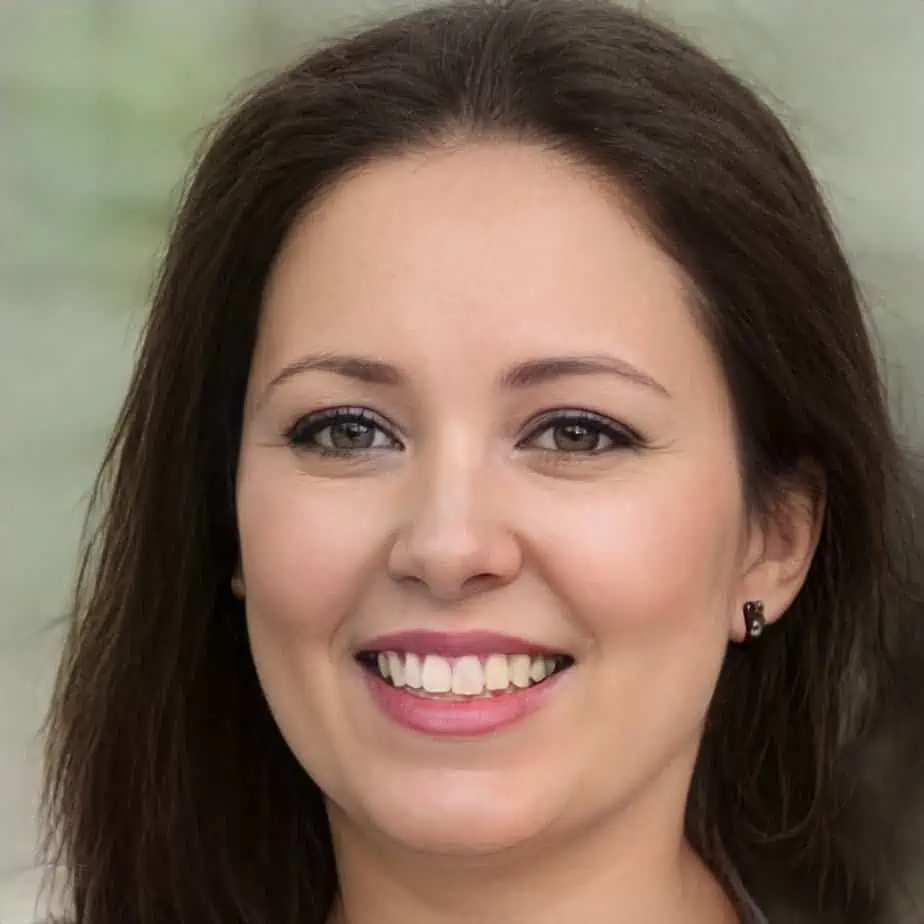 Jen Jones is a professional dog trainer and behavior specialist with more than 25 years of experience. As the founder of 'Your Dog Advisor' and the 'Canine Connection' rehabilitation center, she applies a holistic, empathetic approach, aiming to address root causes rather than merely treating symptoms.
Well known for her intuitive and compassionate approach, Jen adopts scientifically-proven, reward-based methods, encouraging positive reinforcement over punishment. Jen specializes in obedience training, behavior modification, and puppy socialization. Her innovative methods, particularly in addressing anxiety and aggression issues, have been widely recognized. Jen has worked with many of the world's leading dog behaviorists and in her free time volunteers with local animal shelters and rescue groups.