Known as "America's Dairyland" for its milk and cheese production, for its sports teams (NFL's Green Bay Packers, MLB's Milwaukee Brewers, and NBA's Milwaukee Bucks), and for being the home of authors Laura Ingalls Wilder and Aldo Leopold, the state of Wisconsin is also noted for its natural beauty, outdoor adventures, urban events, wineries, and brew pubs. There are many sites, activities, and experiences in this state that a person can enjoy with a furry friend.
In addition to the multitude of dog parks in the state, below are fifteen other things you and your dog can do while in Wisconsin:

Many Wisconsin state parks, forests, and beaches have special areas designated for dogs, places where canines and their humans can swim and play together.
1.     Visit State Parks, Forests, and Beaches
With a few exceptions, pets are welcome in Wisconsin's state parks and beaches. However, they must be kept on a leash and under control, and some areas are designated especially for people and their canine companions. The state manages 81 parks, forests, beaches and recreation sites. Wisconsin's parks are managed by the state Department of Natural Resources and offer many experiences, including camping, hiking, swimming, canoeing, snowmobiling, and cross-country skiing; many of these adventures can be enjoyed with your dog. For example, Devil's Lake State Park near Baraboo provides camping and swimming opportunities, including a dog swimming area; Harrington Beach State Park along the shore of Lake Michigan offers picnicking, hiking, bird watching and camping opportunities, and Peninsula State Park in the northern part of the state offers hiking and camping as well as kayak and canoe rentals; you can also visit a lighthouse at this site. An active lighthouse, operated by the U.S. Coast Guard since 1853, is found at Point Beach State Forest along the shore of Lake Michigan; tours are not available. The forest is dog-friendly with a beach area for dogs. Camping, fishing, and biking are some of the activities that can be enjoyed at this state forest.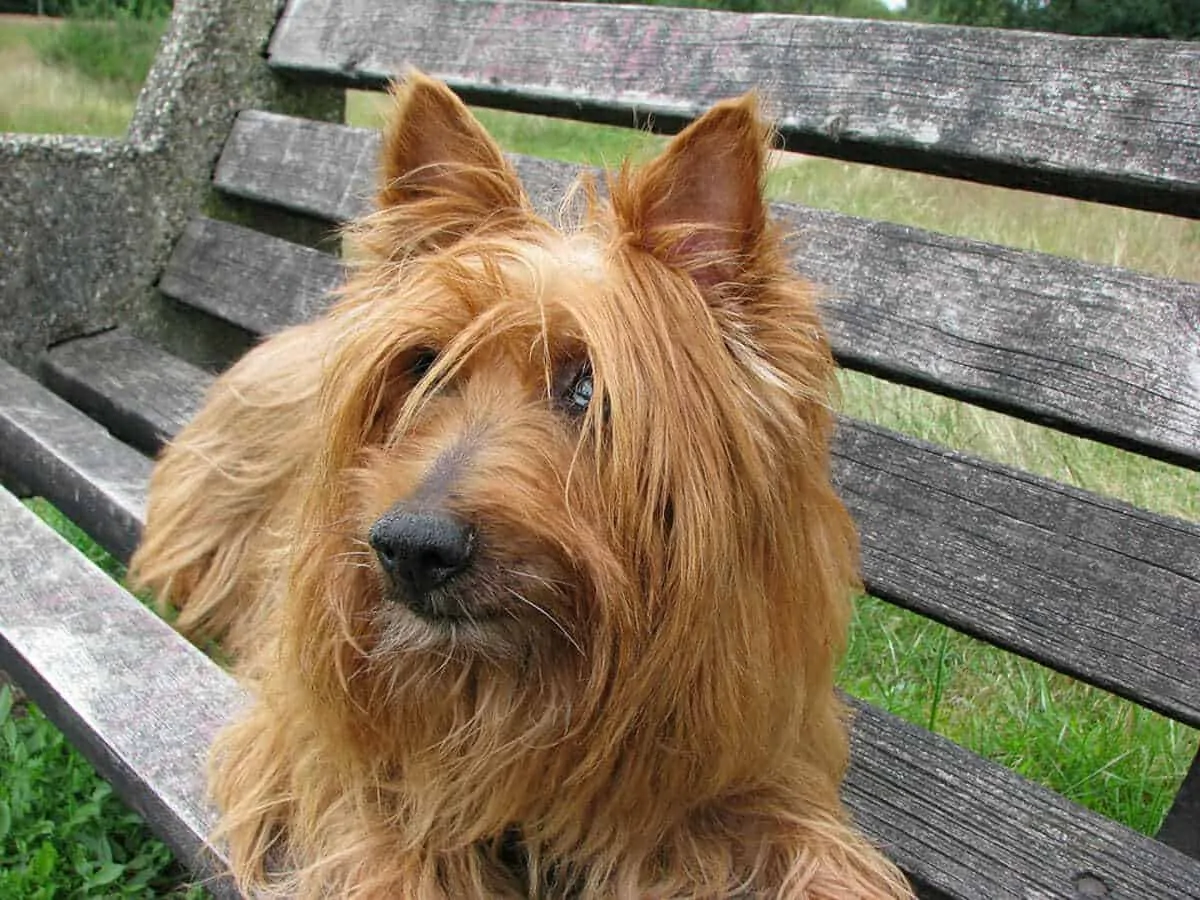 Dogs are welcome at the outdoor Northern Sky Theater, located at Peninsula State Park in northern Wisconsin.
 2.     Enjoy Outdoor Theater
Northern Sky Theater, located at Peninsula State Park, performs family-friendly, original musicals every summer season in an outdoor amphitheater. Well-behaved, leashed dogs are welcome. Named a "2018 Choice Destination" by Discover Wisconsin, the group also offers indoor performances during the fall. From humble beginnings in 1970 known as the Heritage Ensemble, today's troupe, American Folklore Theatre, conducts auditions in New York and brings quality theater to northern Wisconsin.

Wisconsin offers hundreds of miles of trails that people and dogs can explore together.
3.     Take a Hike – or a Ski
Hundreds of miles of trails are found in Wisconsin. Whether part of a state park, a beach, or a rails-to-trails system, these pathways are great for hiking, biking, walking, or, in winter, cross-country skiing. Leashed, controlled dogs are welcome on many trails. Nature can be experienced on these paths, as varied environments, wildlife, and geological features. For example, the 53-mile Glacial Drumlin State Trail, which travels between Cottage Grove and Waukesha, offers a glimpse back in time when glaciers covered Wisconsin during the last Ice Age, and the Chippewa River State Trail, which begins in downtown Eau Claire at the confluence of the Eau Claire and Chippewa Rivers, is a more than 30-mile trek to Main Street in Durand, primarily following the Chippewa River and offering many scenic views.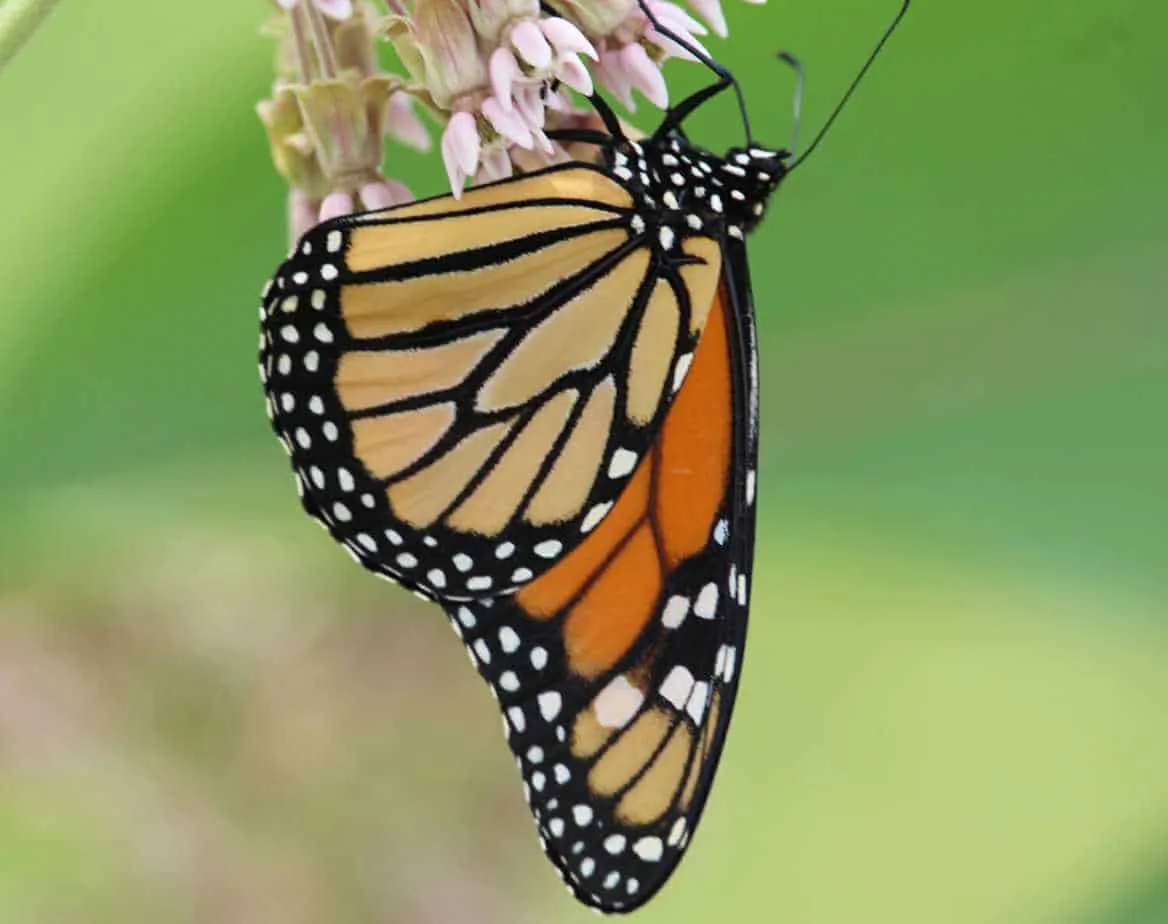 Monarch butterflies are important to prairie ecosystems and are often seen on wildlife refuges and natural areas in Wisconsin.
4.     Observe Wildlife at National Refuges
Nine national wildlife refuges and other lands managed by the U.S. Fish & Wildlife Service are found in Wisconsin. These natural sites include prairie and grasslands as well as vital wetlands needed by numerous wildlife species. For example, the Fox River National Wildlife Refuge comprises more than 1,000 acres of wetlands and deciduous forest near Portage; sandhill cranes return to this area every spring to raise their young. Some of the national wildlife refuges in Wisconsin provide opportunity to assist endangered and rare animal species. The Whittlesey Creek National Wildlife Refuge, located in northern Wisconsin on the shore of Lake Superior,  was established to help restore coaster brook trout, a native fish that spawns in Whittlesey Creek and spends its adult life in Lake Superior; this is a fairly-new refuges, created in 1999. Necedah National Wildlife Refuge, located off Interstate 94 between Madison and the Minnesota border, has become the summer home for an experimental population of the endangered whooping crane. Necedah is also home to the world's largest population of the rare Karner blue butterfly. This beautiful endangered species is only about the size of a quarter and is usually observed on or near the purple lupine flowers blooming on the refuge. While at Necedah, you may also encounter monarch butterflies, which have been decreasing in number during the past several decades, as well as trumpeter swans, various types of waterfowl, muskrats, white-tailed deer, and various types of songbirds. You can walk nature trails, take nature photos, and pick berries, among other activities during your visit.
Boat excursions, whether on your own craft or taking a guided cruise, you and your dog will find many opportunities for experiences on Wisconsin's waters.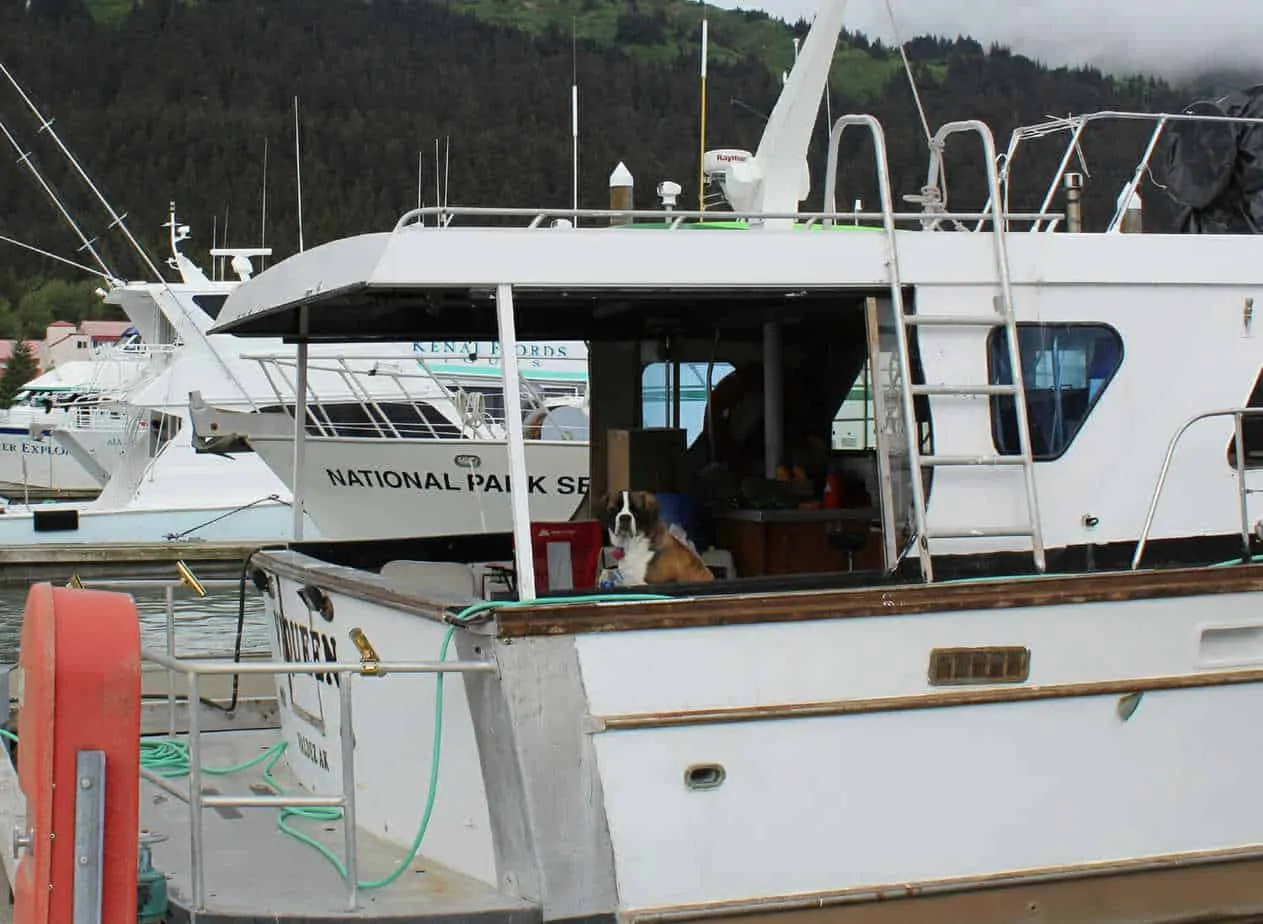 5.     Enjoy a Boating Excursion
Wisconsin is noted for its many waterways, including lakes, rivers, and bays along some of the Great Lakes found in the northern United States. These waters provide ample boating experiences, including fishing, cruising, water skiing, kayaking, and canoeing. Whether you go out on the water on your own or through a company, a day or evening on the water provides you, your family, and your furry companion a time of refreshment. Many companies that offer time on the water allow dogs on those adventures. For example, Wisconsin Dells Boat Tours in the Wisconsin Dells, Milwaukee Boat Line Cruises out of eastern city of Milwaukee, and Sister Bay Scenic Boat Tours from the northern community of Sister Bay all tout themselves as dog friendly. These companies allow you to experience the majestic waterways of the state with your four-legged traveling companion; some include sunset tours.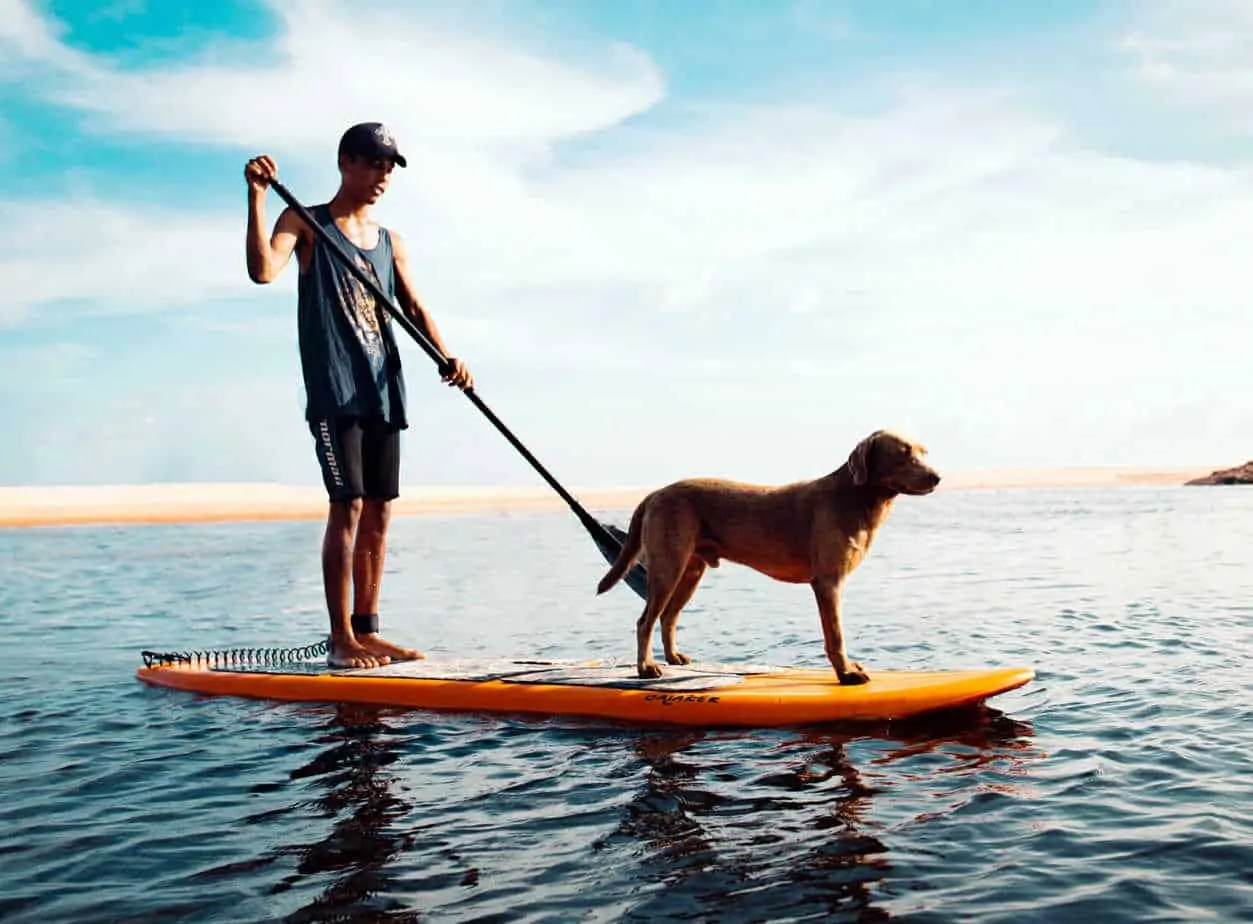 Paddleboarding, canoeing, and kayaking are fun water activities a person and a dog can do together in Wisconsin. 
 6.      Canoe, Kayak, and/or Paddleboard with Your Dog
Wisconsin is a water-lovers paradise. With more than 15,000 lakes, 13,500 miles of navigable streams and rivers, and 6.4 million acres of Great Lakes (Michigan and Superior), water sports are enjoyed by residents and visitors. Canoe, kayak, and paddleboard adventures can be found throughout the state were the various waterways are found. The Kickapoo River, a branch of the Wisconsin River, is one of the most popular canoe and kayak rivers in the state. It is also known as the crookedest river in the world and offers incredible scenery of sandstone cliffs, wildflowers, and forests as well as peaceful farm country. The St. Croix National Scenic Riverway, comprised of the St. Croix and Namekagon rivers, is managed by the National Park Service. In addition to paddling activities, people can enjoy camping, bird watching, fishing, visiting archeological and historical sites, and other activities along the 200 miles of waterway. Stand up paddleboarding has become very popular in Wisconsin, and the numerous lakes in the state, such as Little St. Germain Lake and Amacoy Lake, offer such opportunities. Equipment rentals are available in many communities where kayaking, canoeing, and paddleboarding are popular. Always make sure you and your dog wear a life vest when out on the water.

Bayfield, Wisconsin is located along the shore of Lake Superior and serves as an access point for Apostle Islands National Lakeshore as well as beaches you and your dog can explore.
 7.      Spend Time at the Great Lakes
Wisconsin has about 1,000 miles of Great Lakes shoreline; Lake Michigan is found on the east and Lake Superior on the north. Both possess beaches on which people and their dogs can frolic on the sand and play in the water. Some of these beaches are managed by the state of Wisconsin, including Whitefish Dunes State Park along Lake Michigan. A section of the beach is designated as dog-friendly and is a short walk from the parking area. There are more than 14 miles of hiking trails here, and swimming, biking, and picnicking are other activities which can be enjoyed. Myers Beach along Lake Superior offers swimming, picnicking, beach combing, plus a hiking trail leading to the region's famous Sea Caves. Kayakers also enjoy the area and depart for the Sea Caves from this point. Dogs enjoy the surf and sand and are welcome at the beach. The Apostle Islands National Lakeshore comprises 21 islands in the middle of Lake Superior. Cruises to the Islands, and National Park Service Shuttles, are not pet-friendly (except for service animals), therefore, to visit these picturesque islands, one needs a private boat – or take the ferry to Madeline Island. There are other sights on the mainland near Bayfield, Wisconsin that are pet-friendly, including Myers Beach.

A ferry takes people across Lake Superior from Wisconsin to Madeline Island, a part of the Apostle Islands. Dogs are welcome on the ferry. 
 8.      Ride the Ferry to Madeline Island.
The largest of the Apostle Islands on Lake Superior in northern Wisconsin, Madeline Island offers a plethora of activities, including bicycling, hiking, beach combing, canoeing, art, music, history, and dining and shopping experiences. A ferry takes individuals and vehicles across the channel from Bayfield, Wisconsin to the island. Pets are welcome on the ferry and can accompany you on a walking or driving tour of the island, which was occupied by the Ojibwe (Chippewa) and other native tribes and later by fur trappers and traders.

Whether shopping for yourself or your dog, you'll find many stores that are dog-friendly in Wisconsin. 
9.     Go Shopping
Many stores throughout Wisconsin allow pets. The Companion Shop in Stevens Point, for example, is a specialty pet supply store that welcomes your furry friend inside. So do other pet supply stores, like Bark'n Scratch Outpost in Milwaukee which also provides a grooming salon, and Madison's Bad Dog Frida, which also supports and promotes rescue groups in the area. You'll also find plenty of larger pet supply stores throughout the state, and there are gift shops and big box stores that are pet-friendly, especially located in the state's capital, Madison. To further enhance your water and outdoor experiences in Wisconsin, you'll find numerous outdoor gear specialists, including an Orvis store near Madison and Clear Water Outdoor in Lake Geneva; both stores allow dogs inside. The companies sell clothing for the outdoor enthusiast, whether hiking, camping, or water sports. Additionally, Clear Water Outdoor offers kayak and paddle board rentals, and your pup is allowed in/on the rentals when you use them.

Local wineries are found throughout Wisconsin, many of which offer tours and tastings, and some which welcome canine companions. 
10. Relish Wine at Wineries and Wine Bars
A variety of wine palates can be satisfied for the connoisseur traveling around Wisconsin; the state boasts nearly 100 wineries and wine bars, some of which are pet friendly. For example, Villa Bellezza, known as the Mediterranean on the Mississippi, is a winery complex that welcomes pets on the piazza and other outdoor areas; this winery is located in Pepin, the early childhood home of noted children's author Laura Ingalls Wilder, who wrote the "Little House" book series, which makes a great stop for anyone's Wisconsin vacation. Other dog-welcoming wineries and wine bars include The Bottle Shop in Lake Geneva; Fawn Creek Winery in Wisconsin Dells, which also features musical entertainment; and Cottage Winery & Vineyard in Menomonie.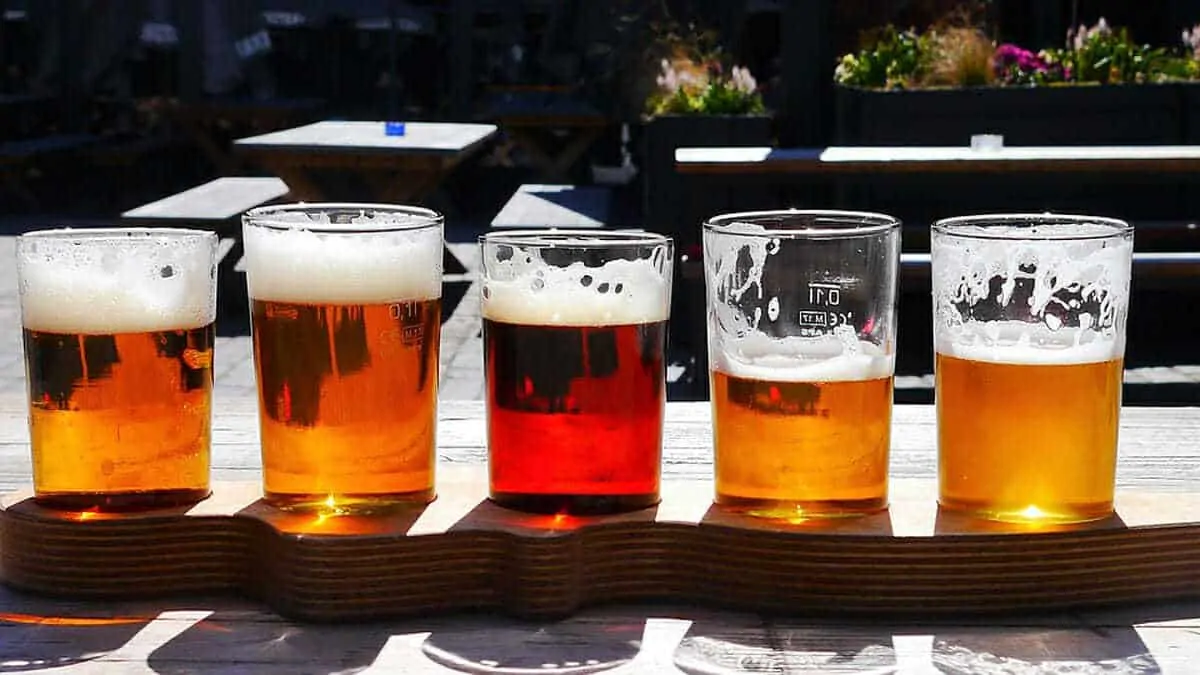 Wisconsin breweries create a variety craft products that locals and visitors can savor. Many tap rooms and brew pubs allow dogs on their patios. 
11. Savor Local Brews
Beer in Wisconsin is nearly as popular as cheese and sausage. From large-scale operations to microbreweries, Wisconsin fulfills a plethora of taste buds for the beer lover. The state boasts more than 200 breweries and brew pubs. Some establishments offer tours and/or food. Here are a few dog-friendly breweries to check out: The Brewing Projekt in Eau Claire; Wisconsin Brewing Company in Verona; Barley Pop, Tap & Shop in Madison (serves no food, so dog allowed inside and outside); and Black Husky Brewing in Milwaukee. Additionally, many bars in the state offer unique settings and Wisconsin brews. For example, The Camp, located in three Wisconsin communities, including Milwaukee, offers a Northwoods ambiance and cabin-like feel; it is dog-friendly and serves beers from Wisconsin breweries as well as appetizers and pizza.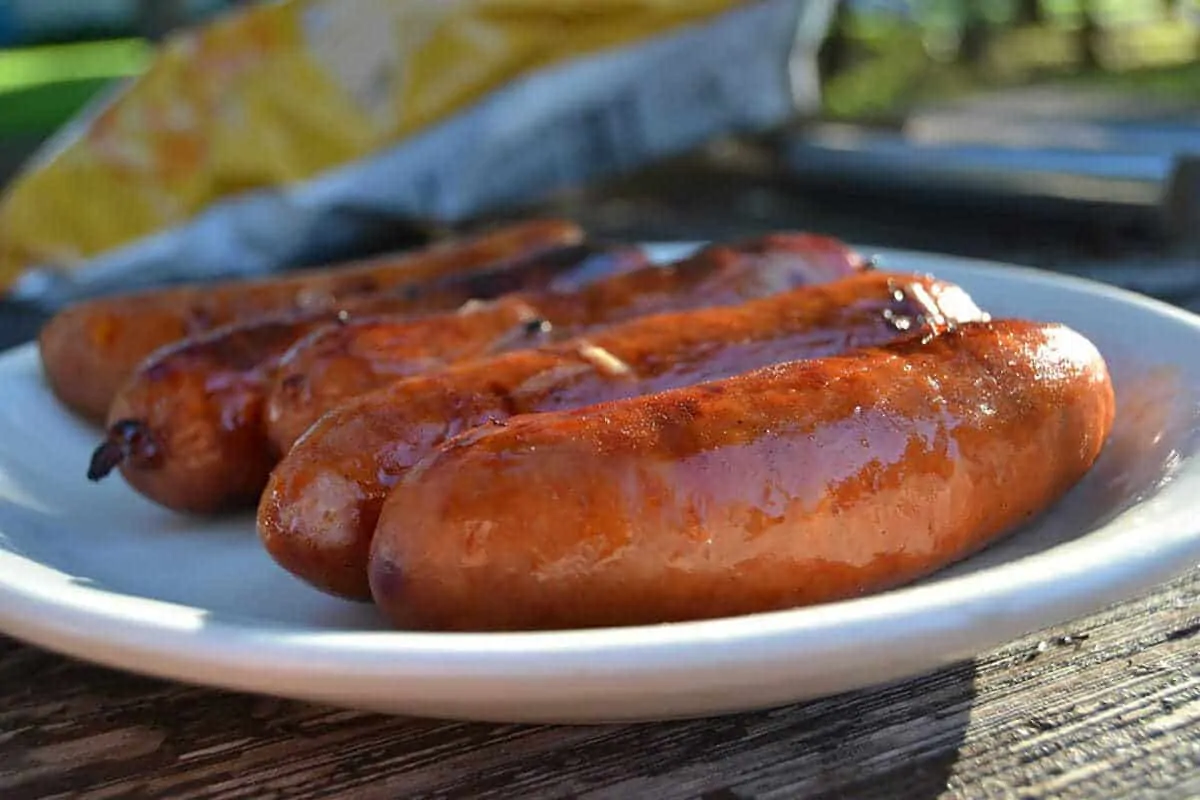 Brats are featured on many Wisconsin restaurant and pub menus.
12. Eat Brats and Cheese Curds
Wisconsin's local cuisine is influenced by German heritage and dairy farms; therefore, brats and cheese are on the menu at many restaurants. For example, the Brat House Grill in the Wisconsin Dells dishes up brats and German potato salad as well as hamburgers, other sandwiches and cheese curds. The property, built as a church during the mid-1800s, allows dogs on the patio and features a bar and live music. The Milwaukee Brat House is known for its cheese curds as well as cheese soup and brats; the business allows dogs on the patio and offers a shuttle bus to Lambeau Field and Green Bay Packers' football games.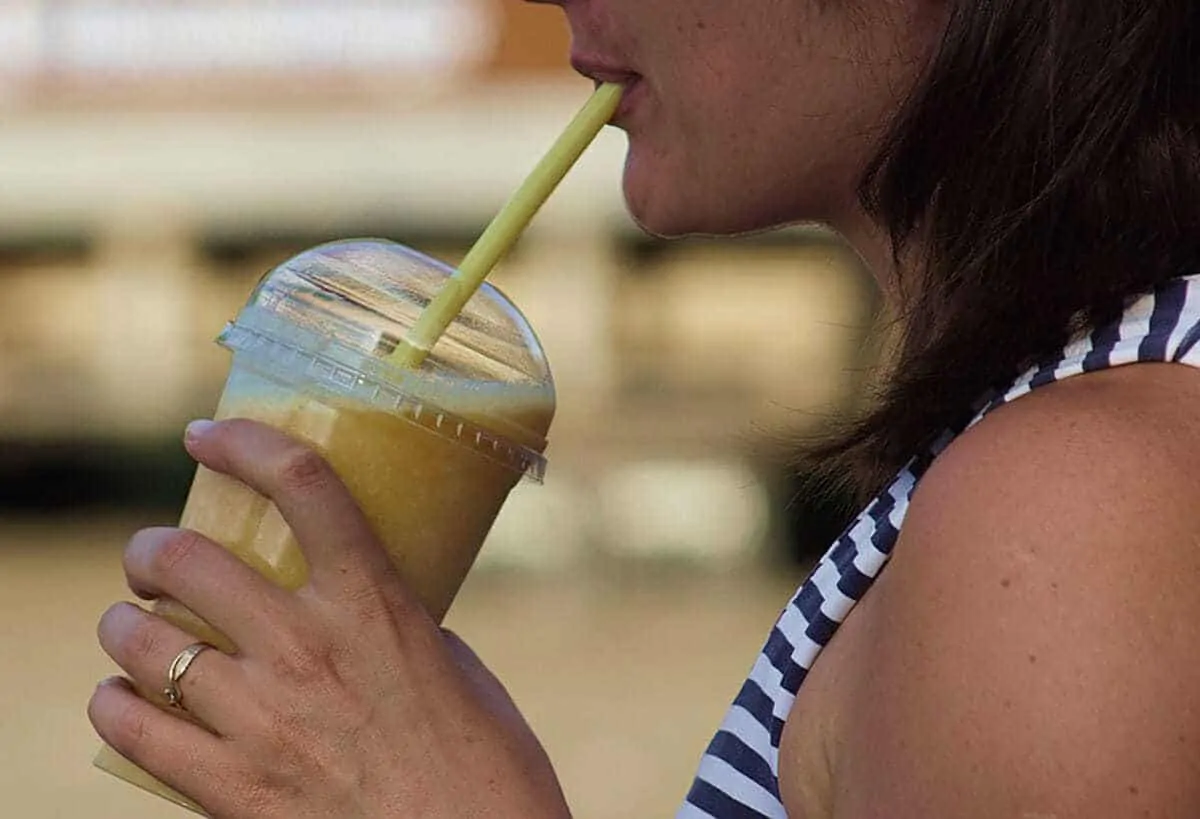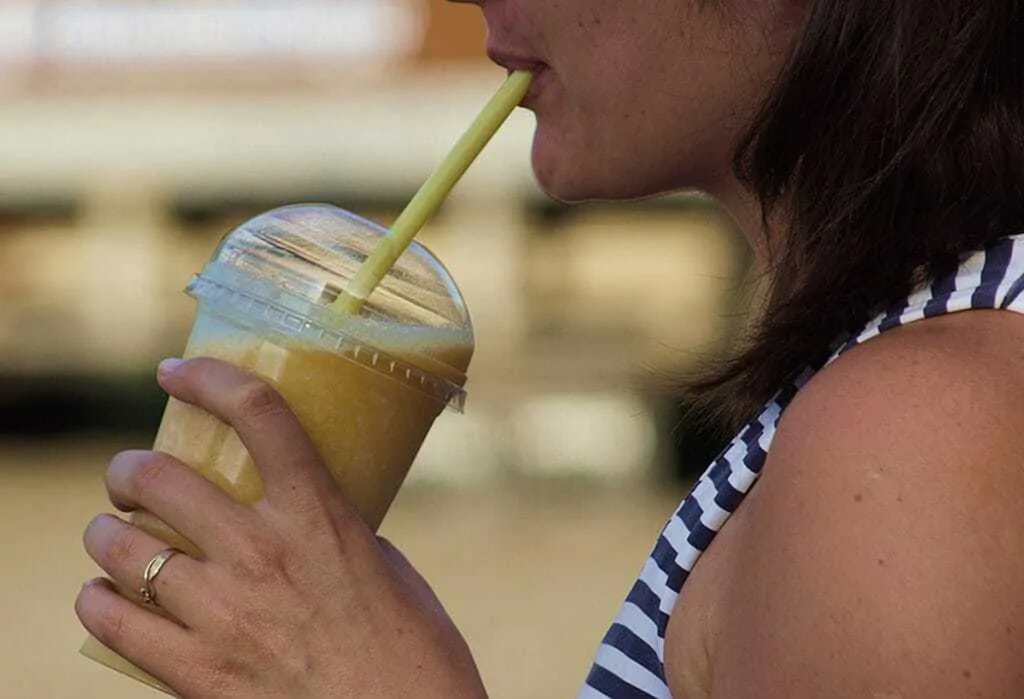 Culvers restaurants began in Sauk City, Wisconsin and are known for frozen custard, including malts and shakes as well as cheese curds and butterburgers. Dogs are welcome on restaurant patios. 
13. Indulge at Culvers
What began as a family restaurant in a small Wisconsin town (Sauk City) in 1984 has mushroomed into a franchise across America. Culvers is known for its hamburgers (called butterburgers) and frozen custard, a premium ice cream, which comes in a variety of flavors. Found in communities throughout Wisconsin and the United States, Culvers welcomes dogs on the properties' patios and will even make a small, delicious frozen custard for your furry friend! Culvers also serves cheese curds and broccoli cheese soup.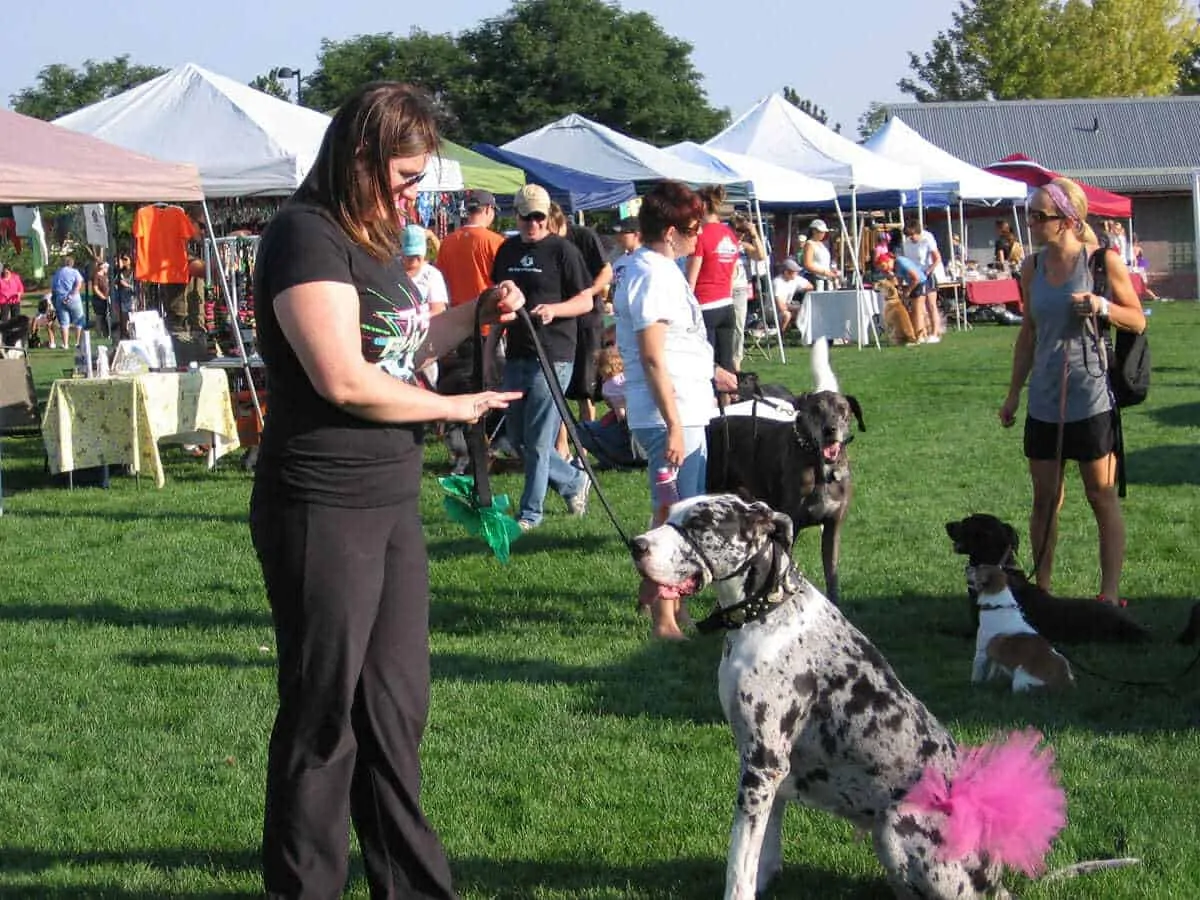 Pets and people come together at pet festivals, many of which are found in Wisconsin communities. 
14. Attend a Pet Festival
Various organizations around the state gather for pet-related events, including races for charity and animal related festivals. Each September Milwaukee hosts the Fromm Family Pet Fest. The pet food company, Fromm, started in Wisconsin in 1904. The business' notoriety in the state helps this family- and pet-oriented event provide quality vendors, activities, and music, all at no-charge for attendees. Adoption opportunities are also available. Another festival called Pet Expo is held in October at Brookfield Square in Brookfield, Wisconsin; this event is also free of charge for attendees.

Some churches are pet-friendly, and the Wesley United Methodist Church in Sheboygan, Wisconsin welcomes pets at their 9 am service.
15. Attend a Pet-Friendly Church Service
If you and your furry traveling companion are in Sheboygan on a Sunday morning and you'd like to attend church, consider going to the 9 am service at Wesley United Methodist Church. Pets are welcome there. According to the church's website, the pastor and congregation know the value of pets to people, stating, "Recognizing how important pets are to our members and others we have not only opened our doors to all people, but to pets as well. We host an annual pet blessing service and pets often accompany members, friends and visitors to 9:00 Sunday worship at Wesley."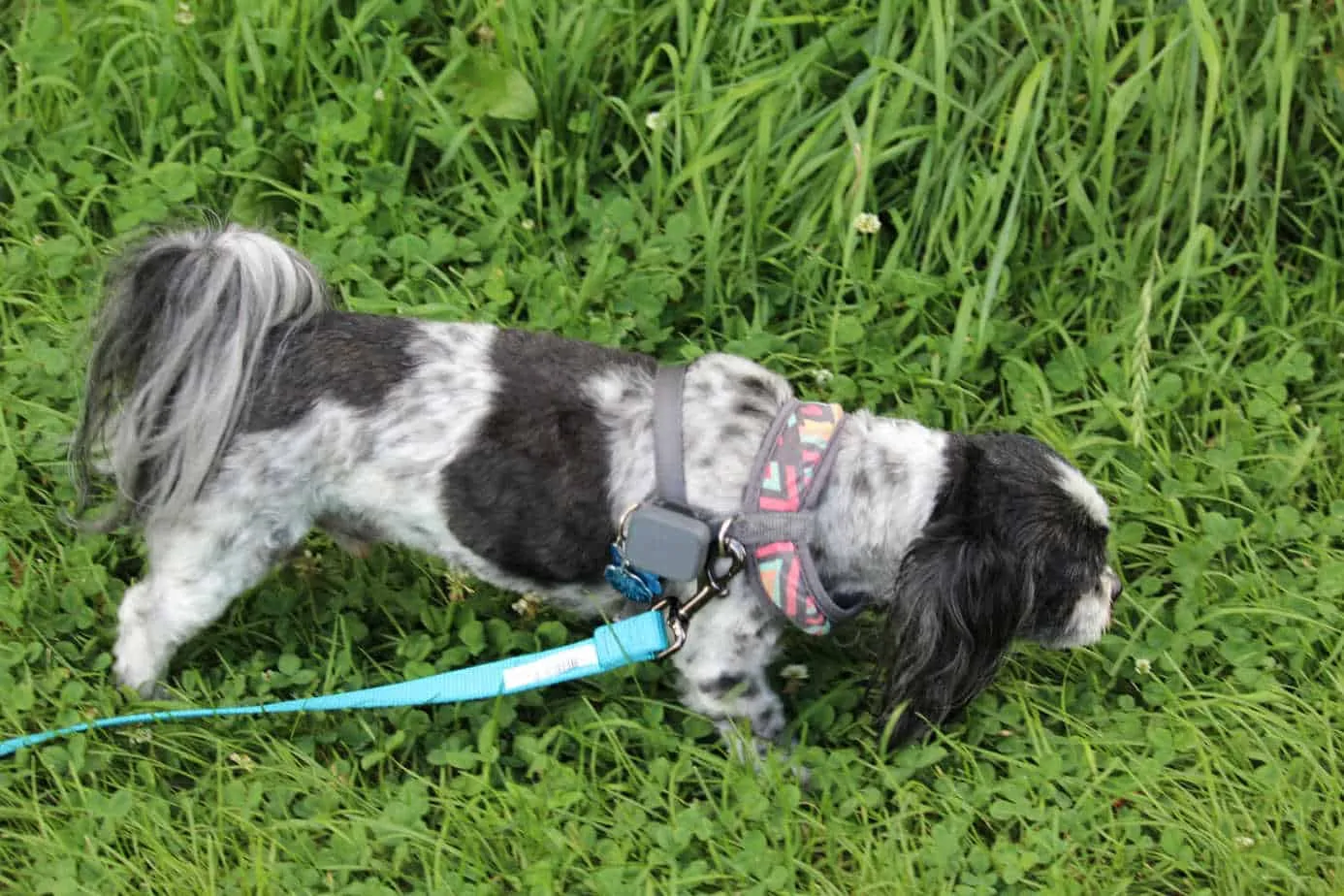 You and your dog will enjoy exploring the many natural and urban sites found in Wisconsin. 
Visit Wisconsin With Your Dog
Wisconsin offers a variety of adventures you and your canine companion can enjoy together. From outdoor activities to urban experiences, you and your pup will plenty of fun things to do in America's Dairyland. There are some excursions you may need to do without your favorite canine, and for those times, you can employ dog sitters and boarding kennels in the area you visit. However, there are plenty of enjoyable expeditions you can experience together, therefore, while road tripping with your dog through the state, plan to take part in the many pet-friendly places found in Wisconsin.

Sandhill cranes are often observed in Wisconsin. The state's wetlands and prairies offer prime habitat for these birds and other wildlife species.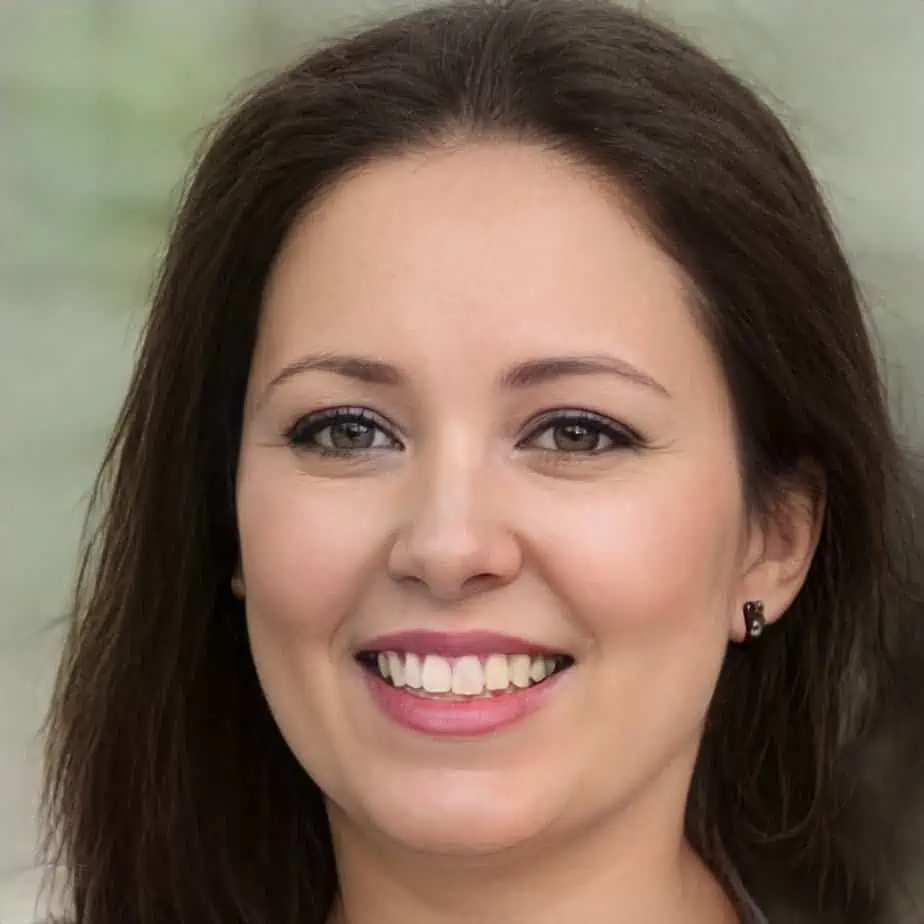 Jen Jones is a professional dog trainer and behavior specialist with more than 25 years of experience. As the founder of 'Your Dog Advisor' and the 'Canine Connection' rehabilitation center, she applies a holistic, empathetic approach, aiming to address root causes rather than merely treating symptoms.
Well known for her intuitive and compassionate approach, Jen adopts scientifically-proven, reward-based methods, encouraging positive reinforcement over punishment. Jen specializes in obedience training, behavior modification, and puppy socialization. Her innovative methods, particularly in addressing anxiety and aggression issues, have been widely recognized. Jen has worked with many of the world's leading dog behaviorists and in her free time volunteers with local animal shelters and rescue groups.