How excited does YOUR dog get when you ask if he/she wants to go for a ride?
Many dogs simply love the car-riding experience (some don't; they're nervous or frightened, but there are ways to get past that). The sights! The smells! What's not to like?
As a dog owner, you should be aware of the importance of restraint while traveling with your dog. Allowing your dog to be free in the car is great fun for him, but it's not ideal. Accidents happen. You can keep your beloved pup safe by utilizing one of the many types of restraints available to ensure that your dog is secure while she's being transported to the vet, the beach, a doggie park, or just a quick trip to the drive-thru. In fact, in a few states restraining your dog in the car is the law.
So when it comes to car safety restraints for dogs, what are your options?
Harnesses
A popular and effective choice for most breeds when it comes to car restraints is a harness. Many, like the PetSafe Solvit Deluxe Car Harness, have a leash attachment so you can quickly take your dog from the car and presto!, you're ready for a walk or a quick bathroom break.
No products found.
A universal seat belt attachment and strength-tested hardware and meeting all federal safety standards, the Ruffwear Load Up Harness is designed specifically for car travel
With padding, three points of attachment, non-choking comfort and its multi-use as a restraint and a walking harness, these products have a lot going for them in the way of safety for your fur baby when it's time to hit the highway.
However, some of these are not ideal for the smallest breeds, such as Chihuahuas or Pomeranians. And they are quite restrictive, so your dog won't be able to move around too much; some dogs simply won't be agreeable to it. It has been reported by some owners that dogs become tangled in the straps when they do move around too much. If your dog is the excitable type and gets fidgety or restless during car rides, a harness might not be your first choice.
If you do go that route, be sure to release them from the harness if you're leaving them in the car while you run into the store or bank. That way, they won't become tangled and possibly harmed while unsupervised. Of course, NEVER leave your dog in a hot car. Ever.
Crates
A secured travel crate is a great way to transport any breed. If you have an SUV or similar vehicle, then a crate could be a good option. Some brands, like the Arf Pets Soft Crate Kennel and the Noz2Noz Soft-Krater, are made from soft materials, so there's a reduced chance of injury from your pet being thrown into the sides of the crate in the event of an accident. The former can handle up to medium-sized dogs, while the latter is made for breeds up to 100 pounds.
Some dog travel crates are made of durable plastic or metal; these are sturdy and keep your dog from being thrown around inside the vehicle in case of an accident, but they might be harmed if thrown against the sides of these types of crates.

Ask your dealer or mechanic if the back of your specific vehicle is a crumple zone; in many vehicles, crumple zones are located at the front and rear, making the cargo area of your SUV or minivan a potentially hazardous location for your dog when traveling
One thing to keep in mind; if the back of your vehicle is a crumple zone, then transporting your doggie in a crate set up in the rear of your vehicle may not be the best idea. Smaller and medium-sized crates can be set up in the back seat, so that's the way to go if possible.
Barriers
While it's important to keep your pets safe should you have an accident, one of the best pet safety products to help avoid distractions that could lead to an accident is the pet barrier.
These heavy-duty mesh barriers can be stretched between the front seats to prevent dogs from jumping into the front during a car ride. They're also great for stopping your dog from being throw into the dashboard or windshield should you need to brake suddenly. Some even come with pockets so you can easily carry pet supplies and toys.
Lightweight, mesh dog car barriers are great for optimal air flow and keeping your dog from being an unwanted visitor in the front seat; some like the High Road Dog Car Barrier have padding over the steel frame for added safety
Some barriers are made to keep dogs in the cargo area of an SUV and out of the back seat. These are great for large breed dogs, such as Akitas or Mastiffs, who are more comfortably transported in cargo areas.
Other Options
Hammocks aren't just for relaxing in after mowing the lawn or taking a nap: they're also available as seat protectors and travel safety devices for your dog! These car seat covers not only protect your seats, they're also non-slip to keep your dog in one place when you brake. These covers have flaps that go over the back door panels and backs of the front seats to provide cushioning as well. Seatbelt openings allow you to use other types of restraints as well.
A zip line is effective for those who wish to restrain their dogs but allow them more freedom of movement. The Kurgo Automobile Zip Line allows a harness to be attached to a nylon line stretched  between the overhead handles or any two secure points in the back seat or cargo area. For really excitable dogs, tangling could be an issue.
The Kurgo zip line dog car restraint comes with everything you need: leash, tether and harness; constructed with durable nylon webbing
Tangle-free tethers like the one offered by Bushwhacker attaches to the rear headrests; by mounting above the dog, tangling is prevented. This product also allows for more movement from side to side so your dog doesn't feel so restricted. This is great for both larger and smaller dogs and has been particularly well-reviewed by consumers.
So there you have it. Lots of solutions out there to choose from. When it comes time to pick what's best for you, remember to consider your dog's size and temperament. Once you find what works best for your pet, it should be a smooth ride from here on out.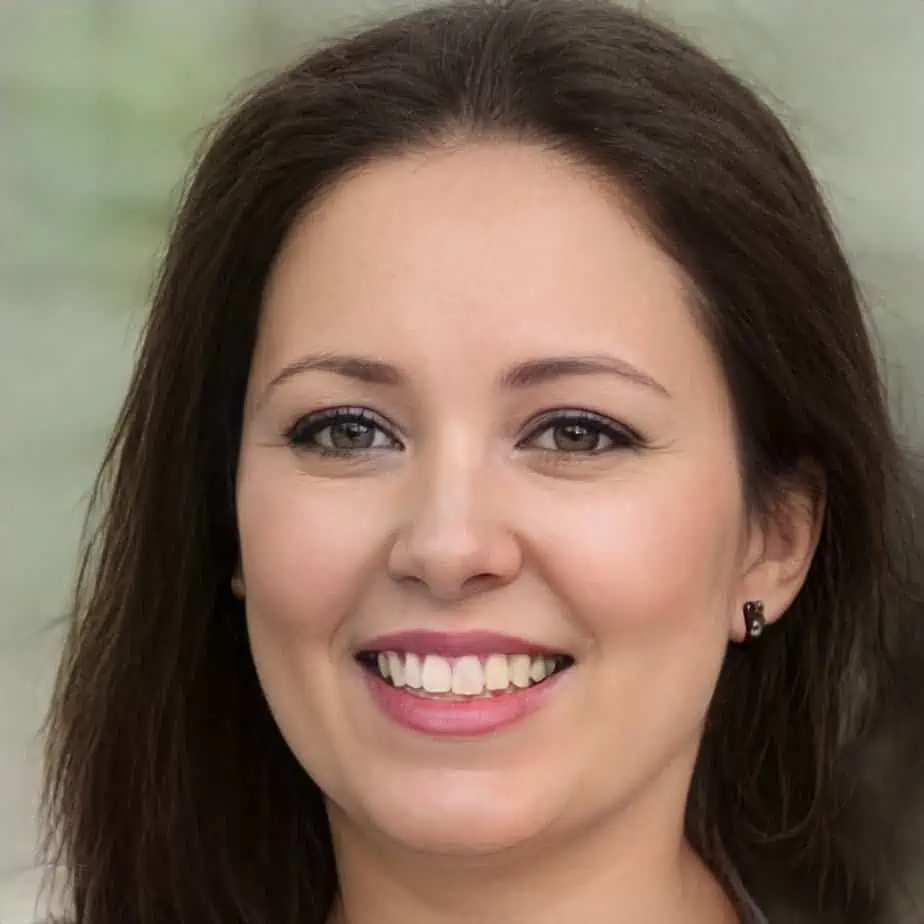 Jen Jones is a professional dog trainer and behavior specialist with more than 25 years of experience. As the founder of 'Your Dog Advisor' and the 'Canine Connection' rehabilitation center, she applies a holistic, empathetic approach, aiming to address root causes rather than merely treating symptoms.
Well known for her intuitive and compassionate approach, Jen adopts scientifically-proven, reward-based methods, encouraging positive reinforcement over punishment. Jen specializes in obedience training, behavior modification, and puppy socialization. Her innovative methods, particularly in addressing anxiety and aggression issues, have been widely recognized. Jen has worked with many of the world's leading dog behaviorists and in her free time volunteers with local animal shelters and rescue groups.