You just brought home your dog. The beginning has started, and obviously one of the top things you better be ready to prepare is: what kind of food is my dog going to eat?
While walking into your local pet store can be overwhelming, there is no need to fear with all of the options that will be in front of you.
Overthinking the dog food options is common, and I am here to teach you a little bit about the most affordable dog food brands, while giving you the feedback and reviews you need in order to find the perfect dog food for your canine.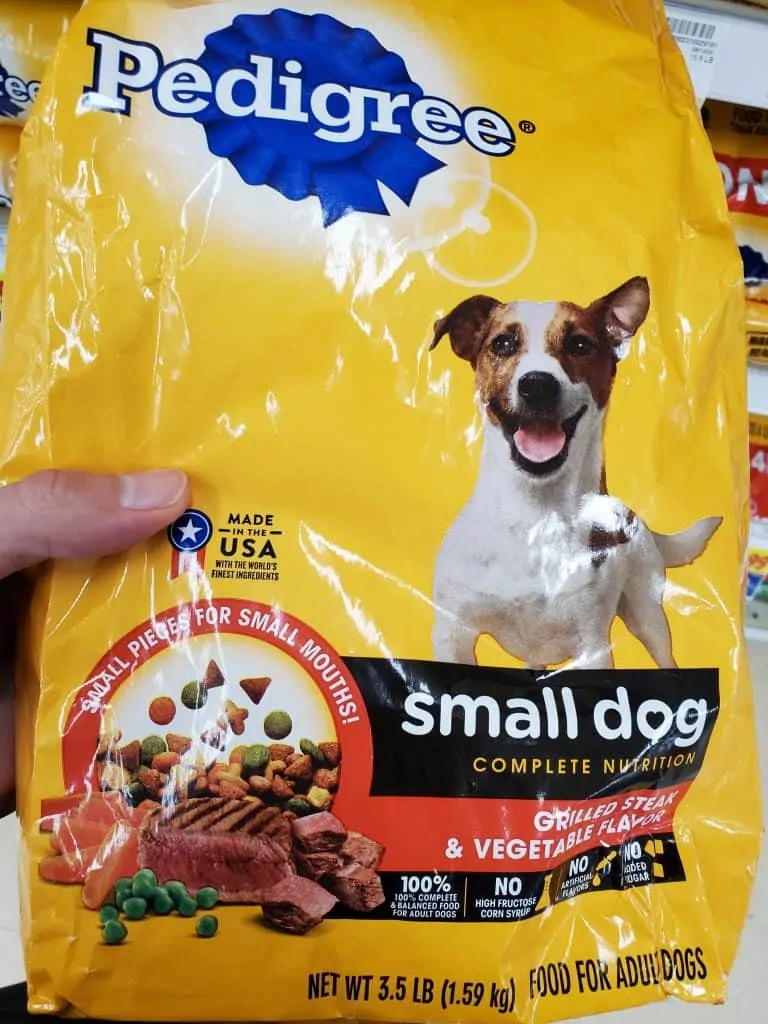 Pedigree is affordable and a popular brand
Cheap Vs Organic Vs Homemade
I personally think this is on the mind of a lot of new/existing dog owners. Am I getting the best quality and brand of dog food for my puppy?
While some swear by the organic, and others vouch to just get whatever is on sale, there are other options and things to think about when deciding on your dog food:
Organic: While most bags of organic dog food is usually around 20% more in price, consumers swear by the food because of the less "processed" ingredients within the organic option.
Homemade: On paper, this looks like the easiest and cheapest way to ensure what goes into your dog is perfect. However, after deep research, homemade food actually ends up making a lot less per recipe, and is very time consuming. Still, if you want to know what is going into your dog, and thus also knowing it will not be processed, this could be an option for you.
Basic, known brand dog food: The most common dog food option, and is what my family has stuck with from day one for both of our dogs. Our brand dog food that we order monthly gets very good reviews online, and is affordable.
Based on a few vets I have discussed this with, organic vs standard dog food overall is not worth the price markup in their minds. Obviously, making homemade dog food is the best option according to our local vets, but they stress not to worry about going for the "higher priced" foods just because it states "organic on the bag.
Best Affordable Dog food Brands
Purina One Smartblend Chicken and Rice (Variety of flavors)
This is the dog food that is on the top of our list in our home. Our first dog has been eating it for five years, and our second dog has been eating the food for close to two years.
The best qualities of this food are:
Affordable: As you can see when searching online, a large bag of this food is very well priced, and will last your dog most of the month(depending how much they eat.)
Quality: Overall, the quality is pretty good. While there are a few ingredients in the food that may make owners frown, many of the ingredients are still good quality, and nothing to worry about.
Availability: This food is pretty much everywhere. Local grocery stores, pet stores and online availability make this an easy, affordable dog brand to feed your dog.
The item comes in different sizes ranging from an eight pound bag up to a 40 pound bag, all at a very good price for food.
The only real negative comments on this food is that sometimes what appears to be a bad "batch" shipped to customers from time to time. While this is a problem, it appears these comments were from more than two years ago, and it may have been a bad batch within that time frame.
Sale
Another brand that is at the top of the list for sales to consumers. There are good features with this food option, including:
Real, quality ingredients: This product comes with real meat, and has high quality protein within the ingredients.
High in antioxidants and vitamins: A recipe that is high in nutrition, and supports a healthy immune system for your dog.
Affordable: The reason for this article. With three different sizes, you are sure to find the quantity you need for your dog at a good rate.
This dog food ranges in sizes as well, where you can find a bag coming in at six pounds, 15 pounds and 30 pounds. They are reasonable when it comes to pricing, and they will not empty your pockets.
The only real complaints about this product is that the bags of food ordered off the website Amazon seem to be different then those sold in stores. Beware! The Amazon product may have had a bad batch, so if you are looking to stick with this brand, go to your local store to pick it up.
Purina One Beneful Adult Dog Food
A second option produced through Purina. This item provides a lot of good benefits, including:
Natural Formula: An all natural formula, it includes vitamins and minerals.
Real ingredients: Real chicken and real beef are the top ingredients in this formula.
Reasonable price: A large sized bag is very well priced, and can be great for your puppy.
With a variety of weight choices for your food, you are bound to find the right size bag for your dog.
The negative feedback on this product is that once again, the product ordered through Amazon seems to have expired issues and could be dangerous to your dog. Once again, stick with the in store brand for this product!
Pedigree Adult Complete Nutrition Grilled Steak & Vegetable Flavor Dry Dog Food
Another very popular brand amongst dog owners, Pedigree comes in at a very reasonable price. Along with a great price on this food, a few features that are also nice are:
A Great flavor: Dog food flavor that not only tastes good, but has antioxidants, vitamins and minerals in it as well. With all of these ingredients, your dog is bound to have a healthy lifestyle.
Nutrition: A good nutrition balance of Omega-6 fatty acid, which is good for your dogs skin and fur.
Healthy digestion: With a good balance of whole grains and fiber, your dog shouldn't have any stomach issues with this food.
This food item really has a great variety of sizes and weight for your dog, and can help you decide just how much is enough for your dog in a given month.
The only real negative reviews on this product are that sometimes when shipped, the package seems to be tampered with, and some consumers frown towards the fact there seems to be red dye as one of the ingredients.
IAMS PROACTIVE HEALTH Adult Dry Dog Food, Lamb
A popular dog food brand amongst grocery shoppers, this item gets overall good reviews, and has a variety of good features, including:
Real ingredients: The first ingredient is real lamb, and will help promote a healthy skin and coat with fatty acids in the dog food.
Good Digestion ingredients: Your dog will sure to have a strong muscle and digestive system with the protein, fiber and probiotics in this dog food.
Vet Recommended: Vets recommend IAMS, as they have studied that the ingredients are beneficial to your dog.
The only negative reviews with this item are that for sensitive stomachs, this may not be the product best fitted for your dog. Some dogs get sick and have gas problems after eating.

Purina has a variety of affordable dog food
Overall
With so many dog food choices on the market, there is bound to be a dog food that best fits your needs. Our family has always preferred the Purina One Smartblend brand, and we have yet to have any problems with it so far. Others may prefer Blue Buffalo, but no matter what food you choose, I hope I gave you some affordable options for dog food.
What other dog food brands do you recommend? Feel free to comment below.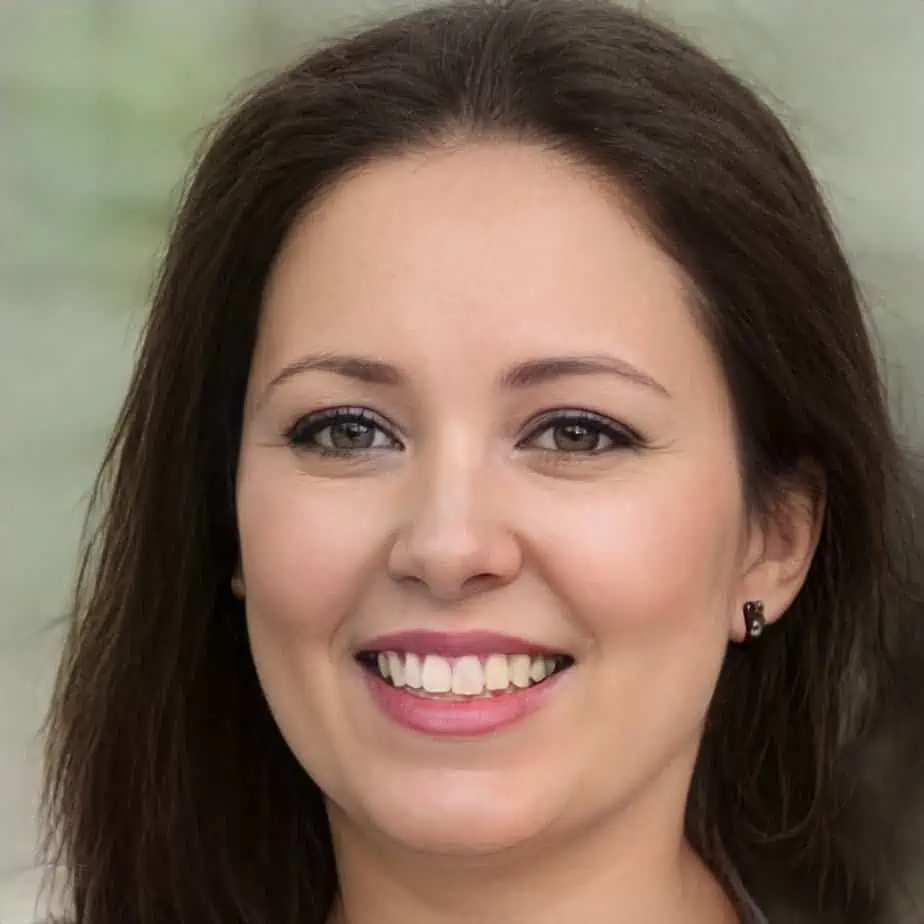 Jen Jones is a professional dog trainer and behavior specialist with more than 25 years of experience. As the founder of 'Your Dog Advisor' and the 'Canine Connection' rehabilitation center, she applies a holistic, empathetic approach, aiming to address root causes rather than merely treating symptoms.
Well known for her intuitive and compassionate approach, Jen adopts scientifically-proven, reward-based methods, encouraging positive reinforcement over punishment. Jen specializes in obedience training, behavior modification, and puppy socialization. Her innovative methods, particularly in addressing anxiety and aggression issues, have been widely recognized. Jen has worked with many of the world's leading dog behaviorists and in her free time volunteers with local animal shelters and rescue groups.