The Tetons, near Jackson, Wyoming and Grand Teton National Park, are one of the most photographed mountain ranges in Wyoming.
Wyoming may have the smallest population of people of all the states in America, but it's a place big on opportunities for having fun! So, get ready to hit the road for a visit to America's 44th state!
Known for ranching and outdoor recreation, Wyoming is also home for energy development and protected national parks. History abounds as well. For example, did you know that Pony Express riders delivering mail from Sacramento, California to St. Joseph, Missouri during the early 1860s galloped across Wyoming? Or that nearly 500,000 people passed through the state during the 1800s on their way to fertile land in Oregon and gold fields in California? Still today, ruts from wagon wheels can be seen and historic pony relay stations still stand.
You and your canine traveling companion can enjoy varied activities in Wyoming. Here are 10 adventures you and your dog might like to explore together:
History and Nature

Geysers can be found throughout Yellowstone National Park.
    Visit National Parks, Monuments, and Forests – Wyoming is home for the nation's first national park (Yellowstone), first national monument (Devil's Tower), and first national forest (Shoshone). Each of these unique natural places abounds in outdoor activities. Camping, fishing, hiking, picnicking, mountain biking, horseback riding, nature photography, historic sites, and more can be found within these three – and many other – national entities. Your four-footed traveling companion may have restrictions at some national parks and monuments (for example, pets are not allowed on backcountry hiking trails in Yellowstone and Grand Teton national parks); therefore, visit the national parks' website to learn about rules and guidelines for pets visiting these entities. You will also find information about the national historic trails at the National Park Service's website.
    Travel the Trails. The Oregon, Mormon, California and Pony Express national historic trails pass from east to west through Wyoming. During the 1800s, pioneers in search of new opportunities, whether in land, gold, or faith, crossed the prairies and mountains of what was then known as Indian land. Only a few army forts, such as Fort Laramie, Fort Caspar, and Fort Bridger, existed; these served as rest stops for travelers weary from the hundreds of miles of travel by wagon, horse, handcart, or foot. Pony riders pounded the ground astride their sturdy steeds, traversing Wyoming's landscape with stops at waystations, places to eat and change horses. Many of these historic sites are still visible and some are open to the public for visitation. The National Park Service and the Bureau of Land Management oversee the trails. A stop at the National Historic Trails Center in Casper, operated by the Bureau of Land Management in partnership with a non-profit foundation, will add to your education about this time-period in American history. Pets are not allowed inside the center, but several boarding facilities and pet sitters can be found in and around the community.

A moon rises over Split Rock, one of many natural sites along the national historic trails which travel through Wyoming.
Animal Sanctuaries & Shelters

Yurts are available for overnight accommodations by those who visit Kindness Ranch in eastern Wyoming. Your pets are welcome to stay with you.
    Learn about, Volunteer at, and/or Stay at Kindness Ranch. This sanctuary for former research animals is located near two of the most famous parts of the historic trails system: Fort Laramie and the Oregon Trail Ruts State Historic Site. Since 2007, Kindness Ranch has provided a home for and helped adopt thousands of dogs, cats, horses, sheep, cows, pigs, and other companion and livestock animals on which medical, agricultural, and other forms of research studies were conducted. Yurts are available for overnight guests and tours of the sanctuary provided to visitors. With Glendo Lake and Guernsey State Park located nearby, RVers and other campers can find places to stay as well. Pets are welcome at Kindness Ranch, whether a person is taking a tour or staying in one of the on-site accommodations. Volunteers are welcome either for short or long-term projects, and of course, many of the animals are available for adoption – perhaps you and your furry traveling companion will meet a new four-footed friend to take home! Other rescues can be found throughout Wyoming, including Black Dog Animal Rescue in Cheyenne, Wyoming Basset Hound Rescue based in Cody, Herding Rescue Dogs of Wyoming located in Sheridan, and Wyoming Dachshund & Corgi Rescue in Wheatland.

You and your dog can visit and stay at Kindness Ranch — you may find another furry friend to adopt while you're there!
Outdoor Activities

Steams like this one in the Bighorn National Forest bring delight and challenge to people who fish in Wyoming.
    Fish Blue Ribbon Waters. Wyoming is home to 4,200 lakes/reservoirs and 27,000 miles of rivers and streams. These waters are filled with a variety of swimmers with fins, including rainbow trout, brown trout, arctic grayling, bass, and many other species.  Wyoming is known for its blue-ribbon waters, such as the North Platte River which flows through the central town of Casper and spills into Glendo Reservoir, the Green River of southwestern Wyoming, and the North Fork of the Shoshone River near the northwestern community of Cody. How relaxing and refreshing it is to stand in or beside a waterway with your furry friend, soaking up nature's splendor. Whether you fly-fish or rod-fish, there's a Wyoming waterway waiting for you.
    Go Boating on a Lake or Reservoir. The plethora of lakes and reservoirs in Wyoming makes boating opportunities plentiful. No matter where you travel in the state, you are bound to come across a large lake. For example, Buffalo Bill Reservoir resides outside of Cody along the highway to Yellowstone National Park; Boysen Reservoir is located in central Wyoming on the road to Thermopolis; Pathfinder Reservoir is found southwest of Casper; and Flaming Gorge is found in the southwestern part of the state near Green River. Lakes abound within Grand Teton and Yellowstone National Parks and include Jenny Lake and Yellowstone Lake. Whether you canoe or powerboat, you and your pup will discover the natural beauty of these lakes and their surrounding areas.

You and your dog can enjoy exploring the wilderness and forest areas of Wyoming.
    Hike and Backpack in a Wilderness or Wilderness Study Area. If you enjoy hiking or camping in the backcountry, you can find solitude in Wyoming's 15 designated wilderness areas and 45 wilderness study areas. These federal lands are managed by the U.S. Forest Service or the national Bureau of Land Management and are off-limits to motorized vehicles and energy extraction. From mountain landscapes to desert environments, breath-taking scenery abounds for hikers and backpackers. Make sure you take plenty of water for you and your furry friend when traveling these backcountry areas, for though waters may look pristine, the microscopic giardia parasite can ruin your trip with stomach upset and diarrhea. You may also want to carry bear spray, for grizzly and black bears often live in these areas. Keep your furry trail companion close – bears, moose, elk, mountain lion, and other creatures pose a danger to both humans and pets – and follow regulations regarding food storage and preparation and disposal of garbage; such information is posted at trail heads. You want to ensure a delightful outing and following trail and camp guidelines will help accomplish that goal.
Native Culture

Bison are being restored to Native American reservations, including the Wind River Reservation in Wyoming.
    Visit a Native American Reservation. Two tribes, the Eastern Shoshone and the Northern Arapaho, share the one Native American Reservation in Wyoming. The approximately two million acre Wind River Reservation is located in central Wyoming near Lander and Riverton. It includes the communities of Ethete, Fort Washakie, and Arapahoe as well as other small towns and surrounding farms and ranches. You will find shops with Native-created products, cultural events, missions, and casinos on the reservation. You also may be able to attend a pow-wow. These cultural events include dancing and games. Respect is called for at pow-wows, which are free to the public. Bring a lawn chair or blanket and enjoy these beautiful festivals with your canine companion (ensure s/he is on a leash and not disruptive to the dancers or other people in the audience). Wildlife observation opportunities are prevalent, including for large mammals such as elk, bighorn sheep, and bison. There is also a wild horse sanctuary on the reservation, providing a deeper look into the culture of and relationship between Native Americans and horses.
    Observe and Learn About Bison. While driving through the Wind River Reservation, or along Highway 20-26 to Dubois, Wyoming, you may see a small herd of bison. The Eastern Shoshone Tribe began a bison restoration project in partnership with the National Wildlife Federation and other organizations to bring the large mammals back to an area they once inhabited. For centuries, native tribes in American revered and depended upon the millions of bison which once roamed the plains of the western U.S. However, by the end of the 19th century, only a handful of the once-never-ending herds remained. Tribes in Montana, Wyoming, and other states are now restoring the creatures to lands on which Native Americans reside, teaching new generations the importance of the bison to native culture and to the landscape. Additionally, bison may be seen on some Wyoming ranches, including the Terry Bison Ranch south of Cheyenne where one can also find camping opportunities and a restaurant, where dogs are welcome.
Wildlife Watching

Herds of wild horses can be viewed, as well as other wildlife species, throughout Wyoming.
    See Wild Horses and Other Animals. Wildlife watching opportunities abound in Wyoming. From the national parks to forests, from eastern plains to the Red Desert of southwestern Wyoming, species such as elk, moose, swans, otters, pronghorn, bald and golden eagles, and many other animals can often be seen. Additionally, herds of wild horses can be observed along Highway 287 in the south-central part of Wyoming, from Muddy Gap to Lander. Even driving Interstate 80 along the southern portion of the state can often produce opportunities to view groups of wild horses. Additionally, there are northern herds near Worland and Lovell. These animals are managed by the federal Bureau of Land Management as the horses range on such federally managed properties. There are 16 herd management areas in Wyoming each herd has primary coat colors, including chestnut, bay, paint/pinto, and blue roan. The heritage of these animals can be traced to Spanish steeds, especially those known as the Pryor Mountain Wild Horses, located near Lovell. A trip to the Pryor Mountain Wild Mustang Center in Lovell will not only educate you on this special group of wild horses, but staff can also help guide you to areas where you may see the horses in their wild habitat, which includes land along Highway 37 into Montana, a great road trip for you and your canine companion. Caution: if you see wild horses, do not approach any closer than 100 feet.
Eat, Drink & Be Merry!
Eat a Bite, Drink a Brew. Throughout Wyoming, there are brewpubs and restaurants which allow dogs, including Accomplice Beer Company in Cheyenne, D.O.G. in Jackson, and Ten Sleep Saloon and Restaurant in Ten Sleep. Coffeehouses such as Cowboy Coffee Company in Jackson and Night Heron Books & Coffee in Laramie also welcome canine companions. Whether you're looking for something to eat, ice cream to savor, or beer, coffee or something else to drink, you and your pup will find several options throughout Wyoming.

Be sure to pack plenty of water for you and your dog during a road trip and bring water on hikes and camping trips no matter what state you visit.
Hit the Trail!
Wyoming's human population and communities may be small (there are less than 500,000 people in the entire state!), however, there's a plethora of opportunities for activities, nature viewing, and other pursuits to enjoy, including time at off-leash dog parks. Many places to stay and to eat also allow dogs. So, pack up the car and head to Wyoming, just like pioneers and settlers of days gone by!

You and your pup can enjoy Wyoming's many natural adventures as well as the communities found in America's 44th state!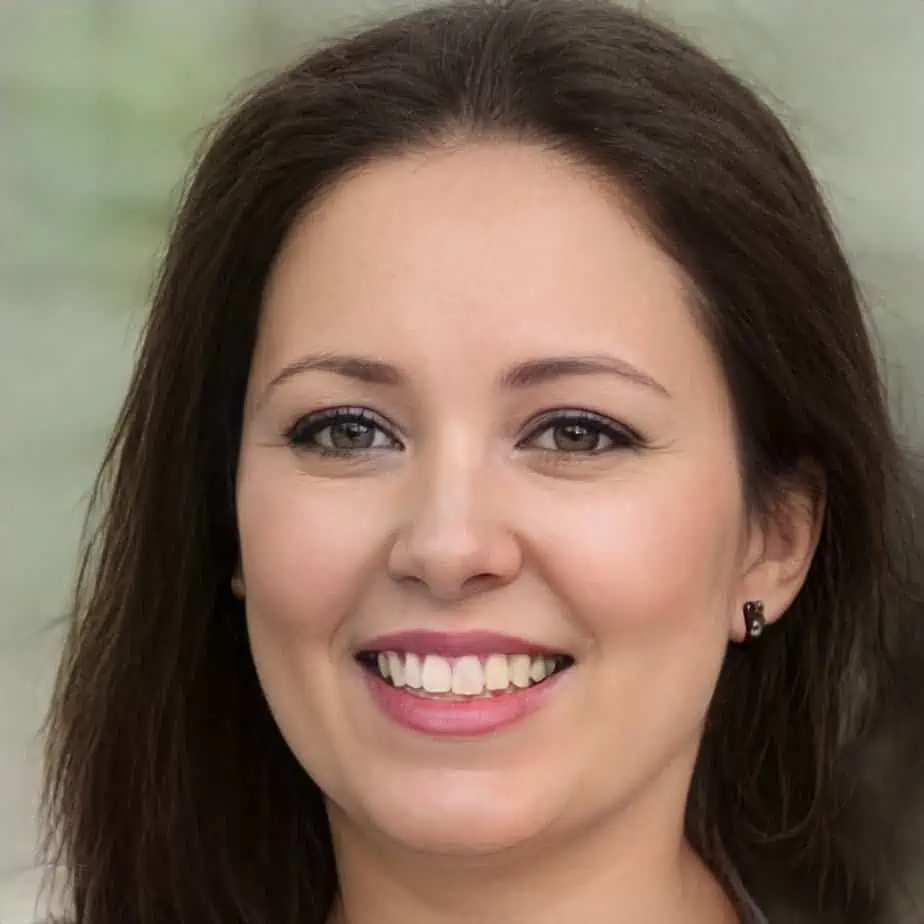 Jen Jones is a professional dog trainer and behavior specialist with more than 25 years of experience. As the founder of 'Your Dog Advisor' and the 'Canine Connection' rehabilitation center, she applies a holistic, empathetic approach, aiming to address root causes rather than merely treating symptoms.
Well known for her intuitive and compassionate approach, Jen adopts scientifically-proven, reward-based methods, encouraging positive reinforcement over punishment. Jen specializes in obedience training, behavior modification, and puppy socialization. Her innovative methods, particularly in addressing anxiety and aggression issues, have been widely recognized. Jen has worked with many of the world's leading dog behaviorists and in her free time volunteers with local animal shelters and rescue groups.