Colorado, its capital, Denver, and the city of Colorado Springs rank high in pet-friendliness. Unleashed dog parks abound, greenways offer delightful walking paths, and your furry friend is welcome in many human-occupied areas.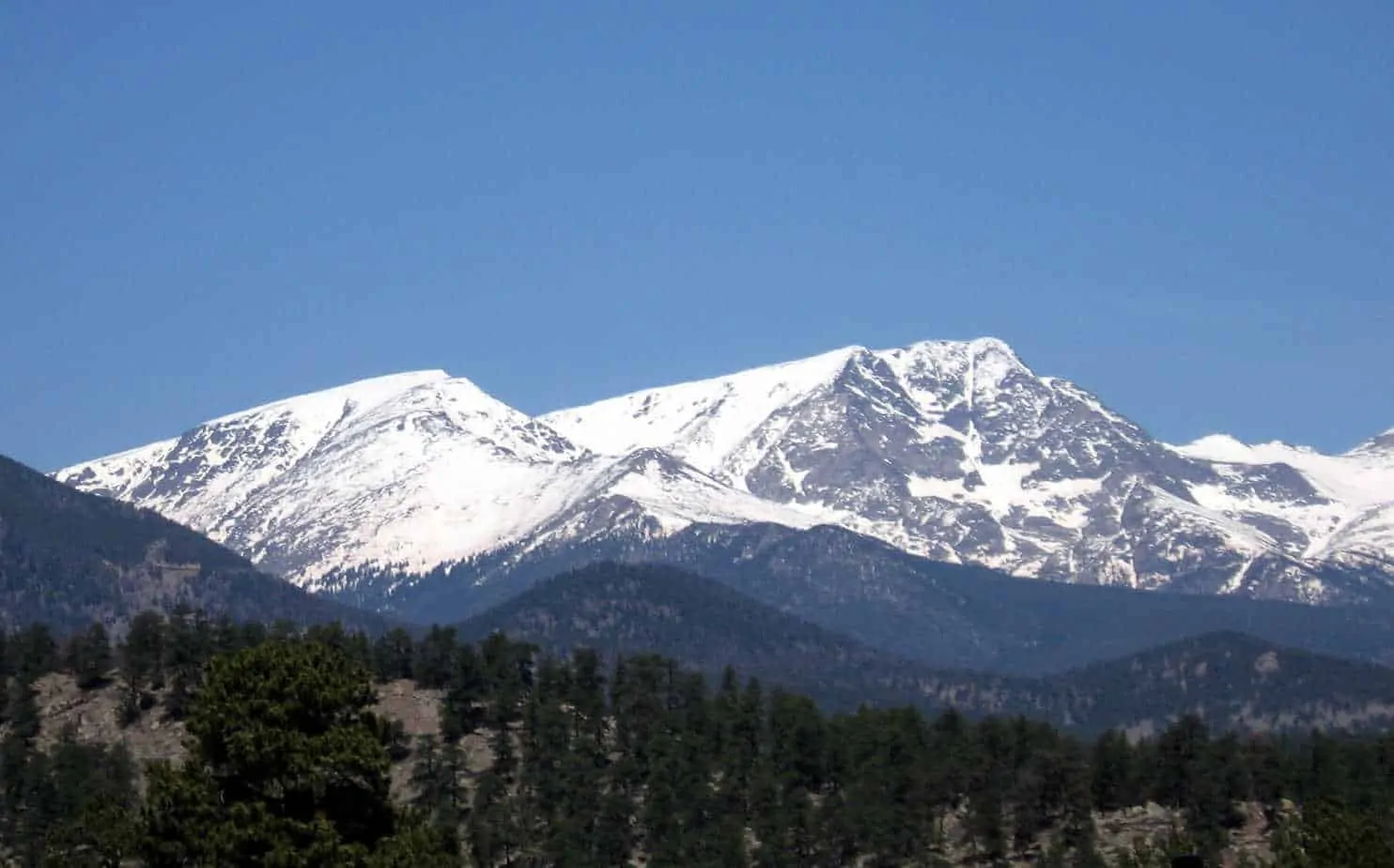 The Rocky Mountains offer a scenic backdrop to much of Colorado and provide a variety of activities for people and their pets to enjoy. 
A large, annual Pet Expo takes place in Denver during August, and a smaller one happens in June in Boulder. With the majestic Rocky Mountains as a backdrop, you and your furry companion will find many adventures in this colorful oasis, as well as in towns hosting pet-friendly accommodations and restaurants.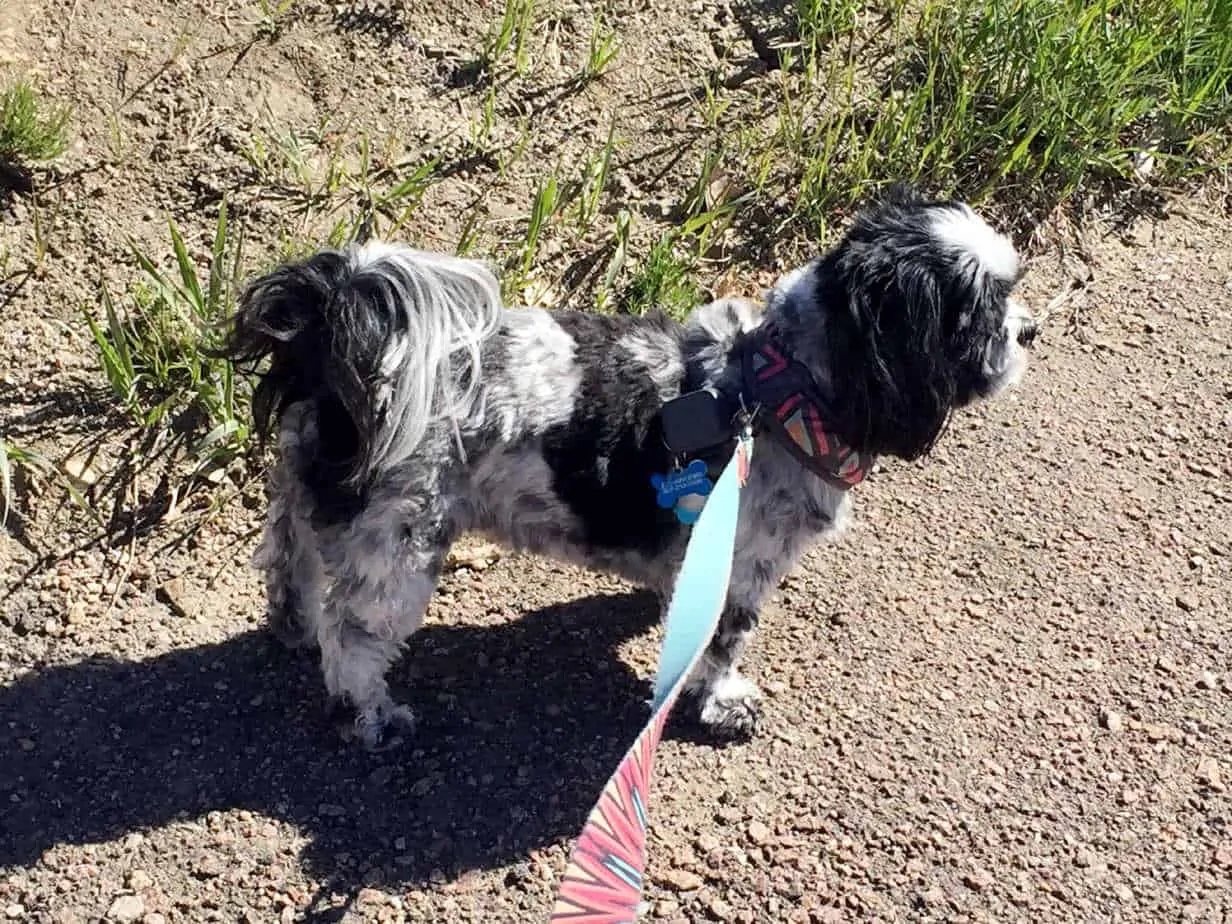 Walking paths in many Colorado communities welcome leashed pets, providing exercise for both humans and their furry friends.
Below are 25 places and spaces in Colorado that are dog-friendly.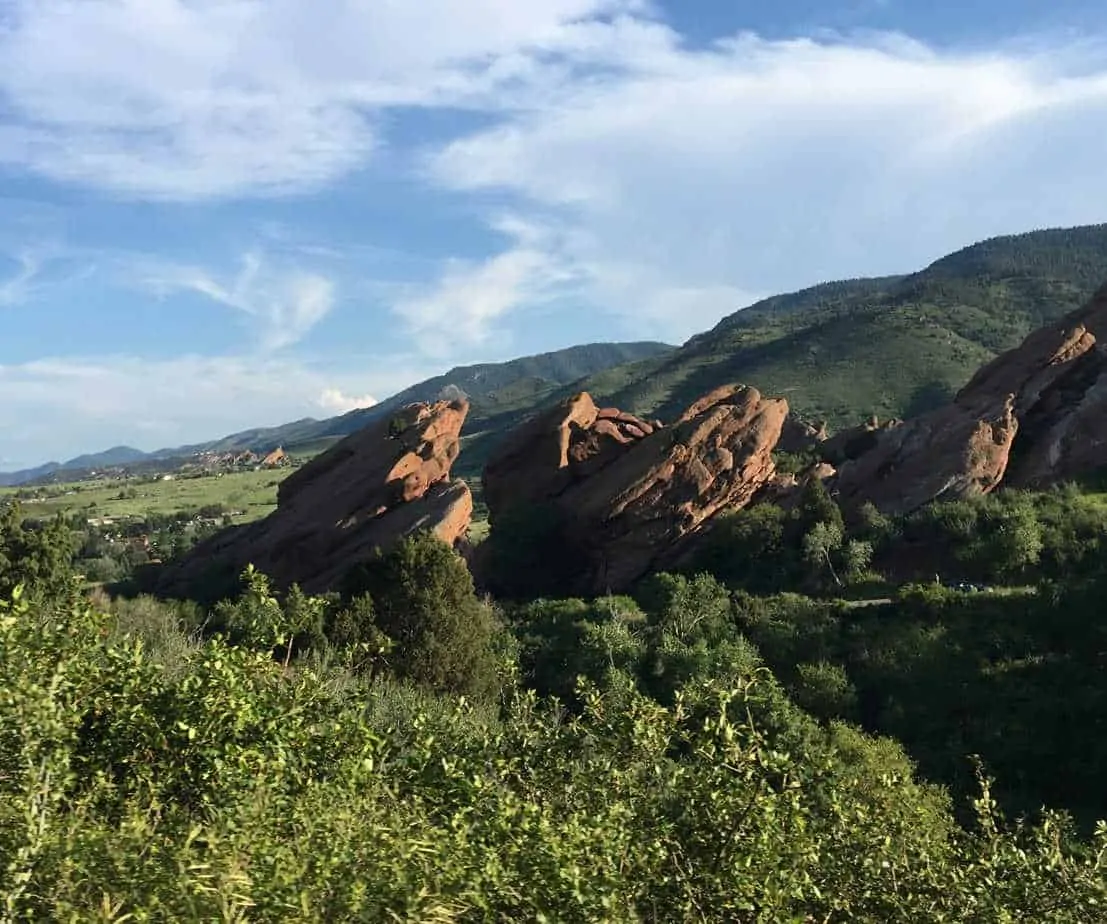 The Red Rocks Amphitheatre offers spectacular scenery, and though pets are not allowed on-site, many of the nearby communities and establishments are pet friendly. 
Eating Establishments
Vivacious eaters and those with a gourmet palate will find an eclectic array of dining establishments throughout Colorado. Many welcome pets. Here are just a few:
Near the spectacular Red Rocks Amphitheatre west of Denver, you'll find the small town of Morrison. The Cow Eatery welcomes dogs on the heated patio year-round.
A unique dining experience awaits you at The Airplane Restaurant in Colorado Springs. Dine inside a fully intact Boeing KC-97 tanker that was built in 1953. Established as a restaurant in 2002, you can dine with your pup on the patio.
The Heart of Jerusalem Café offers authentic Middle Eastern cuisine in Manitou Springs, a community famous for its natural hot springs. A second restaurant location can be found in Colorado Springs; both are pet-friendly.
The Cyprus Café in beautiful Durango uses farm-to-table ingredients in its Mediterranean-style food. The restaurant is in a Victorian-style home, and dogs are welcome on the patio during the summer months.
Denver offers a plethora of eateries that are pet-friendly. For those who enjoy a distinctive breakfast, Lucile's Creole Café provides Beignets, the State Doughnut of Louisiana, and a patio for your furry friend. Not a bad way to start your day — Beignets with Benji! Lucile's can be found in other Colorado communities, including Boulder and Fort Collins.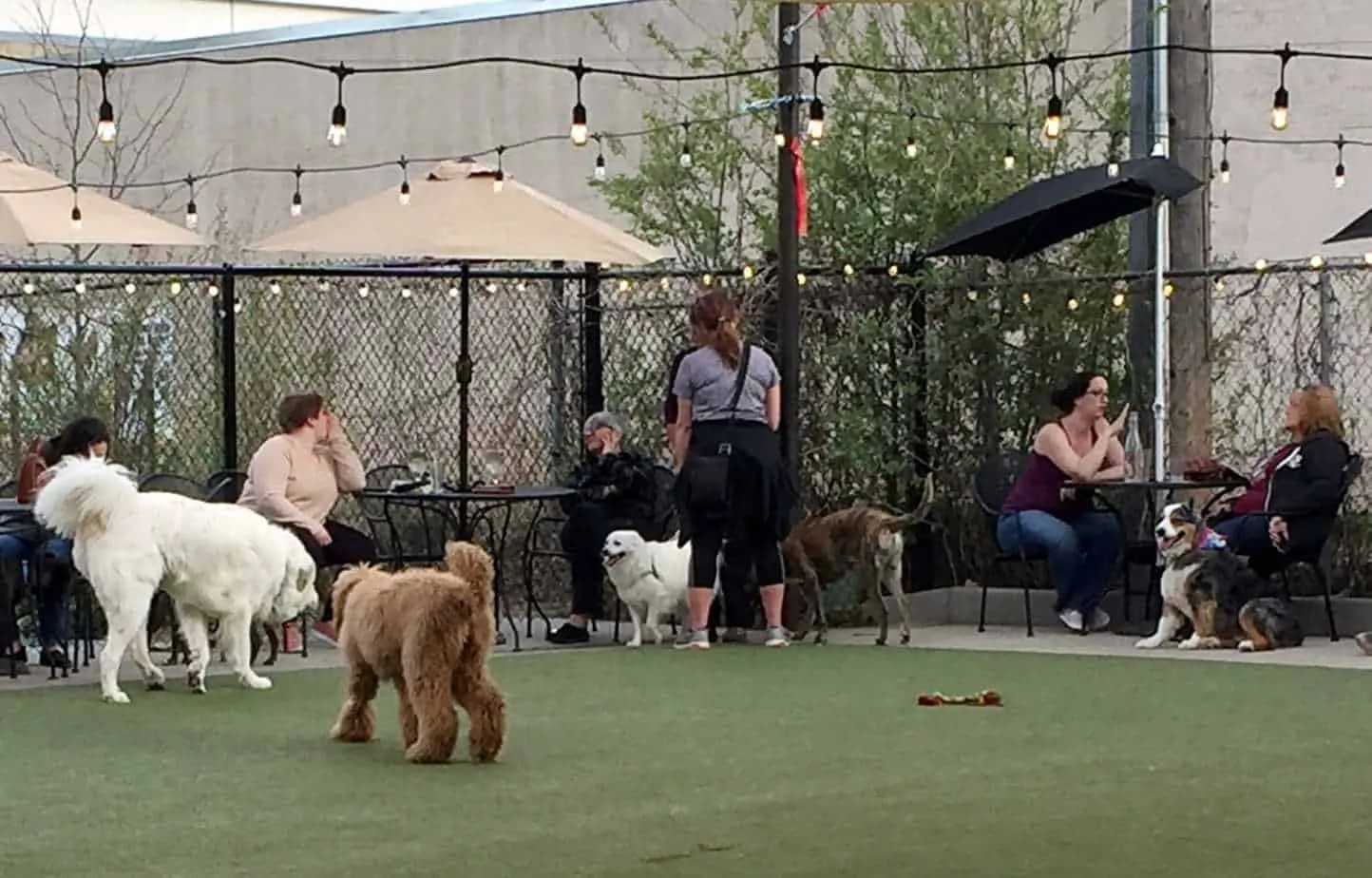 Pub Dog in Colorado Springs welcomes canines inside and outside the building. An outdoor play area allows dogs to interact with toys and each other while their human companions commune nearby at bistro-style tables. 
Breweries
Colorado abounds with breweries, and many of them are dog-friendly. Some welcome dogs into their establishments while others allow them on patios only. Here's a short list of some of the popular, canine-welcoming establishments:
Colorado Springs' Pub Dog allows pups inside and outside the building. Servers do not interact with the dogs, thereby meeting state health standards; instead, patrons order food from the counter. An outdoor, fenced, off-leash dog park next to the pub permits canines to interact with one another and play with toys, while their humans commune with each other – and the dogs – nearby on the patio.
Denver's Watering Bowl also provides a fully fenced dog park attached to the bar. The establishment offers two patios where your furry friend can hang out while you enjoy the brews, food, and special events.
The family at 4 Noses Brewery in Broomfield, north of Denver, have furry family members of their own, and therefore, welcome yours both inside and outside the building.
Fort Collins' New Belgium welcomes leashed dogs in the tasting room but not on tours.
The Boulder Beer Company in hip-town Boulder is known as Colorado's first craft brewery. Established in 1979, the patio is dog-friendly and even has its own puppy entrance.
The ski community of Steamboat Springs not only provides excellent downhill slopes, but is home to Storm Peak Brewing Company. This pub provides a variety of craft beers for humans and water bowls for visiting canines.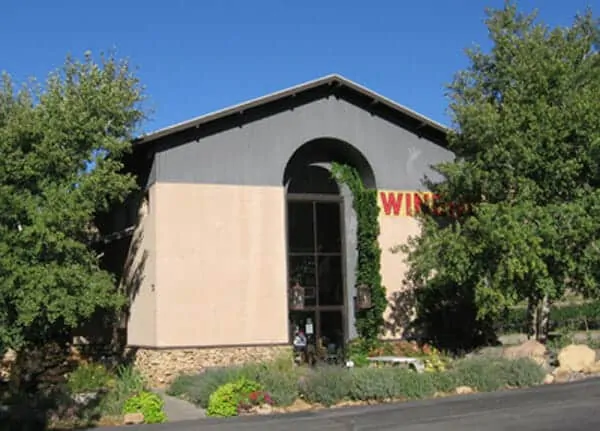 Colorado is fast becoming a state noted for its wineries, especially on the western side of the state near the towns of Palisade and Grand Junction. 
Wineries & Wine Bars
Colorado's climate, especially the western slope near Grand Junction, is conducive for grape-growing. Several wineries have sprung up in the area, making for great stops (or a vacation!) to tour the facilities and taste the products. Some establishments, including wine bars, welcome furry friends; a few are listed below:
Colorado Cellars, is a family-owned and the first original winery created in the state. GoPetFriendly lists this Palisade establishment as a top winery to visit with your dog.
Carlson Vineyards, also located near Palisade, is known for winning awards and is noted for its Riesling as well as being pet-friendly.
Dogs and the Roaring '20s are the theme at Bigsby's Folly, a neighborhood craft wine bar in Denver. The establishment features two dog-friendly patios.
Corks Wine Store, also in Denver, provides treats for your dog when the two of you walk into the store. The business is noted among the top 15 dog-friendly places in the city.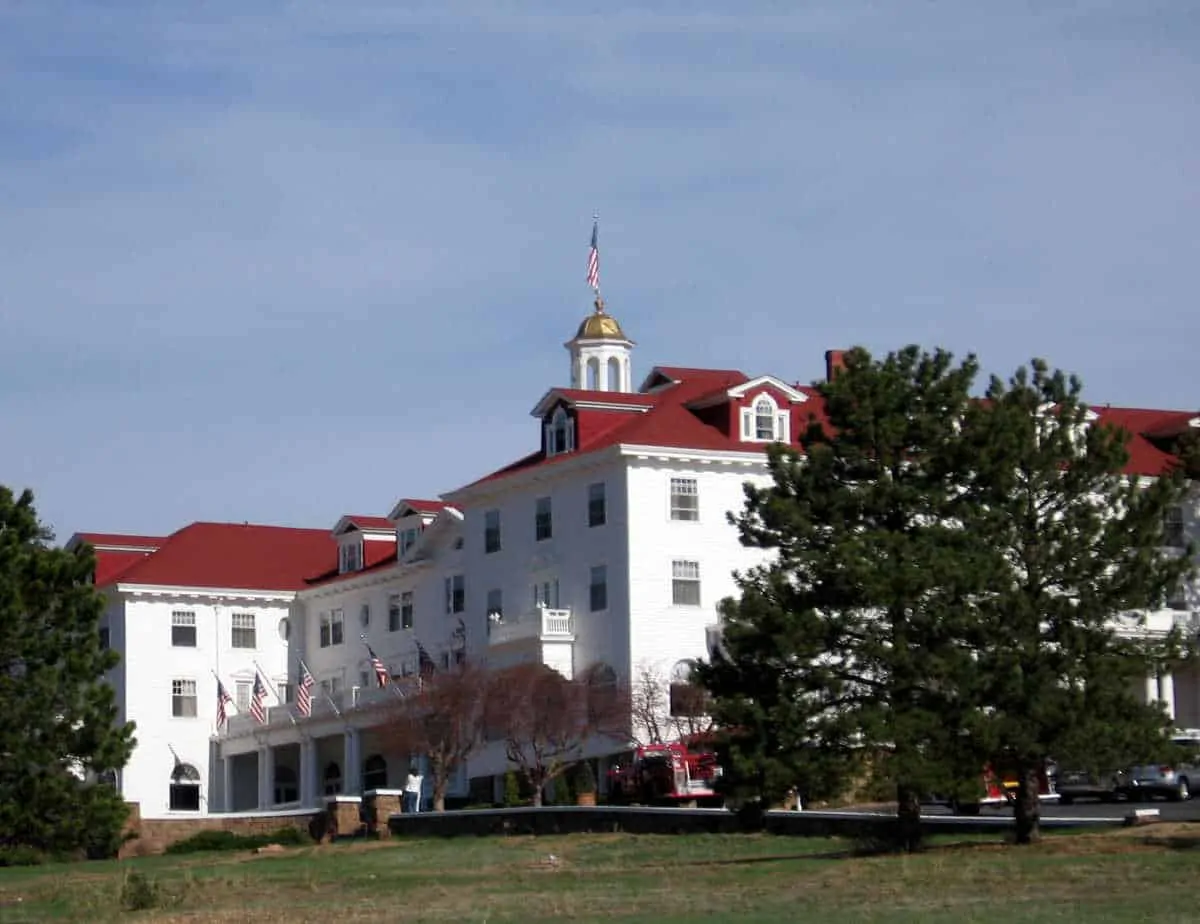 The historic Stanley Hotel, located in Estes Park next to Rocky Mountain National Park, offers pet-friendly rooms, as do many hotels and other accommodations in Colorado. 
Accommodations
From historic to modern, rustic to elegant, Colorado boasts an array of accommodations to meet every traveler's needs, including people traveling with their pets.
The grand Stanley Hotel in Estes Park, which opened in 1909, offers rooms for people traveling with pets. Animals must be 50 pounds or less, and an additional fee is charged. In addition to visiting nearby majestic Rocky Mountain National Park, many activities from music to hiking can be found in the mountain community and at the hotel.
The Little Nell in the upscale mountain town of Aspen offers accommodations and amenities for people and pups, including a special pet menu.
Known as one of the best boutique hotels in Denver, the Kimpton Hotel Monaco offers special amenities including yoga mats in every room and a nightly hosted happy hour. Pets are welcome in certain rooms with no restrictions on size or type.
In the heart of western Colorado wine country, the Wine Country Inn is a themed, Victorian-style hotel adjacent to two wineries. This pet-friendly facility in Palisade allows two dogs up to 40 pounds each in specific rooms.
The Winding River Resort, located on the western side of Rocky Mountain National Park, offers choices in accommodation: a campground, cabins, and a lodge. The family- and pet-friendly resort features varied activities and breathtaking scenery.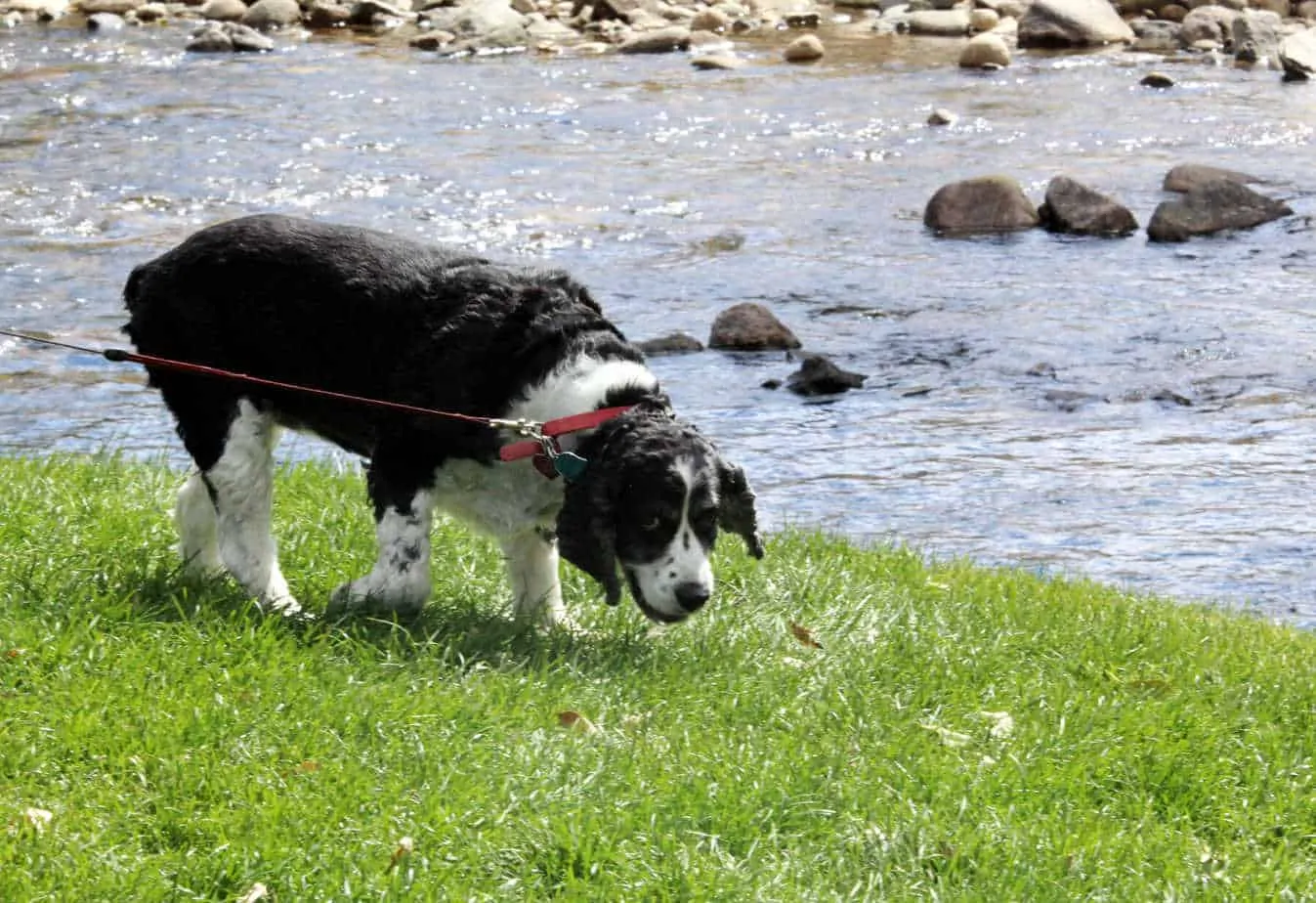 Outdoor activities flourish in Colorado, from water adventures to hiking. With 8,000 miles of river, hundreds of lakes and reservoirs, numerous trails, and community green spaces and dog parks, the state is a mecca for outdoor-oriented people and their pets. 
Outdoor Activities
In addition to the numerous off-leash dog parks found throughout Colorado, there are other activities for you and your furry companion to enjoy, including:
Water adventures. Lakes, rivers, and reservoirs offer opportunities for boating, rafting, fishing, and other water recreation, and at many locations, your dog can tag along. For example, at Chatfield State Park south of Denver your canine companion may enjoy a water adventure as well as hang out at the 69-acre off-leash fenced space.
Hiking. There are numerous trails to explore throughout the state, many of which are open for your furry friend, including the Beaver Brook Trail near Golden, the appropriately named Waterdog Lakes Trail near Salida, and the Colorado Trail, which travels more than 560 miles from Denver to Durango.
History lessons. Geologic and native history can be found near Colorado Springs. The splendor of the Garden of the Gods will enchant you; this dog-friendly, free public park also features a nature and visitor center. The history and culture of the Anasazi and Taos Pueblo natives come to life at the Manitou Cliff Dwellings nearby. You and your dog (on-leash) can tour this archeological and natural history preserve.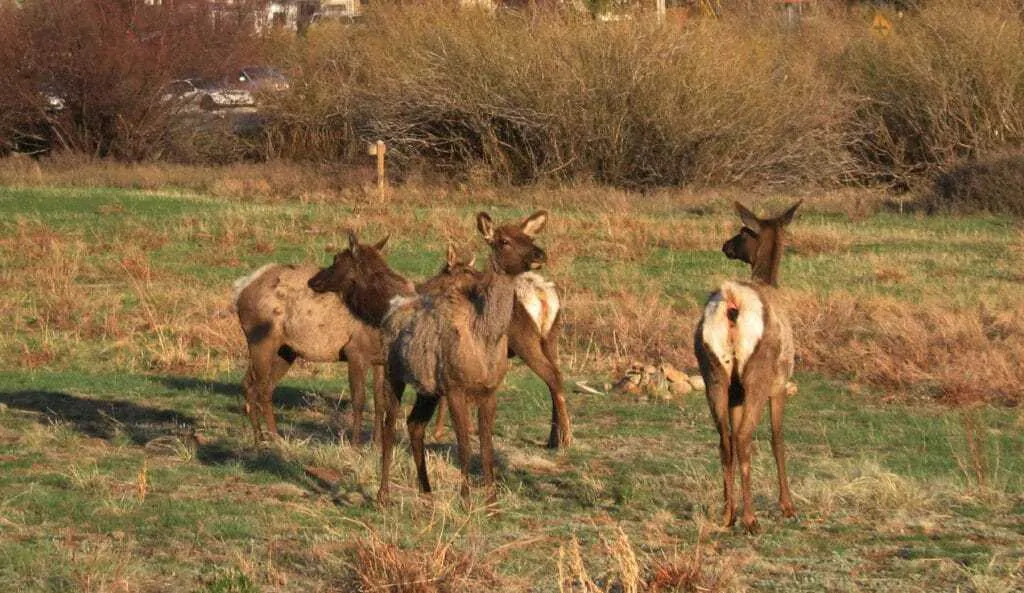 Elk and other wildlife live throughout Colorado, including the national parks and forests. Therefore, be wise and aware while outdoors with your dog and obey park rules. Although pets are not allowed on trails in Rocky Mountain National Park, other areas are open for walks with your dog. Check with the site you intend to visit beforehand so you know the rules regarding pets at that location.
State & National Parks and Other Sites
State and national parks, forests, and historic sites provide opportunities to camp, hike, fish, learn history, and to spend time with family and friends, including the furry ones. There are many such prospects in Colorado.
State parks. Colorado offers more than 40 state parks, many of which are pet-friendly. For example, Golden Gate Canyon State Park offers pet-friendly rental cabins and yurts in addition to camping, hiking, and nature watching.
National parks, monuments and forests. Several amazing national sites are found in Colorado, including Rocky Mountain National Park, Bent's Old Fort National Historic Site, Great Sand Dunes National Park and Preserve, and Mesa Verde National Park. Pet policies vary; therefore, check each entity's website before your visit. Colorado hosts eleven national forests, comprising millions of acres of public lands open to hiking, hunting, fishing, camping, and other outdoor experiences, most of which can be shared with your dog.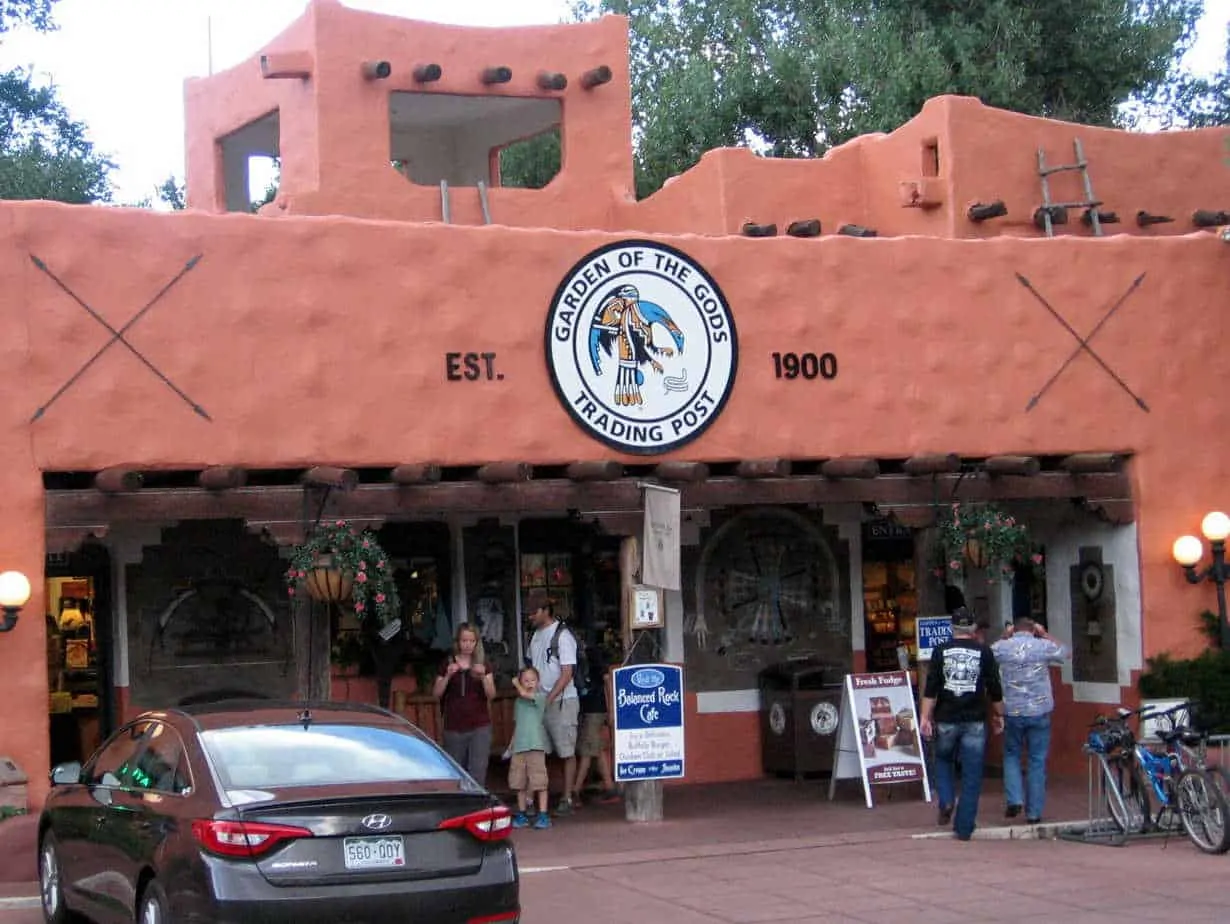 Garden of the Gods welcomes pets, as does the historic on-site trading post. Shopping experiences in Colorado can often be done with your dog alongside.  
One More Thought: Shopping
If the outdoors isn't quite your thing, or you decide to embark upon a separate city adventure, you don't have to leave your furry friend with a dog-sitter. Many Colorado stores welcome dogs – in one way or another.
Taking your dog shopping can be a fun experience. Most pups enjoy discovering the smells of treats and the opportunity to meet other canines, both of which can be experienced when visiting a pet supply store. Big box stores, such as PetSmart and PetCo, are found throughout Colorado; you and your furry friend will also find unique boutique stores in many towns in the state.
However, you and your dog aren't limited to shopping together at stores designed especially for pets. Several "people shopping areas" in Colorado are pet-friendly. For example, The Promenade Shops at Centerra located 14 miles south of Fort Collins allows well-behaved, leashed pets in the common areas of the plaza. Additionally, pet-friendly stores and restaurants at Centerra place a sticker on their door or window indicating that dogs are welcome. At Garden of the Gods near Colorado Springs, your pet is welcome inside the historic Trading Post.
Pet-Friendly Colorado
From eating and drinking establishments and pet-friendly accommodations to exploring the state's majestic outdoors and visiting innumerable attractions, Colorado offers many opportunities for you and your pet.  Be certain you are ready for a road trip with your pup, and when you are, enjoy this beautiful, pet-friendly state with your furry companion!

Whether in a forest observing squirrels or sitting on a restaurant patio relishing food and drink, you and your canine companion will enjoy Colorado!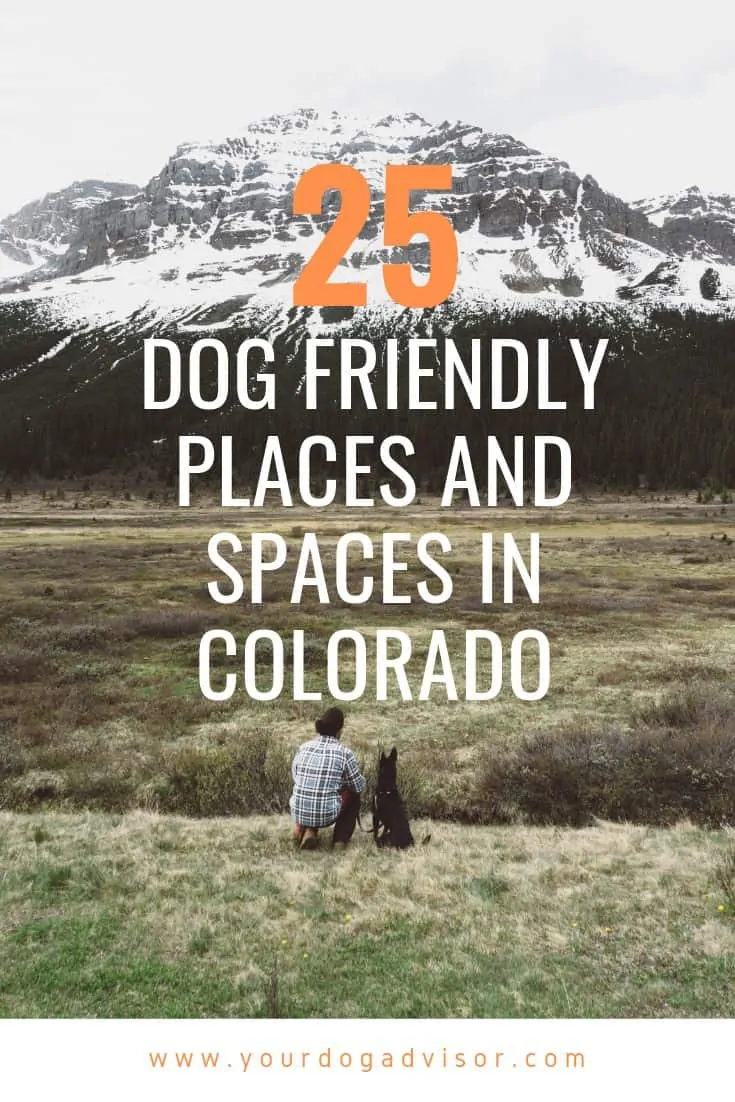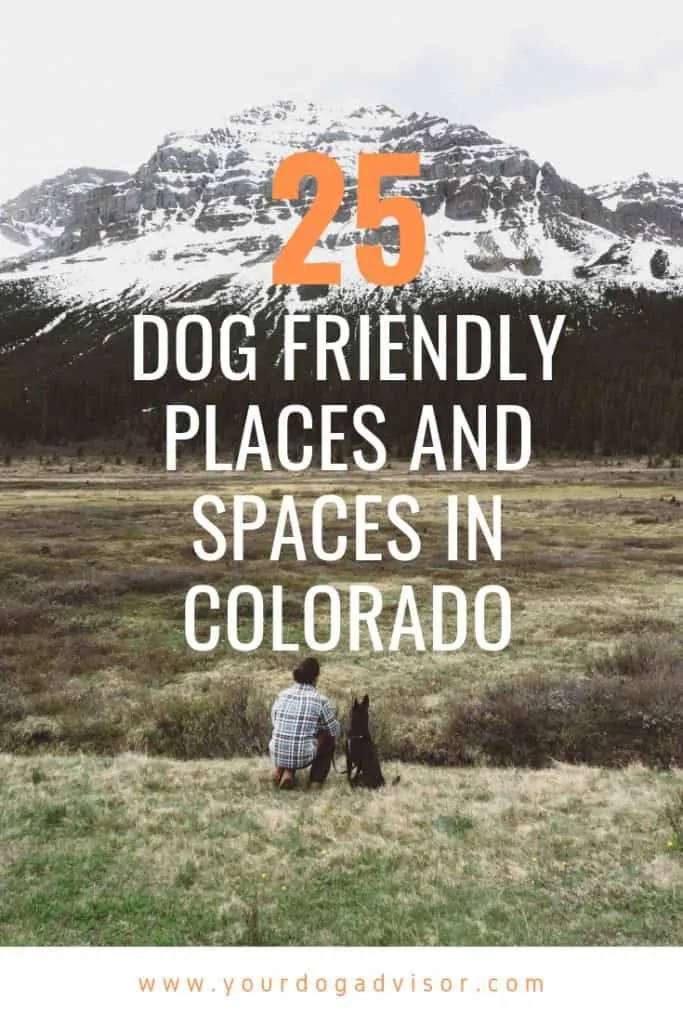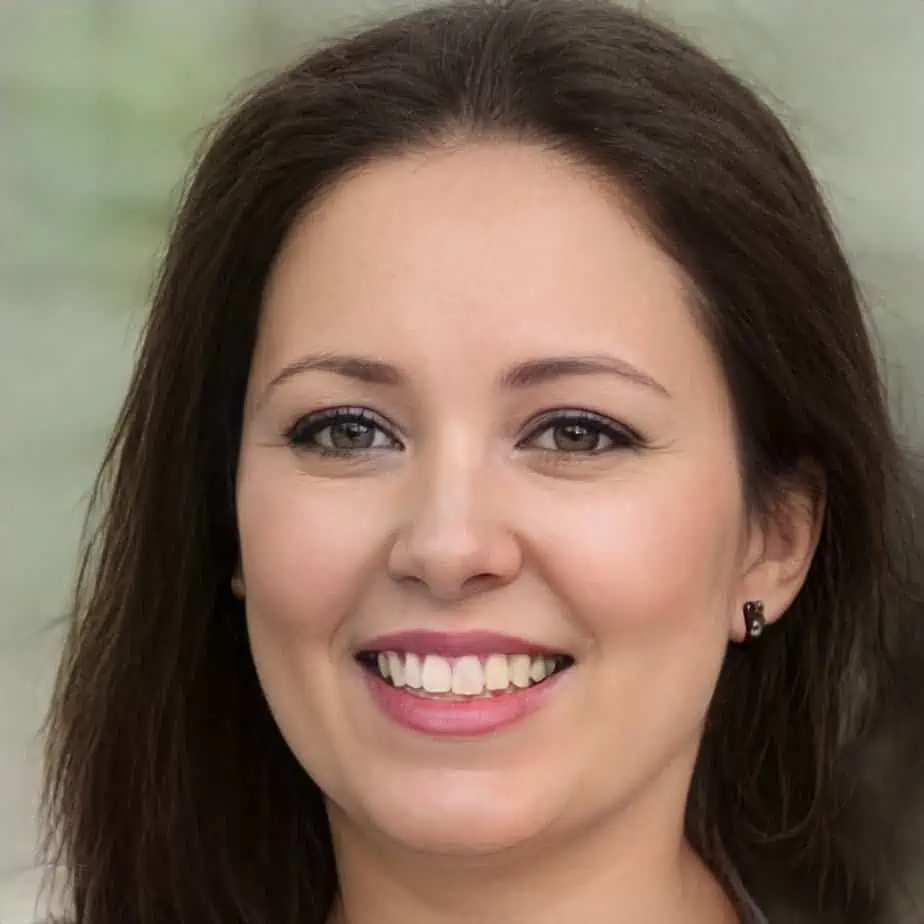 Jen Jones is a professional dog trainer and behavior specialist with more than 25 years of experience. As the founder of 'Your Dog Advisor' and the 'Canine Connection' rehabilitation center, she applies a holistic, empathetic approach, aiming to address root causes rather than merely treating symptoms.
Well known for her intuitive and compassionate approach, Jen adopts scientifically-proven, reward-based methods, encouraging positive reinforcement over punishment. Jen specializes in obedience training, behavior modification, and puppy socialization. Her innovative methods, particularly in addressing anxiety and aggression issues, have been widely recognized. Jen has worked with many of the world's leading dog behaviorists and in her free time volunteers with local animal shelters and rescue groups.