A few years ago, grain-free was all the rage. I remember feeling bad for my German shepherd, Bella, because I couldn't afford to buy her grain-free dog food and figured I was probably poisoning her system. But while it's never good to buy dog food that's stuffed with corn- and wheat-based fillers (especially if the fillers come before protein in the ingredients list), it's also not good to buy dog food that's heavy on potato and sweet potato starch before protein. Balance is key!
You might be thinking, well, wolves don't eat grains. Why should my dog?
Wolves also don't eat kibble. Dogs are domesticated and their bodies have adapted to many of the ingredients found in their food, so there's no need to worry too much about grains — especially if your dog has no grain sensitivities or allergies, and even more especially if the grains are whole.
Some dogs, however, might have grain allergies or gluten sensitivities that can trigger uncomfortable symptoms such as an upset stomach, itchy skin, hot spots, and more. If your dog has a grain allergy, you'll definitely want to feed her a grain-free diet.
And while a lot of companies focus on making grain-free kibbles and wet foods for dogs, they also focus on treats! If your dog loves a dry biscuit but can't eat one because of the grain, take heart: there are several grain-free dog treat options that your dog will gobble right up.
I know, because Eira — who doesn't care for regular biscuits but loves grain-free ones — is one such dog. (She does not have an allergy, but she does prefer grain-free dog biscuit treats.)
Blue Buffalo Wilderness Trail Treats
These grain-free turkey biscuits will make your dog's mouth water. They're also available in a salmon flavor if your dog prefers fish! And the first ingredient is, depending on which flavor you get, turkey or salmon. So you know you're getting a quality grain-free biscuit that isn't loaded with fillers and starches. Blue Buffalo is a trusted dog food brand, and they don't let dogs down with these grain-free dry biscuit treats.
While some dog owners might not like to see "chicken meal" listed as the second ingredient, assuming chicken meal is a nasty meat by-product that doesn't belong in quality dog treats, chicken meal is actually a great source of protein. All it is is "fresh chicken that has already been cooked to remove moisture – [making] it a much more highly-concentrated source of protein," according to dogfood.guide. In addition to being loaded with protein, chicken meal also packs a punch with B-vitamins and other important minerals.
So, chicken meal is not an ingredient to get concerned about. But watch out for vaguer terms like "poultry meal" or "fish meal," because the lack of specificity indicates that you could be getting all kinds of random meat, bones, and who knows what else in there. And definitely stay away from "by-products" of anything.
Doggy Delirious Peanut Butter Bones
My husband found these on sale, so we decided to try a box for Eira, even though she historically doesn't care for dry biscuit treats. Neither did our German shepherd,  Bella! One time we were in Albuquerque, New Mexico, at the height of the show Breaking Bad's fame. We stopped by the house used as Walter White's abode in Breaking Bad. Bella and I posed in front of it for a picture…
Bella and me in front of the Albuquerque, New Mexico house used in the TV show, Breaking Bad.
…and then the garage door started opening as I was taking my husband's photo!

Garage door opening. We were kind of scared! 
The woman who owned the house (and who is said to be curmudgeonly) came out to see us. She chatted with us about meeting the show's actors, directors, and producers, and then told us she only opened the garage door because she loved German shepherds and wanted to meet our dog!
She offered Bella a Milk-Bone biscuit. Bella sniffed at it and turned away. Like Eira, she didn't care for most dry biscuits. The woman laughed and went into her garage for a stick of chicken jerky, which Bella gobbled right up.
I bet if the woman had had the Doggy Delirious Peanut Butter bones on hand, Bella would've plucked one right out of her palm. They are that good, according to Eira, who absolutely adores them.
Eira enjoying a Doggy Delirious Peanut Butter Bone. 
It's easy to see why, when you look at the ingredients list: organic pea flour, organic canola oil, organic cane molasses, organic peanut butter, organic pumpkin puree. Six ingredients. That's it.
And what dog doesn't love peanut butter??
WIth no icky fillers, no grains, and purely organic, vegan ingredients, this is a high-quality treat that your dog will love.
My toddler gets ready to feed Eira her Doggy Delirious Peanut Butter Bone. 
Plus, Doggy Delirious is running a promo where if you post a photo on Facebook or Twitter of your dog enjoying a Doggy Delirious bone, your dog might just end up on a future box of Doggy Delirious treats. How fun is that?

Perhaps I should enter Eira in this promo! 
Get your own box of Doggy Delirious Peanut Butter Bones for your dog, whether she has grain allergies or not. She'll love them. It's practically guaranteed.
PetMio Bites Human Grade Dog Treats
If you have little kids around who like to get into the dog treats (ew!), try these human-grade treats from PetMio. Your tot could chew on one without ingesting any dogs-only products or chicken meal because all that's in these treats is: Almond Butter, Almond Flour, Honey, Pumpkin, Dried Banana, Egg, Unsweetened Shredded Coconut, Cinnamon, Vitamin E. Honestly, these sound like cookies that I would eat!
And they're packed full of vitamins, too. Just look on their Amazon listing page for a breakdown of all the ingredients and accompanying vitamins and minerals. You'll be impressed with the company's attention to detail, and they put their email address right there, too. That speaks of fantastic customer service should anything go awry with your order or your particular batch of dog treats.
Wellness Core Marrow Roasts
These dog treats are like biscuits but with a little surprise inside for your dog: a meaty, marrowy center. The biscuits are grain-free, with beef listed as their first ingredient and cooked bone marrow following not long after — these are the real deal. The nice thing about these bites, too, is that they're the perfect size for training. You can use the larger biscuits listed above for everyday treat-giving, and save the Wellness Core Marrow Roasts for when you really want to teach your dog a few tricks and manners.
The roasts also include interesting ingredient choices such as spearmint extract and green tea extract. Who knew you could get such fancy treats, and for a decent price, too?
Jiminy's Original Cricket Cookie for Dogs
Did you know you could buy a dog treat that used crickets as its main protein? And did you know your dog would probably gobble it right up? These treats by Jiminy's Cricket contain healthy ingredients like peanut butter, crickets (which have more protein than beef!), and berries. Not only are the ingredients good for your pup, but they're also easy on the environment: crickets require much less space, care, and feed than cows do, yet they fit perfectly into a tasty dog treat. So basically by choosing a cricket-based treat instead of a beef-based one, you minimize your carbon footprint. How cool is that?
(P.S. You probably don't want your toddlers or young children getting ahold of these ones. Unless, of course, you don't mind them eating insects!)
Coconut Bacon Bones (That are Vegan!)
Another environmentally friendly treat, this biscuit is bacon-flavored yet contains no real bacon. How do the makers achieve a bacon flavor? With hickory smoke powder! In addition to the powder, these treats contain: organic coconut flour, organic garbanzo flour, organic coconut milk, organic peanut butter, organic coconut flakes, organic beets, and turmeric powder.
Do you see any fillers or even chicken meal in there?
Me either.
These treats are a fantastic choice for any dog, whether vegetarian or not!
Now that you know about all the best grain-free dog treats, it's time to go out and get some for your dog. Your pup doesn't have to have a grain or gluten allergy in order to enjoy grain-free biscuits. Buy a few, and let us know in the comments which ones your dog loved best!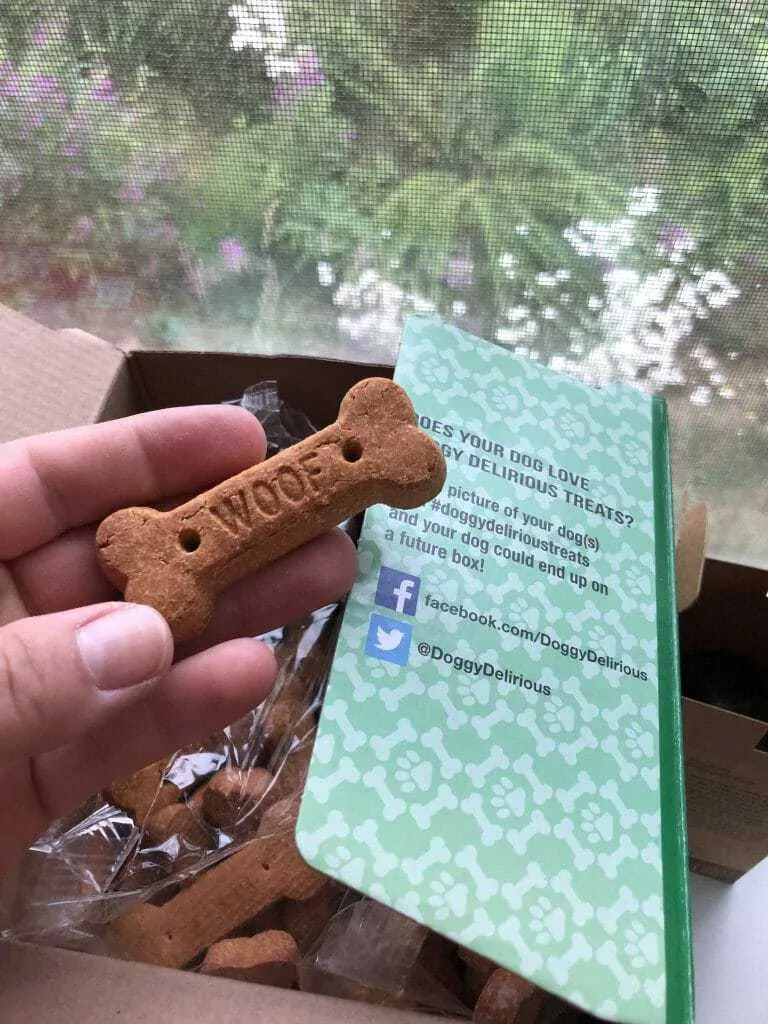 Eira and her favorite grain-free treats say, "Woof! Enjoy your grain-free goodies!"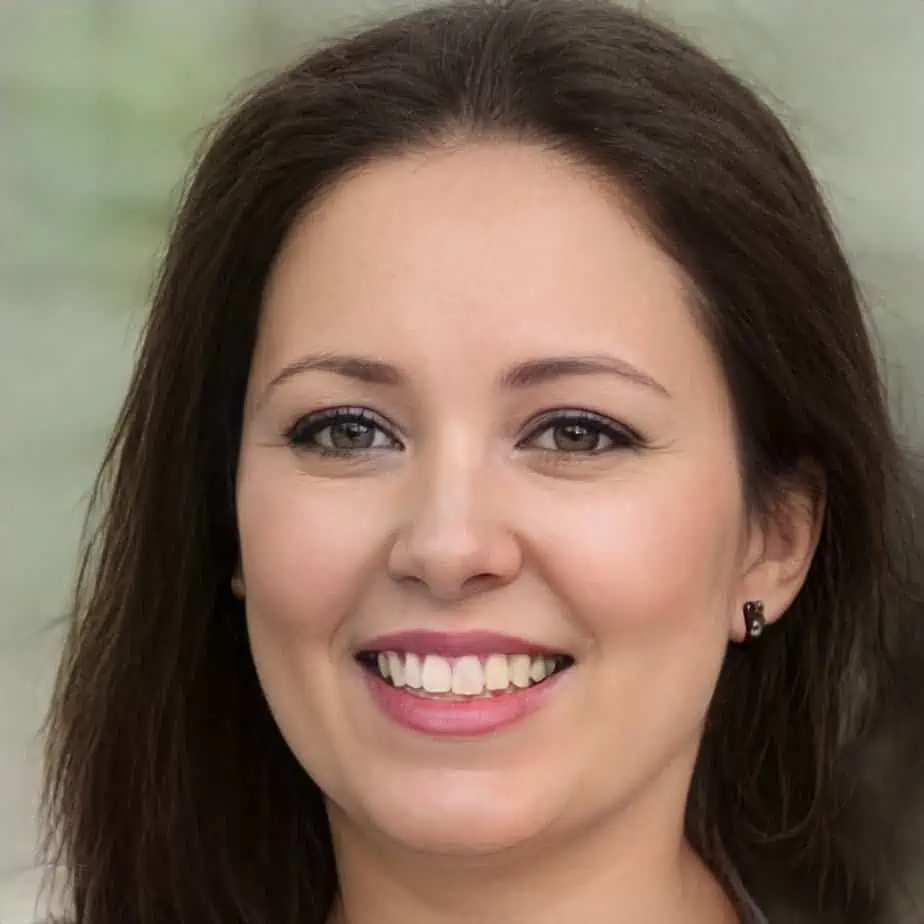 Jen Jones is a professional dog trainer and behavior specialist with more than 25 years of experience. As the founder of 'Your Dog Advisor' and the 'Canine Connection' rehabilitation center, she applies a holistic, empathetic approach, aiming to address root causes rather than merely treating symptoms.
Well known for her intuitive and compassionate approach, Jen adopts scientifically-proven, reward-based methods, encouraging positive reinforcement over punishment. Jen specializes in obedience training, behavior modification, and puppy socialization. Her innovative methods, particularly in addressing anxiety and aggression issues, have been widely recognized. Jen has worked with many of the world's leading dog behaviorists and in her free time volunteers with local animal shelters and rescue groups.