Dogs are governed by their noses, so it's no surprise your dog is tempted by the potent smells emanating from your garbage bin. Dogs are also generally more clever than we give them credit for, and can often find their way into these bins when we aren't looking.
Unfortunately, much of what goes into our trash can be harmful to dogs. This includes chicken bones, rotting meats, sweets, and other disposables that can be dangerous if ingested.
Furthermore, an overturned trash can is never fun to come home to. So, how can you go about keeping your dog out of the trash?
By investing in a dog proof trash can, of course! And if you're wondering where to begin looking for these nifty home-essentials for pet parents, you've come to the right place.
Join us today as we learn more about dog proof trash cans and discover some of the best dog proof trash cans on the market.
But before we get started, let's talk about why dogs get into the trash to begin with. Keep reading.
Why Does My Dog Dig Through The Trash?

A dog's nose is 40 times more powerful than ours, so can we really blame them for wanting to dig through the trash? 
As we mentioned briefly above, your dog's world is governed by his nose. A dog's nose is at least 40 times more powerful than a human nose. Dogs' noses are so sensitive, in fact, that they can smell subtle changes in our hormones, helping them to determine if we are sick, happy, sad, angry or excited.
While this is one of the incredible senses that help make dogs such wonderful service dogs, it can also be a source of problematic behavior, especially when it comes to garbage.
Dogs are, by nature, curious and motivated by the smell of food. Think about everything that goes into your trash can that creates a lureing odor. Anything from leftover food to sanitary products can catch your dog's attention, leading him to dig through a pile of garbage and the subsequent dangers within.
Dogs may also dig through the trash due to boredom. Dogs who are not properly exercised or mentally stimulated may find a smelly trash can too exciting to ignore. You should also note that dogs have pretty decent memories.
If a dog found something delightful in your trash can once before, he will be more inclined to want to repeatedly search it for something delightful yet again.
Your dog's age may also have something to do with his incredible curiosity. Puppies in particular, like young children, are more inclined to get into trouble and explore things they shouldn't. If you have a puppy, we suggest you take precautions to puppy-proof your home ahead of time, and this could include getting a dog proof trash can.
What Is A Dog Proof Trash Can?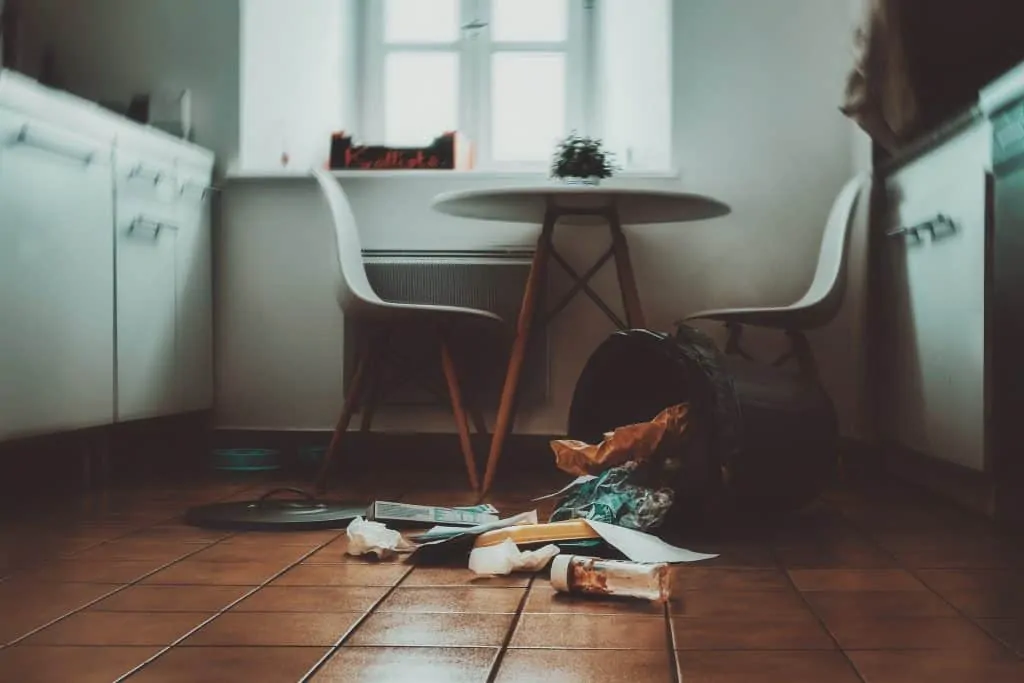 When your dog gets into your trash it's not only messy, but it can also be dangerous.
We know it's frustrating to come home to a pile of stinky, filthy trash all over our kitchen floors, but instead of punishing your dog for doing what comes naturally to him, why not simply invest in a dog proof trash can?
But what exactly is a dog proof trash can, and does it really work?
A dog proof trash can is exactly what it sounds like – a trash can that keeps dogs safe and your trash contained. Most dog proof trash cans are not only designed to keep dogs out of the rubbish, but may also help conceal tempting odors that can lure your dog into areas he shouldn't be.
Many dog proof trash cans are meant for the kitchen, but you can find them in all sizes, shapes, and designs to help protect your trash (and your dog) in every room of the home.
Let's go over a few qualities you should look for in a good dog proof trash can and then talk about some of the different types of dog proof trash cans available to you below.
What To Look For In The Best Dog proof Trash Can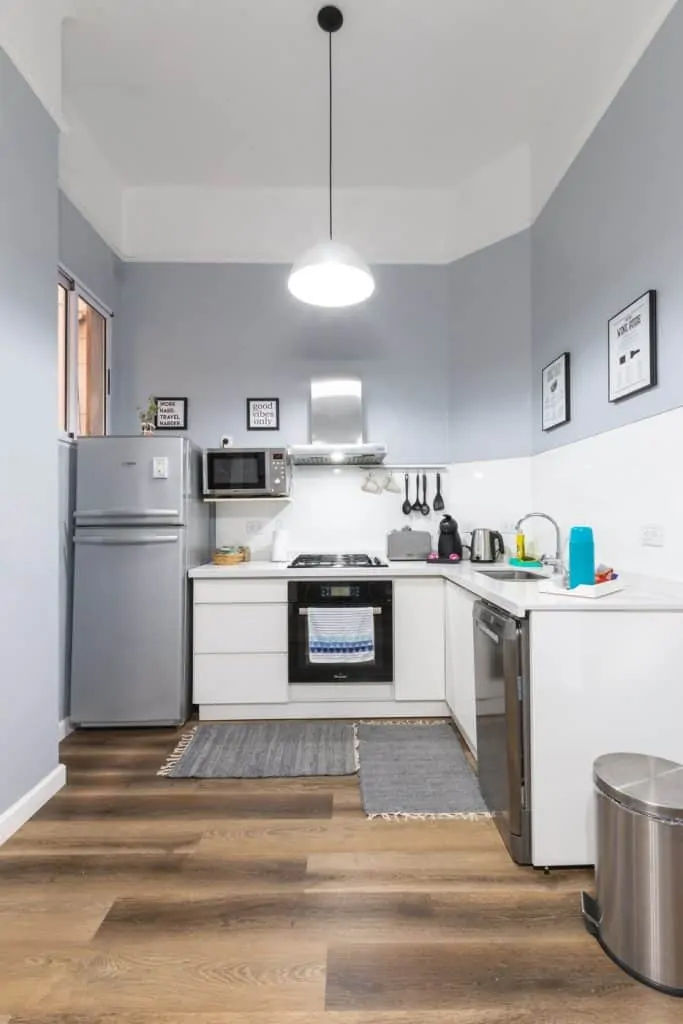 The best pet proof trash cans are going to have a lid that seals shut and will be difficult for your dog to get into on his own. 
Before investing in your dog proof trash can, we suggest you do some research.
It's important to note that not all dog proof trash cans are designed equally. Some work better than others, and some of the more intelligent dogs may require a trash can that can keep up with their problem-solving abilities.
The best dog proof trash can options will be made of durable material that helps eliminate odors. These trash cans will also be difficult to tip, and will seal closed to help keep trash in and dogs out.
Another quality characteristic to look for in a dog proof trash can is a smart trash can that your dog can't figure out. Remember, dogs are incredibly intelligent and, when determined, can be excellent problem solvers.
Some of the best dog trash can products will only open via a sensor or when you press a special button. Not all dog proof trash cans are designed specifically for dogs, but many can work for that very purpose so long as you take your time and do your research.
With that in mind, let's move on to some of our favorite dog proof trash can products available online.
iTouchless Pet-Proof Trash Can
We are starting off our list with a dog proof trash can that not only looks sleek and lovely, but also helps eliminate odors to keep your house smelling fresh. The above trash can also includes a Petguard odor control filter, which works to absorb odors that might be tempting for your four-legged friend.
We love that this dog proof trash can works with a sensor, so there's no way your dog can open it on his own. This trashcan is also battery run OR it can run on an AC adapter, both of which are sold separately.
Simplehuman Step Trash Can
If you're looking for a more traditional dog proof trash can, you may like the above bin by SimpleHuman. This is a stainless steel trash can designed to eliminate odors while also sealing closed to keep your dog out.
The trash can opens with a foot pedal, so it is hands-free and simple to use. However, this is an ideal trash can for smaller pets. Some larger dogs (and especially some brainier breeds) might be able to figure out this pedal work and get into the trash if they are especially determined.
Still, we will give bonus points to this product as this dog proof trash can is dent resistant and comes with a 5 year warranty. We also like that the lid opens and closes slowly, making it silent.
SimpleHuman Trash Can With Slide Lock
Another dog proof trash can by SimpleHuman we like is the above trash can which includes a sliding lock. This is a more affordable option that combines both function and beauty to help keep your dog from getting into the garbage.
The trash can comes in four colors and is made of a durable plastic material. It also includes a step pedal for hands-free use and a sliding lock to ensure even the most clever of breeds can't get in. This is also one of the larger trash cans on this list, holding up to 50 liters.
Ninestars Trash Can and Recycler
Sale
We debated a moment about putting the above dog proof trash can on this list because it is designed with an infrared motion detector for hands-free opening. We worried that larger dogs would cause this can to open as they passed by.
However, we do like that the sensor is at the top of the trash can and it is specifically designed as a smart sensor, so it will not open for curious pets going to and from.
Furthermore, this trash can also includes an odor eliminating stainless steel sealing lid, reducing any smells from getting out and reaching your dog's nose. We are also fans of the trash can's dual recycle and trash bin section for easy separation.
Still, because this is a sensor trash can, we recommend this bin for those with smaller pets who will not be able to reach the sensor with their curious little noses should they become intrigued.
Amazon Basics Soft Close Trash Can
Another dog proof trash can that caught our eye was the soft close trash can above by Amazon Basics. We like the sleek design and basic function of this trash can. It serves its purpose without being too fussy, and is reasonably priced.
This is another foot pedal dog proof trash can that includes a sealing, soft-close lid to not only keep your dog from getting in, but stinky garbage smells from getting out.
This bin holds up to 30 liters, so it is smaller than some of the other dog proof trash cans on this list. That said, it can be ordered in one size up. This is a stainless steel bin that is finger-print resistant and is heavy enough that it will be difficult for dogs to tip over.
Dog Proof Bathroom Trash Can
Not all dogs follow their noses to the kitchen trash. In fact, just as many dogs find the bathroom trash to be equally as fascinating and full of (really gross) goodies. If you're in need of a good dog proof trash can for your bathroom, take a look at the CQ Acrylic Trash Can listed above.
This trash can seals shut and is specifically designed to keep dogs out of bathroom trash. It is a smaller trash can that holds up to 3.3 gallons, so it's perfect for other rooms as well, including the living room, family room, or office.
It is made of durable plastic material, and the lid is a push/seal lid. You open it by applying pressure, and then close it again to seal it securely.
SimpleHuman Bathroom Trash Can
Another smaller dog proof trash can that is ideal for bathrooms, offices, family rooms, and dens is again by SimpleHuman. This trash can is made of durable steel and is a step-pedal trash can.
The lid seals closed like many of the larger dog proof trash cans above, and the material is durable and heavier than plastic. This is a hands-free trash can ideal for smaller spaces, though it only holds 4.5 liters.
If you prefer another color other than white, this trash can also comes in six other options. It also includes a 10 year warranty and is fingerprint-resistant.
Other Products To Help Keep Your Pet Out Of The Trash

You can help keep your dog busy and out of the trash by ensuring he has plenty to do.
Keeping your dog out of the trash goes beyond just purchasing a dog proof trash can. It also helps to invest in other products to help eliminate odors or keep your dog out of the kitchen. Certain toys and playpens may also help protect your dog from getting into areas he shouldn't.
If you're not sure where to look for other products you can purchase along with a good dog proof trash can to protect your dog, don't worry. We have listed a few of our top picks for you to consider below.
New World Puppy PlayPen
In spite of the name, puppy playpens are not only for puppies. Smaller dogs and more curious dogs can also benefit from a playpen. Dog playpens can help keep dogs safe in your home while also protecting them from things that could potentially harm them.
The above playpen for dogs is a foldable pen that is easy to store and simple to set up. You can order it in small or extra large depending on your dog's size, and even bring it along with you on trips or outings.
This play pen can be used both inside and out, and is a wonderful way to help protect your dog from getting into areas he shouldn't.
Carlson Extra Wide Pet Gate
Sale
Pet gates are some of the easiest and most efficient ways to help keep your dog out of the kitchen (or any other room he may be inclined to explore when he shouldn't). The above dog gate is specifically designed to keep dogs out of specific areas around the home, and includes an extra wide design to fit in larger doorways.
The gate is simple to install without causing damage to your walls, and includes a small pet door in the center for cats or other small dogs who may be allowed in certain rooms when their larger counterparts are not.
We also like that this gate is made of toxic-free materials in case anxious dogs try to chew, and the attachments are strong and durable to keep dogs from knocking the gate over.
Nina Ottosson Interactive Dog Toy
Sale
Along with investing in a dog proof trash can, you can also help keep your dog out of the trash by ensuring he is busy and happy. A puzzle toy is an excellent way to harness your dog's busy mind, and we especially love the above puzzle toy by Outward Hound.
This toy utilizes treats and food to hold your dog's interest and keep him working. The functions make searching for these treats a fun challenge for your dog, which can prolong playtime and help reduce anxiety and stress by giving your dog a job to do.
If you're not happy with this particular puzzle toy, you can order different toys by the same company. These puzzle toys also come in different difficulty levels depending on your unique dog and his needs.
Other Ways To Keep Your Dog Out Of The Trash

Work with your dog and set achievable expectations and boundaries. That way, he knows where he is and is not allowed to go. 
Remember, investing in a dog proof trash can not only protects your home from becoming a disaster, but it will also protect your dog from ingesting something that could be potentially dangerous.
Along with making sure you have the right products to arm yourself with to keep your dog safe and sound in your home, we also suggest you follow the below tips and tricks for other ways you can keep your dog safe and out of the trash.
Stay On A Schedule
It may not always seem like it, but dogs do aim to please us. As such, they thrive in situations they can predict. Giving your dog a routine schedule can help reduce destructive behaviors, and this includes digging through the garbage.
Making sure your dog has a schedule and knows what to expect can also help you plan ahead in an effort to keep your dog busy, entertained and safe while you are away.
Make Sure Your Dog Has Plenty To Do To Keep Him Occupied 
Bored dogs are more likely to go looking for something to do around your home, which could get them into trouble. Boredom in dogs often leads to destructive behaviors like digging, chewing, and yes – getting into the trash.
One of the best ways to keep your dog out of the garbage, along with investing in a dog proof trash can, is to ensure your dog has plenty of things to do that will keep him busy and happy. Puzzle toys, dog chews, and interactive toys can help keep your dog mentally stimulated and busy, as will plenty of playtime with you in between.
Ensure Your Dog Is Properly Exercised
Along with making sure your dog is mentally stimulated, it's also important to ensure he is properly exercised. Dogs actually sleep around 14 hours a day, (and even more during puppyhood). If you keep your dog stay busy and active doing positive things like exercising and backyard play while he is awake, his indoor down time could be spent napping.
This means your dog will be less inclined to get up and go sniffing about your garbage bin, or getting into other kinds of mischief when you're not looking.
Work on Giving Your Dog Boundaries
It's okay to have certain parts of your home off limits to your dog, especially if these boundaries are put into place to keep your dog safe. If you are worried about your dog getting into your trash can, we suggest training your dog to stay away.
Set boundaries for him and provide him with his own space. This training can be a great way for you to bond with your dog, especially when done right. Refrain from punishments and use positive reinforcement to show your dog where you would prefer him to be, instead of where you would prefer him not to be, (like in your kitchen or near the trash).
Dispose of Left-Over Food In Outside Garbage Bins
Regardless of all the training and all the stimulation you provide your dog, remember, his nose is a powerful tool. Most dogs are highly food motivated, and many cannot resist the smell of tasty human foods dogs shouldn't have.
For this reason, it's best to avoid tossing leftover foods in indoor garbage bins where the odors can tempt your dog. Instead, seal them properly and dispose of them in outdoor trash cans instead.
Utilize Puppy Gates, Play Pens, or Crates When You Are Away
Last but not least, regardless of how clever or well-mannered your pup is, it's always a good idea to use reinforcements when you are away.
If your dog is a bit ornery and can't seem to stay away from the trash, it may be best to invest in puppy gates, play pens, or dog crates.
Properly crate training your dog can have plenty of benefits outside of just protecting him from the temptations of your trash can. These benefits include reducing anxiety, allowing for your dog to get proper rest, and ensuring your dog feels safe while you are away.
Playpens work similarly to crates and are ideal for younger dogs and puppies who are more likely to get into mischief as they grow and learn. 
Gates are also recommended, as they are simple to store, easy to install, and work fabulously for keeping dogs out of rooms they shouldn't be in.
We hope this has been a helpful guide on how to keep your dog out of the trash using the best dog proof trash can products available.
Best of luck and thanks for reading!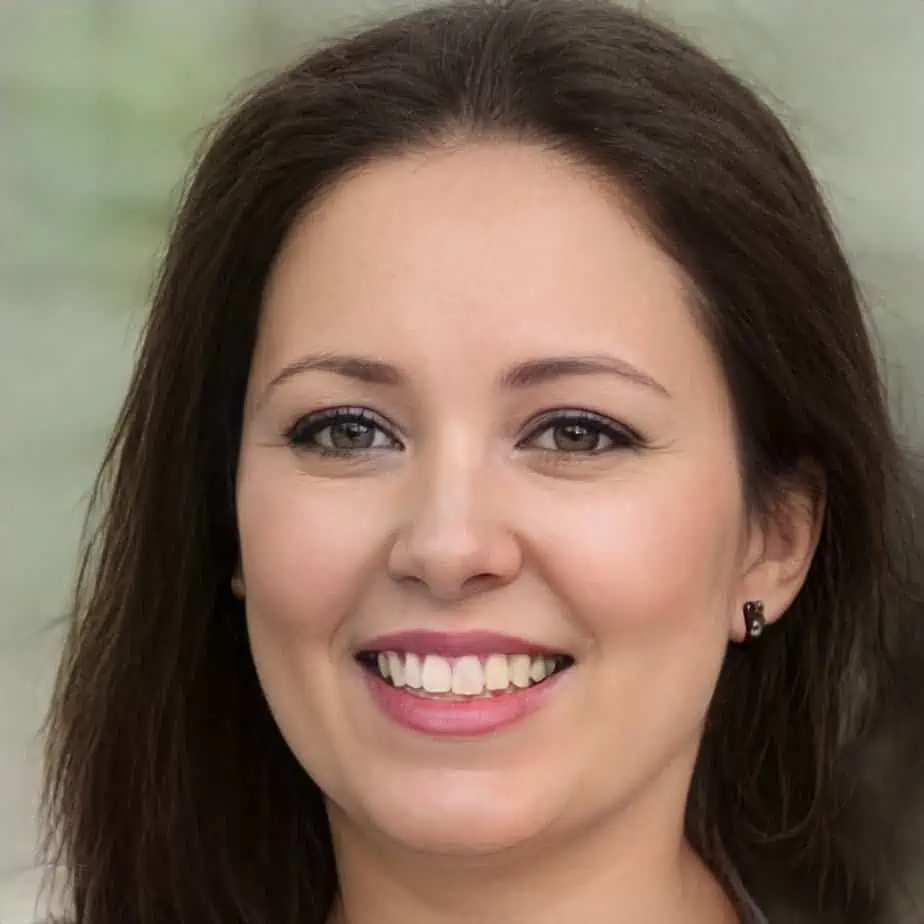 Jen Jones is a professional dog trainer and behavior specialist with more than 25 years of experience. As the founder of 'Your Dog Advisor' and the 'Canine Connection' rehabilitation center, she applies a holistic, empathetic approach, aiming to address root causes rather than merely treating symptoms.
Well known for her intuitive and compassionate approach, Jen adopts scientifically-proven, reward-based methods, encouraging positive reinforcement over punishment. Jen specializes in obedience training, behavior modification, and puppy socialization. Her innovative methods, particularly in addressing anxiety and aggression issues, have been widely recognized. Jen has worked with many of the world's leading dog behaviorists and in her free time volunteers with local animal shelters and rescue groups.