Congratulations on starting your search for a breeder! It's hard to know what to look for when choosing a breeder, and it can feel like a lot of pressure to find an ethical breeder with healthy, happy dogs. If you're willing to put in the work, though, you can help support a small dog-loving business (the breeders!) and also add a wonderful member to your family (the puppy!).
Follow these tips on what to look for when choosing a breeder, and you'll be a step closer to finding a breeder you can be proud of and bringing home a pup that you'll love.
What to Learn About the Breeders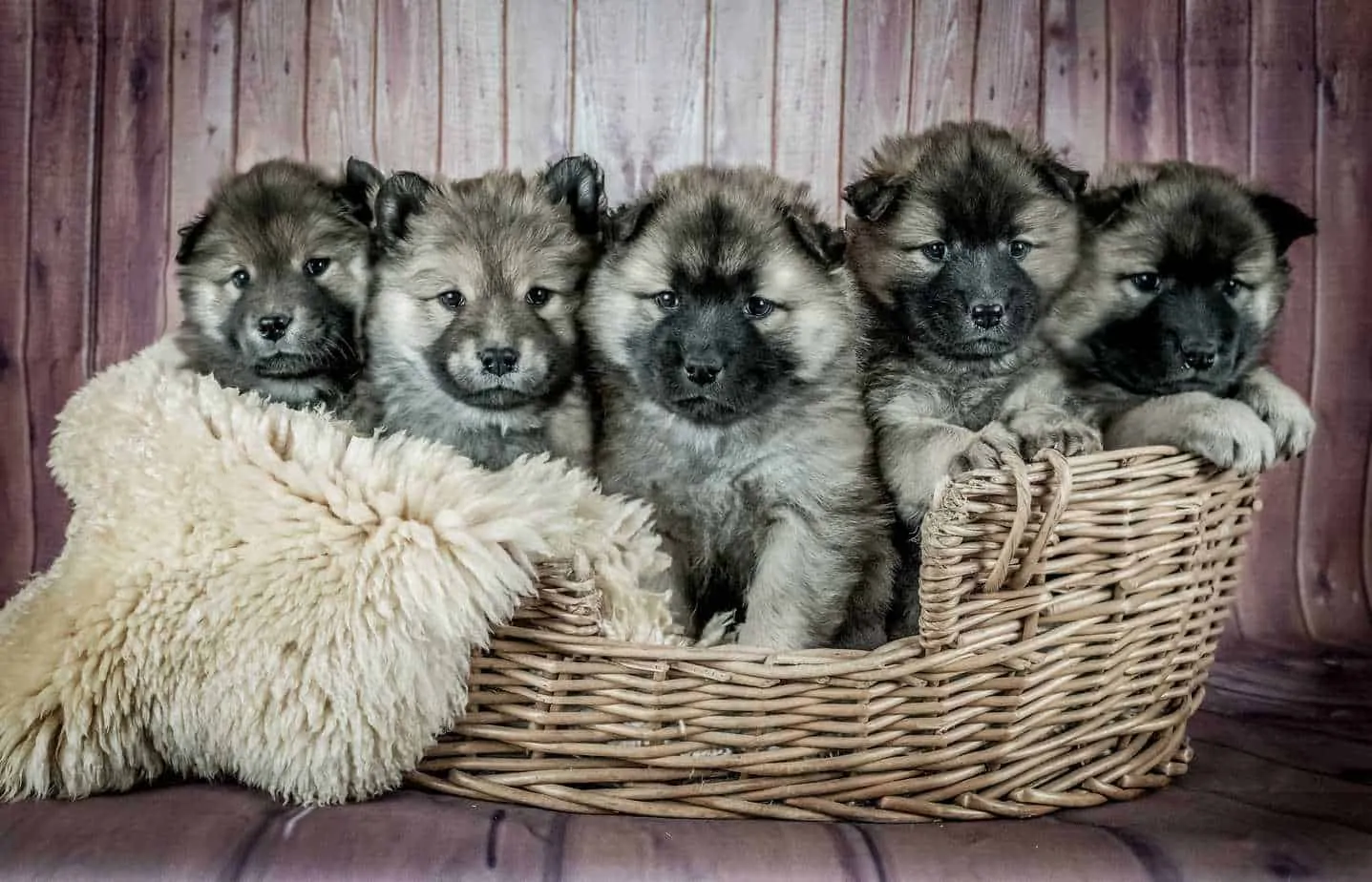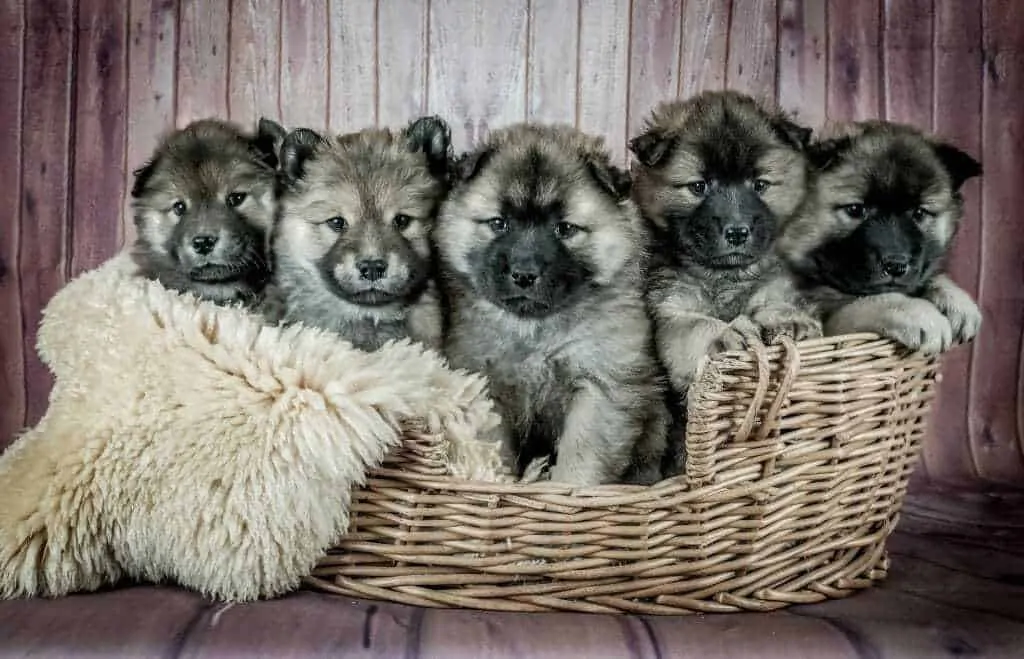 Puppies like these five week old Eurasier puppies uncontrollably extremely cute and can tempt us to rush into bringing one home. It's important to be smart about choosing a breeder and bringing a puppy home. Use this guide to make sure you know what to look for when choosing a breeder. 
Many breeders breed as a side hobby in addition to having a different job. That said, when looking for a breeder, you'll want to find one that takes what they do extremely seriously. This is especially true if you are looking at expensive breeds where the puppies can sell for thousands of dollars. Sleazy people might be attracted to what looks like a lucrative business, and then start breeding without gaining the knowledge and experience necessary to do it well. If you know what to look for when choosing a breeder, you can avoid these people and find a breeder who loves and takes care of their dogs!
Years of Breeding Experience
It is not unusual to find a breeder with over ten years experience breeding the same type of dog. This is a great sign! If the breeder you're considering has a significant experience, they are more likely to know what works and what doesn't. For example, large-headed breeds often need to be delivered by c-section; an experienced breeder will have refined protocol to accommodate that need. A long track record is also a sign that they're not looking to "get-rich-quick" by selling a few puppies. If they've been breeding for a significant amount of time, it's likely because they really love the process and the dogs.
AKC Breeder of Merit

The AKC Breeder of Merit recognition will likely be displayed prominently on a breeder's website if they've qualified for it. You can also use the AKC database to look up any breeders you are unsure about. 
The American Kennel Club (AKC) has a recognition for breeders called AKC Breeder of Merit. To receive this recognition, breeders must meet requirements including performing applicable health screens and registering all their puppies with the AKC. What this means to you is that the breeder is comfortable with someone looking over their shoulder at their breeding practices.
While the AKC doesn't individually visit all the breeders on their list and you should still use diligence when choosing any breeder, picking one that is an AKC Breeder of Merit can give you an extra vote of confidence that you're on the right track!
If you're not sure if the breeder you're considering is a Breeder of Merit, you can search their database here. Note that the AKC Breeder of Merit recognition only applies to breeders of purebred dogs, so if you're looking at a cross-breed, you will need to rely more heavily on the indications of ethical breeding.
Provision of AKC paperwork
The American Kennel Club (AKC) has paperwork for breeders who are registered on their site. This is how the AKC can keep track of bloodlines, as well as make sure that breeding is ethical and the mothers aren't too old, too young, or breeding too often. If a breeder provides paperwork and is comfortable with the AKC tracking their breeding and sales, it is yet another vote of confidence and another important thing to look for when choosing a breeder.
This also gives you a paper trail! You'll have a transfer form from the breeder, transferring the ownership of the puppy from you to them. If you are considering buying an expensive dog, treat it like the large purchase that it is and make sure you have a papertrail.
Intending to Keep a Puppy From the Litter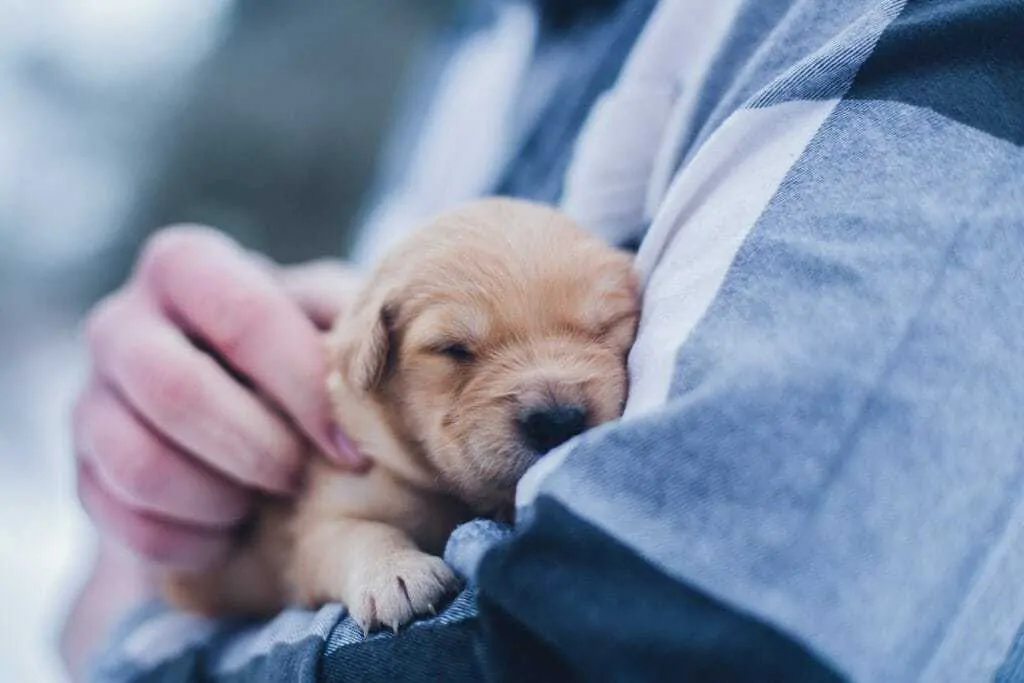 Cuddling with a lab puppy. The best case scenario is finding a breeder who wants a puppy from the litter. This will ensure they breed their best dogs and take extra care throughout the whole process.
If you find an experienced breeder that is breeding a litter intentionally because they want a new puppy, you have found a gold mine! Often times when someone is breeding a litter because they want a dog themselves, they'll breed their two best dogs, taking into account health, temperament, and appearance. The small downside is that you won't get first pick of the litter, but the tremendous upside is that they will have matched their best dogs and taken even greater care with the mother and pups.
What to Look For in the Puppies
Part of knowing what to look for when choosing a breeder comes not from looking at the breeder, but from looking at the dogs! Take time to look at the photos on the breeder's website and on their social media, and do a little research about the health of the dogs. If you have these below traits in mind when considering what to look for when choosing a breeder, you'll be one step closer to finding an ethical breeder that will give you a healthy puppy!
Standard markings

You can tell this is a standard French Bulldog because of the large square head, dark eyes, pointy bat ears, black nose, short body, and other distinguishing features. The variable features like the cream coat and black mask are all within the range of normal. The better you know the standard markings of a breed, the better you can choose one that meets the qualifications. 
When looking at breeders' websites, look for dogs with standard markings. If you're not sure what is standard for your breed, check the AKC website for more information.
The reason that you look for dogs within the standard of the breed isn't for aesthetic purposes. Dogs in all shapes, colors, and sizes can be great and lovable dogs. However, when breeders go down the road of breeding "special", "exotic", or "dwarf" versions of a traditional dog, they often prioritize appearance over health. If they are excited about nontraditional coats or eye colors, for example, the looks of the parent dogs could have more weight than their health when choosing breeding pairs. They also might be mixing in other dog breeds, which could introduce unknown health complications. There is absolutely nothing wrong with different looking dogs or mixed breeds, but what isn't okay is a breeder who deprioritizes health or promotes purebreds but provides mixed breeds. Not all "exotic" breeders will necessarily fall into these categories, but it's important to be vigilant.
A breeder that keeps to the standard characteristics of a breed is one that is trying to do the best version of that breed, instead of trying to create something new and different. Look for standard colors and sizes. Words like "exotic" or "compact" should be red flags.
Champion Sired or Champion Bloodline
Prioritizing finding a litter from a champion bloodline admittedly sounds a high-browed. If you're not planning to show your dog, you wouldn't think it matters if a dog comes from a champion bloodline. However, one of the little known facts about dogs that have been in shows is that some of their health tests are publicly available.
The Orthopedic Foundation for Animals (OFA) has a mission, "To improve the health and well-being of companion animals through a reduction in the incidence of genetic disease." If the breeder you are considering has a champion bloodline, you can actually search the OFA database to see the test results of the dogs being bred and the dogs in their ancestry that have been also been show dogs.
Currently dog shows only include purebred dogs. They don't show cross-breeds like the Schnoodle or Beagle Bull. If you are looking for a cross-bred dog, don't worry about them not coming from a champion bloodline. Pay special attention to the other tips on what to look for when choosing a breeder, and don't sweat that this one doesn't apply.
Health Guarantee
Most legitimate breeders will offer a "health guarantee". The guarantees vary from breeder to breeder, so make sure to ask for and read the fine print. The overall idea, though, is that if your puppy gets sick or dies within the first year from something genetic, the breeder will give you a refund or a puppy from their next litter.
Again, these guarantees vary by breeder. What you're looking for, though, is that the breeder will put their money where they mouth is in regard to the health of your pup. You don't want a breeder who will give you the puppy and disappear; they should have a commitment to the long term well-being of your dog.
Eight Weeks or Older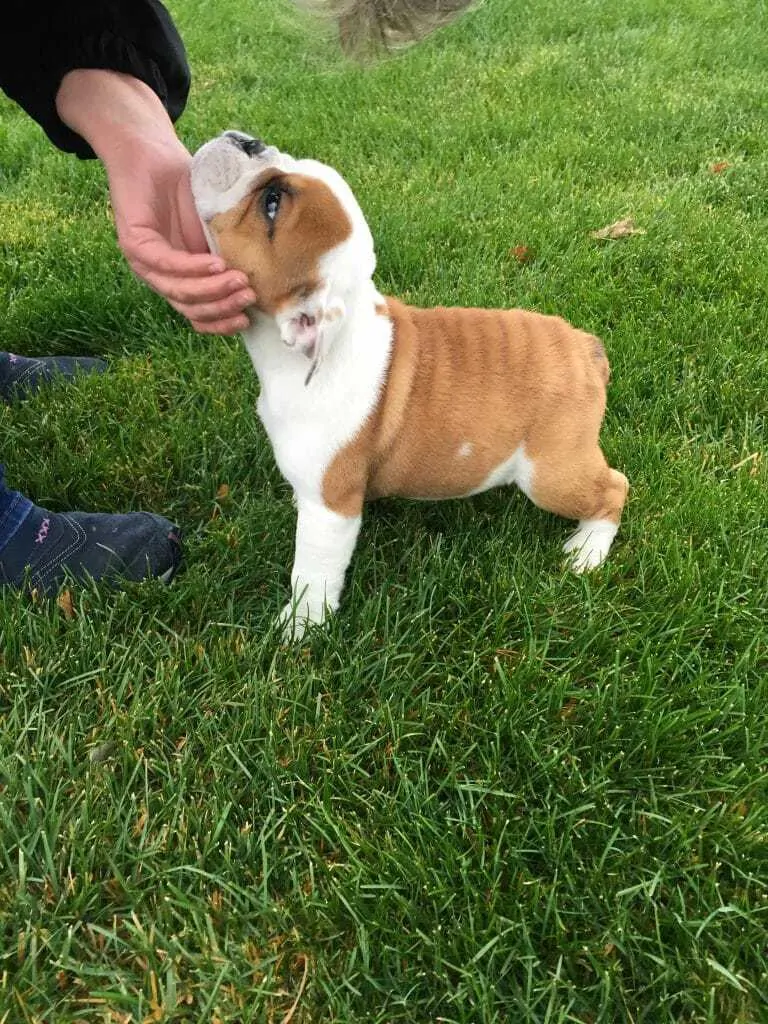 Nine week old English Bulldog saying goodbye to his breeder before heading to his new home. Puppies must be at least eight weeks old before they can leave their mother and start their new life in your family.
Puppies must be eight weeks or older before they're separated from their mother and sold. Some breeders will insist on keeping them for longer than eight weeks so that they can potty train the pups and teach them additional skills. This is perfectly acceptable and even preferred by some dog owners who don't want to do the bulk of the house training. However, if you find a breeder that offers you a puppy that is younger than eight weeks, that's not a great opportunity, it's an unethical breeder. Walk away.
Vaccinations
Puppies should have their first round of vaccinations completed before a breeder sells them. The breeder should be able to provide documentation from the vet or clinic where the pups were vaccinated, and confirm that the pup is up to date on its shots. Ask your prospective breeder what vaccinations the puppy will have by the time they're ready to come home with you. Barring extenuating circumstances, an eight week puppy should have at least the DA2P shot and potentially Bordatella and Canine Influenza Virus vaccines.
The Location of the Breeder
As the phrase goes, "location, location, location!" When knowing what to look for when choosing a breeder, it's super important to consider where the breeder is located. Your puppy's first home and then their transport to your house are formative experiences that will have repercussions on how they grow up. By considering the location of a breeder, you can make sure that those experiences are positive ones.
Can You Visit?

Visiting a breeder gives you a chance to meet the breeder and their dogs in person, as well as see the environment that the dogs live in. A picture is worth a thousand words, but an in person viewing is infinitely valuable. 
Do everything you can to try and visit your breeder. When looking for a breeder, prioritize ones that are geographically close to your house. This will give you a chance to visit, hopefully even more than once. In a perfect world, you'd be able to visit early and meet the pregnant mom to make sure she's being well cared for! Good breeders will be proud of the home they've created for their dogs, and will be happy to show it off to prospective owners.
Even if you cannot logistically visit, always ask if you can. Their response will tell you a lot. If the breeder balks at the question or makes excuses for why a visit isn't a good idea, you probably want to find a different breeder. If you're not able to visit, brainstorm ways to do a sudo-visit, like a FaceTime appointment where they can walk you around. It's important to confirm the living conditions of the mother and puppies.
How Will You Get Your Puppy?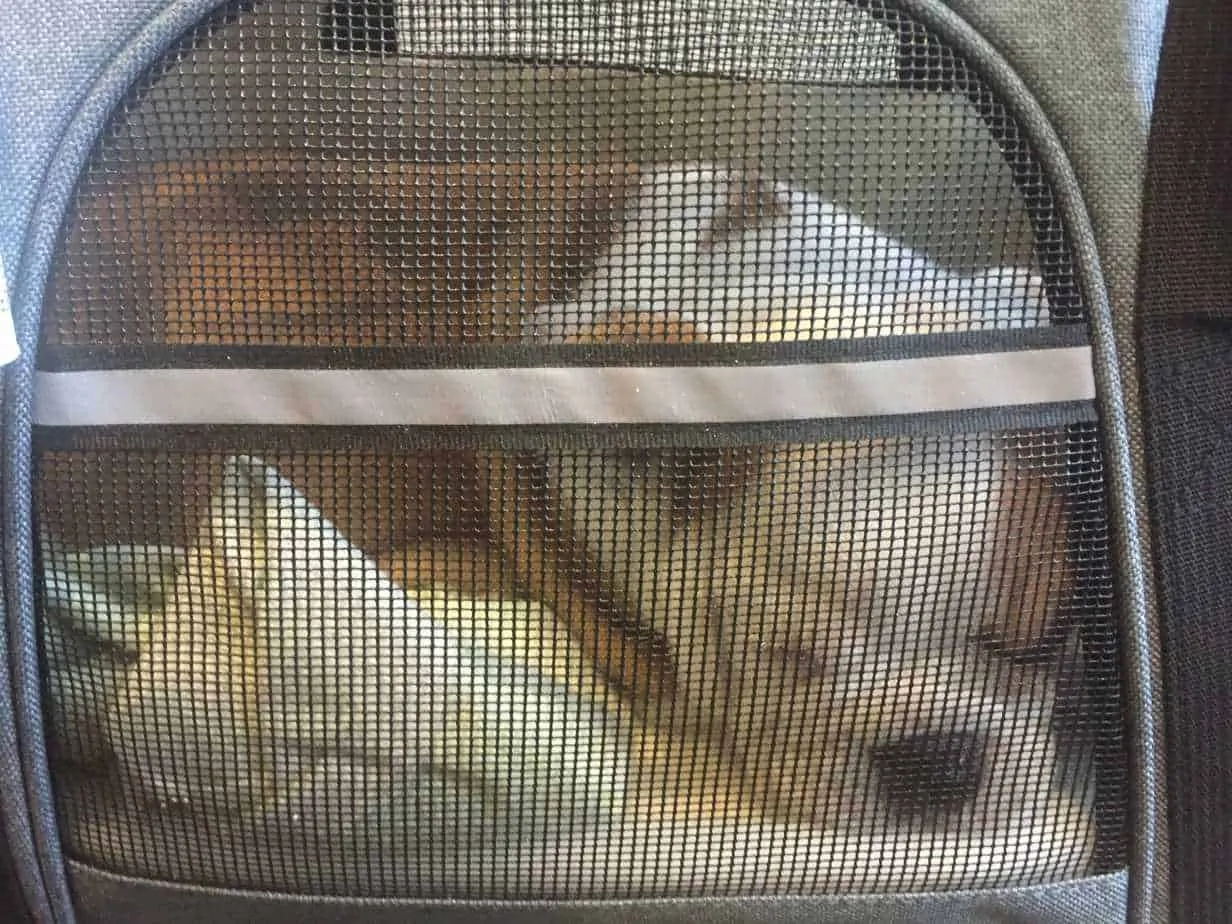 Nine week old English bulldog puppy in a carrying case on a flight home. To bring a puppy on a plane in the cabin, the bag must be small enough to sit under the seat in front of you. Self-taken. 
In addition to deciding if you're able to visit the breeder, consider the geography in regards to how you will receive your puppy. The closer your breeder is to you, the easier the logistics are to coordinate. However, sometimes it makes sense to choose a breeder that's farther away if they have everything else you're looking for.
If you do choose a breeder that's far away, make sure you can get your puppy safely from the breeder to your house. This may mean a long car trip or even a plane ride. If a plane is involved with your puppy's travel, do your research! Your best option would be to fly to the breeder, meet the breeder and the other dogs, pick up your new pup, and bring it home with you in the cabin.
If this isn't possible, some airlines that will let your breeder drop off the pup at their airport for you to pick up at yours. However, most airlines will not allow short muzzled dogs like bulldogs or chow-chows to fly in cargo, and many will not accept any pets when flying into or through extreme heat or cold.
If you need your new pup to fly, the best option would be to fly yourself, pick up your new puppy, and have it fly home with you in the cabin of the plane.
What Breeders Should Look for In You

Your breeder should be just as interested in you as you are in them. Prepare to answer lots of questions about your home and lifestyle. A good breeder will make sure all of their puppies go to good homes. 
Part of knowing what to look for when choosing a breeder is knowing what the breeder should look for when choosing you! You need a breeder who cares about you as a prospective dog owner. They should ask you a lot of questions, and it should feel a little intimidating or almost like a job interview. They'll likely ask you questions about:
If you have a yard, and if it is fenced
Any other pets in the house
Any children in the house
Your daily schedule
How long the dog will be left alone
Where will the dog be when you're at work
Any experience you have with dogs
If you have a vet picked out in your area
What you know about the breed
Breeders grilling you is a good sign! That means they care about where their puppies end up and aren't just trying to make a quick buck. You've hopefully done your research ahead of time and have taken steps to prepare your life for a puppy, and so will be able to answer their questions satisfactorily.
Trust Your Gut
Overall, even if the breeder seems to "check all the boxes", it's important to trust your gut. If something doesn't seem right, walk away. However, if you've read these recommendations about what to look for when choosing a breeder and everything checks out, and nothing seems fishy, getting your new puppy from a breeder can be a great way to welcome a new family member into your home!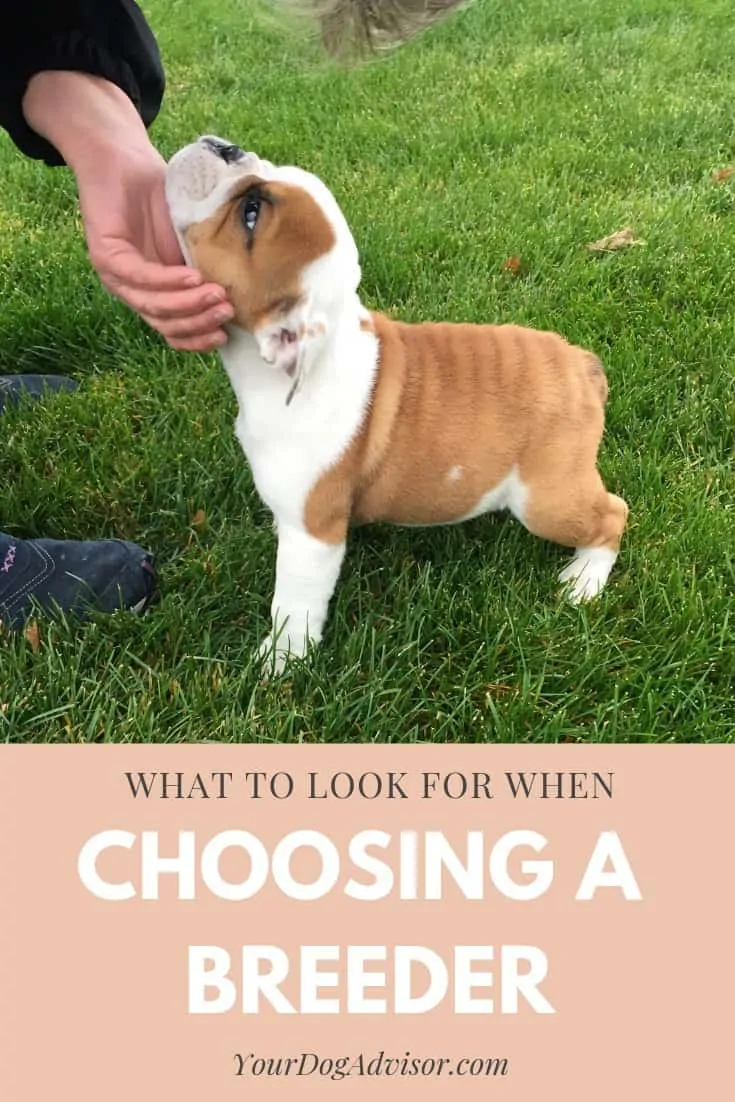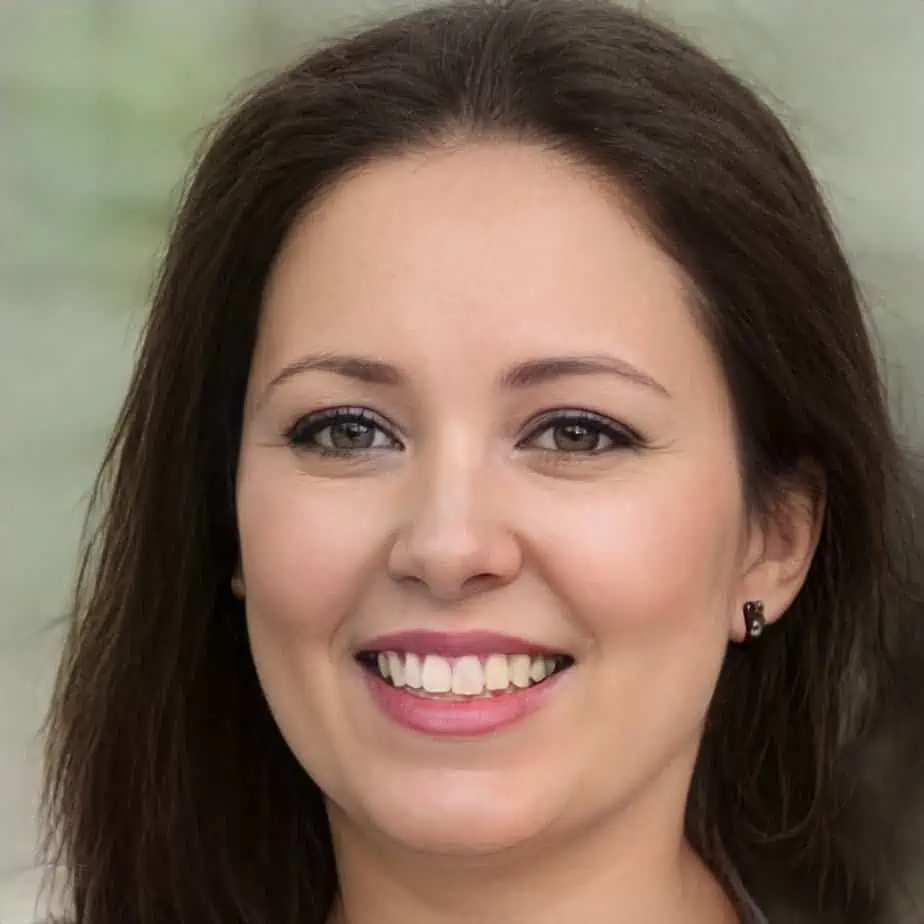 Jen Jones is a professional dog trainer and behavior specialist with more than 25 years of experience. As the founder of 'Your Dog Advisor' and the 'Canine Connection' rehabilitation center, she applies a holistic, empathetic approach, aiming to address root causes rather than merely treating symptoms.
Well known for her intuitive and compassionate approach, Jen adopts scientifically-proven, reward-based methods, encouraging positive reinforcement over punishment. Jen specializes in obedience training, behavior modification, and puppy socialization. Her innovative methods, particularly in addressing anxiety and aggression issues, have been widely recognized. Jen has worked with many of the world's leading dog behaviorists and in her free time volunteers with local animal shelters and rescue groups.