We all know dogs LOVE a good treat. As a human, I have a great passion and love for Peanut Butter, and I consider it something that I have found that dogs LOVE as well. While surprising your puppy with this treat can be a wonderful moment, there are still some things to consider. Ingredients, reactions to individual peanut butter/treats, and the overall price for the treat are all things I have carefully studied. Recently, I have tested out some peanut butter/peanut butter treat options with my two dogs, and am here to show you the best peanut butter products out there.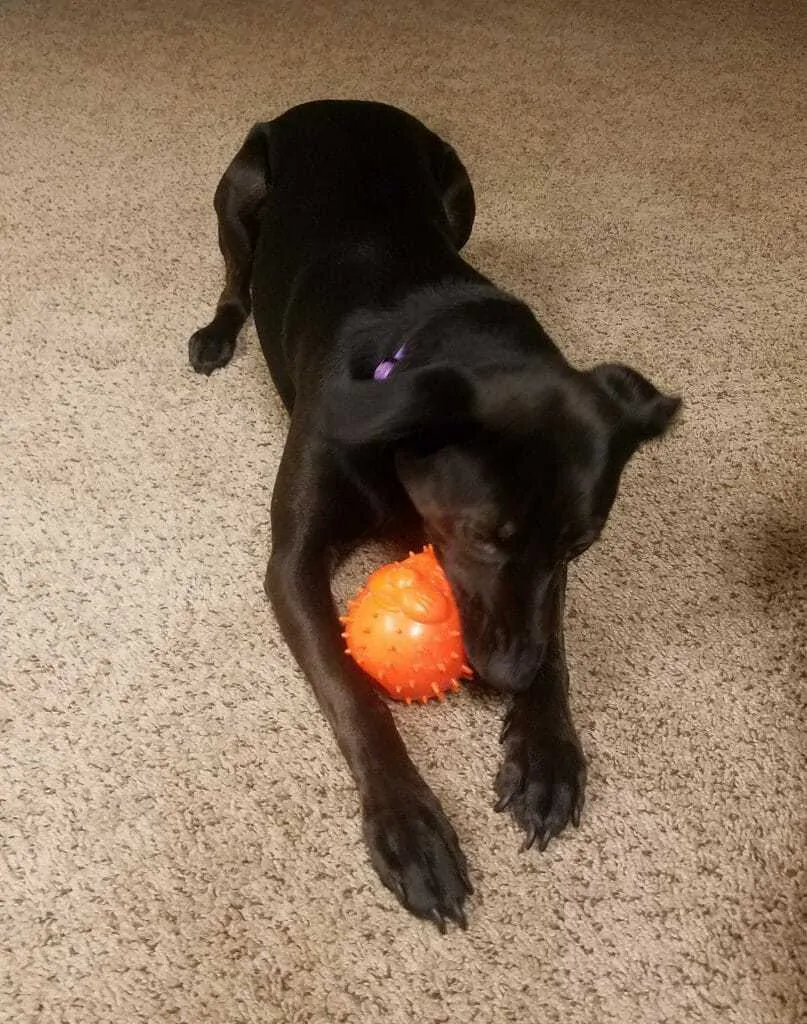 Sadie Attempts to get her Peanut Butter treat from her Kong Toy
Is Peanut Butter Safe For Dogs?
Peanut butter is safe for dogs! However, you want to make sure the ingredient "Xylitol" is nowhere within the peanut butter you serve your pup as a treat. An added sweetener in some regular peanut butters, Xylitol can be very dangerous for your dog. Common illnesses include seizures, liver damage and even death.
Other things to look out for are allergies in dogs. Some dogs will have allergic reactions to peanut butter, so make sure to consult your veterinarian to verify your dog is not allergic.
I would recommend to consumers that while dog peanut butter is a fun treat for your puppy, that moderation is still key. My wife and I give a little teaspoon or two to our dogs around twice a week as a special treat that they don't always expect.
Aflatoxins and Sugar
While Xylitol is deadly towards dogs, serving them human peanut butter without it may bring about other ingredients that could be harmful. Peanut Butter often has Aflatoxins, which are naturally occurring mycotoxins, and are often in peanuts. Mycotoxins are said to be one of the most cancer causing matters around.
While the human body can control this, the dogs system may not be able to.
Along with this, when Xylitol is not present, sugar usually is. Large sums of sugar is not good for your dog, as it may cause aging and diabetes.

An all natural option May be the right fit for your dog
Green Coast Pet Pawnut Butter
Found at our Local Pet Store, and also on Amazon,  this 16 oz jar of "dog peanut butter" is just two ingredients!
Made of just local USA grade peanuts and flaxseed, this peanut butter has quite the flavor that dogs seem to enjoy. I would recommend refrigerating the product after the first time using, as it is quite thin otherwise. Once refrigerated, it turns into a very nice peanut butter texture that is then easy to scoop into your dog's favorite kong toy, or to give straight on a spoon.
A fun activity is letting peanut butter in a kong freeze for 30-45 minutes, which makes the challenge that much better for your pup.
The best bang for your buck is the three pack on amazon.com which is listed below.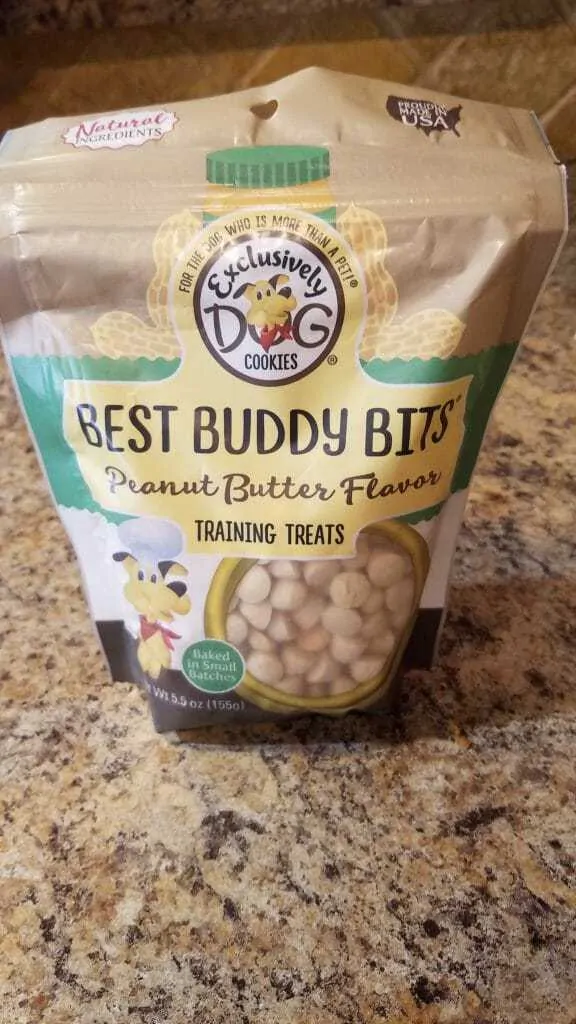 A Great Choice for Peanut Butter Training Treats
Best Buddy Bits
For a non liquid based treat, these have quickly become our favorite treats for our two dogs. As a proud owner of two dogs, my goal with treats is to always look for the best treats with the least amount of negative ingredients possible for my little ones.
Best Buddy Bits are great,coming in several flavors from Peanut Butter to Cheese and more.
They are the size of training treats, have a very good texture, and are very affordable for the quantity.
There is a variety of options for the Buddy Bits, and I recommend starting with just one to make sure your dog enjoys them. Below is the Product.
Endless fun for hours
Redbarn Filled Bone
Talk about a great combination for dogs! A bone filled with peanut butter already makes it convenient for dog owners. These bones will last forever as well. While the peanut butter is usually gone the day you give your dog the bone, the bone then becomes a great chew toy for your dog!
Most Pet stores have these in different flavours, and different sizes. If the large filled bone is too much, opt in for the half sized bones to satisfy your smaller dog.
The large bone is affordable and the smaller bone at a good price, is perfect for smaller dogs.
While there are more ingredients in this option than the others in this article, it still will last a long time, and gives your dog hours of enjoyment, while strengthening their teeth on the bone as well.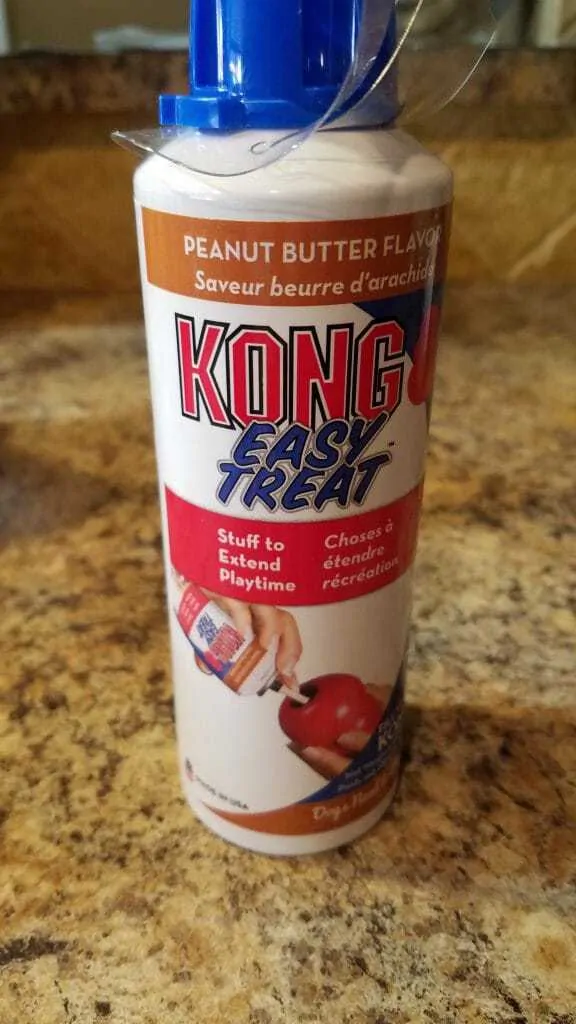 Convenience is key with this easy to use Peanut Butter Spray
Kong Easy Treat Peanut Butter Spray
One of the more popular Peanut Butter options on the shelf at your local pet store, the Kong Peanut Butter Easy Treat allows consumers the simpleness of spraying the treat into a kong toy or onto a spoon. This is another product that is easy to freeze in a kong treat and give your puppy endless hours of fun!
I have to admit, while popular, this product in my mind is not the best on the market. If your dog doesn't get all of it out of the kong, it will harden and will be needed to scrape it out the next day. The ingredients are not the healthiest, and while my dogs didn't have a negative reaction, they also did not enjoy the texture and/or taste and left some behind. The price is a little bit steep, as an 8 oz bottle doesn't really last you that long for how expensive it comes it at.
Sale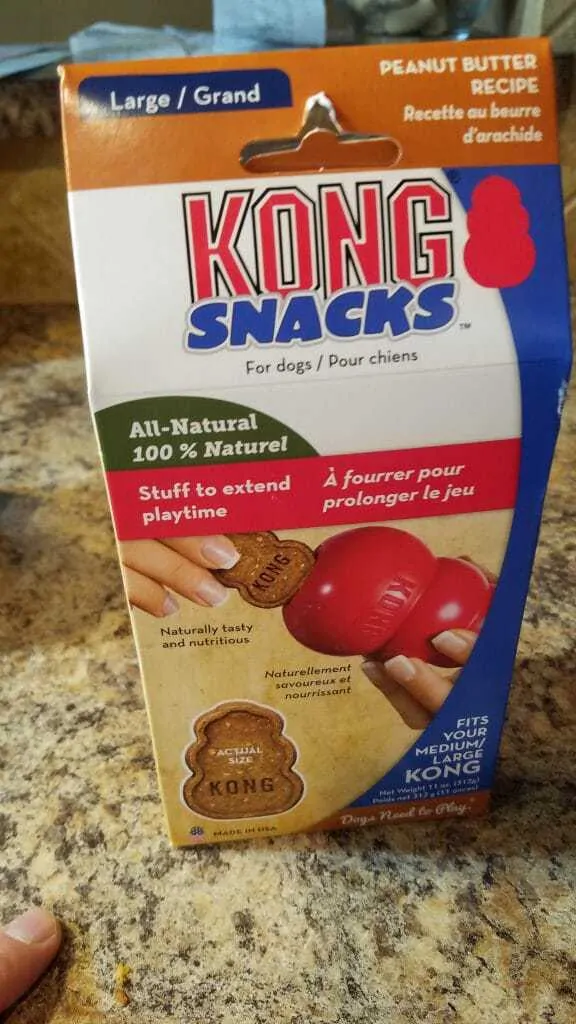 Easy to slide right into a Kong Toy
Kong Peanut Butter Snacks
These are another easy alternative for a peanut butter related item that fits right into medium-large kongs! Most dogs once realizing there is a treat in the kong will work hard at getting the treat out, which involves chewing away at the entry of the kong. The Kong Toy is very durable though, and even my 65 pound boxer has not torn any pieces off yet.
The Kong Peanut butter snacks seem to go over well with my dogs, however, there are some questionable ingredients within the snacks (Whole Wheat and Malodextrin.)
An 8 oz box of these if affordable, and should last you quite some time.
Skippy and Other Human Peanut Butter Options
I have to admit it. When we took in our first dog and I looked for peanut butter options for her, I quickly turned to Skippy Peanut Butter as a quick solution to her special treat needs. This Peanut Butter DOES NOT contain Xylitol, and it was a peanut butter that I was already eating myself.
After a while, I began looking up more dog based Peanut Butters, and was able to get both my dogs their "own jar."
Human peanut butter for the most part is fine for dogs, in small amounts. There are a few off brand peanut butters that DO contain Xylitol, so make sure you do your research before serving your dog everyday peanut butter. While it may not contain Xylitol, most peanut butters will have sugar as a substitute, so tread lightly. Most of your jars usually compared to other peanut butters is on the cheaper side for a good size jar, and can be a quick fix if waiting on other dog peanut butters.
Which One is the Best Option?
In the long run, most of these are safe for your dog. Here's a final review on the products to hopefully guide you to your best choice for a peanut butter surprise for your dog:
GreenCoast Pawnut Butter- My personal favorite, the limited ingredients, consistency, and variety of where you can place the peanut butter makes this at the top of the list! Plus, you cannot beat the price.
Buddy Bits- For training OR as a Peanut Butter tasty treat, these are small, well priced, and overall have limited ingredients.
Redbarn Bone- While there are a couple questionable ingredients within the Peanut Butter, the price of the bone along with the amount of time it lasts really puts this as a top notch option.
Kong Snacks and Human Grade Peanut Butter- Both good options, with a couple ingredients that are questionable, both overall, with the easiness of sliding either of these in a kong, it is still a pretty good option.
Kong Peanut Butter Spray- A convenient option, but with questionable ingredients, and being quite expensive, you might want to lean towards one of the other options.
Joker Guarding His RedBarn bone
No matter what Peanut Butter you choose, your dog will appreciate you for taking out the time to get them that something special.
What are other Peanut Butter options that you use with your dogs? Please let me know below!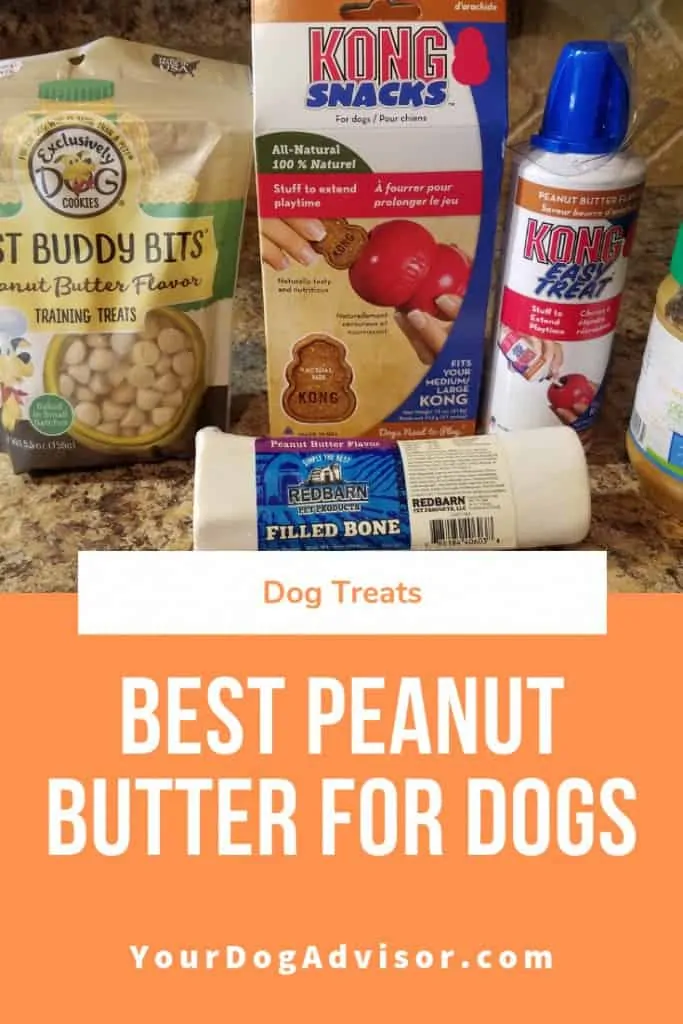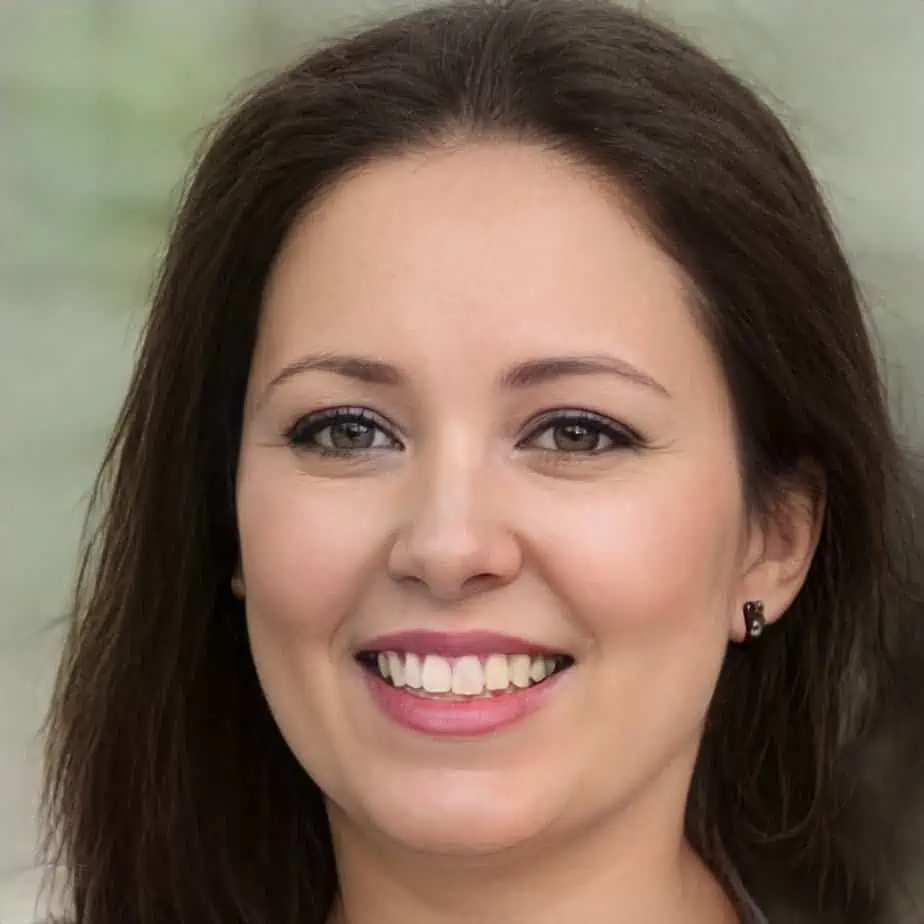 Jen Jones is a professional dog trainer and behavior specialist with more than 25 years of experience. As the founder of 'Your Dog Advisor' and the 'Canine Connection' rehabilitation center, she applies a holistic, empathetic approach, aiming to address root causes rather than merely treating symptoms.
Well known for her intuitive and compassionate approach, Jen adopts scientifically-proven, reward-based methods, encouraging positive reinforcement over punishment. Jen specializes in obedience training, behavior modification, and puppy socialization. Her innovative methods, particularly in addressing anxiety and aggression issues, have been widely recognized. Jen has worked with many of the world's leading dog behaviorists and in her free time volunteers with local animal shelters and rescue groups.