As fellow dog owners, we're always worried about our dogs safety and happiness. And when it comes to the quintessential activity of fetch, there's no better way to keep our dogs engaged, frolicking around and happy. My dog can sniff out a tennis ball from a mile away, but given a minute with them alone, those same tennis balls turn into a flat pile of ripped fabric. However, us dog owners know that these tennis balls can pose a health hazard for our wonderful dogs!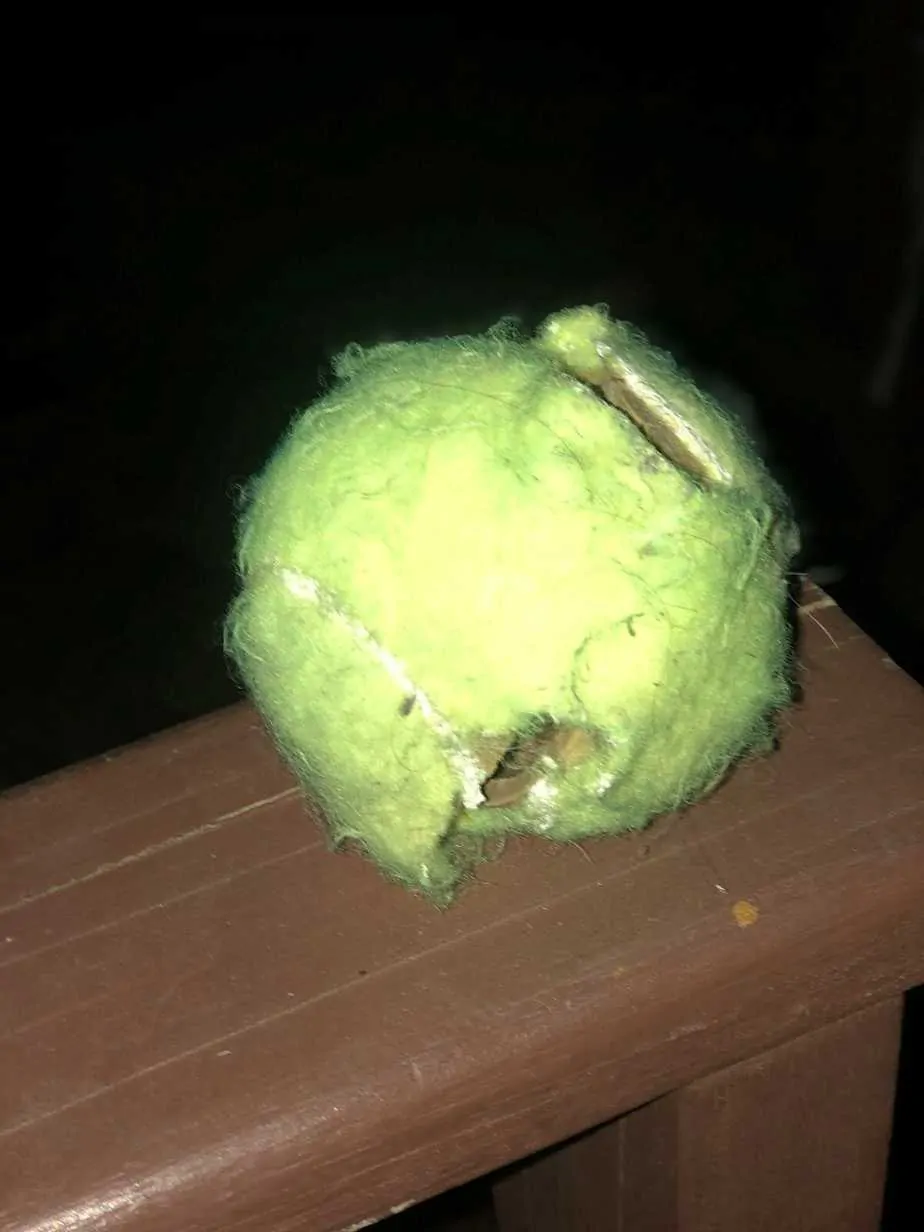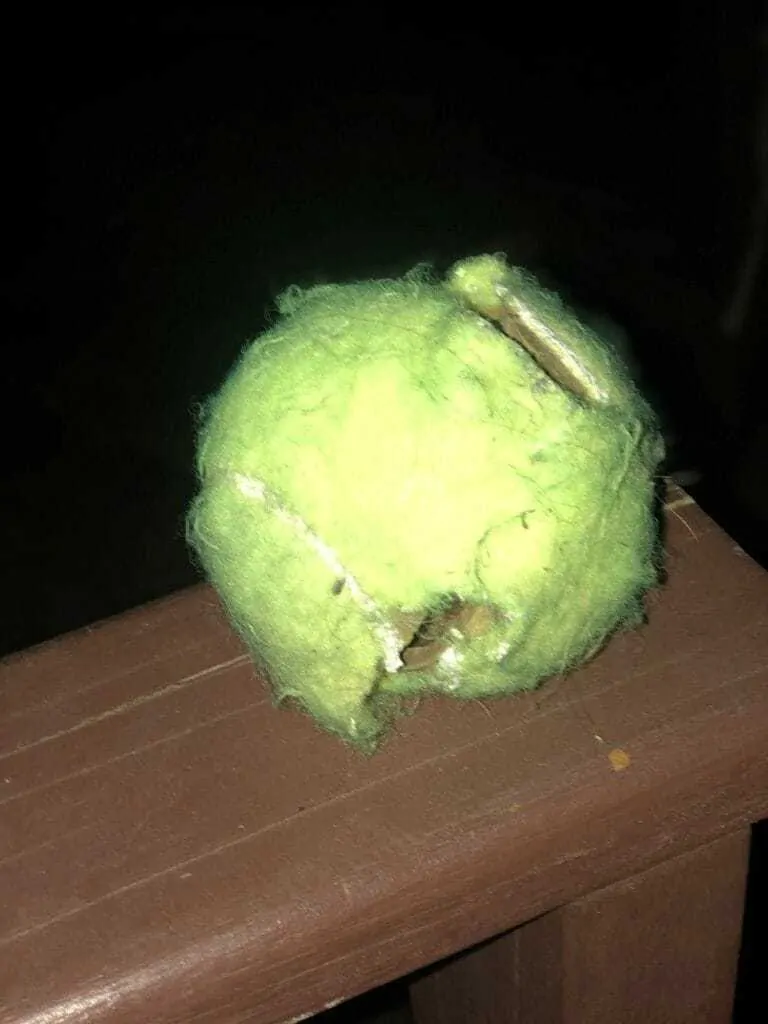 Tennis balls are great for the court, but not always for our dogs. 
Health Issues for Tennis Balls
Tennis Balls are hollow rubber balls, with pressured air inside covered with felt. Especially dogs who are determined to chew or have strong jaws, can split it into pieces. When these pieces break off, they can easily be inhaled or eaten by your dog, posing a potential choking hazard that can be fatal for your pup.
Even if your lovely dog doesn't swallow pieces of the ball core itself, the felt that coats the outside can be just as dangerous. Some dogs, like my own, love to tear small pieces and threads of felt off the balls. The felt itself can also be swallowed, creating a bezoar, or a mass of foreign material, in their stomachs. This accumulation of flet can also mess with dogs' digestive systems and GI tract.
As far as chewing goes, dogs love to chew and keep themselves busy. Tennis balls are a great way to keep them entertained, but dental concerns are also an issue. Because the felt on tennis balls are specifically made to withstand over a hundred miles per hour of tennis racket hits and concrete courts. The felt is meant to hold in dirt, debris, and be extremely durable. This durability, while great for tennis matches and players, it is not great for dogs' teeth. It rubs down your dog's teeth and can damage the enamel. This can make it difficult for your dogs to eat, as the inner tooth pulp can make their teeth feel sore and exposed, especially as they get older.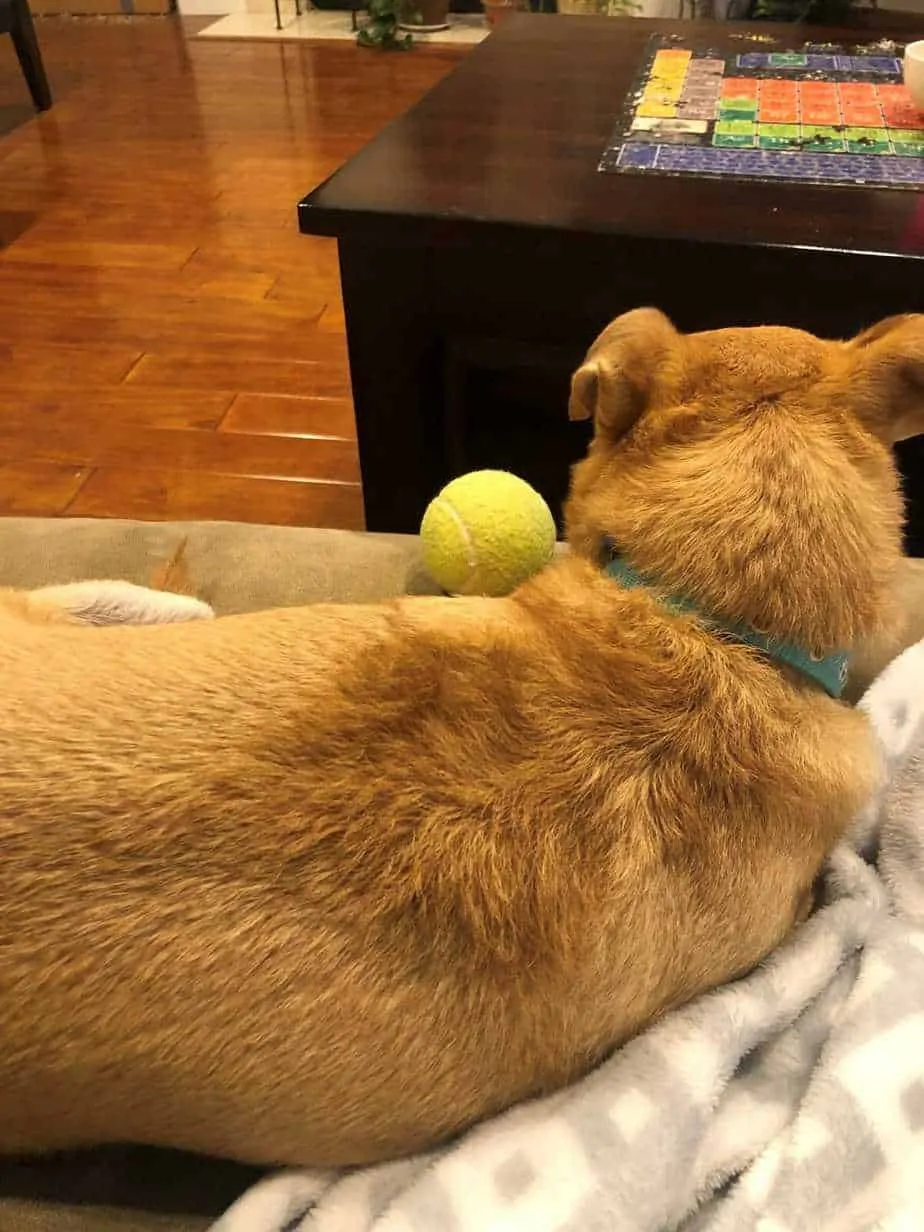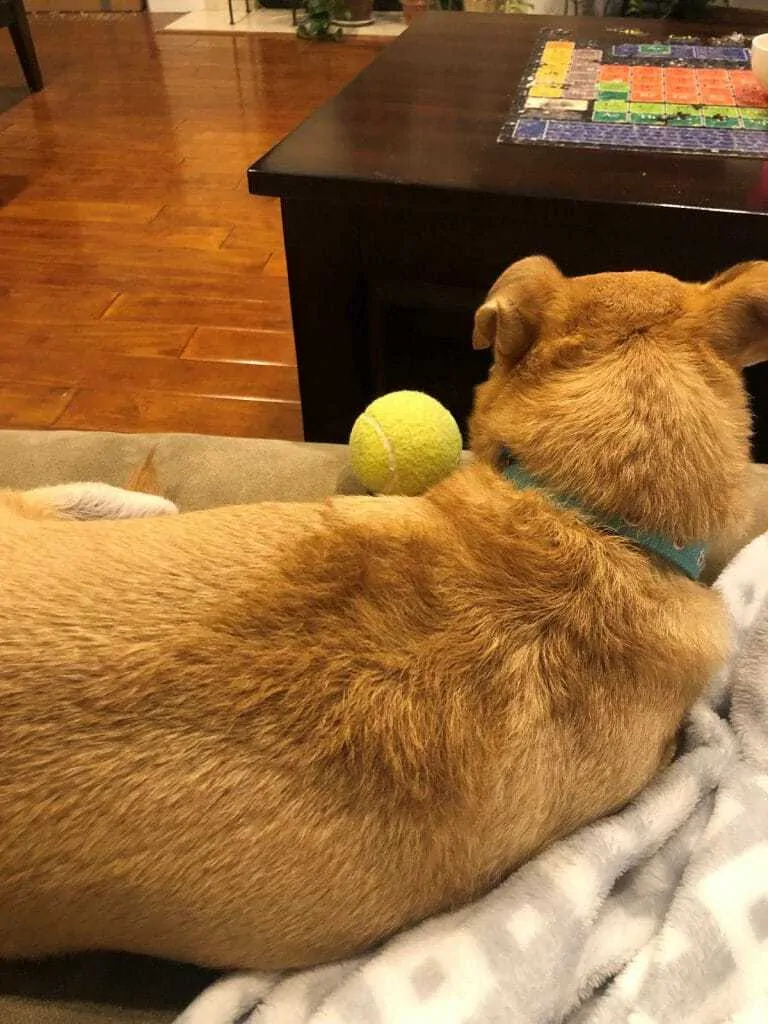 Tennis balls are a favorite for many dogs. 
Keeping this in mind, it can be scary to allow your pup to play with something as common as a tennis ball, but there are great alternatives available. We've found four great options for any active dog.
Planet Dog Orbee-Tuff Diamond Plate Ball
Take a look at this video below for an overview of the Diamond Orbee balls!
This Orbee Ball is actually one of my personal favorites. It comes, like all dog toys from this manufacturer, lightly scented and flavored for your dog to enjoy while chewing. Planet Dog also makes all of their toys non-toxic and safe for dogs. It does have two holes in it, one on top and one on the bottom, to allow air to rush out and flow through so that in case your dog does swallow it whole, it will not impede their ability to breathe, and give you some time to remove it so that your dog does not choke.
The holes are misshapen, one larger than the other, to allow for small treats to be fit inside to keep your pup busy while you finish up some work or catch up on some much needed rest. This particular toy is squeak free, giving a bit of rest to our weary ears as we hear our dogs enjoy chewing on this toy all day long. Also coming with flotation abilities, this toy is a great pool toy as well, but is still a harder type of rubber, increasing its versatility.
Wunderball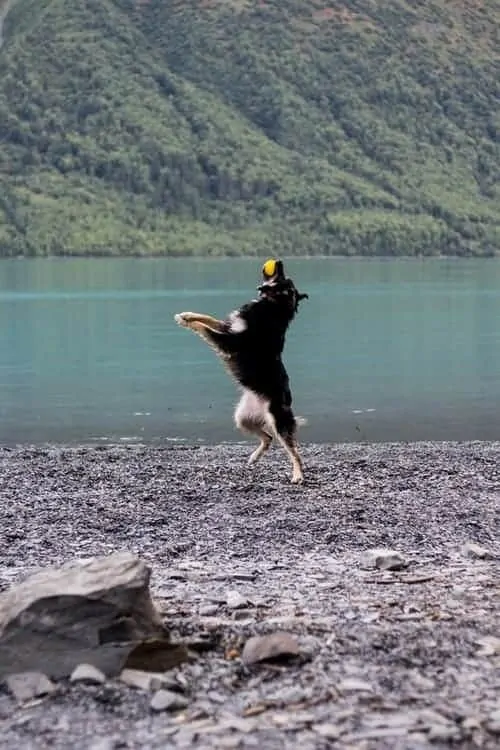 Wunderballs come in three bright colors to help with easy spotting and more frolicking time. 
These wunderballs, produced by the company Wacky Walk'r, are popular for a very good reason. These balls are claimed to be virtually indestructible, and are specially designed to be healthy for dogs. They take all of the bad and scary parts of a tennis ball and remove them to make a durable toy that is healthy for your pup.
These Wunderballs are made of 100% non-toxic rubber and will not break down if ingested, allowing it to pass through the dog's system and gastrointestinal tract without interrupting or harming the dog's health. Another plus of this dog toy is the fact that they are included and sold in several different sizes, taking out the factor of the choking hazard as well.
Here's a quick video of a few dogs playing around with the Wunderball.
For those owners who are actively looking to be environmentally aware, the rubber is eco-friendly. It even will float in the water for a fun summer day with your pups. The lack of felt covering also makes it a much safer option for dogs over tennis balls. It is available in many major dog stores, including chewy.com.
Kong — HDP Kong Rubber Ball Extreme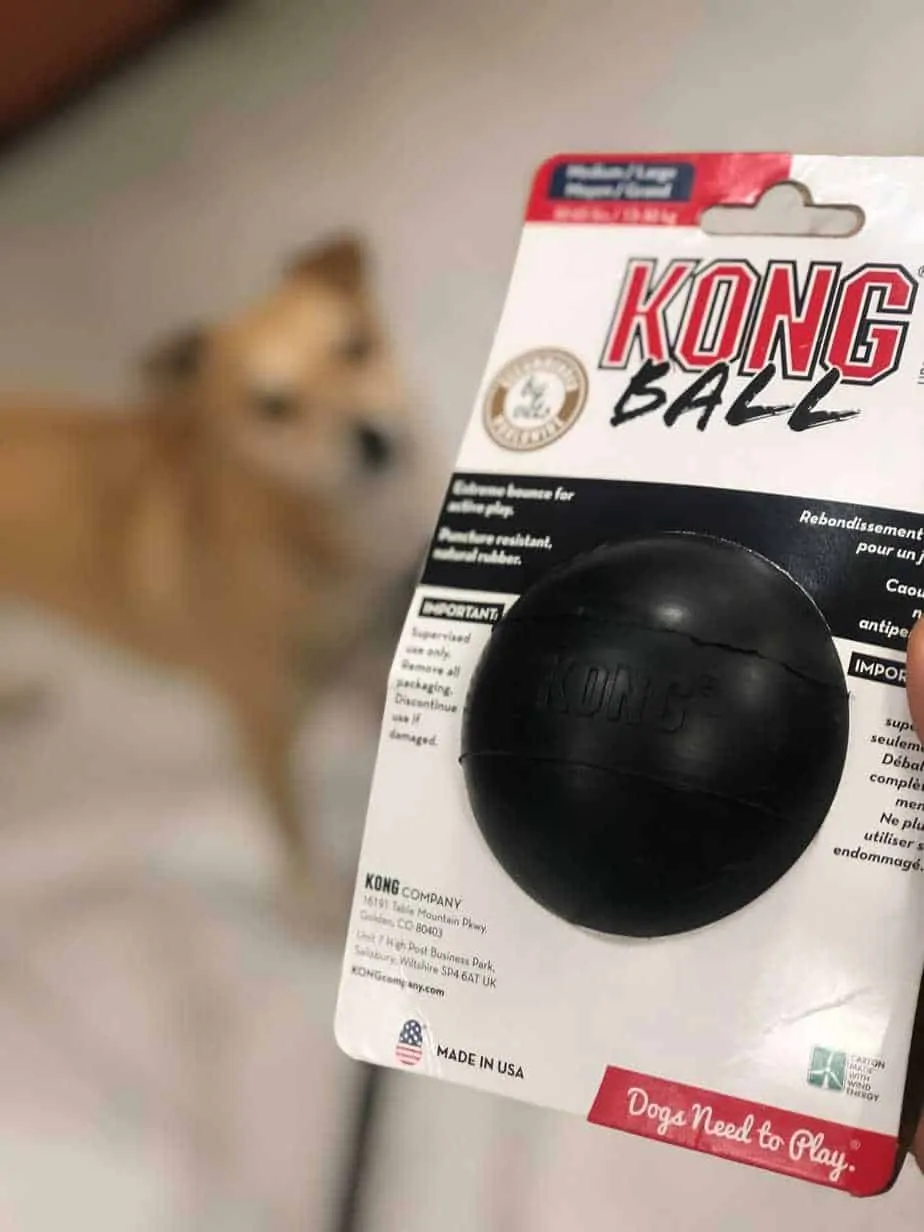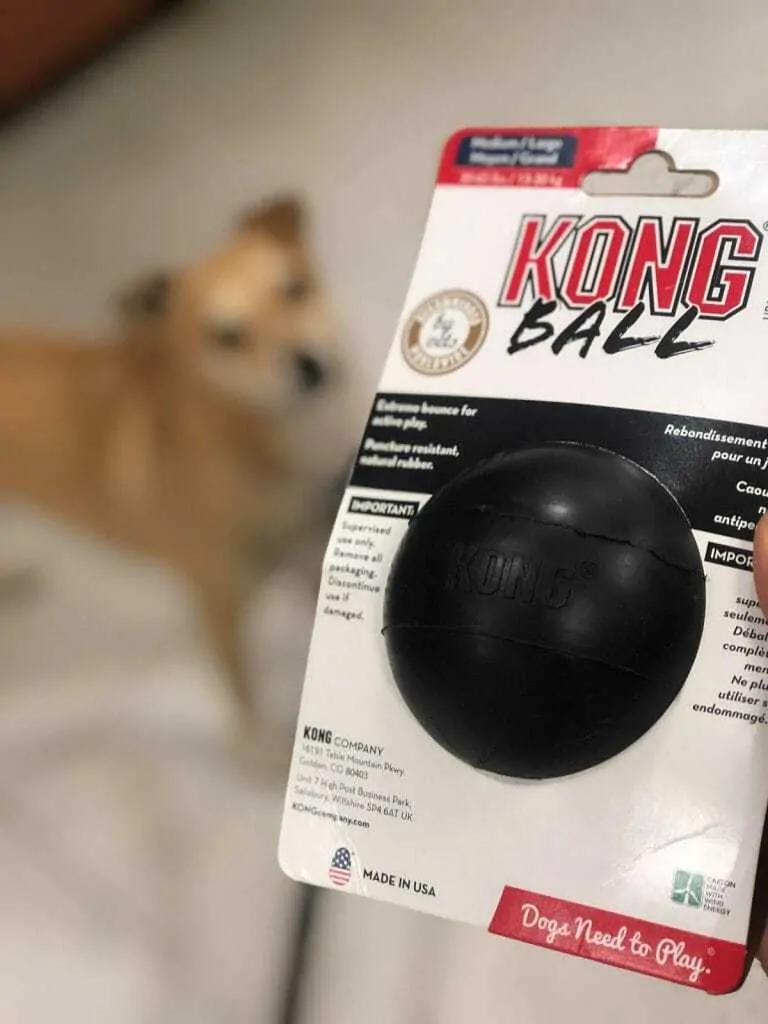 This Kong Toy can be put on a rope as well for some extra stimulation.
Kongs are one of the most recognizable dog toys around. There are holes in the center that allow for little treats to fit inside or to be put on a rope too. To keep this ball bouncing high, the ball is mostly solid, and isn't filled with pressurized air that can be dangerous for your doggies when chewing.
The solid rubber makes the dog toy a little bit heavier than the average tennis ball, making it good for larger dogs. The rubber is industrial rubber, but doesn't hold any tire-like scent. Kong even claims that they have the most durable dog ball toy on the market. A quick note is that the black colored Kong toy is tougher than the other colors. Due to the industrial rubber, this dog toy doesn't float, but is a great option for giving your dog a bit of a workout or spending out that puppy energy.
No products found.
Here's a video of the Boz ball in action!
If the tennis ball concerns aren't chew-related for your dogs, the Boz is a great interactive toy for your dogs to play catch with. However, it isn't recommended as a regular chew toy, although many dog owners laud it as durable and fine to chew on for even the toughest of dogs. This toy is available in three different beautiful colors. The manufacturers are so confident in this toy's durability, however, that they even have a 100% refund-and-replacement guarantee for any Boz toy product, and even have more levels of ball toys for aggressive chewers.
For the owner's…(or the dog's) satisfaction, the Boz Ball makes a satisfying squishing/squeaking noise whenever it bounces. This toy also floats, high up in the water. As for safety, the toy is also made of non-toxic rubber that ensures your dog's dental safety. Available in different sizes as well, this toy has a unique feature – it normally can't be squished by human hands. It is also recyclable and FDA compliant, ensuring that you don't have to worry about the presence of chemicals. Best of all, the price is economical – $12.95 with a replacement guarantee claim.
What to Keep In Mind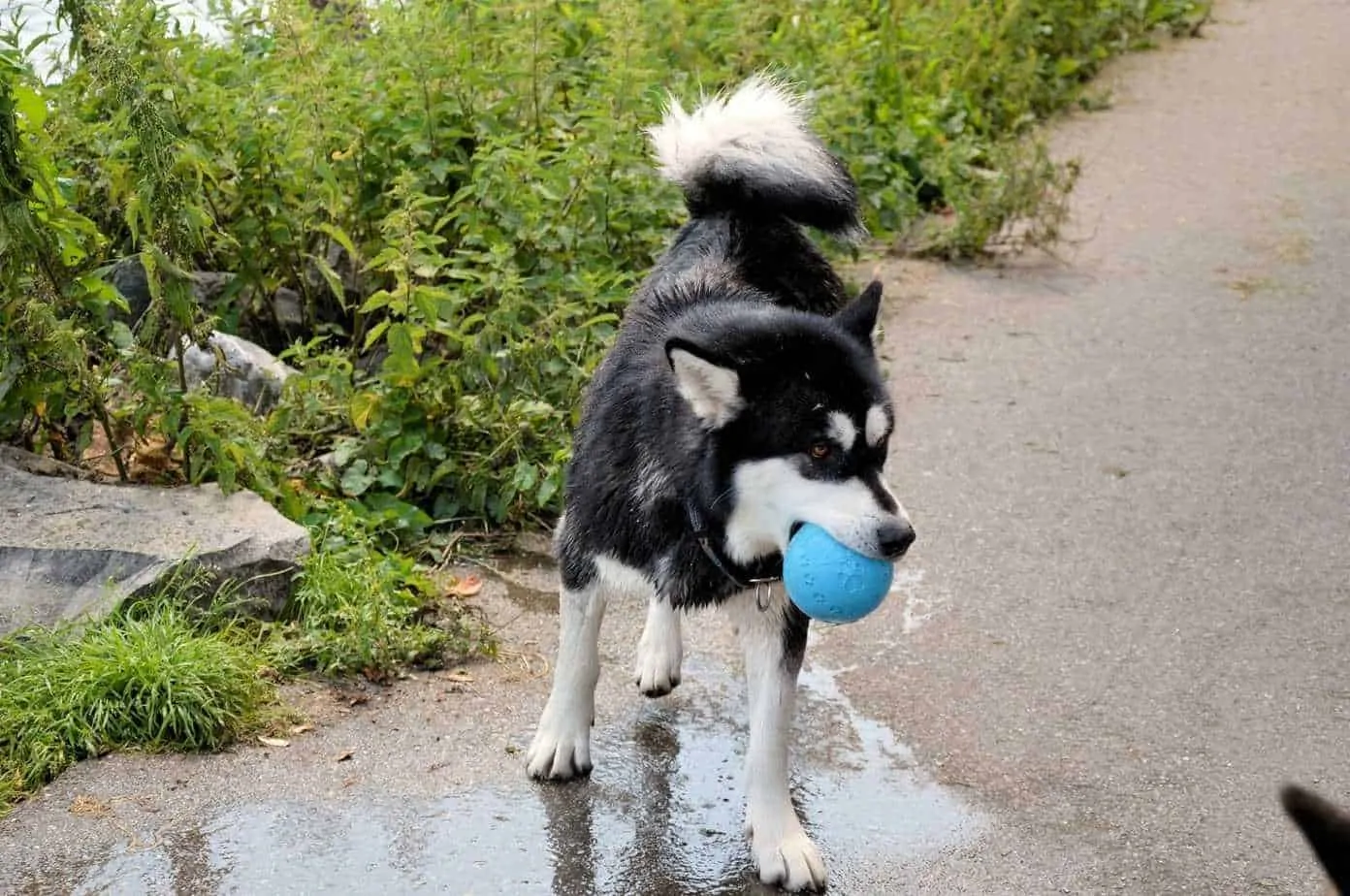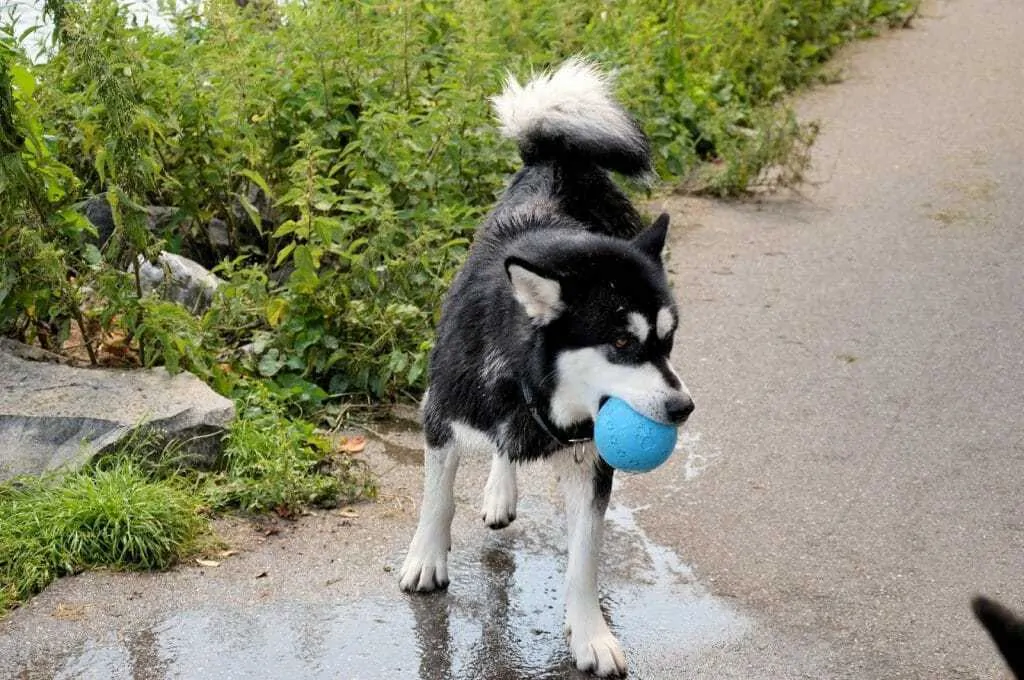 Dogs will choose the ball that they love the most, but it is important to keep in mind what activities you wish to do with your dog. If water activities are a must, look for the balls that float. If chewing is the issue, check each for durability guarantees. And lastly, always check that your pup's are as safe as possible.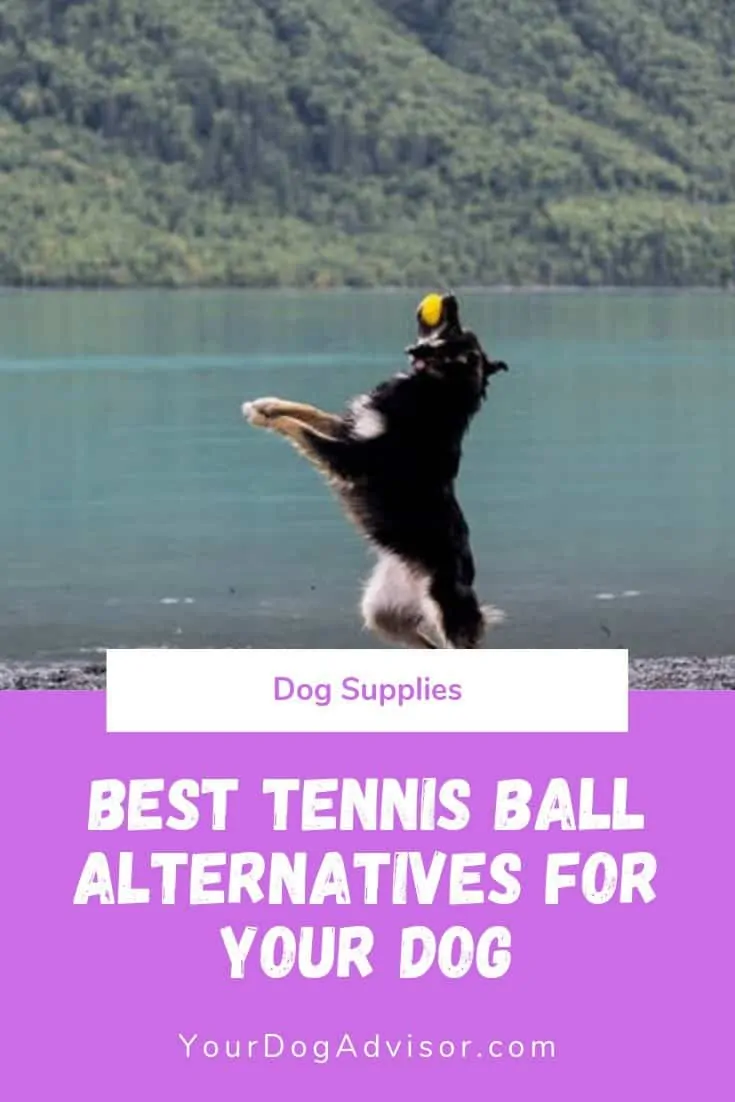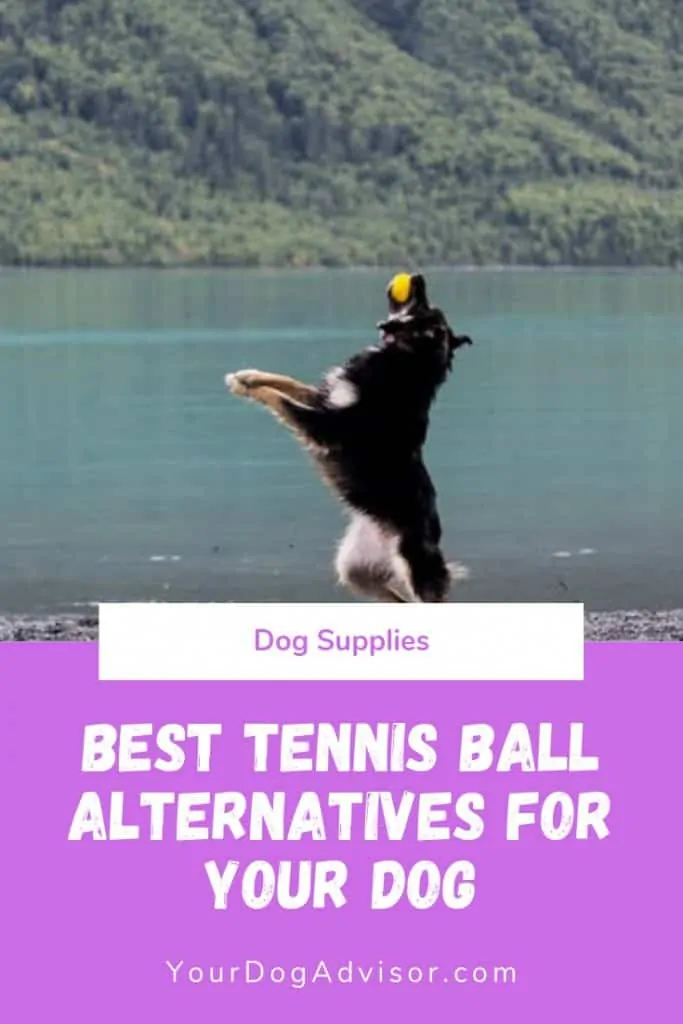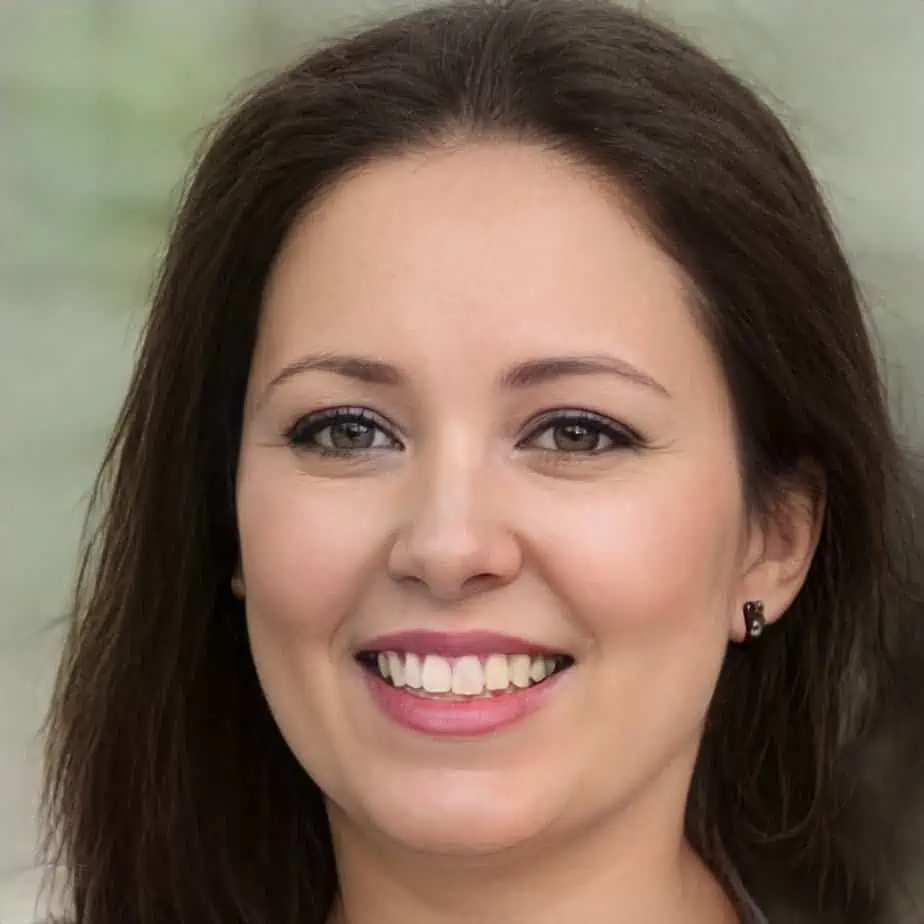 Jen Jones is a professional dog trainer and behavior specialist with more than 25 years of experience. As the founder of 'Your Dog Advisor' and the 'Canine Connection' rehabilitation center, she applies a holistic, empathetic approach, aiming to address root causes rather than merely treating symptoms.
Well known for her intuitive and compassionate approach, Jen adopts scientifically-proven, reward-based methods, encouraging positive reinforcement over punishment. Jen specializes in obedience training, behavior modification, and puppy socialization. Her innovative methods, particularly in addressing anxiety and aggression issues, have been widely recognized. Jen has worked with many of the world's leading dog behaviorists and in her free time volunteers with local animal shelters and rescue groups.