When we humans get ready for the day in the sun, we make sure we're ready. We don't want our skin to burn, so we pack our sunblock. To keep our eyes and noses protected from the glare, we bring sunglasses and hats. We wear light, fresh clothing and fill several bottles full of water to take along. For our canine companions we do what we can to protect them from the sun, packing lots of water and extra treats and thinking of ways to keep them cool. But did you know your dog needs a hat, too? Canine eyes are just as susceptible to the sun as ours are. Too much sun can burn the surface layer of skin off a dog's eyes, a painful condition called photokeratitis. While all dog breeds can suffer eye damage, dogs with lighter eye color suffer most because their eyes contain less melanin, which absorbs UV rays and thus keeps darker eyes from burning as easily.
Even though my Alaskan shepherd, Eira, has dark eyes, she spends a lot of time playing out in the sunshine. While we do have plenty of shade in our yard, the Alaskan summer has been unusually hot this year — and since we get more daylight in the summer than most US states, that means the sun is bearing down outside almost all day long. So I started thinking about ways that we could help Eira's eyes stay safe from the sun. Sunglasses probably wouldn't work. Eira would scrape them off her face in an instant!
But what, I thought, about a hat?
My Dog Needs a Hat? Why?

Which hat is meant for dogs, and which for humans? The ear holes give a clue…
The first hat I ordered from Amazon looked hilarious on Eira. Why? Because it didn't fit! The seller had sent the wrong size. I would have gotten a photo but I was laughing too hard to take a picture. Besides, Eira wanted that silly hat off her as soon as possible. It didn't block her eyes from the sun at all. We had better luck with the second hat we tried. Read on to find out which hat we bought — along with a surprise twist feature about it that we absolutely adored!
The Best Dog Hats
UPZ Dog Hat
This is actually the first hat we ordered for Eira, and while it didn't fit, it's still a quality hat. Amazon happily refunded us our balance on Amazon and let us keep the too-small hat, so I am going to bring it to California with me this Christmas and give it to my in-laws' Maltese, Walter, for protection from the California glare. It's got two ear holes, as most hats do, and is made of a durable, jean-like fabric (a cotton canvas blend). The elastic band goes under your dog's chin to keep the hat from falling off. The cord or band is adjustable, too. The brim of the hat is somewhat small, so even the larger size probably works best for small to medium dogs.
The hat is available in two colors: pink and blue. It's perfect for keeping those little dogs' eyes safe from the sun, and I can't wait to give this one to little Walter! Right now, you can get this hat in three sizes: small, large, and extra-large.
PAWABOO Dog Baseball Hat
If your dog needs an extra-big brim to keep her eyes safe from the sun, or you'd like to be able to pick from a wide array of cute styles, try this PAWABOO dog baseball hat. This extra-wide brim hat comes in four bright colors: blue, red, black, and — my favorite — floral. The flowers are beautifully rendered on the sturdy-looking fabric and the hat would look extra cute on a poodle…or my in-laws other small dog, Rosemary. If I get Walter a hat, I'll need one for Rosemary too, won't I? Looks like this hat is going to get added to my list of things to purchase for Christmas! Another aspect of this hat that I really like is that the chin cord isn't made from elastic. If the tautness of an elastic band bothers your dog, she'll appreciate the relaxed cord this hat features. You can still tighten the strap, but it's looser and gives more room for your dog's chin to move naturally.
This hat is available in four sizes: small, medium, large, and extra-large. Make sure you measure your pup's height, ear circumference, and head girth before purchasing the hat so that you know which one truly fits best. (This hat includes a sizing chart on its sale page on Amazon, as do all the other hats.)
Mihachi Dog Sun Hat
Only available in small and medium, this hat from Mihachi is super cool for one major reason: it looks like water! That fabric does, that is. If you want your dog's hat to keep his eyes protected AND make you think of cool pool-water, get this hat. It's made of extra-thick material — an Oxford fabric exterior and water-resistant cotton canvas interior — to keep your dog from getting photokeratitis. Like the other hats on this list so far, the Mihachi Dog Sun Hat is also shaped like a baseball cap. (Not all dog hats are — stay tuned for round-brimmed hats that provide full protection!)
PAWABOO Parent-Child Baseball Cap
And now for the surprise twist feature that drove me to purchase this hat duo from PAWABOO: a parent-child hat! Parent and dog-child, that is. For a very affordable price, you can get a hat for your dog with a matching PAWABOO hat for YOU! This is the hat we decided to get for Eira. The PAWABOO dog hat alone would've convinced me: it's got roomy ear holes, which is great for Eira and other dogs with large, pointy ears. It's also made of that breathable cotton canvas fabric, and the color I got for Eira is denim blue. You can also get pink or black, and the hat is available in small, medium, large, and extra-large. I got Eira a large and it fits well, with a little bit of room for her to grow. She is, after all, not even a year old yet.
The first time we put the hat on Eira, she wasn't sure what to think.

Eira, looking somewhat unsure of whether she likes her new hat. 
Even though it doesn't look like it in the picture, rest assured that this hat does stretch out over Eira's eyes. You can tell, sort of, in this next picture, during which Eira and I tried (ahem, I tried) to get a picture with Eira in our matching hats.
Eira's wiggling caused her hat to shift up, but you can still see how it extends over her eyes in this photo. 
Isn't the matching thing great! On the product listing page, the description says that the two hats will make a dog and her mama (or dad) "become super stars during parties, traveling, and outdoor activities)". Who isn't going to adore a dog in a matching hat with her parent? So if you want to become a superstar, get this hat combo for you and your dog. The human hat is super comfy and roomy, with an adjustable velcro strap. Eira and I have gone for a walk in our hats and both of us were nicely protected from the sun. Which is exactly why we even started researching hats in the first place. And yes, it took her a little while to get used to, but the cord snugly kept it on her head (without digging into her fur) and she got used to it.
I couldn't have asked for a more perfect outcome. It almost makes me want to get another dog just so I can get another hat set for my husband to wear to match the other dog. In pink, maybe?
WINOMO Round Brim Dog Hat
Do you have a small dog who wants the coolest beach hat ever to keep her protected from the ocean sun? Look no further than this adorable hat from WINOMO. Unlike the other hats on this list, the WINOMO hat is as colorful as Joseph's overcoat — and its brim stretches all the way around the hat. This is especially great for dogs with lighter hair who need extra protection from the sun. The round brim can keep the rays off their sensitive neck and skull area. Made from durable canvas, this hat will last for a long time and keep the oohs and aahs coming from onlookers for your dog's entire life. It's available in small and medium, so it's best for littler dog breeds.
AIMENG Baseball Cap for Dogs
The great thing about this baseball cap is that instead of an adjustable bungee cord type thing under the chin, it comes with a buckle. This can be much easier for dogs who wiggle and squirm when you're trying to get the hat on. It's made from breathable mesh on part of the hat that goes over the top of the dog's head. The front and brim are made from a thicker material to block those UV rays. And there's an adorable little French bulldog stitched onto the front of the hat! Even though this hat doesn't come with a parent version, it's so darling that your dog is sure to get comments while you're out and about. But that's not the most important part, of course: the best thing is that like the other hats on our list, it protects your dog's eyes from the sun.
No products found.
Now that you know where to find the best hats for your dog, it's time to snag one before the summer's over. There's still plenty of outdoor fun to be had, and you'll enjoy it more if you can rest easy knowing your dog's eyes are protected.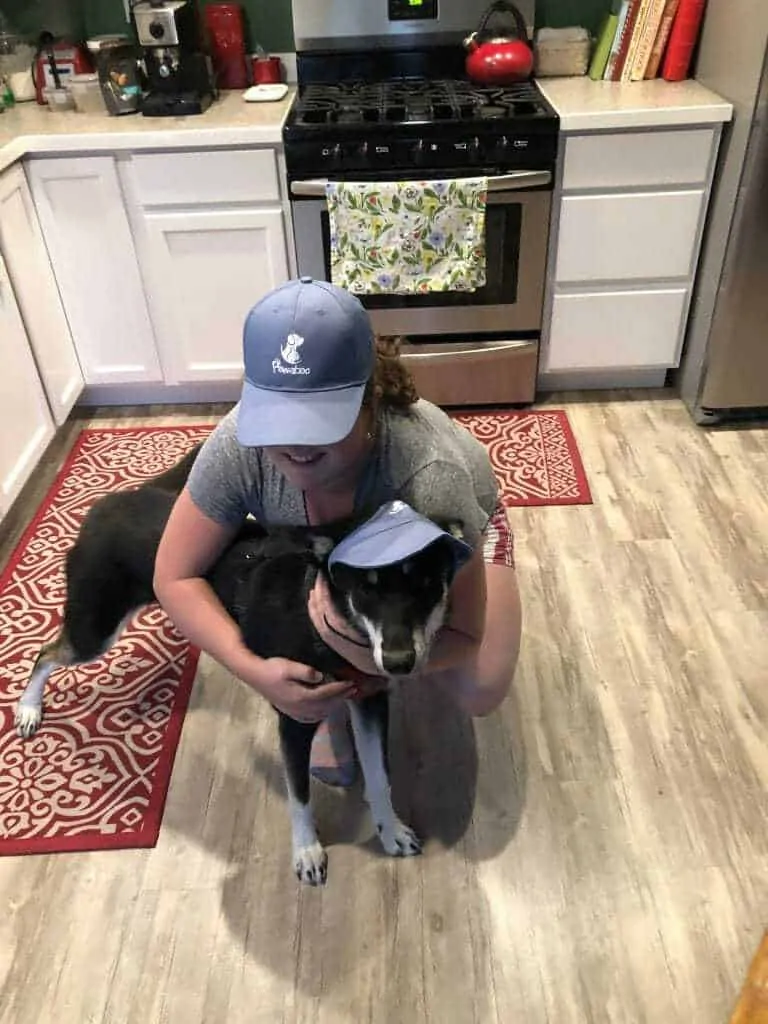 Eira and her mama enjoy their PAWABOO matching hats.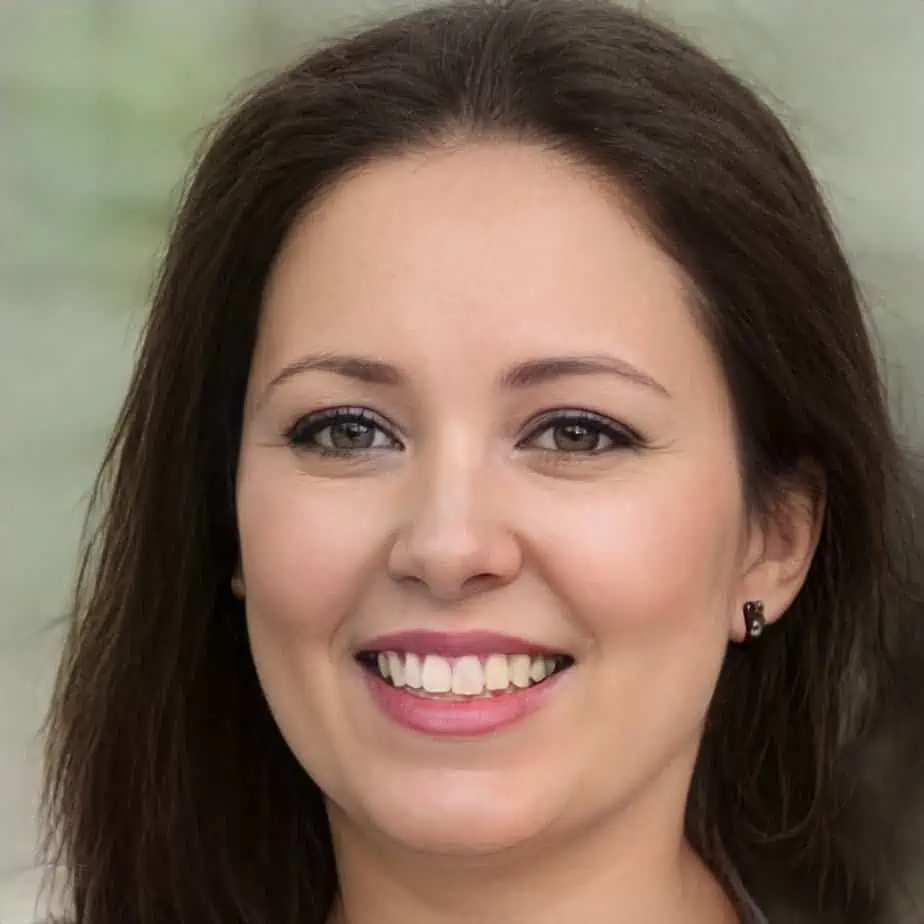 Jen Jones is a professional dog trainer and behavior specialist with more than 25 years of experience. As the founder of 'Your Dog Advisor' and the 'Canine Connection' rehabilitation center, she applies a holistic, empathetic approach, aiming to address root causes rather than merely treating symptoms.
Well known for her intuitive and compassionate approach, Jen adopts scientifically-proven, reward-based methods, encouraging positive reinforcement over punishment. Jen specializes in obedience training, behavior modification, and puppy socialization. Her innovative methods, particularly in addressing anxiety and aggression issues, have been widely recognized. Jen has worked with many of the world's leading dog behaviorists and in her free time volunteers with local animal shelters and rescue groups.